It is now 4 years since you assumed the leadership of MTN Uganda. What would you say have been the key highlights in these four years- your key achievements?
Indeed on August 1st,2020, it will be four years since I joined MTN. In the last four years, there have been quite many achievements, but I can pick a few as enumerated here below:
We, together with ZTE our partners, test-launched our 5G network for the first time in East Africa on January 1st, 2020. It was not the exact commercial launch yet, but I hope maybe in 2021 we will be able to do that. As a technology company and market leader, we always want to be at the forefront of technology, so that was a major achievement.
We also are very proud of what I call the digitization of our business. I cannot talk about this without also giving recognition to the Uganda Communications Commission (UCC) and also to a certain extent the security agencies because they have created the mandatory framework to go digital and abandoned the scratch cards- all our airtime sales are now digital. There has been a major shift in the whole industry towards digitisation, mainly driven by Uganda Communications Commission (UCC), our regulator and that has helped the entire industry. When you compare MTN Uganda with all its other sister companies in the MTN Group, we have the most digitised business, especially our distribution and we are always, recognised for that.
Another major achievement is that we have strengthened our know your customer (KYC) around the buying of Sim Cards. We in Uganda have one of the most advanced and robust systems in the whole of East Africa. I would say we're by far number one when it comes to the neighbouring five or six countries regarding the robustness and security around the buying of SIM cards.
On the MTN Mobile Money front, over the last 3 years, we have moved from the traditional deposit-transfer-withdraw service that was the norm for a long time to launch advanced services such as electronic payments, in particular MOMO Pay that has been embraced by supermarkets, pharmacies, restaurants, etc. MTN Uganda is developing a whole electronic payments ecosystem through mobile money that although in an infant phase, is making major strides in building a financially inclusive cashless economy. On the African continent, we are a very close number two Safaricom's M-Pesa.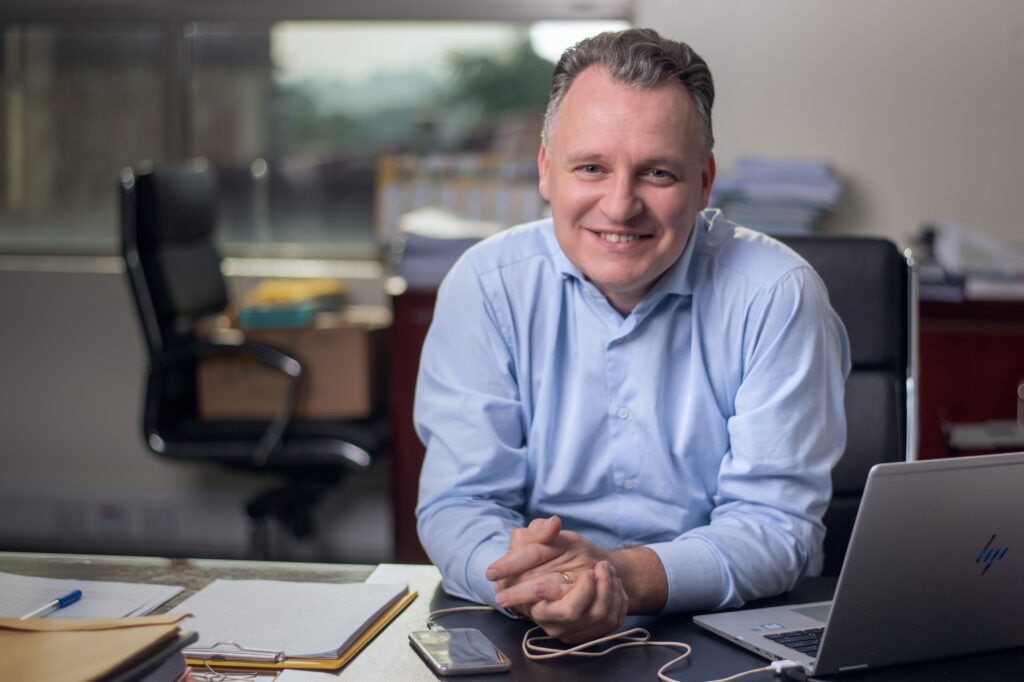 Mobile Money is a huge opportunity to digitise the economy and get more efficiencies, not just for us but for the entire economy. This is why MTN in Uganda is pushing and pulling stakeholders to make sure we leverage that opportunity. Covid-19 is perhaps a motivator to further get rid of cash payments and move fast into the digital economy that will greatly enhance financial inclusion.
Key milestones have also been made in our network expansion and upgrades. MTN is what it is today because of a consistent investment strategy. Every year we invest more than USD50 million in network investments- expansions and upgrades. If you do the maths, over the last 20 years, we have spent more than USD1 billion and we are not about to stop. Right now, our major investments are in data- everything now is about data. Data traffic has grown by more than 5 times than when I came in. Data wasn't always on our high priority list but now it is and we are investing big-time to create a superior experience; and this is just the beginning, not the end. Data is growing very very first, but it requires a lot of investment. Keeping up with the pace is quite challenging, so it is an achievement that we have been able to do that.
Our investment, for the time being, has been focused around urban areas- Kampala and other big towns/cities, but we are waiting for additional spectrum resources from UCC to facilitate our massive 4G rollout upcountry. For the time being, and I know there is been a complaint from customers, that we have a good data network but not always good when you go out of town into the villages. We are a bit constrained by some spectrum resources, but I am confident that we will be able to get those resources and rollout a similar data network country for a seamless experience.
To conclude on the achievements, I would say another key milestone has been increased stakeholder satisfaction, and there are two levels of satisfaction.
The first one is customer satisfaction. Maybe customer satisfaction was not a major priority five years ago; maybe we took the customer for granted, but now, customer satisfaction is our number one priority. It is part of the MTN Culture.
The complaints the customers had- especially around mobile money reversals- it was very complicated, with a lot of red tape. It was very annoying and irritating for many customers, but we have made some major progress in our internal processes. We have tried to create a balance between customer convenience, security, and regulatory compliance with Bank of Uganda and the Financial Intelligence Authority (FIA), etc. Sometimes this balance is hard to attain and it takes a lot of engineering and empathy. Maybe 5 years ago this empathy was lacking a bit, but that is something we have been working on. I am sure we are not yet at 100% but we are now a much more customer-focused organisation and we see it in our surveys. We have an indicator called the Net Promoter Score- the level at which customers are promoting your services or recommending their friends and families and it has been going up systematically over for the last years.
The second level of satisfaction is staff satisfaction. I am convinced that happy staff gives you a happy customer. You cannot have the customer at the heart of your business if the people, your staff are not believing and living that purpose. But they need to be happy before they make the customer happy. We are in the service industry- it is like a restaurant; if the waitress is in a very bad mood, if she is very unhappy with the way she is being treated by her employer, you don't expect her to smile to the customer. She will automatically project that anger and or frustration- whatever negativity that she might have towards the customer.
One of the very first things I did when I entered MTN in August 2016, was building a positive mind-set company culture amongst our 1,000+ staff. We have done massive initiatives around, not just the salary, but staff do care about so many other things like recognitions, rewards etc. We usually celebrate our small wins with staff regularly, we have staff breakfasts and roadshow engagements, etc. We live as a community, as a family and we want to bring back that MTN vibe. You know the very early days of MTN, 15-20 years ago, people almost would 'die' to come and work for MTN because MTN had that- "wow, this is a great company. I want to be part of that success" feel to it. We had lost that vibe- the internal pride- the passion, the happiness and the satisfaction that would make our people go the extra mile for the customer and the company. We had lost that a bit, but now it is back and that for me is probably my biggest achievement. I do believe, the heart of every business starts from the inside. If your people are not passionate about the company that they work for, the brand that they represent, do not expect long term sustainable results. It all starts from the inside.
How have the above achievements translated into big wins for the business in terms of the numbers?
Well, the most immediate, is the number of subscribers- we are now at 13 million, up from 8 or 9 million when I came in. Subscriber growth is one thing but market share is something else- we have gained back our market share.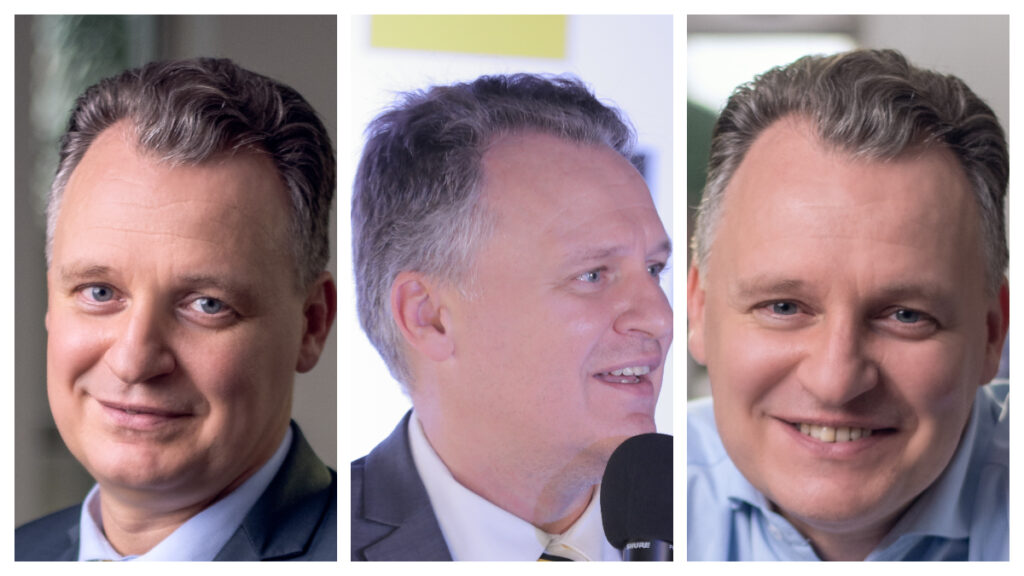 A few years back when two of our biggest competitors merged,we came under pressure and lost about 10 points market share, down from about 65%. But over the last 5 or so years, we have gained back lost points and consolidated our market share.
As a result, last year we had a solid 30 per cent revenue growth which puts us among the best performing telecoms on the continent as not many on the continent reported this level of growth in revenues.
With all the good things going on as enumerated above and the MTN vibe back with the staff- I am sure there must be some challenges that you need to overcome to unlock even more growth. What are those challenges?
First of all, let me say, business and business managers exist to solve challenges for our stakeholders- that is why we wake up every day.
Our biggest challenge was the uncertainty for our investors, staff and other stakeholders that came with our license renewal, a process that has taken about 2 years. I am happy to share that the negotiations were now concluded and MTN has fully paid the agreed on- USD100 million and for 12 years, till 2033.
I am happy that that challenge is now behind us. It has taken a lot of our energies and discussions with industry stakeholders etc., but yes that is what we are here for- solving challenges and bringing them to a good end.
A bit more difficult has been the tax environment. The OTT tax has not affected us that much because MTN has about 6-7 million mobile money customers, who, compared to data customers who are about 2-3 million, the impact of mobile money tax in terms of magnitude and the number of customers affected is huge.
The introduction in July 2018 of mobile money tax has been a major setback for the mobile money industry especially that agency banking, which does the same service like we do, is not subjected to that same 0.5% mobile money tax. When you withdraw money via mobile money, you pay 0.5% of the amount that you are withdrawing as mobile money tax and that is quite significant. The fact that agency banking and ATM withdrawals which are direct competitors are not subjected to that tax, creates an imbalanced field of play. It has created a major setback in terms of development and further innovation of the whole mobile money industry and I can easily say that mobile money tax has put us backwards at least by a year or a year and a half in terms of the development of the mobile money industry.
At a personal level, my brief exit out of Uganda between February and May 2019, was a bit of a difficult experience. Everybody has their own opinion about it, but I am very grateful to His Excellency the President who decided that I be allowed back and be reunited with my family and my MTN colleagues. You know they say, "if it doesn't kill you, it makes you stronger", so for both MTN and myself I can only say that whatever we have gone through, has definitely has made me stronger. The good thing is it never had a sticky impact on the business and we have turned that page.
MTN is not only Uganda's largest company but also the biggest telecom provider on whose platforms a lot of lives, businesses, etc. rely to function. How does it feel carrying such a responsibility with you all the time and to bed? Don't you sometimes fear going to bed- in case anything goes wrong?
Well, of course, it is a big responsibility to manage MTN Uganda and I feel honoured. It is not always easy, but truth be said- the challenges and difficulties make the job more interesting and wonderful. I love this job, I will be very honest with you, otherwise, I wouldn't have come back. I have done this job now for almost 20 years- being a CEO of telecom companies, but I must say it is a job you have to be extremely passionate about because every day is different. No day is similar to the previous day or the following day- it is a very, very dynamic job, with a lot of challenges. If you don't like solving problems, don't come into the telecom industry. If you are the kind of person who can't stand the change, if you like the same things over and over again, don't come to telecoms. The only thing that you can know for sure in the telecom business is that tomorrow will be different- we are in an extremely dynamic environment and very exposed.
How has the telecom sector been affected by COVID-19 and what lessons have you learned and unlearned that are going to shape the business moving forward?
The new normal is here although I am not so sure yet, how the new normal will finally work out and for how long it is going to last. There is a lot of things we have had to adapt to- well, forced to do, which before maybe we wanted to do or we didn't want to do or might have done, and now we have to do them. Yes, we have appreciated working from home, not having to spend hours in the traffic jam, etc. Some of the things will remain but am not sure that everything that we see now as the new normal will remain because if the new normal is that I can only go with only one person to the restaurant for the rest of my life, I wouldn't want that to be the new normal. Not being able to invite people at your place or house, not being able to have a beer at the bar, I really hope that that's not going to be the new normal.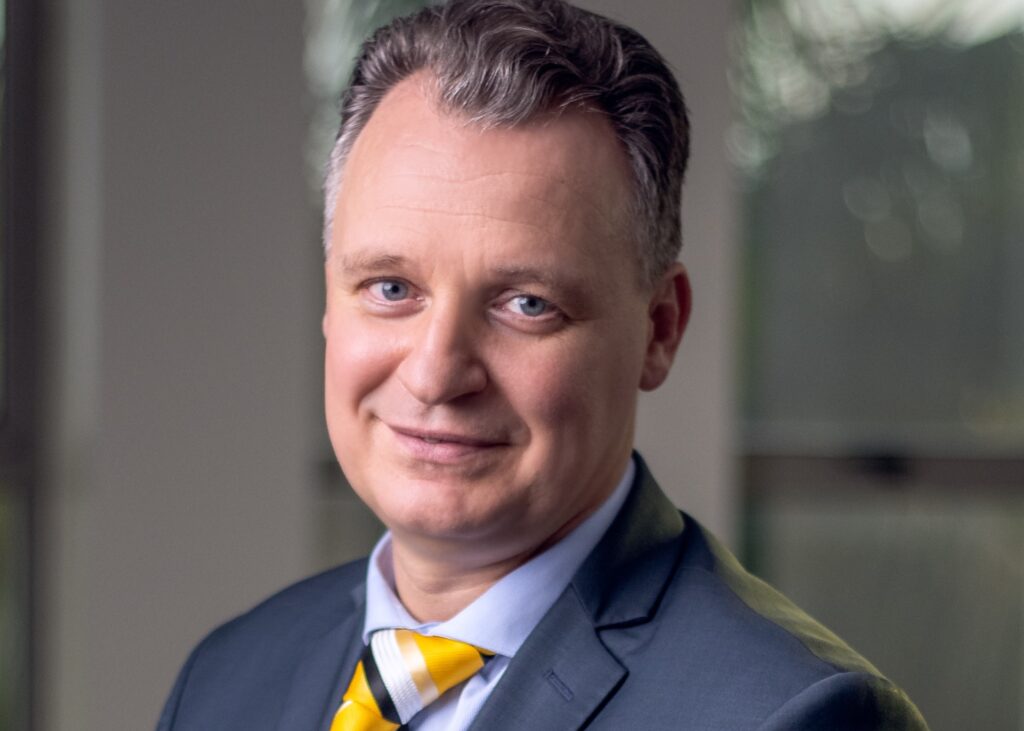 Of course, a few things will change permanently. Working from home is something that will last. I am sure about that. Even for myself now that we are back to the office, I have already decided that at least one or two days of the week, I will not come to the office. The old meetings in the boardroom are going to change. COVID-19 is accelerating some of those trends like digitization, cashless economy etc. Those things were going to happen here as they were already happening in other parts of the world. Some things about the new normal will remain and become permanent, but I really don't want to walk around with my mask for the rest of my life. Human interaction really has no substitute.
On the business side, we have seen a massive drop in mobile money, especially in the urban areas. Mobile money activity especially in downtown Kampala was wiped out by 95 per cent in April compared to March, as there was no economic activity going on in that part of the town. On a positive note, it has come out that that mobile money activity can be a very good indicator of the purchasing power of the population, because mobile money is the heart-beat of the informal economy. If the informal economy does not work and it came to a standstill in April, the whole mobile money activity is down- money was not flowing, money was not changing hands.
Ironically everybody says telecoms have benefited from this pandemic because of increased data usage, and yes, there was an increase in data usage especially in the Kampala suburbs as more people were locked in their houses and that also ultimately put a strain on the network with the internet speeds goingdown in some of those suburbs. We have invested and we are still busy rolling out a massive USD25 million network upgrade just to address the COVID -19 data problems that we are facing. We started early April and we were lucky that we got the equipment from China on time and our team has done a great job in rolling out additional network infrastructure in those areas. In another month, we will feel the improvement in the data experience in those suburbs.
Unfortunately, data is not yet a mass-market product upcountry- people don't use data, so the lost business in other segments like voice and mobile money have not been compensated by the gains in data usage. But overall, when you compare with other countries, Uganda is in a good space. I think we're doing very well in terms of containing the pandemic and by extension its impact on businesses.
The telecom market in Uganda has emerged into a largely two-player market. All the other telecoms are struggling and yet recently there is a new player who got licensed to enter Uganda. What the future of these small players? Is there any more room for them?
Well, there is one major new development in the telecom industry that has happened recently in our regulatory environment. The new licensing regime which starts officially on the 1st of July 2020 will create opportunities for those small players to run manageable low-cost operations and remain competitive. Without a new licensing regime, there would have been no more room for new players, but with the new licensing regime, the operating environment will change a lot. So you will still have MTN and Airtel and maybe Uganda Telecom who will have a national telecom operator license, providing infrastructure and services to the entire country with certain obligations, and then you will have some other regional operators. The new licensing regime allows for a company to just operate in Kampala and even then they can choose that they want to build infrastructure as an infrastructure operator- a public infrastructure provider (PIP) or a operate as public service provider (PSP). For example, companies will be able to decide that they only want to do data in Kampala only and they can choose to ride on existing networks or build their own.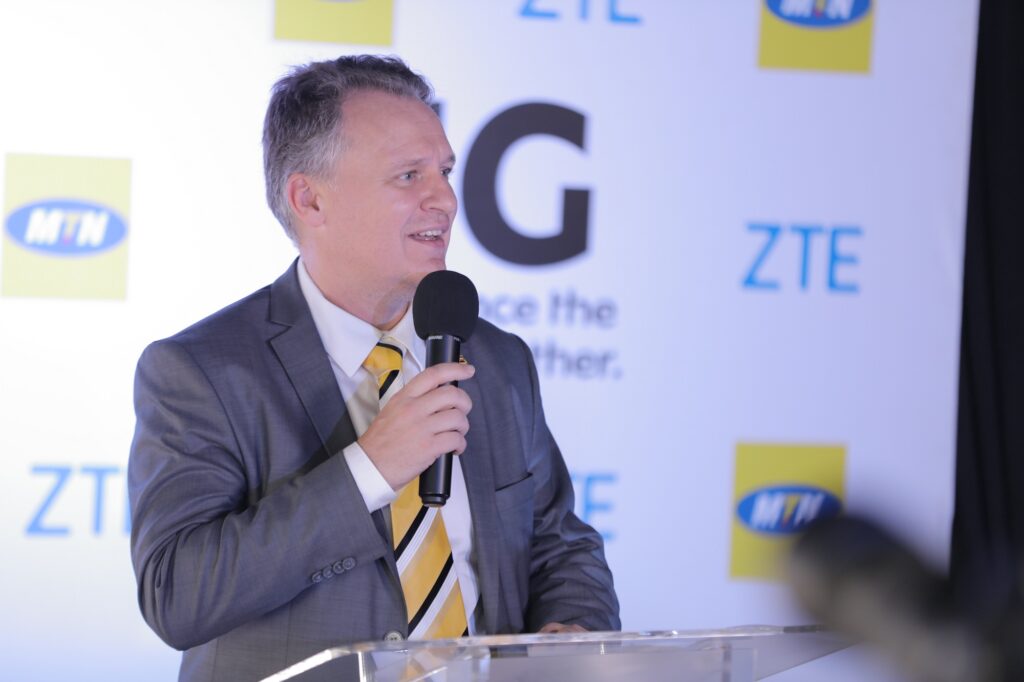 What has been happening is that the big players have had an early mover advantage over the competition- because, you know in the telecom industry, once the train has left the station; once you have built your countrywide network, you have already taken a competitive advantage over all the other players that will come after you. But in this new licensing regime, there is an opportunity for new players to build viable cost-light businesses. An operator can for example choose to focus on northern Uganda and compete with us there. This whole business model will be light and that is now going to create real competition.
What are your parting shots? Any special message you would like to send out to Uganda?
MTN Uganda was one of the very first foreign companies to significantly invest in Uganda in 1998 at a time when not so many businesses believed in Uganda's potential. Over 20 years later, we continue believing that it's the right and great place to be, operate and do business. It has its challenges but good challenges, so we are here to stay and shall continue investing- 4G, 5G, mobile money, etc. There is still so much more to do, we have covered 75 percent of Uganda and soon we are going to cover 90 per cent of the country.
Uganda has trusted us and we want to remain a trustworthy partner in the development of Uganda; we just want to continue being here. It's the right place, the right time. We have a very young, dynamic population with amazing creativity. You ought to see what is happening in the mobile money space today- so many amazing young Ugandans inventing new solutions and new applications through our open API system. There is a whole innovation echo system, a whole industry that is being built in East Africa and in Uganda, Kampala. Working with innovation hubs and others, we have the potential to develop solutions to be used by the rest of the world. We are at the forefront of some of these new digital applications, so we are very happy to be part of that- very, very excited.