Monthly export earnings to Rwanda nosedive by 94%; reach USD800,000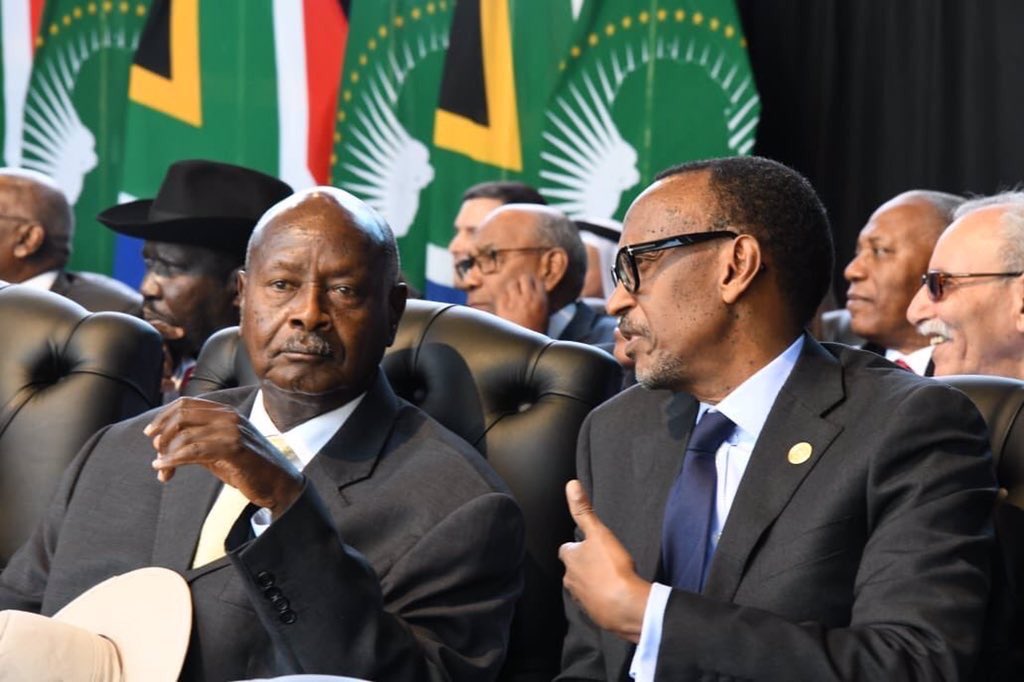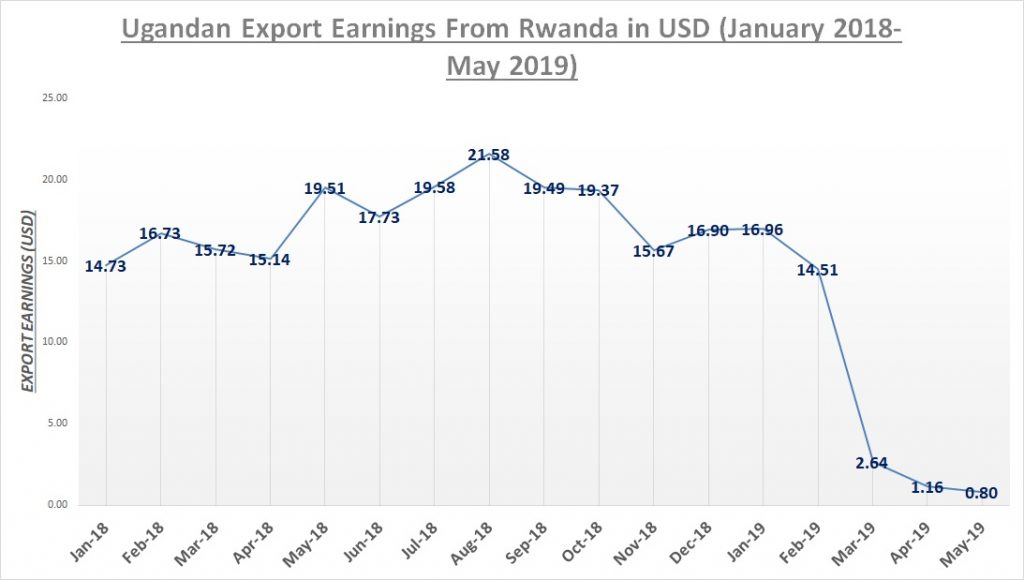 Monthly Ugandan export earnings from Rwanda have dropped by 94% since the start of a political-turned-trade feud between the 2 sisterly nations in February 2019.
Statistics from Uganda Bureau of Statistics and Bank of Uganda, show earnings reduced from USD14.51 million in February when Rwanda closed its borders to its citizens and Ugandan goods to a mere USD800,000 as at end of May 2019.
This is the lowest in 13 years, since May 2006 when monthly exports touched the USD280,000 mark.
The month of May however marked a relief for Ugandan exporters as export earnings from Kenya more than doubled, growing by 118%, from USD33 million in April 2019 to USD72.1 million- the highest in 17 months since January 2018 when export earnings reached USD83.8 million.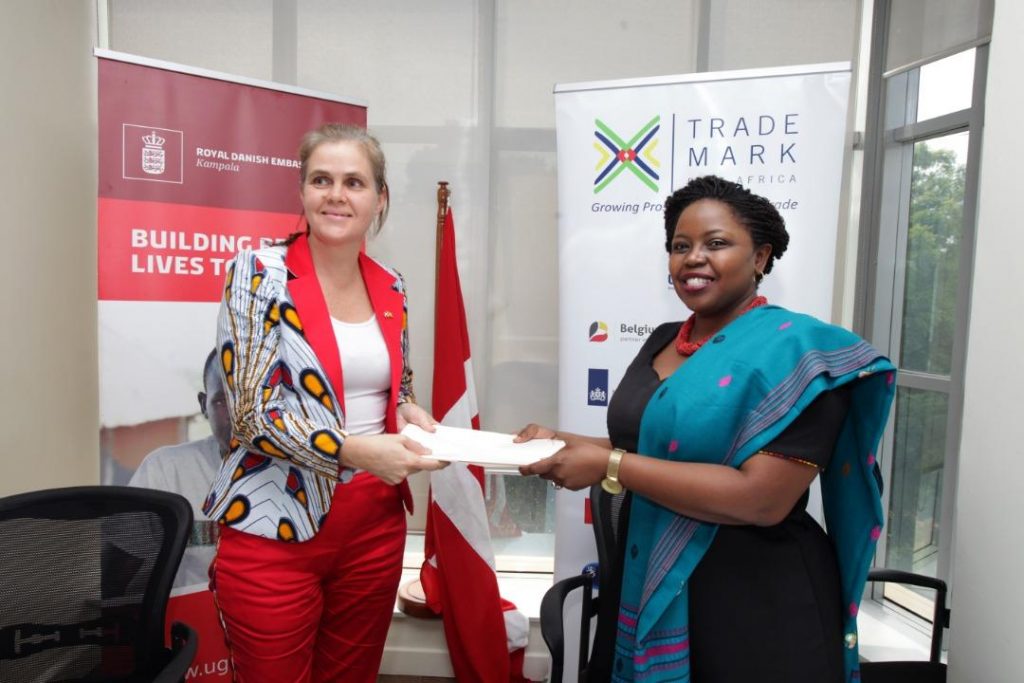 Previously, quarterly earnings from Kenya have been steadily falling since the start of 2018, by 68.82% from USD204.14 million in Q1, 2018 to USD63.66 million by the end of Q1, 2019- the lowest ever in 6 years.
Kenya and Rwanda are the top 2 destinations for Ugandan exports within Common Market for Eastern and Southern Africa (COMESA) accounting for nearly 50% of all earnings from the 21-nation Comesa bloc amounting to USD1,467.7 million in 2018.
The government of Rwanda on June 10th temporarily opened its borders at Katuna/Gatuna till June 22, 2019 to allow heavy trucks to cross, so as to "carry out trials for heavy trucks movement on Gatuna [Katuna] OSBP" and "assess the operationalization of the constructed works and equipment before the reception of works."
Businesses count losses
Rwanda accuses Uganda of supporting her political enemies, an accusation that Uganda has flatly denied.
Rwanda has since February closed all its common border posts with Uganda including; Katuna, Kagitumba, Mirama Hills and Cyanika and ordered its citizens not to travel to Uganda. Rwanda is also said to have ordered its nationals doing business on especially the Ugandan side of the boarder to pack up and go home.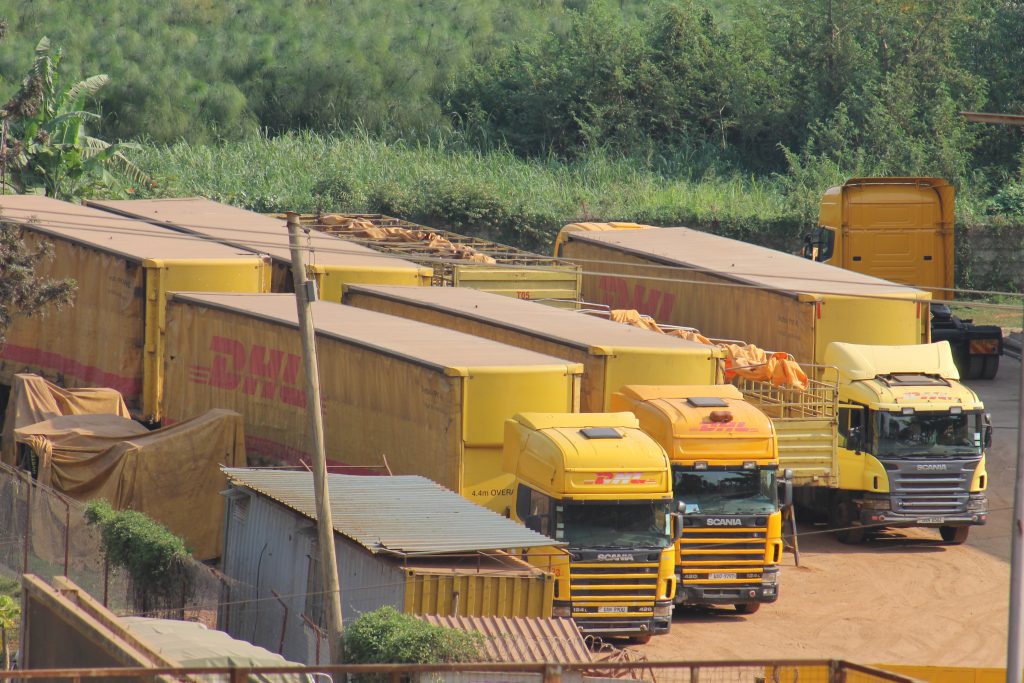 Uganda mainly exports food items, cement, steel, personal care products, beverages and animal products.
The trade spat between the two former allies and now frenemies, has had very many businesses count losses for the greater part of 2019.
"The Rwandan market is one of our key markets for Ugandan-made spirits and international premium spirits, as well as beers. It (the trade spat) has obviously affected us. We are hoping that whatever issues that caused the border closures will be addressed- beyond that I can't say anything more," said Mark Ocitti, the outgoing Managing Director of Uganda Breweries Limited, when asked how the border closures are affecting their export business.
The trade spat has also gotten donor agencies that have been funding trade development across the two borders concerned.
One of those concerned is Henk Jan Bakker, the Ambassador of the Embassy of the Kingdom of the Netherlands. His country is one of the principal funders of TradeMark East Africa (TMEA), a trade development agency that has invested significantly in improving cross-border trade through access to market information, improved logistics (aggregation, transport, storage), standards, ICT4Trade and simplified trade processes in the East African region including between Uganda and Rwanda.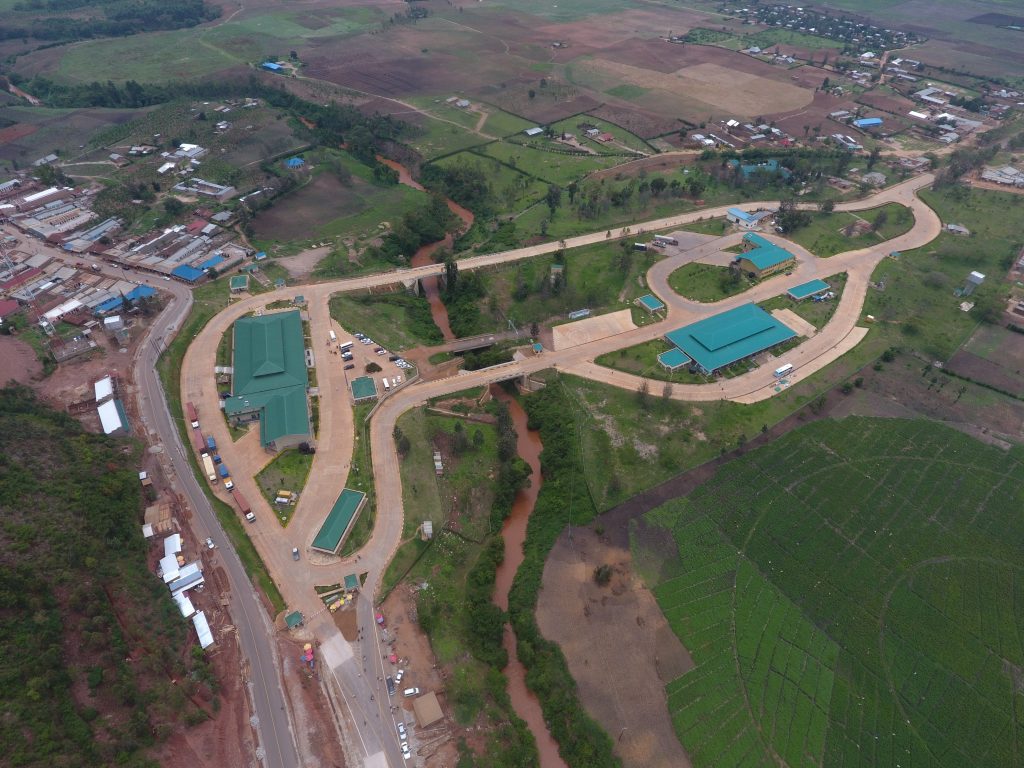 Amongst other interventions, TMEA has funded the construction of the 37km Ntungamo-Mirama Hills road and Mirama-Kagitumba One Stop Border Post (OSBP) facility that have brought relief to transporters and trans-boundary traders and travellers- reducing crossing time at the border by 72% from 5 hours to just 1 hour and 25 minutes. TMEA is also involved with another OSBP at the Katuna/Gatuna border crossing with Rwanda.
"First of all, the origin of the issues between Rwanda and Uganda are not trade related, they are political in nature. So I wouldn't call it a trade spat. But trade is seriously affected and that is in nobody's interest. We have on various occasions encouraged both governments to resolve these issues through dialogue," H.E Bakker told us in an email response.
"We have indeed invested significant amounts of money in TradeMark East Africa (TMEA), and the results have been impressive in terms of reductions in the cost and time for goods to cross borders in East Africa," he said, further adding that "At the same time trade within the EAC is going down rather than up, according to recent articles in the East African. Something doesn't add up. Other barriers to trade are emerging. So more generally I am frustrated that our investment in TMEA isn't (yet) bringing the increased trade volumes we expected."
H.E Bakker further said that his country has variously called on the leadership of the EAC to "quell any protectionist tendencies, and do everything in their power to ensure that they reap the full benefit of the state of the art trade hardware and software at their disposal."
Other than Netherlands, TMEA is also funded by the Belgian, Canadian, Danish, Finnish, Norwegian, British and American government's either directly or through their various development cooperation agencies.
Her Excellency Majbrit Holm Jakobsen the Denmark Ambassador to Uganda, declined to comment directly about the matter and referred us to TMEA instead.
"Thank you for your email and for your interest in Danish support to Trade Mark East Africa. As for your question in relation to the bilateral relations between Rwanda and Uganda, this is a matter between the governments of the two countries and as such not for me to comment on. With regard to your question in relation to TMEA, I would suggest you contact TMEA directly for further information," she told us on email.
Our email to Frank Matsaert, the TMEA Chief Executive Officer, remained unanswered by publication time.
Kwame Ejalu's Kent Holdings, acquires Alexander Forbes' Ugandan unit; rebrands to Zamara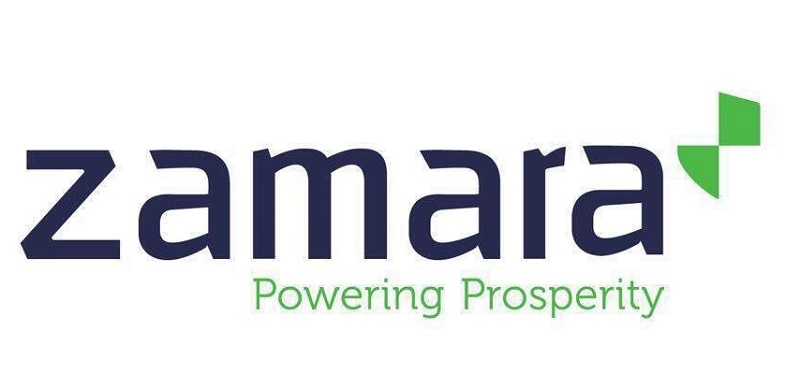 Alexander Forbes Financial Services Uganda Limited is now Zamara Actuaries, Administrators and Consultants (U) Limited.
This follows the ongoing exit of the South African financial services group from Uganda and the sale of their 51% stake in Uganda to Kent Holdings Limited- a Ugandan financial services group with interests in insurance brokerage and pensions management.
The two companies affirmed the sale, in a joint statement on August 21st, by Bonga Mokoena the Alexander Forbes Emerging Markets (AFEM) Chief Executive Officer and Kwame Ejalu, the Kent Holdings Limited Chairman.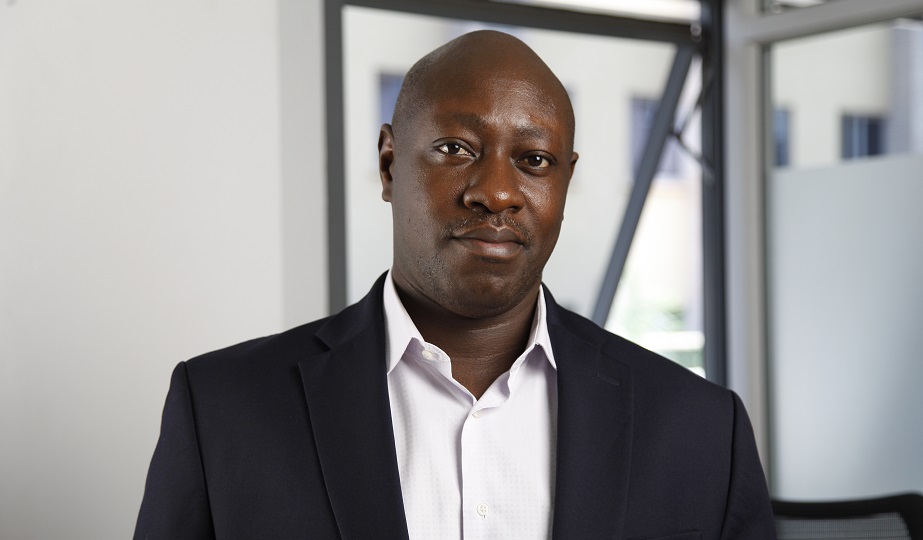 "Alexander Forbes Emerging Markets (AFEM) and Kent Holdings are pleased to announce that an agreement has been reached on a sale of shares to Kent Holdings Limited. On 2 July 2019, a sale of shares agreement was executed in terms of which, AFEM sold 51% in Alexander Forbes Financial Services Uganda Limited, to Kent Holdings Limited, a co-shareholder in Alexander Forbes Financial Services Uganda Limited," read the statement.
Kent Holdings, previously owned 49% of the Ugandan operations.
The statement however said that "the sale of shares agreement is subject to fulfilment of conditions precedent."
"The terms and conditions of the sale agreement remain confidential," both executives announced, but confirmed that Alexander Forbes has effected a name change and will now be known as Zamara Actuaries Administrators and Consultants (Uganda) Limited.
The name change was gazetted on 17th July 2019.
"Alexander Forbes Financial Services (Uganda) Limited, has been by a special resolution passed on 10th July 2019 and with the approval of the registrar of companies changed its name to Zamara Actuaries Administrators and Consultants Limited- 17th July 2019," reads General Notice No. 762 of 2019, extracted from the Gazette.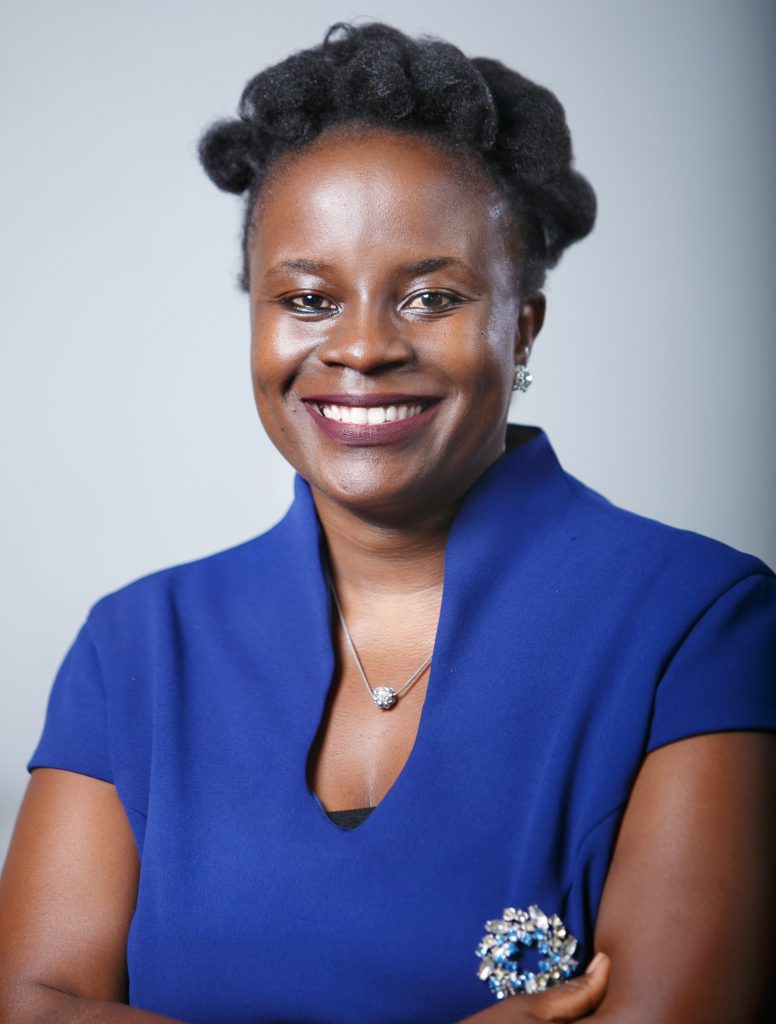 In a separate announcement, media announcement run in the local dailies, Zamara also confirmed their entry into the Ugandan market, promising that they called "fresh perspective in the delivery of financial services in Africa."
Who is Zamara?
According to their media announcement, the Zamara Group is a specialised financial services group providing actuarial advice and retirement administration solutions in financial services, umbrella retirement solutions, investment and risk sectors to individuals, corporates, parastatals and retirement fund clients.
The firm currently administers assets in excess of KSh. 280 billion an equivalent of UGX 9.995 trillion and is the only actuarial, consulting, accounting and pension administration firm in Kenya to be ISO 9001:2015 certified.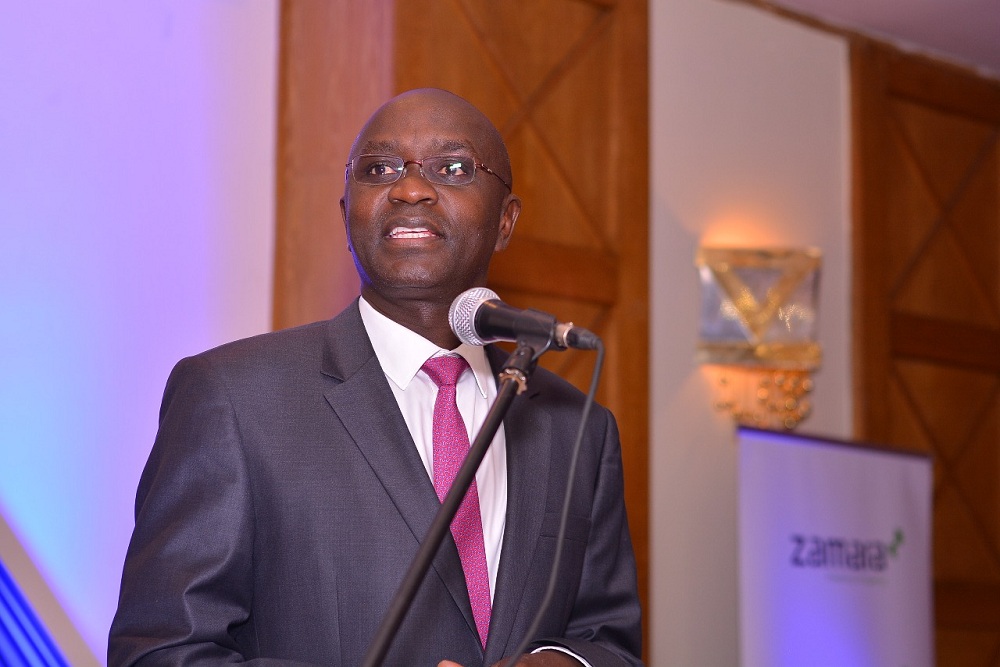 Uganda is the sixth Zamara operation after Kenya, Nigeria, Rwanda, Tanzania and Malawi. Zamara started operations in Kenya over 23 years ago as Hymans Robertson and later changed to Alexander Forbes (East Africa) Limited before renaming to Zamara Actuaries, Administrators and Consultants Limited, following the exit of Alexander Forbes from the Kenyan market in 2017.
For four consecutive years, Zamara, their umbrella fund, the Zamara Fanaka Retirement Fund (formerly Alexander Forbes Retirement Fund) and Zamara Vuna Pension Plan (formerly Alexander Forbes Vuna Pension Plan), Zamara's individual pension plan have been variously awarded in Kenya's Think Business Awards.
A brand that embodies a fresh perspective on the delivery of financial services
Commenting on the entry of Zamara into Uganda, Kwame Ejalu, the Kent Holdings Chairman said: "We are enthusiastic about this partnership between Kent Holdings and Zamara Group as it marks the entry into Uganda, of a formidable brand that embodies a fresh perspective on the delivery of financial services in Africa. This partnership blends Kent Holdings' 22 years of local experience and strategic leadership with Zamara's 23-year African heritage and technical capacity, to deliver innovative and excellent services to our clients, underpinned by simplicity, empathy and trust," adding: "Zamara Uganda will now add to our portfolio pan-African expertise, actuarial services and other online solutions that we previously did not offer."
Asked if Zamara had acquired the stake, previously held by Alexander Forbes, he said he would comment on this after "the Alexander Forbes-Kent Holdings transaction is fully complete and all conditions precedent are fulfilled."
Ejalu however said that Zamara Uganda inherits and will continue to run a managed private pension funds sector in Uganda and managed assets under administration portfolio in excess of UGX380 billion- roughtly 40% sector market share.
James Olubayi, the Zamara Group Executive Director said that the Zamara Group looked at Uganda as "one of the key strategic regions in the market for growth of the group."
"Zamara aims to elevate the quality of advice and solutions offered to stakeholders and inevitably be a game changer for clients it serves in Uganda. We look forward to the extended partnership with Kent Holdings, clients, stakeholders across Africa," he said.
Miriam Ekirapa Musaali, Chief Operating Officer, Zamara Uganda who previously was the Alexander Forbes COO said "We remain the same enthusiastic, energetic, creative team that is committed to serving our clients in Uganda. We will no doubt continue to offer superior consulting, advisory and administration services to pension funds in Uganda and further enhance our offering and advice to truly world class levels."
Stanbic Bank scoops June/July best gov't securities dealer award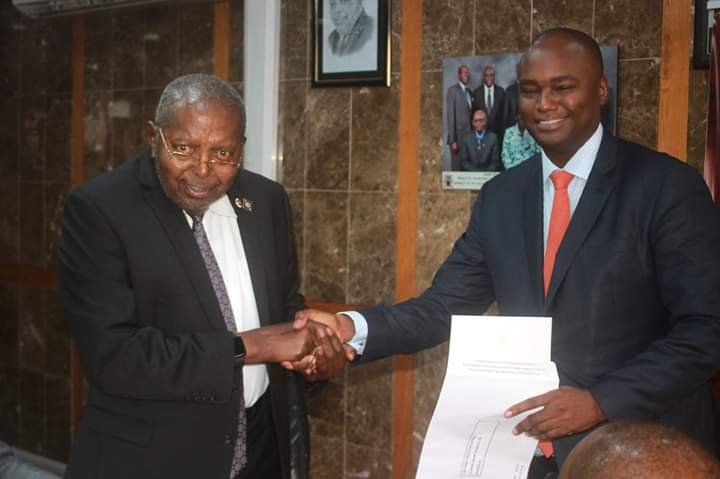 The Governor Prof. Emmanuel Tumusiime-Mutebile has given an award to Stanbic Bank Uganda (LTD) for being the best performing bank in dealing government securities for the months of June and July 2019. The award was received by Stanbic Bank CEO Mr. Patrick Mweheire during the quarterly Uganda Bankers Association (UBA) meeting at BoU headquarters in Kampala.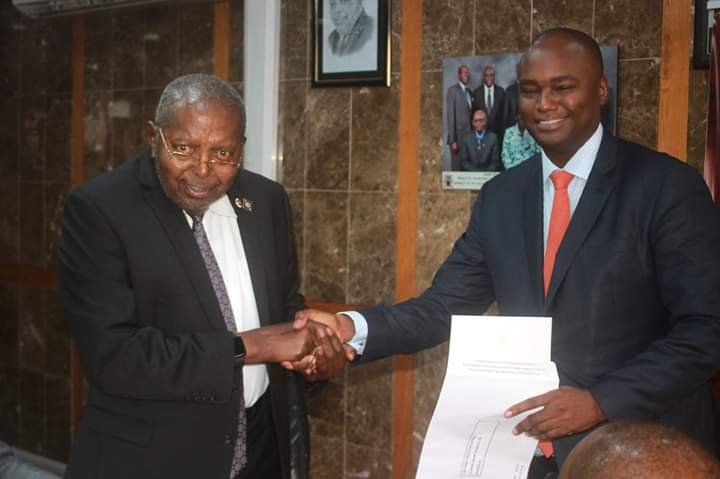 The bank has been recognised by the regulator for its role in the primary dealer system that helps in developing Financial Markets and in reducing the costs associated with issuing Government Securities; through increasing demand, market efficiency, encouraging secondary market trading and improving the quality of Financial Market information.
A primary dealer is a pre-approved bank, broker or financial institution that is able to lend money to the government through treasury bonds and treasury bills.
Background information on best performing banks in government securities award
In January 2005, the Bank of Uganda initiated the "Award for the Best Performing Primary Dealer in Uganda Government Securities for the Month" to recognize the Primary Dealer that performed best in trading Uganda Government Securities and transmitting information regarding the status of the financial markets to the Central Bank.
A Primary Dealer is any financial intermediary that has signed a Memorandum of Understanding with the Bank of Uganda to execute the following actions on a consistent basis:
§ To participate as counter-party in Uganda Government securities auctions conducted by the Bank of Uganda.
§ To provide the public with prices or yields that they will buy and sell "On-the Run" (the most recently auctioned) Uganda Government securities. i.e. Treasury bills and Treasury bonds on a continuous basis.
§ To provide the public with prices or yields that they will buy Off-the-Run (Other than the most recently auctioned) Uganda Government securities on a continuous basis.
§ To trade with the public Uganda Government securities at the prices or yields that they have quoted.
§ To make available information on the status of the market to the Bank of Uganda on a timely basis.
The points allocated for the Award to the Best Performing Primary Dealer in Uganda Government Securities for the Month are aggregated to determine the winner of the prestigious award.
Unscrupulous Tour Operator Arrested
Tourism police have arrested a rogue tour operator accused of fleecing tourists of $21,500. The suspect has been identified as Richard Tusasibwe, director of Gatatu Safaris Limited in Kigezi. According to CP Frank Mwesigwa, Tusasibwe, he was arrested at Arcadia Cottages in Kabale; near Lake Bunyonyi; where he had taken other tourists for a […]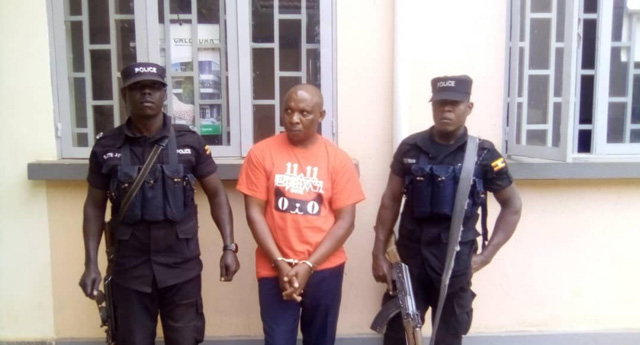 Tourism police in Kabale have arrested a rogue tour operator accused of fleecing tourists of $21,500. The suspect has been identified as Richard Tusasibwe, the director of Gatatu Safaris Limited in Kigezi.  
According to CP Frank Mwesigwa, Tusasibwe, was arrested at Arcadia Cottages in Kabale; near Lake Bunyonyi; where he had taken other tourists for a trip.
He added that the arrest came after a tip off by suspecting people who had fallen victims of his unscrupulous behavior and the covert teams at check-in were able to arrest him. He is currently being held at Kabale Police station and charged with obtaining money by false pretense.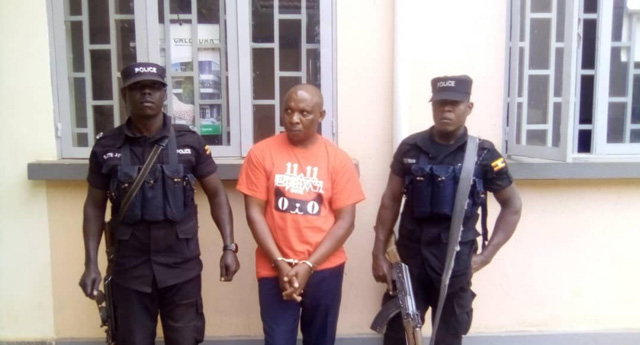 Tusasibwe is alleged to have been contracted by 5 American tourists to organize chimpanzee and gorilla tracking expedition in Uganda. After an airport pickup and arrival in Kisoro, Tusasibwe abandoned the tourists at a lodge and has been on the run for the past two weeks.
Uganda Tourism Board Quality Assurance Manager, Samora Semakula said that the board was working around the clock to ensure that quality standards and the law are upheld in the tourism sector and that rogue operators face the law.
"We are pleased that the police has arrested a rogue operator who has been on the run for the last two weeks since this case was brought to our attention. Rogue tour operators are a peril to the growth and development of the sector. Uganda Tourism Board will continue to work with the tourism police and other players in the sector to ensure that the vice is brought to a conclusive end," Semakula said.
Mwesigwa reassures tourists saying, "As tourism police, we are committed to clean up quack tour operators who con our tourists. Uganda remains a peaceful and secure country and all efforts together with stakeholders is to ensure that law and order is upheld in the tourism sector and the country at large."
As mandated by the Tourism Act (2008) Uganda Tourism Board earlier this year kicked of a registration and licensing exercise of all tour operators and facilities in the tourism value chain. This process is aimed to effectively regulate the tourism sector and promote quality assurance across the value chain.