EXCLUSIVE: Earnings of CEOs and Executive Directors of 23 of 24 of Uganda's banks
43 Managing Directors and Executive Directors of 23 of Uganda's 24 banks, earned an average of UGX61 million or a combined UGX2.6 billion per month. This adds up to a total of UGX31.5 billion a year, according to painstaking research by CEO East Africa Magazine. Also read: https://www.ceo.co.ug/2018-ugandas-19-banks-rake-in-ugx790bn-profit-5-banks-still-loss-making/ According to the research, Barclays Bank's CEO […]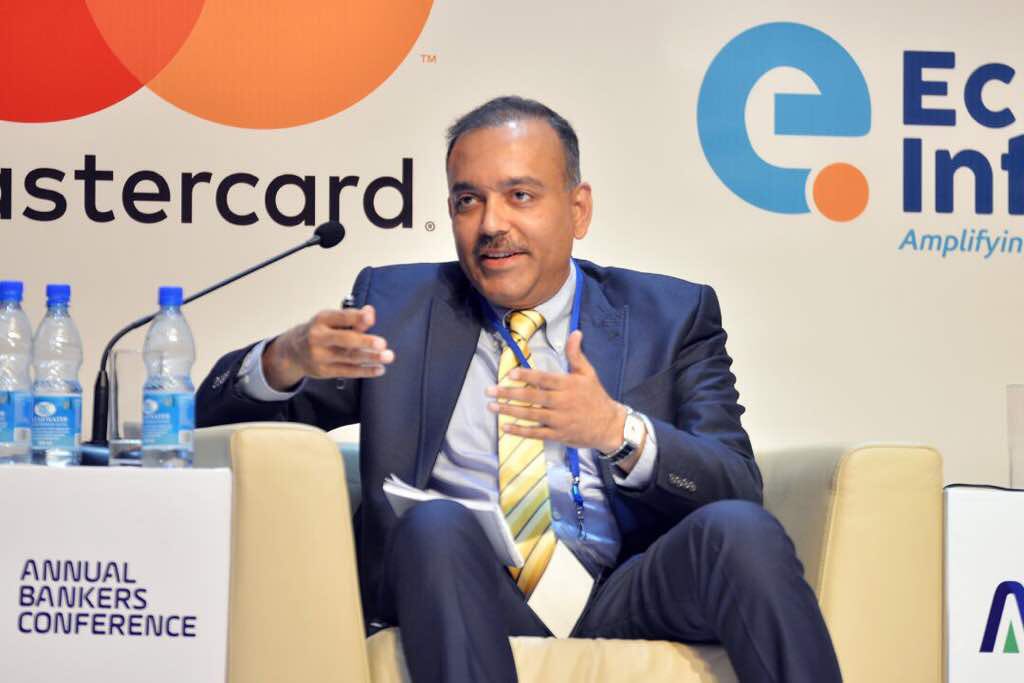 43 Managing Directors and Executive Directors of 23 of Uganda's 24 banks, earned an average of UGX61 million or a combined UGX2.6 billion per month. This adds up to a total of UGX31.5 billion a year, according to painstaking research by CEO East Africa Magazine. Also read: https://www.ceo.co.ug/2018-ugandas-19-banks-rake-in-ugx790bn-profit-5-banks-still-loss-making/ According to the research, Barclays Bank's CEO […]
LIKE FATHER, LIKE SON: Rajiv Ruparelia comes of age; consolidates grip on family business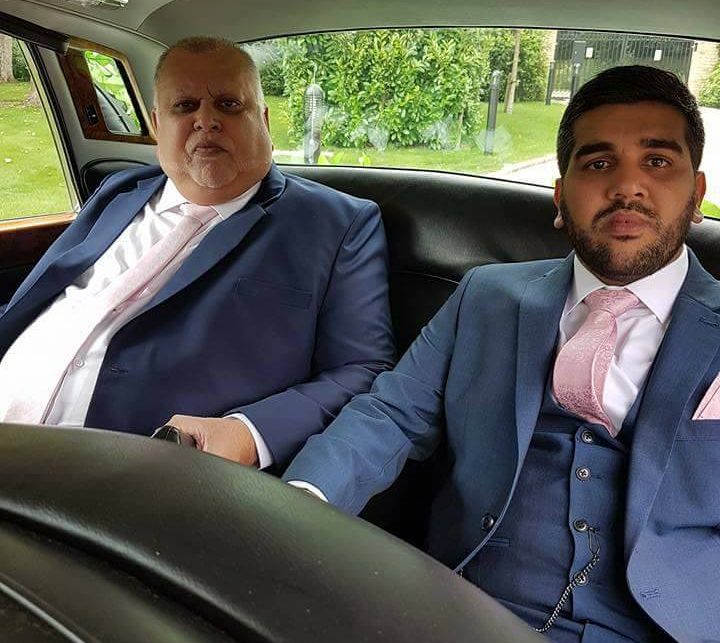 On Sunday, 19th May 2019, the Ruparelia Group opened their iconic Kingdom Kampala Mall, but unlike in many other major Group milestones, there was one person missing- Dr Sudhir Ruparelia, the group's founder and sharp-witted Chairman, since 1986.
Ordinarily, Sudhir, would have been on site and in control, putting everyone in order- but this time, he on 18th May 2019, chose to fly out to Europe for a holiday, to catch up with his buddies in London and then on to Yacht Club De Monaco in Monaco- a sovereign city-state on the French Riviera, also known as a "Billionaires Playground' to catch up with the Monaco Grand Prix on May 22nd.
Instead, Rajiv Ruparelia, his son and apparent heir, was firmly in charge, ensuring that everything was moving like clockwork- from supervising the catering, to ensuring all the invited guests- many of whom included his father's friends and business partners were well taken care of as well as addressing the press.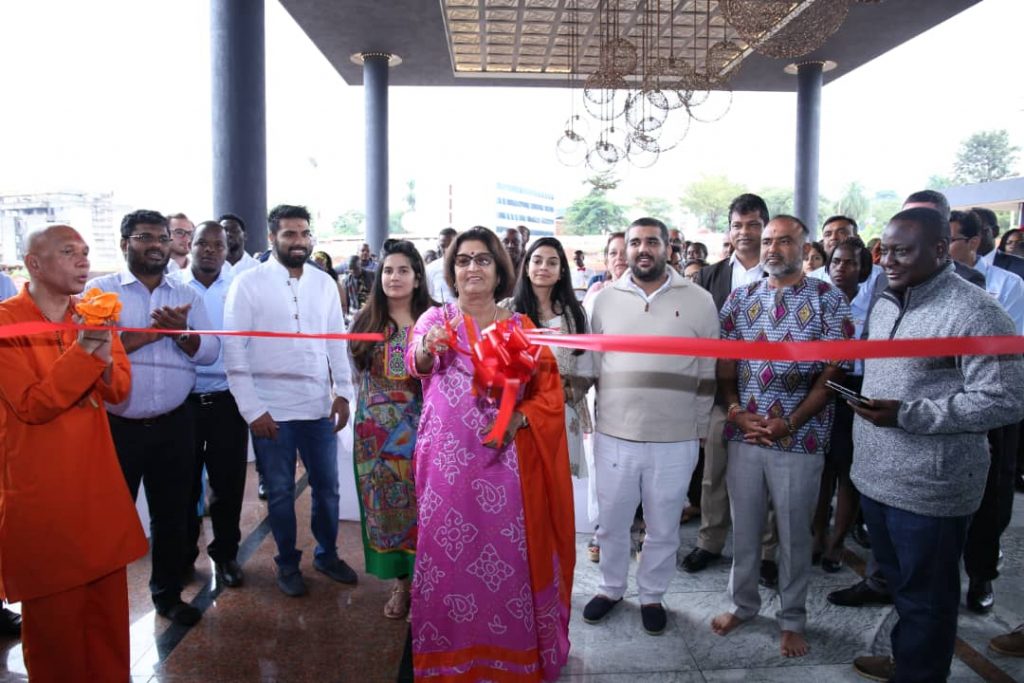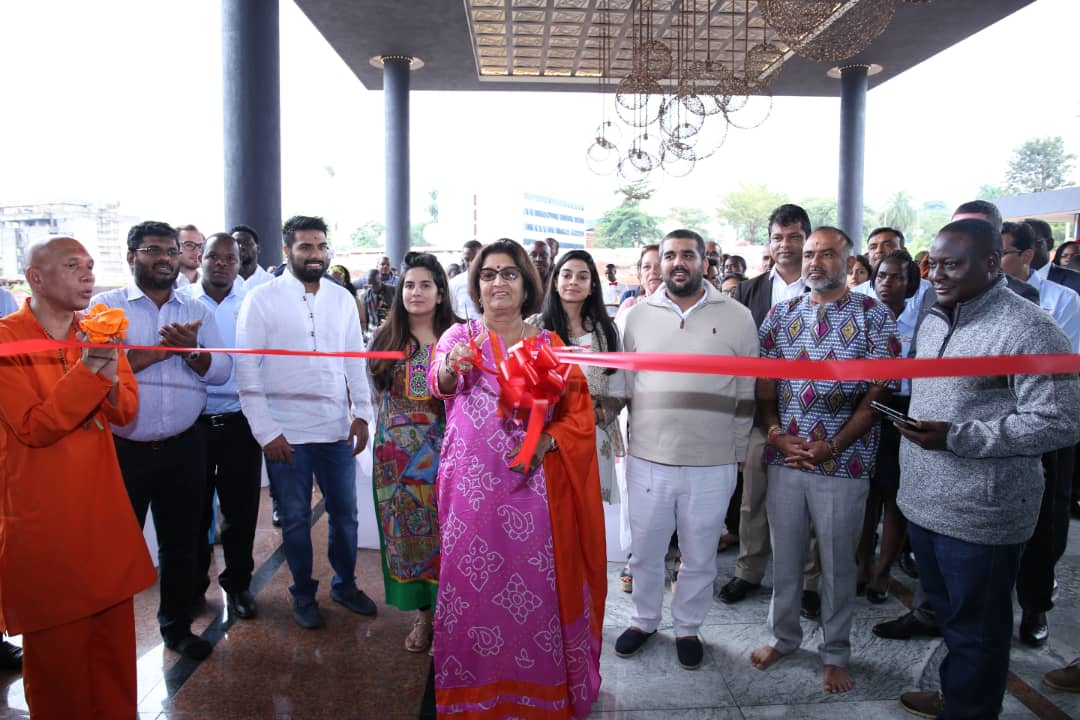 When he did address the press, Rajiv easily spoke the real estate industry, the Ugandan economy and the future and neatly weaved in the role that the Ruparelia Group seeks to play in a fast-growing Kampala Metropolitan.
"We are glad to launch at this strategic time when Uganda is progressing in the oil and gas developments. We hope and believe the oil companies will reach the Final Investment Decision (FID) this year- that will stimulate extreme economic opportunities, in Uganda," he told the media.
Rajiv, also easily defended the Group's development at a piece of land formerly occupied by Shimoni Demonstration Primary School, arguing that a modern city needs matching modern infrastructure to meet the needs of a fast growing population.
"Shimoni did its purpose; it is now time to develop the city into the modern metropolitan city that we all need," he maintained, adding: "The city needs to grow and provide the necessary services for the people. As the middle class grows, they will need more and more office space and serviced apartments and other supporting infrastructure- we just need to develop our city," said, a firm Rajiv, who looked at peace with the press.
Managing Director, Ruparelia Group
Born on January 2, 1990 Rajiv Ruparelia is only 29 years- but he has done it all.
Born in Uganda, he did his education in the United Kingdom at- Dragon School in Oxford and then Dean Close School.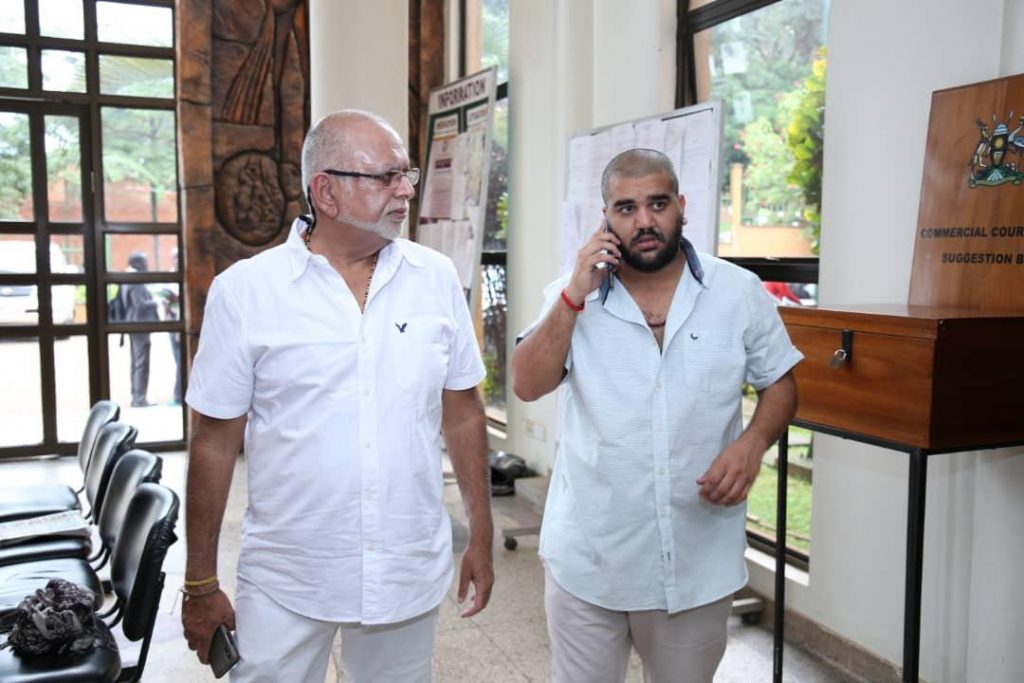 At the age of 17, in 2007, he chose business over education and opened his very first business- Club Sway, a youthful club on Kampala Road.
He would later close the club in 2010 to return to school, with some hard real-life lessons learnt.
He joined Regent's University, London where he pursued a Bachelor's of Business Administration, majoring in Financial Management. He graduated late 2013 and returned home.
In 2014, he joined the family business- but had to work his way up.
This was not by accident- it is Sudhir's way of doing things.
In a July 7, 2014 interview with CNN Money, Sudhir said that while it was important that family members join family-owned businesses to ensure continuity, it was always important that they get the appropriate mentorship first.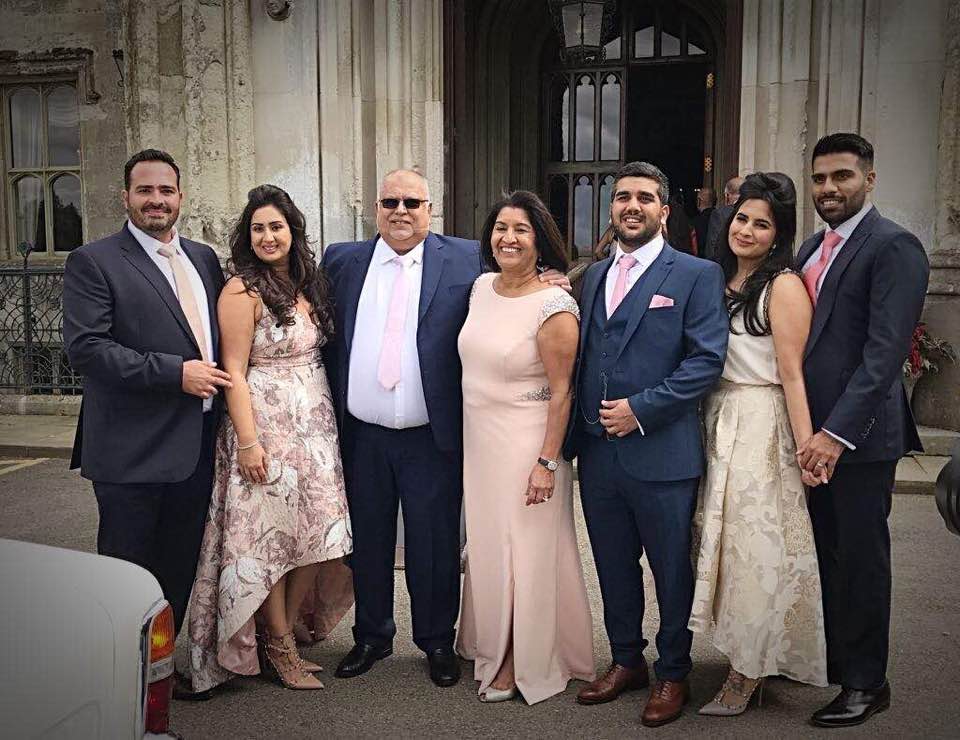 "I think it is important that when you have an ongoing business, you create a very good team of professional managers, and then at the same time, train your family to work with them, and then see how they can manage and move on," he said at the time.
So, young Rajiv was deployed to the numerous group construction sites where he managed labourers and materials.
Later on, he would pick keen interest and be mentored in design, planning, feasibility, and implementation of full developments for hotels, schools, retail, commercial and residential real estate.
Between 2014 and 2017, Rajiv worked hard to deliver some major building projects such as Kampala Boulevard, Hardware City and Electrical Plaza Nakasero- all on time and on cost. He also, with some hand-holding from his father, kick-started other major projects such as Speke Apartments, Wampewo and at Kitante as well as the recently commissioned Kingdom Kampala Mall.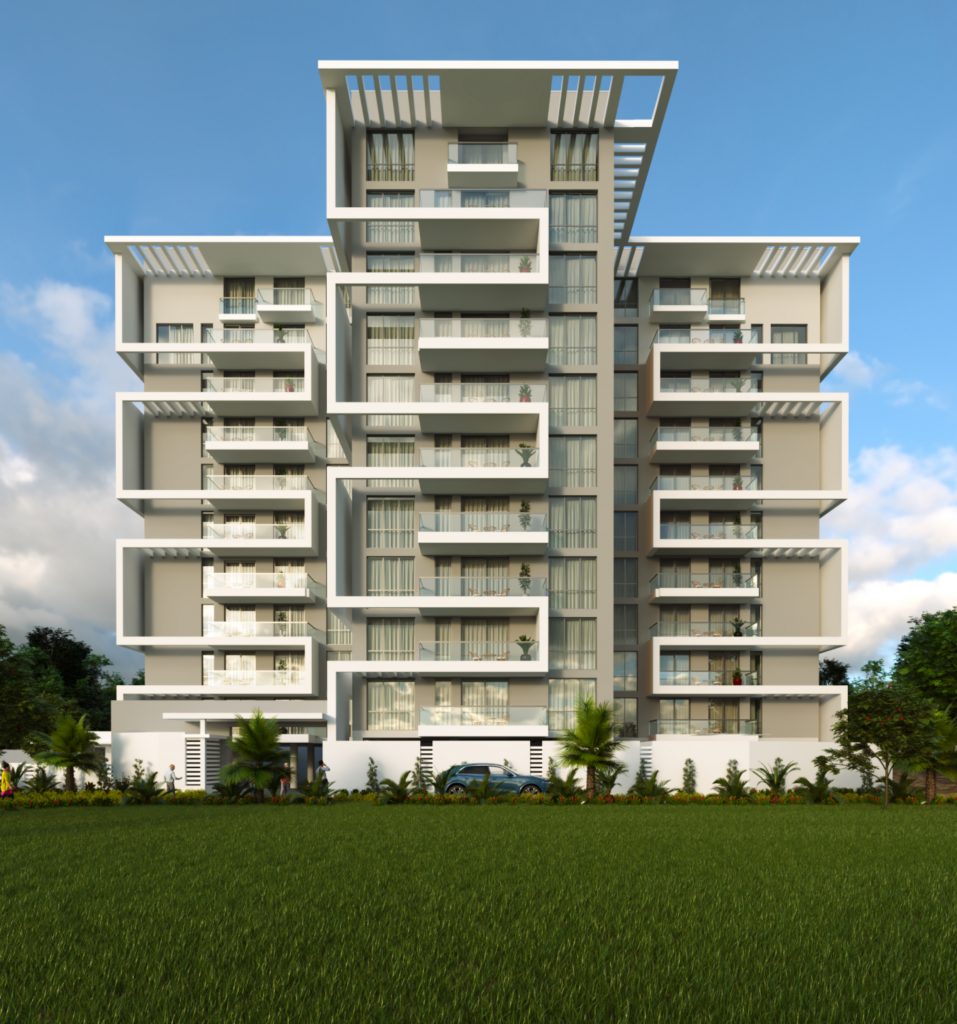 Having proved the Ruparelia in him, he in 2017, at the age of 27, his father appointed him the Group Managing Director, Ruparelia Group to oversee the group's 28 different businesses- ranging from financial services, real estate, education services, hospitality, agriculture and media/broadcasting.
In the same year, in August, he married his long-time fiancé Naiya Khagram in a lavish wedding in London, United Kingdom and Madrid, Spain; completing the transition from a boy, to a real man.
At 29 today, Rajiv is the youngest Managing Director, but possibly among the top 10 CEOs with the biggest portfolios last estimated by Forbes to be over $880 million in 2015.
Like father, like son
In true Ruparelia fashion, Rajiv is a businessman of his own, in every sense.
In 2018, he was instrumental in the setting up of Premier Recruitment- a private external labour recruitment company, to tap into the $1.24 billion (UGX4.5 trillion) industry.
He is the founder Chief Executive Officer.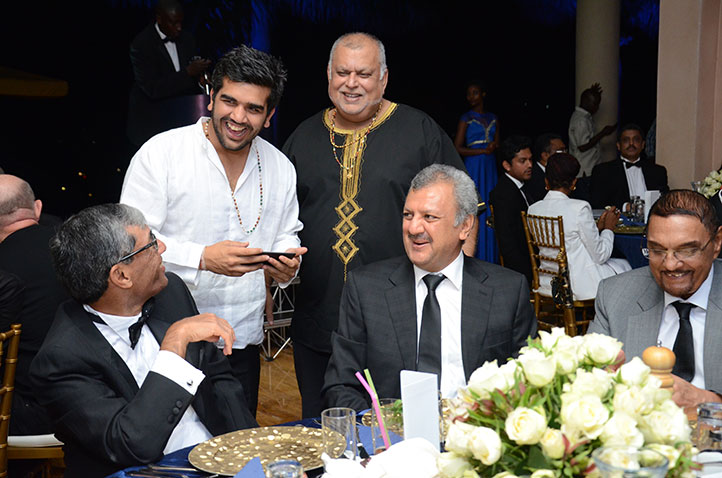 Just a few months after set up, he has already secured a number of employment contracts in the Middle East and on 19th January, 2019 the company sent their first batch of Ugandan girls to work in Jeddah, Saudi Arabia on a two year contract.
On why he joined an industry that is outside the typical group stable of businesses, Rajiv told this reporter that the new labour externalization industry is about managing people, something he already is good at- since the group has over 8,000 employees.
He also argues that the sector is a vital source of livelihood for both the employees and their families and a major pillar of the economy that ought to be protected by all the stakeholders and bad apples weeded out.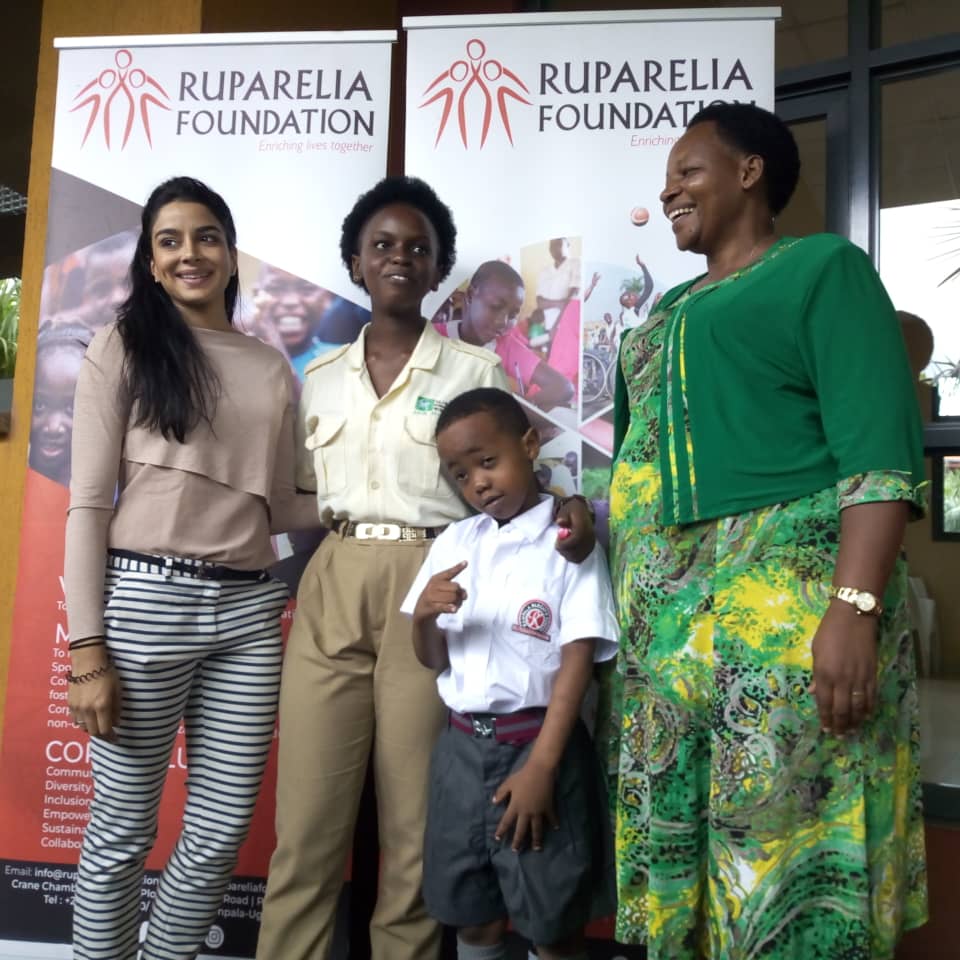 "Uganda has a competitive advantage over a number of African countries because of our good English that we need to leverage just like our neighbours in Kenya. According to the World Bank and IMF Balance of Payments as well as Bank of Uganda data, personal remittances to Uganda have grown by 174.6% from $451.6 million (UGX1.66 trillion) in 2007 to $1.24billion (UGX4.5 trillion) in 2017, but our neighbours, Kenya raked in $1.962 billion (UGX7.2 trillion) in 2017 and $2.5 billion (UGX9.2 trillion) in 2018," noted Rajiv, adding: "Diaspora remittances to Uganda are equivalent to 30% of Uganda's traditional export earnings- $3.4bn (UGX12.5 trillion) in 2017 and $3.6bn (UGX13.2 trillion) in 2018 and almost 3 times bigger than coffee export receipts- $555.4m (UGX2 trillion) in 2017 and $436.4m (UGX1.6 trillion) in 2018. Protecting and harnessing more value from this vital sector should be the responsibility of everyone."
The apple doesn't fall far from the tree
Like his father, he has also maintained love for real estate.
He, together with his sister, Sheena Ruparelia, also a director in the Group are developing their own very first private residential real estate project- Bukoto Living.
Bukoto Living is a multimillion dollar project, consisting of 9 floors of 27 two, three, four and five bedroom units- all for sale.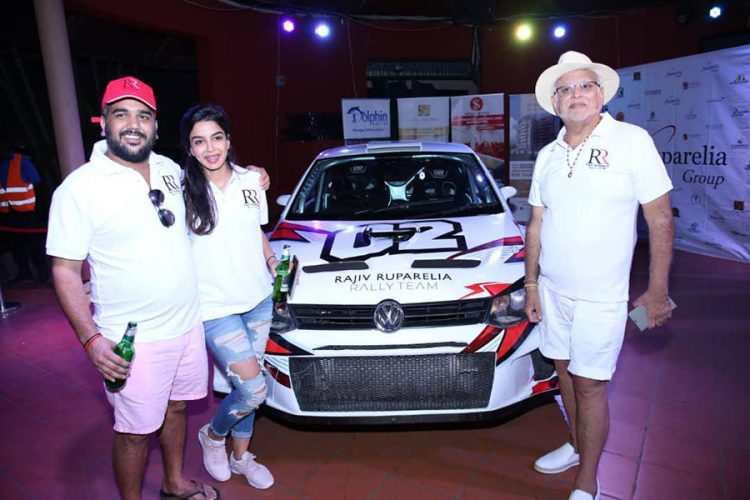 Located at the confluence of Bukoto, Naguru and Ntinda and only 150 meters from the main road, the units will be delivered by July 2020.
A 2 bedroom apartment with 160sqm of space goes for $168,000 while a 3 bedroom apartment with 200sqm of space goes for $210,000. A 4-bedroom apartment measuring 215sqm goes for $330,750 while a 5-bedroom apartment measuring 345sqm goes for $352,250.
Rajiv, also like father, has a warm heart and has participated in several charity causes- both as an individual and through the Ruparelia Foundation, the family's charity arm.
The latest beneficiary of the group's benevolence is child artist, Fresh Kid, alias Patrick Ssenyonjo, who will have his education catered for by Rajiv.
"I'm a true believer that people and systems drive a successful business," he says of his management philosophy, on his LinkedIn profile.
EXCLUSIVE INTERVIEW: Ruparelia Group remains solid and committed to Uganda- Dr. Sudhir Ruparelia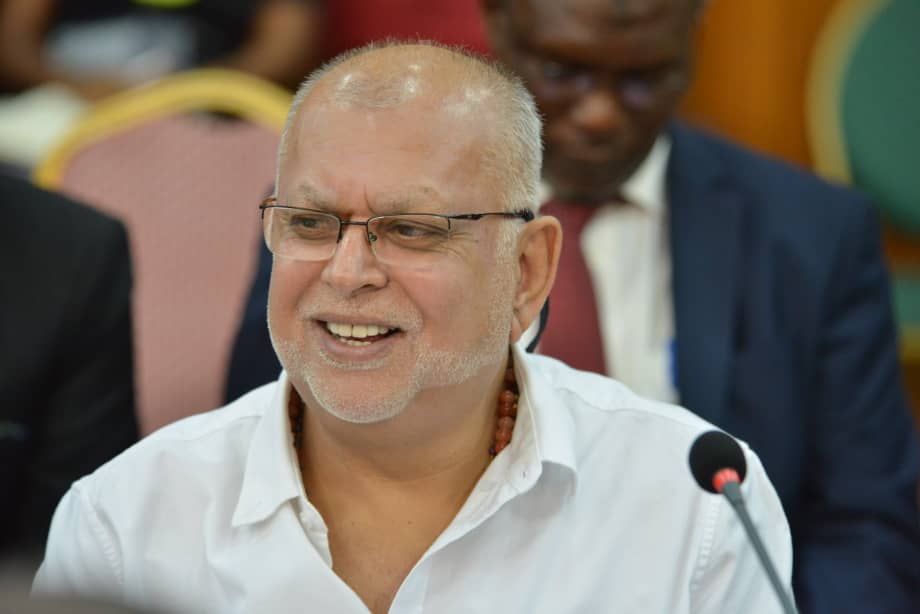 Dr. Sudhir Ruparelia is the founder and Chairman of the Ruparelia Group, one of Uganda's largest business conglomerates with investments in financial services, real estate, education, hospitality, agriculture and broadcasting. He is also arguably Uganda's richest businessman. CEO East Africa's Muhereza Kyamutetera sat down with him for take on various business issues.
---
A number of analysts have made different takes on the economy and where it is headed. Being one of Uganda's largest players in the economy should give you a better and more grounded take on the economy; what are your thoughts on our economy today?
Two – three years ago, things were quite tough; am sure you have seen that the economy grew by about 2.5% in 2016 but recovered in 2017 and 2018 to grow at about 5% and 6% for 2017 and 2018 respectively, according to figures from ministry of finance and IMF.
I also know that the Central Bank eased down on its monetary policy and as such, commercial banks have responded generally by cutting interest rates and increasing lending. I can say the situation has improved and the private sector is more optimistic than it was 2 years ago. I also believe there is room to even improve that by further easing down on interest rates, so the economy can recover fully.
We hope in the next budget, this June, the ministry of finance can announce further measures to further stimulate the economy.
Specifically for the Ruparelia Group, would you say the last 1-2 years have been good?
As you know, we are a multi-sectoral entity- so some sectors have done better than the others- but across the board I can say things are looking up.
First of all I must say that as a group we are confident in this economy which is why we continue to invest and reinvest in Uganda. Whatever challenges there are, we have come to accept that, that is the nature of business. There is no economy without challenges; so we just have to learn how to navigate around them and wake up each day with the hope and optimism that things will get better.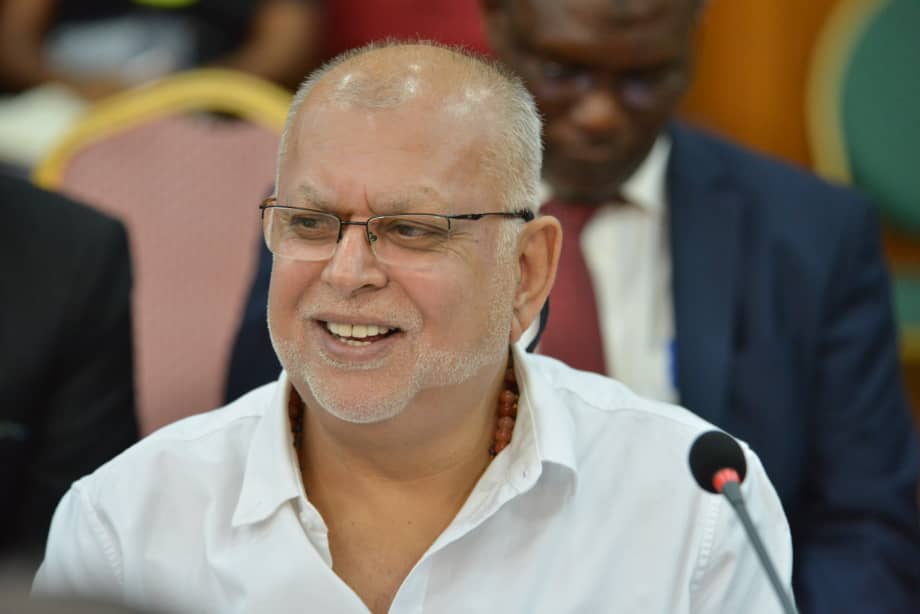 From the hospitality front we recently added a number of investments- we completed Speke Apartments at Wampewo, in early 2018 as well as completed the remodeling of Speke Resort Hotel in Munyonyo, creating 45 world-class suites for both long and short stays.
We also recently completed Speke Apartments, Kitante- a set of 83 one and two-bedroom fully furnished apartments. We also in the year announced plans to construct a one of a kind Speke Resort and Convention Centre, Entebbe- a trail blazing hotel, with a marina and convention centre that will fully transform Entebbe town.
We also recently completed renovations at Kabira Country Club.
Our efforts were also rewarded with major global and local recognition. Other than hosting major global and local events and conventions, group hotels won several awards.
Recently Commonwealth Resort Munyonyo and Speke Resort Munyonyo won the coveted 2018 World Luxury Hotel Awards regional and country categories respectively. Speke Resort was also awarded the 2018 "Certificate of Excellence" by Trip Advisor for the fourth consecutive time since 2015.
We also got recognition from Africa's 8th richest man, Mr. Strive Masiyiwa who said Speke Resort Munyonyo and the adjoining Commonwealth Resort should be named the "the official African Conference Centre" for its "amazing" beauty and unique meetings, incentives, conferencing, exhibitions (MICE) solutions.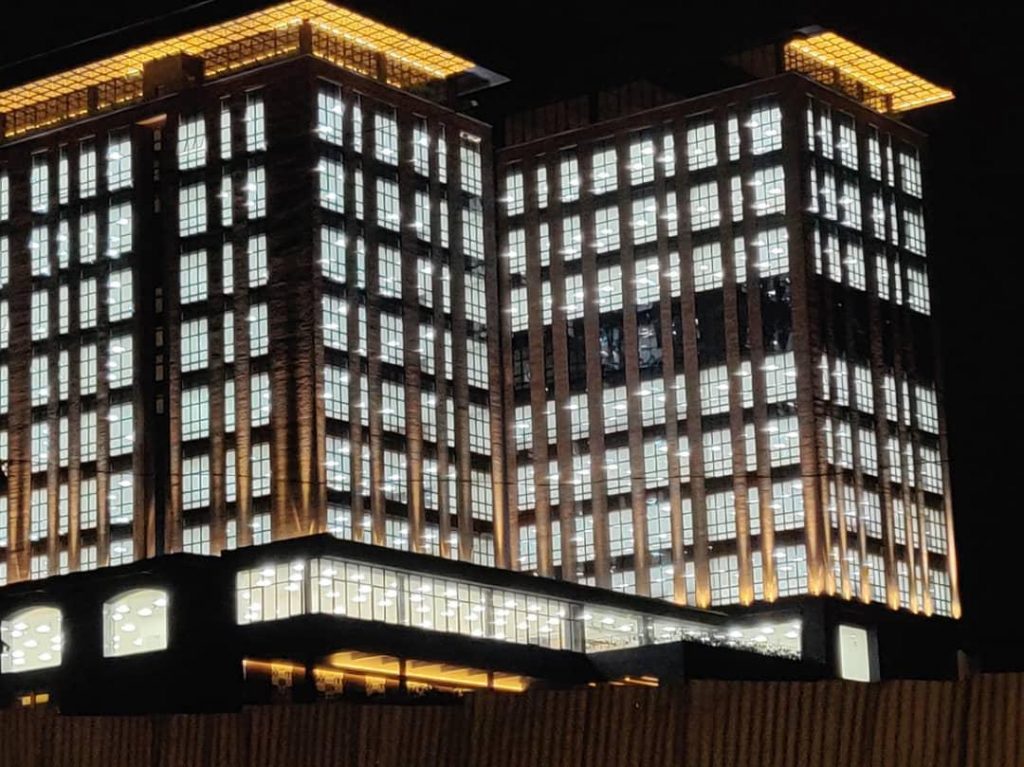 Speke Resort Munyonyo was also recognized as the best Service and Luxury Business Hotel – in the Ekkula Pearl of Africa Tourism Awards, where I was also recognised as a Lifetime Tourism Achiever.
We are humbled by all these recognitions; they are surely an inspiration to do better each day for the group but also do our country Uganda proud, because as a group, we can only be as successful as the nation where we are domiciled.
On the education front, Kampala Parents School had all its 234 pupils who sat the 2018 Primary Leaving Exams passing in first grade. We believe, this was driven by the group's $7 million facelift, expansion and re-equipping of the school.
In real estate, we had many major milestones- but the biggest and most iconic is the completion of the Kingdom Kampala Mall; an ultra-modern mixed-use Grade A property- a blend of 4,000m2 of retail and 18,000m2 of office space, 4,000m2 of retail as well as parking for up to 450 cars.
These are some of the more monumental successes by the group and we thank all our staff and customers for their individual input- we are what we are because of them.
In 2016, BoU of Uganda closed Crane Bank, one of the group's iconic businesses- a development that many people thought would mark the beginning of the end of the Ruparelia Group. How did the closure of Crane Bank impact the group?
As you are aware, we are in court contesting what we believe was an unjustified closure of our bank, but also the rushed, negligent and fraudulent manner in which it was closed. So there is only much we can say at this moment as the matter is sub judice.
However, our claims have so far been proven by the findings of the Auditor General and Parliament's Commissions, Statutory Authorities and State Enterprises (COSASE) who found out that the closure of Crane Bank and 6 other banks before that, breached several provisions of the Financial Institutions Act (2004) and was therefore illegal.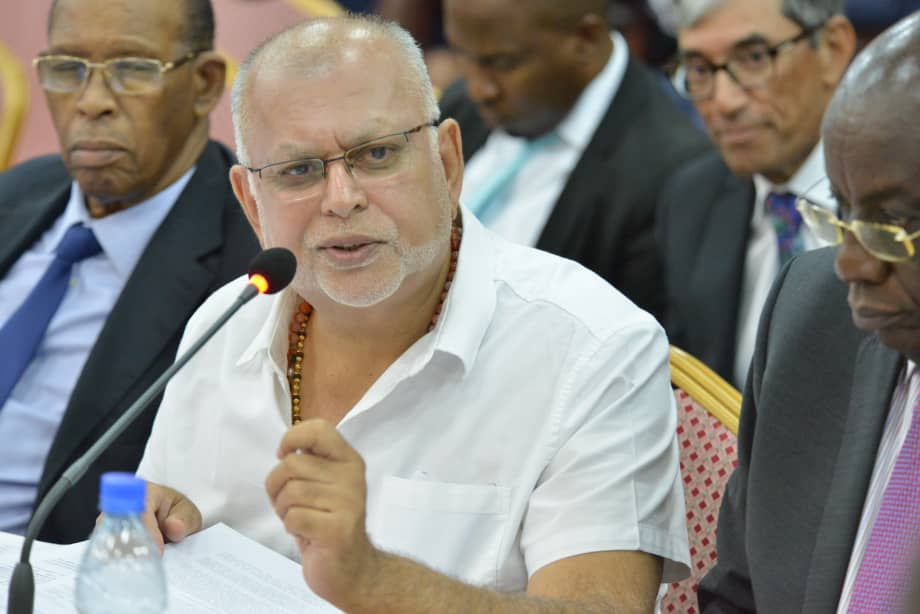 That said, as a Group, we are determined to defend both our integrity and that which belongs to us. We are also determined to expose the wrong doing by some of these entities that were involved in the fraudulent and illegal closures- because we know that it is not only us who were affected but many other Ugandans.
Many analysts have told of a real estate bubble coming soon- yet we see continued investment in the sector. As largest developer of commercial and residential space in Uganda, what's your take on investing in real estate? Is it still viable?
Every sector has its highs and lows but like most other entrepreneurs have said before, if you want to invest, you need to go mainly for the basics of life i.e. food, shelter, clothing etc. These seem to have infinite demand.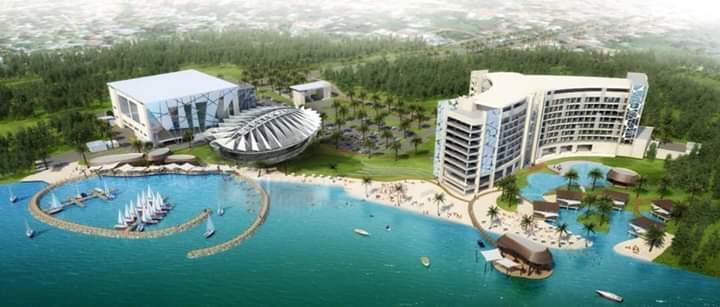 Therefore, real estate, even with its highs and lows is a good sector to invest in with average 8%-12% returns on investment- as long as you get the fundamental right.
The construction & real estate sector, continues to attract a lot of attention from the banking sector- accounting for over 20% of all private sector credit- in fact it is the biggest recipient of private sector credit, followed by the trade sector.
Most of this money is being directed to the demand side- 70 percent of all lending goes to financing residential and commercial mortgages, an indicator that demand is there.
Industry and group insights show, occupancy rates of above 80% for Grade A and B office space in Kampala and above 70% for warehouses. Residential occupancy rates in both the upscale suburbs and metropolitan suburbs also remain above 80%. If the projections of 6% growth in the coming years, come to pass- the sector should remain vibrant.
That said, the key tenets in the business remain: location and quality. That is the hallmark of the business if you want to make it big.
What are your parting shots? What advice would you like to give to Ugandans especially entrepreneurs?
I would like to tell especially the youths and the young entrepreneurs to get down and get their hands dirty.
Uganda, like every other country has its own challenges and opportunities; but the future belongs to those who go after the opportunities not the ones that are always whining about the challenges.
Government has invested significantly in roads, electricity generation and distribution- which are all factors of production. It is now up to us as Ugandans to put in our all and make the best use of these, all the challenges regardless.
The youth of today are blessed to be born in the era of the internet- there is boundless opportunities there.
Lastly, I would like to urge government to work towards closing the long awaited oil & gas opportunities. Many investors have made projections and investments based on that opportunity, the longer it takes to materialize the more these investors will be hard pressed.
I also expect government will pay more focus on settling its domestic creditors, as this could add more pulse to the economy.
Money men: The 8 gentlemen who control 77% of Uganda's banking industry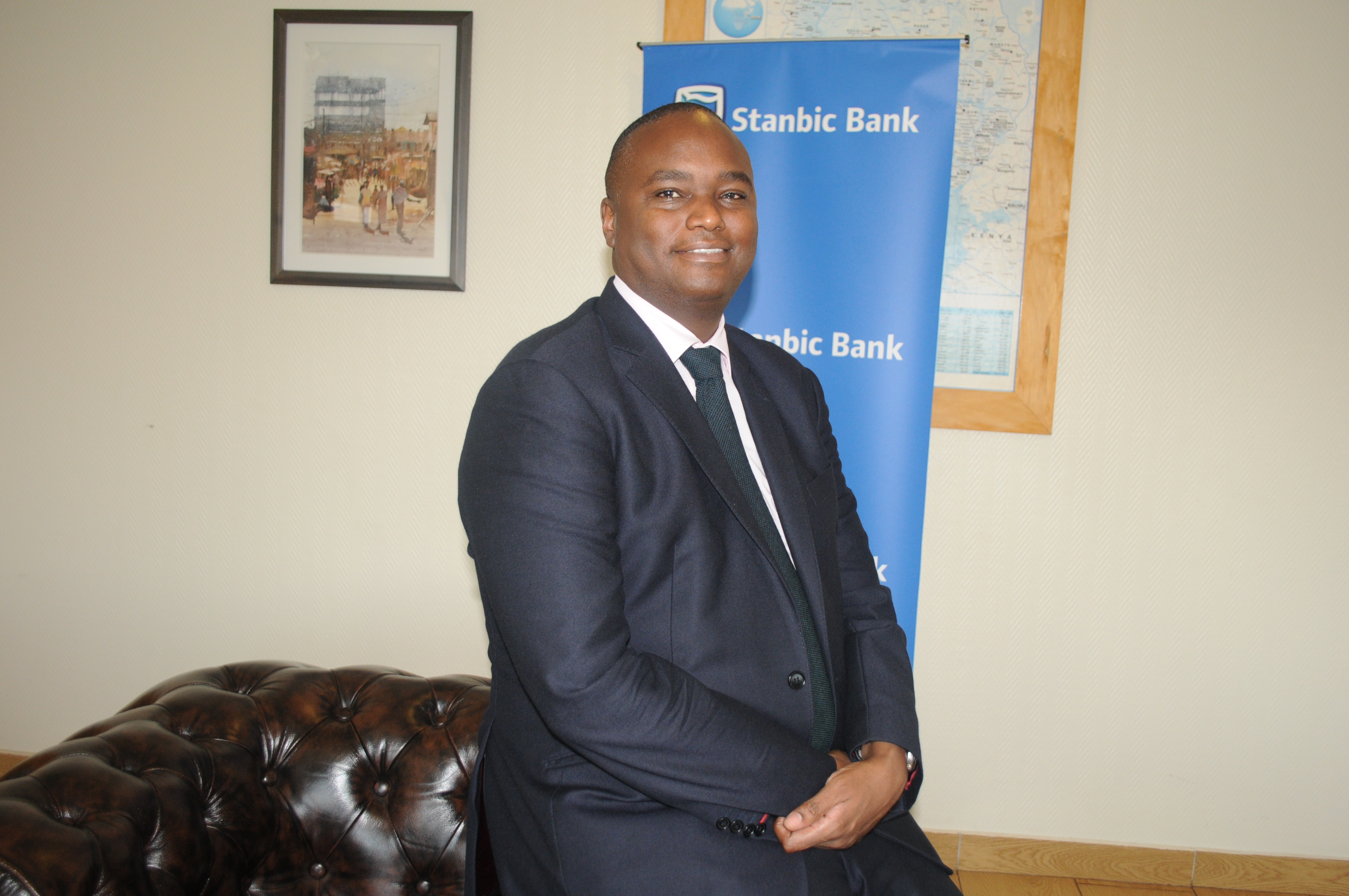 Yes, they are all men.
They are powerful. They run 8 of Uganda's largest banks and they are paid handsomely too.
The 8 CEOs are each paid on average a gross salary of UGX94.5 million a month or collectively UGX756.2 million Shillings per month and UGX9 billion a year.
This excludes performance bonuses.
Meet the 8 perfect gentlemen and their well-lined wallets.
See complete list of the most paid bank executives here: https://www.ceo.co.ug/exclusive-earnings-of-ceos-and-executive-directors-of-23-of-24-of-ugandas-banks/
Rakesh Jha, Barclays Bank
Gross Salary: 1,783,378,716 p.a.
Nationality: Indian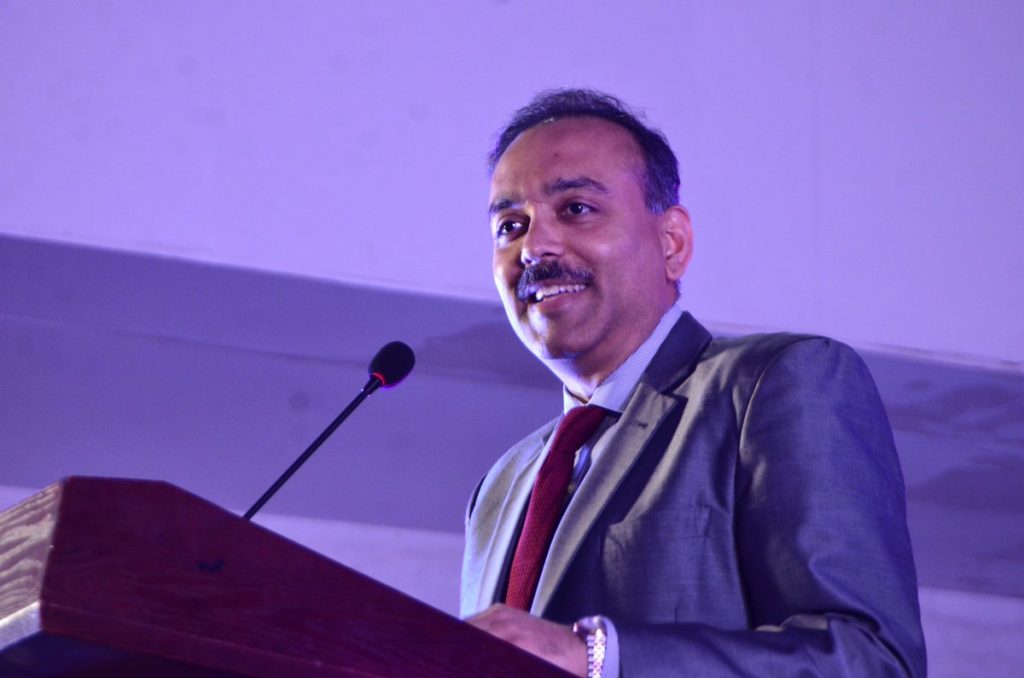 A graduate of the University of Mumbai and a holder of a 1st class Marketing MBA from the Institute of Management and Entrepreneurship Development (IMED) in India, Rakesh Jha's 26-year banking career started at Standard Chartered Bank, India as a Customer Relationship Manager.
He then went on to work at the Bank of America and HDFC Bank in India before moving on as Director, Private Banking at Standard Chartered in Dubai. In 2008, he crossed over to head Consumer and Private Banking at Barclays Mauritius and in 2011 was appointed the Managing Director & CEO, Barclays Mauritius.
After 3 years, he in September 2014 was posted to head Barclays Bank Uganda as CEO.
Also read: https://www.ceo.co.ug/trillionaires-club-inside-8-of-ugandas-biggest-banks-each-with-over-ugx1-trillion-in-assets/
In the four years he has been at Barclays Uganda, he has overseen a Compound Annual Growth Rate (CAGR) of 13.3% in assets on the back of stronger deposits and lending growth.
As at end of 2018 Assets stood at UGX2.8 trillion and lending at UGX1.2 trillion versus UGX1.5 trillion and UGX594.6 billion in 2014 respectively.
He has also grown consumer deposits by 63% from UGX1.1 trillion to UGX1.8 trillion while Non Performing Loans have been reduced by 41.2% (CAGR -10.1%) from UGX91.8 billion in 2014 to UGX54 billion in 2018.
In the four years, he has been at the helm, Barclays Uganda's profitability has also improved steadily (CAGR10.81%) from UGX41.3 billion in 2014 to UGX72 billion in 2017 and then UGX69 billion in 2018.
Overall, Barclays remains a much more stable and robust bank than it was in 2014.
Patrick Mweheire, Stanbic Bank
Gross Salary: UGX1,581,967,152
Nationality: Ugandan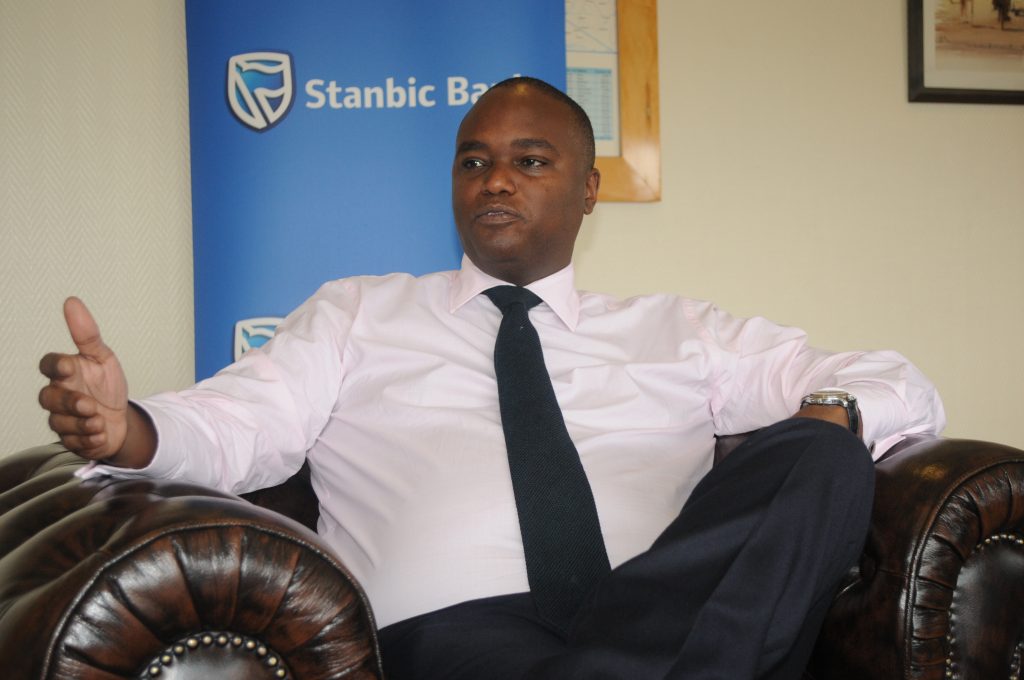 Born and raised in Uganda, Patrick Mweheire, went to Buganda Road Primary School and then to Kings College Budo for six years. At the age of 18 years, he left for the United States of America where he would spend most of his education and work life.
He graduated from Daemen College in New York in 1994 with a Bachelor of Science in Economics with a distinction. At the age of 23, he started off work at Prudential Securities as a Financial Analyst.
In June 1999 he completed an MBA from the prestigious Ivy League Harvard University and immediately joined Prudential Securities Inc. (1994-97) as a Financial Analyst and went on to work at Merrill Lynch & Co, one of the top 5 biggest investment banks, as an Associate- Mergers & Acquisition Group. In 2002, he was promoted to Director- Financial Services Group for a colourful 6 years that saw him get involved either as a Mergers & Acquisition Advisor and or Book Runner in several major transactions, worth a combined $11 billion.
He returned to Uganda in 2008 and took up a position as Managing Director- Head of Investment Banking Africa and CEO East Africa, for Renaissance Capital, one of Russia's largest investment banks with offices across the world. After 4 years, he in 2012, joined Standard Bank Group as Executive Director- Head of Corporate & Investment Banking at Stanbic Uganda.
In January 2015, he was appointed Managing Director of Stanbic Bank, Uganda's largest bank.
In the 4 years, he has been at the bank, he's led a 9.91% CAGR growth in assets from UGX3.7 trillion in 2015 to UGX5.4 trillion. During his time, customer lending has grown from UGX1.9 trillion to UGX2.5 trillion (CAGR 7.10%) and Customer deposits have grown from UGX2.4 trillion to UGX3.9 trillion (CAGR 12.91%). He has also maintained steady growth in income from UGX533 billion in 2015 to UGX 661.1 billion.
As a result, there's been a 9.33% CAGR in profitability from UGX151 billion in 2015 to UGC215.1 billion in 2018.
Albert Saltson, Standard Chartered Bank
Gross Salary: 1,262,818,584 p.a.
Nationality: Ghanaian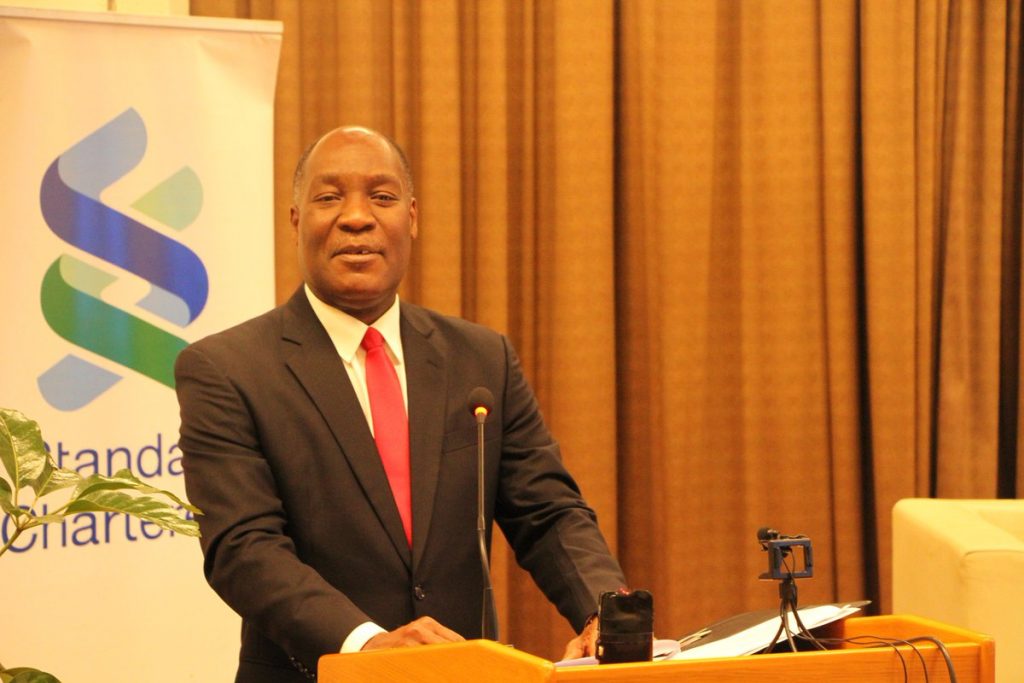 A graduate from the Kwame Nkrumah' University of Science and Technology, Kumasi, Ghana, Albert Saltson also holds a MBA in International Banking from the Henley Management College, United Kingdom.
His advanced banking career started at Standard Chartered Bank, Zambia as head of Consumer Baking in 1998, from whence he went to become Executive Director, Consumer Banking at Standard Chartered Bank in Ghana in 2001.
Between 2007 and 2015 he served as CEO, Standard Chartered Sierra Leone and in June 2015 he was appointed CEO Standard Chartered Gambia till April 2017 when he was appointed as CEO, Standard Chartered Bank Uganda to replace Herman Kasekende, who moved to Zambia.
Under him, Standard Chartered Bank's assets have grown by 3.9%- from UGX2.8 trillion to UGX2.9 trillion on the back of a 7.3% growth in lending from UGX1.2 trillion to UGX1.3 trillion.
This has led to a 15.4% rise in income from UGX395.7 billion to UGX400.8 billion.
This was achieved at a relatively stable cost base- costs reduced by UGX1.3 billion from UGX284.6 billion to UGX283.3 billion, hence a 3.1% rise in profit from UGX93.2 billion to UGX96 billion- earning Standard Chartered a slot as the country's 3rd most profitable bank, from the 4th position in 2017.
He arrived at a time when Standard Chartered was bleeding due to NPLS (UGX114 billion in 2015 and UGX112 billion in 2016. This, he reduced to UGX78.6 billion in 2017 and 22.2 billion in 2018.
Mathias Katamba, dfcu Bank
Gross Salary, UGX1,245,913,800 p.a.
Nationality: Ugandan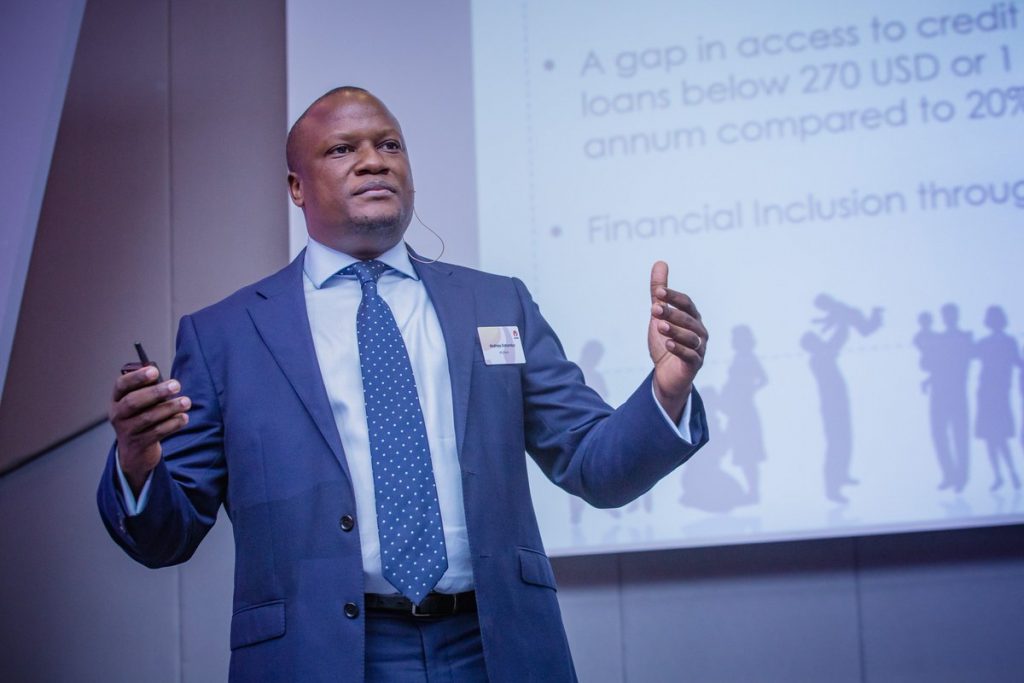 Mathias Katamba was poached from Housing Finance Bank (HFB) to replace Juma Kisaame who left the bank this January amidst several controversies.
Katamba's flourishing 18-year banking career, spans various roles at Orient Bank, Post Bank, Barclays Bank, Pride Micro Finance , Finance Trust Bank and Housing Finance Bank where he grew the bank's assets by 23% from Shs597bn in 2014 when he joined to Shs733bn in 2017 by the time he left.
He holds an MSc (Financial Management) degree from the University of East London with additional qualifications from Harvard University's John F. Kennedy School of Government and the University of Pennyslavia's The Wharton School.
His biggest job at dfcu will be to restore the bank's image as well as consolidate the gains from acquiring Crane Bank and give shareholders a befitting return. He will also need to steer the bank through the several multibillion court suits emanating from the Crane Bank acquisition.
Perhaps, biggest on the agenda is to jerk up dfcu's share price that has between July 2018 and March 2019 lost 28.8% but has since held steady at UGX670 billion.
Varghese Thambi, DTB Uganda
Gross Salary: 1,084,407,660 p.a.
Nationality: Indian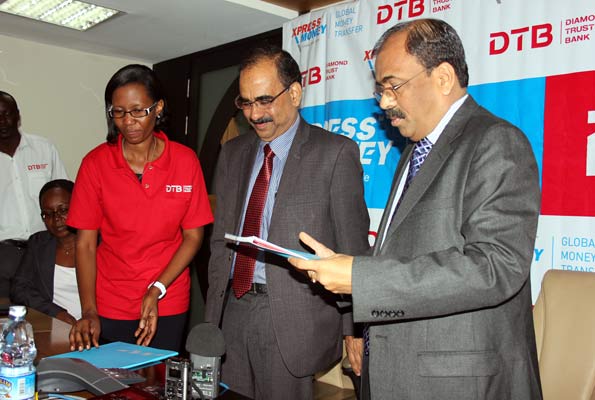 He graduated at the St Thomas College, Thrissur in Kerala State, India with a Bachelor's Degree in physics in 1975. He was a branch Manager at India's Dhanlaxmi Bank for 18 years, before joining IndusInd Bank in India as Senior Vice President for 12 years (between April 1995- July 2007).
He joined DTB Uganda as Chief Executive Officer in July 2007.
He is a member of the Certified Associate of Indian Institute of Bankers (CAIIB) and holds a Post Graduate Law Diploma in Cyber Laws
He has kept DTB Steadily in the top 10 Ugandan banks.
Today DTB Uganda is the 7th largest bank by assets (UGX1.6 trillion), by customer deposits (UGX1.14 trillion) and by profits (UGX18.2 billion).
It the 8th biggest lender with UGX534.2 billion lent out in 2018.
Fabian Kasi, Centenary Bank
Gross Salary: UGX1,068,458,124 p.a
Nationality: Ugandan
Fabian has been a banker almost all of his working life.
He started as a Banking Officer at Bank of Uganda in 1992. After eight years, he briefly worked as a Director of Finance & Administration at Finca Uganda, a global microfinance organisation, before heading out to Rwanda's Banque Commerciale du Rwanda (BCR) as CFO.
After just 9 months in Rwanda, he was appointed the Managing Director for Finca a job he held for 8 years and 3 months.
He was appointed Centenary Bank Managing Director in August 2010.
He holds a Bachelor's degree in Commerce and Accounting from Makerere University, as well as an MBA from the University of New Castle in the UK.
During his 8 years at the Bank, he has made Centenary Bank, Uganda's fastest growing bank- growing assets by more than 5 times from UGX582.7 billion in 2010 to UGX3.2 trillion in 2018.
Customer deposits have grown by 5 times from UGX443.4 billion to UGX2.3 trillion and lending by four times from UGX343 billlin to UGX1.5 trillion in the same period.
Aa result, the bank's profitability under his stewardship has leaped by 438% from a mere UGX20 billion to UGX107.6 billion.
Samuel Kirubi, Equity Bank
Gross Salary: UGX874,800,000 p.a.
Nationality: Kenyan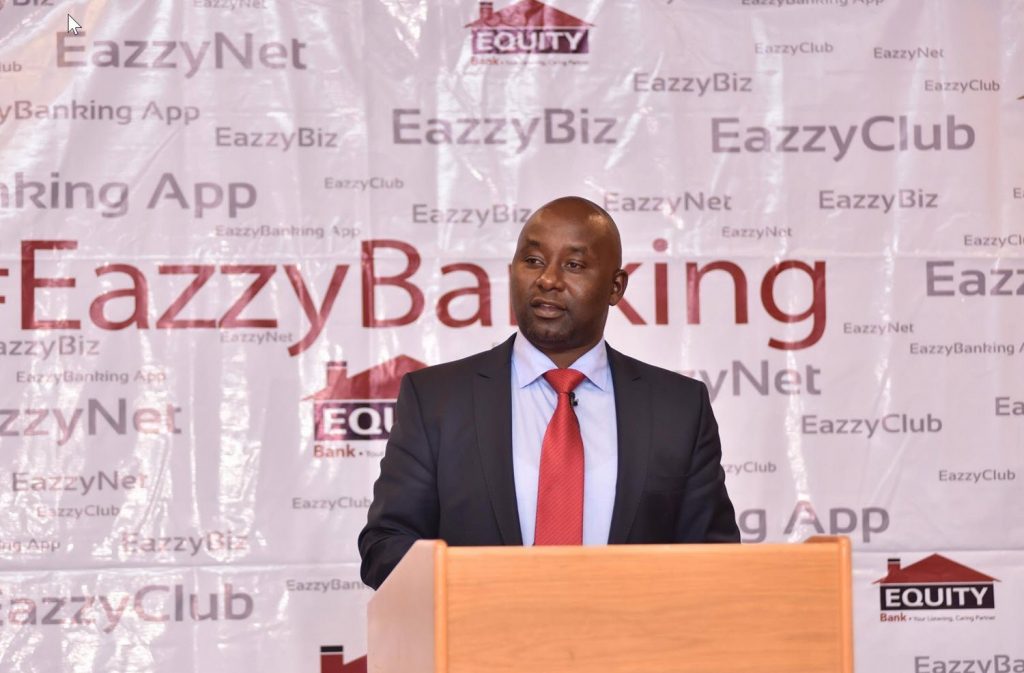 Ashwini Kumar, Bank of Baroda
Gross Salary: UGX173,167,956 p.a.
Nationality: Indian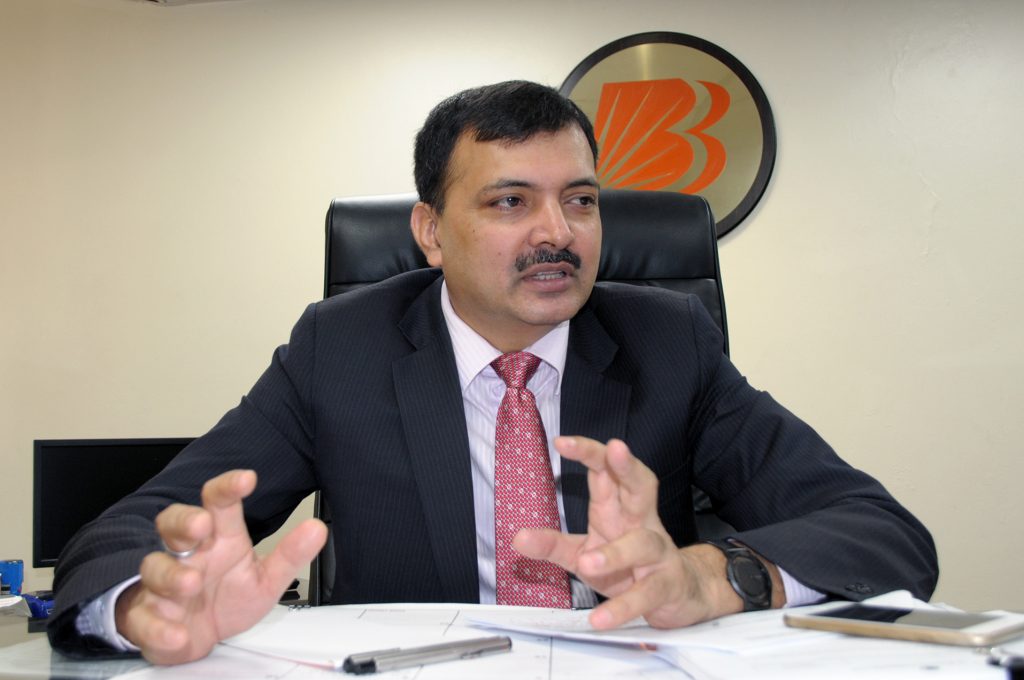 Little is known about Ashwini Kumar before he ascended to the helm of Bank of Baroda on 12th April 2017, following the exit of Birbal Singh Dhaka, the bank's boss, since December 2013.
In the two years, he has been at Baroda he has grown the bank's assets by 11.8% from UGX1.53 trillion in 2017 to UGX1.71 trillion in 2018.
Shareholders of Bank of Baroda (USE: BOBU) will smile all the way to the bank following a 48.7% reported increase in net profit. According to results published last weekend, the lender's profit grew from UGX49.4bn to UGX73.48bn- thanks to a 12.6% rise in income coupled with 6% drop in total costs.
Total income rose from UGX174bn in 2017 to UGX196bn while total expenditure declined from UGX109.9bn to UGX103.3 bn.
The bank's assets are backed by a 22.8% rise in lending- from UGX616.6bn to UGX757.2bn leading to a 12.6% growth in income, from UGX174 billion in 2017 to UGX196 billion in 2018.
A rise in income, coupled with a 6% decline in costs- from UGX 109.9 billion to UGX103.3 billion, led to a 48.7% growth in net profit; UGX49.4bn in 2017 to UGX73.48bn in 2018.
The year before Kumar joined, total assets increased by 4.02% while net profit increased by a mere 0.27%.
Kumar's shareholders will be smiling all the way to the bank following a proposed 33.3% increase in dividends from UGX7.5 per share to UGX10. The bank has set aside UGX25bn (34% of the profit) for dividend pay-outs.
At a monthly salary of, UGX14,430,663, Kumar is the lowest paid CEO in Uganda, even though his bank is among the top 8 banks in Uganda.