Trillionaire's Club: Inside 8 Uganda's top banks running UGX22 trillion assets
The Pareto principle (also known as the 80/20 rule, the law of the vital few), according to Wikipedia, states that, for many events, roughly 80% of the effects come from 20% of the causes. It has since become an axiom of business management that "80% of sales come from 20% of clients". RELATED: https://www.ceo.co.ug/2018-ugandas-19-banks-rake-in-ugx790bn-profit-5-banks-still-loss-making/ Mathematically, […]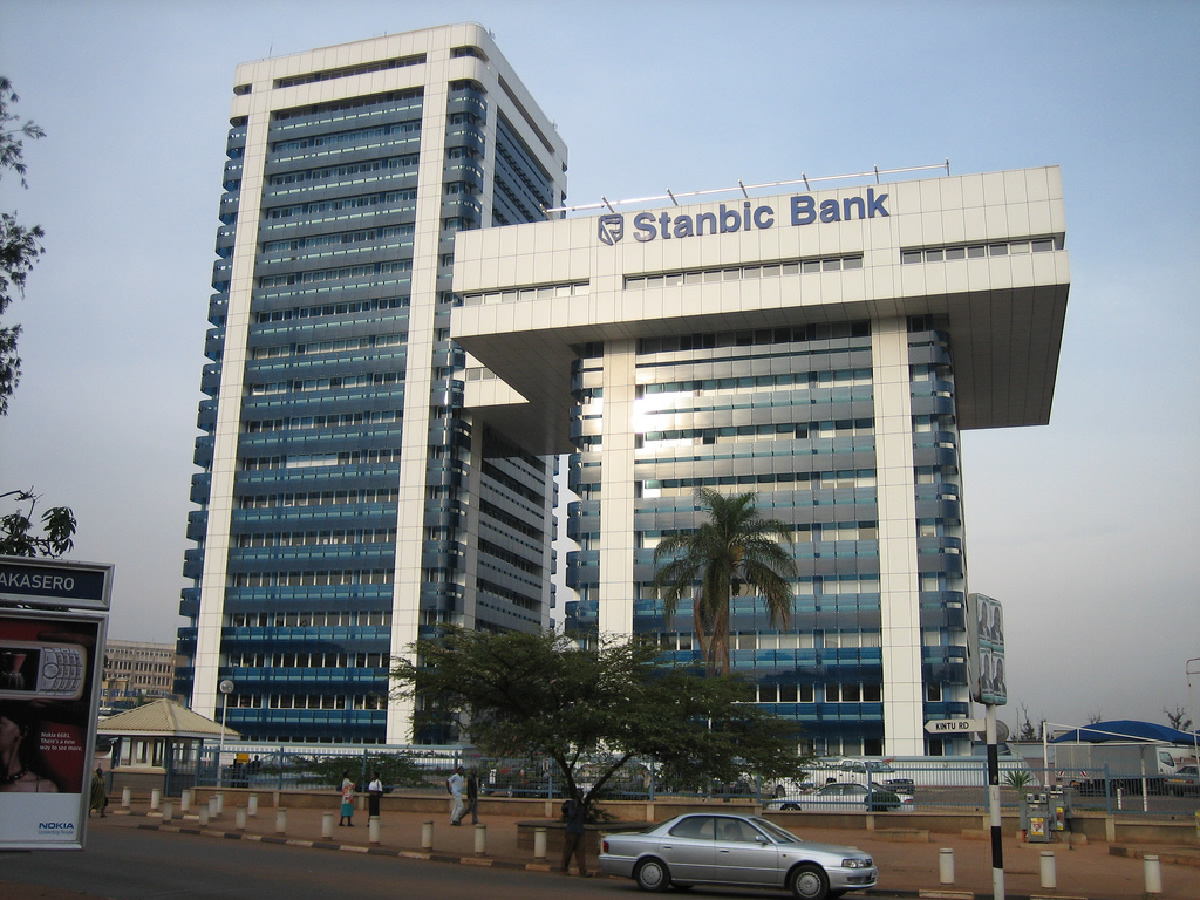 The Pareto principle (also known as the 80/20 rule, the law of the vital few), according to Wikipedia, states that, for many events, roughly 80% of the effects come from 20% of the causes. It has since become an axiom of business management that "80% of sales come from 20% of clients". RELATED: https://www.ceo.co.ug/2018-ugandas-19-banks-rake-in-ugx790bn-profit-5-banks-still-loss-making/ Mathematically, […]
Uganda's insurance industry underwrote UGX856bn in 2018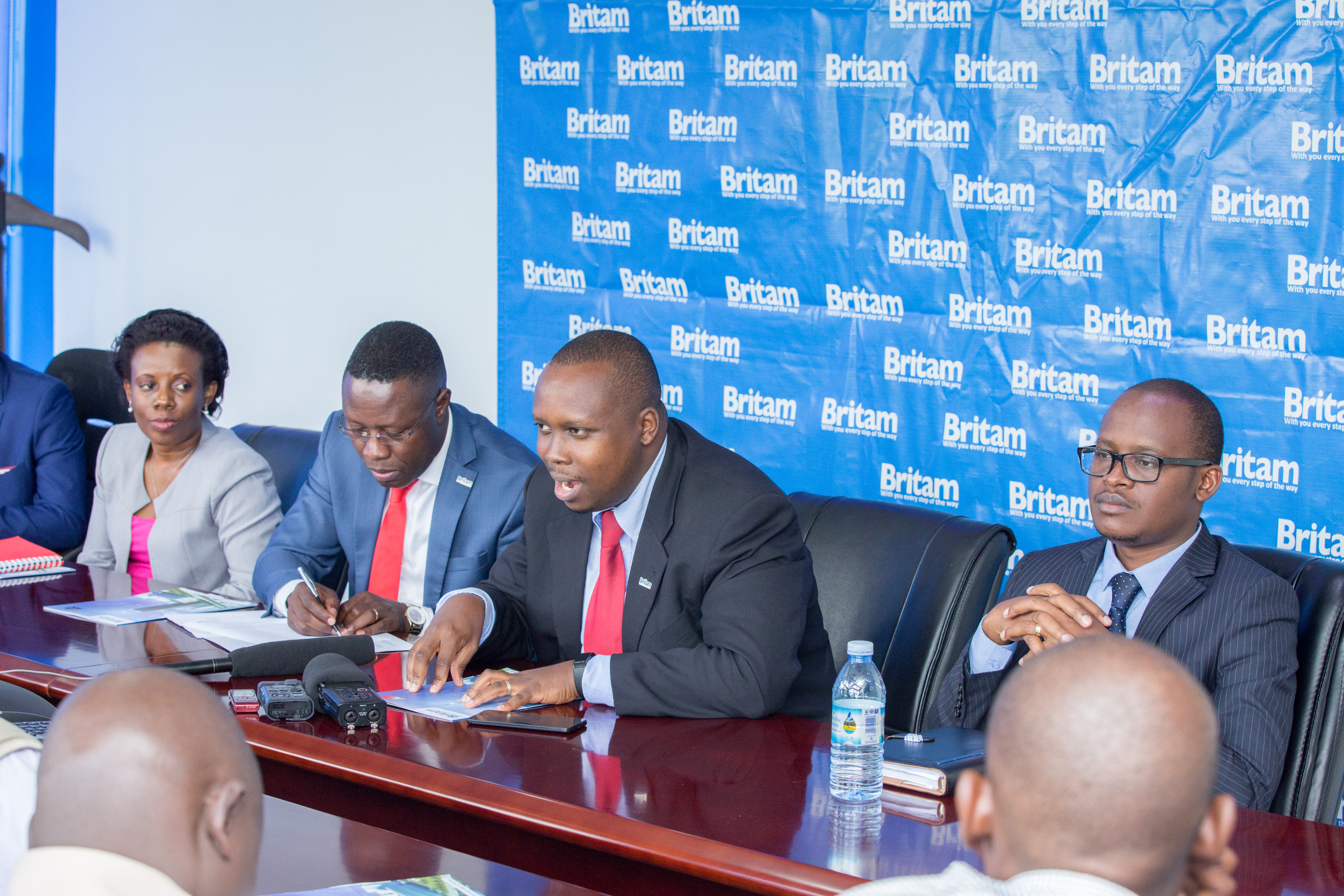 The insurance industry in Uganda underwrote UGX856 billion (USD227.8 million) in 2018- that is UGX73.60 billion (USD19.6 million) more than the Shs782.4 billion (208.2 million) underwritten in 2017.
This is a 17.5% growth rate, compared to a 14.75% growth rate registered in 2017.
According to a release by the Insurance Regulatory Authority (IRA), the industry watchdog's Chief Executive Alhaj Kaddunabbi Ibrahim Lubega non-life insurance business income grew from Shs507.2bn in 2017 to Shs570bn in 2018, life insurance business grew from Shs168bn in 2017 to Shs216.9billion in 2018.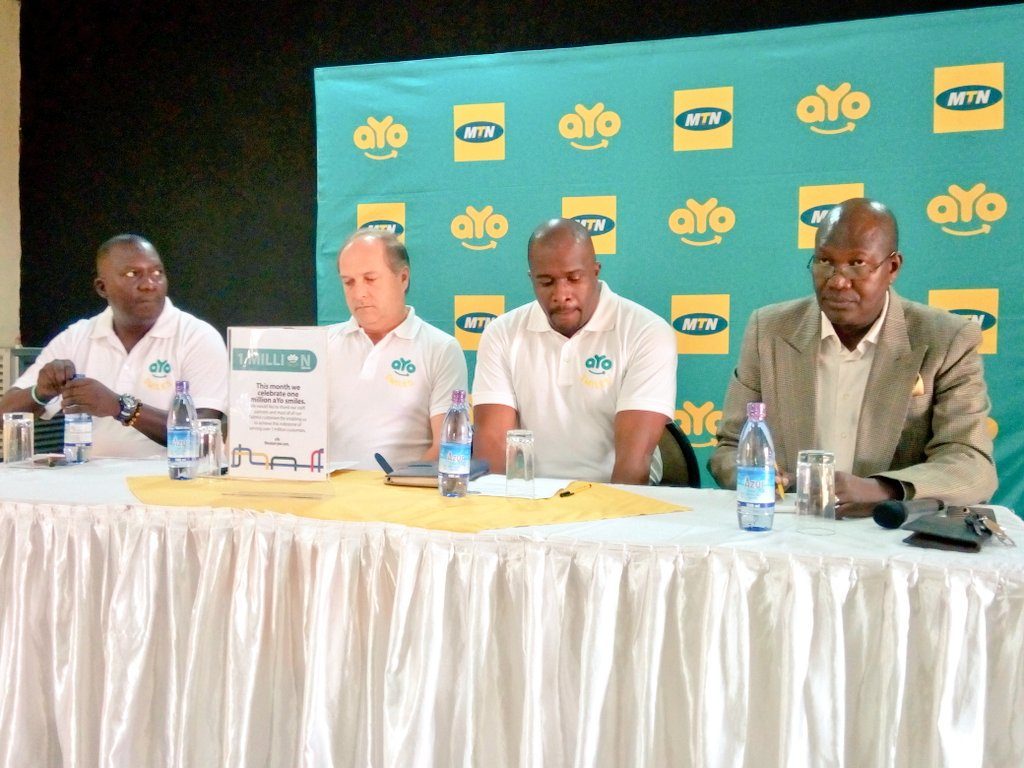 Health Membership Organisations (HMO's) grew from Shs52.7bn in 2017 to Shs69.1bn in 2018 and the licensed dedicated micro insurance organization underwrote Shs24.31million.
Non-life insurance accounted for 66.6% of industry premiums while life and HMOs account for 25.3% and 8.1% respectively.
Innovation-led growth
Kaddunabbi attributed the improved performance to the enhanced distribution channels like Bancassurance which generated Shs26bn and the use of mobile technologies generating Shs5bn.
The IRA has to-date licensed 17 commercial banks as Bancassurance Agents and a number of Insurance Companies have adopted the use of new technological platforms to provide insurance services.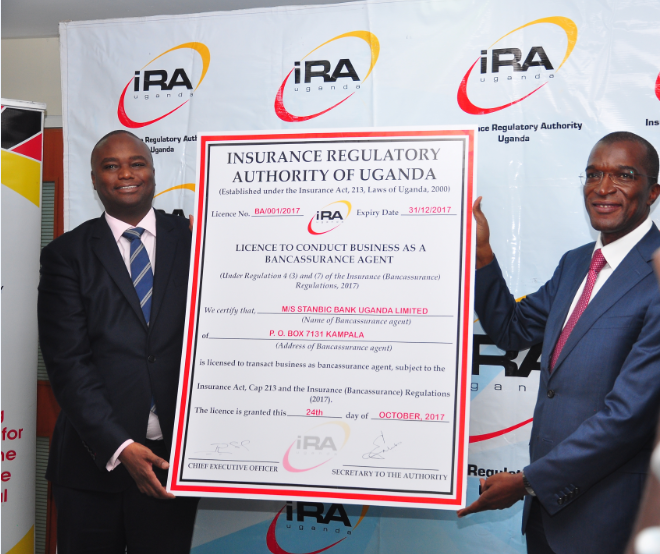 "This growth has also been attributed to the increased Agriculture insurance uptake with Central Region accounting for 39%, Western Region 38 %, Eastern Region 12% and Northern Region accounting for 11%", said Kaddunabbi advising farmers to take up Agricultural insurance to protect themselves against agriculture related risks such a drought, excess rains etc.
Government introduced the Agriculture Insurance subsidy to make Agriculture Insurance affordable to farmers and increase access to credit by protecting agriculture loans disbursed by financial institutions from the effects of specified risks in agriculture.
Insurance industry ready for oil & gas
Meanwhile the Insurance Consortium for Oil and Gas (ICOG), a co-insurance group currently made up of 14 locally licensed insurance companies have raised over $200m (sh745b) aggregated insurance capacity in readiness for Uganda's oil and gas industry.
The 14 companies are; APA Insurance, BRITAM, CIC General, Excel Insurance, Goldstar Insurance, Jubilee General Insurance, NIC General Insurance, NOVA Insurance, PAX Insurance, MUA Insurance, SANLAM, Statewide Insurance, TransAfrica Assurance and UAP Old Mutual General.
Get your credit worthiness report on your phone with Metropol's Crystobol Solution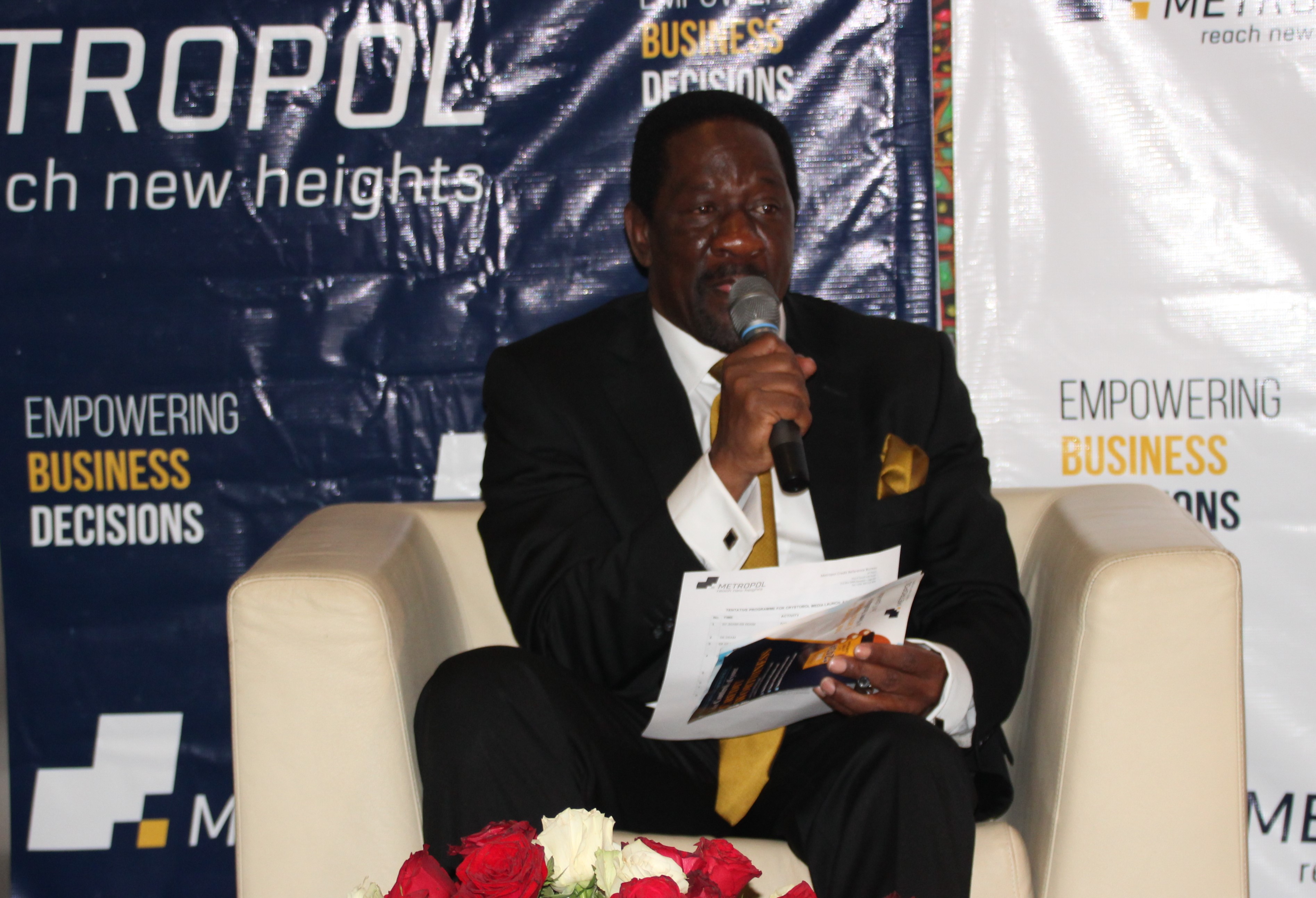 Metropol Credit Reference Bureau (MCRB) on Wednesday May 8th, 2019 launched its new product delivery platform code-named Metropol Crystobol.
A first of its kind in Uganda, Metropol Crystobol gives borrowers direct access and control of their credit information and other bureau products via mobile phones.
The service is available upon an easy mobile phone-based registration. To register, customers dial *243# on their mobile phones, for all networks, then key in their Financial Card number and follow the message prompts to complete registration.
According to Samuel Umukoko, the CEO of Metropol Credit Reference Bureau, registered members will then have easy access to any of the bureau's four main products that include: Credit Reports, Listing Status, Metro-Score And Who Has Listed Me.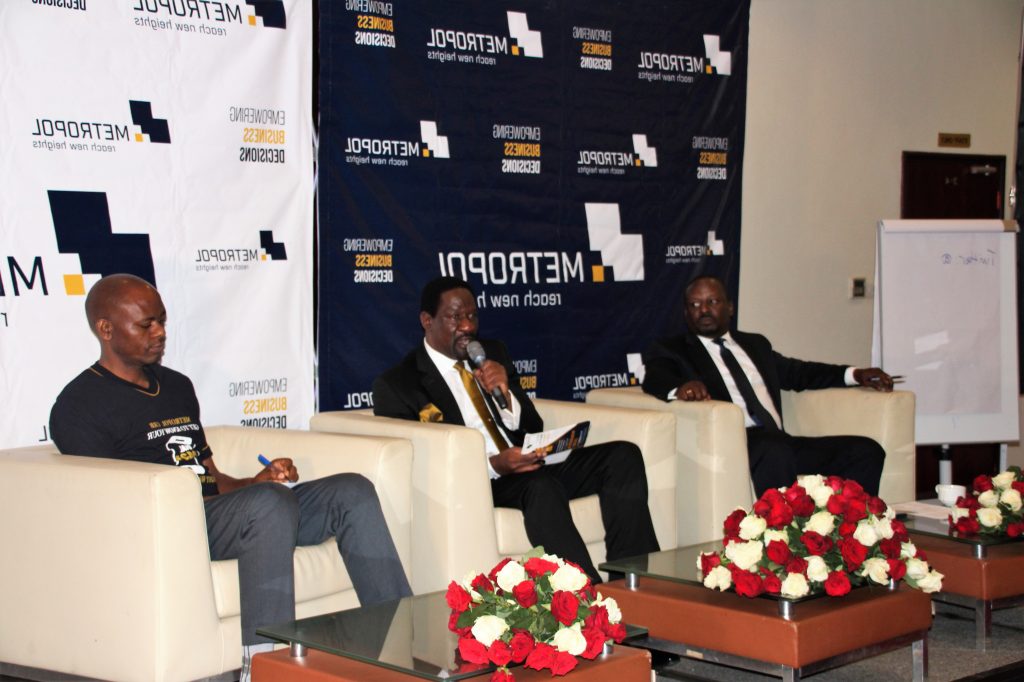 A Credit Report is a detailed account of one's lifetime borrowing with all current credit providers and their performance in terms of repayment. The report is used by all lenders to determine loan approvals.
Upon registration, all customers will be entitled to a free annual credit report.
Clients will also be able to know their listing status as reported by their various lenders. Green means one has no credit history; black means one has a negative (default) credit history and lastly, Gold means one has a positive credit history.
Under the "Who Has Listed Me" service clients will be able to know the list of all the lenders who have contributed information about a client to Metropol Credit Reference Bureau.
Metro-Score
The Metro-Score® according to Mr Umukoko, "measures one's credit worthiness and the likelihood that they will meet their financial obligations."
"The Metro Score has become the industry standard that all lenders use to assess borrower credit worthiness and is also used by lenders to determine appropriate interest rates to charge for various types of credit facilities. The Metro-Score ranges between 200 – 900, with 450 being the middle mark. Customers that score below 450 have marginal to poor credit quality while those that score above 450 have good to excellent credit quality," explained Umukoko.
Empowering borrowers
Umukoko said that the Metropol Crystobol will empower borrowers to "take control of their credit worthiness by allowing them easy access to affordable credit, negotiate favourable credit terms with lenders and above all, enjoy the freedom to choose their preferred lender."
"This will significantly impact on the lender-borrower relations in the Ugandan market, where we shall see borrowers obtaining increased bargaining power by taking advantage of their positive credit profiles," he said, in a statement.
Metropol Credit Reference Bureau is a subsidiary of Metropol Corporation Limited, a data driven entrepreneurial company based in Nairobi, Kenya and which has been in existence for the past 23 years.
Metropol CRB was licensed by Bank of Uganda in 2015 and has been in operation since then. It receives credit data on a monthly basis from all the Bank of Uganda licensed financial Institutions and processes this data into credit reports and other value added solutions necessary for making sound credit decisions.
The high cost of money still remains a major stumbling block to businesses and individuals alike.
Although the central Bank has over the last 24 months cut down the Central Bank Rate (CBR) by 41.18% from 17% in January 2016 to 10% at the end of December 2018, interest rates have not fallen by the same rates- only declining by 17% from an average 24.29% to 20.1% in the same period.
One the contributory factors to high interest rates is poor credit worthiness.
Consumer credit worthiness ignorance also makes it less likely for consumers to plan, budget and improve their credit scores.
Other than improving negotiating powers with lenders, having easy access to credit worthiness reports, especially via mobile phone will help consumers improve their credit ratings.
2018: Uganda's 19 banks rake in UGX790bn profit; 5 banks still loss making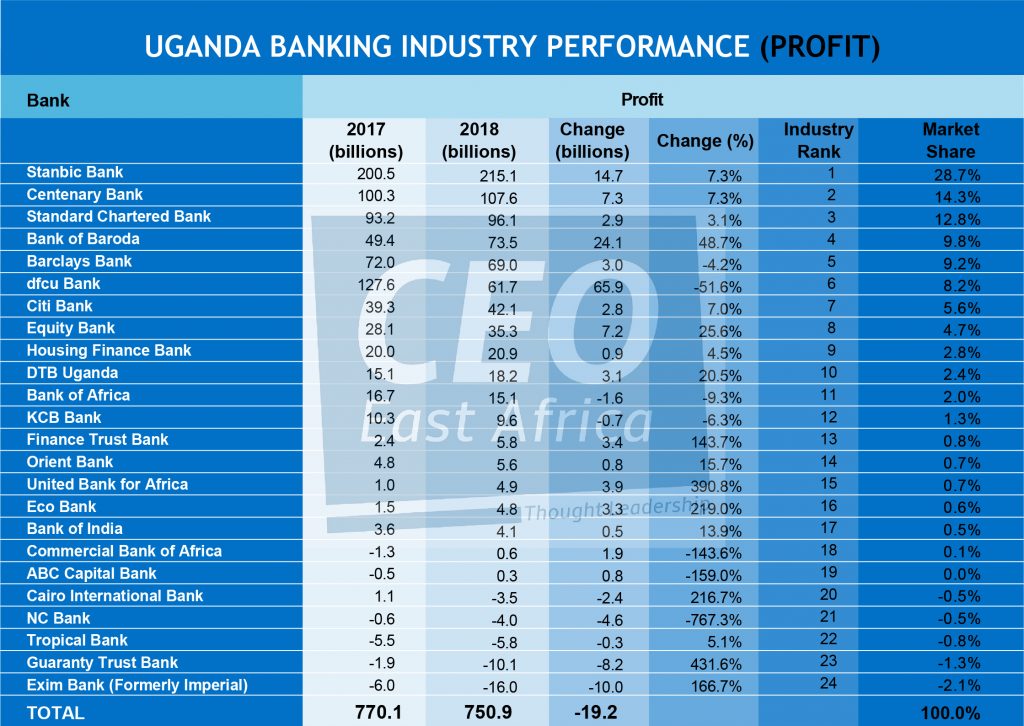 Nineteen (19) of Uganda's 24 banks in 2018 earned a combined UGX790.3 billion (USD210.3 million) in profit, just about a 1% rise in the UGX786.4 billion made by 18 of the profitable banks in 2017.
Five banks in 2018 remained loss making, down from six in 2017. The loss making banks made a combined UGX39.4 billion in losses, nearly 3 times the UGX15.1 billion, the loss registered in 2017 as Guaranty Trust Bank and Exim Bank (formerly Imperial Bank) took in deeper losses.
Exim Bank's losses deepened from UGX6 billion in 2017 to UGX16 billion in 2018, while Guaranty Trust Bank saw its loss position widen from UGX1.9 billion in 2017 to UGX10.1 billion in 2018.
The other loss making banks are Cairo International Bank, NC Bank and Tropical Bank.
Commercial Bank of Africa and ABC Capital which were in 2017 loss making turned profitable while NC Bank that was profitable in 2017, slid back into loss making.
Central bank reigns in interest rates; curbs excess profits
It is believed the slowdown in profitability is associated with the central bank's sustained pressure on interest rates that saw the Central Bank Rate (CBR) fall by 41.18% over the last 24 months.
In January 2016 the CBR was at 17% but ended December 2018 at 10%.
CBR is the rate of interest which a central bank charges on its loans and advances to commercial banks. Although it is not the only determinant of interest rates, it is a major driver of market rates.
Also the central bank cut down on rates for its 91 Days, 182 Days and 364 Days Treasury bill from 18.22%, 19.79% and 19.74% respectively at the beginning of January 2016, closing December 2018 at 10.12%, 11.02% and 11.51%.
Subsequently average lending rates for UGX denominated loans followed suit, falling from an average 24.29% at the beginning of January 2016 to 20.28% in December 2017, and further closing December 2018 at 20.1%- altogether a 17% decline.
USD based lending rates also fell from 9.43% at the beginning of 2016, to 7.57% at the end of 2017, closing 2018 slightly higher, at 7.83%.
Although there was a general fall in the cost of deposits from an average 3.48% in 2016 to 2.79% in 2017 and finally 2.26% in 2018, overall interest margins for the banking industry came under pressure, declining from 12.81% in 2016, to 11.57% in 2017 and 11.1% in 2018, according to Bank of Uganda reports.
Net interest margins is a measure of the difference between the interest income generated by banks or other financial institutions and the amount of interest paid out to their lenders and or depositors, relative to the amount of their assets.
Lower interest margins hurt profitability and vice versa.
As a result of lower margins, industry incomes grew by a humble 3.3%; from UGX3.6 trillion in 2017 to UGX3.7 trillion in 2018. Dfcu Bank was the largest hit, experiencing a 21% decline in income; UGX410.6 billion in 2018 versus UGX520 billion in 2017.
Healthy sector fundamentals
Although profitability stagnated, the industry saw a 5.7% rise in assets from UGX26.6 trillion in 2017 to UGX28.2 trillion- adding a further UGX1.5 trillion in fresh assets.
This was largely driven by a 12% growth in lending- from UGX11.4 trillion to UGX12.7. Matter of fact 89.4% of the new assets (UGX1.4 trillion) was loans and advances)
The lending itself, other than the Central Bank's expansionist monetary policy, was backed by an 8% rise in customer deposits- which grew from UGX18.2 trillion to UGX19 trillion.