When it comes to migration, integration and rebranding, Barclays Bank has had a nasty experience in Uganda before. The 2009/10 integration of newly acquired Nile Bank into Barclays was such a pandemonium that at some point it sparked false fears that the bank was closing- but all that is in the past.
Barclays Bank has since stabilized today. It is the 5th largest bank by assets, lending, customer deposits and profitability, with approximately 10% market share on all those parameters. It, in 2018 registered UGX2.8 trillion in assets, UGX1.2 trillion in lending, UGX1.8 trillion in deposits and UGX69 billion in profits.
This time, with Barclays Bank metamorphosing into Absa, the powers that be know better than repeating the mistakes of the past and they couldn't have tapped on a better person than Nazim Mahmood to head the Ugandan execution.
Mr. Nazim Mahmood was in June 2019 appointed as Managing Director/Chief Executive Officer replacing Mr. Rakesh Jha who had served Barclays for four and half years, leaving the bank in a solid position.
During Jha's time (2018 to mid-2019), Barclays, saw a Compound Annual Growth Rate (CAGR) of 13.3% in assets- on the back of a 63% growth in deposits and 98% growth in lending as at end of 2018.
Profitability grew by 67.4% as at end of 2018.
Not only does Nazim, come in with a wealth of retail, SME and corporate banking experience, spanning nearly two decades in between 3 global banking giants (Citibank, Standard Chartered and Barclays) in Asia and Africa, but he also possesses prior Ugandan experience, having worked as Director Retail & Business Banking (Commercial & SME) at Barclays Uganda, between August 2013 and August 2017. It is from here that he rose to Barclays Africa, Headquarters in Johannesburg as the Director Core Banking Transformation in charge of Greater Africa.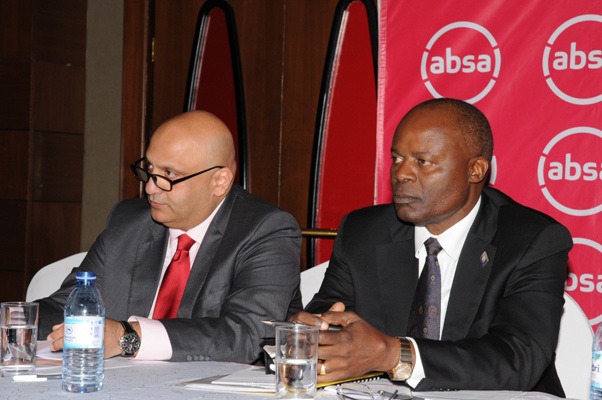 It is perhaps his most immediate job as Director Core Banking Transformation, which made him more suitable for the Barclays Bank Uganda top job, whose key KPI is the delicate transition from Barclays Uganda to Absa Uganda, a process that the bank says will be completed by mid-2020.
Core banking is at the heart of modern banking especially in today's world where banks are racing to provide seamless banking across multiple branches and branchless channels- both in-country and across the world and as such the migration from Barclays to Absa would first of all have to be seamless in-country but more importantly allow Barclays customers to continue transacting globally in the new Absa environment.
As Director Core Banking Transformation he was closely involved in the successful migration of banking platform of six African Barclays/Absa subsidiaries- Botswana, Ghana, Mauritius, Tanzania, Seychelles and Zambia – from Barclays Plc's data centre in the United Kingdom to Absa's data centre in South Africa. This migration, which took place during 12th to 14th April, entailed moving customer transaction-processing capability and data from IT systems owned and housed by Barclays to systems owned by Absa in South Africa- a delicate process that Absa announced had been successful on 16th April 2019.
Between 18th – 19th May 2019 Nazim was also involved in the successful migration of digital channels and their respective account origination applications used by ten African subsidiaries — Tanzania, Ghana, Botswana, Zambia, Mauritius, Seychelles, Uganda, Kenya, Mozambique and National Bank of Commerce in Tanzania (NBC) (majority owned by Absa) — from the Barclays PLC data center in the United Kingdom to Absa's data centre in South Africa.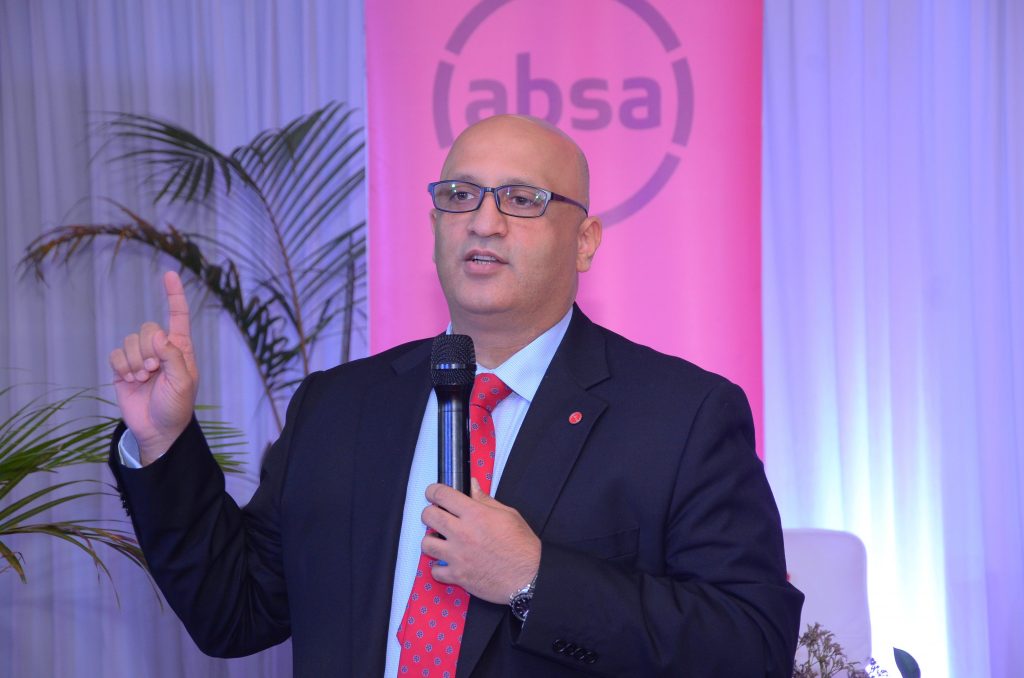 With the heart and nerve centre of the transition done, Absa on 07th June 2019 announced that the programme to separate from Barclays PLC was 69% complete, with 184 of the 266 projects having been successfully delivered, two years into the three-year programme.
So the decision to bring Nazim to Uganda, to head Barclays' full integration into Absa was just in time, as Absa now moves into the phase of actual name change and subsequently the blue to red transition.
Part of the Absa Group's separation agreement with Barclays PLC was to remove the Barclays brand from all assets by mid-2020 at the latest.
Nigeria was on July 3, the first market out of South Africa to fully change over to Absa.
About Nazim Mahmood
He started his banking career as the Credit Policy Head at Citibank, Karachi Pakistan (2002 – 2005) from where he became the Head of Risk Management, SME & Secured at Standard Chartered Bank in Dubai, UAE.
He then joined Barclays, as the Head of Branch Banking & Investments in Cairo, Egypt (August 2007 – September 2008) and went on to become the Head of Retail Business Development – Emerging Markets within the same bank. Between February 2009 and September 2011, he rose to become the Regional Head of Credit Operations at Barclays, Egypt.
From August 2010 to July 2013, he rejoined Standard Chartered Bank as the General Manager, Priority & International Banking in Karachi, Pakistan and in August 2013, he made a comeback to Barclays Africa, this time as the Director Retail & Business Banking (Commercial & SME) at Barclays Uganda.
In September 2017, he left for Barclays Africa, in Johannesburg to work as Director Core Banking Transformation, Greater Africa, his most immediate position before being appointed Managing Director / Chief Executive for Barclays Bank Uganda. The seasoned banker holds an MBA (Finance) from the Bentley University's Graduate School of Business as well as a bachelor's degree in business administration from the University of Massachusetts, Amherst in the United States of America.