The Capital Markets Authority (CMA) has appointed former Vision Group's Senior Business Reporter, Samuel Sanya as its Communications and Public Education Officer (CPEO). Mr. Sanya started work on December 1st 2020, replacing Charles Nsamba who has moved to ATC Uganda as the telecom infrastructure company's Public Affairs Manager.
CMA is a statutory body, established in 1996 by the Capital Markets Authority Act (Cap 84) as amended, to promote, develop and regulate the capital markets industry. CMA is governed by a Board of Directors appointed by the Minister of Finance, Planning and Economic Development.
CMA is also governed by the Capital Markets Act 2011 and its amendment in 2016, the Securities Central Depositories Act, 2009 and the Collective Investment Schemes Act, 2003 as it strives to create, maintain and regulate a market in which securities can be issued and traded in an orderly, fair and efficient manner.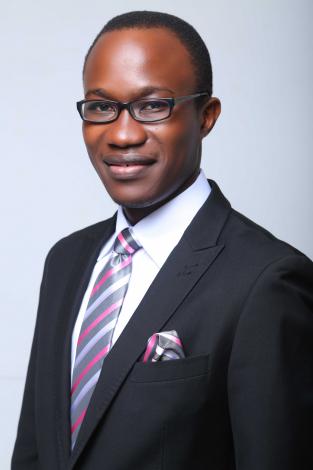 In his position, Mr. Sanya will develop and implement investor education plans and initiatives as well as support the implementation of communication and public relations activities of the CMA with an aim of improving investor confidence in the market, increasing investor participation and enhancing investor protection.
Mr. Sanya joins the CMA following distinguished and award-winning career as a business, economics and investigative writer at Uganda's leading daily – The New Vision. His awards and accomplishments include the 2019 and 2018 Uganda Bankers Association Excellence Award.
He was Africa's first at the Stigler Center Journalists in Residence program fellow at the University of Chicago Booth School of Business in 2019 and Runner-up at the Pan African Re/Insurance Journalism Awards in 2019.
He was Uganda's first Citi Journalistic Excellence awardee and fellow at the Columbia University Graduate School of Journalism in 2018. In 2016 he was a fellow at the Barclays Data Journalism Masterclass at the Rhodes University School of Journalism and Media studies.
In 2014 he was joint first runner-up, in the business, economics and finance category of the annual African Center for Media Excellence Journalism Awards. He was the Kikonyogo Capital Markets Financial Journalist of the year in 2013 and 2014. He is President of the Africa Media Union, a pan African association of anti-trust reporters in the Common Market for Eastern and Southern Africa.
He holds a first-class Bachelor's degree in Business Administration (Accounting and Finance) and a Master's in Business Administration (MBA) – Marketing degree from the Uganda Christian University.