Stanbic's Patrick Mweheire delivers 39.5% growth in H1, 2019 profits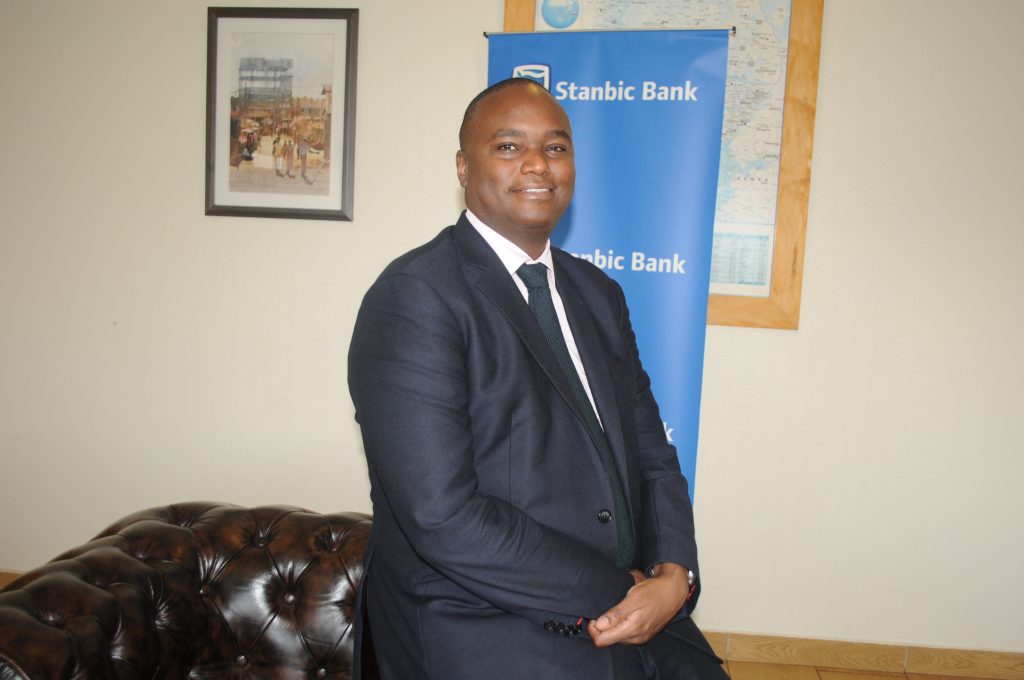 Stanbic Bank, Uganda's largest bank by assets, lending, deposits and profits, today released their H1 2019 results, signaling what should turn out to be yet another strong year.
In results announced today, the bank which has gone aggressively digital, executing 85% of their transactional volumes through their branchless platforms- including 20% of this on agent banking alone, picked up UGX550 billion in new deposits and lent out more UGX400 billion than it did in H1 2018, announced that net profit had grown 39.5% from UGX 96.1 billion in June 2018 to UGX 134.1 billion at the end of June 2019- net H1 2018 profits only grew by 1%.
The bank added a fresh UGX1 trillion on their asset book- reaching a historical UGX 6.1 trillion in assets!
In this interview adopted from their results announcement, Patrick Mweheire, the bank's Chief Executive Officer, talks about the bank's results against the backdrop of a rebounding economy, the bank's investment in technology and SMEs, all of which he says, point to an even greater full 2019.
What's Your Current Assessment of the Ugandan Economy?
The economy remains relatively strong with robust growth across many sectors. GDP growth was a positive 6.0% in fiscal 2018 which confirms that we have really turned the corner with even more positive momentum poised for 2019. Private sector credit growth has also bounced back – averaging 14% in the first half of 2019.
We are seeing a rebound in the key manufacturing, construction and agriculture sectors. Personal borrowing and trade also continue to grow; which is a very positive development for the country. Inflation remains below the 5% area so we expect the Central Bank to maintain their monetary stance and not pass an increase in the Central Bank Rate ("CBR") in 2019.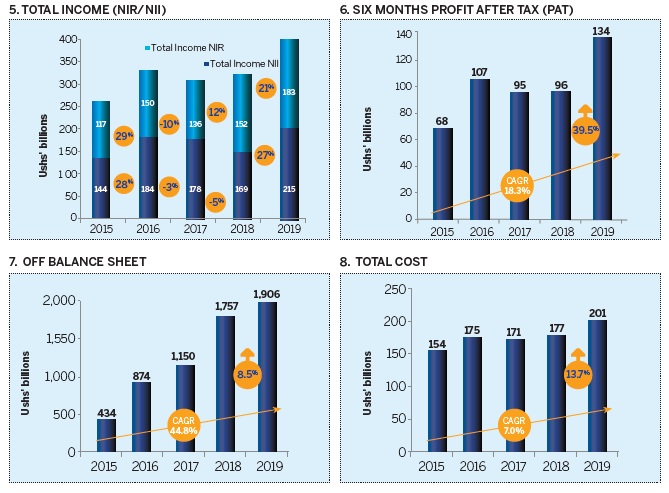 This will ultimately keep interest rates or prime lending rates where they are. Notwithstanding this positive local environment, we have to be cognizant of the global headwinds such as Brexit or the China-US Trade wars and how they will ultimately crystallise back into the East African region.
How would you describe your half-year performance and what were the key drivers contributing to your performance?
We've had a remarkable performance over the past six months underpinned by our customer centric approach and the strength of our diversified businesses. Our Profits after Tax grew almost 40% year-on-year from UGX 96.1 billion in June 2018 to UGX 134.1 billion at the end of June 2019; Customer deposits grew approximately 10% to exceed UGX 4.1 trillion up from UGX 3.75 trillion in June 2018.
We continued to extend the most new credit in the sector – approximately UGX 400 billion in new credit – which grew our loan portfolio by 21.6% to UGX 2.7 trillion from UGX 2.3 trillion in June 2018. The growth has been largely due to improved economic activity as credit growth across all customer segments improved. We remain a key enabler in major sectors such as agriculture, manufacturing, construction and trade sectors especially supporting the SME sector.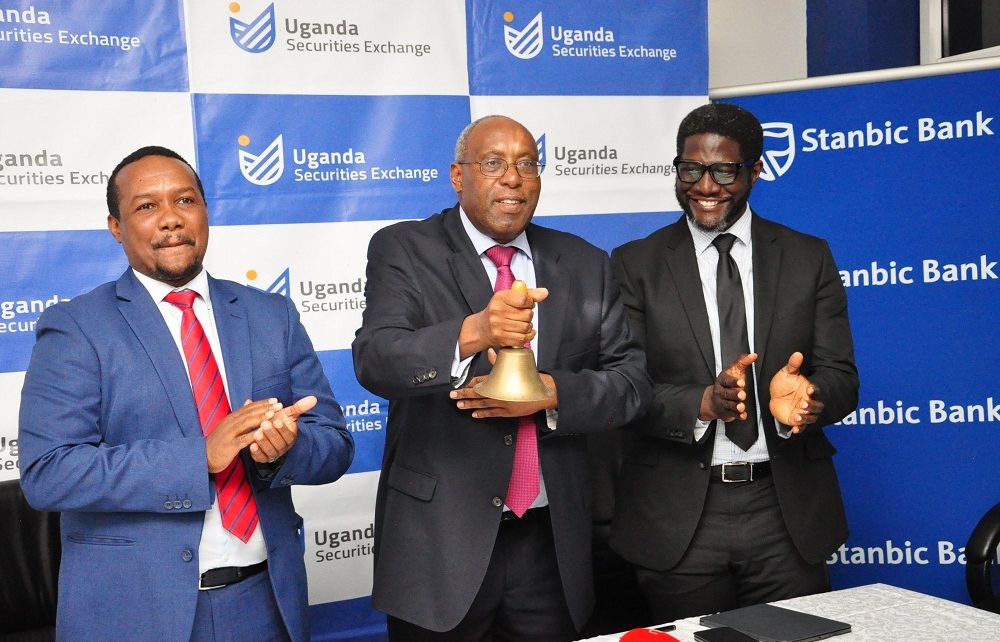 The bank's total assets also grew 18% and crossed UGX 6.1 trillion from UGX 5.1 trillion putting us in a much stronger position to support larger development projects and better facilitate economic growth in the country. This strong asset growth was accentuated by strong customer deposit growth with excess liquidity being appropriately deployed across the different asset classes, mainly customer loans, government securities and interbank lending.
The bank has been aggressively pursuing a digital strategy- what have been the dividends to date- especially over the past 6 months?
I am quite pleased on the progress so far. Branch transactions now account for less than 15% of our total transactional volumes which means we are executing 85% of our transactions on our digital channels which includes Agency banking.
This is significant for two key reasons – it enhances the customer experience by providing a 24/7 digital platform for customers to execute their day-to-day banking wherever and whenever they want. It also reduces the cost of doing business and enhances efficiency as it is of no value queuing in branches to execute low value transactions such as paying utilities or school fees.
We also successfully launched our online account opening platform which allows new customers to open personal accounts digitally. It offers a convenient and seamless on-boarding that demonstrates our commitment to digitization and innovation. This allows customers to literally on-board themselves as bank customers on the go – any time and anywhere across the country.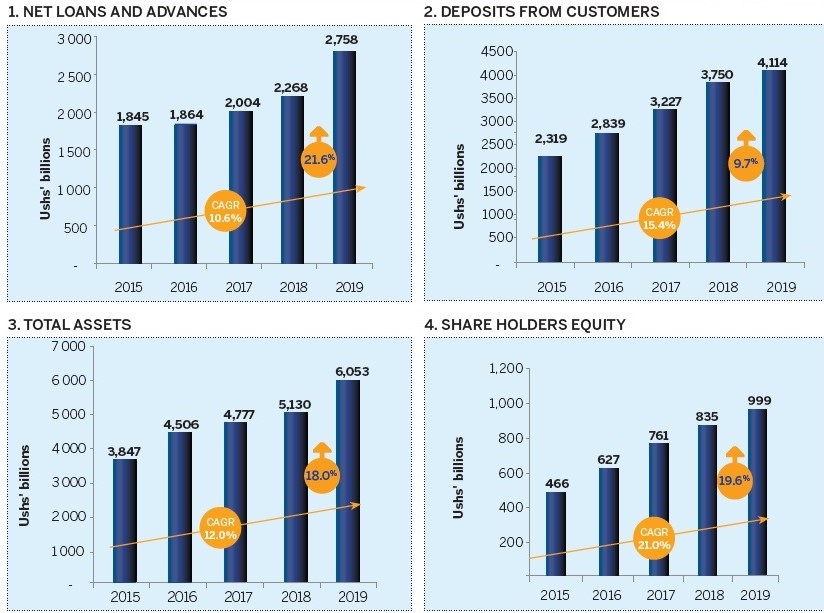 It's worthwhile touching on Agent Banking as well. With 1,000 active agents across the country, it has greatly increased our customer touch points and provided choice to our customers in executing their day to day financial transactions. This new channel (less than a year old) now represents 20% of all our transactional volumes today. Our customers can now access a wide range of services including cash deposits and withdrawals, bill payments, school fees collections, fund transfers and a number of other new features yet to be introduced. It gives us an opportunity to de-clutter the branches and offer a better customer experience for the more high value and high touch transactions.
In the past years we have witnessed heightened focus by Stanbic on SMEs; how significant is this segment to the bank?
SME's are the key engine of growth for our economy and employ an excess of 2.5 million people, significantly higher than the corporate private sector at approximately 800,000. You simply cannot grow Uganda without growing the SME's. It's really that simple; which is why we established a Business Incubator that provides capacity development programmes for entrepreneurs in SME's. It trains and provides them with soft and hard skills necessary to improve their business operations and compete more effectively in the market place.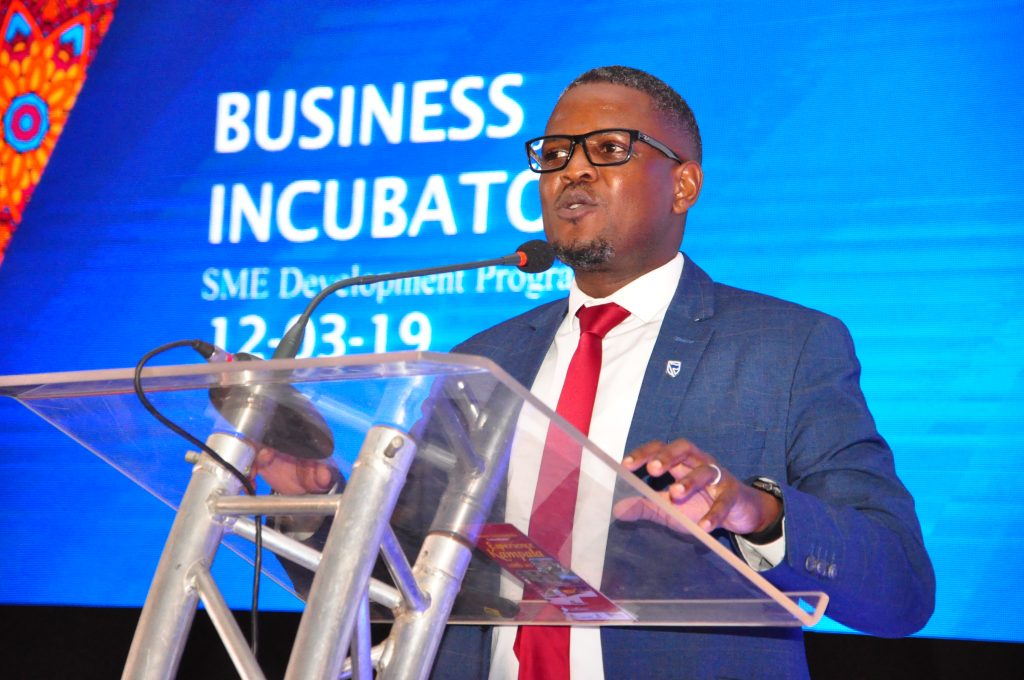 It also deliberately prepares them to leverage the upcoming opportunities in Uganda's emerging Oil & Gas sector.
Over the last 18 months, the incubator has run three successful cohorts and a total of 1,062 entrepreneurs from 300 SME's have been successfully trained and graduated from the incubator. I am happy to report that in the next few weeks, we shall be launching regional incubator centres in Mbarara, Mbale and Gulu in order to avail similar training and development opportunities to SME's in the rural areas.
We do this at absolutely no cost to the SME's and more importantly – you do not have to be a Stanbic client to apply and participate.
Looking ahead, what is the key focus for the bank over the next half of the year?
The priority for us remains ensuring that our clients' needs are appropriately and effectively met. We continue to focus on strengthening our propositions by providing solutions that meet our clients' needs and help them achieve their aspirations. We believe that focusing on the client is the reason for our robust double-digit balance sheet growth across deposits, loans and trade and ultimately the reason for our client revenue growth of ~11% in the first half of the year.
We will continue this focus into the second half of the year through customizing services, focusing on meeting client service level agreements, delivering client journeys and transforming the bank into an organization that is future ready.
Kwame Ejalu's Kent Holdings, acquires Alexander Forbes' Ugandan unit; rebrands to Zamara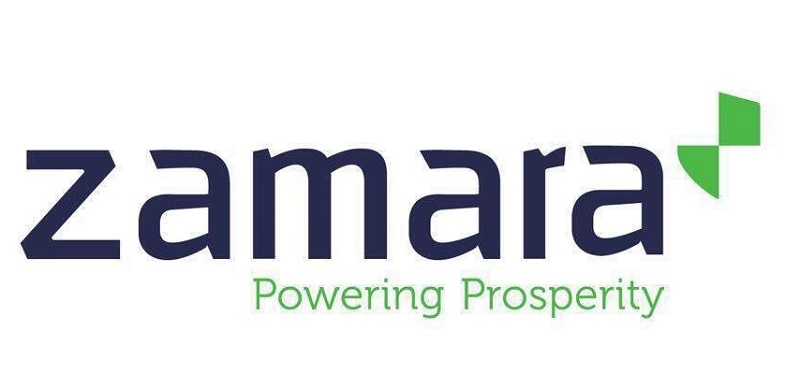 Alexander Forbes Financial Services Uganda Limited is now Zamara Actuaries, Administrators and Consultants (U) Limited.
This follows the ongoing exit of the South African financial services group from Uganda and the sale of their 51% stake in Uganda to Kent Holdings Limited- a Ugandan financial services group with interests in insurance brokerage and pensions management.
The two companies affirmed the sale, in a joint statement on August 21st, by Bonga Mokoena the Alexander Forbes Emerging Markets (AFEM) Chief Executive Officer and Kwame Ejalu, the Kent Holdings Limited Chairman.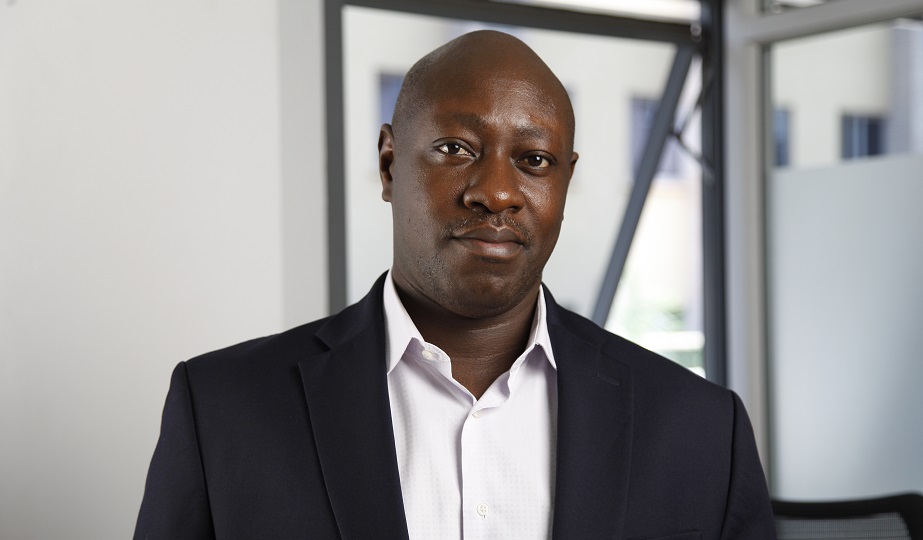 "Alexander Forbes Emerging Markets (AFEM) and Kent Holdings are pleased to announce that an agreement has been reached on a sale of shares to Kent Holdings Limited. On 2 July 2019, a sale of shares agreement was executed in terms of which, AFEM sold 51% in Alexander Forbes Financial Services Uganda Limited, to Kent Holdings Limited, a co-shareholder in Alexander Forbes Financial Services Uganda Limited," read the statement.
Kent Holdings, previously owned 49% of the Ugandan operations.
The statement however said that "the sale of shares agreement is subject to fulfilment of conditions precedent."
"The terms and conditions of the sale agreement remain confidential," both executives announced, but confirmed that Alexander Forbes has effected a name change and will now be known as Zamara Actuaries Administrators and Consultants (Uganda) Limited.
The name change was gazetted on 17th July 2019.
"Alexander Forbes Financial Services (Uganda) Limited, has been by a special resolution passed on 10th July 2019 and with the approval of the registrar of companies changed its name to Zamara Actuaries Administrators and Consultants Limited- 17th July 2019," reads General Notice No. 762 of 2019, extracted from the Gazette.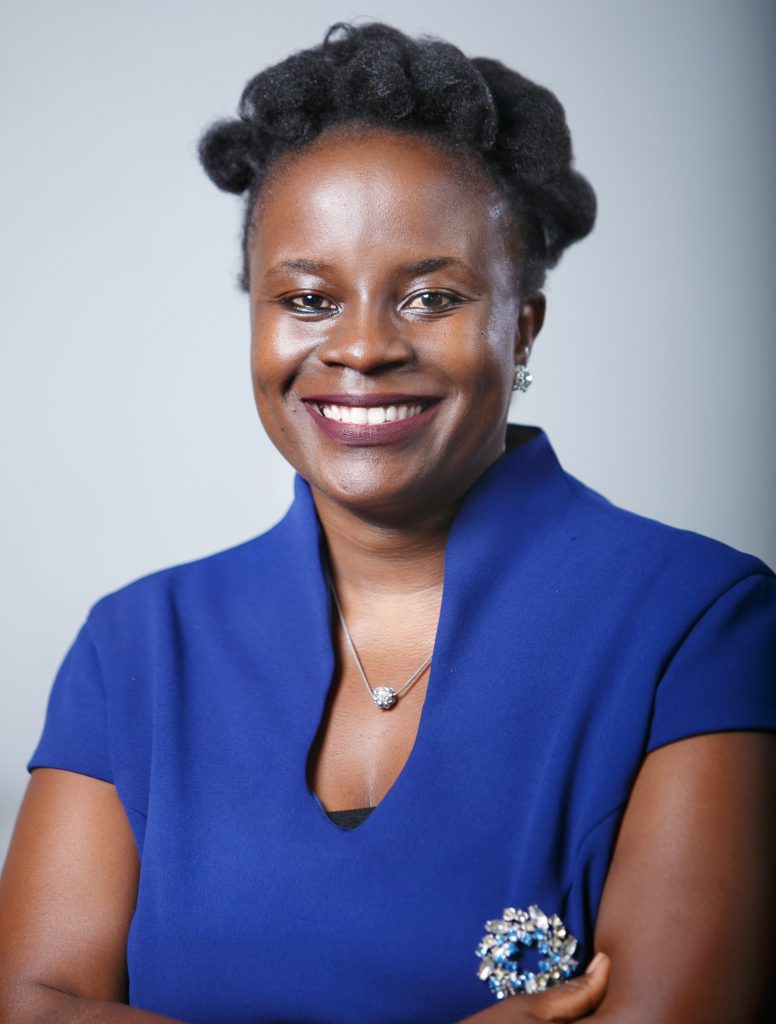 In a separate announcement, media announcement run in the local dailies, Zamara also confirmed their entry into the Ugandan market, promising that they called "fresh perspective in the delivery of financial services in Africa."
Who is Zamara?
According to their media announcement, the Zamara Group is a specialised financial services group providing actuarial advice and retirement administration solutions in financial services, umbrella retirement solutions, investment and risk sectors to individuals, corporates, parastatals and retirement fund clients.
The firm currently administers assets in excess of KSh. 280 billion an equivalent of UGX 9.995 trillion and is the only actuarial, consulting, accounting and pension administration firm in Kenya to be ISO 9001:2015 certified.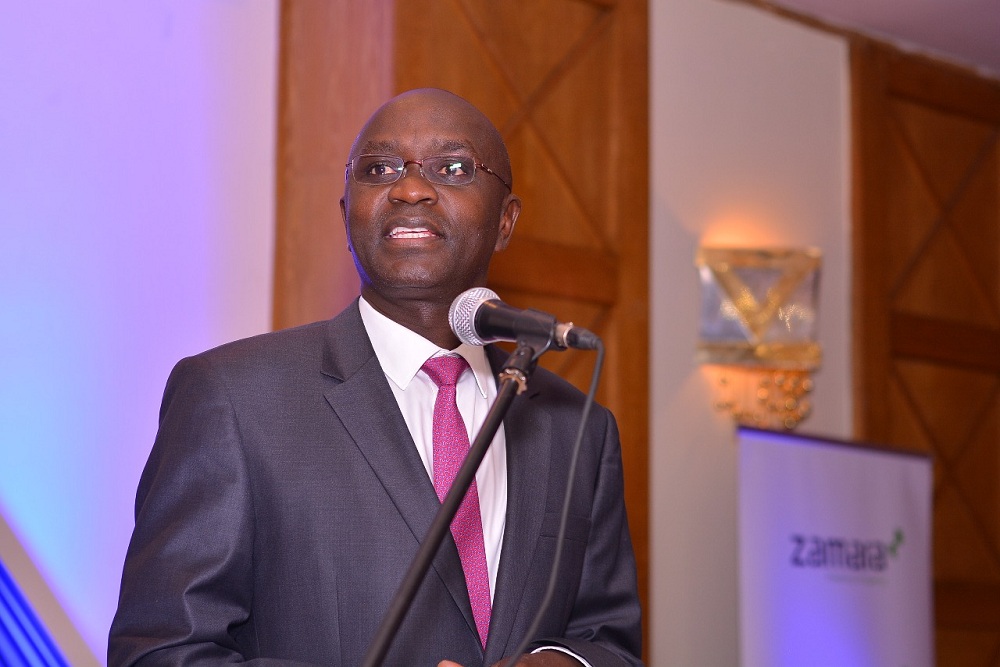 Uganda is the sixth Zamara operation after Kenya, Nigeria, Rwanda, Tanzania and Malawi. Zamara started operations in Kenya over 23 years ago as Hymans Robertson and later changed to Alexander Forbes (East Africa) Limited before renaming to Zamara Actuaries, Administrators and Consultants Limited, following the exit of Alexander Forbes from the Kenyan market in 2017.
For four consecutive years, Zamara, their umbrella fund, the Zamara Fanaka Retirement Fund (formerly Alexander Forbes Retirement Fund) and Zamara Vuna Pension Plan (formerly Alexander Forbes Vuna Pension Plan), Zamara's individual pension plan have been variously awarded in Kenya's Think Business Awards.
A brand that embodies a fresh perspective on the delivery of financial services
Commenting on the entry of Zamara into Uganda, Kwame Ejalu, the Kent Holdings Chairman said: "We are enthusiastic about this partnership between Kent Holdings and Zamara Group as it marks the entry into Uganda, of a formidable brand that embodies a fresh perspective on the delivery of financial services in Africa. This partnership blends Kent Holdings' 22 years of local experience and strategic leadership with Zamara's 23-year African heritage and technical capacity, to deliver innovative and excellent services to our clients, underpinned by simplicity, empathy and trust," adding: "Zamara Uganda will now add to our portfolio pan-African expertise, actuarial services and other online solutions that we previously did not offer."
Asked if Zamara had acquired the stake, previously held by Alexander Forbes, he said he would comment on this after "the Alexander Forbes-Kent Holdings transaction is fully complete and all conditions precedent are fulfilled."
Ejalu however said that Zamara Uganda inherits and will continue to run a managed private pension funds sector in Uganda and managed assets under administration portfolio in excess of UGX380 billion- roughtly 40% sector market share.
James Olubayi, the Zamara Group Executive Director said that the Zamara Group looked at Uganda as "one of the key strategic regions in the market for growth of the group."
"Zamara aims to elevate the quality of advice and solutions offered to stakeholders and inevitably be a game changer for clients it serves in Uganda. We look forward to the extended partnership with Kent Holdings, clients, stakeholders across Africa," he said.
Miriam Ekirapa Musaali, Chief Operating Officer, Zamara Uganda who previously was the Alexander Forbes COO said "We remain the same enthusiastic, energetic, creative team that is committed to serving our clients in Uganda. We will no doubt continue to offer superior consulting, advisory and administration services to pension funds in Uganda and further enhance our offering and advice to truly world class levels."
Stanbic Bank scoops June/July best gov't securities dealer award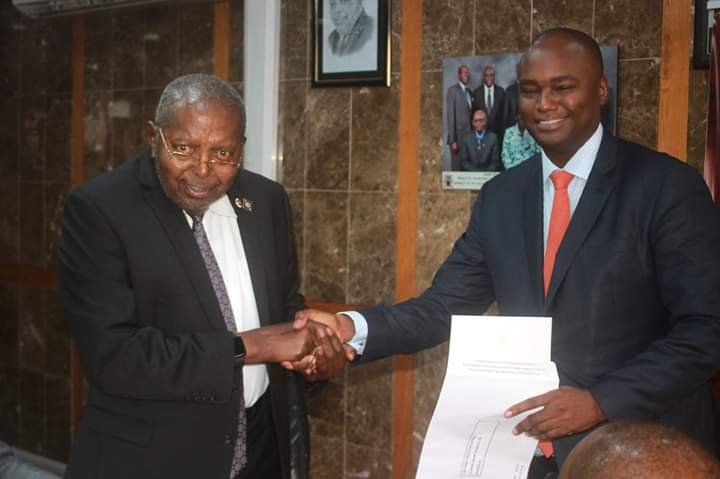 The Governor Prof. Emmanuel Tumusiime-Mutebile has given an award to Stanbic Bank Uganda (LTD) for being the best performing bank in dealing government securities for the months of June and July 2019. The award was received by Stanbic Bank CEO Mr. Patrick Mweheire during the quarterly Uganda Bankers Association (UBA) meeting at BoU headquarters in Kampala.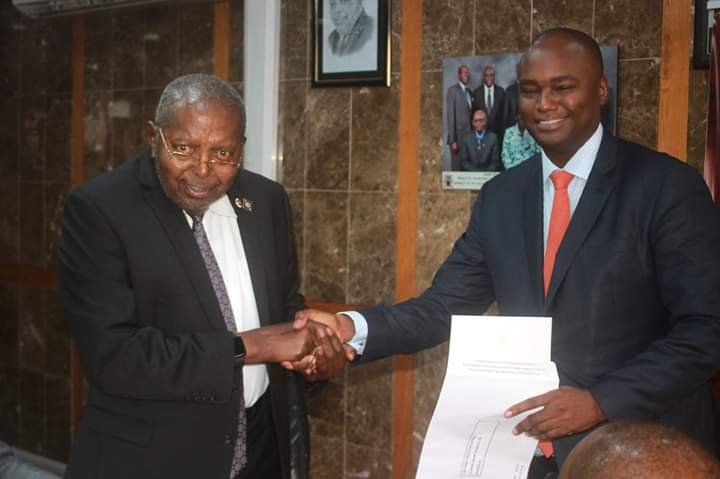 The bank has been recognised by the regulator for its role in the primary dealer system that helps in developing Financial Markets and in reducing the costs associated with issuing Government Securities; through increasing demand, market efficiency, encouraging secondary market trading and improving the quality of Financial Market information.
A primary dealer is a pre-approved bank, broker or financial institution that is able to lend money to the government through treasury bonds and treasury bills.
Background information on best performing banks in government securities award
In January 2005, the Bank of Uganda initiated the "Award for the Best Performing Primary Dealer in Uganda Government Securities for the Month" to recognize the Primary Dealer that performed best in trading Uganda Government Securities and transmitting information regarding the status of the financial markets to the Central Bank.
A Primary Dealer is any financial intermediary that has signed a Memorandum of Understanding with the Bank of Uganda to execute the following actions on a consistent basis:
§ To participate as counter-party in Uganda Government securities auctions conducted by the Bank of Uganda.
§ To provide the public with prices or yields that they will buy and sell "On-the Run" (the most recently auctioned) Uganda Government securities. i.e. Treasury bills and Treasury bonds on a continuous basis.
§ To provide the public with prices or yields that they will buy Off-the-Run (Other than the most recently auctioned) Uganda Government securities on a continuous basis.
§ To trade with the public Uganda Government securities at the prices or yields that they have quoted.
§ To make available information on the status of the market to the Bank of Uganda on a timely basis.
The points allocated for the Award to the Best Performing Primary Dealer in Uganda Government Securities for the Month are aggregated to determine the winner of the prestigious award.
Dfcu Profitability Improves, Records Shs35.6bn Profit In Half Year Results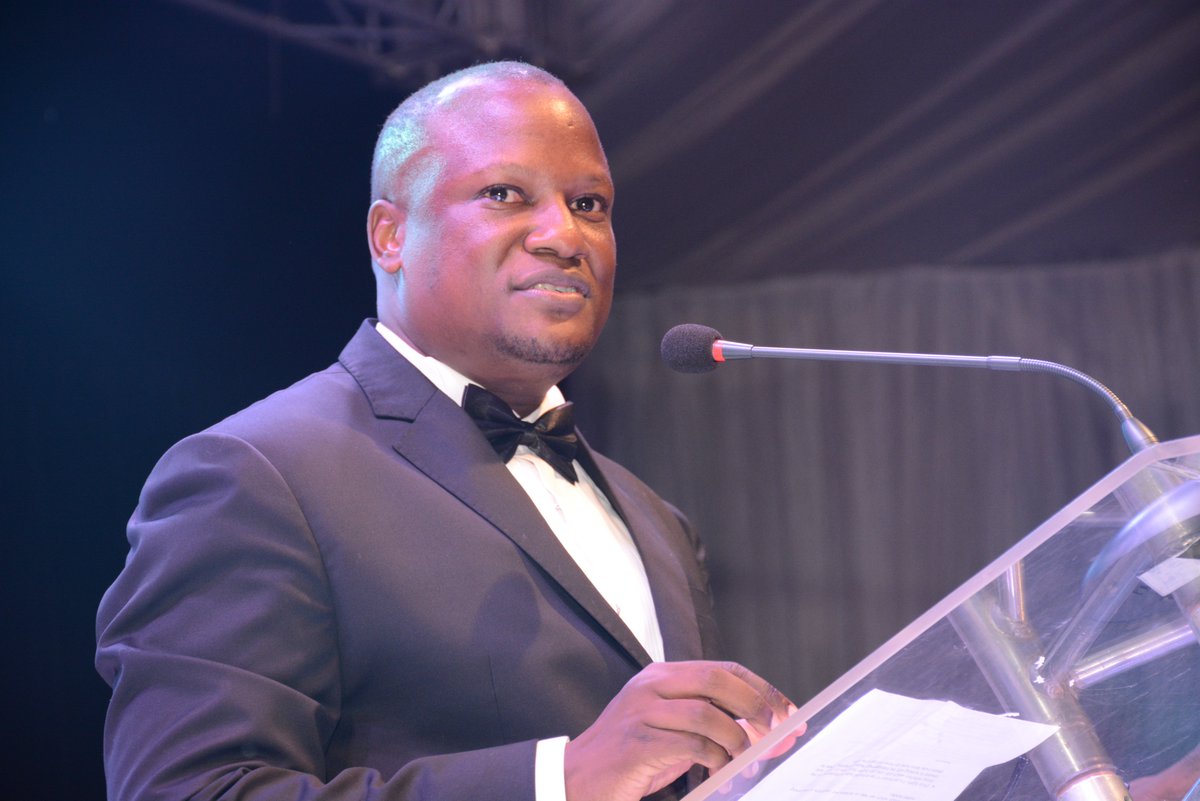 Early this year, Dfcu bank posted its 2018 profits indicating a sharp fall from its 2017 results.
The results indicated a decline in the deposits, the bank registered 0.4 per cent decline from Shs11.987 trillion registered in 2017 to Shs11.979 trillion in 2018.
The bank has now posted Shs35.68bn net profit in the first six months of 2019 compared to Shs41.62bn registered in first six months of 2018.
According to unaudited results which were released recently, dfcu Ltd attributed the decline in net profit to lower recoveries in the first half of 2019 compared to the first half of 2018.
Headed by Mathias Katamba as the new Managing Director, dfcu also saw its total assets reduce to Shs2.95 trillion from Shs3.04 trillion for the period under review.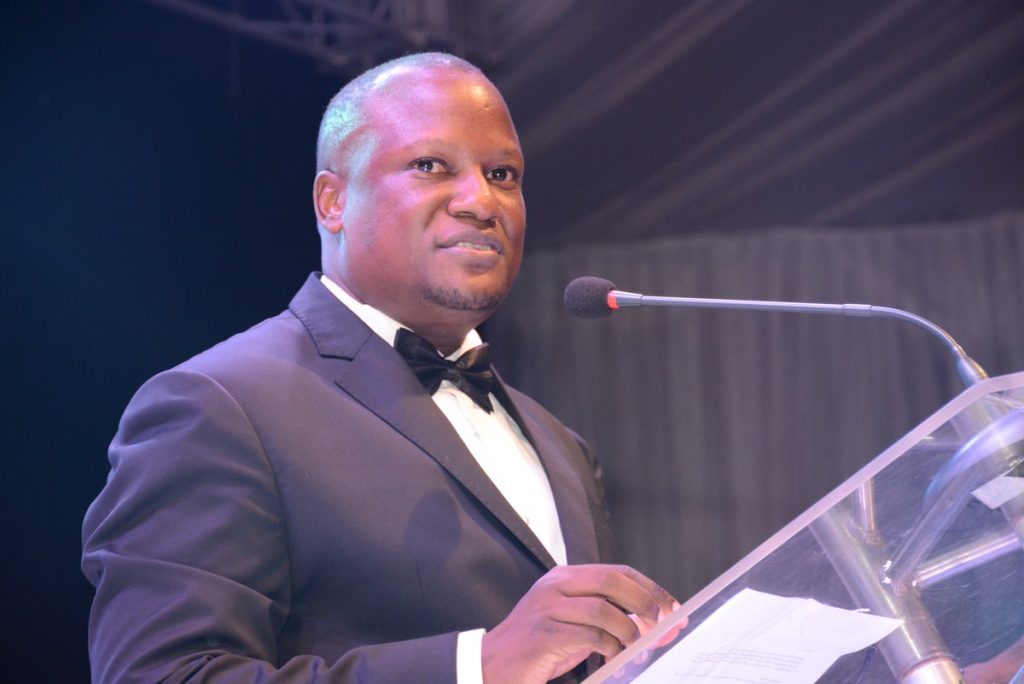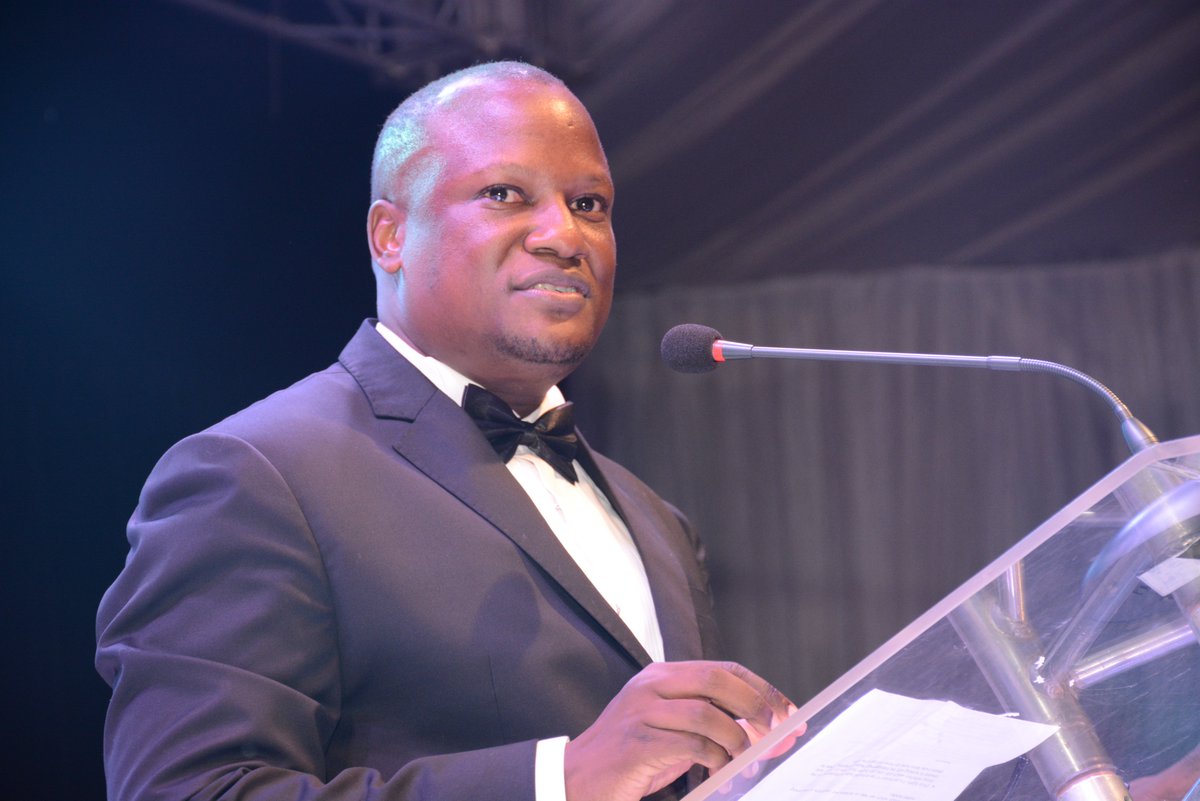 The bank also saw its loans advanced to customers reduce to Shs1.36 trillion down from Shs1.42 trillion recorded in the first half of 2018.
Customer deposits almost remained stagnant, reducing slightly to Shs1.99 trillion from Shs2.1 trillion.
According to a statement, the company explained that it has maintained a cautious view to lending "particularly in wholesale area in light of turbulent circumstances in the international financial markets (Brexit, trade wars, lower growth in China and Europe."
It adds that it has continued to reduce reliance on expensive funding, registering a 13% decrease in borrowed funds during the first half of 2019.
"Cash and investments increased by 4% as the bank maintained a healthy liquid position allowing us the flexibility to increase its loan book if opportunities arise particularly in SME and retail areas," the company's statement adds.