PEOPLE ON THE MOVE: Moses Kebba becomes Vivo Energy Marketing Manager as Jean Mugisha is elevated to Africa marketing role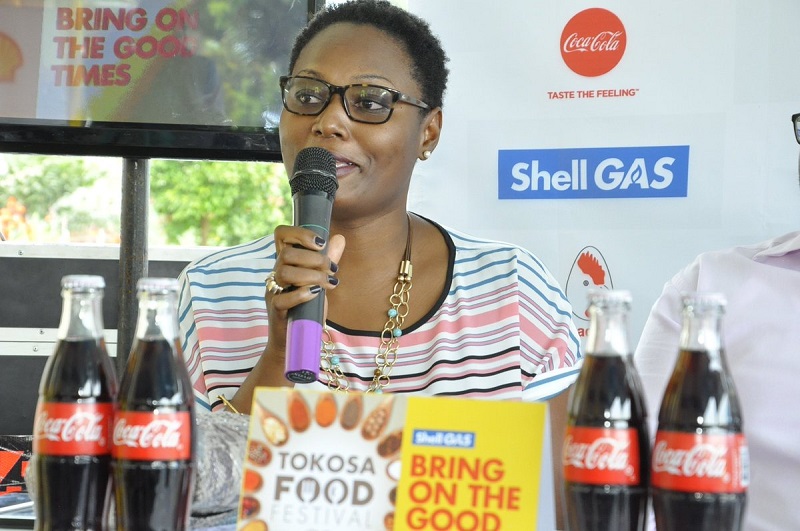 Effective September 2019 Moses Kebba, the former beer marketer, turned adman started a new Marketing Manager role at Vivo Energy- Uganda's largest distributor of fuels and lubricants.
The good-natured Kebba, steps into the shoes of Jean Mugisha Karungi, who in May 2019 was elevated to a new role- Fuels & Loyalty Marketing Manager, Africa. In 2018, Vivo Energy Africa sold more than 10 billion liters of fuel across 2,100 Shell and Engen branded service stations in 23 countries.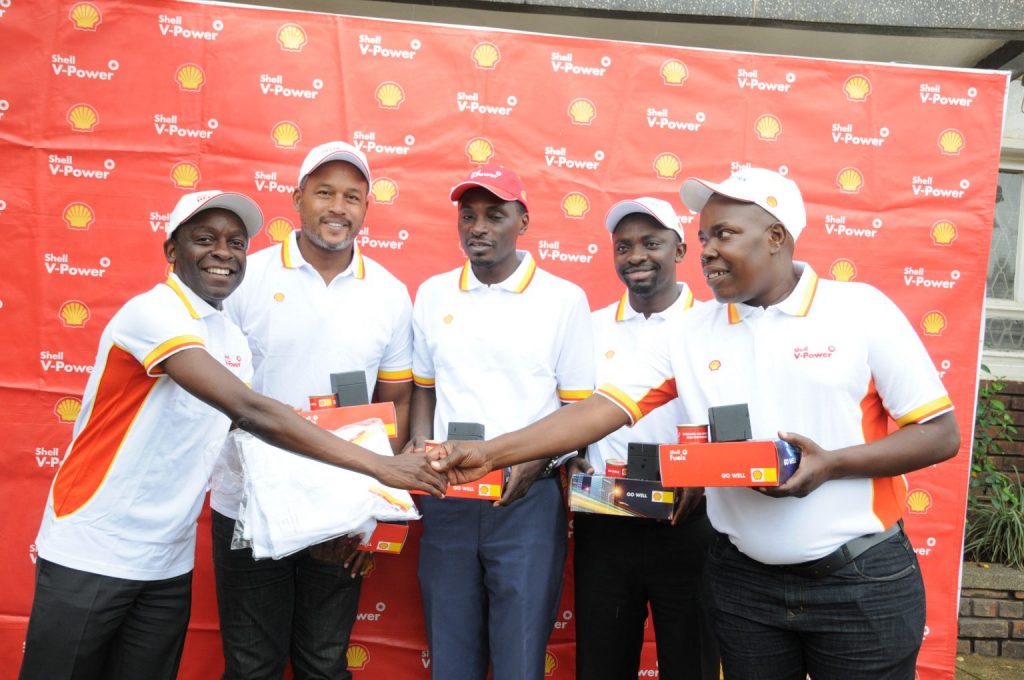 Before the ad world, he worked for Uganda Breweries for over 10 years, rising from the rank of Brand Manager, to Innovations Marketing Manager and finally Marketing Manager before quitting in March 2014.
Before Vivo, Kebba did a brief stint- as the Marketing Innovation Manager for Hima Cement, between April 2019 and August 2019. He also spent 5 years as Account Director at MetropolitanRepublic- incidentally the Advertising Agency for Vivo Energy at the time.
He graduated from Makerere University with a Bachelors of Business Administration (Marketing). He also holds a Post Graduate Diploma in Computer Science from Makerere University as well as an MBA (Management) from ESAMI Uganda Business School.
Jean Karungi Mugisha on the other hand is a Chartered Marketer and also holds an MA (Economic Policy & Planning) from Makerere University.
Before Vivo, she was the Marketing & Communications Manager at KCB Bank from November 2010 to April 2014 and a Business Marketing Manager at MTN for 3 years- from December 2007 to October 2010.
She started her marketing Career at Stanbic Bank in September 2006 as a Marketing Officer.
During her time at Vivo, the company enjoyed significant foot print, brand and business growth. According to figures available to CEO EA Magazine, gross turnover increased by 37.4% from UGX960.4 billion in 2015, reaching UGX1.32 trillion as at end of 2018.
Conrad van Niekerk, Coca Cola's Uganda chief appointed regional Managing Director; role includes Uganda oversight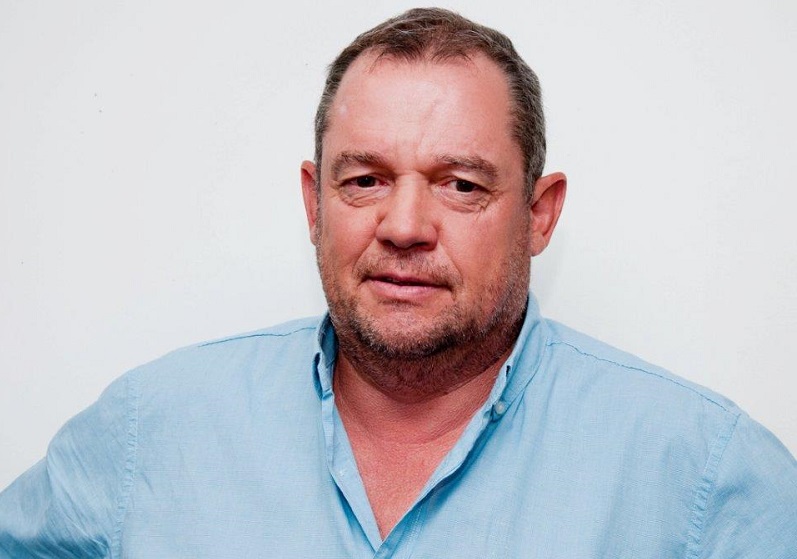 Conrad van Niekerk, formerly head of Coca Cola Beverages in Uganda, has been appointed the Coca-Cola Beverages Africa Managing Director for the Central Africa Region, covering Uganda, Tanzania and Ghana.
He will still sit in Uganda.
In another management change, Melkamu Abebe has been appointed General Manager of Uganda. He will now lead the Ugandan Country Management Team, reporting to Conrad, now the Central Africa Region Managing Director.
Melkamu has been the Supply Chain Director in Uganda since August 2018. Before that, he occupied a number of leadership positions in the supply chain function since joining the Coca-Cola system as a graduate trainee in Ethiopia in 2008.
"He (Melkamu) has developed an in-depth proficiency in supply chain management and demonstrated strong leadership and innovation skills," said a statement from the company.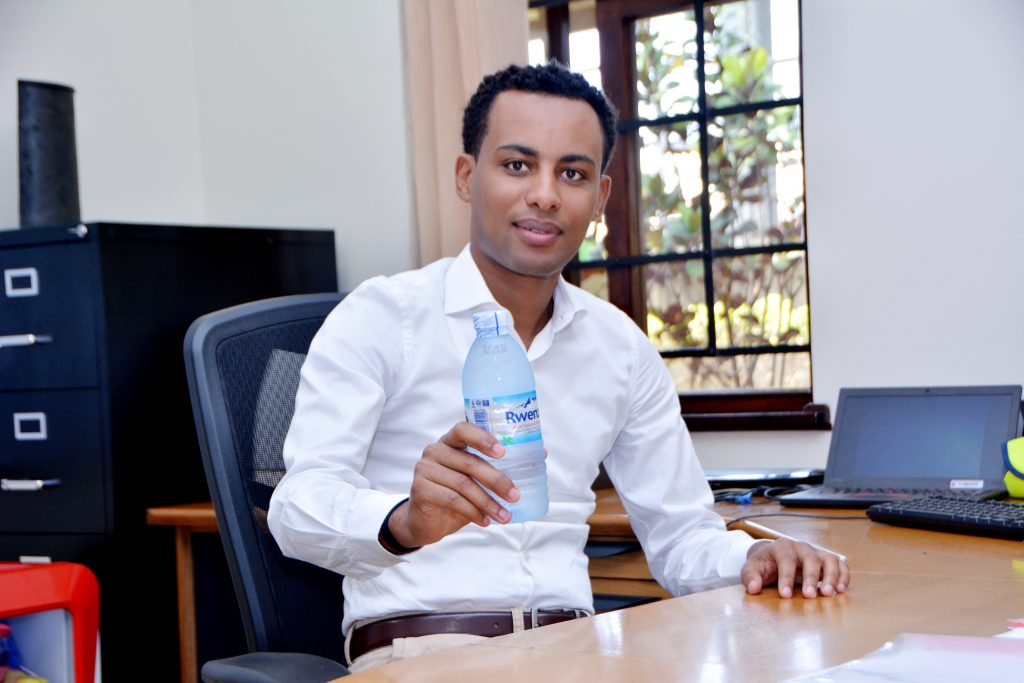 He holds a Degree in Mechanical Engineering from the Addis Ababa University and "is passionate about developing talent within organisations and learning something new every single day," according to the company statement.
Conrad, according to the same company was described as "an international commercial leader and strategist with over 30 years' experience with Coca-Cola, the world's most recognisable brand."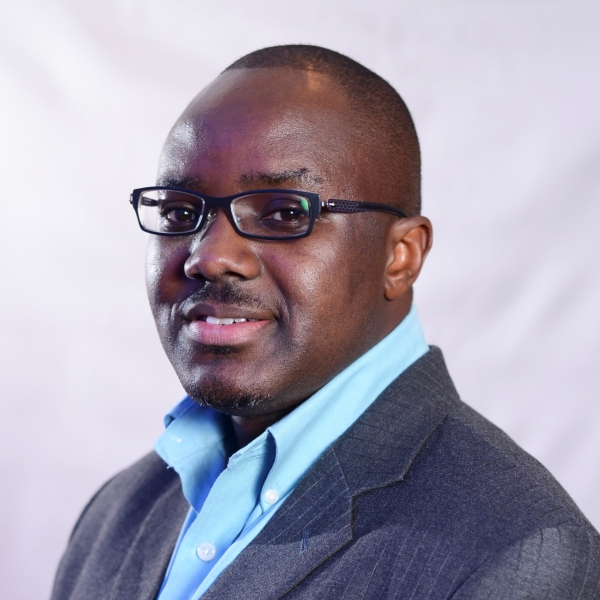 "He has held executive roles within the Coca-Cola system with direct experience in people and talent development, sales strategy and execution, and product development," further read the statement.
Conrad started his career in Coca-Cola SABCO (South Africa) in 1990 and subsequently took up leadership roles working for The Coca-Cola Company in South Africa, Egypt and northern Africa in general, before heading up the Ghana bottler as Managing Director from 2008.
He was eventually appointed Regional Manager for West Africa managing nine countries while based in Barcelona, Spain.
He arrived in Uganda in 2016.
During his time, according to figures available to CEO EA Magazine, he grew the business' turnover by 12% from UGX383.4 billion to UGX426.7 billion, maintaining Coca Cola's market leadership against a resurgent competition.
In 2018 Conrad also led a USD15 million (UGX55 billion) investment plan for Coca-Cola Beverages Africa in Uganda that included a USD8.35million (UGX 30.7billion) manufacturing line in April 2018.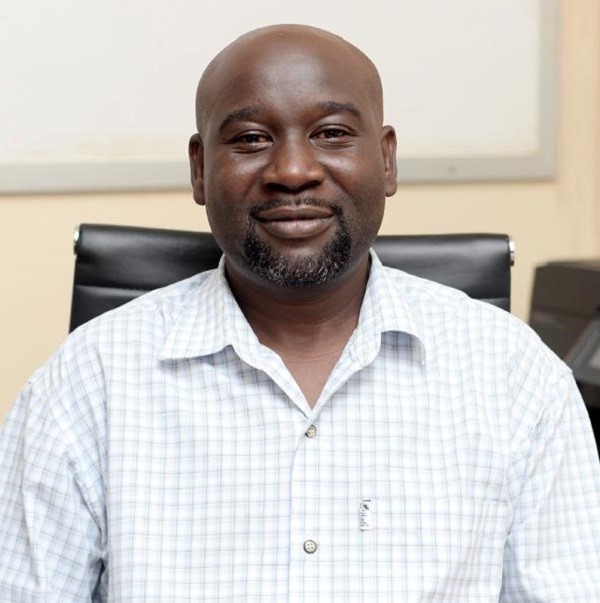 He is also credited for leading several product innovations that especially use local law materials, such as Climb Up Milk- bottled by Rwenzori Bottling Company Limited, a subsidiary of Coca-Cola Beverages Africa. Climb Up Milk is made out of Uganda milk supplied by Lato Milk, which directly benefits Ugandan dairy farmers; sugar supplied by the Sugar Corporation of Uganda Limited (SCOUL) that supports sugar cane farmers in Lugazi, and packaging elements supplied by Riley Packaging Industries, Bhumi Tapes and Graphic Systems Limited.
Other Coca-Cola Beverages Africa people changes
In another Uganda team change, Edward Ojede, previously the Country Engineering Manager for Uganda, has been appointed the Manufacturing Director for Uganda.
"Edward joined the Coca-Cola system at Century Bottling Company in 2007 and has distinguished himself over the years as an Engineering professional, occupying a number of technical leadership roles and gathering a wealth of experience in his field of expertise. He has in-depth technical knowledge of manufacturing processes and demonstrates superior project management skills. He is known for his agility as a leader and his superior interpersonal skills," said a company statement.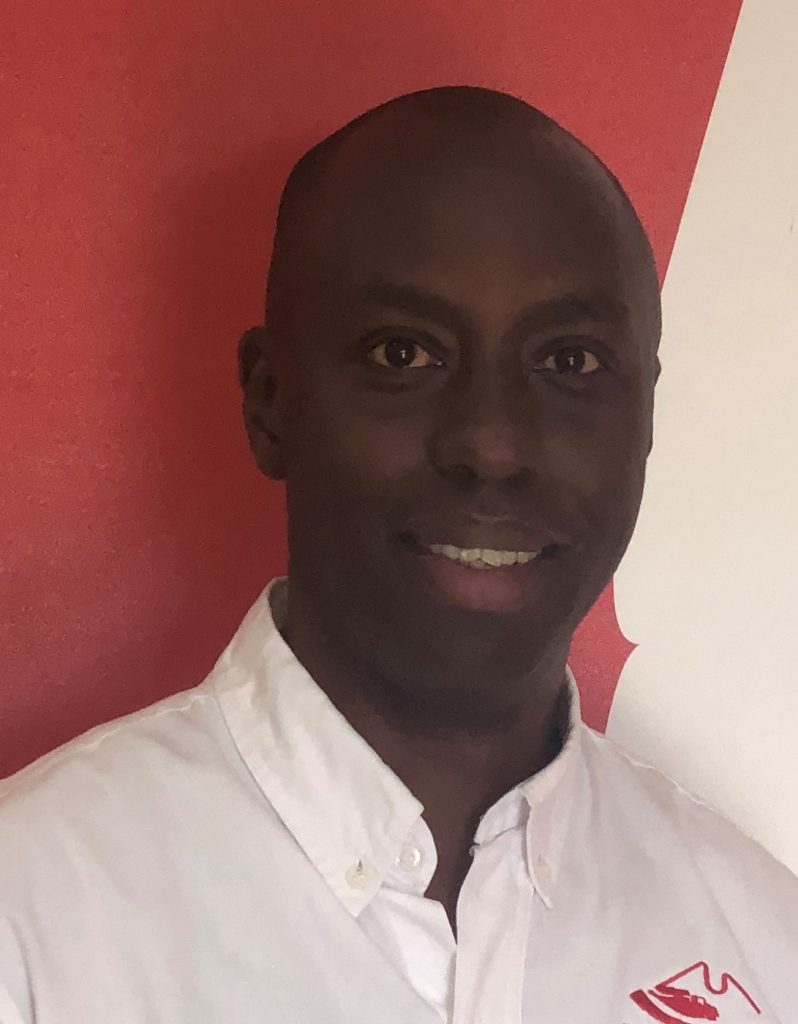 Edward holds a BSc in Mechanical Engineering from Makerere University and is in the process of completing his MBA. He is a member of the Uganda Institution of Professional Engineers and a Board Member of the Manufacturing Skills Sector Committee under the Uganda Ministry of Education and Sports.
Outside Uganda, Herbert Nuwamanya has been moved into the role of General Manager of Zambia, "after playing a crucial role in the integration of the two Coca-Cola Beverages Africa operations in Zambia as Commercial Director for Coca-Cola Beverages Zambia."
Before that, Herbert held various senior commercial roles in East and West Africa in Coca-Cola Sabco and Coca-Cola Hellenic.
"Over the years Herbert has built up a seasoned multi-cultural, multi-country and multi-bottler experience with great impact in strategic business and commercial growth," said the company statement.
Herbert holds an MSc degree and will continue to be based in Zambia, leading the Country Management Team.
In another change, Andrew Musingo Otieno has been appointed General Manager of Tanzania, leading the Country Management Team and reporting to the Central Africa Region Managing Director.
Andrew has previously served as Coca-Cola Beverages Africa's Head of Sustainability, before which he was Public Affairs & Communications Director for the Group's International Division.
Ali Mufuruki, Tanzania's billionaire businessman passes on in South Africa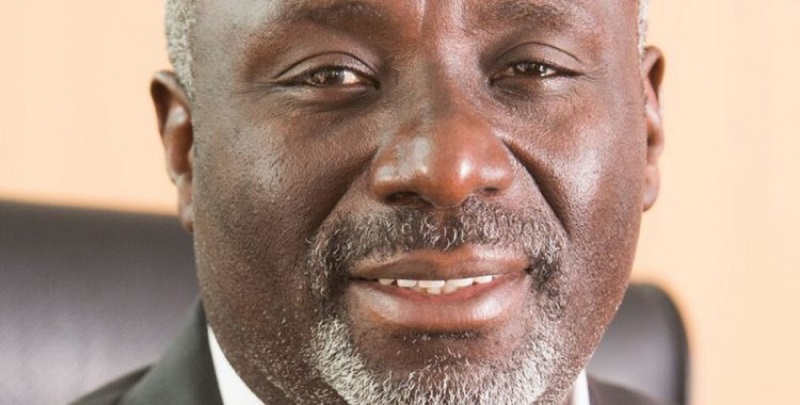 Ali Mufuruki, one of Tanzania's billionaires, founder and chairman of Infotech Investment Group, is dead.
He was 61 years old.
According to Tanzania's The Citizen Newspaper, Mr Mufuruki, who until his death was Chairman & CEO of Infotech Investment Group Ltd, fell ill while in Dar es Salaam and was rushed to The Aga Khan Hospital where he was evacuated to South Africa on Saturday in the afternoon.
Mufuruki who also founded CEO Roundtable of Tanzania (CEOrt) and Africa Leadership Initiative (ALI) East Africa died on Saturday night at Morningside Hospital in Johannesburg, South Africa, the CEOrt chairman, Mr Sanjay Rughani confirmed on Sunday, December 8, 2019.
"Dear board members: This is news I would never have wanted to break to you but our dear friend Ali Mufuruki passed on last night at Morningside Hospital, Johannesburg in South Africa….," Mr Rughani is quoted by The Citizen as telling other CEOrt board members.
Infotech was a major shareholder in W-Stores Co. T. Ltd- co-owened by South Africa's Woolworths International Ltd that runs 8 retail stores across East Africa and Infotech Place Ltd a Real Estate firm.
Full profile: businessman, leader and husband
At death, he was the board chairman of Vodacom Tanzania PLC, Chairman of Board of Trustees – National Environment Trust Fund, Tanzania, Chairman of Chai Bora Limited, Tanzania.
He was also Chairman, African Management Services Company | (AMSCO), Chairman and Co-Founder – Legacy Capital Partners LTD, Trustee – African Training and Management Services (ATMS) Foundation, as well as a Member of the Tanzania National Business Council (TNBC), and Director of BlueTown ApS, a connectivity firm.
He previously served as Chairman of The CEOs' Roundtable of Tanzania, Member of the Board of Directors and Chairman of the Audit Committee of the Tanzania Central Bank Board, Member of the Board of Directors Technoserve Inc and Chairman of Wananchi Group Holdings Kenya as well as Chairman of Mwananchi Communications Ltd. He also at one time chaired Air Tanzanian Co Ltd and was a board member of Nation Media Group of Kenya, and Co-Chairman, UK Parliamentary Commission of Inquiry into impact of UK Aid for Africa Free Trade Initiative (AFTI).
He was married to Saada Mufuruki and is survived by 4 children.
RICHARD BYARUGABA- the man who restored the "Security" in the National Social Security Fund of Uganda
For argument's sake one can always dismiss Richard Byarugaba's performance at National Social Security Fund (NSSF)- afterall the employers have no choice but to contribute; it is a statutory obligation. But that statutory obligation had always existed since 1985 when the Fund was founded by an Act of Parliament, but the kind of double digit growth present at the Fund was not always there. Neither has NSSF ever enjoyed the kind of scandal-free calm and stability, like has been witnessed especially in the last 5 years.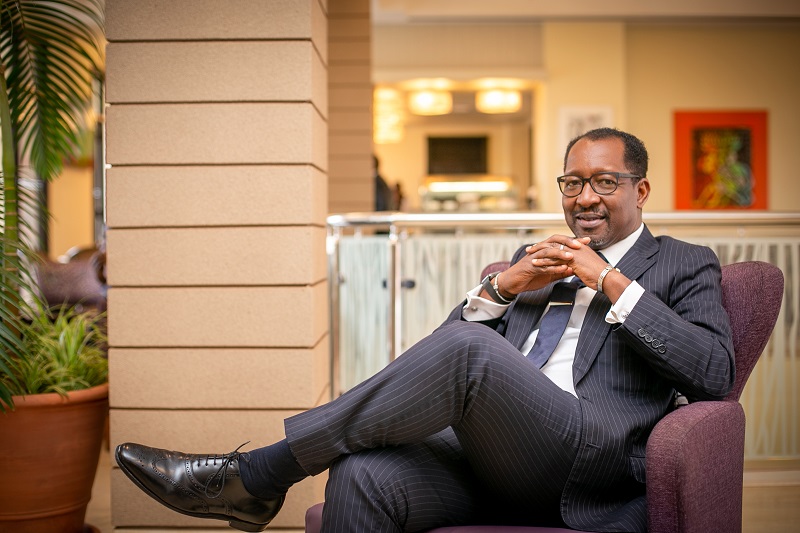 On November 30th, Richard Byarugaba completed the second year of his third, 5-year term at National Social Security Fund (NSSF) – Uganda's biggest social security provider.
He was first appointed to the position in September 2010, and re-appointed to the position for a second 3-year term in October 2014 – after a long and twisting search process, but started the job on 1st December 2014. In October 2017, he was re-appointed to a new 5-year term.
Alongside Byarugaba, Patrick Ayota, NSSF's Chief Finance Officer, was appointed Deputy Managing Director, by Matia Kasaija, the Finance Minister.
Today, with assets of UGX11.3 trillion (USD3.1 billion) as at 30th June, 2019- NSSF is also Uganda's largest financial institution; nearly twice larger than Stanbic Bank's UGX6 trillion assets.
Stanbic is Uganda's biggest bank.
NSSF is also East Africa's largest Fund by value.
The Fund is not only big- but is also consistently posting a healthy double digit growth across all the key fundamentals- assets under management, revenue, annual contributions, benefits paid and even interest rate.
But NSSF wasn't always like this- before 2010, NSSF was mired in scandal after scandal and weighed down by deficient customer service, a poor public image and the subsequent mistrust and therefore had to largely rely on the statutory backup to correct contributions from a largely reluctant public.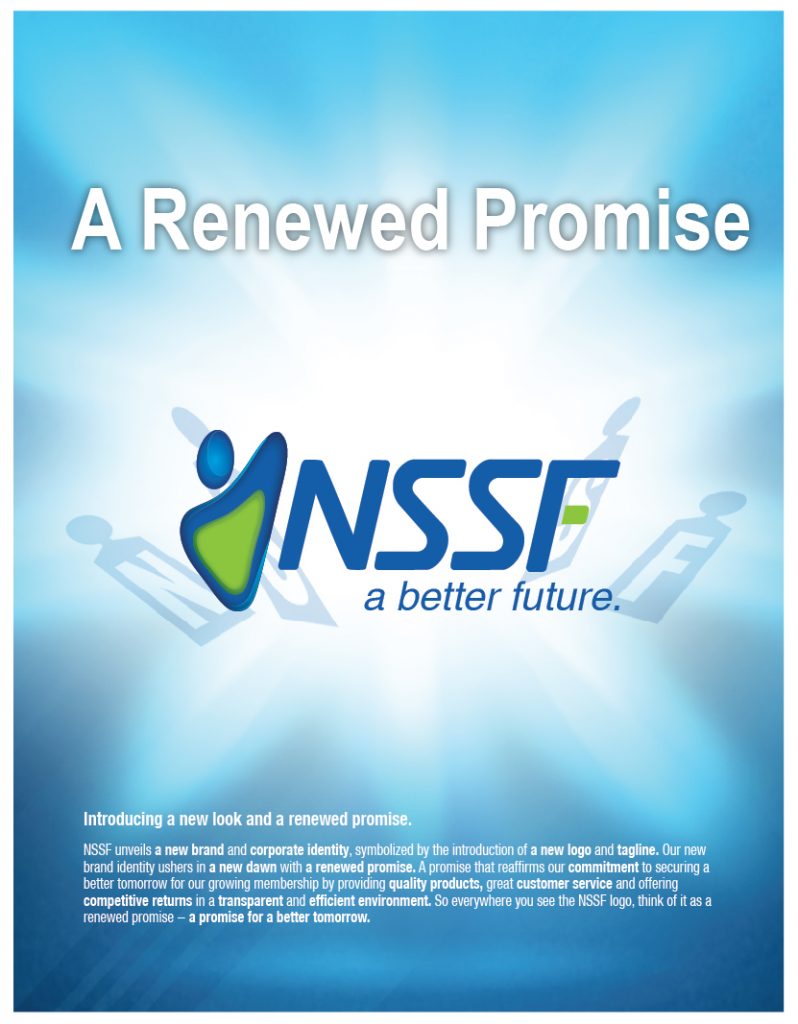 For example, compliance rates were low- at 49%, which made the costs of managing the Fund very high- cost to income ratio in 2010 was at 70%. This therefore meant that a significant portion of the money collected was eroded by costs- which is why interest paid to members was at a mere 7% in 2010. 
So bad was the Fund's reputation, that for every 10 stories written by the media about NSSF in 2010, nearly 5 stories (45%) were negative- according to media research by media research firm, Ipsos.
A new look and a new promise
The first thing that Richard Byarugaba did, was carry out several cost-cutting but efficiency enhancing reforms. By end of 2012, he had managed to cut expenditure fr0m UGX58.7bn in 2011 to UGX53.6 billion. The biggest cut was on administrative expenses- from UGX43.9 billion to UGX35.3bn.
Alongside cost cutting, he intensified audits, as well as building a satisfied human resource. He also changed the compliance model from an enforcement model to a relationship model- give a better service as a way of encouraging voluntary compliance.
In December 2012, he rebranded the Fund- with not just a new logo and tagline, but also a new promise.
"We are not merely changing our look and feel, but rather, the change of our visual identity symbolizes my commitment, your commitment and our commitment to deliver a better future for our growing membership by providing quality products, great customer service and offering competitive returns in a transparent and efficient environment," Mr Byarugaba told the media at the time.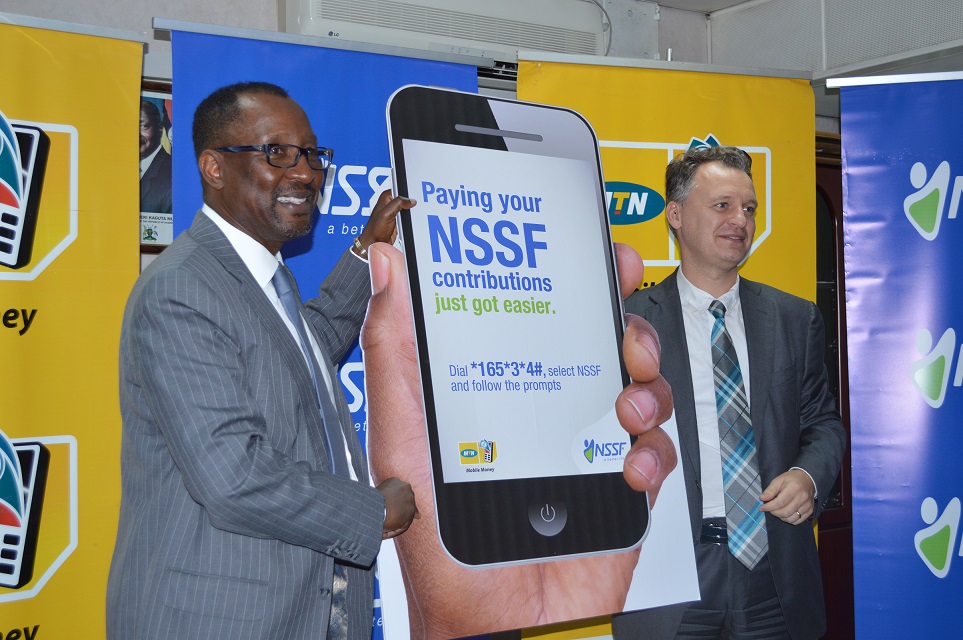 "Delivering a better future starts," he added.
And the public believed him- in the 24 months he had been around, he had grown the Fund's asset base by 76.5% from the UGX1.7 trillion he had inherited to UGX3 trillion as at November 2012.
Compliance had moved to 73% and as a result monthly contributions were up by 71% from UGX 24.5bn that he had inherited to UGX 42.0 bn at the time of rebranding. Benefits paid to members went up by 60% from UGX 64 billion to UGX 102 billion while interest paid to members went up by 126% from UGX 89 billion to UGX 202 billion.
Overall, the Fund was growing by UGX 50bn a month and cap it all, for FY2011/2012, the Fund declared interest rate of 10%.
Turnaround time for processing and paying benefits also improved from the 105 days he found in place to an average of 20 days!
"I have no doubt that the new NSSF is ready", said then Finance Minister, Maria Kiwanuka at the rebranding dinner, hosted by the Fund for Stakeholders, at Serena Hotel Kampala.
Technology for ease of access and transparency
Byarugaba,a known technology fanatic who in his early days as Managing Director at then Nile Bank had trail-blazed his peers into automated banking- then a preserve of large multinational banks, went on a technology spree at the Fund.
His focus was to ease access for members to the Fund and their savings- which had a double impact of improved customer care- but also improved ownership of the Fund as members could now track their savings growth.
For example, for the first time in the history of the Fund, with the NSSFGO APP, members were able to access a number of self-service features that included benefits tracking, member details updates and current balances. Most recently, following successful integration with National Identification and Registration Authority (NIRA) and partnership with Uganda Services Registration Bureau (URSB), employers and employees can self-register without having to go to any NSSF office.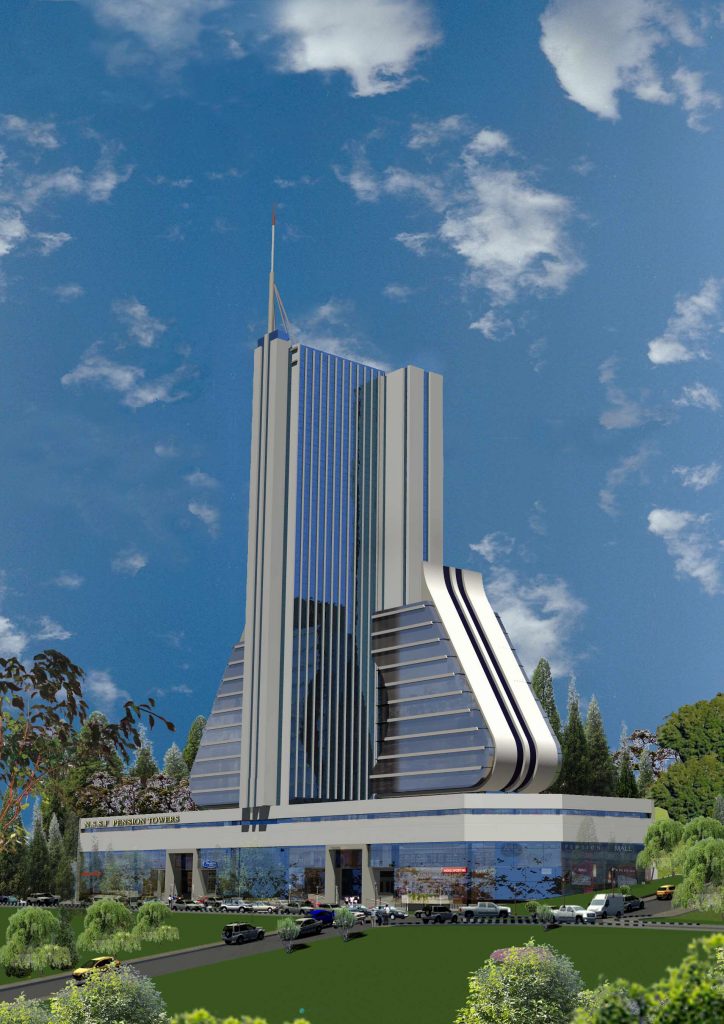 In 2017, the fund also launched voluntary savings that leverage mobile money technology that allow members to save voluntarily at their own pace using Airtel Money and MTN Mobile Money. To date, there are about 15,000 voluntary savers with UGX11 billion in savings. Most recently, the Fund also made it possible for Ugandans living in the diaspora, who had prior registered with the Fund, to make voluntary contributions using MasterCard, American Express and Visa cards.
Towards a UGX20 trillion Fund by 2025
Central to Byarugaba's performance was the 1st June 2012, appointment of Mr. Ivan Kyayonka (RIP) as board chairman. Kyayonka who had spent over 20 years at Shell Uganda, not only brought in a private sector perspective but as a person, he had an impeccable integrity record and he was no-nonsense.
This image and skill he lent to NSSF's brand that was on a comeback trajectory. He was also a known fighter whose I-don't-give-a-damn-as-long-as-am-right attitude helped NSSF to earn some amount of independence to make the decisions it needed to make. Previsouly the Fund's decision making was crowded by too many cooks- politicians, unions, the media etc., who ended up spoiling the soup.
In 2015, under the leadership of Kyayonka, NSSF launched a new 10-year Strategic Plan (2015-2025)- that targeted at making NSSF into a UGX20 trillion fund- a market-maker and the biggest driver of economic growth in East Africa.
And Just like Jesus said in Luke 11:33- "No one lights a lamp and puts it in a place where it will be hidden, or under a bowl."- Byarugaba went on a charm offensive with several public image campaigns to not only let the public understand and appreciate what he was up to- but also give the organisation a human face.
To further enhance transparency – NSSF had earlier in 2013 and for the first time in its history held its first annual members' meeting (AMM) on 19th March 2013 at the Kampala Serena Hotel, where the Fund subjected itself to scrutiny and accountability. The AMM has now become a tradition.
And transparency was not just a façade- it was real. For example, the Fund has since 2012 received an unqualified opinion from the Auditor General- as a mark of accountability and transparency, something that had eluded Byarugaba's predecessors.
An unqualified opinion is an independent auditor's judgment that a company's financial statements are fairly and appropriately presented, without any identified exceptions, and in compliance with generally accepted accounting principles
With transparency, came increased public trust and more compliance; and like they say, the rest is history.
6 times growth in 9 years
Today, thanks to all the innovations, ccustomer satisfaction has increased from 45% that Byarugaba inherited to 84% against a target of 95% by 2025. Satisfied customers have also contributed to a higher compliance rate- from 49% to 87%. Higher compliance has jerked up contributions collected annually by more than 4 times (315%) from UGX295 billion as at June 2010 to UGX1.22 trillion at June 2019- on average UGX102 billion a month!
The growth in contributions has been driven by partly growth in contributors- employers have grown by 43.8% from 32,000 to 46,000 while employees have grown from 900,000 to 1,981,000 out of whom 830,000 are active regular monthly savers.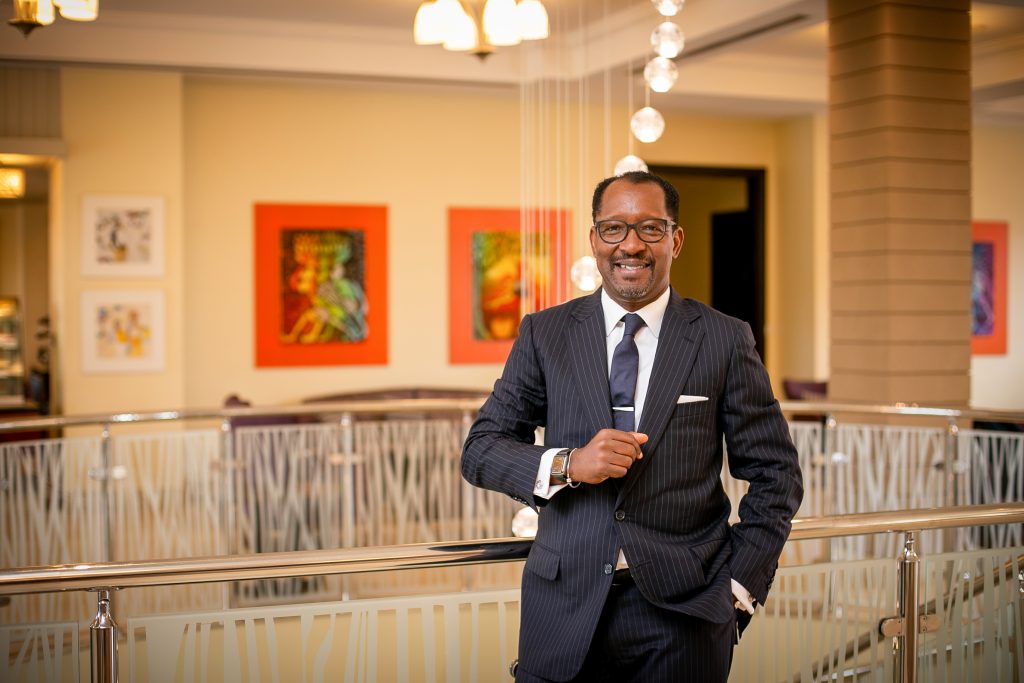 This has largely contributed to the 564.7% growth in assets from UGX1.7 trillion in 2010 to UGX11.3 trillion as at June 30th 2019. With 4 years down and 6 to go on the 2015-2025 NSSF Strategic Plan, this is 56.5% of the UGX20 trillion target – meaning NSSF is well on course to surpass that target.
Interest rate paid to members has also grown- thanks to growing income from investments- from 7% in 2010 reaching a record 15% for FY2017/18, then easing down to 11% for FY2018/19. Although there was a reduction in interest rate, it still remained within NSSF's promise, made in FY2012/13- to pay members a real return at least 2% above the 10 year inflation.
The 10 year average rate of inflation in September 2019 was 6.71%.
In fact, since 2012/13 NSSF has consistently paid a double digit return to its members. The Fund in 2012/13 declared 10% interest rate, 11.23% in 2013/14 and 11.50% in 2014/15. In 2015/16, the interest rate rose to 13%, then declined slightly to 12.30% in 2016/17 and 11.23% in 2017/18. In 2018/19 the fund paid a historic high of 15% in the Fund's 34 years of existence.
Benefits paid to members have also gone up by 603.1% from UGX64% to UGX450 billion- but perhaps, even more important, the turnaround time in claims payments has reduced from 104 days to 8 days, against a target of 1 day by 2025.
Staff engagement- a measure of how satisfied staff are is now at 88% against the 2025 target of 95%.
And the Fund's superior performance has been recognized the world over by a number of regional, continental and global awards such as the prestigious Balanced Scorecard Award 2016, Africa Pension Fund Initiative of the Year 2015, 2016, 2017, 2018; East Africa Super Brands 2014, International Social Security Association (ISSA) Good Practice Awards, the Financial Reporting Award 2016, 2017, 2018 and 2019; CSR Award in 2017 and the Africa SABRE Communications Awards 2018.
Looking to a better future and building the failed projects
With UGX11.3 trillion in assets, growing in double digits annually and 6 years to go on the 2015-2025 NSSF Strategic Plan, NSSF's UGX20 trillion ambition is 56.5% down and on course.
The Fund's stalled signature projects such as the UGX260 billion Pension Towers, the USD400m Lubowa Housing Project (LHP) and the Temangalo 5,000 affordable housing project are all on course and most slated for completion by 2025.
The Fund, this year also won a significant policy battle- with government agreeing to maintain it as the only mandatory benefits fund but also scrapping the 5-employees threshold- guaranteeing stability and growth of both members and contributions. In the proposed law, the Fund will also have a leeway to introduce new products.
Who is Richard Byarugaba?
Byarugaba (56), has a wealth of experience spanning over a period of 31 years in managing large financial organisations of international repute including commercial banks.
He previously served as Managing Director, Afrimax Uganda and had previously held similar position at Global Trust Bank and Nile Bank. In 2007 he also served as the Chief Operations Officer at Barclays Bank Uganda Ltd.
Aged 56, Richard started his career in 1983 with Standard Chartered Bank, and rose through the ranks to the position of Executive Director for Finance in 1992. In 1994, he was transferred to London as Regional Manager for Finance in charge of Africa region. In London, he made his mark through the implementation of a multi-million accounting software for the bank's Africa operations.
Richard is a qualified Accountant with the Association of Chartered Certified Accountants. He also holds an MBA from Edinburgh Business School, Heriot Watt University UK, a management diploma from the Henley Management College of UK and a Bachelor of Science, Statistics & Economics from Makerere University, Kampala.
He is the former President of the East and Central Social Security Association and Chairman Nakasero Hospital Limited and Hospice Africa Uganda. He also serves on the Board of Uganda Clays and Uganda Stock Exchange Governing Council.
A former President of the Uganda Institute of Bankers, Richard has also served on several board positions at Standard Chartered Bank, Nile Bank, Palliative Care Association of Uganda and the Uganda Institute of Banking and Financial Services.