One of the major cornerstones of the Ten-Point Program which formed and still forms the bedrock of the NRM government is the building of an independent, integrated, and self-sustaining national economy that would stop the leakage of Uganda's wealth abroad.
The ten-point programme, written during the 1981-1986 bush war, was defined by its architects as a set of "proposals for a political programme that could form the basis for a nationwide coalition of political and social forces that could usher in a new and better future, for the long-suffering people of Uganda."
To bring back this wealth, it was important to build a vibrant and robust export sector, but for a long time and due to several years of misrule between 1971 to 1985, a huge chunk of Uganda's economy was reduced to ruins with coffee being the only significant export, as there was not manufacturing or a vibrant services sector to talk about. Until 1994 coffee exports (USD357 million) formed 77.3% of Uganda's export revenues- totaling to USD461.6 million. The remaining 22.7% of export revenue (USD104.7 million) was largely made up of other traditional agriculture crops such as tea, tobacco and beans- but even then, these were being produced on a largely subsistence basis.
At the core of building a strong economy was fighting household poverty by increasing household earnings, thus the many programmes such as Entandikwa (credit scheme), Poverty Eradication Action Plan (PEAP), Bonna Baggagawale, Operation Wealth Creation etc., that have successively been put in place, often in succession of each other and building on the successes of the previous one.
Given the strategic importance of agriculture to both food security and the economy- it is the biggest contributor to Uganda's GDP; employment and export earnings, most of the plans, have had a strong agriculture component. For example, under the Plan for the Modernisation of Agriculture (PMA), a cornerstone of PEAP, six core areas for public action in agriculture were identified, namely: research and technology, advisory services, education for agriculture, access to…
MORE ARTICLES

First of all, let us start with a review of

It is now slightly over three years since AB InBev

Report of the Presidential Tripartite Committee Dr Louis Kasekende, the
Thought Leadership
Introduction
History is awash with examples of great men and women whose acts shaped the world around them and territories beyond their enclaves.
In the field of science for example, the Italian physicist, Galileo (1564 – 1642), is recognized as the father of modern astronomy and physics for his discovery of the Galilean moons, changing the course of astronomy, as we know it today, for good. In politics, around 525BC in ancient Athens, Greek Philosopher, Cleisthenes invented modern democracy, a form of government that has endured for over 2,500 years! In Medicine, Hippocrates who born around 460 BC became known as the founder of modern medicine. In the military sphere, Gen. Sun Tzu (544-496 BC) is known as the father of Eastern military strategy and greatly influenced Chinese, Japanese, Korean, Vietnamese and even, remotely here, the National Resistance Army (NRA) historical and modern war tactics and of its successor, the Uganda Peoples Defence Forces (UPDF).
In energy, Michael Faraday (1791-1867), is acclaimed for self- taught science that enabled him to excel and become the "father of electricity." In transport, George Cayley didn't live to see his goal but his contributions to aviation were acknowledged by the Wright Brothers as directly contributing to and influencing their own momentous achievements. George Cayley was first referred to as 'The Father of the Aeroplane' in 1846. In the religious sphere, one notable individual, Jesus Christ, who lived…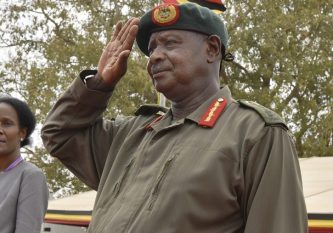 Introduction History is awash with examples of great men and women whose acts shaped the world around them and territories beyond their enclaves. In the field of science for example,
Finance
City Lawyer, Robert Kirunda is a well-known commercial lawyer. He is also a lecturer at Makerere University's School of Law; a political commentator on NBSTV and a regular gangster- as the panellists on Capital FM's popular political programme, Capital Gang are known.
He is an avid micro-blogger with quite a following on twitter and LinkedIn. He has cutout a niche for his positions on corruption, fintech, human rights and government policy. When he debates, he exudes a calm but firm demeanour- whether online or on air, he is known for not taking any prisoners. No question seems difficult for him.
Recently, a story was doing the rounds on social media, alleging that he (Kirunda) was involved in lobbying the presidency for the return of former Bank of Uganda Deputy Governor, Dr. Louis Kasekende, whose term expired on January 14th 2020, Kirunda quickly and strongly came out, on twitter, all guns blazing.
"My attention has been variously drawn to the false story alleging that I have been lobbying for the renewal of Dr. Kasekende's contract. While I am flattered that some elements think I am that connected, THIS STORY IS PATENTLY FALSE, MALICIOUS AND UNFORTUNATE," he wrote on his twitter account in clean and crisp English.
He even subtly threatened to take unspecified actions against whoever it is, that was behind these allegations.
"While I believe that those who know me well know better, this sort of unfounded attack on me on social media is most unfortunate and I will, in time, take the necessary actions to address it," he further wrote.
The rumours have since died.
But if there is one thing, that Kirunda is not comfortable talking about- it is his past at JN Kirkland & Associates, the law firm at the centre of the controversial sale of the assets of three of the seven defunct banks closed by Bank of Uganda in the last two decades.
By Muhereza Kyamutetera
Following three and a half years of tutelage under her father's wings, as Chief of Staff of the Simba Group,
Fifty (50) Uganda Shillings can hardly buy you anything, not even in the corner shop-but if you are connected to Airtel, you can actually top up airtime for that amount and make that life-changing call for three (3) shillings per second. That's not all, Airtel today, also can deliver to you 1 GB of data for just 1,500 Uganda Shillings, just about the same price of a rolex- Uganda's most popular street food. Did I mention, that all this can be purchased from the comfort of your home via Airtel Money anywhere in Uganda? In this interview V.G Somasekhar, Airtel Uganda's CEO speaks about the nexus between accessibility, affordability and simplicity of voice, data and Airtel money on one hand and Airtel Uganda's big match to market leadership on the other.
First of all, let us start with a review of 2019. How would you summarise it in terms of the industry and for Airtel Uganda in particular?
I think 2019 has been a year of investment? In 2019, Airtel invested ahead of the curve with an outlook on the future but also to consolidate and stabilize our position in the market.
We have a huge aspiration and ambition for Uganda and that is why, at the beginning of 2019, we invested in 100 percent 4G capability at all our sites. Uganda was among the first countries where Airtel made such an investment, which to me is a huge leap of faith. Huge, considering that internet usage and penetration in this market are still improving, we just made one shot; 100 percent 4G. There are not many countries in Africa which have achieved that milestone.
We know that the future of telecommunication networks and the future of consumer needs is about internet and that's why we made this forward looking step and made the big investment in country-wide 4G internet.
Secondly, in 2019, we also scaled up our network dramatically from about 1,300 sites in 2017. We expect to hit…
Introduction History is awash with examples of great men and women whose acts shaped the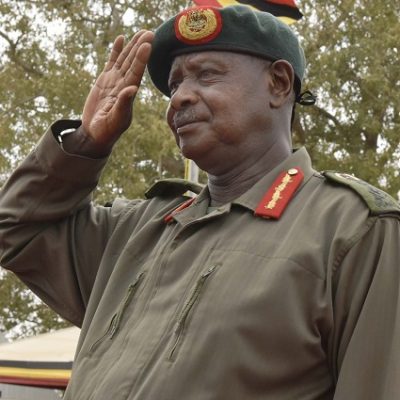 Increased supply of properties, coupled with changing consumer preferences and statutory changes in the warehousing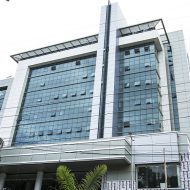 SPORT NEWS
The 'Stanbic Uganda Cup' is back bigger and better with yet another increase in prize money for participating teams and exciting rewards for football fans.
Winning Prize money has been increased to a total of UGX 132 million up from UGX 120 million for the final sixteen teams with the winning team walking away with UGX 40 million, the Runner Up UGX 20 million, the semi- finalists UGX 12 million each, the quarter finalists UGX 6 million each and the teams that finish in the Round of 16 UGX 3 million. The prize money for the tournament has been increasing from UGX 120 million last season and UGX 90 million the previous season.
Speaking at the launch of the new season and draws for the Round of 64, FUFA President Eng. Moses Magogo lauded Stanbic Bank for supporting the growth of Ugandan football.
"Besides uniting people like nothing else, Football is big industry the world over with economic benefits arising from promoting the country abroad contributing to economic development through job creation for the youth, and skills development. Thanks to support from corporates like Stanbic Bank, Ugandan football is growing exponentially and is now making substantial contributions to the Ugandan economy," Magogo said.
"The Stanbic Uganda Cup was first played in 1971 by a handful of teams but has grown over the years into the biggest club football…
MORE ARTICLES IN THIS CATEGORY
Arinaitwe Rugyendo I January 27th, 2020

Muhereza Kyamutetera I January 26th, 2020

Muhereza Kyamutetera I January 26th, 2020

Muhereza Kyamutetera I January 26th, 2020
Blood donors all over Uganda, collected 1,318 units of blood on the first day of the 5-Day NSSF Blood Drive- roughly 13% of the total target over the 5-day campaign. The Fund, in their annual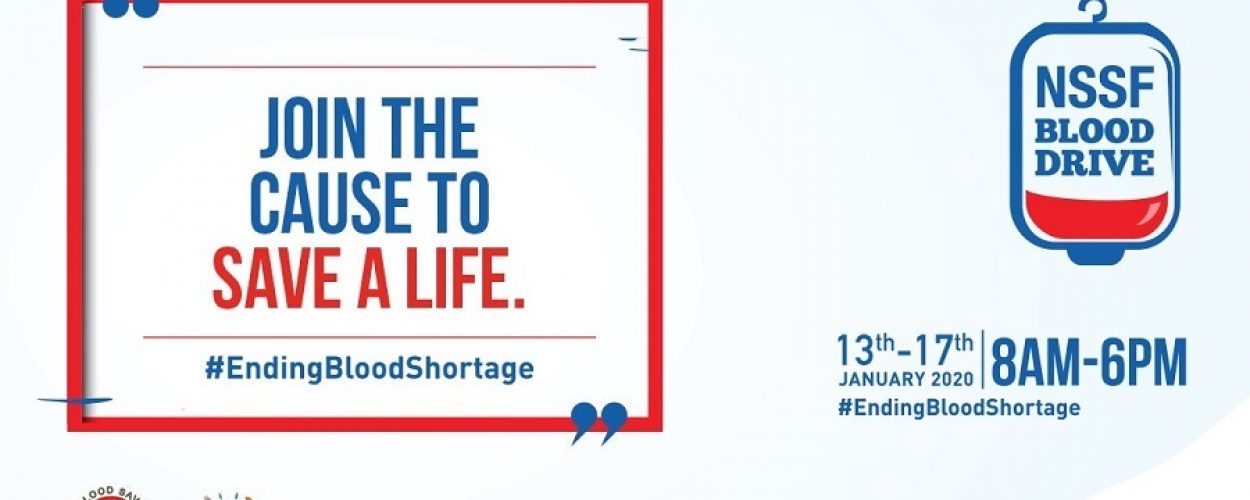 error:
Content is protected !!