EC kick-starts 2020/21 electoral process with polling stations reorganisation; polling stations to increase from 2,800 to 3,500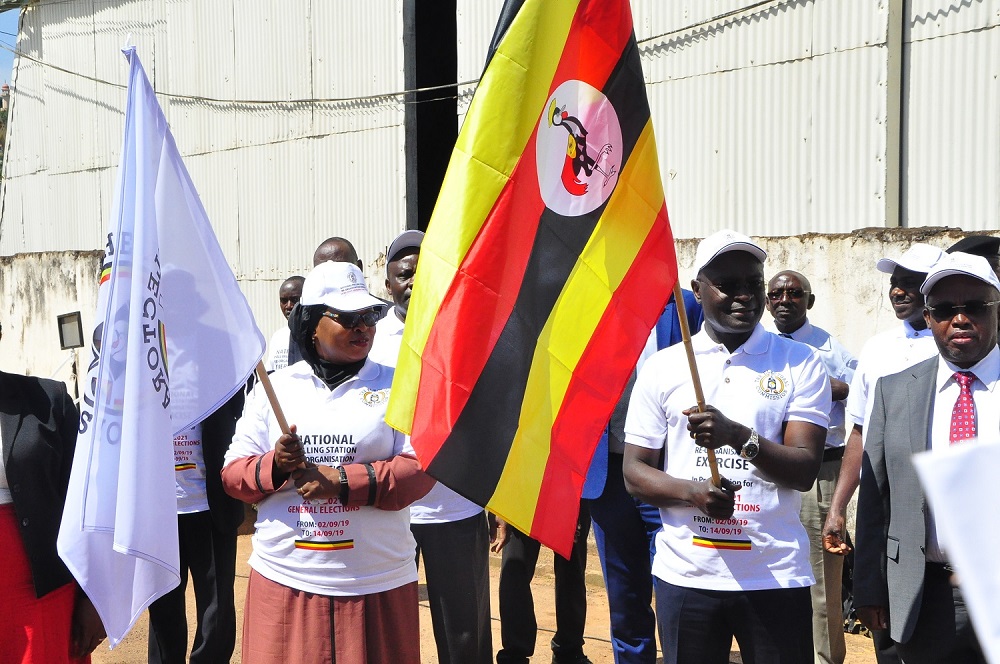 The Electoral Commission on 28th August launched a multimedia campaign to sensitize the public about the ongoing reorganisation of polling stations, in preparation for the forthcoming 2020/2021 general elections.
The public campaign was launched at the Electoral Commission's headquarters in Kampala by Justice Byabakama Mugenyi Simon, the Chairperson, Electoral Commission and will run from Monday September 2nd 2019 to 14th September 2019 across the country.
Justice Byabakama was flanked by Deputy Chairperson Hajjat Aisha Lubega and Commissioners Stephen Tashobya and Justine Ahabwe Mugabi as well as Commission Secretary, Sam Rwakoojo.
Speaking at the launch, Justice Byabakama said that the reorganisation is being done in accordance with Section 12 (1) (d) and Section 33 of the Electoral Commission Act as well as Section 30 (1) of the Presidential Election Act 2005, that mandates the EC to establish and operate polling stations within at least each Parish or Ward of every electoral district.
The reorganisation, he said, shall involve either splitting, merging, relocation and or renaming of polling stations. It shall also involve the creation of new polling stations where necessary.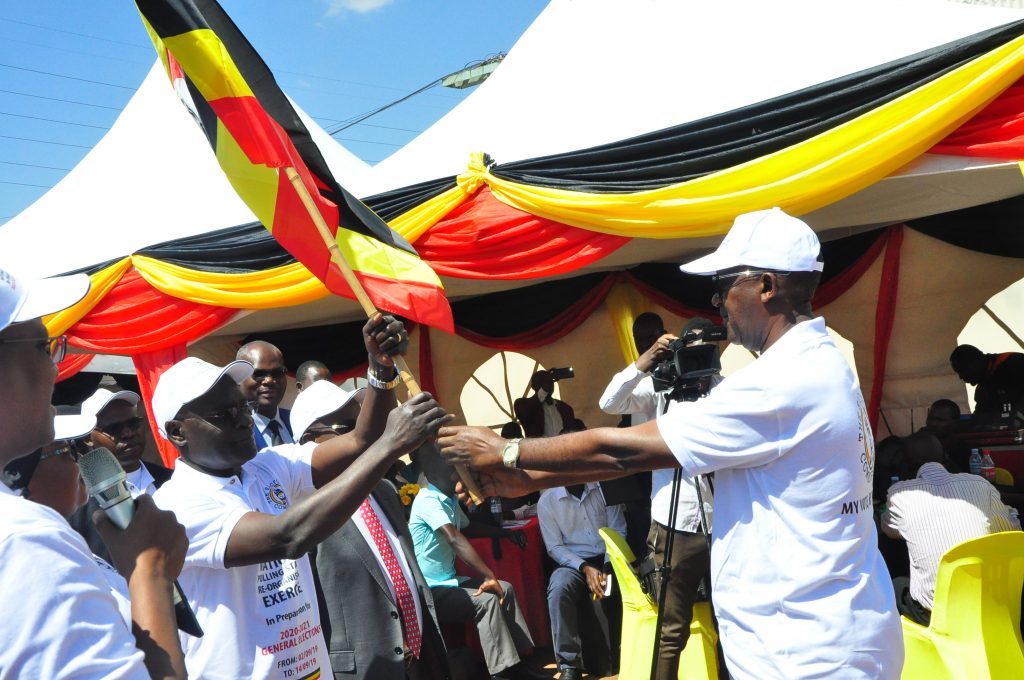 "The reorganisation is to among other reasons ensure that each parish/ward and electoral area at Sub-County level has got at least one polling station in accordance with Sec. 33 of the Electoral Commission Act (Cap 140) and to ensure that where possible, polling stations that have far less than the optimum number of voters are merged, taking into consideration proximity of the villages, geographical features such as highlands, water bodies, swamps and distances travelled by voters to the polling stations," he said.
Justice Byabakama also said that exercise would look at splitting polling stations with significantly more than the optimum number of voters (higher than 900 voters) into two or more polling stations, excluding Kampala and Wakiso whose optimum number could go up to 1,200 voters per station. The exercise would also merge polling stations previously split on the basis of alphabets and thereafter split them on the basis of villages instead, where applicable and there are reasonable numbers of voters to form the new polling stations.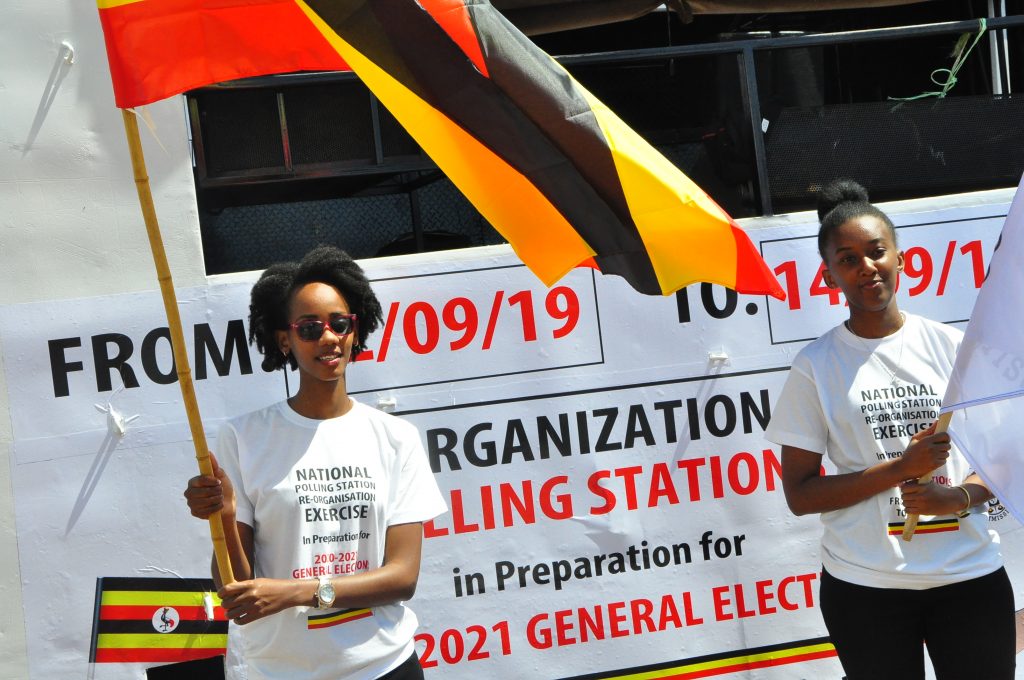 "Suitable venues should be identified in those villages for the respective polling stations," he said.
He also said the reorganisation exercise shall in consultation with residents, relocate polling stations that are;-
Located in inappropriate/illegal or contestable areas e.g. Near bars;
Located in congested areas like market places;
Clustered in polling centres without adequate space for polling activities;
Inconvenient for the population to cast their votes is; resulting in voters traveling long distances to vote;
Where developments have taken place since the last reorganisation e.g. Buildings, roads, industries, factories and places that are no longer public etc.;
"These polling stations will be shifted to any other appropriate and convenient location within the parish," Justice Byabakama said.
EC will exhibit maximum and optimum transparency
The exercise will also cover the renaming of polling stations to reflect their physical locations especially where villages have been split and now have new names since the last election and in this case parish and village names will be harmonised with the corresponding polling stations so as to ensure that all the newly-created villages appear on the voters register.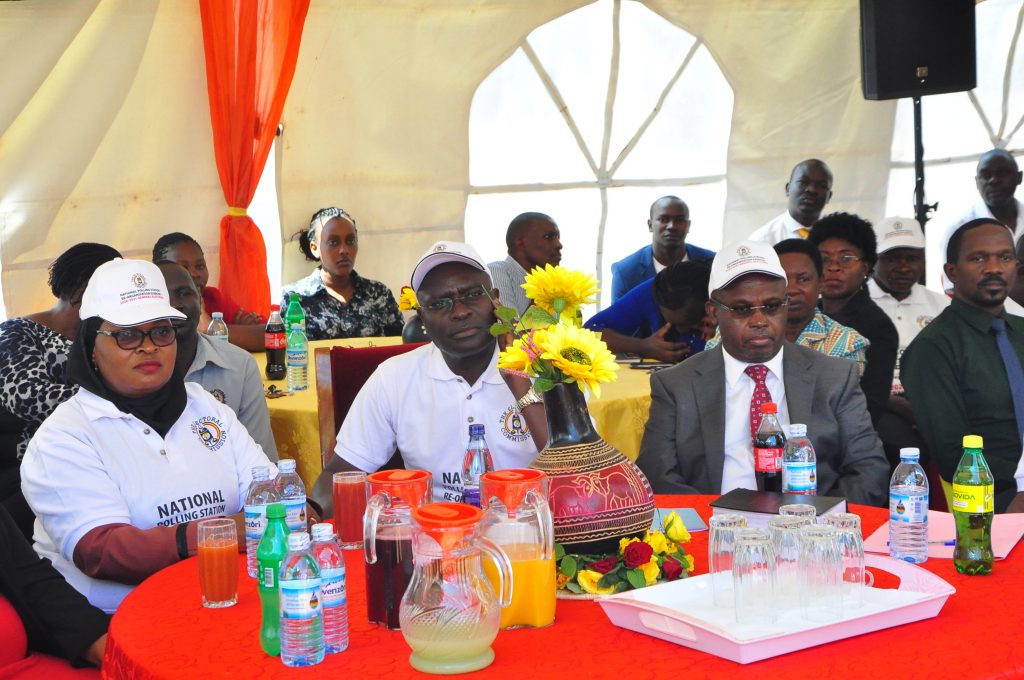 "The successful conclusion of this exercise shall pave way for the update of national voters register, later this year," he said, adding: "In order to ensure that the public is well informed, the Commission will conduct publicity and voter education programmes, across the 12 EC regions in the country. This will majorly be through live talk shows and announcements on radio and social media to reach out to the youth."
"The commission in its work is required to exhibit maximum and optimum transparency. We want the people of Uganda to know what is taking place because this election is about them exercising their right; that is why the commission believes in transparency," he said.
The exercise shall be overseen by, parish supervisors/reorganisation officials, Sub-county supervisors, returning officers, party agents and local leaders amongst other stakeholders.
EC Secretary, Mr. Sam Rwakoojo said that the reorganization is in recognition of the fact that since last election, "new administrative units were created by ministry of local government" and that these needed new boundaries established and new polling stations gazetted.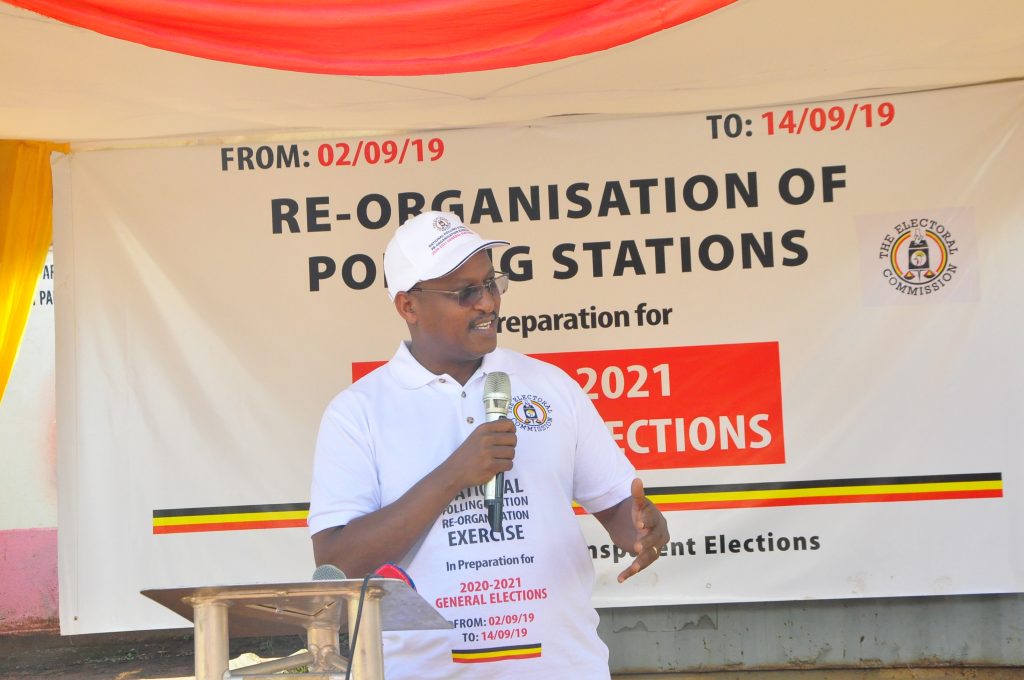 "This exercise that we are launching today is a process of creating those polling stations and it is an extremely important process, because without it then you won't have a register; without a register you will not have other activities that will follow," he said adding: "The reorganization (of polling stations) is that start of the 2020/21 electoral process. We are officially launching the 2020-2021 general elections."
Rwakoojo said that using the same reorganized polling stations, the EC would go ahead to update and display new voters' registers thereafter.
"We will use the same registers to do nominations at all levels from presidential to local government," he said. All in all, he said polling stations would increase from 2,800 in the last election to about 3,500 polling stations cater for increased voters and the changes in the administrative units in the last country since the last election.
OPINION: "Hoima and Kaabong elections were successful, largely peaceful and the outcomes reflect the true will of the people,"- EC's Byabakama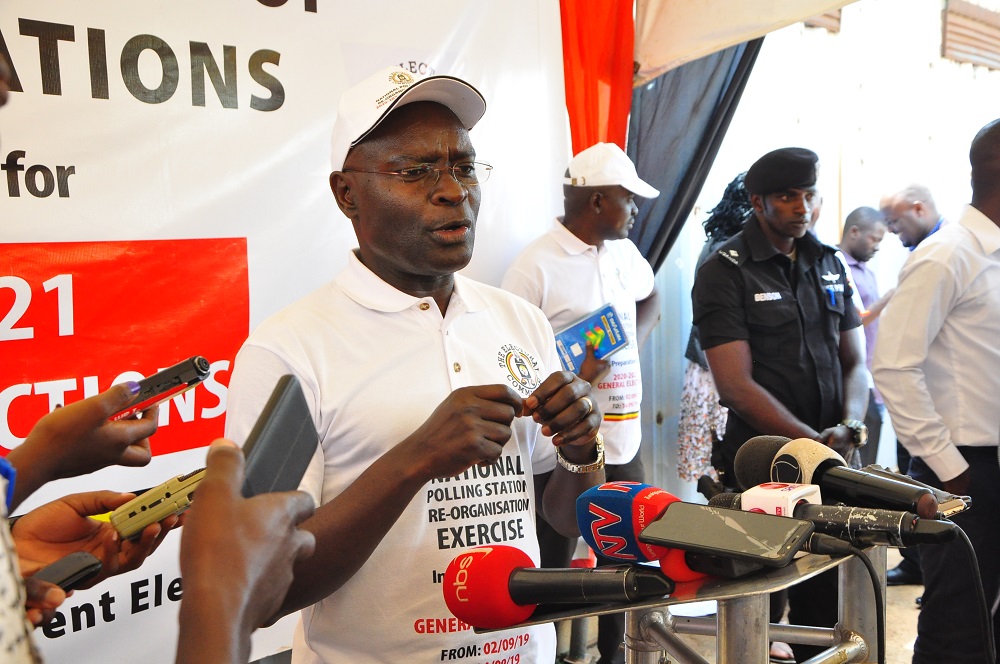 On behalf of the Electoral Commission and on my own behalf, I would like to take this opportunity to congratulate the people of Kaabong and Hoima districts, and all the key stakeholders in the electoral process, for successfully concluding the above elections. Indeed, the electoral process in these districts was largely peaceful and the outcomes reflect the true will of the people of Kaabong and Hoima. The Electoral Commission urges the winners in these by elections to reach out and work with the losers for the development of their respective districts.
I wish to point out that upon conclusion of these by-elections, a lot of talk and social media reports have focused on the by-election in Hoima District. The Electoral Commission has particularly noted with concern, the allegations made by some leaders of the Forum for Democratic Change (FDC), about the conduct of the by-election of District Woman Member of Parliament for Hoima District, which was held on Thursday 26th September 2019.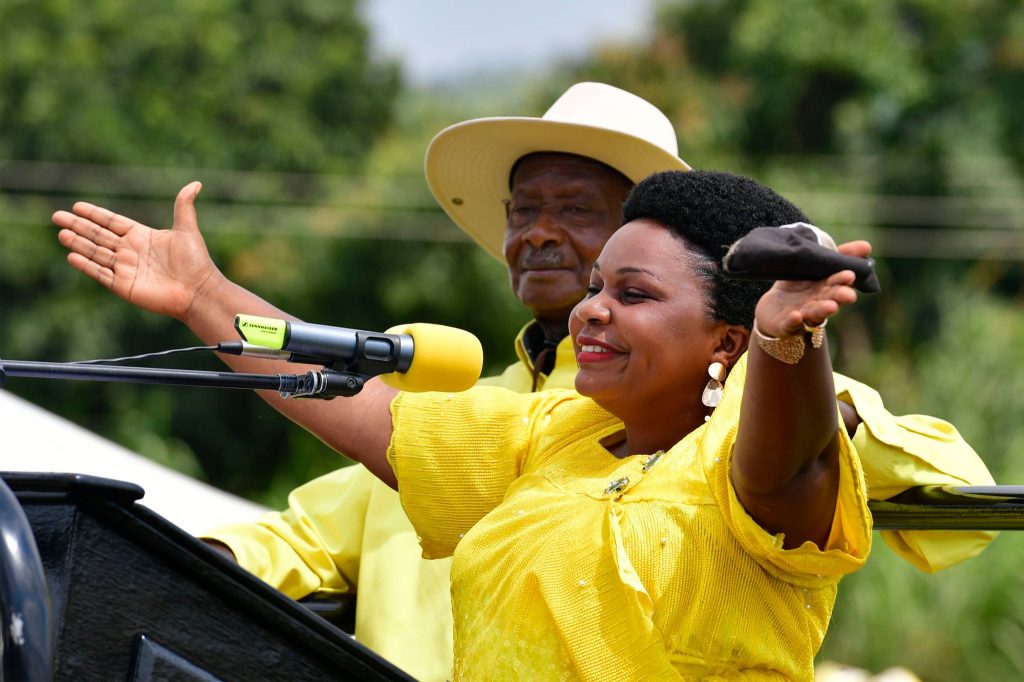 There are unfortunate claims that the Electoral Commission issued ballot papers to the National Resistance Movement (NRM) before polling day. This allegation is incorrect.
For avoidance of doubt, on Thursday 26thSeptember 2019, the Electoral Commission received a report of attempted ballot stuffing at one of the two hundred and sixty-six (266) polling stations in Hoima District. Two agents for Candidate Nyakato Asinansi, namely, Hon. Michael Kabaziguruka and. Maj. Gen. Mugisha Muntu (Rtd) reported to the Commission that a voter attempted to insert pre-ticked ballot papers into the ballot box, but was intercepted by the Polling Constable for that station. Those pre-ticked ballot papers should have been handed over to Police for further investigation but Gen. Muntu insisted that they (ballots) be handed over to the Electoral Commission.
The Commission assigned one of our senior Legal Officers to receive them, and a total of fifty-one (51) ticked ballot papers were handed over to us.
The ballot papers in question are now a subject of Police investigation.
The Commission is committed to pursue that matter with Police and ensure that the culprits are brought to book.
The Commission is further disappointed by acts of suspected forgery by some FDC supporters who made counterfeit accreditation tags and distributed them to their agents for purposes of observing the by-election.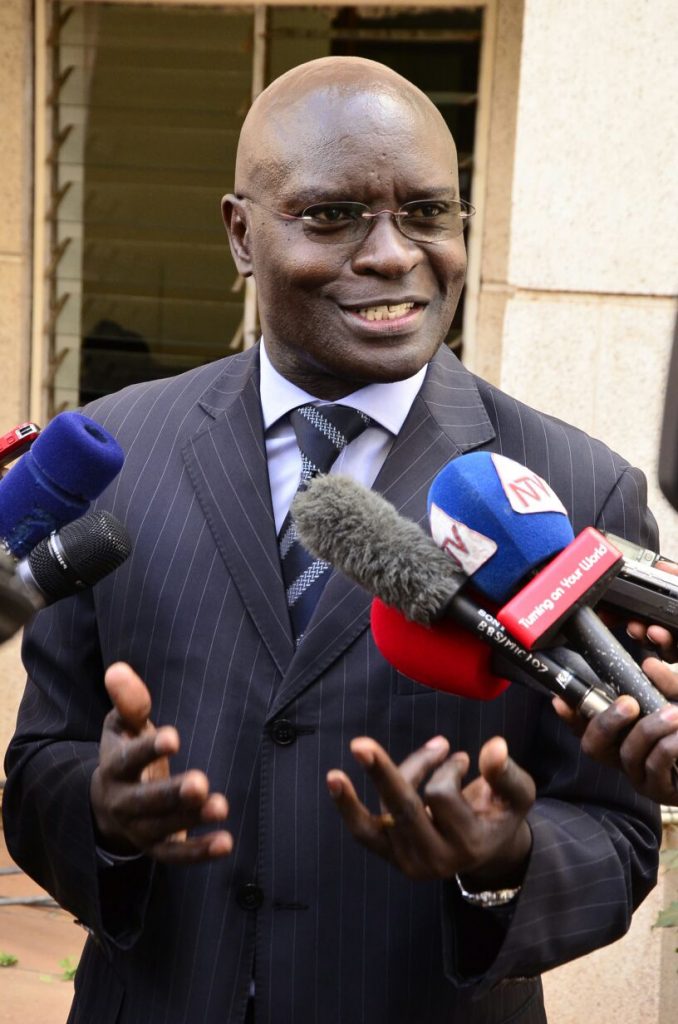 The Commission condemns all acts of non-compliance with the electoral laws, and calls on all stakeholders to work with the Commission to ensure credible elections. The Commission reiterates its commitment in ensuring that elections are conducted in a free, fair and transparent manner.
I wish to thank the Uganda Police Force for apprehending some of these suspects, namely Kizza Hakim and one Walakira, who have since been charged with forgery before the Magistrate's Court at Hoima and are now remanded, as investigations continue.
The Commission wishes to warn the general public, and particularly stakeholders in the electoral process that forgery of election materials is a criminal act.
The Commission also noted with concern the abuse of social media platforms by some individuals during the electoral process. This was particularly widespread during the tallying of elections results. A lot of falsehood was disseminated, for example, fictitious results from non-existing polling stations.
The Commission condemns this behavior as it misleads the public and other stakeholders and gives voters false hope about the results.
We urge Ugandans not to abuse these social media platforms, and warn the public to desist from sharing unverified information.
The Commission condemns all acts of non-compliance with the electoral laws, and calls on all stakeholders to work with the Commission to ensure credible elections.
The Commission reiterates its commitment in ensuring that elections are conducted in a free, fair and transparent manner.
The writer, Justice Byabakama Mugenyi Simon is the Chairperson, Electoral Commission
From Saul to Paul? A candid conversation with Andrew Mwenda about his new-found love for Museveni, his contempt for the opposition and several other issues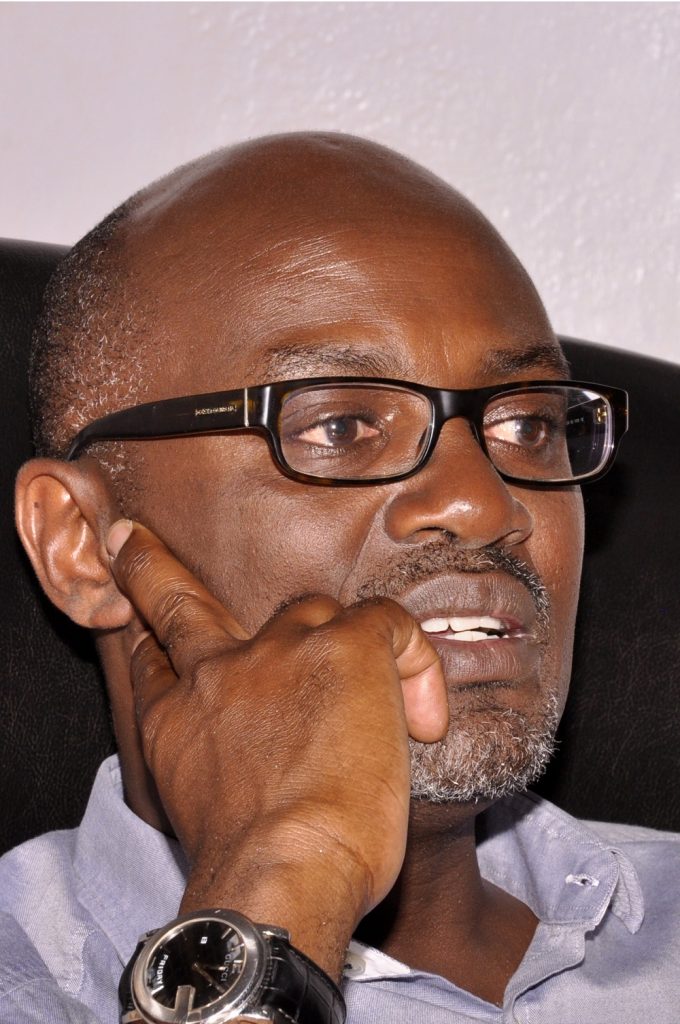 Andrew Mwenda or Oldman of the Clan as he loves to call himself, is a man that is loved and respected by his followers, but perhaps detested by his critics in equal measure. The journalist first, political analyst and businessman, broke his teeth as a harsh critic of President Yoweri Kaguta Museveni while he worked for Nation Media Group in Kampala, but has since not only toned down but instead refocused his trademark sharp-tongued assaults onto the opposition.  CEO East Africa's Muhereza Kyamutetera, tracked him down for a candid nearly 2-hours interview to understand his Saul-to-Paul story and many other issues.
Andrew Mwenda is one person who is loved and hated in equal Andrew Mwenda is one person who is loved and hated in equal measure. Everyone has a different view of Andrew Mwenda out there. But to you, who is Andrew Mwenda? How do you describe yourself? Why do you call yourself the old man of the clan?
First of all you are right, Andrew Mwenda is the 'Old Man of the Clan'. Why I call myself the Old Man of the Clan is an interesting one. I was my best friend, Bob Kasango's best man in December 2000. The church needed me to produce my birth certificate- I don't know why. I called my mom and she sent it to me. I did not check, I just gave it to Bob.
Bob said, Andrew you are very old; I said what do you mean? He said, "Andrew, your birth certificate says you are 88 years old." So when I got it back, it actually said that I had been born on 3rd October 1912- so I was actually 88 years. From that day I said I was the 'Oldman of the Clan'. But in reality, I was born on 3rd October 1972, but I think part of the ink on the "7" had faded, so the "7" looks like "1".
But since I don't know with certainty what happened to the ink, I take the date that is on my official document; so next month, on the 3rd October I am turning 107 years. I am probably the oldest guy alive in my clan- at least by my birth certificate. Yes!
Away from the old man of the clan label, everybody describes you the way they like- some with admiration, others with disdain and I am sure you have seen all this on social media.  But how do you describe yourself?
I do not take so much time to analyse Andrew Mwenda- I analyse other things. Perhaps I would describe myself generously as somebody who is open minded, liberal, fiercely independent, opposed to mob justice, hostile to common nonsense mistaken for common sense and I am intellectually curious. I am also impatient, sometimes insensitive and perhaps arrogant in certain cases.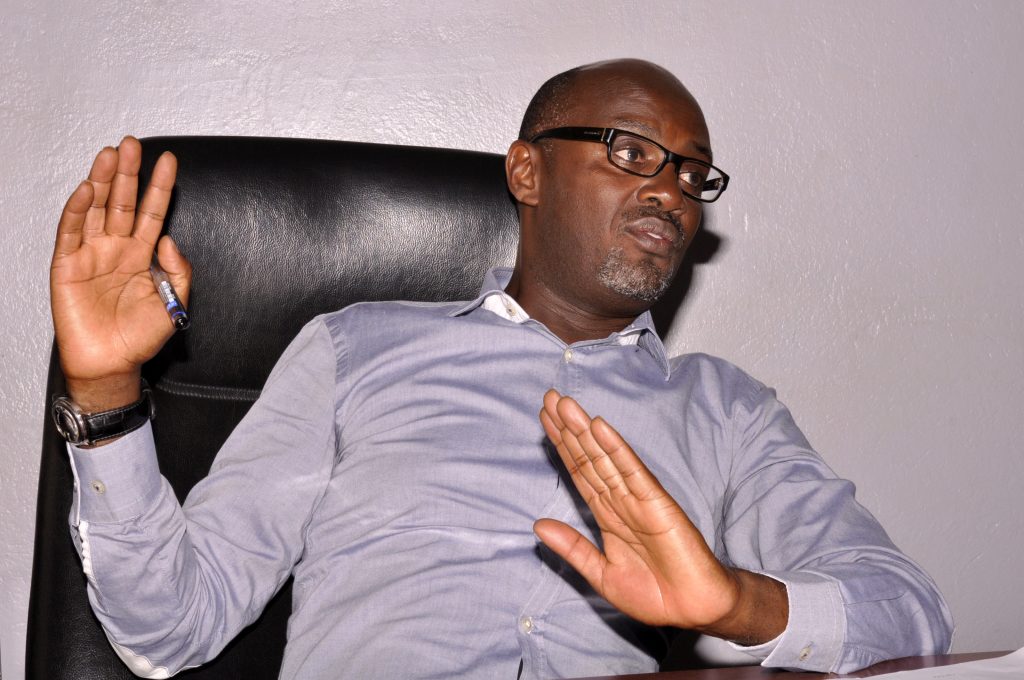 I am not attracted to conventional ideas. I like to question assumptions and certainties. If people are so certain about something I become more suspicious of it.
Many Ugandans like to move with the flow. What do you think influenced you to become this different?
Interestingly, I believe this is influence by the bible. When I was child, I was a very strong Christian. But now I am a non-Christian Christian, a secular Christian. I do not believe that Jesus Christ is a Son of God and neither do I believe in God but I am an admirer of Jesus as a moral philosopher.
His philosophical teachings on love, patience, tolerance, empathy for the poor and vulnerable; I find them attractive. Everyday I pray that I can live up to these high moral ideals and everyday I fail to. This only reminds me that I am human.
By the time I was 5-7 years I was reading the Bible. I read the story of Mathew, Mark, Luke and John. So, when I read the story of Jesus Christ, he's a very good man, he's saving people, he's kind to others, he's loving and he has come to save us from our sins by risking his life for us.
Then he is is arrested and taken for trial. The judge, Pontius Pilate, who was a Roman Governor in Judea clearly states that Jesus had done nothing. He said he wanted Jesus to be set free because he was innocent. But the crowd, actually the mob, began shouting: "crucify him, crucify him, crucify him."
To appease the mob, Pilate offered them a thief, Barnabas, so that Jesus can go free. But the mob could not hear any of this. They said release Barnabas, a thief, and crucify Jesus, an good, gentle, kind and innocent person.
As a child I was actually tortured by this mob action. I would cry all night all day. Why were they asking for the killing of the person who is very good and kind and saving a thief. I despised Pontius Pilate for failure to stand up to the mob. I began to develop an intense hatred for the mob.
So at what point did you stop being a Christian seeing you were this connected with Jesus?
In 1982 when I turned 10 years, my father bought me two books – one was called Africa learns about Europe and the other, Europe learns about Africa. In one of them, there is a story about Socrates, a classical Greek philosopher. When I read it,it was about two pages, it was so exciting and I went to our library and found a book called: The Story of Philosophy: The Lives and Opinions of the Great Philosophers, by Will Durant.
In there, there is a deeper story about Socrates, who was a teacher of Plato, another great philosopher. After reading the story of Socrates, it became clear to me that the Christians resurrected the story of Socrates and made it into a story of Jesus. That's when I quit the church.
The democratic assembly of Athens sitting as a court is what sentenced Socrates to death – a large majority voted to kill Socrates. Plato tells this story with prose better that poetry. He tells that that Socrates was the kindest and noblest person in Athens. He was taken to this court on trumped up charges, just like Jesus. And the mob ordered his death.
The story of the murder of Socrates by a democratic assembly turned my hatred of mob rule into scorn. I developed an intense scorn for mobs and their views.
Given the trends in Uganda and the world- we (CEO East Africa Magazine) have predicted that there won't be a profitable newspaper business running in Uganda by 2029. You have been in the newspaper/publishing industry since the 90s- what do you think is the future of print media?
I would agree with you, but not entirely. New technologies especially digital technologies are going to wipe out newspapers that are not innovative enough to find niches where they can survive. So, when the newspapers we have today are eliminated, it will allow the emergency of new and reconstituted newspapers that understand how to position themselves and those will survive.
But yes I agree with you that mainstream newspapers as we understand them today are going to die out.
Even us at The Independent, we are actually thinking of transforming, because right now, it does not make money. The newspaper is heavily subsidized by our books; in fact we keep it in print out of respect of our readers and out of legacy that we are a platform for democratic discussion, but the physical paper loses us a lot of money. We are thinking of ways on how to reinvent it so that it comes out monthly and it is sold directly through subscription and we sell to only those that have subscribed.
We are looking at increasing its intellectual content; we look for those people who are interested in longer, more reflective articles. Social media has bastardised knowledge; every person thinks they can create news, people's concentration spans are limited. So, you can no longer sell a mass circulation newspaper using hard copies because social media is much more instantaneous in delivering news.
Newspapers have to go into long-term things because they can no longer report that this happened yesterday! I don't think that is going to work.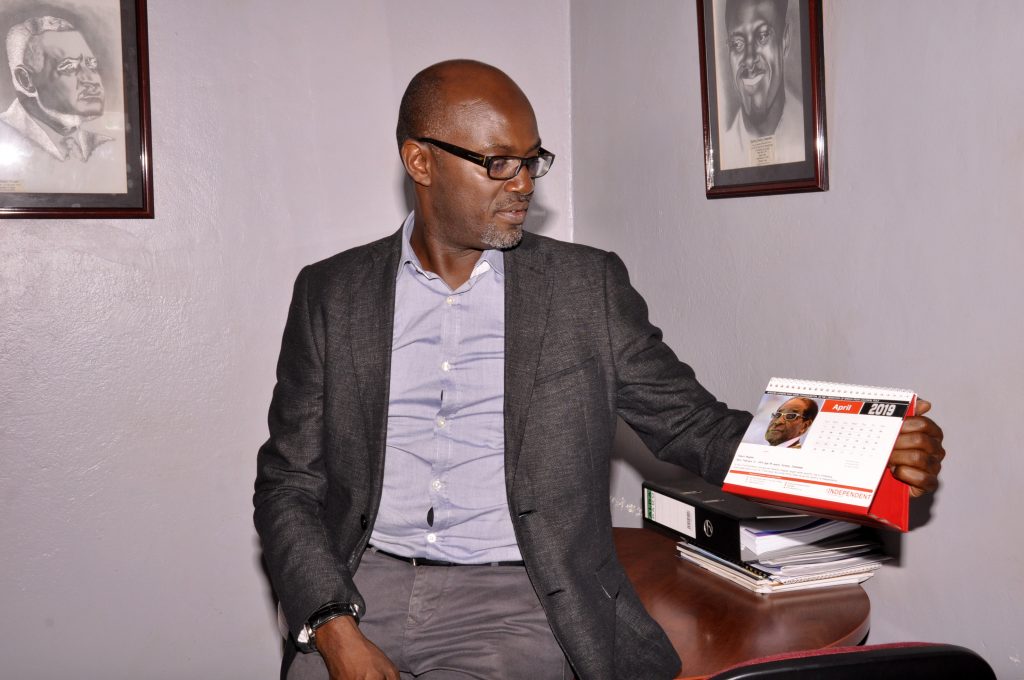 Away from that, when I was growing uAway from that, when I was growing up the Andrew Mwenda I knew is different from the one I see today. You cut your teeth as a Museveni critic who never seemed to see anything good- but today, we see a more objective and balanced Mwenda, so much so that some people even think you have become a Museveni apologist. What happened? What has influenced your thinking?
A series of things have happened I should say.
People say I am Museveni Supporter, but I consider myself more of an independent person. It is hard for me to write an article where I don't criticise Museveni. I am however more critical of the opposition because I know they are much worse than him.
Secondly the days they talk about I was in my early 30s and now I am in my late 40s. I have aged. As you age, especially if you are a thinking person like me, you tend to read more and reflect deeper. I think what I say today is a product of experience – when I was young, I used to rush to conclusions. Now, a lot of what I say today is because of maturity.
For example, recently there was a photo of newly born babies sleeping on plastic chairs in Kawempe Referral Hospital, instead of baby cots. Somebody published those pictures and you saw the way people reacted – they denounced government for corruption and incompetence. Fifteen years ago, I would have done similar. But because I have read and I have so much experience, my reaction was entirely different – I celebrated it.
I celebrated it because you cannot believe that in 2010, only 39% of Ugandan mothers went to deliver in hospitals and today 83% of Ugandan mothers are going to deliver in hospital. That shows a growing public confidence in our health system and because the confidence is growing faster than the facilities – there is overcrowding.
The second things: you realize that at that time I was an employee; I had only responsibility to myself. Now I am an employer. I am involved a few companies which employ many people whom I am more responsible to. Those days I was looking at life from a vantage point of someone who is only responsible to himself – now as a leader, I have people's wages to think about; so my perspective has changed from employee to an employer, from labour to capital – you get it? And therefore, I look at things differently – that has happened in my life.
The most important thing is that my reading widely has enriched me a lot. My reading of other countries has taught me that a lot of the problems that we see in Uganda, which we blame of President Museveni, are problems of poverty. I have come to a conclusion that in fact he is managing them better than many of his contemporaries in Africa and other poor countries.
For example people say Museveni is not building institutions, but I ask that how many Ugandans have built firms, companies that have reached the highest level and they have left them to management to run without family interference, the way the Agha Khan runs Daily Monitor? Or the way MTN is run- there is no owner of MTN that is involved in it here!
Tell me one Ugandan company? So why should we only expect Museveni to be the one to build institutions in a society that doesn't build them? He is not a magician. His behaviour reflects who we are – I can't blame Museveni for that anymore. I used to, but over time I have realized that there are many problems, which are embedded in our society, but which are attributed to him. The inescapable conclusion is that Museveni is a consequence but not the cause of these problems.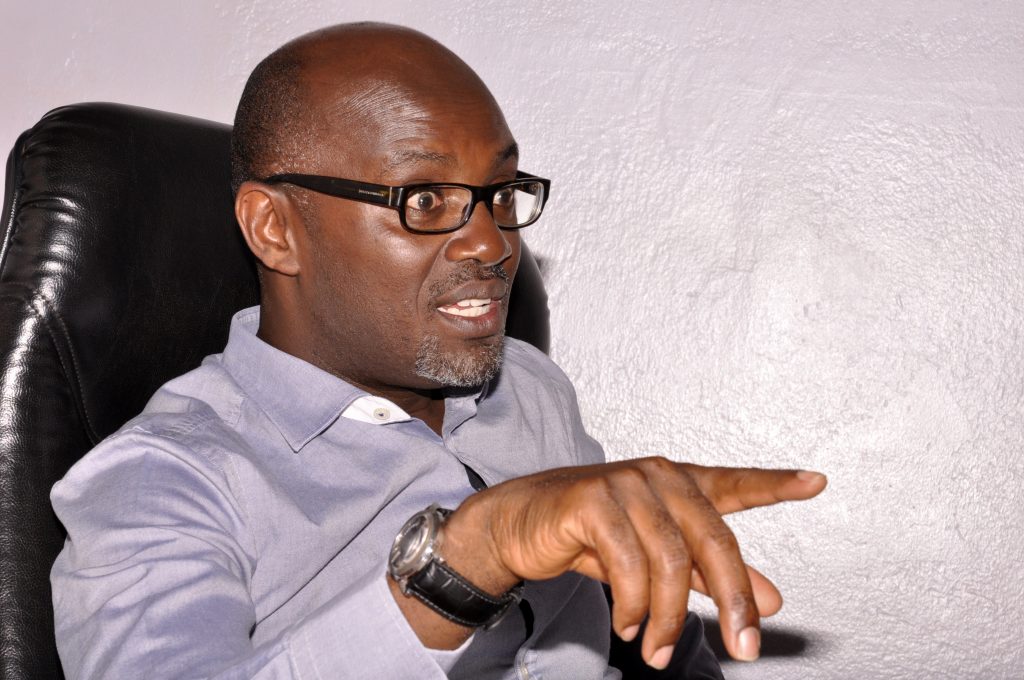 Secondly, I personally think we have entered the most developmental phase of the Museveni presidency. The Uganda government is investing in roads, highways, expressways, dams, transmission lines- they are doing it in a slow disorganised and corrupt way, but they are doing it.
Have you seen the plans for Kampala City? KCCA has gotten USD208million from African Development Bank (ADB). There are several dual-carriageways, flyovers and expressways in the pipeline that will link into the Jinja Expressway, the Southern Bypass and the Busega-Mpigi express way where the contractor is on site.
All the things that I used to criticise Museveni about in the 1990s and early 2000s, he is doing- so I find it difficult to criticise him for doing what I said he should do.
Many a time, I have seen people say that Andrew Mwenda said that Corruption is good for Uganda. Did you actually say that?  
Kyamutetera, let me challenge you- go get me an article where Andrew Mwenda says that corruption is very good for the economy and I will give you $1,000.
Every cognitive scientist will tell you that human beings are cognitive misers, meaning that we prefer to do as little thinking as possible. People argue about corruption based on moral sentiment rather than any critical study of history.
I have never said corruption is good for development. I actually do not know its effects on growth and development. However, I can say without fear of contradiction that the existence of corruption in a country does not automatically stop it from developing. This is not an opinion but an expression of a historic fact.
The historic fact is that most of the countries that have developed had very high levels of corruption during their development process. – Britain, United States etc. What we call corruption today was perfectly legal and ethical in the whole of Europe and North America, Canada, Austria, New Zealand.
Once they transformed, their societies produced new social classes, new social forces: civil society, professional associations, organized labour, a bourgeoisie etc., which built a new culture, new norms, new institutions and new rules. These rules started criminalizing behavior that had been normal and now legislated it as corrupt. So, low levels of corruption in the rich countries are a consequence of development and not the cause it.
China is the most rapidly industrializing country in the world today, go and witness the corruption in China. South Korea during its period of transformation from a poor to a rich country 1960s to 1990s was so corrupt that in 1997 they convicted two of its former presidents for stealing seven hundred million dollars each.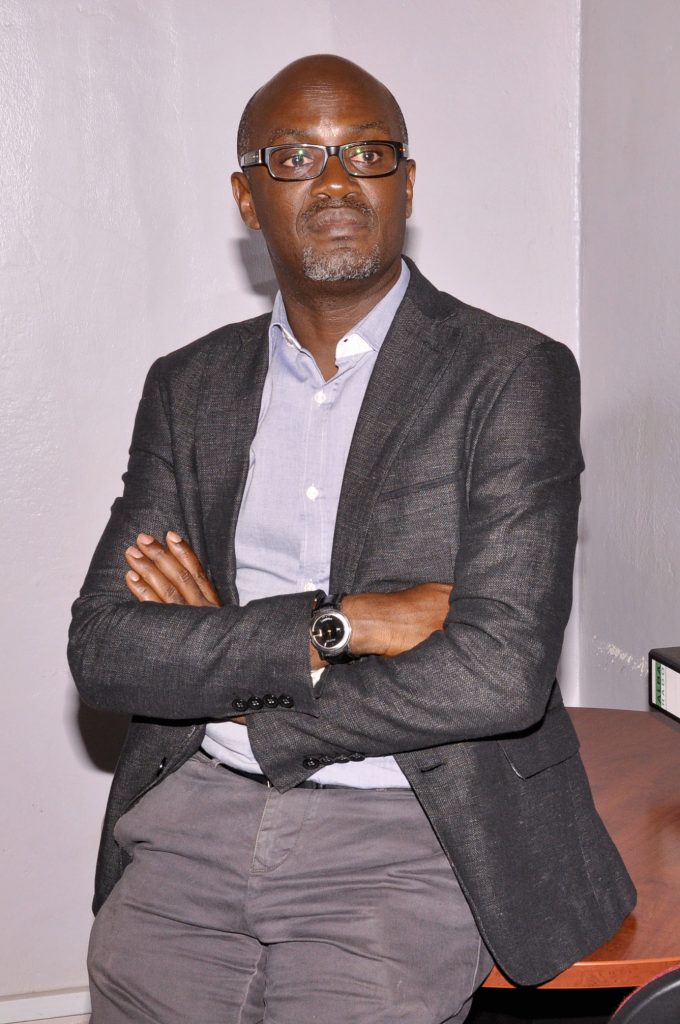 Mwenda is a staunch believer in local content and protectionism. One of his biggest criticisms of president Museveni's government is because he, "has handed over the command of banks, telecommunications, insurance and manufacturing to foreigners." He says this is worse than corruption.
So if you come and tell me that corruption is stopping Uganda from developing or any other countries for that matter, you will have to qualify that and say the particular form of corruption that takes place in Uganda is hindering development, but it cannot be corruption per say.
But you see people confuse their moral outrage at corruption with causal factors in under development. Museveni has presided over the most corrupt government in Uganda's history- but equally the most rapidly growing economy.
Kenyatta Uhuru and Mwai Kibaki have presided over the worst levels of corruption in Kenya, but equally the fastest period of Kenya's growth since 1978. Just look at Tanzania- one of the fastest growing economies in the world, but the Tanzanians are sick up to the neck, near the nose in corruption.
So, corruption is not an automatic impediment to development – you would need to find a specific form of corruption may be. Africans need to find the things that have kept us and I don't think corruption is a big one. If it is, someone should demonstrate to me how and why corruption is not stopping China from growing. India- one of the fastest developing economies- corruption there makes corruption in Uganda look like chicken feed.
So a lot of my critics on this matter use moral outrage. It is like saying Andrew Mwenda is cheating on his wife, therefore he cannot run a business very well. You might be outraged at his behavior of cheating but my cheating might not have anything to do with the fortunes of my business. But that's confusing morals with causal of factors of development. In fact some of the most successful business persons I Know have unsavoury records.
So, corruption is not an impediment to development – you would need to find a specific form of corruption may be. Africans need to find the things that have kept us backward and I do not think corruption is one of them. If it is, someone should demonstrate to me how and why corruption is not stopping China from growing. Go to India- one of the fastest developing economies- corruption there makes corruption in Uganda look like chicken, we are babies.
The destruction of Crane bank was one of the worst things, you could ever do to Uganda's economy; today the president recognizes that the dominance of foreign banks in the banking sector is injurious for our interest as a country. You cannot begin a company today and it has systems and processes like those of Apple Inc. So companies, like children grow through mistakes and mistakes are opportunities to learn not an excuse to destroy. We could have learnt a lot from the mistakes of Crane Bank, retained Sudhir's control of it, copied his lending practices and put in place mechanisms to reduce risk.
So a lot of my critics on this matter use moral outrage. It is like saying Andrew Mwenda is cheating on his wife, therefore he cannot run a business very well. You might be outraged at his behavior of cheating but my cheating might not have anything to do with the business. But that's confusing morals with causal of factors of development.
Coming back to President Museveni, how do you rate his performance? What are some of the things you think that he should be doing better?
I am dissatisfied with Museveni- the difference between me and all other Museveni critics is that I don't agree that Besigye, Bobi Wine and supporters represent a better alternative to him. In fact I find people in Bobi Wine's People Power and Besigye's defiance (you know People Power is a bastard child of defiance; the people of defiance just switched to people power) extremely intolerant. Their social base does not lend itself to progressive change. What are they looking for other than redistributive polices? All of them are looking for jobs in government.
Otherwise, are they industrialists looking for better policies to promote industrial transformation? Are they large-scale agricultural farmers who want to mechanize agriculture? What are they looking for in the state? These supporters of Besigye and Bobi Wine are looking for an opportunity to get a government job or get other forms state of welfare.
But it is their intolerance that makes me attack them. I have always been a critic of Museveni, but Museveni used to come to my radio show. Museveni used to invite me to State House to have lunch with him, or breakfast. I would drive with him in his car. He would call me on phone to disagree with my opinions.
I find Museveni a more tolerant person from my past personal experiences- maybe he has not called Besigye for tea but me I was his critic and he could discuss my disagreements with him. We have maintained this relationship- in fact the more I have matured, the more I have come to appreciate him. I think while I was young I was not seeing it that this man is unique.
So I am discontented; apprehensive about the way Museveni is governing Uganda today. I am willing to give a lecture, people can invite me and I demonstrate how I think that Museveni is mismanaging Uganda. But Bobi Wine doesn't know. He is arguing over irrelevant things- they attack Museveni where Museveni is succeeding.
For example local content: Museveni has handed over the commanding heights of the economy; banks, telecommunications, insurance and manufacturing to foreigners. We are spending in the next five years over $40bn in infrastructure development in terms of roads, highways, bridges, and the majority of the contracts are going to foreigners.
That is a big danger to Uganda's economy and 10 times worse than any form of corruption. Because if you give contracts to Ugandan contractors even if there is corruption, as long as they don't take the money away from the country there is no net reduction in the economy. But if everything is done by foreigners and at the end of the year they have to remit their profits back home, that is worse than corruption because all the profits made in the economy are being sucked out, that is a net deduction out of the existing stock of wealth in the country.
Have you told this to the president when you are having your lunch meetings?
Yes, many times and he has been changing. You know I give him credit; when they were trying to shut down Crane Bank, in most of the meetings in Statehouse, he called me, so there would be a big debate between me and the bank of Uganda officials. These were the biggest intellectual debates on the banking industry in Ugandaand the president agreed with me.
The destruction of Crane bank was one of the worst things, you could ever do to Uganda's economy; today the president recognizes that the dominance of foreign banks in the banking sector is injurious for our interest as a country. You cannot begin a company today and it has systems and processes like those of Apple Inc. So companies, like children, grow through mistakes. Mistakes are opportunities to learn not an excuse to destroy a company. We could have learnt a lot from the mistakes of Crane Bank, retained Sudhir's control of it, copied his lending practices and put in place mechanisms to reduce risk.
You saw the president the other day saying MTN should list on the stock exchange- there must be local ownership- up to 49%. Museveni himself is changing his views. Increasingly even in construction, local construction companies like Dott Services need to reconstituted and given business for a long period of time for them to develop capacity. We should see their weaknesses as weaknesses of a child trying to grow and improve them. You don't kill your child because they have broken a glass or because they have pulled down a TV and it is broken. The mistake we make is that we want to destroy our companies even for the smallest mistakes
You see the ideology of international capital, which is dominant in our minds, is that we must have this level of efficiency. For them, they have grown over a period of 300-500 years. They have developed economies of scale, and levels of efficiency and professionalism.
But have you ever heard of such issues from the Opposition? They are not addressing the fundamental problems of Uganda. The present Uganda as if it is as rich as Belgium and demand the state should provide a large basket of public goods and services to everyone in the quality and quantity Belgium does her citizens.
The second thing, I can tell you that unless we move from being an agricultural economy to an industrial economy; from exporting raw materials to exporting processed products, we will never get out of poverty, even in next 500 years. Development takes place in the context of international trade, and international trade is a form of hierarchy- some countries produce cotton, others weave cloth, others market high fashion clothes. Some countries mine iron ore, others make steel and others export automobiles.
How much you earn, is determined by your position in this value chain. If you export cotton, you get 2% of the international price, if you weave cloth, you get may be 15% and if you market high fashion i.e. Hugo Boss, Burberry, Louis Vuitton, Versace etc. you earn 65% to 70%. That is what defines a country – Uganda produces cotton, so it is poor; Bangladesh weaves cloth, so it is a middle-income country; and Italy and France are rich countries because they market high fashion.
So unless you have a process of upgrading from low value products to high value products, you can never develop. Foreign direct investment is an inappropriate vehicle for development because as a rule multinational companies do not transfer the most innovative aspects of their business to subsidiaries. Apple is not going to transfer the design and marketing of the iPhone (which takes 65% of the total value) to a subsidiary in Uganda. At best it can assemble iPhones here, and that is only 15% of the value.
Museveni's strategy right now is to make every peasant prosperous on his farm. But do you know of any country where 80% of the population depends on agriculture for livelihood, which has per-capita income of over USD800? It doesn't exist simply because peasant agriculture has limited productivity growth.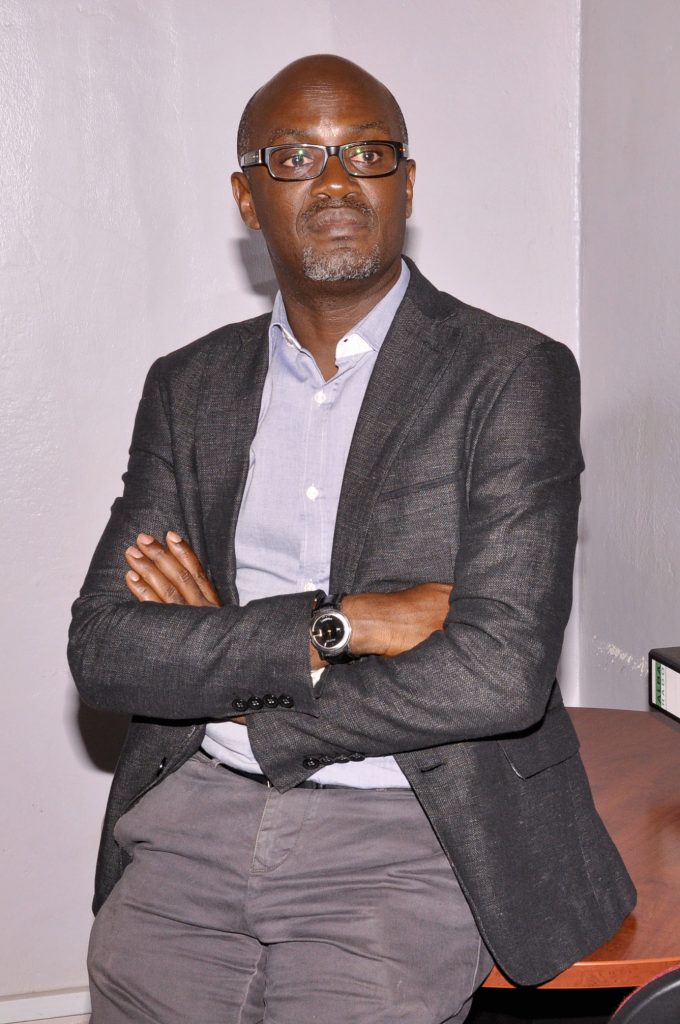 I have done some business with government, but it is one of the most difficult things- there are so many bureaucracies around institutions like PPDA and the relevant procurement laws and then so many requirements such as advance guarantees and what not. If you were in position to, what are some of the reforms that you think government needs to put in place to make it easy for Ugandans to do business with their government?
Local content policies need to be vigorously enforced. Ugandans would initially produce poor quantity products at a higher price but that is a short-term price you have to pay for a long-term goal to build local capacity. No Ugandan will begin a construction company today and compete with Chinese firms. But if you give them the next 10-30 years, you can impose on them performance requirements so that they have to improve every year.
Secondly, no Ugandan firm will grow in any other sector without protection and or subsidies. My son is 24years now he has just finished University. I have been paying fees, feeding him, housing him, dressing him etc. Why, didn't I, at 15 years, say you go, I am not going to continue giving you these subsidies; go and work? It is simply because I want to build him and see him at the level where he can compete and the same applies to industry protection. We need policies of infant industry protection; many Ugandan industries are infant industries. They need to be nurtured, midwifed, they need to be husbanded, until they mature and they can compete.
The Late Julius Nyerere spoke better than me about the matter of protectionism. He said you cannot ask a small firm in Tanzania, a small bank to go and compete with Goldman Sachs. So the weak must be strengthened and allowed to grow and reach a capacity to compete with the strong. You cannot say that Mike Tyson a heavyweight champion competes with Andrew Mwenda who is a lightweight.
If I give you a consulting job for the opposition, what are some of the things they need to be doing or addressing so as to endIf I gave you a consulting job for the opposition, what are some of the things they need to be doing or addressing so as to endear themselves to Ugandans? ear themselves to Ugandans?
If you ask me to advise them, I mean I can deal with people who are much more serious like the Abdu Katuntus, but first of all, the opposition need to abandon emotions and go to practical things- they need effective organisation. They need to improve their knowledge of Uganda and what works.
For example, in the last election, out of 28,010 polling stations Besigye had polling agents at only 7,000. First of all, that is evidence of limited organisation. That's why I believe that Museveni does not rig elections – otherwise, how could Besogye have agents in only 25% of polling stations but get 36% of the vote?
Two. To be able to achieve presidency, they need to be able to focus more on parliamentary and local council elections because if you have strong candidates at the parliamentary and local government, you have the infrastructure to perform better. If the opposition can get Ugandans of repute in those local communities; people who are strong and competitive- the guy may lose the election but gets 45% and the NRM candidate may be gets 55%, if you have those strong candidates, they will build the polling infrastructure for you. They will get the agents on the ground.
The opposition need to strengthen themselves at the level of parliamentary elections, LC5, LC3, LC2 and LC1. They need to start at the base by identifying Ugandans who are opinion leaders on the ground, articulate youths, business, respectable religious and traditional leaders etc. But the biggest challenge they face is that for you to attract such leaders, you must not take a tone that is belligerent because these are people who will have property, jobs and stakes in Uganda and they do not want to risk with an anarchist group and put themselves at loggerheads with the state. So you need to have a centrist party.
You know for example, the reason Koigi wa Wamwere could never dislodge Daniel Arap Moi in Kenya but Mwai Kibaki did was because Kibaki and Moi were friends. They held interests in similar businesses; they could quarrel during the day and meet at night in the boardroom or at Muthaiga Gold Club. Kibaki was an establishment person. Raila could never have removed Moi. Everybody who mattered in Kenya knew that if Moi leaves and is replaced by Kibaki, the status quo would be maintained.
The opposition needs to adopt centrist politics. Extremism may give them newspaper headlines and impassioned rallies but cannot build them. I know they pander to extremism because they don't want to betray that base. But you may hold that base without growing and without developing political infrastructure. The things they need to do is moderate themselves. They need to show that they appreciate what government is doing and people in government need not to see a threat if power changed hands.
I for example don't think Museveni would see me Andrew Mwenda as a threat because I share and agree with a lot of the things he has done anyway and my campaign would be to preserve them and add even more. But if a person stands for the destruction of everything Museveni has done, then you are rallying the NRM people to give him more votes, even the security apparatus will rally more around him.
The opposition needs to build an effective organisation at the grassroots, they need to win over the pillars of opinion in the community and to win them over, they need to moderate their position; but they fear if they do this, they will lose their radical base which brings more emotion and enthusiasm. But if that group did not see any other alternative except the NRM and this new centrist party, they would have no choice but join the centrist party and that would stabilise Uganda's politics.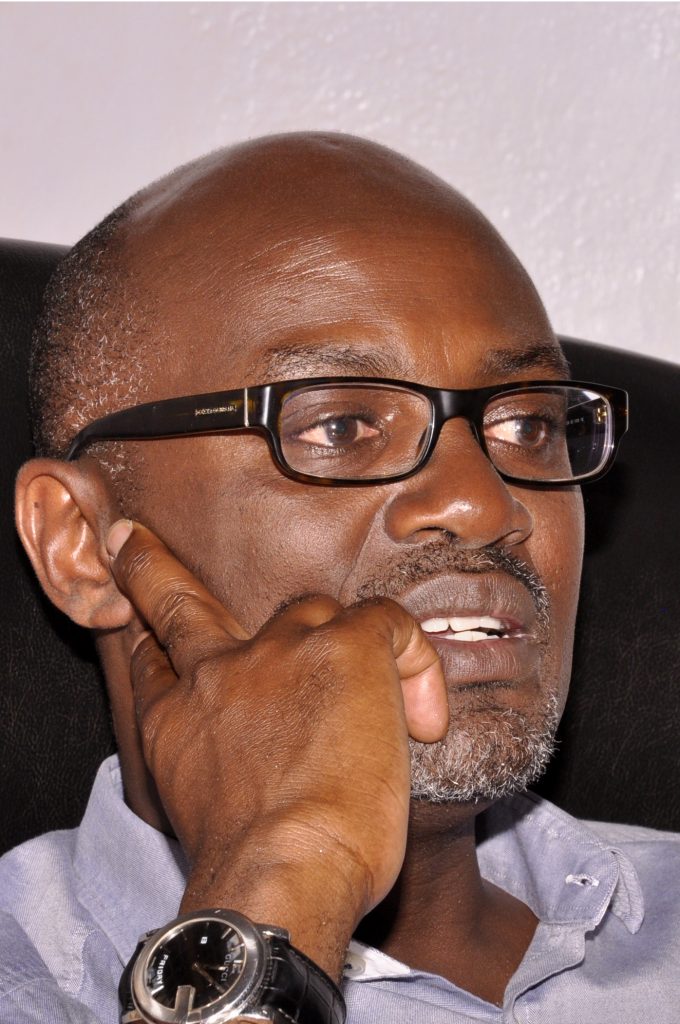 You see the Republican and Democratic parties in the US are not very different. They are the same people, they attend same parties, and they sit on the same lobbies, law firms and do business together. The Labor Party and Conservative party, let no one lie to you are together. People think there is alternative of power, but today they are being challenged by the emergence of extreme parties on the left and right. The main establishment parties have been centre left, centre right; you cannot see much of ideological differences. Their democracy has existed because of that. If there were a communist party or extremist Al Qaedist party in America, that party would be banned.
No party shall dislodge NRM unless or until it becomes a mainstream party. NRM has never had a challenge of containing an opposition that is much more aligned to NRM. You need a party that will weaken the passion inside NRM. A mainstream party that many people will say so don't beat up so and so because they promise to protect our interests.
For example, you can't run against the UPDF. If UPDF clings to Museveni, you can win 70% and they will disperse you off the streets. If you cannot make the army shift allegiance, you cannot take over power. So when Besigye in 2000 said he would arrest all the generals, he sealed his fate. All the Generals crossed over and helped to entrench Museveni into power.
Museveni is lucky that he has been facing insurgent movements but he has never faced a mainstream party and a mainstream party has failed to emerge- because the people angry with Museveni are able to rally their base so effectively into extremist parties that in the process they indirectly turn into Museveni's allies and I think Museveni likes them.
I don't think Museveni wants to compete against a mainstream party led by notables who are not looking for radical change or may be want to make a change in the economic/business environment – a party that is pro-business. It would have a lot of surrogates- a lot of people who would speak for it inside NRM.
 Do you think the Opposition stands a chance in 2021?
The largest section of Ugandans is the middle class- 43%, the non-poor but insecure is 36% and the poor are 21%. Right now the social infrastructure for removing Museveni from power exists- but we have the wrong spokespersons for that infrastructure. I do not think the opposition inspire confidence in the middle class. They are only able to rally the radicals on the street; people who hurl abuses and insults at government.
People Power and Defiance Group, they think they are so cool, they are so awesome; that they occupy such a moral high ground that their position is so self-evidently righteous so much so that they don't need to win over anybody. I have never seen that kind of confidence. Even companies; I have never seen a company no matter how good that says we do not want to persuade the next customer. Even God; his agents are on every TV and radio station; Museveni is everyday reaching out to his opponents.
The opposition is instead alienating its own supporters. Katuntu and Muntu have been branded moles. Any slight argument that does not fit their extremism, they immediately alienate you and chase you out. If you have a cult like that, it can be strong internally and passionate, but it can never grow. You need a cataclysmic event that makes so many Ugandans so angry to tilt towards that cult. But I don't think that Bobi Wine can build that.
What we are going to see in 2021, holding many other factors constant, is low voter turnout and Museveni will win. 55% will turn out to vote and Museveni will get about 55%. 45% of Ugandans will have opted out of the voting- yet the key to winning that vote lies in increasing voter turnout to 80%.
They need to position themselves as people willing to listen to others than rule over others.
Most of all these good things that Museveni is doing, he is doing them in the twilight of his life- he is now 75 years. So where do you see the NRM Party after 2026?
NRM does not understand that doing the things they are doing without effect massive communication about them or without massive politics behind them, is like winking at a very beautiful girl in the dark- you know what you are doing and she doesn't and you don't get her attention.
So if government is going to spend USD40bn on infrastructure, they need to be spending about 5% of that on mass communication and political mobilization. There is need to mobilize Ugandans around a common vision for their country. People need to be proud to be Ugandans.
If the NRM can do that, they will get a windfall.
Here Museveni pursues a vision from State house and it is for him, not for Ugandans. That is why regardless of how much investment he is making Ugandans are not with him because he is not mobilizing the youth.
I think he should create voices, the TVs should be singing it, everywhere you turn, social media should be filled with things that are happening in the country for people to see. People in Uganda are depressed, the middle class is depressed, they need to be motivated about something bigger. Patriotism is such an important thing that I think Museveni and the system must look at. You know for a government to survive, it must have a moral purpose and that moral purpose must be communicated to the people.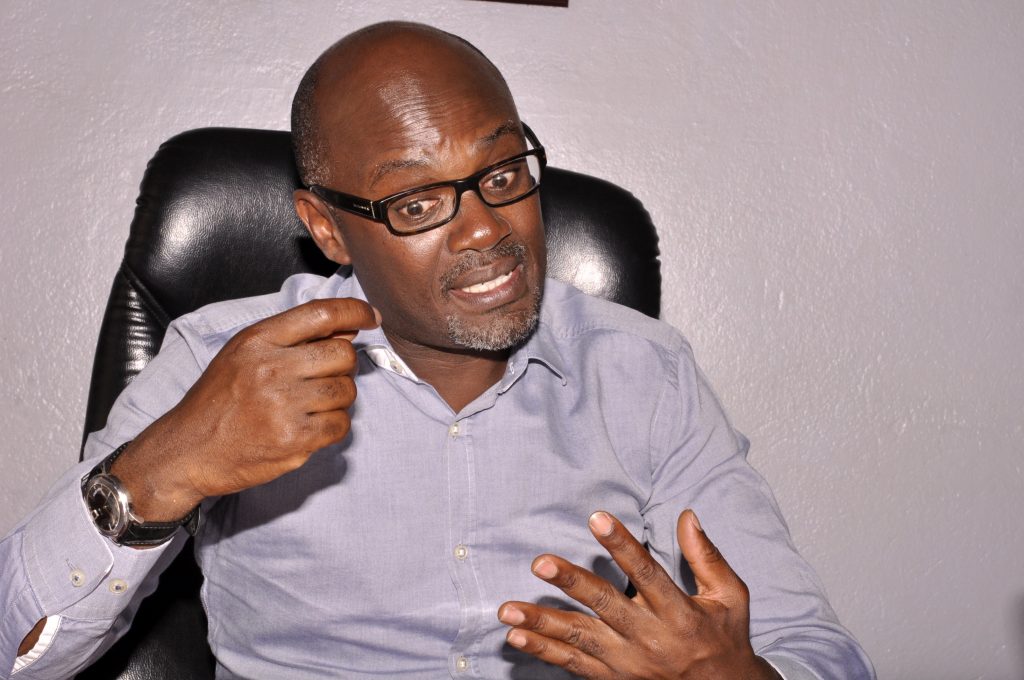 Ugandans went to the bush in Luwero, they were students of PhD, like Amanya Mushega, people like Kale Kayihura were doing a Masters in London, we had doctors like Besigye. They all quit and went to the bush where they had no salary, no food, no housing, nothing except the risk of death, no medical care. What motivated those people? You think it is power? You cannot convince me that Museveni was fighting for power; you can accuse him of anything but there must have been something greater, something that he dreamt that made him make such sacrifice. Ugandans need to be inspired; there is a lot of transformation going on everywhere go to Mulago, the Cancer Institute, see the road infrastructure etc.
The problem is that NRM as a party is dead. All the power has been shifting slowly to State house. But like I said, the country needs a moral purpose, which galvanizes people internally and then externally. There must be a big idea, which unites us all around a common vision.
Even if Museveni does not want it- he has told me he doesn't like political propaganda, he at least owes it to Ugandans to reduce the anger and frustration. He owes Ugandans a responsibility to make Uganda a proud country.
What would you say is the best advice you have ever received in life and from and how has it helped you?
I do not think the advice is from a particular individual, but one of the things I have learnt is never to make a decision when I am angry though I sometimes fail to uphold that one.
The second lesson I have learnt is that life is complex, it is very difficult for me and you to capture the multitudinous complexity of human life and therefore somebody has to be extremely creative to find solutions.
The third is that righteous anger is rarely a basis for good public policy. So if you see masses of people shouting on the streets even if their concerns are legitimate it doesn't mean that their solutions are the right ones. That is why the French Revolution tended to destroy more without building anything serious. That a solution to something is never between two extremes, it is always what Aristotle called the Golden Mean.
It is a lesson that we take from Solon, an ancient Greek Statesman. There is the writing at the temple of Apollo at Delphi: Meden Agan – 'nothing in excess'.
The fourth is the role of values- that every single thing you do must have moral purpose and you always must keep it focused on that moral purpose- whether it's a business, a political party, government etc. there must be a moral purpose to it.
When you become a prostitute jumping up and down in order to be on the side of the people then you do not have core values. If you have core values you must defend your beliefs, not defend that which is popular for that moment.
What would you say is the worst mistake you have made?    
I do not know. I make so many mistakes that I have not weighed them to know the worst. I make many mistakes on a daily basis. I am a deeply flawed person that is what I can say. In fact I have learnt to be tolerant to the weakness of others because I am becoming more intimate with my own weakness.
Where do you see Andrew Mwenda 10 years' time?
In the grave
You want to die so soon?
Yes, I wish I could die next week
Why?
Because I want to see the next world, I cannot wait to see the next world. What exactly will I be doing in the next world? I am so anxious about that, so whenever I see death coming, I say please hurry up but it has refused. I do not think there is much to leave for in this world anymore.
I am like, Lucius Cornelius Sulla, an ancient Roman general and statesman. His friends called him Sulla Felix because he had won every battle, known every pleasure, reached every power and lived without fear or regret.  
---
64TH COMMONWEALTH PARLIAMENTARY CONFERENCE: Gov't assures delegates of security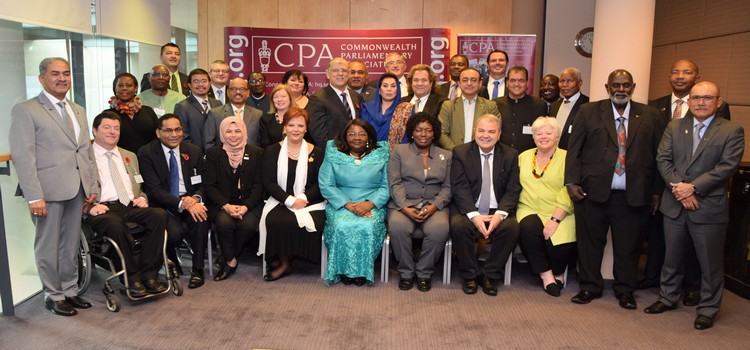 The government spokesperson Mr. Ofwono Opondo, who also doubles as the executive director of Uganda Media Centre has assured delegates intending to travel to Uganda for the Commonwealth Parliamentary Conference (CPC) of a peaceful stay and guaranteed security.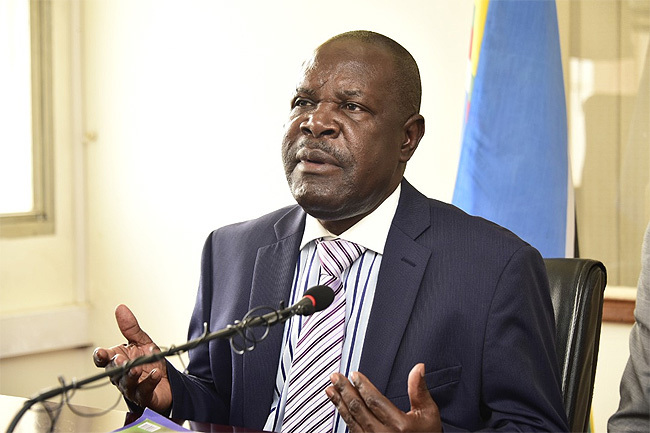 Speaking to journalists at Parliament about the conference, he said that the delegates should not worry about security while in Uganda.

"This is a global event and we would like to inform all delegates coming alongside their spouses that Uganda is a peaceful country; so no worries. And they should come again for other purposes," Opondo said on Wednesday.


The 64th CPC, set for September 22-29 in Kampala, will be held at the Commonwealth Resort Hotel in Munyonyo.

Opondo was joined by Paul Amoru (Dokolo North MP), the chairperson of the CPC committee on media and publicity. During the live chat, the two talked about a number of issues concerning CPC, but most importantly, how Uganda is set to benefit from the conference.

"We have packaged content that is promoting Uganda to the outside world and these videos will be played at the conference venue and in some of the buses transporting the delegates, so that they can know what to expect before they set off for Uganda," Amoru said.
"The Speaker of Parliament has made deliberate efforts to promote local content for the 2019 CPC by getting local performers and excursions at local sites involved. This means the local person will have a share of the benefits of this conference. The hotel industry, tourism and services sectors are some of the main beneficiaries of the conference," He added.

Uganda was selected by the Commonwealth leadership to host the 64th CPC that was preceded by the 63rd session that was held in Dhaka, Bangladesh in 2017.

It last hosted the conference in 1967.


Amoru also noted that peer-to-peer accountability mechanisms are part of the touch of the 2019 CPC, adding that the Parliament of Uganda will get tips on how to better conduct business.

Speaker Rebecca Kadaga, who is the Commonwealth Parliamentary Association (CPA) international president designate, will also put Uganda on the map. During the conference, several meetings that will engage the youth, women and People With Disabilities (PWDs) have been lined up.

"Almost the whole world is coming down to Uganda, so there will be a lot of spending which will of course benefit the local Ugandan. There will also be a chance for exhibition," Amoru added.

Opondo implored Ugandans to get ready to welcome the CPC visitors and show them what he described as the usual hospitality for which Uganda is renowned. Amoru said delegates to the CPC are coming from Africa, Asia, the Americas, Europe and the Pacific among others.