EC kick-starts 2020/21 electoral process with polling stations reorganisation; polling stations to increase from 2,800 to 3,500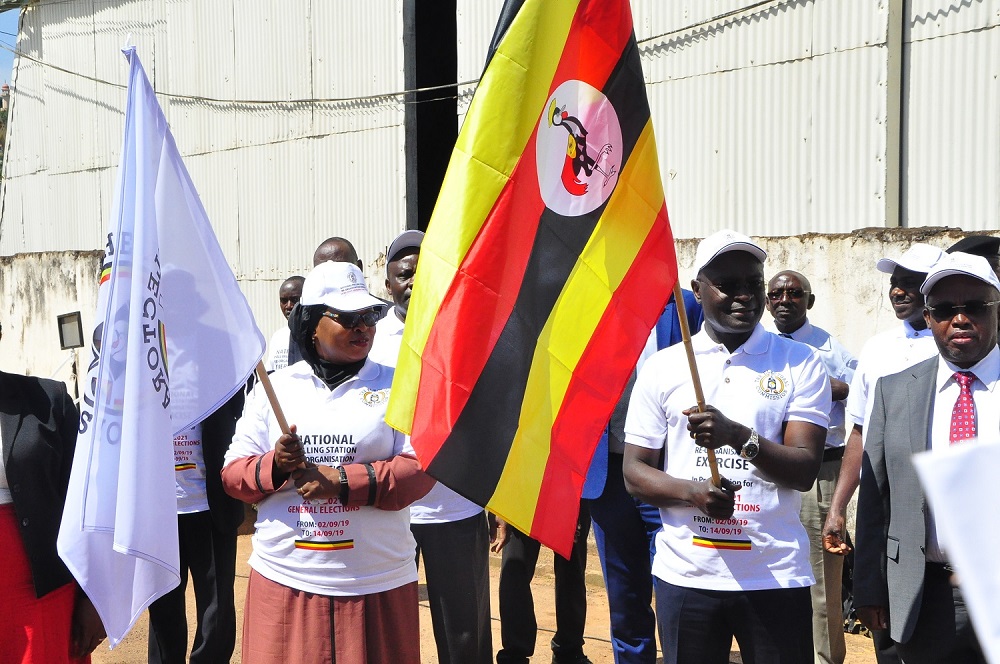 The Electoral Commission on 28th August launched a multimedia campaign to sensitize the public about the ongoing reorganisation of polling stations, in preparation for the forthcoming 2020/2021 general elections.
The public campaign was launched at the Electoral Commission's headquarters in Kampala by Justice Byabakama Mugenyi Simon, the Chairperson, Electoral Commission and will run from Monday September 2nd 2019 to 14th September 2019 across the country.
Justice Byabakama was flanked by Deputy Chairperson Hajjat Aisha Lubega and Commissioners Stephen Tashobya and Justine Ahabwe Mugabi as well as Commission Secretary, Sam Rwakoojo.
Speaking at the launch, Justice Byabakama said that the reorganisation is being done in accordance with Section 12 (1) (d) and Section 33 of the Electoral Commission Act as well as Section 30 (1) of the Presidential Election Act 2005, that mandates the EC to establish and operate polling stations within at least each Parish or Ward of every electoral district.
The reorganisation, he said, shall involve either splitting, merging, relocation and or renaming of polling stations. It shall also involve the creation of new polling stations where necessary.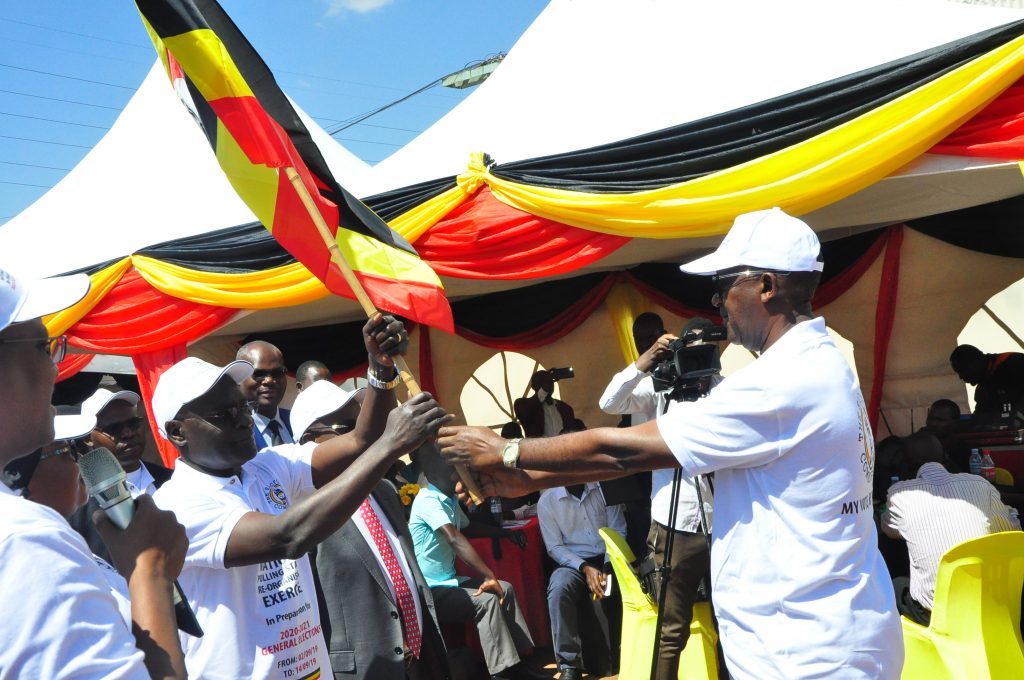 "The reorganisation is to among other reasons ensure that each parish/ward and electoral area at Sub-County level has got at least one polling station in accordance with Sec. 33 of the Electoral Commission Act (Cap 140) and to ensure that where possible, polling stations that have far less than the optimum number of voters are merged, taking into consideration proximity of the villages, geographical features such as highlands, water bodies, swamps and distances travelled by voters to the polling stations," he said.
Justice Byabakama also said that exercise would look at splitting polling stations with significantly more than the optimum number of voters (higher than 900 voters) into two or more polling stations, excluding Kampala and Wakiso whose optimum number could go up to 1,200 voters per station. The exercise would also merge polling stations previously split on the basis of alphabets and thereafter split them on the basis of villages instead, where applicable and there are reasonable numbers of voters to form the new polling stations.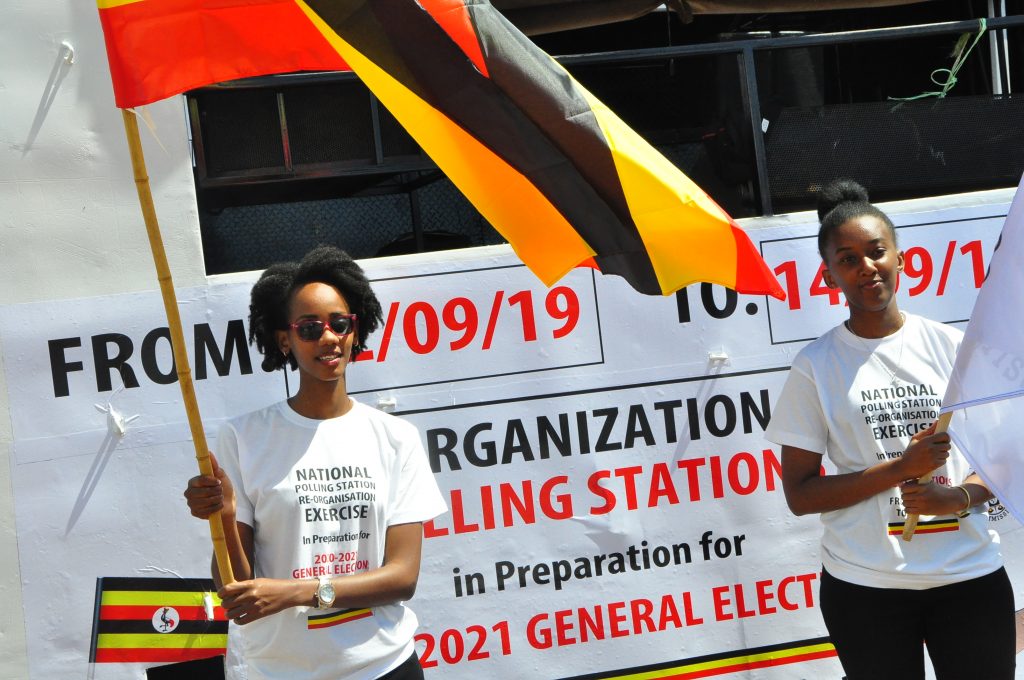 "Suitable venues should be identified in those villages for the respective polling stations," he said.
He also said the reorganisation exercise shall in consultation with residents, relocate polling stations that are;-
Located in inappropriate/illegal or contestable areas e.g. Near bars;
Located in congested areas like market places;
Clustered in polling centres without adequate space for polling activities;
Inconvenient for the population to cast their votes is; resulting in voters traveling long distances to vote;
Where developments have taken place since the last reorganisation e.g. Buildings, roads, industries, factories and places that are no longer public etc.;
"These polling stations will be shifted to any other appropriate and convenient location within the parish," Justice Byabakama said.
EC will exhibit maximum and optimum transparency
The exercise will also cover the renaming of polling stations to reflect their physical locations especially where villages have been split and now have new names since the last election and in this case parish and village names will be harmonised with the corresponding polling stations so as to ensure that all the newly-created villages appear on the voters register.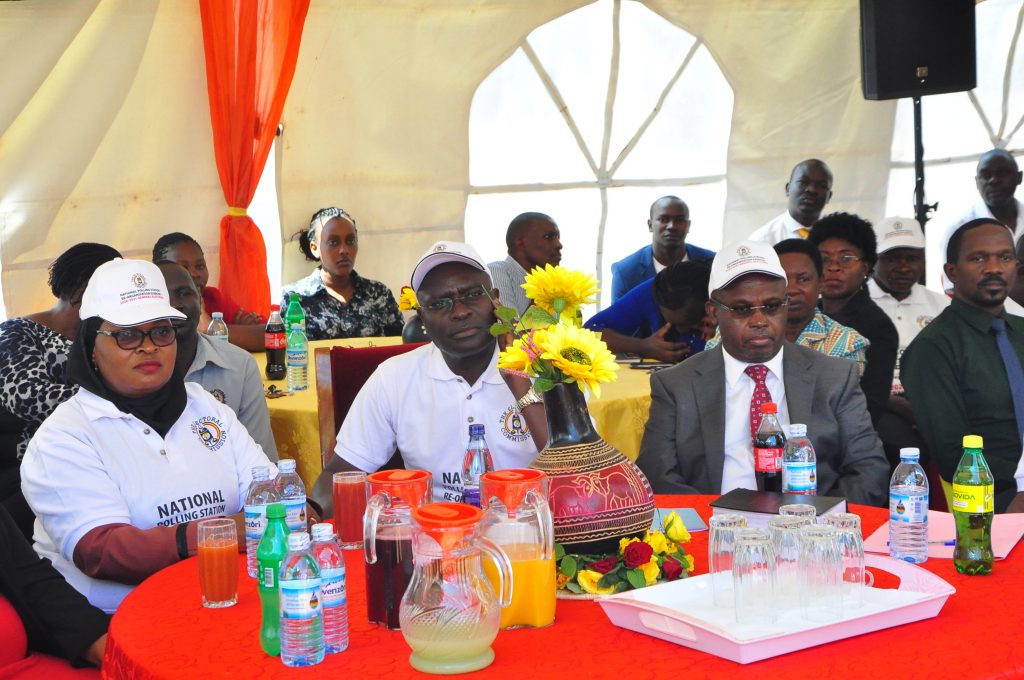 "The successful conclusion of this exercise shall pave way for the update of national voters register, later this year," he said, adding: "In order to ensure that the public is well informed, the Commission will conduct publicity and voter education programmes, across the 12 EC regions in the country. This will majorly be through live talk shows and announcements on radio and social media to reach out to the youth."
"The commission in its work is required to exhibit maximum and optimum transparency. We want the people of Uganda to know what is taking place because this election is about them exercising their right; that is why the commission believes in transparency," he said.
The exercise shall be overseen by, parish supervisors/reorganisation officials, Sub-county supervisors, returning officers, party agents and local leaders amongst other stakeholders.
EC Secretary, Mr. Sam Rwakoojo said that the reorganization is in recognition of the fact that since last election, "new administrative units were created by ministry of local government" and that these needed new boundaries established and new polling stations gazetted.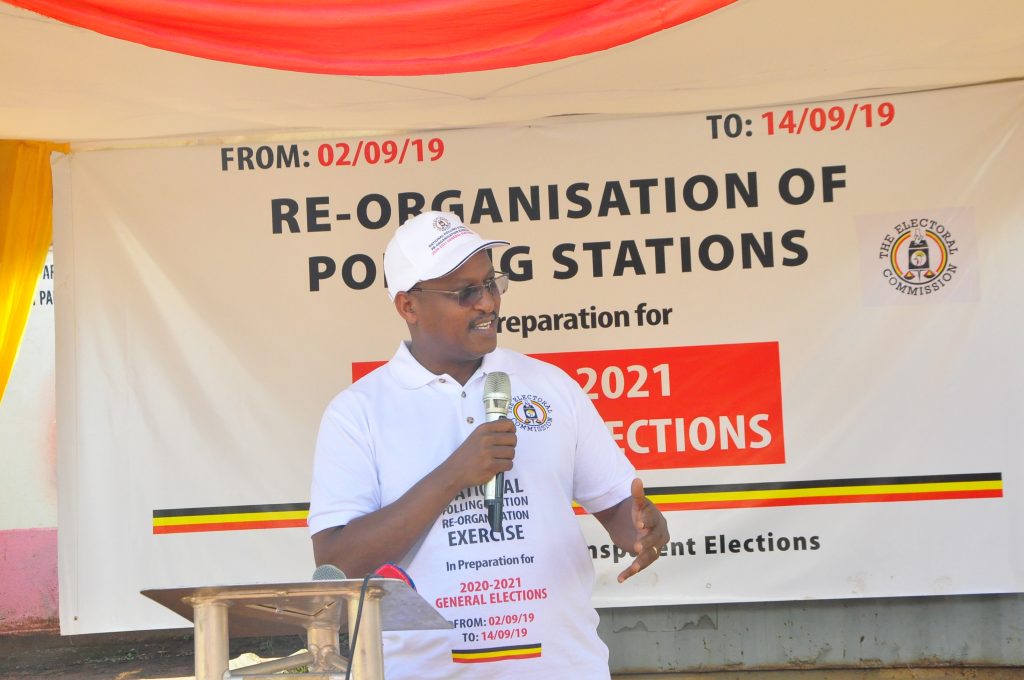 "This exercise that we are launching today is a process of creating those polling stations and it is an extremely important process, because without it then you won't have a register; without a register you will not have other activities that will follow," he said adding: "The reorganization (of polling stations) is that start of the 2020/21 electoral process. We are officially launching the 2020-2021 general elections."
Rwakoojo said that using the same reorganized polling stations, the EC would go ahead to update and display new voters' registers thereafter.
"We will use the same registers to do nominations at all levels from presidential to local government," he said. All in all, he said polling stations would increase from 2,800 in the last election to about 3,500 polling stations cater for increased voters and the changes in the administrative units in the last country since the last election.
EXCLUSIVE: The problems between Rwanda and Uganda are caused by Uganda-Andrew Mwenda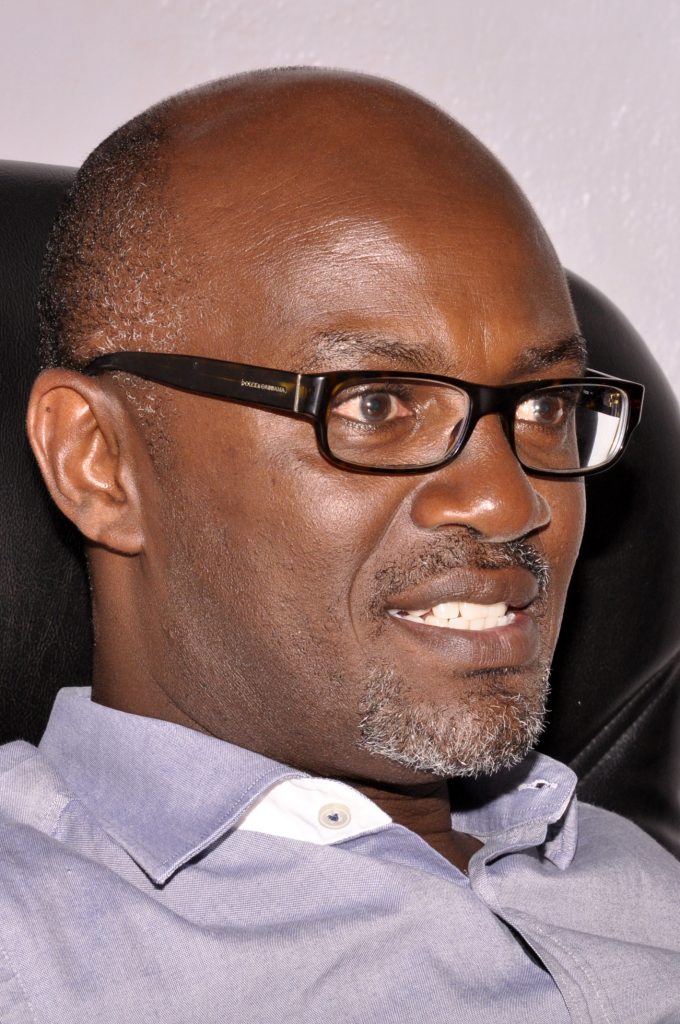 Today, September 16th 2019, in pursuance of the Luanda (Angola) Summit of the 21st of August 2019, the first meeting of the Ad hoc Commission for the Implementation of the Memorandum of Understanding between the Republic of Rwanda and the Republic of Uganda was held in Kigali, Rwanda.
In a joint communique signed by Hon. Sam Kutesa, the Ugandan Minister of Foreign Affairs and Hon. Olivier Nduhungirehe, the Rwandan Minister of State in charge of the East African Community the two sides announced they had committed to a number of measures that among others included releasing Rwandans held in Uganda, subject to the due judicial processes and refraining from any acts of destabilisation against each other. Free crossboarder movements of goods and services were deferred to the next meeting to be held in the next 30 days.
Andrew Mwenda, a journalist and political commentator who is very familiar with the conflict and was involved in initial conflict in this interview with CEO East Africa's Muhereza Kyamutetera believes that beyond the gesturing, the conflict can be resolved if Uganda shows more commitment to ending the conflict.
Speaking about Rwanda- these issues we are having, who is on the wrong side and right side? Who is to blame? What's your view and take on this conflict?
I think the problems between Rwanda and Uganda are caused by Uganda. Because I was a central player in that conflict. That is what I can say- if Uganda made a decision today that, we need a good relationship between us and Rwanda, the Rwandese are open to a good relationship. There are confidence building measures Uganda can do, but the Rwandese tried for many years to get us around the table, to address the concerns they have, but we failed.
If Uganda meant business, they (Rwanda) sent here 24 note verbales- Salim Saleh is my witness and Uganda never replied even one over a period of 3 years. What is that?
Editor's note: A note verbale according to Wikipedia is a formal form of note and is so-named as it originally represented a formal record of information delivered orally. It is less formal than a note (also called a letter of protest) but more formal than an aide-mémoire.)
Saleh (General Salim Saleh is a high-ranking military officer in the Uganda People's Defence Force, the armed forces of Uganda. He is a brother to the current President of Uganda, Yoweri Museveni, and an adviser to the President on military matters?
President Paul Kagame, sent me individually so many times as an informal go-between between him and Museveni. Nothing was done.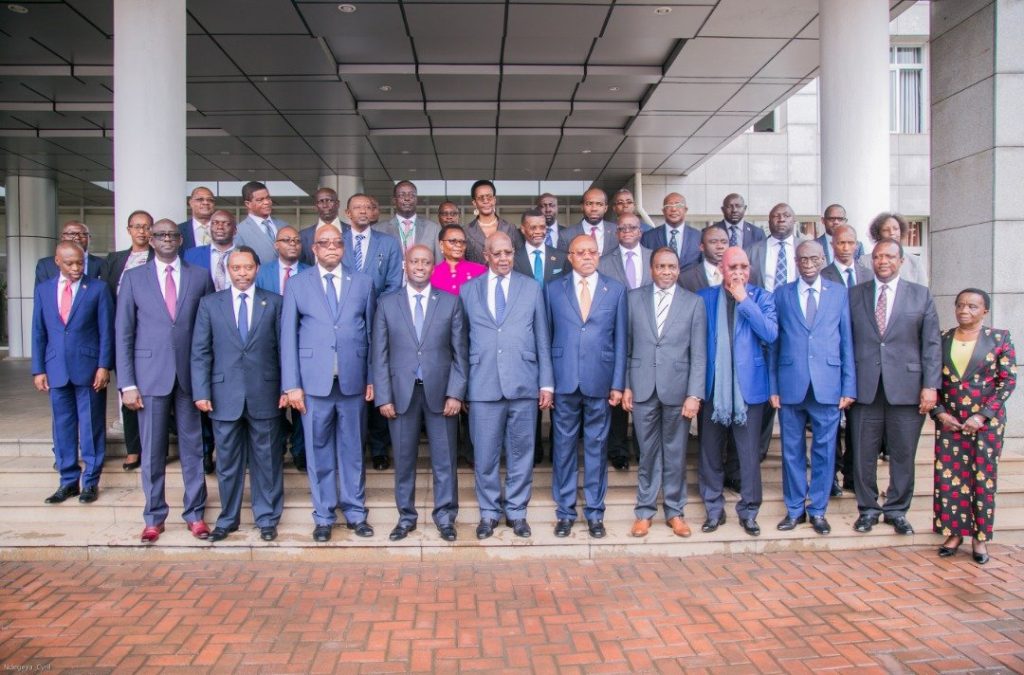 You know, even if Uganda had failed to do certain things, but called a meeting and expressed empathy or understanding with them (Rwanda), at least tried something. Nothing. You see there was a point when there was no communication, no reply- only total silence (from Uganda). Those guys just gave up on us.
Why we did it, I don't know. You should have asked M7 why we did this.
The other day, ahead of the Kigali summit that happened today, government of Uganda released a list of Rwandans to be deported back home. Do you have faith in the MoU signed in Luanda, Angola will work out?
I think it is meaningless. I think the MoU is meaningless. The MoU they signed states the same things the East African Community (EAC) agreement says. So if you (Uganda) are unable to hold your contractual obligations under international law, in a signed international Agreement, called the EAC Agreement, why would you honour a MoU that is not binding?
Those trips to Angola do not address the problem.
Who do you think holds the key to finding a solution from the Ugandan side?
I think that Museveni can make a decision today and say, I want a good relationship with Rwanda because Rwanda is an important partner to us in the development of infrastructure, promotion of security in our area, promotion of trade, regional integration etc.; he needs to make that decision.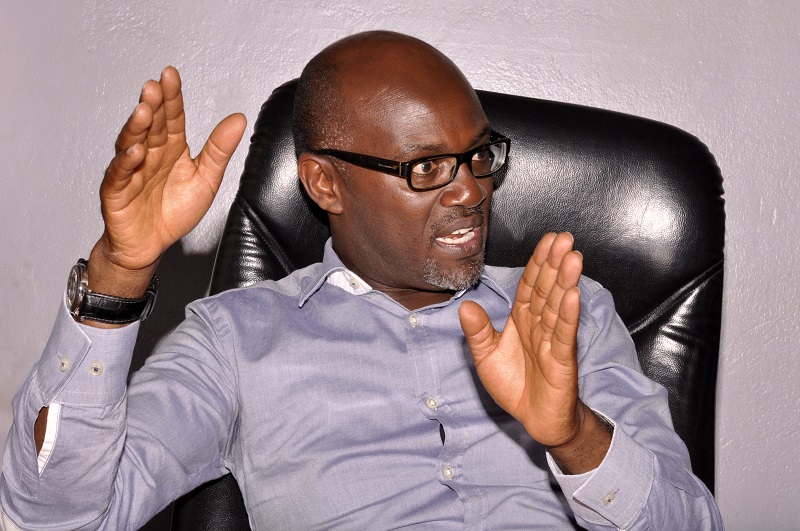 Once he makes that decision, he can appoint the right people in the right institutions to pursue the right policy with Rwanda. But I think the trust has been broken so deeply; even if he made overtures now, I don't think the Rwandans would believe. You see in my dealings with them, I have realised that their faith in Uganda has been so systematically obliterated that even if Uganda meant well, it would take many years and so many positive actions for them to trust us.
For example we handed over people to Rwanda officially but government of Uganda arrests policemen of Uganda and says people (the Rwandans) were kidnapped. You see when you do such deceptive things, where you clearly know that we had a security arrangement with the government of Rwanda to exchange prisoners, to control cross-border crime and you did it the way we did it, why would they trust you?
The Rwandans are extremely angry and because they are extremely angry, it is difficult to make a very good decision. When you are angry, it is very difficult to make the right decision.
The problems were cultivated here, harvested, cooked and served here.
The allegations that Rwanda is sending money to the Ugandan opposition; was that also cooked here?
The Rwandese believe that Uganda is financing Kayumba Nyamwasa.
Uganda has enemies as well; if you were Kagame and you were convinced that Uganda/Museveni is supporting your enemies, what would you do? So I don't know whether the allegations of Uganda are true, but what I can say, if I was in Rwanda's shoes and you are financing my enemies, I finance yours.
Whether Uganda claims it is not, what matters is what Rwanda thinks. Rwanda thinks Uganda is supporting Kayumba. There are many Kayumba agents here in Uganda who seem to walk freely. I came to Uganda and said why don't we arrest these people or ask them to go to a third country? I went to a meeting and President Museveni told me and I went to a meeting of heads of security and told them Museveni's message- that all people hostile to Rwanda, should be sent to a third country.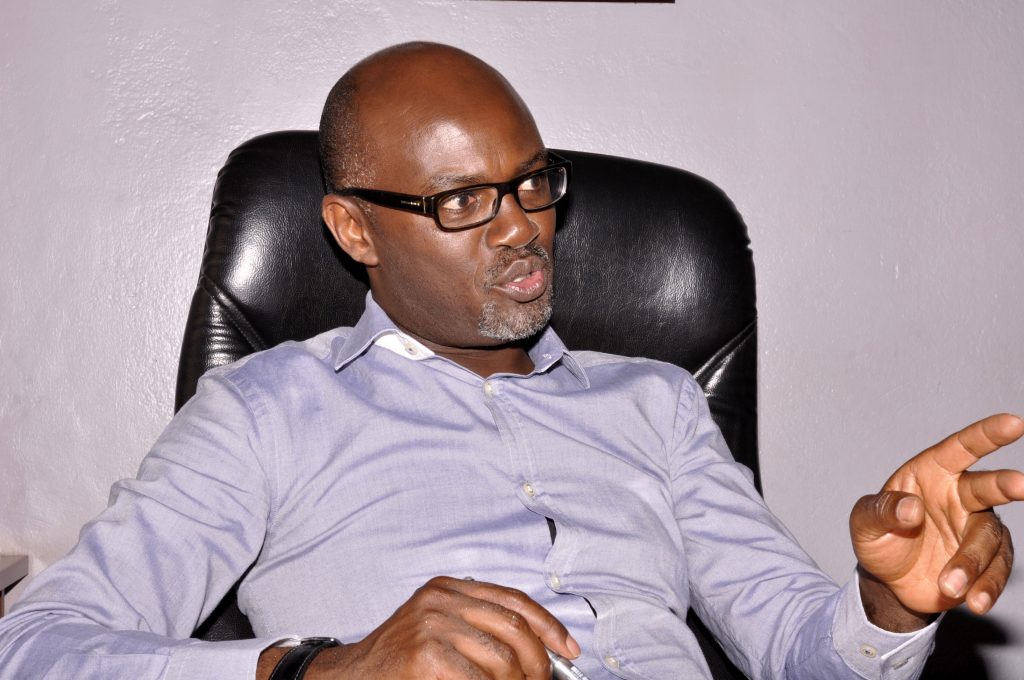 Nothing happened. They are based here- recruiting, conducting anti-Kagame campaigns. What would Rwanda do?
Rwanda believes that its enemies are located in Uganda but Uganda says that Rwandan security should not enter Uganda except with the collaboration of Ugandan security; otherwise illegal infiltration into Uganda to build their own intelligence behind Ugandan backs is wrong. But Rwanda says the Chieftaincy of Military Intelligence (CMI) under Abel Kanduho and Internal Security Organisation (ISO) under major Kaka are actively aiding their enemies, how do you expect Rwanda to go through CMI to have their people monitored?
Rwanda will be forced to send its people underground.
The problems of these countries can be solved. There may be bigger strategic reasons why Uganda has behaved like this, I need to be told, but on the face of what I handled as an individual, I felt that Uganda acted a lot in bad faith. We did not act as a good neighbour- because a lot of the things we accuse Uganda of are derivative (by-product of) not primary.
You see we accuse Rwanda of sending their security to infiltrate Uganda, but why are they doing it? Because they have been complaining that their enemies are based here and they are actively being supported by Ugandan intelligence. So how are they supposed to react?
We accuse them of things that are derivative- the effect and not the cause. The cause is that their enemies are based here. Send them away.
Oil Money will not be for Consumption or even Salaries – President Museveni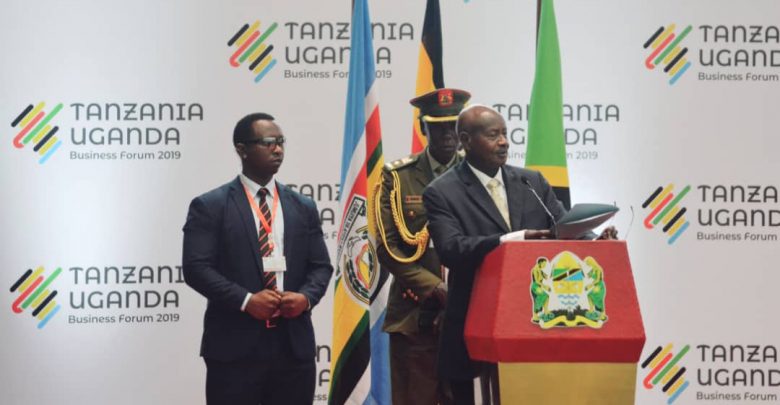 President Yoweri Museveni has echoed that Uganda's cash from the oil resource will not be used for consumption or even salaries to civil servants.
The President made the remarks on Friday while addressing the business community attending a 3-day Uganda-Tanzania Business Forum 2019 at the Julius Nyerere International Convention Centre in Dar-es-Salaam, the Tanzanian capital. The First Lady and Minister of Education and Sports Hon. Janet Kataha Museveni was among other cabinet ministers and private sector officials at the forum.
"Under my leadership, the money from oil will not be used for consumption or salaries. Why? Because it is a resource that is exhaustible and finite. One day there will no longer be oil. That is why I insisted that money from these resources should only be used to create durable capacity for the Ugandan economy namely; build power dams, irrigation schemes, the railway, scientific innovations and some aspects of education," he said.
The forum is the first of its kind and was the initiative of the partnership of Tanzanian Private Sector Foundation (TPSF) and the Private Sector Foundation of Uganda (PSFU). It aims at offering a platform for the business community to share experiences, explore investment opportunities across borders, create business to business networks, identify and discuss challenges in the presence of the Heads of State and Government Ministers and policy makers.
The forum also lays emphasis on issues relating to the steps that can be taken to address and overcome the bottlenecks to the thriving of the bilateral trade between Uganda and Tanzania. Earlier, President Museveni and his Tanzanian counterpart, John Pombe Magufuli were conducted on a guided tour of exhibition stalls in which Ugandan companies and government ministries including Uganda Airlines, Uganda Investment Authority, Uganda Railways Corporation, Kakira Sugar Works, Stanbic Bank, National Social Security Fund, NITA, UCC, Ugandan Petroleum sector, the Ministry of Energy, and the National Oil Company, among others, showcased what they offer.
President Museveni said he is interested in learning the conclusions of the forum on topics relating to the attractiveness of the 2 countries as destinations of investments, harmonisation of the strategies and partnerships in the emerging data economy, trade and infrastructure, reducing the cost of doing business between Uganda and Tanzania and the local content as a key to the unlocking of the long term value in extractive industries.
The President and his host concurred on the plan to enhance water transport from the Port of Mwanza in Tanzania to Port Bell in Uganda adding that railway transport between the two countries would go a long way in promoting sustainable trade and investment between the two countries. Mr. Museveni revealed that the East African governments are working aggressively on power saying that in Uganda today total power generation will soon be 2,000 megawatts which will ensure reliable power supply transmission and the lowering of power costs for manufacturers.
President Magufuli described the 1st business forum between Uganda and Tanzania as a historical occasion. He thanked the organizers for effecting the forum and President Museveni for honouring it with his presence. "The cooperation between Uganda and Tanzania has been in existence since time immemorial even before colonial time. The borders cannot separate us. We shall continue working together in development," he said.
He stressed that it was important for the two countries to strengthen their cooperation in development drawing on the potential of their own natural resources in the sectors of agriculture, tourism and manufacturing. President Magufuli revealed that to ensure faster movement of people and goods between Uganda and Tanzania, his government is going to institute only two checkpoints from Dar-es-Salaam to the Ugandan border.
President Magufuli added that measures are underway to ensure that goods move freely in the EAC region with a view to increasing trade and investment. "The room for investment is very wide for Uganda and Tanzania business sector. This bilateral forum should be promoted for our people in business. Let's agree and do business and stop lagging behind in development," he added.
The Tanzanian leader disclosed that President Museveni and himself took the decision and agreed to the building of an oil pipeline from Hoima to Tanga, one of the longest pipelines in the world, as a sign of commitment between the two countries. During the Forum, the two leaders witnessed the signing of a number of Memoranda of Understanding between Uganda and Tanzania in the fields of Agriculture, Foreign Affairs and Migration. President Magufuli also hosted President Museveni and First Lady Janet Museveni to a luncheon at State House, Dar-es-Salaam.
OPINION: Social Media and the Role of Election Management Bodies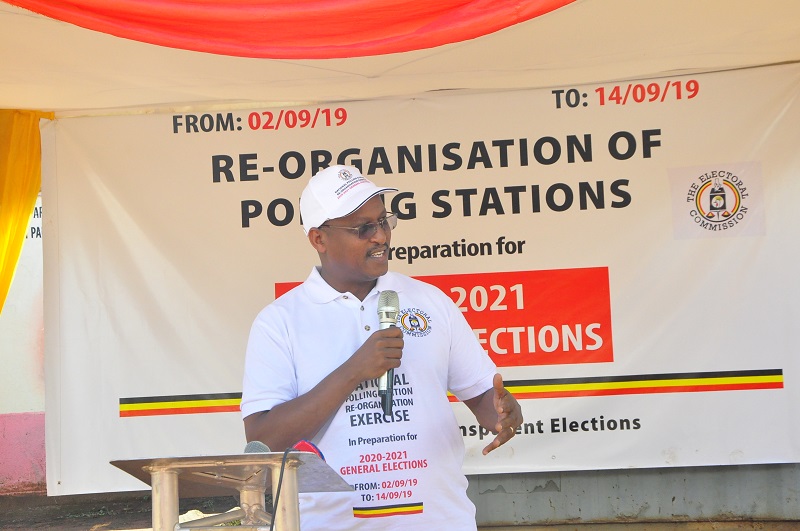 Social media refers to the use of web-based mobile digital technologies to turn communication into highly interactive dialogue, and covers blogs and microblogs such as Twitter, content communities such as YouTube, social networking sites like Facebook and (cell-based) cross-platform instant messaging applications like WhatsApp Messenger.
During the past fifteen years, social media has changed every facet of communications; significant amount of information and communications work has migrated from conventional media platforms (print and electronic media) to digital social networks. Dynamic organisations and businesses have already tapped into the massive opportunities in digital media, and particularly, social media.
The Government of Uganda approved a Government Communication Strategy (2012) which guides ministries, departments and agencies (MDAs) on use social media to communicate government policies, programmes and activities. New (social) media is considered by Government as an effective platform in facilitating implementation of constitutional provisions relating to right of access to information.
To support the above, Uganda Communications Commission and sister regulatory authorities have formulated necessary (regulatory) framework to guide the use of new media, which helps service providers and users to curb potential excesses of digital technologies.
As a modern and progressive institution, the Electoral Commission has taken deliberate steps to integrate digital technologies in our organizational information and communication structure.
The Department of Public Relations and the Department of Information Technology have been particularly positioned to provide leadership in this integration, with satisfactory results.
The Commission has further provided for training of all field election officials with knowledge and skills to utilize social media in the course of their duties.
Electoral Commission Social Media Strategy
In 2015, the Electoral Commission adopted a social media strategy to guide the institution in utilizing new digital technologies and social media to reach increasing diverse audience, as outlined in the following indicators:
The official EC Twitter account @UgandaEC was activated and a hashtag #AskEC2016, became a channel for the voters to ask questions and raise concerns, a forum where queries about the electoral process could be addressed;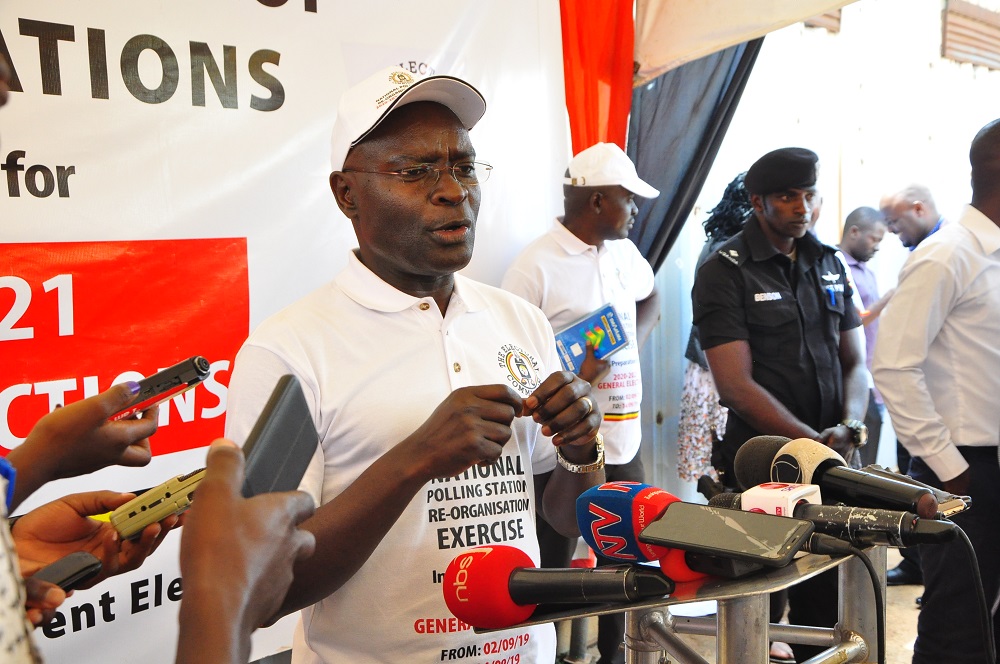 The Facebook page Electoral Commission Uganda was activated and gained followers who used the platform to raise inquiries and received responses. The Commission used the platform to post updates on the electoral process;
The Commission created a Whatsapp group (EC Media Center) for media personnel accredited to cover the 2016 General Elections. The platform facilitated timely updates on the electoral process, as well as prompt responses to press inquiries, and provision of necessary clarification and guidance;
The Commission hosts a functional website where information related to the electoral process (statistics, press releases and guidelines), administrative (jobs) and logistics matters (tenders), can be easily accessed by various stakeholders;
The National Voters' Register was uploaded on the website to facilitate easy access for voters who have access to the internet using either smartphone or a desk top. The benefits of this innovation include online checking of (individual) voter's registration status; availability of the Register for verification by interested stakeholders (parties, etc); free access to the Register hence saving costs on the part of stakeholders; increased voter/stakeholder participation in the cleaning process; and, enhanced transparency in the electoral process.
During the 2016 General Elections, the Commission used SMS to inform voters about their voting status and their respective polling stations. This was achieved by broadcasting the voters' voting details for voters who had indicated their telephone numbers during the National ID registration exercise. The SMS service also enabled registered voters confirm the details of their polling stations from a mobile phone by texting his/her voter Id number to code 8228 to get a confirmation message of their registration status;
The Electoral Commission regional and district offices have been connected to the internet to enable use of web-based platforms for information and communication and stakeholder engagement;
This social media strategy was designed to particularly achieve the following:
Increase brand awareness among stakeholders, especially the youth and working middle class who often show little enthusiasm for electoral issues. Hence the Commission has adopted social media in order to reach this critical audience and interest them in participating in electoral activites;
Improve engagement with a wide range of stakeholders (political actors, the electorate, media, civil society, e.t.c), and a global audience that follows democracy, elections and governance issues in Uganda;
Engage audiences in real time and receive instant feedback on issues in the field during the electoral period. This enables the Commission to respond and manage issues and crisis;
Achieve sustainable, extensive publicity, sensitisation and stakeholder engagement at a fairly low cost. Social media is relatively inexpensive and accessible and enables cheap publishing and affordable access to information. This is critical as the Commission has limited budget for communication and information dissemination;
Facilitate the conduct of peaceful campaigns by following candidates and supporters conduct, and correctly guiding on processes. The Commission is able to swiftly respond to complaints by candidates, agents and supporters;
Achieve an informed mass of stakeholders and a supportive electorate through promoting mass awareness on the electoral process;
Help in maintaining constitutional order in Uganda, through continuous stakeholder engagement before, during and after elections;
The role of the Election Management Body (EMB) in the social media matrix
Today, social media networks are a proven medium for enhancing and protecting brand reputation, improving customer service and managing crisis. These are postive aspects which EMBs critically need. In order to harness the power of social media, the Electoral Commission has observed and taken the following critical actions:
Hosting and maintaining updated, active and extensive online platforms, because this is where critical information, communication and regular stakeholder engagement has gone;
Being proactive in generating content and disseminating the same through the official social media accounts. It is a common practice for social media enthusiasts to cross-check facts against official accounts to verify the information before onward sharing. The EMB must be able to tell its story, and set the agenda for further discussion on the issue;
Training and equipping a dedicated communications team to manage the official social media platforms. This will ensure timely content generation, timely detection and interception of wrong information (fake news) and enable prompt dissemination of clarification where there is misunderstanding;
Partnering with relevant regulatory agencies (Media Council and Uganda Communications Commission) to develop regulations for responsible use of social media during elections. It is important to enhance awareness among media practitioners on their rights, roles and duties during the electoral process through an activity-specific code of conduct;
Challenges and Risks in the Use of Social Media by the Electoral Commission
While social media offers immense opportunities to EMBs to engage with their audiences and achieve wide range of benefits, the following limitations and risks need to be considered and managed:
Social networks are a proven medium for enhancing and protecting brand reputation, improving customer service and managing crisis. But they also have great potential for causing extensive damage and propagating falsehood (fake news), stirring controversy and igniting violence. EMBs, therefore, need to build capacity to mitigate the negative forces of social media.
New digital technologies have empowered the public to play an active role in the process of collecting, reporting, analyzing and disseminating news and information (also known as citizen journalism), with both positive and negative results. Social media has been used to disseminate wrong information about electoral processes, with the potential of sparking discontent and fuelling violence. In some cases, including Uganda (2016), governments have taken a decision to block access to social media. While such action helps to prevent escalation of tension and chaos, it has been criticised as violation of constitutional freedoms, mainly the right of access to information. Preventive actions by government and regulators have an effect on the final judgment of the overall conduct of the election.
Social media communication is characterised by anonymity, which compromises the authenticity of online communication and engagement. Social media is vulnerable to abuse and EMBs are often victims of pseudo accounts, which can mislead audiences, spark violence and damage institutional and national reputation;
Effective social media use requires extensive network coverage across Uganda; while phone and internet usage has been on the rise since 2000, the entire country is not covered. According to the Uganda Communication Sector Performance Report (June 2018) mobile phone access in Uganda stands at 56.1% while internet penetration is at 47.7%. Despite its immense influence, social media has limited access and use, and may not provide the ultimate solution to our information and communication needs.
It is observed that social media users always refer to national radio and television broadcasters to confirm the accuracy of information received. Hence, radio, television and the newspaper, remain trusted sources for accurate information, and should not be sidelined during planning and budgeting process.
Conclusion
This workshop provides a useful platform to share valuable knowledge and skills that will contribute to the improvement of our election management function through proven practices in strategic planning and effective communication through the use of social media.
It is evident that in order to maintain and increase positive brand visibility, EMBs need to embrace the changing media environment, and adopt policies and systems that facilitate integration of new media in the communications function and overall operations system.
We need to build the capacity of election management bodies to exploit the immense, fast and extensive power of social media. The irreversible growth of social networks has created a training need for organisations, and funds have to be provided to train and equip officials in web-based communication in order (for institutions) to make the best out of social media.
The author is the Spokesperson of Electoral Commission.