Everyone always says, "Follow your dreams!"
This is because, without dreams, we are nothing; life is depressing, there is no reason to wake up each day. Fulfilled dreams are often associated with good health, wealth, friends and happiness. Following your dreams and eventually living the life you've always wanted is however not as easy as it sounds, because life is full of its own ups and downs. There will always be the uncertainties of life, which if not well managed, can throw one's dreams off course.
And this is particularly why you need a trusted partner to support you along the journey of life, a partner that will enable your dreams.
Let's talk about wealth, for example. To realise your financial goals, you need to save, invest and multiply your fortunes. This requires working with trusted partners that will for example work with you to navigate the wide world of investment opportunities to ensure you get the best combination of investment portfolios. But this is not enough, you also need a partner to protect you against risks such as premature death, loss of income, illnesses, disability, inadequate retirement income etc.
But again, another major question stands- how do you identify a suitable financial services partner, because as it is, even getting the right financial services provider, to grow and protect your dreams is not as straight forward. This is probably why you need to entrust your dreams with a tried, tested, and trusted partner, such as UAP Old Mutual- one of Africa's leading integrated financial services provider that has operated for 175 years in Africa and 100 years in East Africa, growing from strength to strength.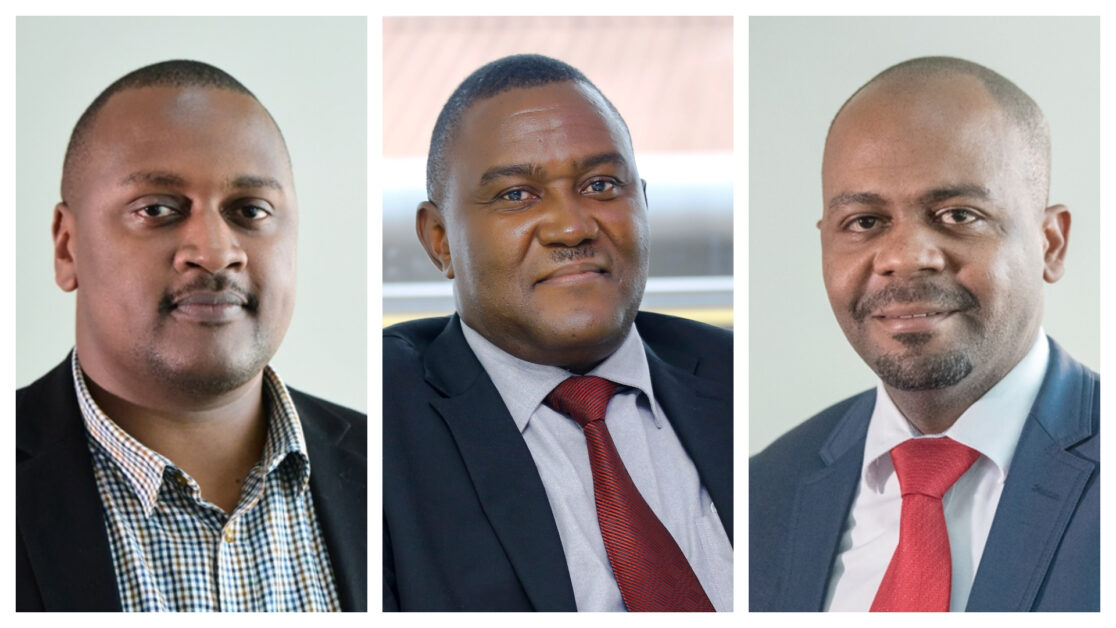 Today, UAP Old Mutual in East Africa is trusted by over 1.2 million investments, savings, insurance, and banking customers in Kenya, Uganda, Tanzania, South Sudan, and Rwanda. The group also employs over 4,000 staff and controls USD 4 billion in assets; USD834.4 million in revenue (as at December 2016), 12 iconic properties, and USD1.41 billion in funds under management, making it one of East Africa's largest integrated financial services providers.
"In Uganda, UAP Old Mutual is perhaps is also one of the largest consolidated financial services group, a one-stop-shop that offers unrivaled convenience to enable our customers to realise their financial dreams. We do provide general insurance (UAP Old Mutual Insurance (U) Limited), life insurance (UAP Old Mutual Life Assurance (U) Limited), and financial services (UAP Old Mutual Financial Services (U) Limited.) We believe our collective financial solutions are adaptable to any investors' short term and or long term goals," explains Stephen Chikovore, the UAP Old Mutual Insurance (U) Limited. Managing Director.
Industry Leaders; passionate about customers' financial dreams
UAP Old Mutual Life Assurance (U) Limited is the leading life insurance company in Uganda with UGX47.5 billion in Gross Written Premiums in 2019 and a market share of 18.2 percent. On the other hand, UAP Old Mutual Insurance (U) Limited is the second-largest general insurer with UGX 111.1 billion in gross written premiums and 19 percent market share. Worth noting, the company is the leading No.1 provider of medical insurance.
On the financial services front, UAP Old Mutual Financial Services (U) Limited is one of the leading financial services providers, if not the largest. For example, according the September 2019 Unit Trust Managers' Survey Report by the Capital Markets Authority (CMA), out of UGX 157 billion of Assets Under Management as at May 2019, the company had the biggest market share with a total of UGX 119.4 billion, representing 75.8 percent market share. According to the same report, out of a total of 5,037 investor accounts held by unit trust managers, UAP Old Mutual Financial Services held the biggest market share with a total of 2,232 accounts, representing 44.3 percent.
According to Chikovore, the Group is driven by the vision to be "the most trusted lifetime partner, that is passionate about helping its customers achieve their financial goals".
"By helping generations achieve their financial goals, we help build the financial prosperity of our societies, businesses, and shareholders we engage with," he adds.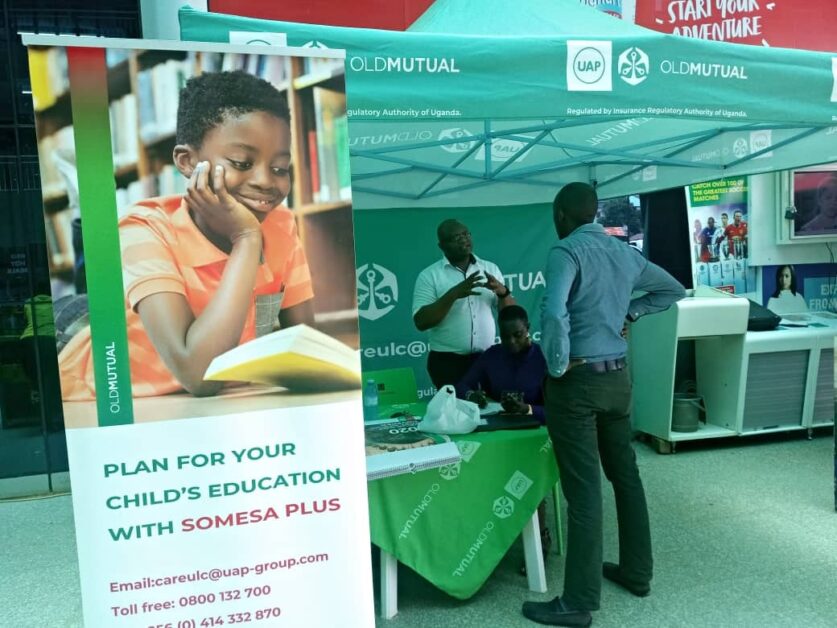 "UAP Old Mutual recognizes that to achieve leadership we have to be revolutionary, customer-focused, and an inclusive company, that continuously innovates and sets the pace for the market," says Harrison Gongo, the UAP Old Mutual Life Assurance (U) Limited Managing Director.
It is this innovation that has earned the Group and Group Companies, recognition from not just customers but also industry peers. In the last five years alone, UAP Old Mutual Uganda has earned positive ratings such as A+ Global Credit Rating with a Stable Claims Outlook in September 2019, Best Insurance Services by Kampala City Traders Association (KACITA) among many others.
The Group has also earned the trust of clients, such as The World Bank, The United Nations, Tullow Oil, Bank of Africa, Umeme Ltd, Watoto Church, Crown Beverages, KCB Bank Uganda, Equity Bank, and Uganda Revenue Authority. Others include the Financial Intelligence Authority, Standard Chartered Bank, Hima Cement, National Medical Stores, British American Tobacco, Seyani International, Kampala Capital City Authority (KCCA), Absa Bank, Stanbic Bank, Roofings Group, and Uganda National Roads Authority, to mention but a few.
Being part Old Mutual Plc
Simon Mwebaze, the UAP Old Mutual Financial Services (U) Limited, General Manager, says that the strategic partnership between UAP Holdings Limited (UAP) and Old Mutual plc made in 2015, has created the best of two worlds, resulting into unrivalled access to a holistic suite of financial services under one roof by customers.
"Ours is a business built on trust- in the willingness and ability of a financial services provider to do not only the right thing but also to add value. Becoming UAP Old Mutual has allowed us to tap into time-tested solutions to be able to consistently deliver products and services that contribute to our customers' financial well-being," he told CEO East Africa.
"Being part of this centenarian club is truly humbling. The long term approach to doing things; always thinking legacy and knowing the task at hand, stands tall on the shoulders of those before you, while laying a solid foundation for those after you," has been a truly humbling experience," Mwebaze adds.
Gongo, says that being a member of Old Mutual Plc, a well-capitalized and strong brand, UAP Old Mutual Life Assurance (U) Limited, "has cultivated the ability to respond quickly to changing customer needs and marketplace conditions and opportunities."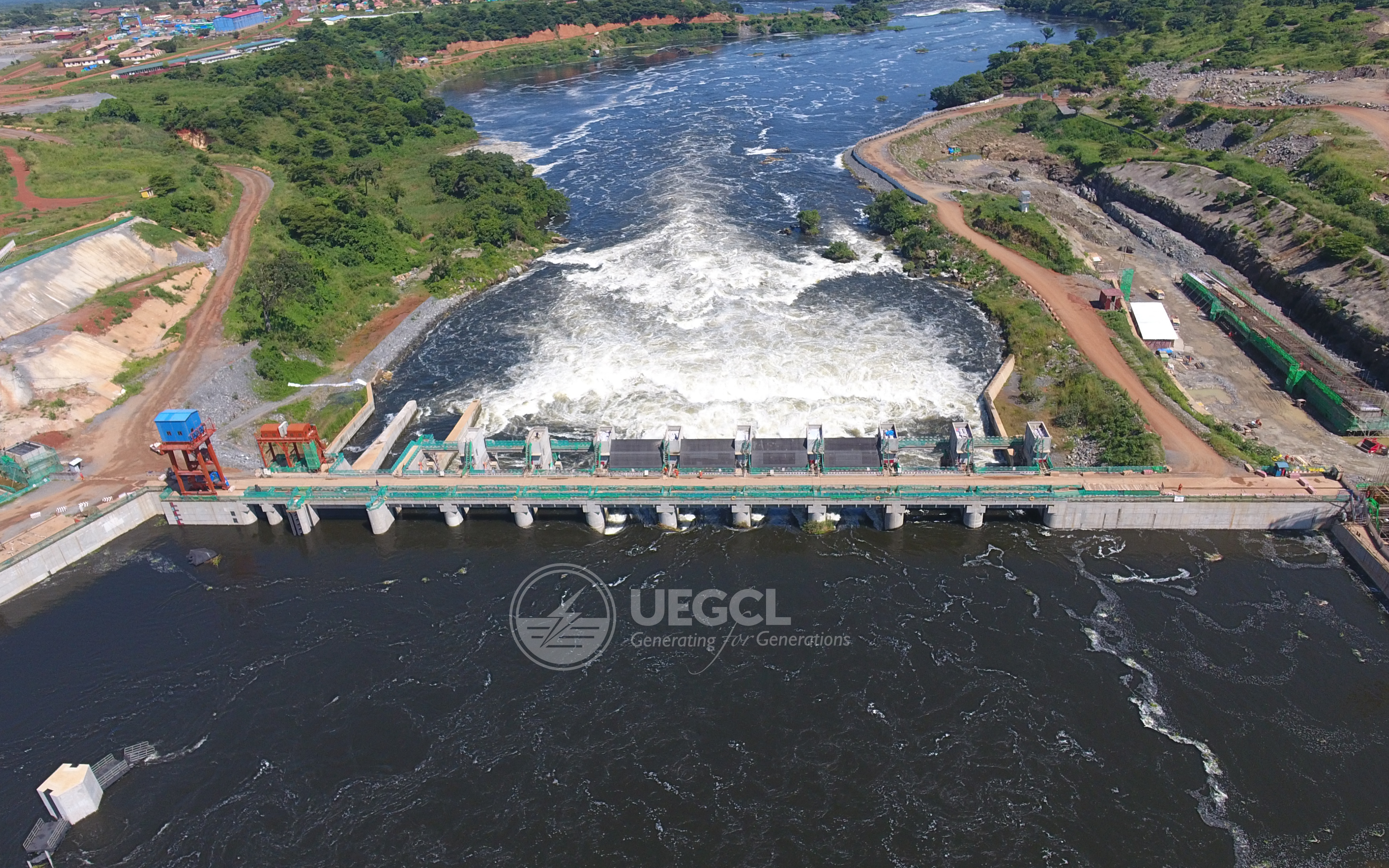 "Old Mutual being a multinational has had experience in this area for 175 years and has accumulated a wealth of experience and a sound financial base that we have been able to leverage to grow our business locally," he adds.
Chikovore, also says that over and above the solid financial base, becoming part of Old Mutual has allowed the local businesses to tap into several opportunities such as processes, governance standards, knowledge, and skills transfer.
"Having Old Mutual as a parent continues to provide us with a solid financial base, networks, and resources, enabling us to do many more great things," he says.
Impacting communities: Old Mutual Foundation
One of the core values of UAP Old Mutual is "respect for each other and the communities within which the company works." To realise this, the UAP Old Mutual Foundation was set up to support the communities in which the business operates build positive futures.
The foundation mainly focuses on projects that tackle healthcare, education, environment, financial literacy and risk awareness challenges in these communities.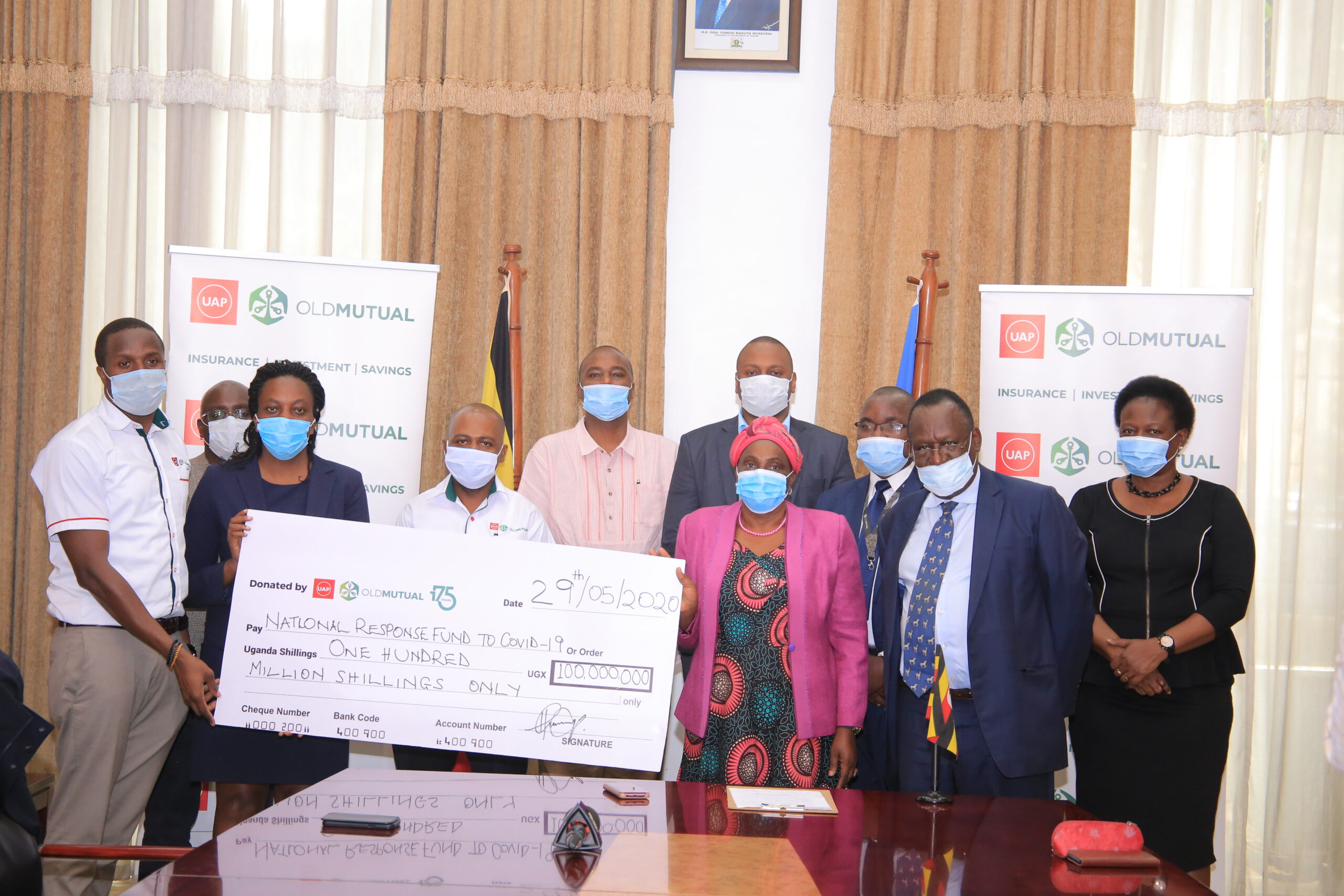 "We believe in positively impacting the communities we operate in. This essentially means that in as much as attaining profitability is the main focus of the business, it should not override all other considerations. In everything we do, we factor in consideration for ethical, environmental, and community goals. Our pillars in impacting communities are mainly Community Social Investment as well as the Financial Wellbeing of the communities we work in," explains Simon Mwebaze.
Some of the community projects that the group has recently participated in include the donation of 100 hospital beds, worth UGX100 million to aid the Government of Uganda's national response to Covid-19. Still in health, UAP Old Mutual Group celebrated the International Women's Day 2020 with donations of essential items (pampers, sugar, porridge, soap, basins) to new and expectant mothers at the Uganda- China Friendship Hospital in Naguru. UAP Old Mutual Insurance Uganda in 2019 also participated in the Rotary Cancer run 2019 with a donation of UGX10 million. The company also supported the 2020 Mildmay Sickle Cell Anaemia Marathon with UGX25 million.
Besides health, the group is also a keen supporter of sports development and has previously supported initiatives such as the 2019 Tusker Lite National basketball league playoffs with a UGX15m donation.