Opportunity Bank Uganda Limited (OBUL) on 25th September 2019 was awarded a Commercial Banking license by Bank of Uganda, becoming Uganda's 26th Commercial Bank.
This follows a lengthy vetting process after the bank applied for a license on January 28th, 2019.
"Bank of Uganda hereby grants Opportunity Bank Limited approval for a Commercial Bank License (class 1); to transform from a Credit Institution to a Commercial Bank," wrote Kenneth Egesa, the Acting Executive Director, Supervision at Bank of Uganda.
As the 25th bank, OBUL, enters a top-heavy and tightly competitive banking industry, largely dominated by the top 5 commercial banks.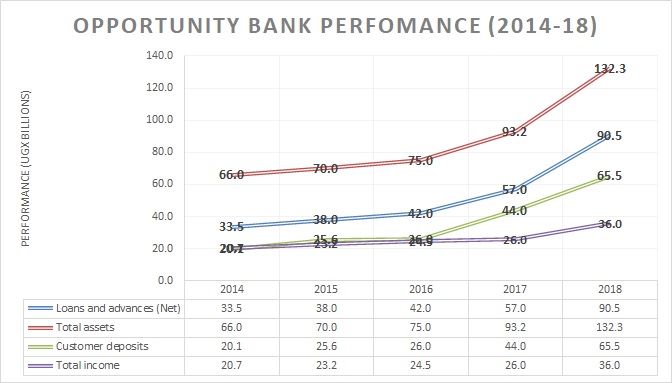 The five biggest banks- by assets market share, as at the end of 2018 are: Stanbic Bank (19.1%), Centenary Bank (11.3%), Standard Chartered Bank (10.4%), dfcu Bank (10.3%) and Barclays Bank (9.9%). They control UGX17.2 trillion or 61% of the UGX28.2 trillion industry assets as at end of December 2018.
The big 5 also controlled 61% of the UGX19.6 trillion industry deposits and as such also dominated 62% of the UGX12.7 trillion industry lending. The 5 biggest commercial banks also raked in UGX561.3 billion in profit- 75% of total industry profit in 2018. Stanbic Bank, single-handedly accounted for 28.7% of total industry profit.
Regardless, OBUL can count on its 24-year experience in Uganda, having started out in 1995 as Faulu Uganda owned by Food for the Hungry International (FHI). In 2006 Opportunity Transformation Inc (OTI) a US-based micro-lending non-profit organization acquired 63% and led the business to acquire a Tier 2 Financial Institutions license from Bank of Uganda to operate as a regulated Credit Institution. With the license, OBUL effectively became a Savings & Loan Organisation that not only offered micro loans, savings and insurance products but could also now collect deposits.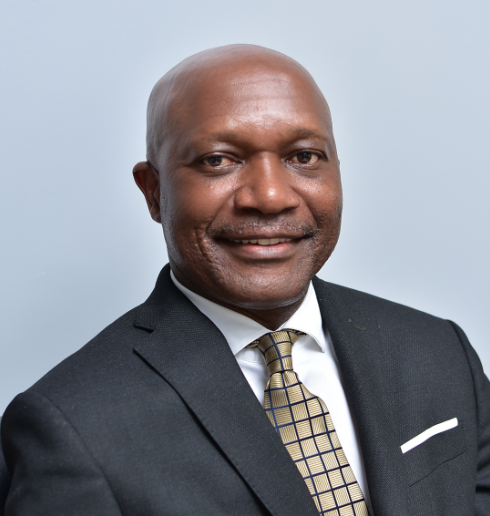 In 2015, OTI increased their stake in the business to 92%. A year later, in 2016, MyBucks SA a fintech company listed on the Frankfurt Stock Exchange acquired 49% in the business, becoming the majority shareholder.
With the new shareholders, the bank was reorganised, bringing in new management. Tineyi Mawocha Emmanuel a seasoned banker, was brought in, in October 2016 from Urwego Opportunity Bank in Rwanda, where he had worked for two and half years. Before that, he worked as CEO of Standard Bank Swaziland for 7 years.
Geriga Christopher who had been Head of Risk, was promoted to Executive Director.
The bank's board is headed by Phillip Karugaba, a famous acquisitions, capital markets, infrastructure and energy lawyer as well as Head of ENS Africa Advocates.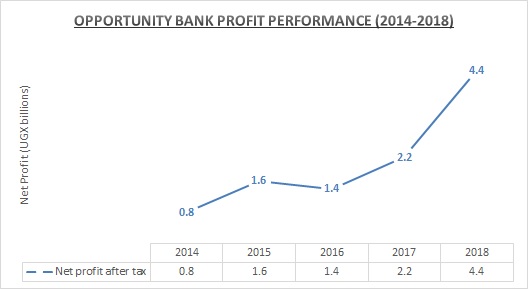 Thanks to the reorganisation and an infusion of fresh leadership and capital OBUL has been on a growth path.
Over the last five years, customer deposits have more than tripled- growing by 226% from UGX20.1 billion in 2014 to UGX65.5 billion as at end of December 2018- a compounded annual growth rate of 22%. Supported by deposits growth, over the same period, customer lending has grown by 170%, from UGX33.5billion to UGX90.5billion.
As such, OBUL's asset base has more than doubled from UGX66billion to UGX132 billion (CAGR 15%).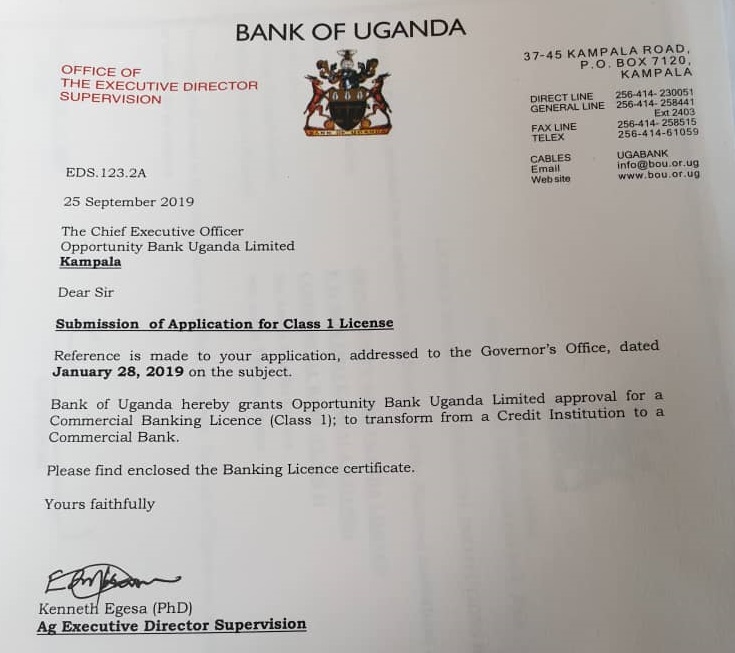 Boosted by lending income, OBUL's total income has also grown by 74% from UGX20.7 billion to UGX36 billion. As a result, OBUL has been consistently profitable for the last 5 years. Net profit has grown more than six fold- by 464% from UGX786.6 billion in 2014 to UGX4.4 billion in 2018- a compounded annual growth rate of 41%.
OBUL to hit the ground running
Although it is the 25th bank to enter the commercial banking space, OBUL comes to the playing field with quite solid foundation to start with. Thanks to its 24-year experience on the ground, OBUL will enter the market as Uganda's 23rd biggest bank by assets, 20th by lending and 17th by profitability- going by 2018 results.
At UGX90.5billion in lending in 2018, OBUL's loan portfolio is larger than that of 5 commercial banks i.e. Commercial Bank of Africa (UGX85.8 billion), Guaranty Trust Bank (UGX72.3billion), Cairo International Bank (54.8billion), United Bank for Africa (33 billion) and ABC Capital Bank (19.6billion).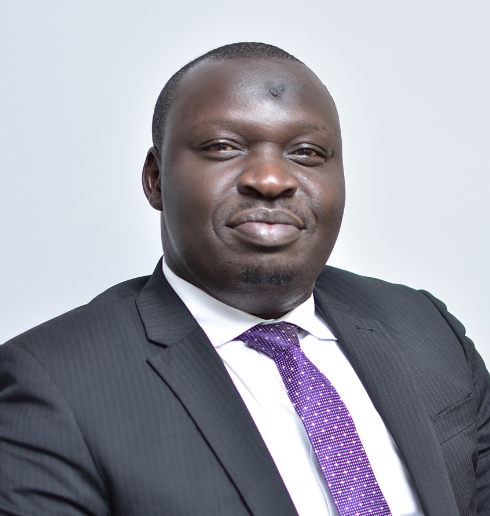 With an asset base of UGX132 billion, OBUL is bigger than Cairo International Bank and ABC Capital Bank who at the end of 2018 had UGX124.8 billion and UGX61.7 billion in assets respectively.
As at end of 2018, OBUL was more profitable than 8 commercial banks, 5 of which were loss making. The 8 banks are: Bank of India (UGX4.1 billion), Commercial Bank of Africa (UGX600 million), ABC Capital (UGX300 million), Cairo International Bank (UGX3.5 billion loss), NC Bank (UGX4 billion loss), Tropical Bank (UGX5.8 billion loss), Guaranty Trust Bank (UGX10.1 billion loss) and Exim Bank (UGX16 billion loss).
OBUL also has a wide country network consisting of 20 branches and 2 service centres spread all over the four regions of Uganda, with 68% of the branches in rural towns.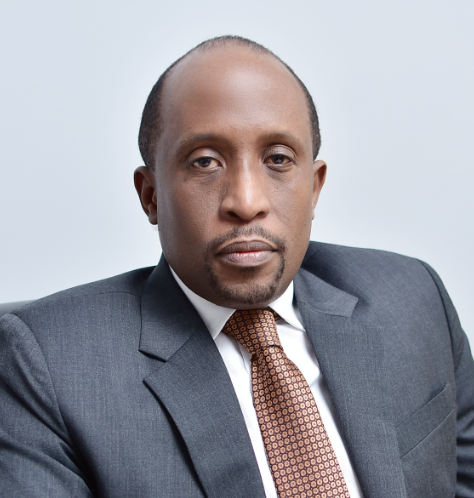 In June 2018, the bank rebranded adopting a more vibrant look and feel.
OBUL also joins other banks like Equity Bank and Finance Trust that were initially credit institutions but went on to become banks and are doing quite well for their age.
Present day Equity Bank Uganda was first Uganda Microfinance Limited (UML) before acquisition by the Equity Group and is today, Uganda's 8th largest bank by assets and profits.
Finance Trust Bank which started out as a women-owned microfinance, obtained a commercial banking license in 2013 and is today the 13th most profitable bank.
However, Global Trust Bank which in 2008 acquired, Commercial Micro-finance Limited (CMF) hit a dead-end in July 2014 and was wound up by the central bank over alleged insolvency.