Ugandan newspapers continue copy sales loss streak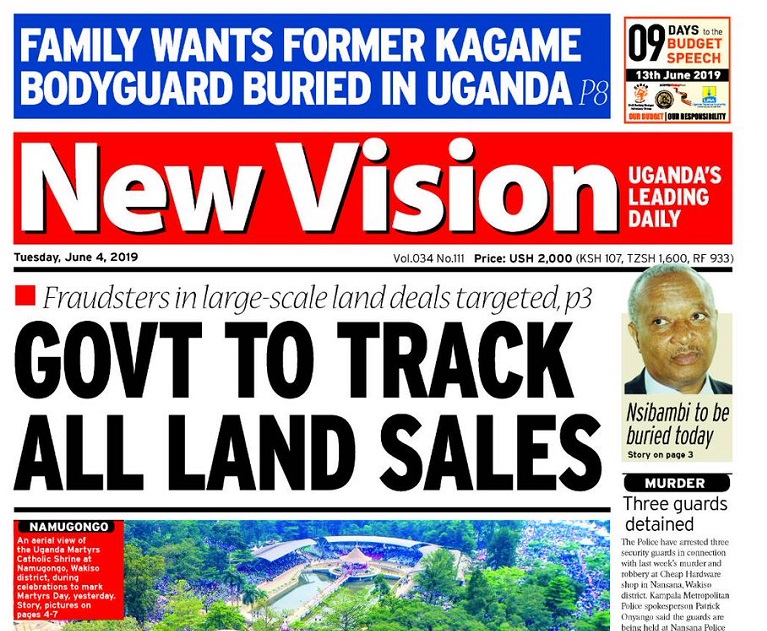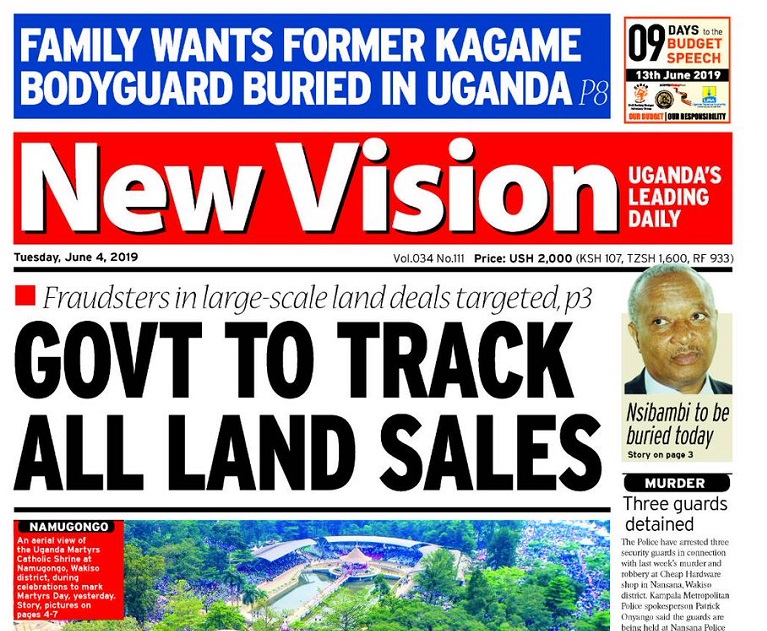 The two Uganda mainstream English newspapers, The New Vision and Daily Monitor, combined, sold 5% less newspapers in Q1, 2019 compared to a year ago, in Q1, 2018.
According the credible Audit Bureau of Circulation (ABC), South Africa, the two papers, sold 42,644 copies in Q1, 2019 compared to 44,787 copies in Q1, 2018.
Their weekend editions- Sunday Vision and Sunday Monitor, sold 12.8% less copies- down to 26,104 copies from USD29,919 copies.
Of the dailies, Daily Monitor registered a higher quarterly drop- 6.8% down to 16,638 copies from 17,857 copies. The New Vision reduced by 3.4% to 26,006 copies from 26,930 copies.
Sunday Monitor copies declined by 12.2% (12,320 copies to 10,816 copies) while Sunday Vision reduced 13.1%- from 17,599 copies to 15,288 copies
Bukedde however posted mixed results opening at 34,477 copies, reaching an all-time high of 44,767 copies in Q3 2018. Copies sold then declined, reaching 34,115 at the end of Q1, 2019.
Over the last 12 years, since 2007 the two English dailies combined, have lost 28% in copy sales, from 59,279 copies to 42,193 copies while the 2 weekenders -Sunday Vision & Sunday Monitor combined, have lost 56.4% in copy sales- from 59,897 copies to 26,104 copies.
Bukkedde on the other hand has grown copies sold by 118.9% from 32,464 copies to 15,583 to34,115 copies
This is despite the population growing by 49.3% from 30.6 million people in 2007 to an estimated 45.7 million people in 2019 and higher incomes and literacy rates.
CEO East African Magazine has predicted that 10 years from now, in 2029 there will be no profitable newspaper in Uganda left.
This is due to falling circulation figures and the attendant reduction in circulation and advertising revenues.
The Ipsos Media consumption and usage habits in Uganda report (NAMS Report Half Year 2018) released in Q3 of 2018 shows that the percentage of Ugandans reporting having read a newspaper in the previous 7 days has reduced from 29% in 2010 to 17% in 2014 and to 8% in 2018- of these nearly 50% do not buy but rather read other people's copies or at the office.
According to the report, only 58% of Uganda's newspaper readers are able to consistently access current copies, with more than 40% of print consumers currently reading previous day's news copies. Areas like Amuru, Isingiro, Pader and Mitooma read 100% old newspapers.
The rise of television and the internet has relegated substantially shaken the news component in the word newspapers- as most news are broken 18-24 hours before newspapers hit the stands.
With more advertising revenue being directed at TV, radio and now the internet, newspapers have a double dilemma of sustaining their operations amidst falling circulation and advertising revenues.
INSURANCE BROKERAGE: Clarkson displaces Marsh from the No.2 top insurance brokerage firm spot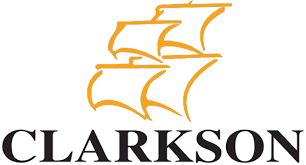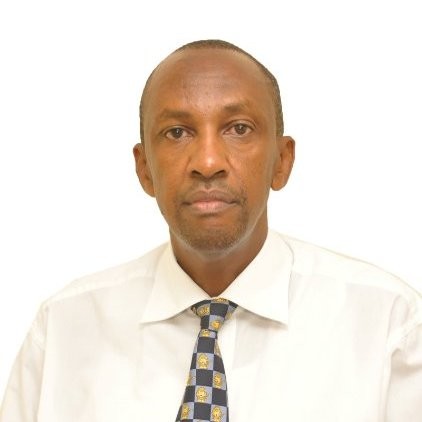 Thirty six (36) insurance brokerage firms, collected an estimated UGX280 billion in premiums compared to UGX233.3bn in 2017, according to preliminary reports from the Insurance Regulatory Authority (IRA).
According to the report, brokers accounted for 32.7% of the insurance industry premium compared to 32% in 2017.
Total business generated through Bancassurance was UGX26bn in 2018- of which UGX19.6bn was in respect of life business while UGX6.3bn was in respect of non-life business.
The 10 top insurance brokerage firms, who control over 70% of the insurance brokerage market raked in a combined UGX31.16 billion in commissions. The rest of the 26 brokers, earned a total of UGX10.62 billion- just about 23% of the total brokerage industry commissions- totaling to UGX47.43 billion.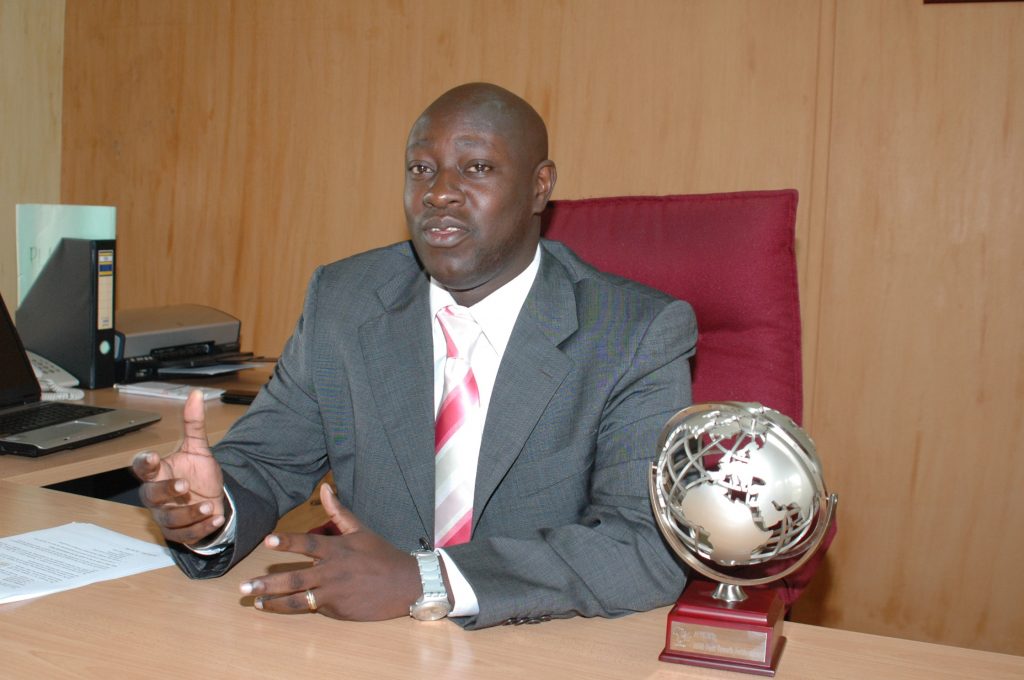 The industry's commission earnings rose by 17% – from UGX40.75 billion in 2017 to UGX47.43 billion in 2018.
This is on the back of a 17.51% growth in total industry premiums that grew from UGX728.5 billion in 2017 to UGX856 billion in 2018.
Who are the top 10 brokers?
Although the insurance regulator used 2017 earnings for Minet- UGX9.45 billion, IRA believes Minet remained the biggest insurance broker with an estimated 19.95 % market share of commission earnings. By the time of compiling the report, Minet had not filed their final returns.
Clarkson who in 2017 were in the 4th Position, over took Marsh Uganda and Willis Towers Watson (formerly GrasSavoye) to become the number 2 broker by earnings. Clarkson's commission earnings grew by 78.21% from UGX2.77 billion to UGX4.95 billion- netting them a comfortable 10.45% market share.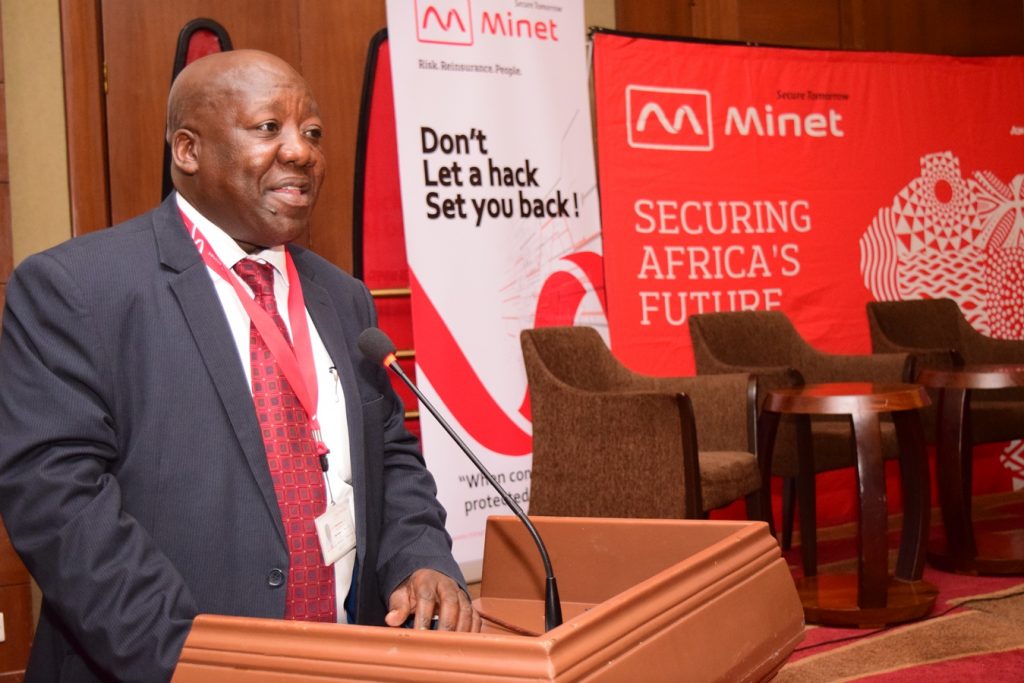 Willis Towers Watson- previously known as Gras Savoye, remained in number 3 position with a 24.73% appreciation in commission earnings from UGX3 billion to UGX3.78 billion.
Marsh Uganda, who previously occupied the No.2 spot are in the No.4 rank, after 50.98% decline in commission earnings from UGX7.15 billion in 2017 to UGX3.5 billion in 2018.
Newcomers, Afrisafe Risk Consultants owned and run by Kwame Ejalu, the former Marsh Uganda Chairman, jumped 3 places, from the 8th position in 2017 to the 5th position, thanks to an 82.16% rise in commission earnings from UGX1.7 billion to UGX3.1 billion.
Others in the top 10 are Ayo Uganda, in the 6th position with UGX 3 billion in commission earnings, followed by African Risk & Insurance Limited (UGX2.81 billion) in the 7th position. Padre Pio (UGX2.23 billion), Hillcrest (UGX2.1 billion) and Liason are in the 8th, 9th and 10th positions respectively.
Liason figures are also based on 2017 earnings.
Uganda's insurance industry underwrote UGX856bn in 2018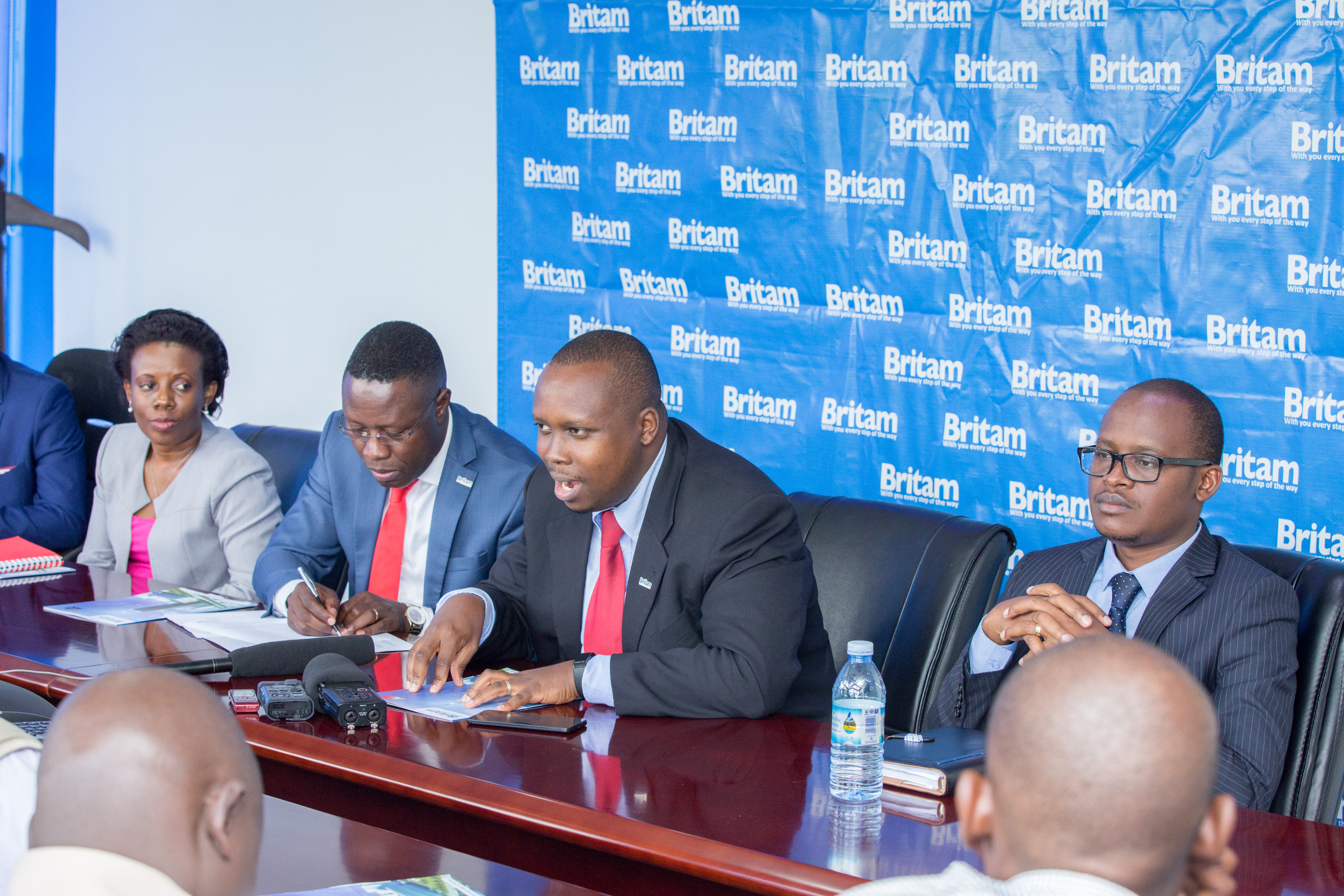 The insurance industry in Uganda underwrote UGX856 billion (USD227.8 million) in 2018- that is UGX73.60 billion (USD19.6 million) more than the Shs782.4 billion (208.2 million) underwritten in 2017.
This is a 17.5% growth rate, compared to a 14.75% growth rate registered in 2017.
According to a release by the Insurance Regulatory Authority (IRA), the industry watchdog's Chief Executive Alhaj Kaddunabbi Ibrahim Lubega non-life insurance business income grew from Shs507.2bn in 2017 to Shs570bn in 2018, life insurance business grew from Shs168bn in 2017 to Shs216.9billion in 2018.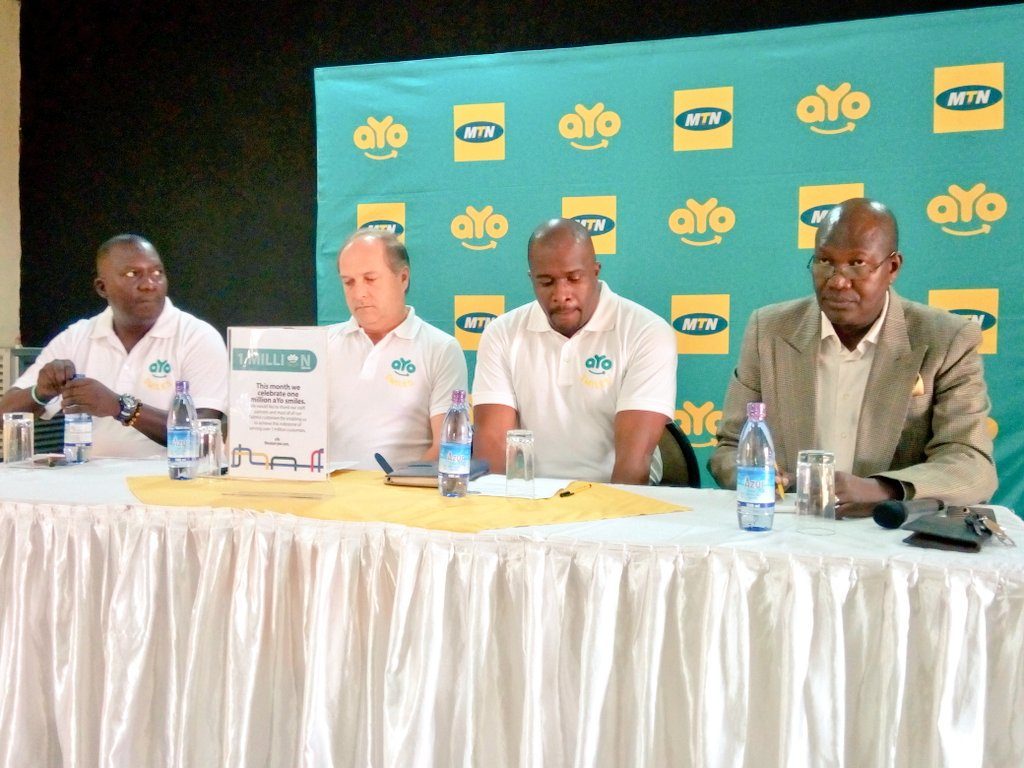 Health Membership Organisations (HMO's) grew from Shs52.7bn in 2017 to Shs69.1bn in 2018 and the licensed dedicated micro insurance organization underwrote Shs24.31million.
Non-life insurance accounted for 66.6% of industry premiums while life and HMOs account for 25.3% and 8.1% respectively.
Innovation-led growth
Kaddunabbi attributed the improved performance to the enhanced distribution channels like Bancassurance which generated Shs26bn and the use of mobile technologies generating Shs5bn.
The IRA has to-date licensed 17 commercial banks as Bancassurance Agents and a number of Insurance Companies have adopted the use of new technological platforms to provide insurance services.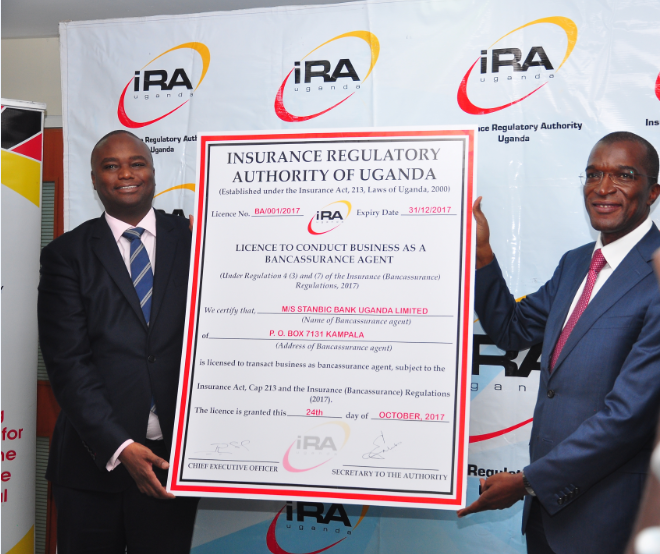 "This growth has also been attributed to the increased Agriculture insurance uptake with Central Region accounting for 39%, Western Region 38 %, Eastern Region 12% and Northern Region accounting for 11%", said Kaddunabbi advising farmers to take up Agricultural insurance to protect themselves against agriculture related risks such a drought, excess rains etc.
Government introduced the Agriculture Insurance subsidy to make Agriculture Insurance affordable to farmers and increase access to credit by protecting agriculture loans disbursed by financial institutions from the effects of specified risks in agriculture.
Insurance industry ready for oil & gas
Meanwhile the Insurance Consortium for Oil and Gas (ICOG), a co-insurance group currently made up of 14 locally licensed insurance companies have raised over $200m (sh745b) aggregated insurance capacity in readiness for Uganda's oil and gas industry.
The 14 companies are; APA Insurance, BRITAM, CIC General, Excel Insurance, Goldstar Insurance, Jubilee General Insurance, NIC General Insurance, NOVA Insurance, PAX Insurance, MUA Insurance, SANLAM, Statewide Insurance, TransAfrica Assurance and UAP Old Mutual General.
Umeme to pay UGX66.4bn in 2018 dividends; earmarks UGX1.7 trillion investment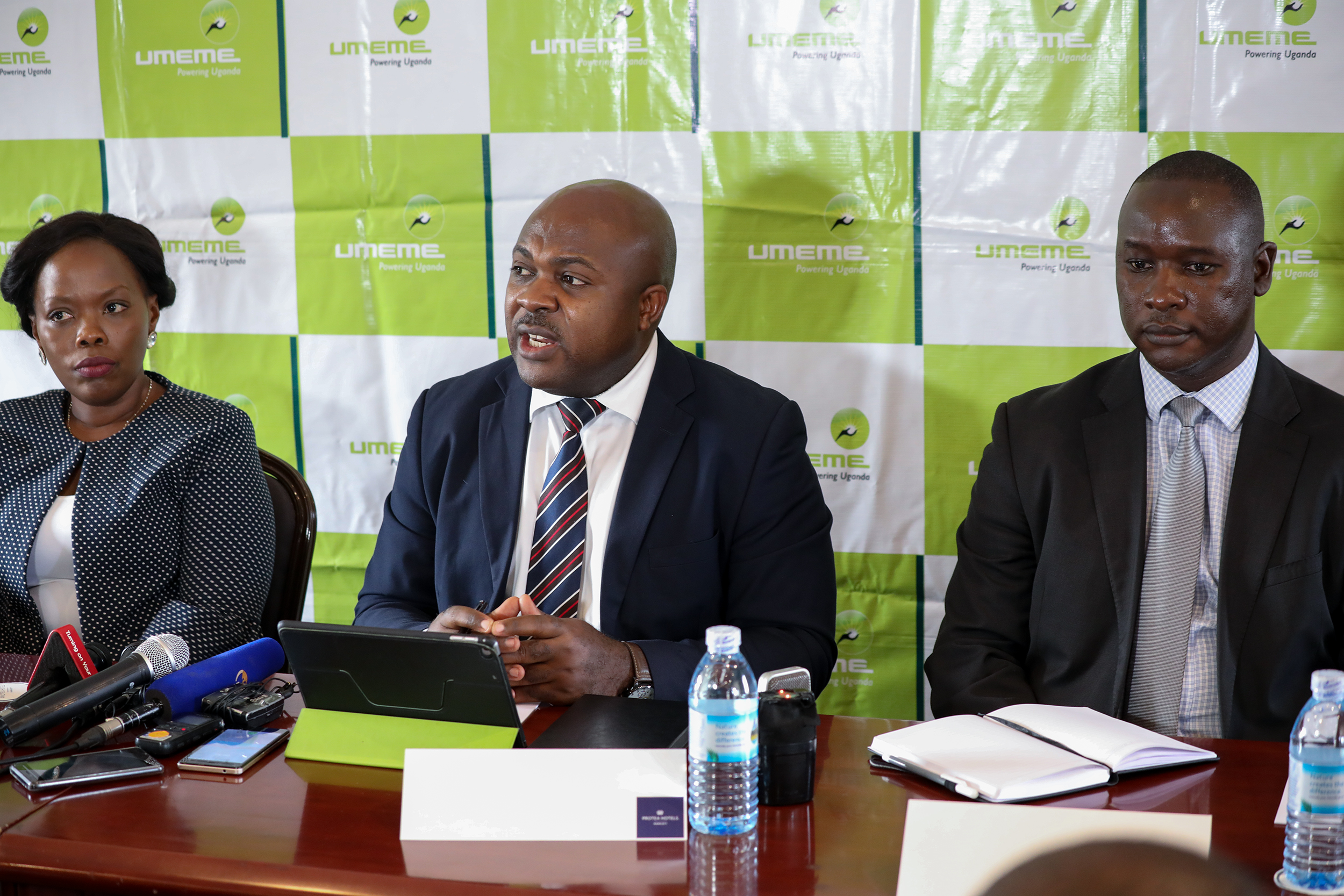 The Umeme Annual General Meeting, has today approved a UGX28.2 per share final dividend to all its shareholders for the year ended 31 December 2018.
This, in addition to the UGX12.7 interim half-year dividend, adds up to a total of UGX40.9 per share-a 438.2% rise from the UGX7.6 per share that Umeme paid in 2017.
In total, the giant utility will fork out up to UGX66.4 billion in dividend payments, up 87.1% from UGX12.7 billion in 2017, thanks to a combined stellar performance and an increased dividend pay-out ratio- 35% in 2017 to 50% in 2018.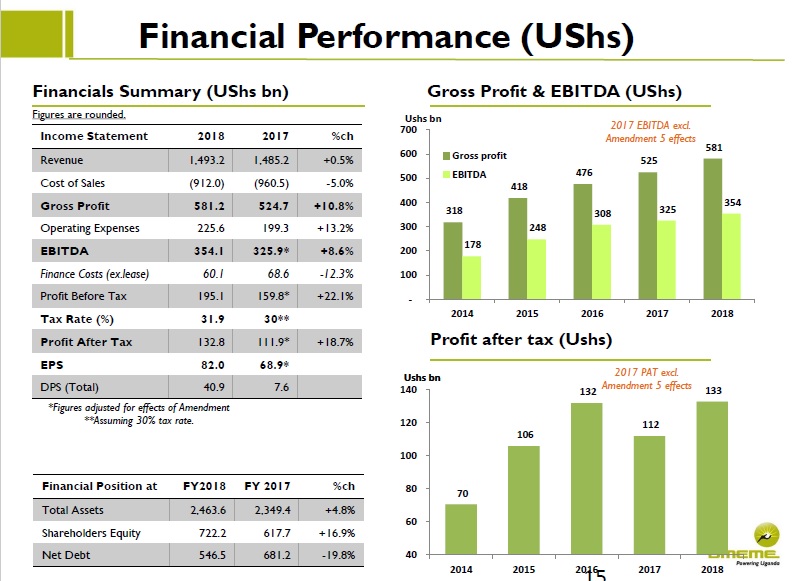 The power distributor in 2018, posted a 274% rise in profit, from UGX35.5 billion in 2017 to UGX132.8 billion for 2018.
The final dividend, subject to deduction of withholding tax, where applicable, will be paid on or about 15th July 2019 to shareholders in the books of the Company at close of business on 20th June 2019.
'The dividend will be paid into the shareholder bank accounts or mobile money accounts whose details are maintained by the Securities Central Depository (SCD)," Mr. Selestino Babungi, the Managing Director, told the AGM.
Looking to the future: Umeme's 2019/2025 Capex plan
Babungi, told the AGM that to satisfy electricity demand that is growing 9.1% annually and a customer base growing at 15% per annum coupled with the government's universal connection policy that seeks to connect 300,000 customers per year; thereby increasing access to electricity to 60% by 2027, the company planned to invest approximately USD450m (UGX1.7 trillion) between 2019 and 2025.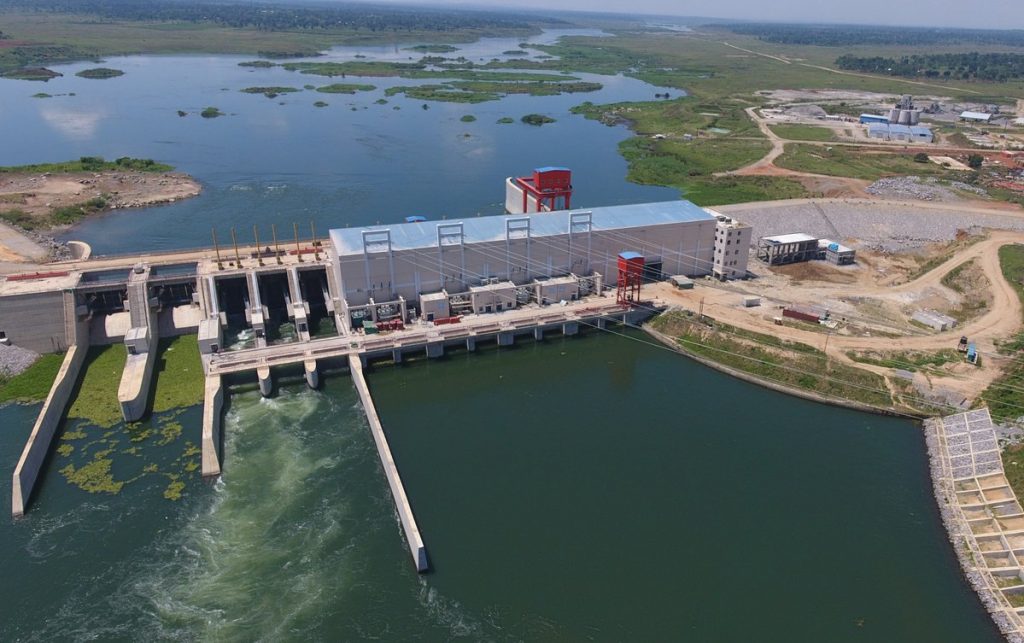 He outlined 4 strategic areas where the company would be investing, namely: "network adequacy to meet forecast growth driven by need to absorb the anticipated generation with major prioritisation of industrial parks and industrial zones of Namanve, Mukono, Iganga, Kapeeka, Luzira and Mbale."
The company would also prioritise the improvement of reliability and quality of supply, with a major focus being put on injecting new substations and new transformer zones in high growth areas.
The other two priorities included, supporting supporting the Government agenda for accelerated access and in this regard, Umeme targets to connect over 2 million customers over next 6 years as well as improving efficiency of the distribution network by leveraging on new technologies.
"Universal access means you will require a large footprint (coverage), which means opening more service centres (offices), building substations, extending lines, injecting transformers and recruiting more people on the ground. These require massive investments," Babungi explained.
He also noted that facilitating the uptake of the new generation capacity at Isimba and Karuma dams, needs a robust and well-maintained network to absorb and effectively distribute this power.
Isimba Dam, which was commissioned early this year, increased Uganda's installed power generation capacity from 1, 014 megawatts (MW) to 1, 197MW. Once Karuma Dam starts generating power next year, Uganda's installed capacity will increase by 600MW.
"Focus will be on extending the distribution grid to evacuate the 783MW additional generation, connecting 2 million premises to the grid, thus creating demand. Network evacuation pipes/lines to the demand growth areas will require massive investments," he said.
Mr. Babungi observed that quick connections for the new applicants and the supply of quality and reliable power require adequate resources for repairs and maintenance.
"The network is expanding across the country, meaning you will need human resources on the ground to keep quality lights on 24/7. This offers a great opportunity for job-creation (capacity development). The company will need to triple its current number of technical staff to serve the double the size to serve 3.4m customers by 2025," he noted.
Last year alone, Umeme spent $62 million on the distribution.
Babungi also said given the sector needs and the projected Umeme investment, the company had exercised its rights under the Electricity Act, to apply to the Electricity Regulatory Authority to reconsider its tariff performance parameters for 2019 – 2025.
He however, noted with concern that whereas the distributor had applied to the regulator to be allowed USD65m in operating costs, so as to meet the huge task ahead, they had only been granted USD41m for 2019.
He said this was bound to affect both the service quality and losses targets.
"We will struggle," he said.
Solid fundamentals for 2018
Beyond the good dividend, Babungi told shareholders that their company stands on solid ground.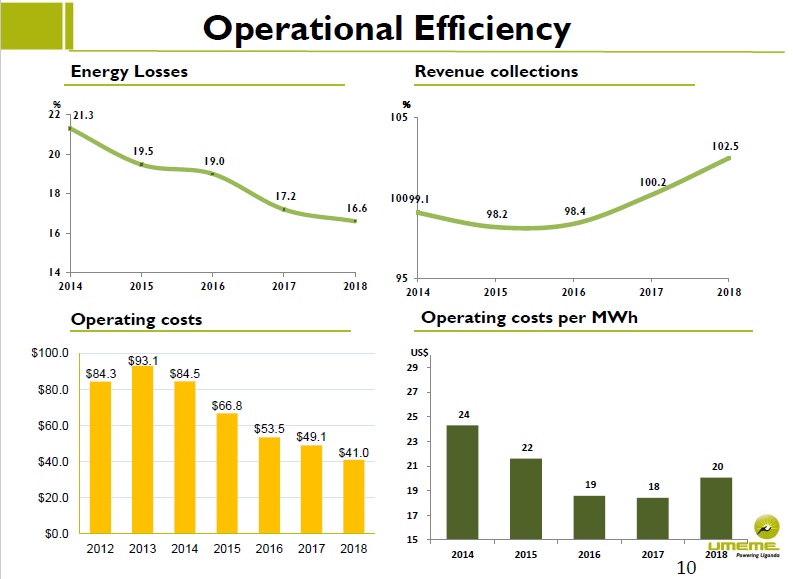 Between 2017 and 2018, the number of customers grew by 15% from 1.13 million to 1.29 million and thanks to increased generation capacity and a consistent reduction in energy losses- 16.6% in 2018 from 17.2% in 2017, there was more power to sell.
Electricity sold grew by 9.1% from 2,277 Gigawatt hours (GWh) in 2017 to 3,011 GWh in 2019. Coupled with tighter revenue collection measures, revenue grew by 12.7% from UGX1.42 trillion in 2017 to UGX1.60 trillion.
Subsequently, net profit jumped 274% from UGX35.5 billion in 2017 to UGX132.8 billion.
In the last 13 years, Umeme has invested over $600m into doubling the distribution network to over 34,000km and growing customer connections by more than 4 times.