Ugandan newspapers continue copy sales loss streak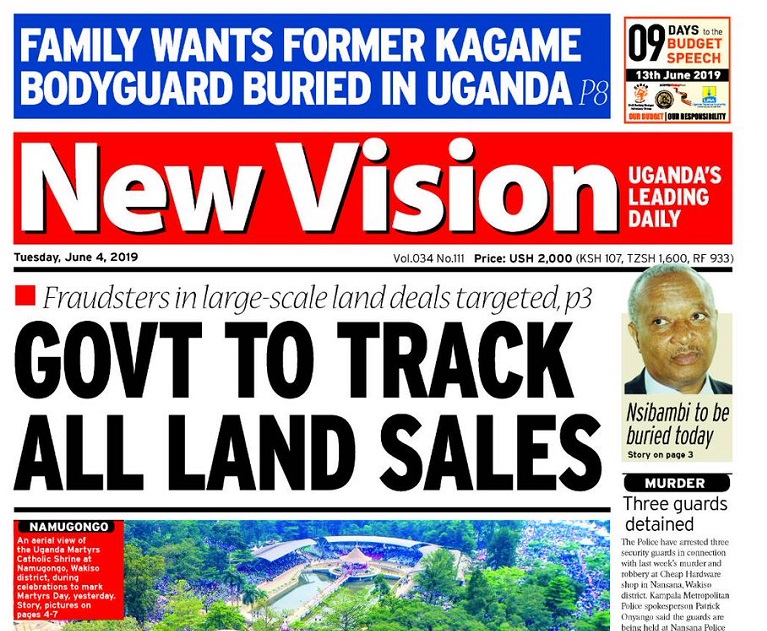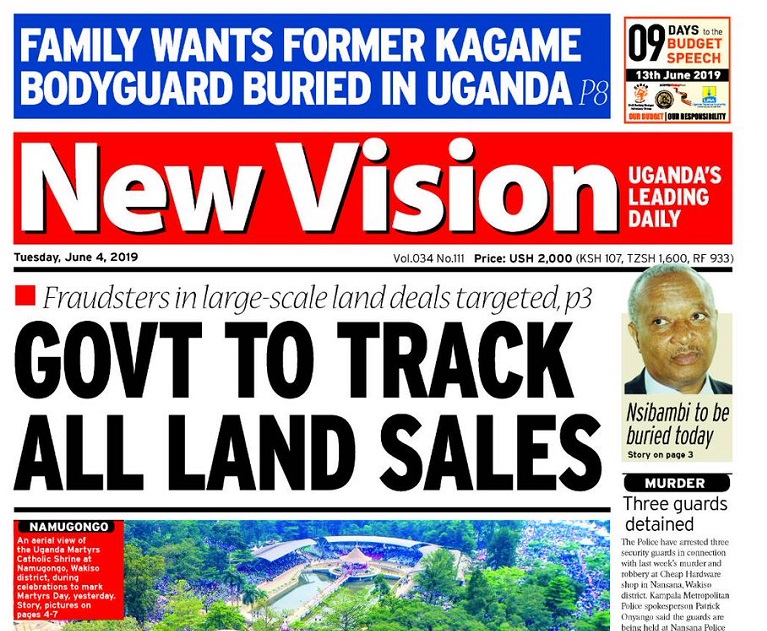 The two Uganda mainstream English newspapers, The New Vision and Daily Monitor, combined, sold 5% less newspapers in Q1, 2019 compared to a year ago, in Q1, 2018.
According the credible Audit Bureau of Circulation (ABC), South Africa, the two papers, sold 42,644 copies in Q1, 2019 compared to 44,787 copies in Q1, 2018.
Their weekend editions- Sunday Vision and Sunday Monitor, sold 12.8% less copies- down to 26,104 copies from USD29,919 copies.
Of the dailies, Daily Monitor registered a higher quarterly drop- 6.8% down to 16,638 copies from 17,857 copies. The New Vision reduced by 3.4% to 26,006 copies from 26,930 copies.
Sunday Monitor copies declined by 12.2% (12,320 copies to 10,816 copies) while Sunday Vision reduced 13.1%- from 17,599 copies to 15,288 copies
Bukedde however posted mixed results opening at 34,477 copies, reaching an all-time high of 44,767 copies in Q3 2018. Copies sold then declined, reaching 34,115 at the end of Q1, 2019.
Over the last 12 years, since 2007 the two English dailies combined, have lost 28% in copy sales, from 59,279 copies to 42,193 copies while the 2 weekenders -Sunday Vision & Sunday Monitor combined, have lost 56.4% in copy sales- from 59,897 copies to 26,104 copies.
Bukkedde on the other hand has grown copies sold by 118.9% from 32,464 copies to 15,583 to34,115 copies
This is despite the population growing by 49.3% from 30.6 million people in 2007 to an estimated 45.7 million people in 2019 and higher incomes and literacy rates.
CEO East African Magazine has predicted that 10 years from now, in 2029 there will be no profitable newspaper in Uganda left.
This is due to falling circulation figures and the attendant reduction in circulation and advertising revenues.
The Ipsos Media consumption and usage habits in Uganda report (NAMS Report Half Year 2018) released in Q3 of 2018 shows that the percentage of Ugandans reporting having read a newspaper in the previous 7 days has reduced from 29% in 2010 to 17% in 2014 and to 8% in 2018- of these nearly 50% do not buy but rather read other people's copies or at the office.
According to the report, only 58% of Uganda's newspaper readers are able to consistently access current copies, with more than 40% of print consumers currently reading previous day's news copies. Areas like Amuru, Isingiro, Pader and Mitooma read 100% old newspapers.
The rise of television and the internet has relegated substantially shaken the news component in the word newspapers- as most news are broken 18-24 hours before newspapers hit the stands.
With more advertising revenue being directed at TV, radio and now the internet, newspapers have a double dilemma of sustaining their operations amidst falling circulation and advertising revenues.
EXCLUSIVE: Airtel posts UGX338 bn in 2018 profit; makes more profit than MTN for 3 years in a row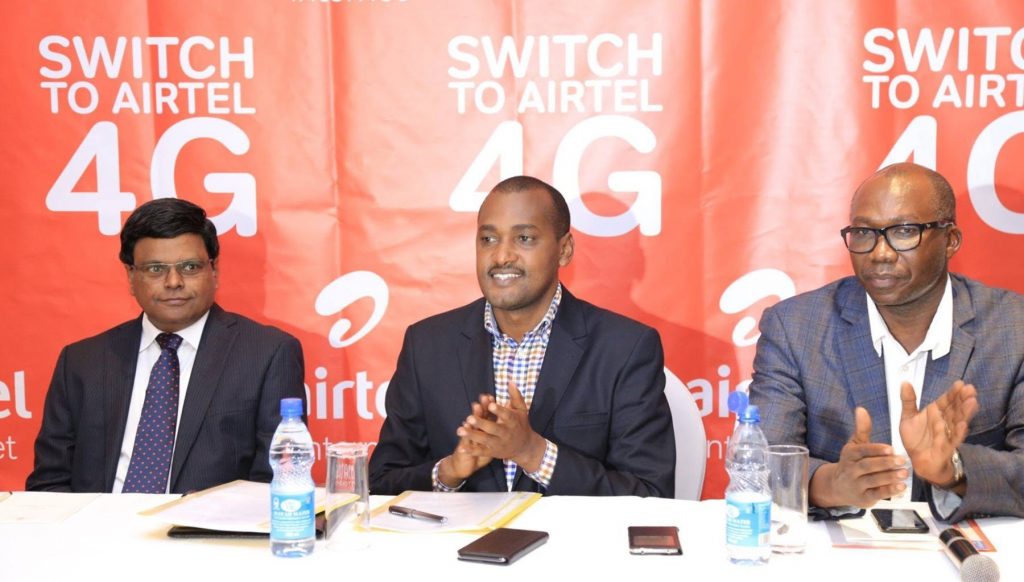 Airtel Uganda, made a profit of UGX338 billion (USD91 million) in 2018, thanks to yet another good year of sales.
A meticulous 4 months research into the financials of the two telecom companies, shows that Airtel's turnover in 2018, grew 5% from UGX1.16 trillion in 2017 to UGX1.21 trillion. Net profit grew much healthier- an impressive 38%- from UGX245 billion to UGX338.1 billion.
MTN Uganda, the leading telecom company in Uganda, at least by turnover, on the other hand registered a 44% growth in profit from UGX152.6 billion in 2017 to UGX220 billion in 2018. Gross turnover grew 8% from UGX1.4 trillion in 2017 to UGX1.6 trillion.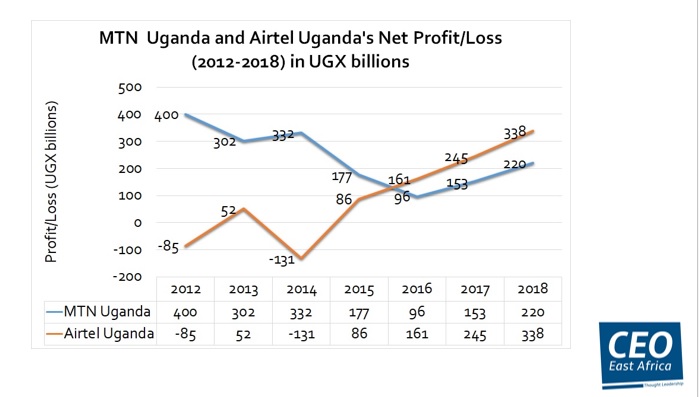 This is the 4th straight profitable year for Airtel Uganda, since they acquired Warid Telecom in 2013. That year (2013) Airtel made perhaps its first profit ever in Uganda of UGX52 billion, but in the following year (2014), that, relapsed to a loss of UGX131.4 billion.
Airtel then bounced back in 2015 with a UGX52 billion profit and hasn't looked back since then. In 2015, the telecom that is 100% owned by India's Bharti Airtel bounced back with a profit of UGX86 billion, then UGX160.1 billion in 2016, UGX245 billion in 2017 and finally UGX338 billion in 2018.
On the other hand, in 2012, just before Airtel acquired Warid, MTN had just posted UGX400.4 billion in profit and this reduced to UGX302 billion in 2013. In 2014 MTN Uganda's profit was 331.6 billion while in 2015, profit went down by 46.7% to UGX176.8 billion and further reduced to UGX96.3 billion in 2016.
In 2017, MTN profit picked up by 58.5% to UGX152.7 billion, reaching UGX219.5 billion in 2018.
The Warid factor
In April 2013, by the time Airtel Uganda acquired Warid Telecom, at a reported USD100m, MTN was the only profit making telecom company. The other 3 players, Airtel, Warid and Orange were all crippled by debts occasioned by years of loss making- giving MTN a big-boy market position.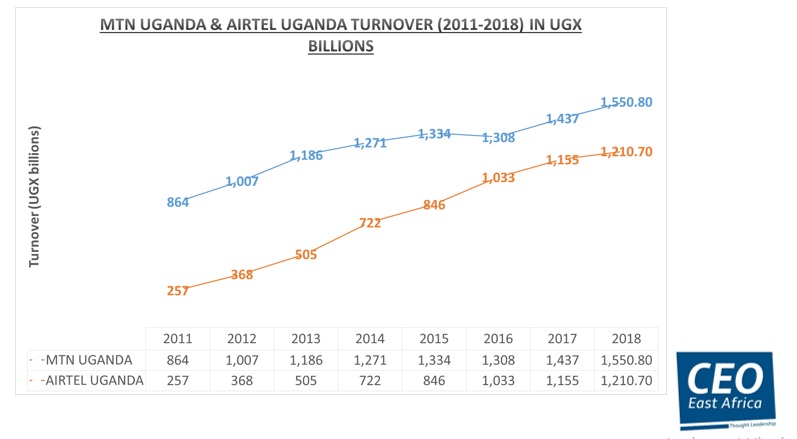 Although the merger between Airtel and Warid did not give Airtel an immediate advantage in sales- MTN's gross sales in 2013, stood at UGX1.2 trillion compared to UGX505 billion for the new Airtel, it is said to have earned Airtel, millions of customers.
It is these numbers that Airtel has leveraged to build a solid business- reducing the turnover gap between itself and MTN from UGX681 billion in 2013 to UGX340 billion at end of 2018- MTN took in UGX1.55 trillion and Airtel UGX1.21 trillion in gross sales at the end of 2018, compared to UGX1.18 trillion vs Airtel's UGX505 billion in 2013 respectively.
Will Airtel Uganda one day, win back the No.1 market position?
Even though MTN remains the market leader- the unmistakable fact is that its growth has slowed down while Airtel's growth is your typical fast and furious.
Comparatively, between 2013 and 2018 MTN's Compound Annual Growth Rate (CAGR) in gross turnover and profit has been 5% and -5% respectively, while Airtel's has been 16% and 37%.
This reporter asked both the MTN CEO Wim Vanhelleputte and the Chairman, Mr Charles Mbiire on what is causing the slow down and what they were doing to re-stimulate growth, but they did not respond in 4 days, despite promises of getting back to us.
An email inquiry to Airtel's CEO Mr V.G Somashekar and the spokesperson, Ms Sumin Namaganda was also not responded to despite an acknowledgement of receipt.
Both companies, however did not contest our figures.
Ugandan banks post UGX772.2 billion in Q1, 2019 revenues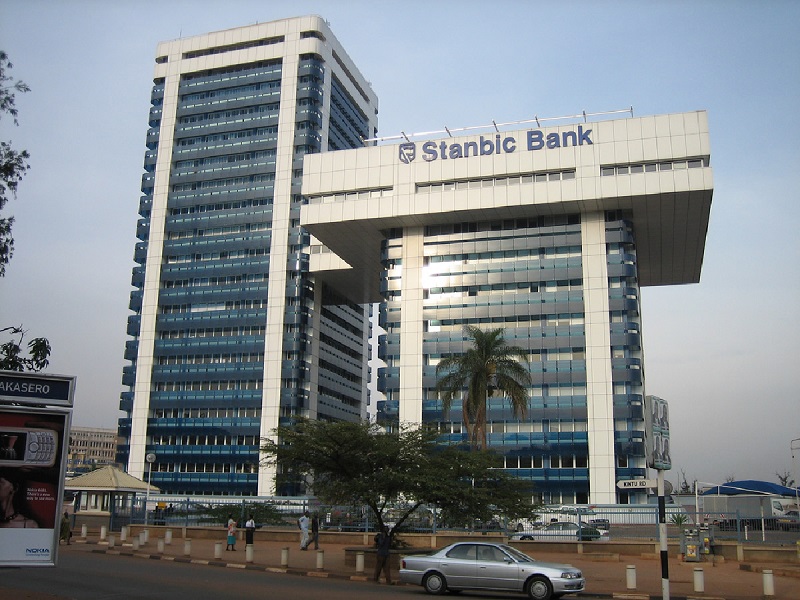 Fresh from a rich 2018, Ugandan banks in the 3 months ending 31st March 2019 posted combined revenues of UGX772.2 billion, an increase of 17.2% from the UGX658.9 billion reported in March 2018.
According to Bank of Uganda's latest Financial Stability Review report, the growth in revenue was driven by "improvements in asset quality" that "translated into reduction in provisions for bad debts and increased profitability of the sector."  
3 banks, however remained loss making, according to Bank of Uganda.
Banks' total assets increased by 9.9% to UGX26 trillion at the end of March 2019, largely driven by increased holdings of government securities and upsurge in loans & advances.
"Banks' investment in government securities rose by 29.5 percent while loans grew by 11.8 percent (7.9 percent in March 2018) – UGX12.23 trillion in March 2018 to UGX13.61 trillion in 2019. Notably, the proportion of foreign currency denominated loans to total loans reduced to 37.7 percent in March 2018, from 40.3 percent in the previous year," notes BoU in their report.
Lowering interest rates and improved loan quality
Asset quality, as measured by the ratio of non-performing loans to total gross loans and advances (NPL ratio) improved to 3.8 percent, from 5.3 percent recorded in March 2018.
"The improvement in asset quality was largely attributed to the significant reduction in the industry stock of non-performing loans from UGX.618.7 billion to UGX.498.4 billion during the period under review," according to Bank of Uganda.
"Consistent with banks' reduction in exposure to foreign currency denominated loans, the proportion of foreign currency denominated NPLs relative to total NPLs reduced from 43.5 percent to 26.6 percent between March 2018 and March 2019," BoU further reported.
The improvement in asset quality also coincided with lowered interest rates. There was an 8% aggregate reduction in lending rates from 21.4% at the start of the year to 19.61% at the end of March for UGX denominated loans. The central bank attributes this to its maintaining the Central Bank Rate at 10% throughout the period.
Treasury bill rates on the 91 Days, 182 Days and 364 days also went down by 8.1%, 9.3% and 4.1% respectively further stimulating the appetite for banks to lend and lend cheaper.
Interest rates on foreign currency denominated loans however went up by 10.8 percentage points from 6.56% at the start of the year to 7.57% at end of March 2019.
Banking sector remains resilient
BoU reports that the industry also remained resilient with adequate capital buffers during March 2019.
"The aggregate industry tier 1 capital adequacy ratio (CAR) & total CAR were 20.4 percent and 22.3 percent respectively, well above the minimum requirement of 10 percent for tier 1 CAR and 12 percent for total capital CAR. However, this was a marginal reduction from the capital ratios held at the end March 2018. This was largely attributed to faster growth in credit which translated into an increase in the Risk Weighted Assets by 16.5 percent," according to BoU.
The central bank also reported that although there was a reduction in the liquid assets–to–deposits ratio from 52.9% held as at March 2018 to 44.1% as at March 2019, this was "well above the minimum requirement of 20 percent." This was a result of banks' shift in asset allocation to longer term government securities.
The Liquidity Coverage Ratio (LCR) test showed that 22 banks held sufficient high quality liquid assets (HQLA) to sustain them through a 30-day stress scenario on a consolidated basis.
The central bank further said that it expected a "continued, but prudent, growth in credit, cognizant of macroeconomic developments and outlook."
Bob Collymore's last tweets, hours before his death and what they say about him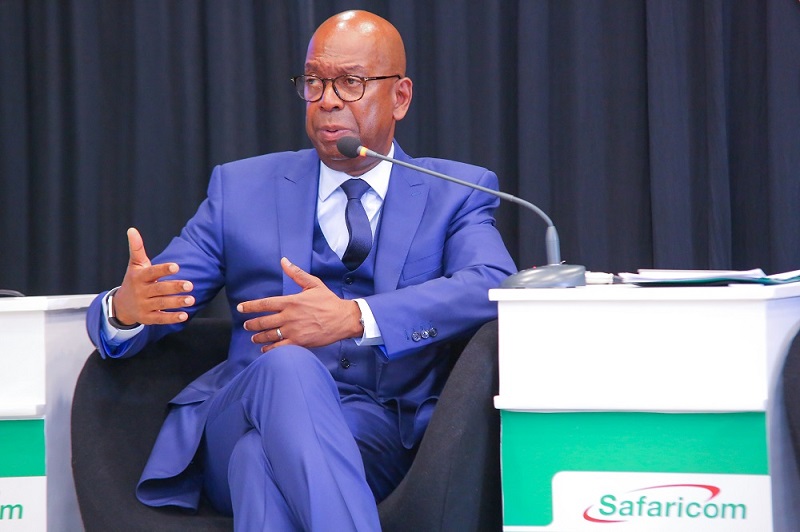 "Sorry about this, it shouldn't be your experience. Please give us a chance to fix it, you won't regret it. Can you DM (Direct Message) your details to @Safaricom_Care (Safaricom Customercare)." This was Bob Collymore's last tweet, sent out at 11:40 AM on 29th Jun 2019.
This was in response to a Safaricom customer's tweet, a one Duncan Ng'enda who just a few hours before at 9:32 AM on 29th June 2019 had posted, complaining about a "substandard user experience."
Minutes before responding to Duncan's tweet, Collymore had just tweeted about signing onto ONE Global Movement and female rapper Black Queen SN's campaign to end sexual violence in Senegal.
"I've signed @BlackQueenSN and @ONECampaign's petition to demand the criminalisation of rape in Senegal. Together, we can put an end to gender-based violence," he proudly tweeted, at 11:36 AM.
A couple of hours later, he would breathe his last.
Collymore's death was confirmed by Safaricom's Board Chairman, Nicholas Nganga in a statement.
"It is with deep sorrow that we announce the passing away of Robert (Bob) William Collymore CEO of SAFARICOM PLC, which occurred at his home on the morning of 1st July 2019."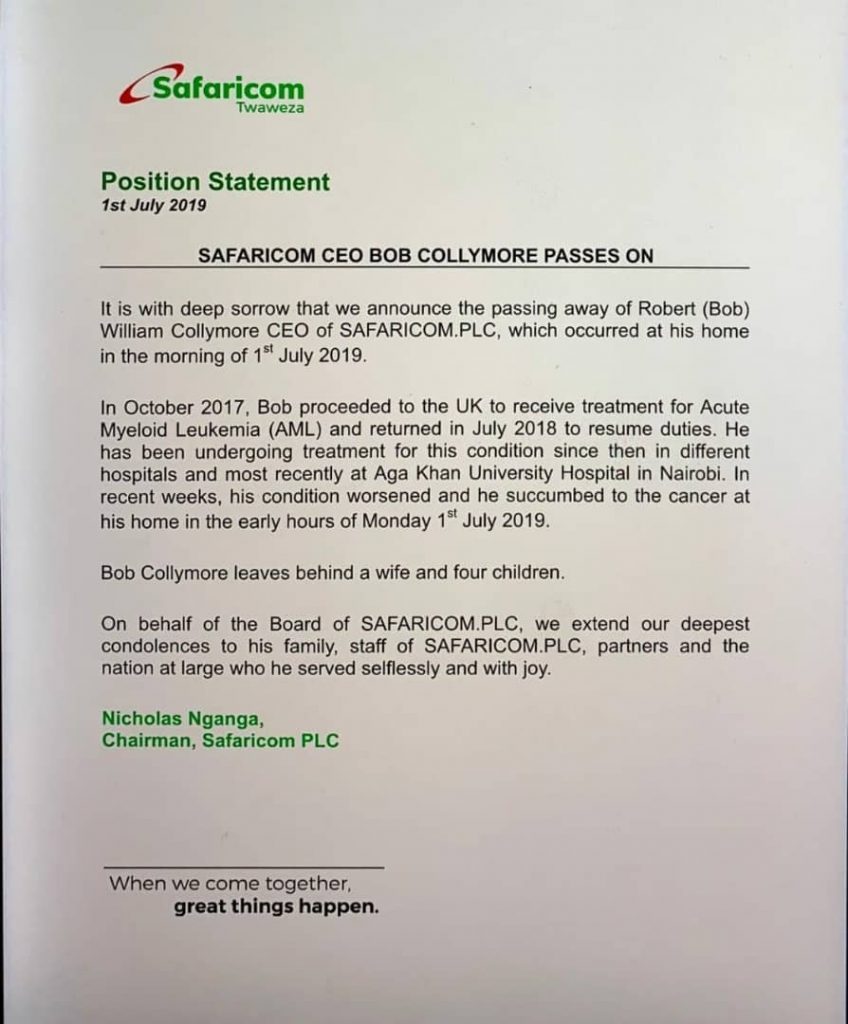 "In October, Bob proceeded to the UK to receive treatment for Acute Myeloid Leukemia (AML) and returned in July 2018 to resume duties. He has been undergoing treatment for this condition since then in different hospitals and most recently at Aga Khan University in Nairobi. In recent weeks, his condition worsened and succumbed to cancer at his home in the early hours of Monday 1st July 2019. Bob leaves behind a wife and four children," said Nganga.
Collymore's last tweets, even in his last moments show the man he was in real life- a prolific business leader who led years of growth at Safaricom and a humanistic person who championed several causes.
Born in Guyana, at the age of 16, he moved to the United Kingdom with his mother. After school after a couple of placements, he joined the telecoms industry. He entered Vodafone Group, as a Handset Purchasing Director in December 1998 and for 7 and a half years, he worked rose through the ranks, becoming Marketing Director, Asia in April 2003. He in September 2006 became the Governance Director for Vodafone in Africa till February 2009 when he was appointed Chief Commercial Officer for Vodacom- a 50/50 partnership by South Africa's Telkom Vodafone.
In September 2010 he became Safaricom CEO, replacing Michael Joseph, the founding CEO who was retiring.
During his time- Safaricom gross revenues grew from the KShs83.96 billion he inherited in 2010 to KShs250.96 in March 2019- a Compounded Annual Growth Rate (CAGR) of 15%. Profit grew even faster – from KShs15.2 billion to KShs63.4 billion at end of March 2019- CAGR of 201%. Customers also grew from 15.8 million that he inherited to 31.3 million, translating into CAGR of 9%.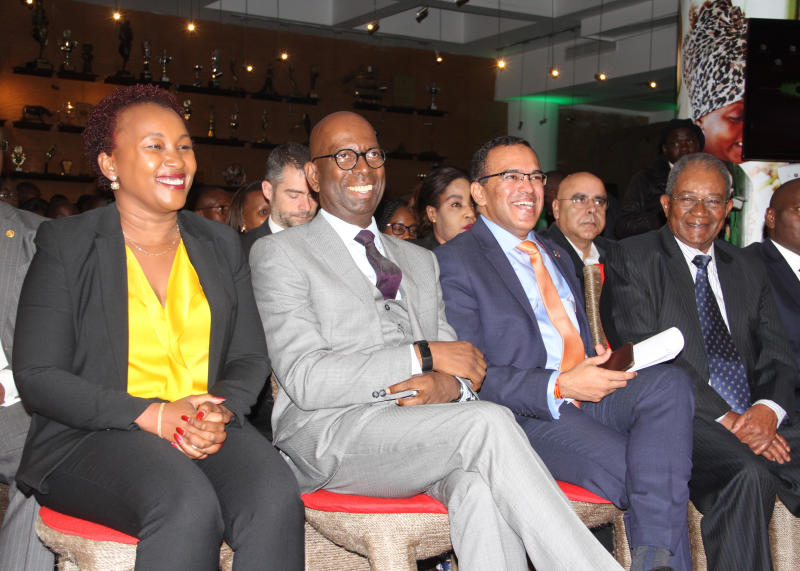 Collymore married Wambui Kamiru, on 2 April 2016. He is said to have met Kamiru in Nairobi during a fundraiser for survivors of the Loreto Convent Msongari school bus crash that occurred in July 2011. Wambui was part of the event in her capacity as an alumnus and Collymore was there representing Safaricom Foundation.
Such was the interconnectedness between his work life and giving back to community.
For his business and charity work, Collymore was in 2012 one of the recipients of the Moran of Burning Spear, one of the orders, awarded by the President of Kenya "in recognition of outstanding or distinguished services rendered to the nation in various capacities and responsibilities."
He has also been previously named as CEO of the Year (2017) and International Business Leader (2016) by the African Investor Magazine.
Collymore mourned by the world
Since his demise was announced, several eulogies and condolence messages have begun pouring in- from among others, H.E Uhuru Kenya, the Kenyan President and Raila Odinga one of Kenya's most prominent politicians.
Businessman, Chris Kirubi has also added his voice to leaders and other Africans mourning Collymore.