This 2020 marks 175 years of Old Mutual in Africa, 100 years of UAP Old Mutual in East Africa, and almost 50 years in Uganda. What would you say are some of the key milestones for the business, especially for Uganda?
First of all, I would like to say, UAP Old Mutual Insurance (U) Limited is one of the oldest household names in Uganda's insurance industry; since the early '70s, being popularly known as United Assurance and on June 29th, 2021, we will be hitting the 50 years milestone. We are not only one of the oldest insurance companies in Uganda, but we are here to stay, and this is affirmed by our heavy investment in infrastructure which again is a sign of commitment and strength as a group.
During this time, we have enjoyed immense growth, emerging as one of the largest general insurance providers and leaders in medical / health insurance and property insurance. By our market strengths, we are one of the leading taxpayers and employers, in the financial services sector. As an insurance company, we are proud to be associated with the economic growth of Uganda by insuring some of the country's major infrastructure projects such as the USD1.7 billion Karuma Hydro Power Dam.
With over 70,000 members under our medical insurance scheme, we are proudly the number one insurer of Uganda's working class and their families. When you get that kind of number, it is a testimony that we are "Doing Great Things".
Today, as our world faces unprecedented health and economic challenges that have caused anxiety amongst the populace, we are proud to have the financial strength and experience of many decades behind us- strengths that enable us to continue serving them in the same great way we have always done.
The UAP Old Mutual business in Uganda has been a result of two significant mergers- the UAP-acquisition of a majority stake in United Assurance in 2005 and later Old Mutual's acquisition of a majority stake in UAP Holdings in 2015. In both instances, it was promised that "things would get better for the industry and customers". With specific reference to UAP Insurance Uganda (U) Limited, have things gotten better?
Most certainly, the coming in of Old Mutual has improved many things. Old Mutual has been in this business for the past 175 years and there are certain practices and processes where we, probably, as a younger entity did/do not possess which came through Old Mutual, certainly, we don't have to reinvent the same. There are also specific areas relating to corporate governance policies, best practices, customer-centricity, product offerings, etc. We have adopted and continue to undertake Old Mutual practices to improve our customers' experience with us.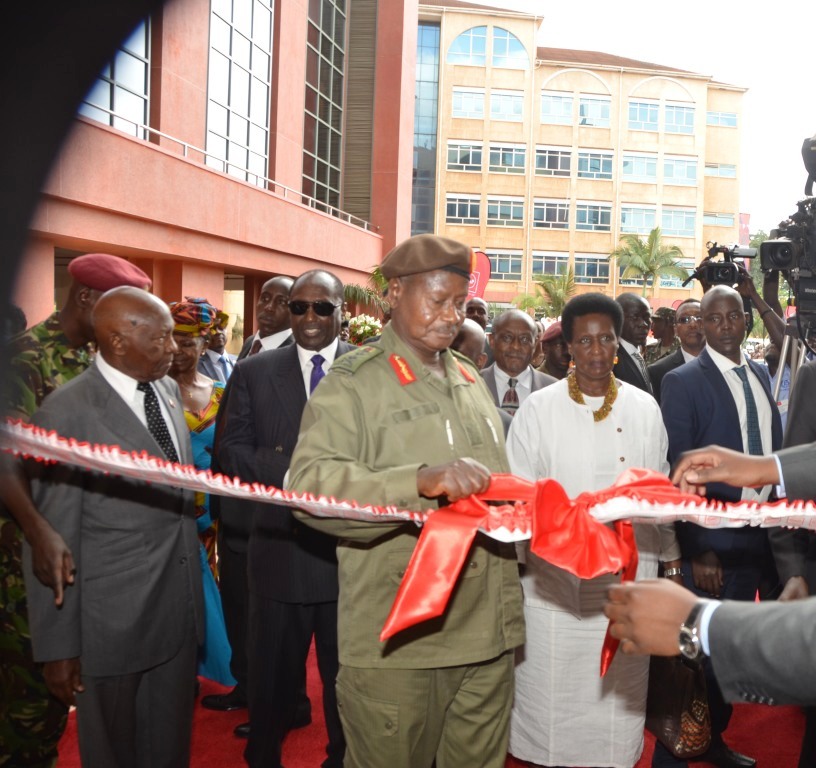 Speaking about the customer experience, for example, Old Mutual plc has a firm belief, especially built around a value that customers need to be treated fairly- it's one of the key values that we are now living thanks to Old Mutual. For example, we will not go to the market with a product that does not serve/address customer needs. We have in place, systems to follow through, and track customer engagement in a bid to ensure that we live up to our customer expectations. We listen intently to what the clients are saying so that we react appropriately.
The other key element is to do with the deepening of the markets. As you may know, Uganda's insurance penetration levels have hovered around 0.85%. There was a call from the Regulator, welcoming experienced players into the market to share/implement ideas to deepen the market – players who will focus, not only on the existing market and product lines but harness their experience and scale to create solutions that will encourage the greater part of the economy and populace to access insurance services. Our strategy for the next three years, whilst thriving to serve the existing market will be more focused on product/distribution innovation to deepen and broaden the market especially with emphasis on the informal and retail sectors.
The fourth key benefit area relates to skills transfer and the resultant growth of the insurance skills base in Uganda. Wherever there is an interaction with a more experienced partner, in any field, there is always a flow of knowledge both ways. From the time Old Mutual came on board, there has been immense knowledge transfer. Several of our people, across all functional areas including sales agents, have had the opportunity to have a feel of more developed markets like South Africa as an on-job skills enhancement.
Having Old Mutual as a parent continues to provide us with a solid financial base, networks, and resources, enabling us to do many more great things.
Uganda and the rest of the world are in the middle of the Covid-19 pandemic which will no doubt affect the performance of the insurance sector. Is UAP Old Mutual Insurance (U) Limited ready to withstand those shocks and continue meeting its obligations?
The Covid-19 situation is quite novel and unprecedented. For starters, the industry, at the onset of the pandemic, with the guidance of the Regulator, was able to adjust medical cover to include Covid-19 related cases. We have already settled a Covid-19 related claim from our neighbouring market considering that the vast East African coverage provided to our customers. But with the infection rates going up, we are likely to pick more claims as an industry.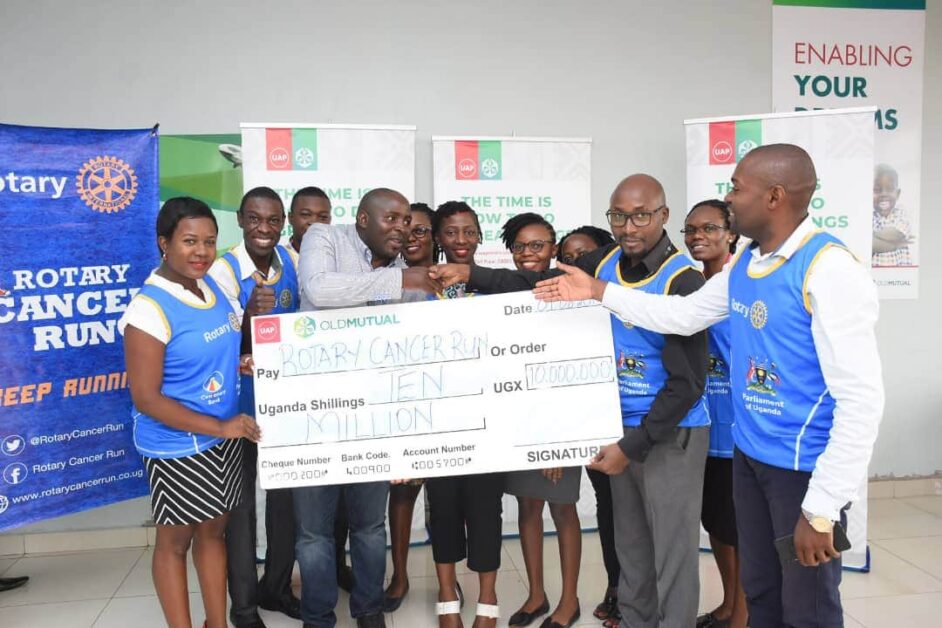 Because of the nature of insurance, risks are spread out to other (re)insurance partners, so I am confident that the Industry and UAP OM is in a good place to meet all our obligations. That said, this being a novel pandemic, right now nobody knows how it's going to pan out, so we are continuously modelling and remodelling as new information is availed to identify/anticipate any unmitigated exposures and implement sustainable interventions.
You did mention how UAP Old Mutual Insurance (U) Limited, is keen on tracking and improving the customer care experience. One of the major indicators of a good customer experience is how fast and efficient is the payment of claims. How does your customer experience rate against the industry standard?
The core function of any insurance company claims servicing. We have made tremendous strides in our claims settlement processes and amounts; paying an average of UGX2 billion in claims per month for both general insurance and medical. We track our customers experience weekly in terms of service quality across all segments of note direct customers, customers through our service providers, and customers through our agents. Through usage of the Net Promoter Score metric (which has been fairly consistent around 50%) customer experience is measured through their opinions and sentiments to ensure repeat purchases and new business leads referrals I must add that we are not yet there but we are on a good trajectory.
What are some of the challenges you face as UAP Old Mutual Insurance (U) Limited, and by extension the industry faces, which when fixed insurance penetration can improve?
One of the market challenges is skills. Over the last five years, the Regulator has made a lot of strides in terms of making sure that they create a platform for improving skills. For example, we now have the Insurance Training College that is offering some courses in insurance. Internally as UAP Old Mutual Insurance (U) Limited, there are training modules and continuous support for professional training. As an industry, we must get to a level, where attract the best brains as they leave tertiary institutions.
The industry should also invest more in research to track the ever-changing customers' needs.