Meera Investments, to launch Electrical Plaza today; customers to get 2 free months rent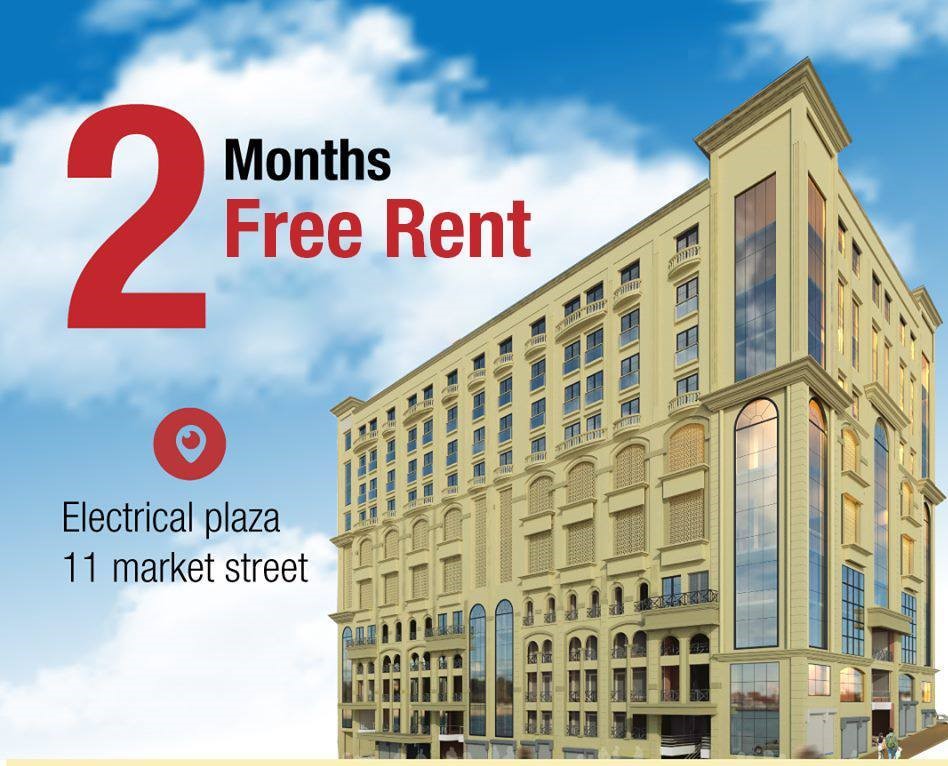 Ruparelia Group's property development arm, Meera Investments Ltd, will today, Spetember 14th, 2019 officially launch their Electrical Plaza building, a mixed use property in the Central Business District.
Located on Plot 11 Market Street at the confluence of Market Street and Kiyembe Lane, Electrical Plaza is made up of 220 shops, 56 apartments and 2 floors of parking.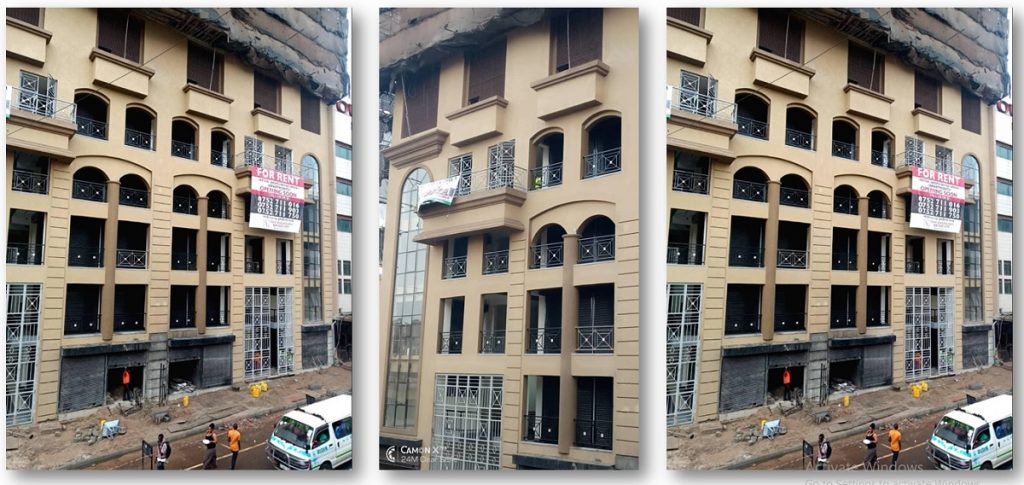 Booking is already ongoing; bookings and inquiries, can be made with Crane Management Services on +256 752 711 750. New customers are entitled to 2 months free rent.
Meera Investments is the largest developer of commercial and residential space, with over 300 properties in Kampala and other major towns like Mukono, Jinja, Mbale and Mbarara. The company also owns the largest number of ongoing real estate projects and is the largest private owner of commercial land in Kampala.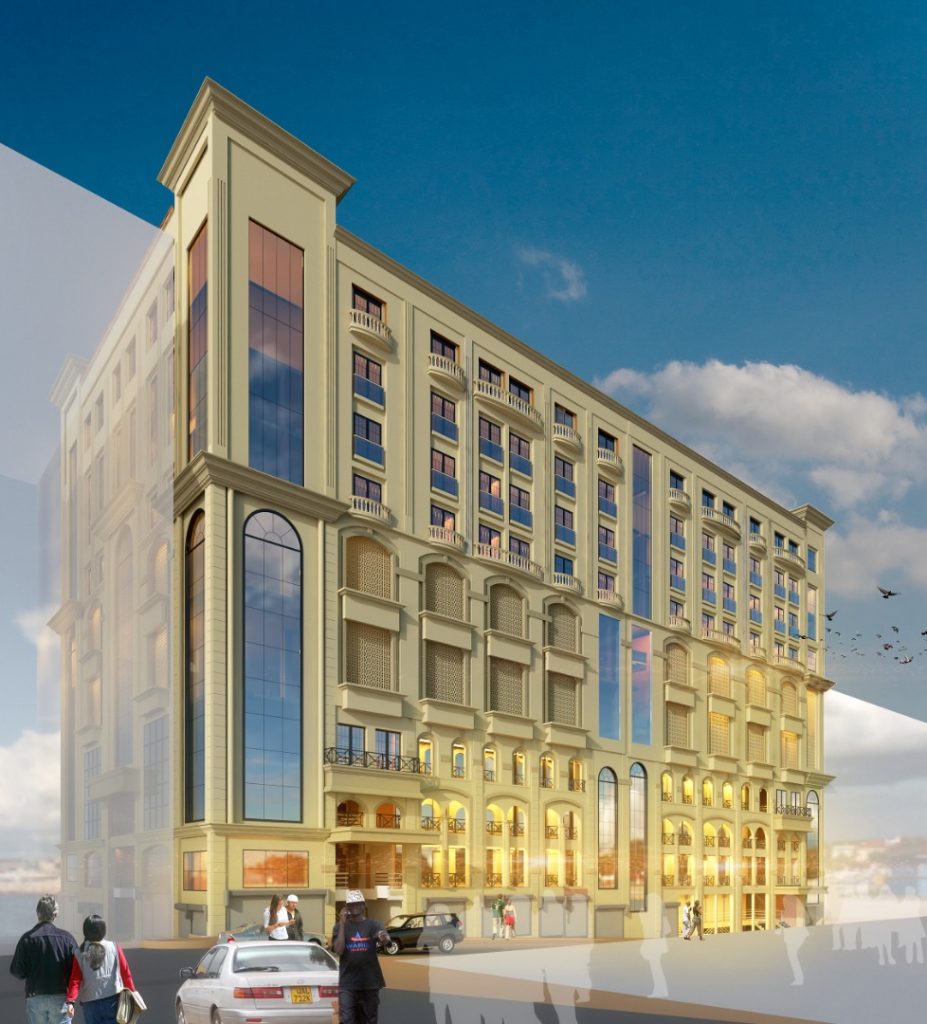 Meera Investments Limited was in 2017/18 rated as a top rental income taxpayer by Uganda Revenue Authority (URA) while Dr. Sudhir Ruparelia, the Chairman/Managing Director of Meera Investments, was rated the second biggest individual rental income taxpayer.
Sudhir, who is Uganda's richest man, was rated by Forbes Magazine as Africa's 27th richest man in 2016 with an estimated $880 million. Since then, the businessman has added several properties to his portfolio such as the Kingdom Kampala Mall, Speke Apartments (Wampewo) and Speke Apartments, Kitante- a collection of 83 fully furnished one, two and superior apartments, conveniently located on Kitante Close, off Yusuf Lule Road, in the affluent leafy lower Kololo.
Government takes over the management of water supply in Ugandan refugee settlement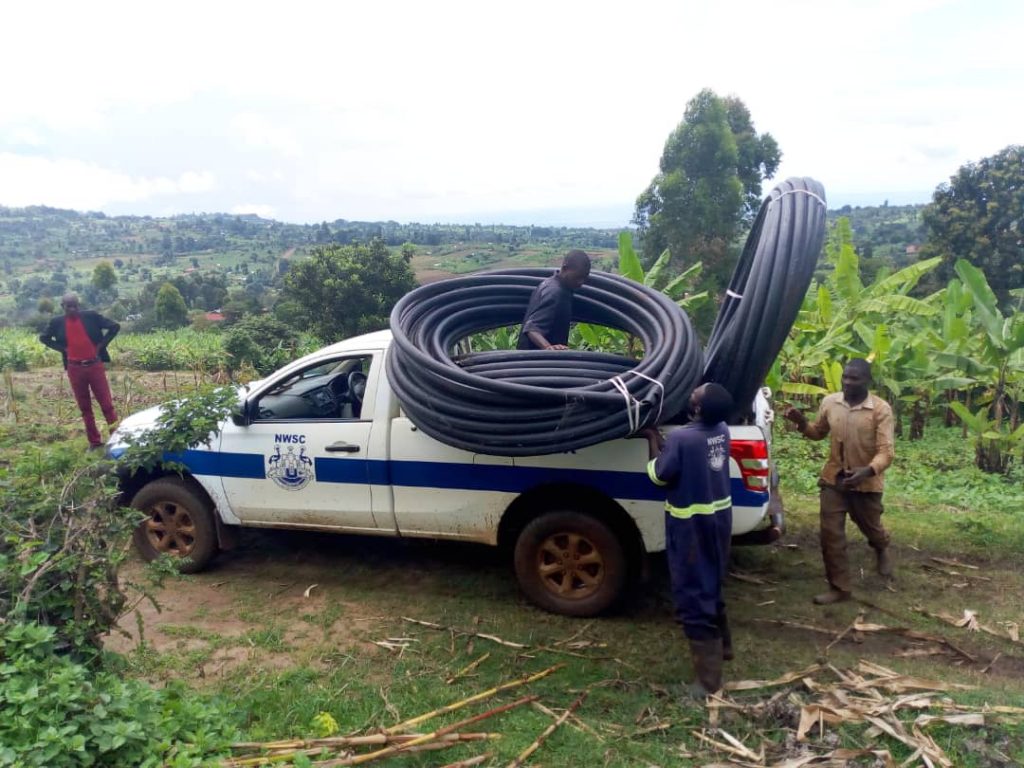 National Water and Sewerage Corporation (NWSC) and the UN High Commissioner for Refugees (UNHCR) today signed a landmark agreement that will ensure reliable water provision for more than 84,000 refugees and Ugandans in the south-west of the country.
Under the Memorandum of Understanding, the NWSC will take over the management of the water distribution system and assets from UNHCR and the Office of the Prime Minister (OPM) in Rwamwanja refugee settlement, Uganda's Kamwenge district.
The system has been managed and maintained by UNHCR and OPM since 2012, when the settlement was reopened to receive new refugee arrivals from the Democratic Republic of the Congo (DRC).
In Rwamwanja settlement, water is currently supplied through six motorized boreholes (five solar-generator hybrid and one fuel-driven), 82 manual boreholes and shallow wells and six protected springs, which now will be integrated into the national water supply system.
While this is the first pilot of this kind in Uganda, refugee and local communities in and around the settlement will receive an average of 20 litres per person per day (l/p/d) once the scheme becomes fully operational, up from the current supply of 17.5 l/p/d.
As part of the initiative, the existing water network will be further extended, bringing water closer to the communities and reducing the waiting time at water collection points.
"We are grateful for the ongoing efforts of the Government of Uganda to integrate refugees in government service delivery systems," said Joel Boutroue, UNHCR Representative in Uganda.
"This is in line with the spirit of the Comprehensive Refugee Response Framework (CRRF) and the need to leverage government institutions in providing more sustainable solutions for refugees and their hosts," said Boutroue adding that the support from development partners is critical to take initiatives like this to scale.
"We are happy to be able to provide water to this vulnerable section of our population. We will provide safe clean water and guarantee efficient and reliable service. NWSC is committed to providing water for all," said Dr. Eng. Silver Mugisha, Managing Director of NWSC adding that this initiative is in line with NWSC's current Service Coverage Acceleration Project (SCAP100), seeking to connect water to 12,000 villages by the end of 2020.
Uganda is currently home to approximately 1.34 million refugees, with more than 79,000 new arrivals since January this year.
The government launched the CRRF in March 2017, calling for a whole-of-society approach to better manage refugee influxes and find long-term solutions to address the needs of refugees and the communities that host them.
Total E&P Uganda boosts Uganda's National Content preparedness with International Certification of Craftsmen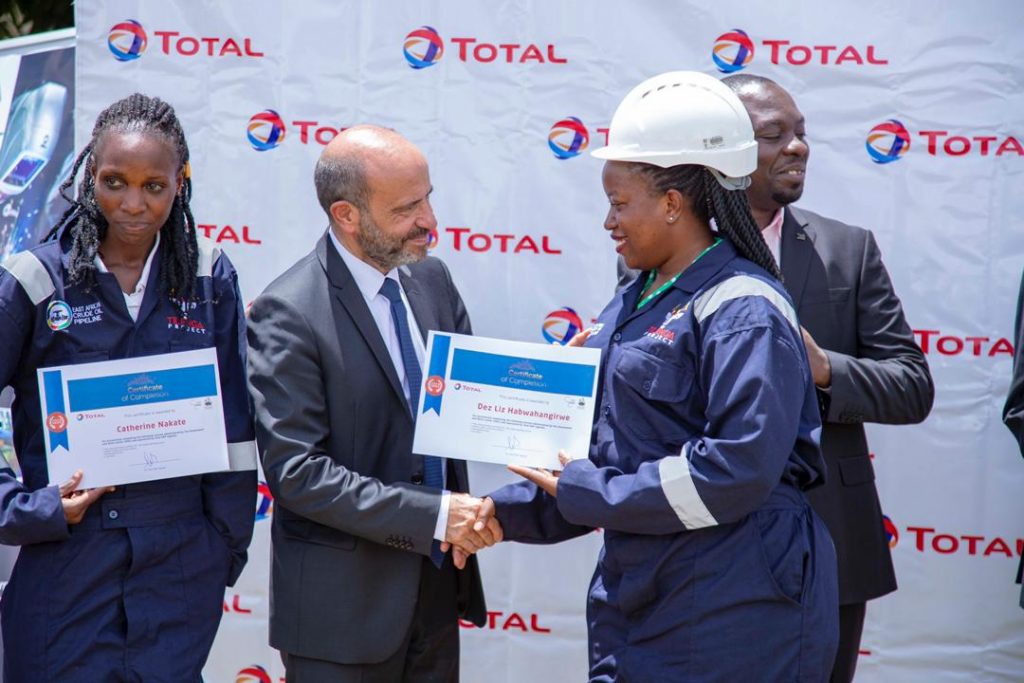 Total E&P Uganda, has today unveiled the first group of internationally certified oil and gas welders at Buhimba Technical Institute in Hoima.
This follows the successful completion of an intensive 3 months training course on 2G and 4G coded welding undertaken by the students and assessed to the American Welding Society Standard.
The 50 welders form the first and second intakes of students selected in 2018 and 2019 out of a pool of 600 applicants to take part in the inaugural welders training programme sponsored by Total.
They have been equipped with the highest level of oil and gas welding skills in line with industry, Quality, Health, Safety and Environment (QHSE) standards and requirements.
While speaking at the graduation ceremony, Pierre Jessua, Total E&P Uganda General Manager said "Today is the culmination of several months of hard work and commitment by the students, trainers and the supervisors of this training programme aimed at giving an opportunity to young people from the Albertine and pipeline districts to participate in the development of the oil and gas sector in Uganda."
"As sponsors of the programme, we are excited at the prospect of having internationally qualified-home grown craftsmen working on a project of this magnitude in the country. They have been equipped with internationally recognised skills and competencies that make them highly employable in the job market anywhere in Uganda and the world in any industry they choose to pursue their careers in," said Pierre.
The specialised training undertaken by The Assessment and Skilling Centre (TASC) with close monitoring from the German development agency (GIZ) involved technical classroom training as well as practical welding classes conducted at Buhimba Technical Institute in Hoima District for 2G welding and Lwengo Technical Institute in Lwengo for 4G coded welding.
The Chief Guest at the Graduation Ceremony, Hoima Resident District Commissioner Mr. Samuel Araali Kisembo commended Total E&P Uganda for the programme and the contribution it is making towards preparing Ugandans to take part in the oil and gas sector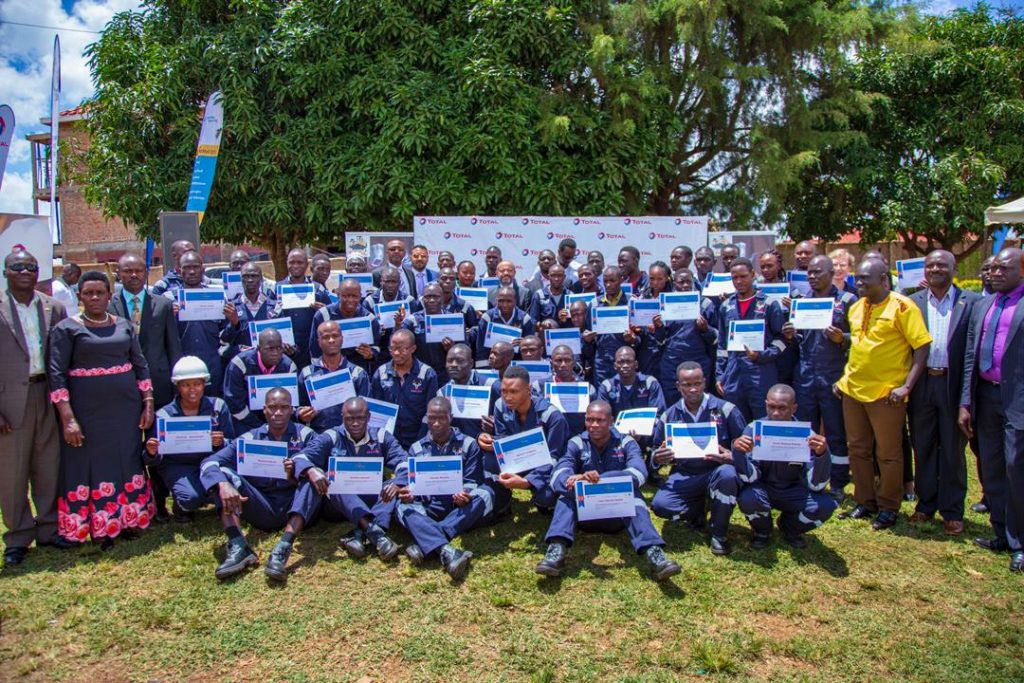 "Total E&P Uganda remains committed to playing a critical role in the development of Uganda's oil and gas sector and we are continuing to work with the Joint Venture Partners and the Government of Uganda to ensure that we can undertake a Final Investment Decision on the project as soon as possible. Once FID has been achieved, there will be an intense resumption in our field activities as we work our way towards commercial production of oil." Pierre added.
Total E&P Uganda is preparing to begin the next intake of 75 students who will undergo the same training later on in the year.
The welders training programme is expected to equip 200 students with an international level of oil and gas welding skills.
Three Ruparelia Group Hotels win World Luxury Hotel Awards 2019
This is the second time Munyonyo Commonwealth Resort and Speke Resort and Conference Centre are winning at the prestigious awards, following a 2018 win the in the country and regional categories respectively. Other winners from Uganda are: Gorilla Safari Lodge which won the Luxury Eco Safari Lodge, on the African Continent and Crater Safari Lodge, Kibale which won the Africa Luxury Lodge Category at the regional level. Mestil Hotels won the Luxury Business Hotel award in the Country (Uganda) category.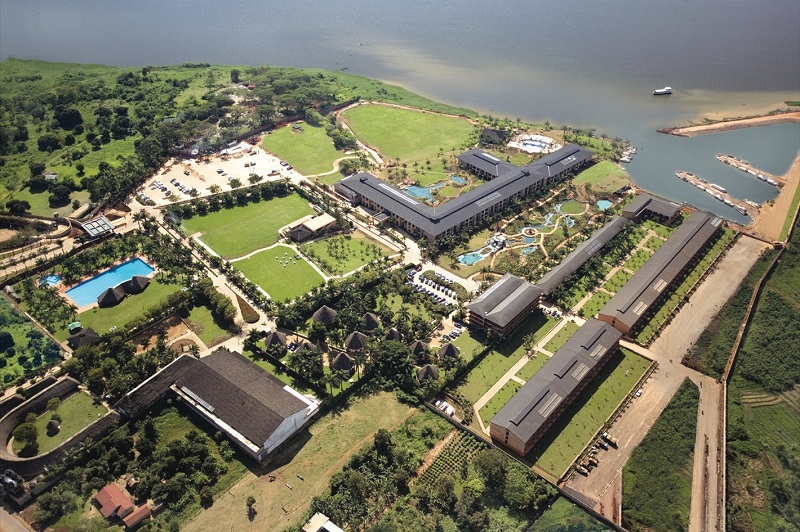 Speke Resort and Conference Centre has been named Africa's best Luxury Lakeside Resort in the 13th Annual World Luxury Hotel Awards, 2019.
Munyonyo Commonwealth Resort- another of the Ruparelia Group hotels that is adjacent to Speke Resort and Conference Centre has been named the Regional Winner, in East Africa, in the Luxury Hotel & Conference Centre category.
Kabira Country Club won the top regional accolade in the Luxury Boutique Hotel category.
"This award serves as recognition of sustained commitment to excellence in hoteliering and outstanding achievement in the international luxury hospitality industry. World Luxury Hotel Awards hereby certifies the participation of the winner in the 2019 awards and congratulates them in this accomplishment," read certificate awarded to the winners, signed by Tanique Echardt, Executive Manager and Brandon Lourens (Shairman and CEO) of the World Luxury Hotel Awards respectively.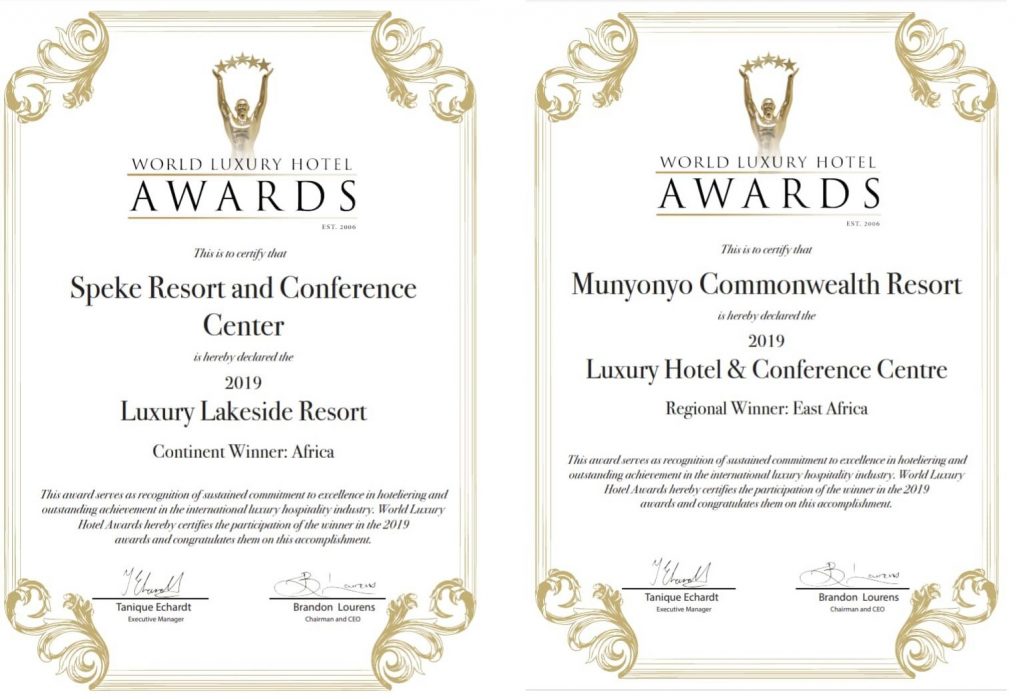 Other winners from Uganda are: Gorilla Safari Lodge which won the Luxury Eco Safari Lodge, on the African Continent and Crater Safari Lodge, Kibale which won the Africa Luxury Lodge Category at the regional level.
Mestil Hotels won the Luxury Business Hotel award in the Country (Uganda) category.
The overall 2019 World Luxury Hotel award was won by the Mandarin Oriental, Bodrum of Turkey.
Winners will be awarded at the World Luxury Hotel Awards Gala Ceremony – Saturday, 12th October 2019 – Arctic Tree House Hotel, Finland.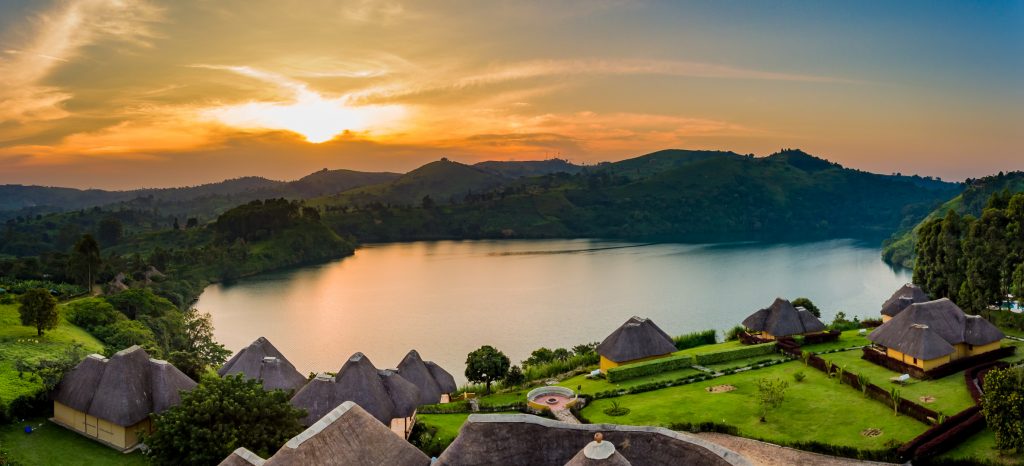 Established in 2006, World Luxury Hotel Awards is described by the organisers as the "pinnacle of achievement in the luxury hotel industry offering international recognition as voted by guests, travellers and industry players alike."
Over 300 000 international travellers voted in the 2019 edition, over a four-week period to select the winners.
In 2018, Munyonyo Commonwealth Resort and Speke Resort and Conference Centre won the 2018 World Luxury Hotel Awards country and regional categories respectively.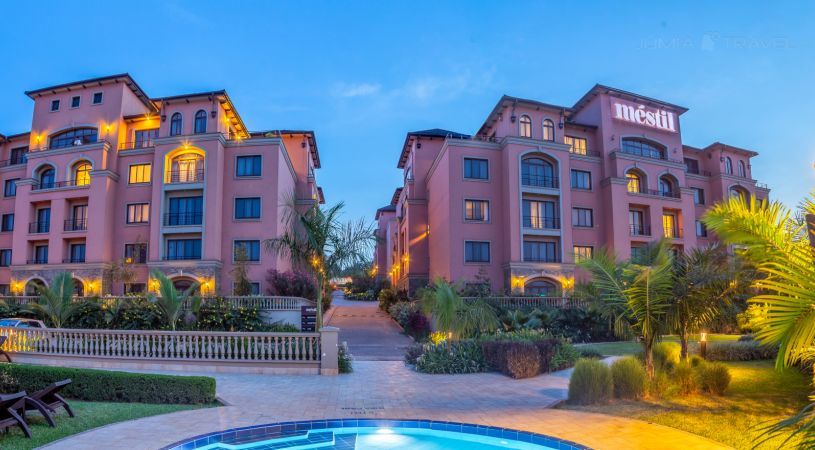 Built on an expansive 100 acres by the breezy shores of Lake Victoria, Speke Resort Munyonyo and Commonwealth Resort, Munyonyo have a combined 450 tastefully finished rooms and 25 international standard conference rooms.
The Ruparelia Group has the largest chain of hotels in Uganda, operating under the Speke brand. Other group hotels are: include: Speke Hotel, Dolphin Suites, Forest Cottages, Speke Resort Bujagali Falls and the recently expanded Speke Apartments.