Inside Total's decision to suspend indefinitely the USD3.5bn crude oil pipeline and the anxiety it is causing to the private sector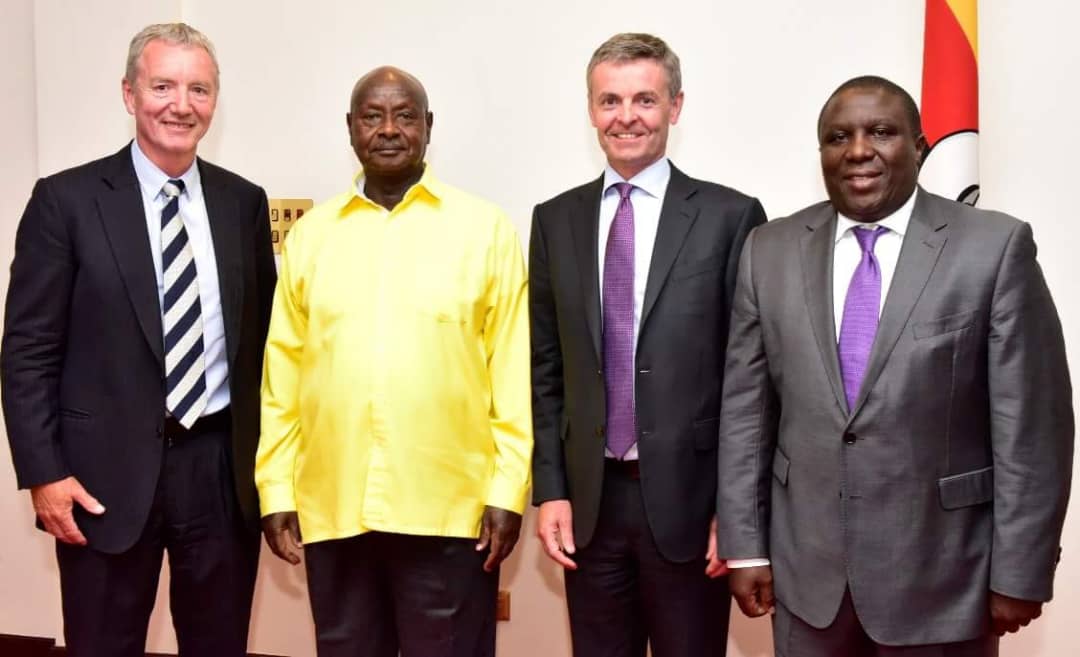 "I am extremely disappointed. No body gains from the paralysis of these Brexit like discussions."
These were the words of Dr. Elly Karuhanga, the Chairman, Uganda Chamber of Mines & Petroleum in response to news that French oil giant, had suspended indefinitely all planned activities on the $3.5 billion and 1,445 km East Africa Crude Oil Pipeline (EACOP).
Total SA is yet to release a formal statement, but an email from Total SA to Main Logistics Contractors on the EACOP, seen by this website, informed them that the "Project is now on hold as bid activity has been suspended indefinitely by Total."
According to insider sources, privy to the deal, Total's suspension is related to tax disputes related to the planned acquisition by Total SA & CNOOC of a significant portion of Tullow Oil's shares.
On January 9, 2017, Total and Tullow entered into a Sale and Purchase Agreement (SPA) whereby Total would acquire 21.57% out of Tullow's 33.33% interest in the Lake Albert licenses. CNOOC however exercised its right to pre-empt 50% of the transaction and as a result, Total and CNOOC each agreed to acquire 50% of the stake offered by Tullow, which would have each increase their interest to 44.1% while Tullow would have kept 11.8%.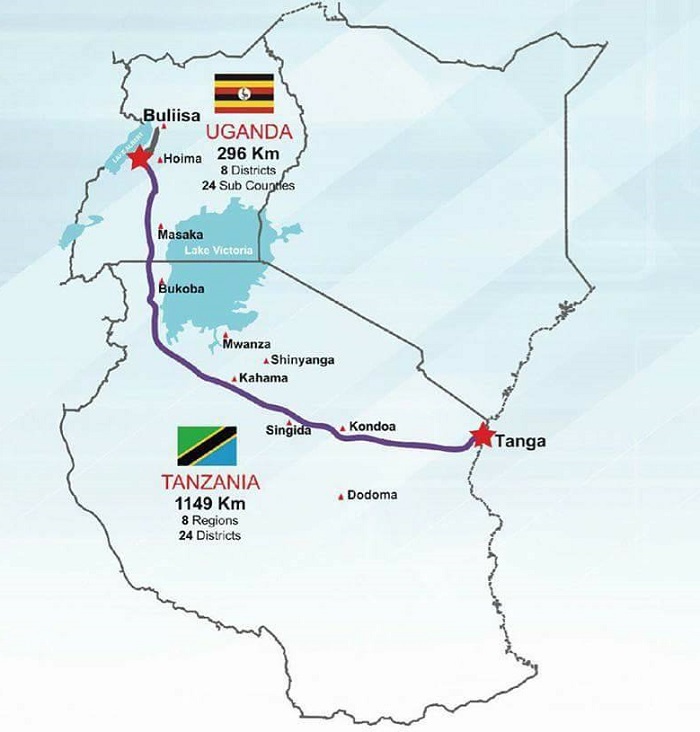 However a spirited tax dispute ensued on Capital Gains Tax payable on the $900 million transaction- an estimated USD167 million (UGX600billion. Again according to insider sources, while an agreement was reached on the CGT- Total and CNOOC offered to foot USD82 million of Tullow's tax bill, leaving USD85 million for Tullow, one teething issue remained: Government of Uganda refused to allow Total SA and CNOOC to claim this cost as a deductible expenditure for income tax purposes.
This became a deal breaker and after several deadline extensions and a meeting with President Museveni in June 2019, the final deadline for closing the transaction, reached on August 29, 2019, and as such, the Acquisition Agreement had to automatically be terminated- according to statements separately released by both Tullow Oil and Total.
Despite the termination of this agreement, Total in an August 29th statement by Arnaud Breuillac, President Exploration & Production, said that they and their partners (CNOOC and Tullow Oil) were still interested and would continue to focus all their efforts on progressing the development of the Lake Albert oil resources.
"The project is technically mature and we are committed to continuing to work with the Government of Uganda to address the key outstanding issues required to reach an investment decision," said Arnaud Breuillac.
He however warned that "a stable and suitable legal and fiscal framework remains a critical requirement for investors" moving forward.
Government, on their part, through a statement by Robert Kasande, the energy and minerals ministry Permanent Secretary said that" "Government will continue to work with the Joint Venture Partners (JVPs) to ensure the Final Investment Decision (FID) is achieved at the earliest and in a manner that safeguards the country's interests and sovereignty, while delivering a healthy return on investment for the licensees. "
Mistrust, shifting agendas and the Museveni Factor
But away from the diplomatic over-the-table statements, according to a soruce familiar with the negotiations, the problem underlying the successive tax disputes between Government of Uganda (GoU) and the three joint venture partners remains the determination by GOU compounded by an overly cautious and sometimes hard-line stance by President Museveni to frontload Uganda's gains at the expense of the oil companies.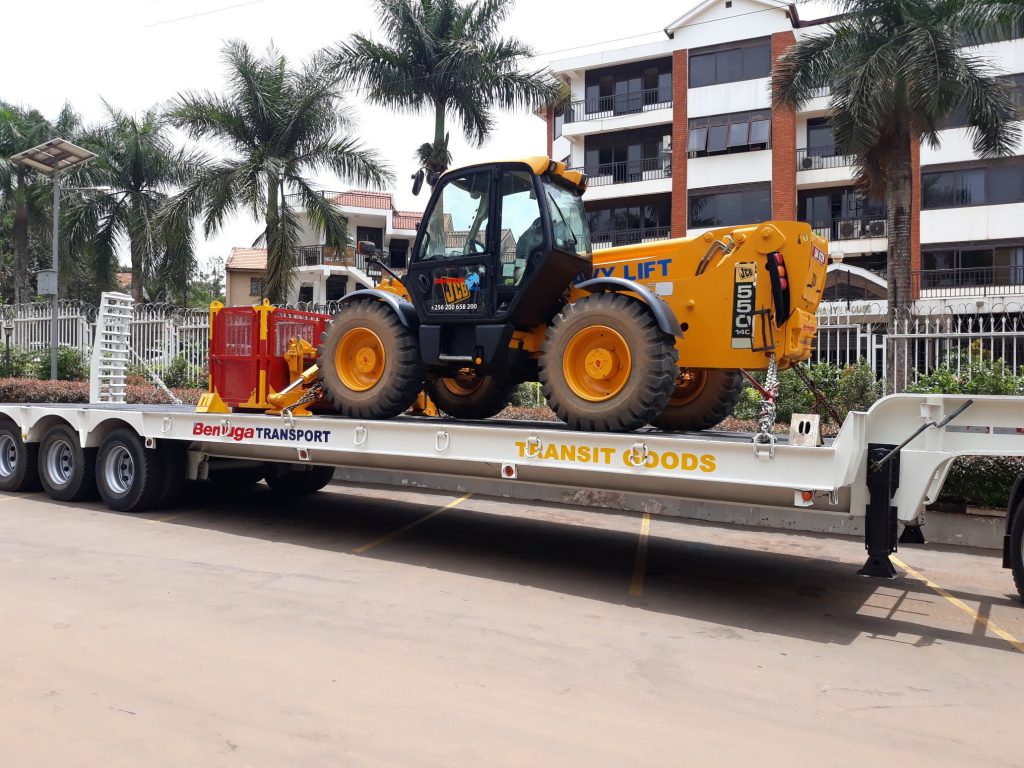 Consequently the oil companies are frustrated by GoU's desire to secure large financial windfalls from the project prior to the engineering, procurement and construction (EPC) and production phases through whatever means available to them. The oil companies on the other hand insist that both sides should benefit post- EPC and production stages, as per the terms of the Production Sharing Agreement.
"This misalignment has caused a 7-year delay (and counting). Clearly the 3 upstream JV partners have decided to let the farm-down agreement expire to paralyze momentum to Final Investment Decision (FID)," said the source adding that given that 2021 is a campaign year, failure to resolve the deadlock by end of 2019, dims the prospects for a resolution before late 2021.
"It is very difficult to focus government leaders in an election year," said the source.
Detailing the Museveni factor on the oil negotiations, the expert said that all the previous tax disputes have had a shared pattern, characterised by a standoff that lasts one and a half to three years+; then GOU caves in or an agreement is reached, often at the behest of President Museveni for about half the disputed tax to be paid.
The source also alluded to an "all too apparent" fear amongst the involved GOU technocrats and ministers to take any step or position, albeit reasonable for fear of being accused or suspected of harbouring private interests.
"No one in government can make a $20bn decision freely. Officials would rather play delay tactics until they are sure of the President's position. Unless Mr. Museveni himself intervenes, you shouldn't expect a decision soon," said the source.
"In summary, it is a trust issue. Museveni's advisers, many of whom are not competent enough to understand the industry or ballsy enough to tell the president any view contrary to his own, have continuously told him not trust anyone on oil issues. As it is, President Museveni does not trust the International Oil Companies and they too do not trust him- they have been shifting goal posts on demands and they seem to want to delay the project until after 2021 when the political future is clearer," said the source, adding that any delays could cost the country further.
"Uganda continues to lose out big on the delay- we have so far lost about $3 billion in upfront revenue and 3 or so years to first oil. Add that to the fact that most of Uganda's borrowing and economic growth projections have been pegged to oil, then you see the real impact of this Total SA decision," said the source.
Local companies to count losses
In an e-mailed response to CEO East Africa Magazine, Emmanuel Mugarura, the Chief Executive Officer of the Association of Uganda Oil and Gas Service Providers (AUGOS) told us that the suspension by Total, was "a very big setback for the industry and for the country."
"Almost all our members are affected in one way or the other. We have been spending money to build capacity, to build systems, to train and buy equipment in readiness for the industry. Now all that is put to waste until when, I don't know," he said.
"We urge the government and IOCs to come back to the negotiating table to save the industry and the country. Many people, both employed directly by IOCS and the service providers will definitely lose jobs and source of income. It is a bleak situation but government and the IOCS can salvage the situation'" said Mugarura.
Elly Karuhanga, on his part expressed measured optimism saying: "We are doing everything possible to get the parties on the drawing board again…Fortunately the oil is still there."
I will pursue Bank of Uganda to the end; if I die, my son will take over- Dr. Sudhir vows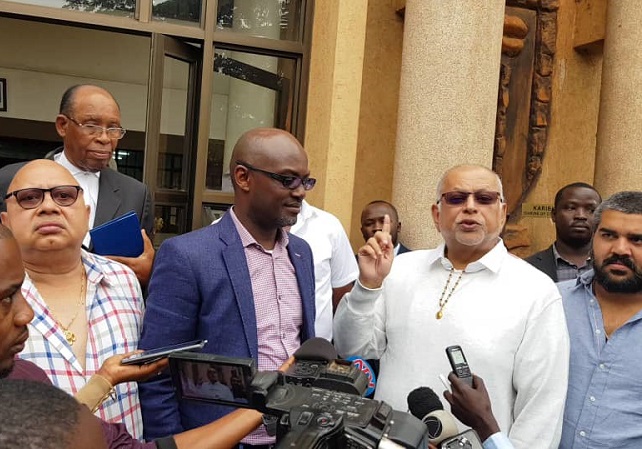 Ruparelia Group founder and Chairman Dr. Sudhir Ruparelia has said he is ready to legally pursue Bank of Uganda and make them pay for illegally taking over his bank, till the very end. This is the first time Dr Ruparelia is publicly commenting about Bank of Uganda's planned appeal, following the dismissal of the central bank's UGX397 billion case against the businessman over "being incompetently in court." Commercial Court's Hon Mr. Justice David K. Wangutusi, on Monday August 26
th
dismissed HCCS 493 of 2017, saying BoU "did not have jurisdiction to file HCCS No. 493 of 2017" and that the orders sought against Meera are "barred in law, rendering" BoU with no "cause of Action" against Meera. BoU in an August 27
th
statement by the Director of Communciations, Charity Mugumywa, said BoU would appeal "as per Notice of Appeal Application 320 of 2019 filed in the High Court today." "Me I am ready, today, tomorrow or even when I am dead my son will take over," said Sudhir in a media interview today, during the official opening of Electrical Plaza, his latest $10 million commercial building in downtown Kampala. "Let me tell you, the law is the law, nobody can reinvent law. You see they (BoU) created this law (FIA 2004) to protect themselves. They are saying no body can sue them. So we used the same law to defeat them," he said adding: "They have taken seven banks and nobody could do anything to them because they had the law to protect them. So we used the same law they used to protect them to defeat them." In a veiled comment about the appeal he said that: "If anybody has senses in bank of Uganda, they have such dumb lawyers there. If the lawyers knew the law they are supposed to enforce, this could have not happened. So I think it's good for us that there are dumb lawyers in Bank of Uganda legal department." He also alluded to the fact that the lawyers could be playing so as to continue profiting from legal fees as the appeal drugs on, finally costing the tax payers when the case is lost. Analysts have said BoU's appeal is equivalent to "throwing good money after bad money" because Justice Wangutusi's ruling was based on a plain and clear interpretation of the Financial Institutions Act. Giving his reasons on why he thought BoU did not have a locus standi, Wangutusi, based his ruling on The Financial Institutions Act which clearly lays out the role of a receiver. "In my view if it (FIA 2004) had wanted the Receiver who had only 12 months on stage to sue, it would have expressly provided for it. "The end result is that once Crane Bank was put under Statutory Management, its Board of Directors was suspended. If there was to be any suit, it would be brought by the Central Bank as the Statutory manager under section 89(2)(e) or by the Liquidator with approval of the Central Bank under section 100(1)(a) of the Financial Institutions Act. These two were empowered to initiate and defend court action by the Financial Institution Act which interestingly left out the Receiver. The Legislature did not want any court action against the Receiver…… It follows that the Respondent under Receivership lacked locus standi. Without locus standi its attempt at filing a suit was
null ab initio (
to be treated as invalid from the outset)." 
"Everyone who stole my bank, is going to pay," Sudhir vows
Sudhir has previously said that everyone who participated in illegally taking over Crane Bank, would have to pay. "Everyone who has played a part in the fraudulent activities is going to pay for it – we are not going easy.  That includes dfcu that is fraudulently occupying Meera Properties; they are the biggest fraudsters in this country. They need to understand that they are illegally occupying our branches and they fraudulently transferred them into their names without the consent of Meera Investments" he told media soon after the ruling. Addressing a media conference outside the Commercial Court, a tough-talking Sudhir said:  "Everyone is going to pay a price for this," he said, adding: "We are now going to put up a counter claim. You know COSASE found out a lot of things of what these people did. With guidance from my lawyers, we will put a counter claim. They did not value our assets, they did not account for the cash in the bank; all the money was just stolen. This is terrible," Sudhir said. "This is a big win over the mafias and the whole conspiracy that's been holding the country at ransom in the central bank. I think this is going to be a lesson to them. They have taken over 7 banks and they cannot account for any of them. How do you fail to account to someone? I am a shareholder, I lost a lot of money; I put 25 years of my time and you steal my bank? –you steal all my assets, all my paid-up capital, and all my assets just stolen. And you claim that you put this money in Crane Bank and you can't even account for it, you can't even account for Shs290 Billion – where is it all gone?" quizzed Sudhir. Sudhir also said this was a "tremendous achievement" and "historical.
"Nobody has been in the past been able to win Central Bank – they have stolen 7 different banks and not accounted to any shareholder and this is the unfortunate part of the whole scenario. You take somebody's assets, you steal it, you profit from it and you don't account for it; this is so ridiculous!  Then, they sued for $100 Million; the money they stole, they are suing me for it. How?" he wondered.                
Pictorial: How Meera Investments is changing Kampala's skyline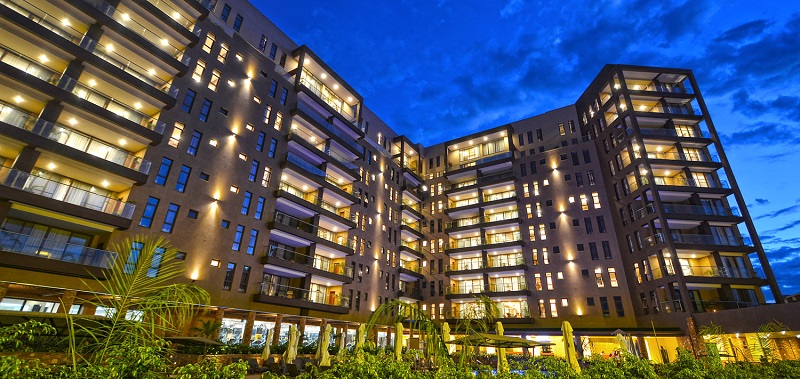 Today, Meera Investments, the property development arm of the Ruparelia Group officially inaugurates their Electrical Plaza, the latest addition to their mixed use building portfolio in the city centre.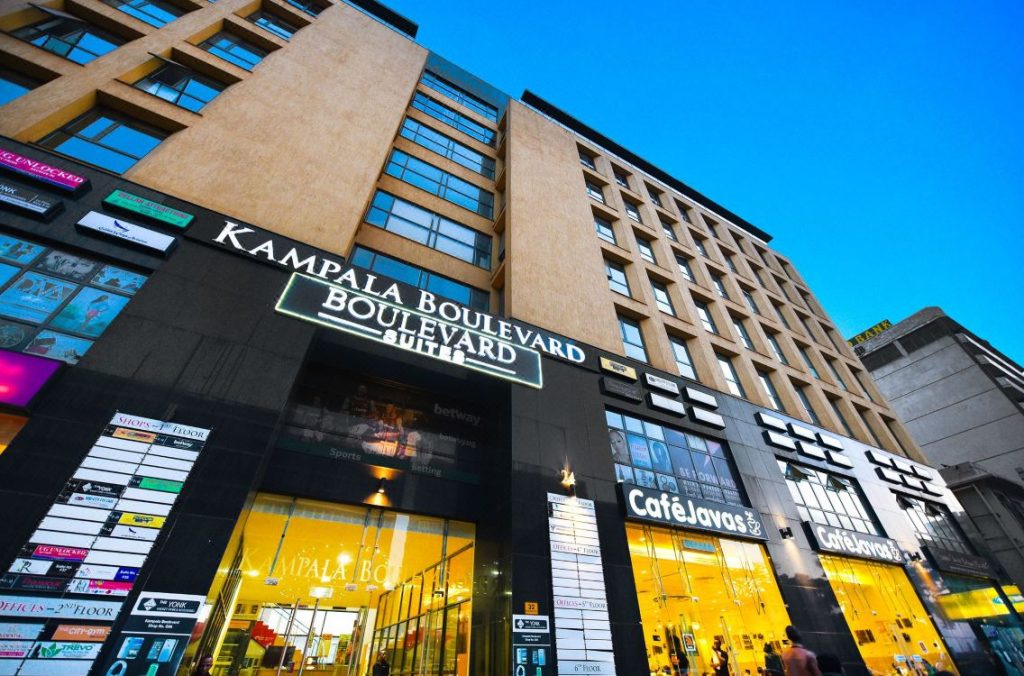 Since 1994, Meera has been part of a number of innovative property solutions in mainly, the commercial and residential space and today owns sectors and to date owns over 300 properties in Kampala and other major towns like Mukono, Jinja, Mbale and Mbarara.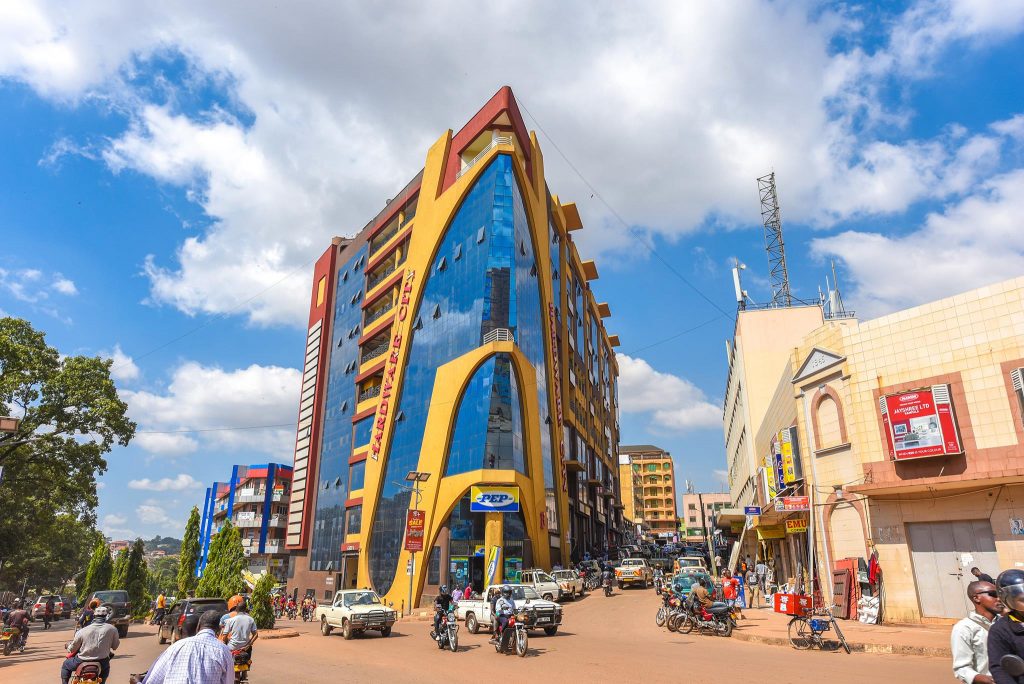 The company, according to its Chairman and founder, Dr. Sudhir Ruparelia, is the largest developer of commercial and residential properties and also owns the largest number of ongoing real estate projects. It is also the largest private owner of commercial land in Kampala.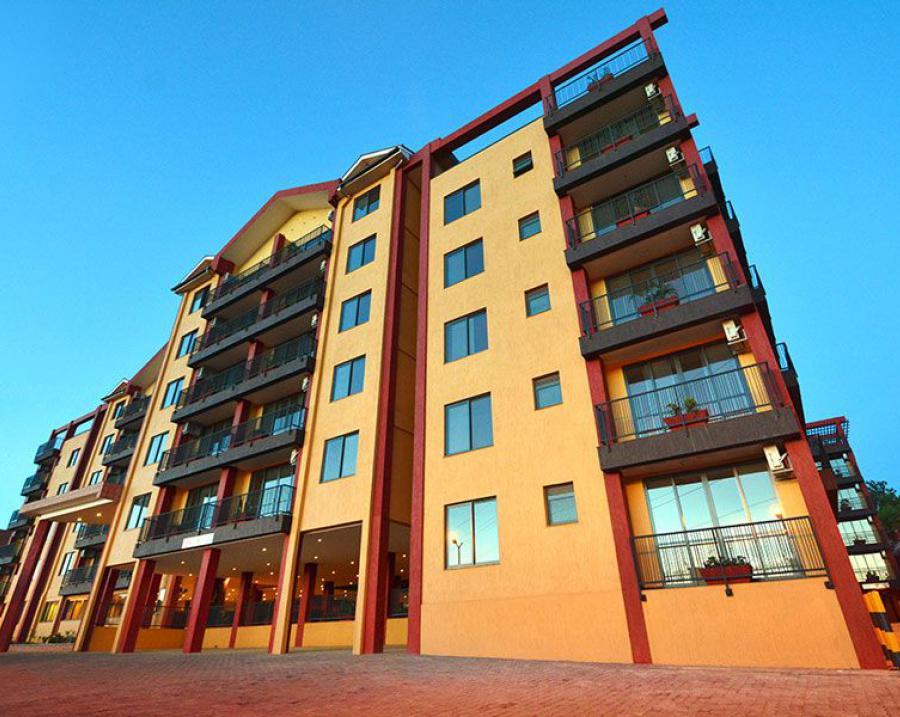 Meera Investments Limited was in 2017/18 rated as a top rental income taxpayer by Uganda Revenue Authority (URA) while Dr. Sudhir Ruparelia, the Chairman/Managing Director of Meera Investments, was rated the second biggest individual rental income taxpayer.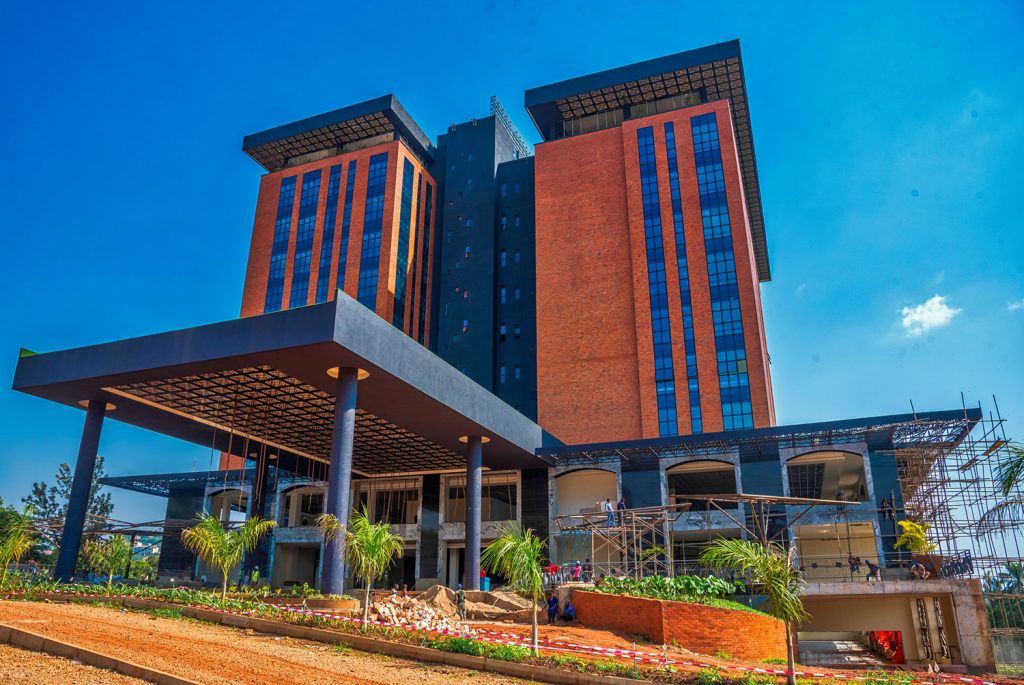 Over the last 3-4 years, the company has been on a construction spree, raising several properties across Kampala, which have both redefined city architecture and changed both Kampala's skyline, as well as the look and feel of the Kampala City.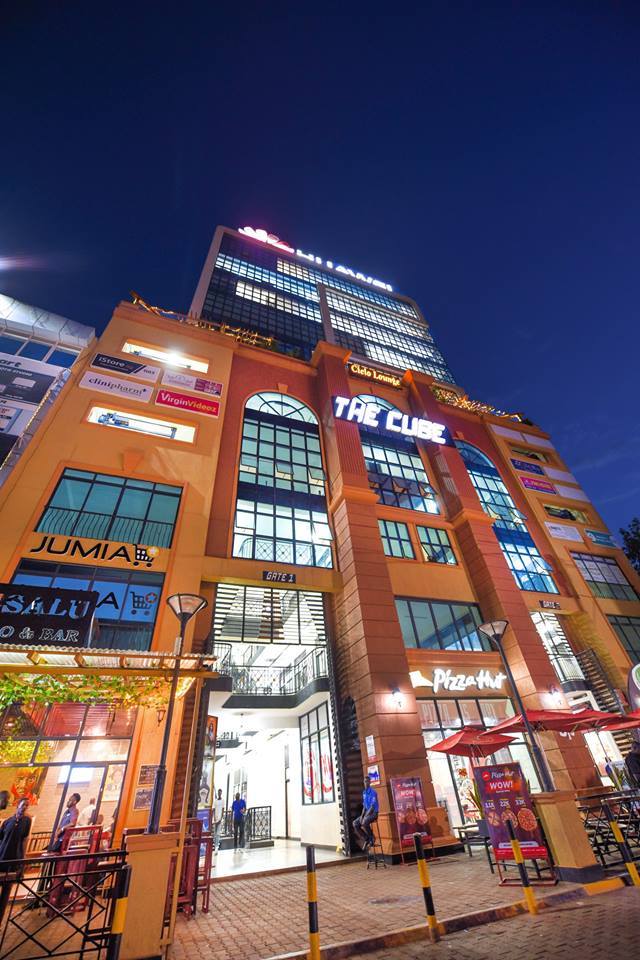 Today, we revisit and review some of those projects, especially those developed over the last 3-4 years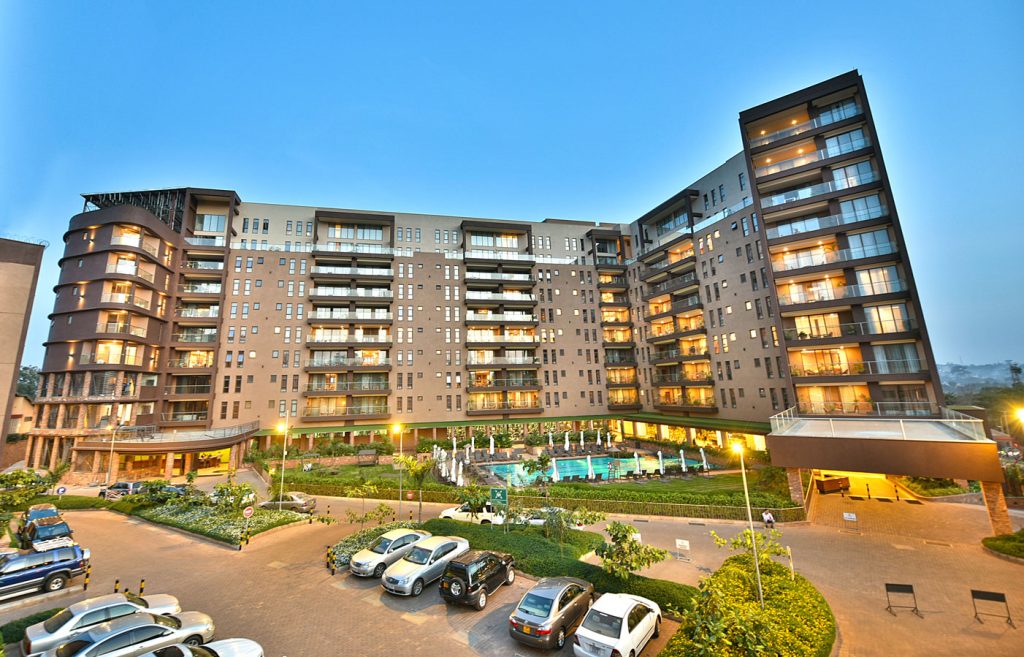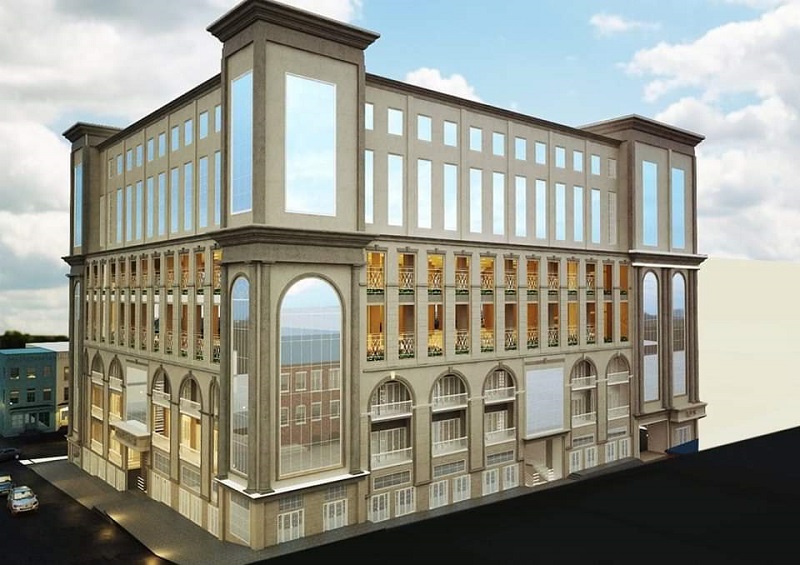 "The development of SGR isn't behind schedule at all as far as harmonization agreement is concerned," Says Coordinator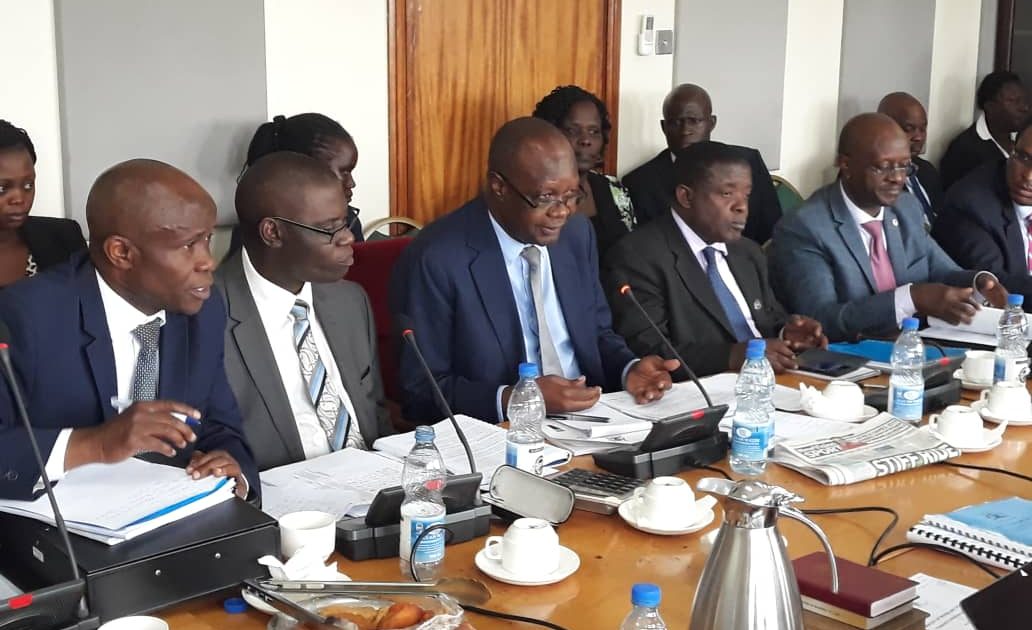 " The Standard Gauge Railway was adopted in 2014, by the East Africa Presidents who launched the multitrillion project meant to modernise the traditional railway transport system geared towards boosting economic growth by facilitating a faster movement of goods across borders. "
The SGR Coordinator, Canon Perez Wamburu while appearing before the Public Accounts Committee yesterday to respond to audit queries raised in the 2017/2018 audit report that raised concerns over the delays in implementation of the perceived regional railway, he affirmed that Uganda is on schedule for the construction despite compensating only 11% compensation of the project affected persons within three years.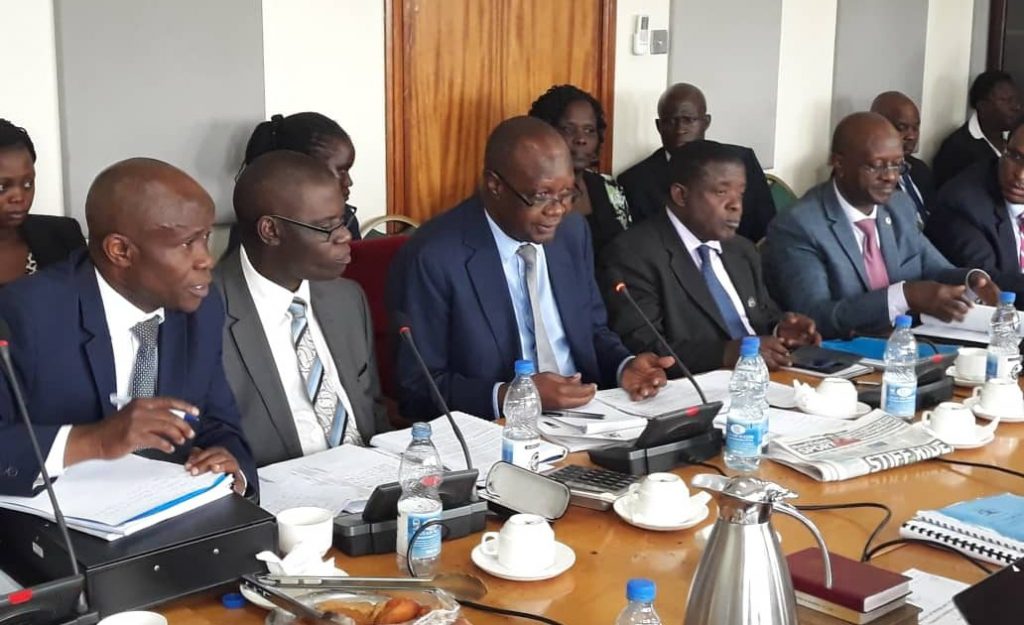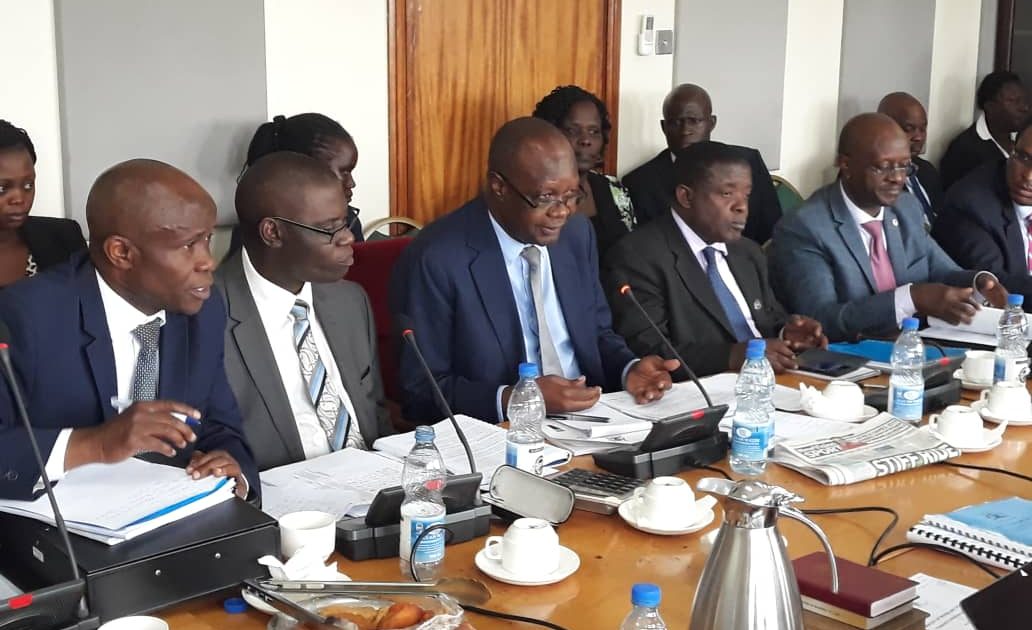 His remarks were in response to a call by some MPs like Theodore Ssekikuubo (Lwemiyaga County) who questioned why taxpayers have to continue funding the team in charge of SGR yet no single kilometer of the railway has been constructed, five years from the time it was launched in 2014.
Ssekikuubo said, "We are incurring nugatory expenditure on this white elephant. Is it about time we launched the standard gauge railway. After a decade of the launch, not even one kilometer has been put on ground. Kenya has already started on its side, ours was launched at a hotel in Munyonyo, it has remained there, dead and buried there unless the contrary is proved, are we as a country right to continue appropriating money to a non-starting project."
In response, Wamburu said, "We agreed that Kenya and Uganda arrive at Malaba at the same time. The development of SGR isn't behind schedule at all as far as harmonization agreement is concerned. Uganda SGR isn't late at all."
The Standard Gauge Railway was adopted in 2014, by the East Africa Presidents who launched the multitrillion project meant to modernise the traditional railway transport system geared towards boosting economic growth by facilitating a faster movement of goods across borders.
President Uhuru Kenyatta of Kenya flagged off the maiden passenger train on the newly completed Mombasa-Nairobi SGR in March 2017 and although Uganda had promised to start construction in June 2015, but three years down the road, Government is yet to complete funding negotiations with Exim Bank China.
On Uganda's side, project is to cost USD2.8Bn approximately, of this, Exim Bank will bring on board USD2.3Bn which represents 85%, while the remaining 15% will be footed by Ugandan tax payers.