Geologist, Proscovia Nabbanja appointed as UNOC caretaker CEO
Proscovia Nabbanja, the Chief Operating Officer at the Uganda National Oil Company (UNOC) has been appointed by the board as the interim caretaker CEO.
Wholly owned by the Government of Uganda, UNOC is a limited liability company whose prime purpose is to handle the Government of Uganda's commercial interests in the petroleum sector and to ensure that the resource is exploited in a sustainable manner.
Nabbanja steps into the shoes of Dr. Josephine Wapakabulo who resigned in May this year over- what she said was the need to focus on family and pursue new opportunities.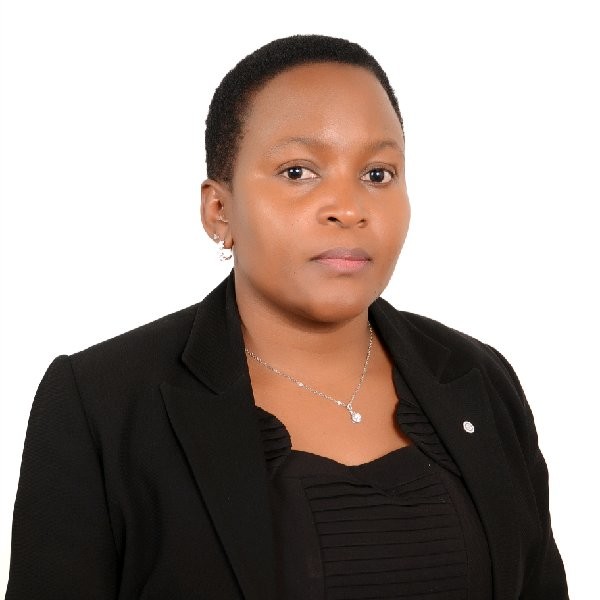 Some insiders however say although Dr. Wapakabulo was an engineer by background, with a PhD in Information Science from Loughborough University and a Global Executive MBA from the prestigious
Institut Européen d'Administration des affaires (European Institute of Business Administration) INSEAD, she was seen by many of the oil & gas experts at UNOC, many of whom were part and parcel of oil & gas story and history, as an outsider and imposed upon them by president Museveni.
This resistance could have fast-tracked her self-ejection.
Who is Nabbanja?
Nabbanja has been in the COO role at UNOC since November 2016.
Before that, she served as a geologist at the Petroleum Exploration Development and Production (PEPD) of Ministry of Energy for 15 years, rising to the level of Principal Geologist, a role she held between April 2015 and October 2016.
A holder of Bachelor of Science in Geology & Chemistry from Makerere University, Nabbanja also holds an Msc, Petroleum Geoscience from the Imperial College London as well as a Master of Business Administration (MBA) from the Imperial College Business School.
She also holds a Diploma in Management of Petroleum Operations and Development from PETRAD Norway.
Who is Mariam Nampeera Mbowa, the new Tullow Oil Uganda boss?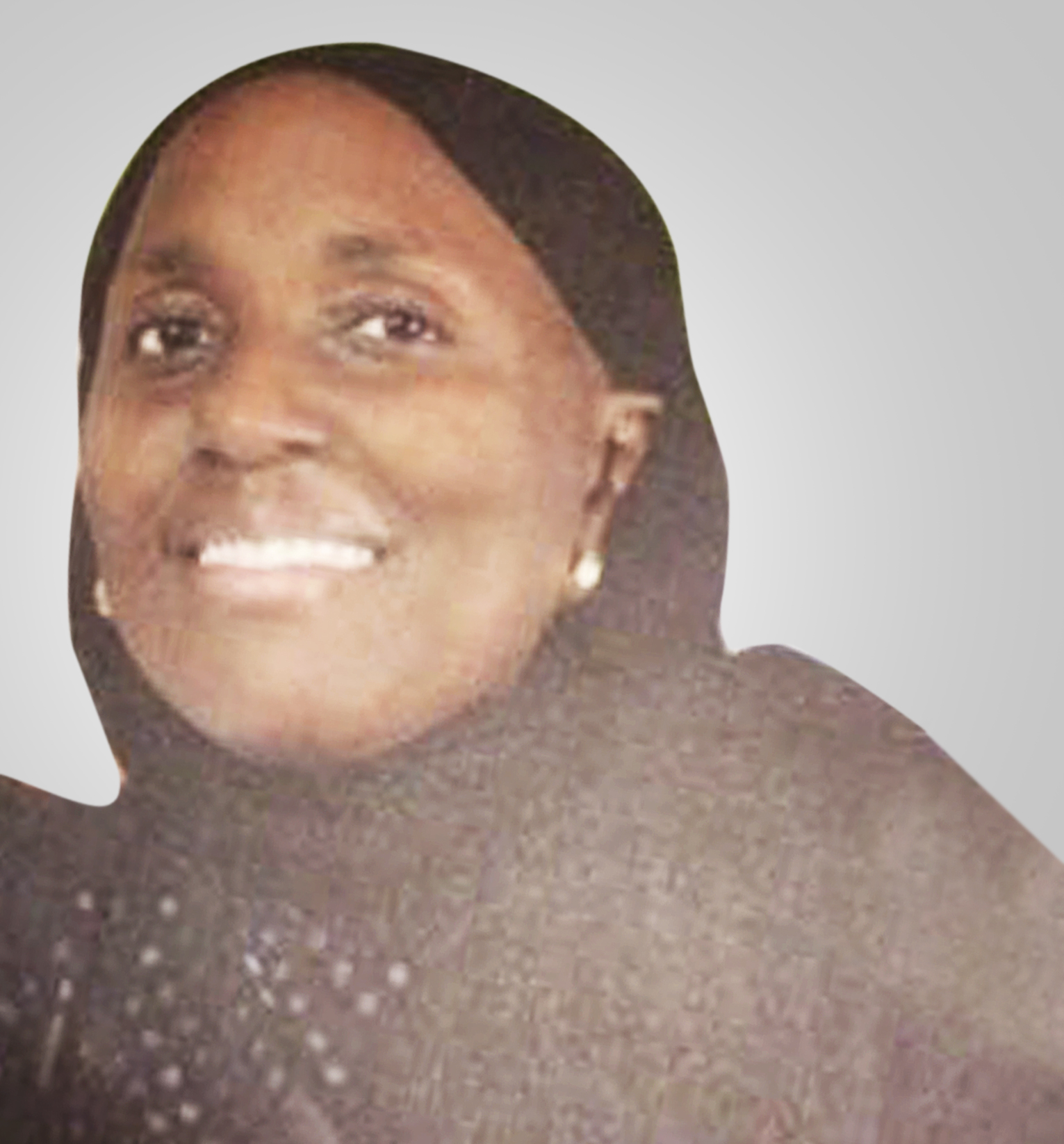 CEO East Africa Magazine, has confirmed that after 7 years at Tullow Uganda Operations Pty Limited, Jimmy Mugerwa leaves for London, where he has been reportedly appointed Group Director for Infrastructure and Organisation.
In his place, industry sources say, Mariam Nampeera Mbowa, a seasoned Ugandan oil & gas lawyer with over 24 years' experience in the business, has been appointed as Managing Director.
Mugerwa, joined Tullow in August 2012 from Kenya Shell Ltd where had worked for 4 years and 10 months as Country Chairman/Sales Operations and GM for East Africa. Before Kenya, Mugerwa, who started his career at Shell Uganda in 1994, served in various roles in Ghana and at the Shell Africa office, rising to the Senior Regional Advisor, Sub-Saharan Africa between August 2007 and December 2009. While in Kenya he also worked as Director at the Petroleum Institute of East Africa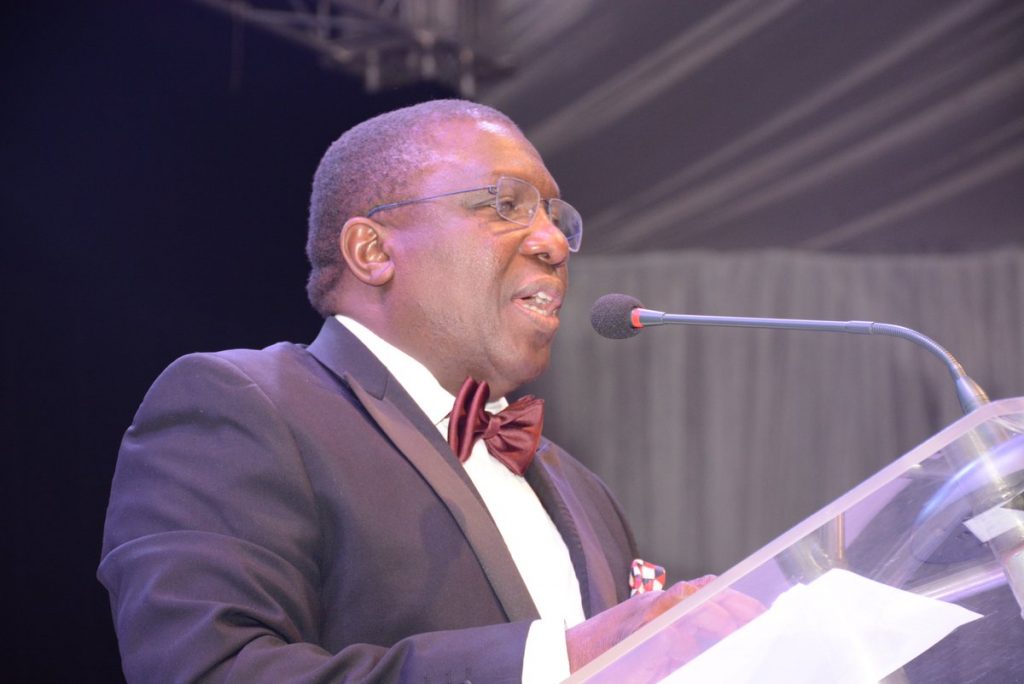 In Uganda, Mugerwa has been serving as Non-Executive Director at East African Breweries Limited as well as Chairman/Non-Executive Director at Dfcu Bank. His days at dfcu Bank were overshadowed by the controversial takeover by dfcu Bank of troubled lender Crane Bank- process that was recently found to be flout with several irregularities by a Parliamentary probe Committee.
Dfcu faces several multibillion shilling law suits as a result of the acquisition.
Trailblazer and one of a Ugandan few oil and gas lawyers
When CEO East Africa Magazine reached her by telephone regarding the appointment, she declined to comment.
"I can't comment. I can't comment for now," she said on the phone.
Jimmy Mugerwa was unreachable by phone and he did not respond to our WhatsApp messaging inquiries by press time.
However, from industry sources, Mariam is an experienced oil and gas lawyer, very familiar with corporate and commercial law as well as the legal and regulatory issues across the oil and gas business value chain- upstream, midstream and downstream.
She is the first female chief executive in an all-male dominated oil & gas majors troika, consisting of Tullow Oil, CNOOC and Total SA- but certainly no stranger.
Until her appointment, Mariam has been working as General Counsel-East Africa since May 2015- where she headed the Tullow Uganda and Kenya legal Teams, to "enable proactive resourcing and risk management of legal issues relating to Tullow's Uganda and Kenya Business Units", according to her LinkedIn profile.
She was also the team leader on "all material legal and compliance risk issues impacting the Ugandan and Kenyan business units."
In that capacity, she also doubled as a Director on the Tullow Uganda Operations Pty Limited Board.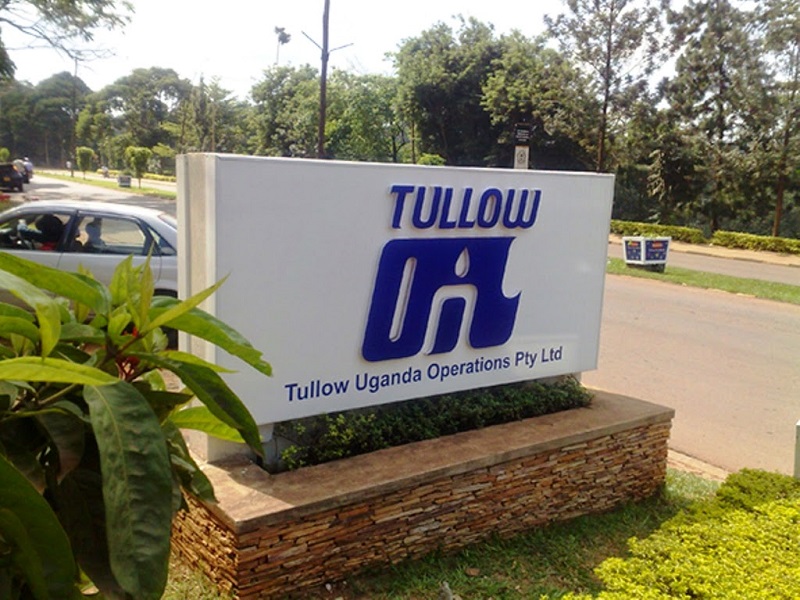 Before that, the she was the Regional General Counsel-Uganda- from January 2011 to May 2015. In that capacity she dealt with a number of issues especially the management of the Joint Venture between Tullow, Total E&P and CNOOC.
Before Tullow Oil, she worked for over 12 years within the Shell International BV family in various capacities and in a number of jurisdictions.
At Shell she started out as Company Secretary and Legal Advisor- at Shell Uganda Limited, between June 1998 to September 2003 and then headed to Brunei where she was a Senior Legal Advisor for 2 years at Brunei Shell Petroleum Sdn Bhd. She then headed to Shell International BV headquarters in the Netherlands as Legal Counsel, Gas & Power for slightly over 3 years.
From here, she got appointed Legal Counsel at Shell International Exploration and Production BV where she was assigned to the Shell Development Kashagan BV (the entity tasked to engineer, develop and construct facilities to bring phase II of the Kashagan field in the North Caspian Sea to full commercial oil and gas production.
The Kashagan project involved a consortium of seven international oil companies and the National Oil Company of Kazakhstan. Her major role, involved managing and advising on licensing, regulatory and legal issues arising out of the North Caspian Sea Production Sharing and Joint Operating Agreements.
As Uganda moves closer to oil production, Tullow Oil will be counting on her domestic, regional and global expertise in upstream, midstream and downstream operations to bring the prize home.
Perhaps a change in management could also warm up Tullow Oil's planned sell of their 21.57% in Ugandan exploration areas to Total SA, a move that has overly delayed.
Before Shell, she worked as Legal Officer at Uganda Petroleum Company Limited (formerly Mobil Oil Uganda), between 1994 and June 1998,
Mariam holds Bachelor of Laws (LLB) from Makerere University and Masters of Law, Commercial and Corporate Law from the London School of Economics and Political Science. She also holds a Diploma, in Petroleum Policy and Management from PETRAD-Stavanger, Norway as well as a Diploma in Legal Practice, from the Law Development Centre in Makerere.
She went to Stella Maris Boarding Primary School, Nsuube and then Kibuli Senior Secondary School where she completed her Uganda Advanced Certificate in Education (A-level). She is married Professor Swaibu Mbowa, a Makerere University Agricultural Economics don and a Research Fellow at the Economic Policy Research Centre (EPRC). 
She is an advocate of the High and Supreme Courts of Uganda.
CEO OF THE MONTH: A tale of Fabian Kasi's 9 years at Centenary Bank and the making of Uganda's 2nd largest bank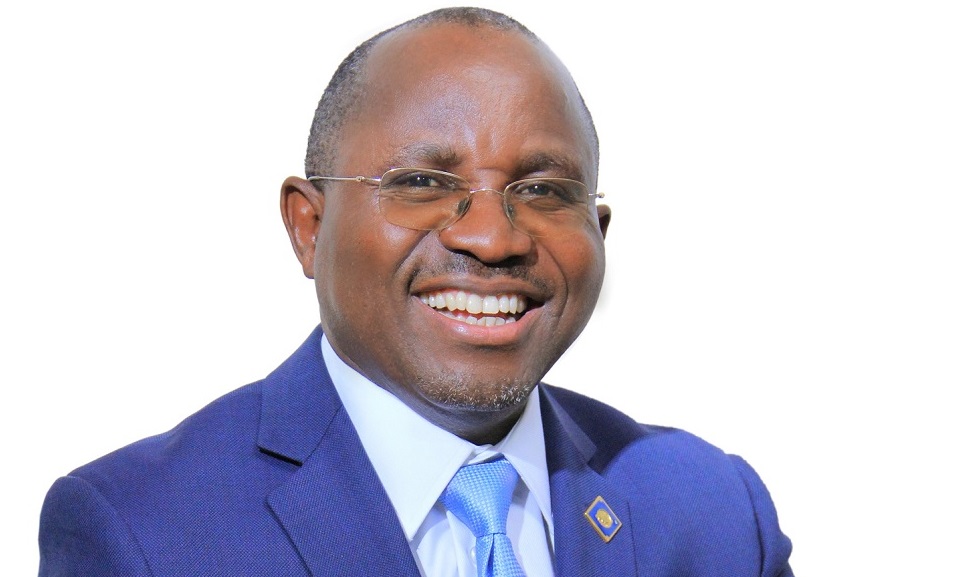 Centenary Bank's soft-spoken Managing Director, Fabian Kasi, this August, starts his 10th year at Centenary Bank- 10 years of impressive growth, whichever way you look at it.
Kasi, was among the first crop of indigenous CEOs to head the top 10 banks in the late 2000s- previously, a preserve of foreigners- mainly Kenyans. At the time, he became CEO in 2010, he was one of only three Ugandan CEOS of the top 10 banks- the other being Juma Kisaame (dfcu) and Nicholas Okwir (Housing Finance Bank).
Thanks to him and other good performing Ugandan CEOs, who broke the glass ceiling, today there are five Ugandan CEOs of the top 10 banks, but perhaps more importantly, the top three banks are all led by Ugandans.
Other than Centenary Bank, the No.2 bank, Stanbic Bank, Uganda's largest bank is headed by Harvard alumni Patrick Mweheire and dfcu Bank, in the 3rd position is headed by Mathias Katamba.
Just like Kasi, Katamba is also a home-grown CEO, who rose through the ranks and different banks.
Unlike the two other banks, Centenary Bank is also majority Ugandan owned- 70.1%. The Registered Trustees of 19 Catholic Dioceses in Uganda (38.5%), the Registered Trustees of the Uganda Episcopal Conference (31.3%) and 4 other Ugandan individuals own 0.4%.
ALSO READ: Money men: The 8 gentlemen who control 77% of Uganda's banking industry https://www.ceo.co.ug/money-men-the-8-gentlemen-who-control-77-of-ugandas-banking-industry/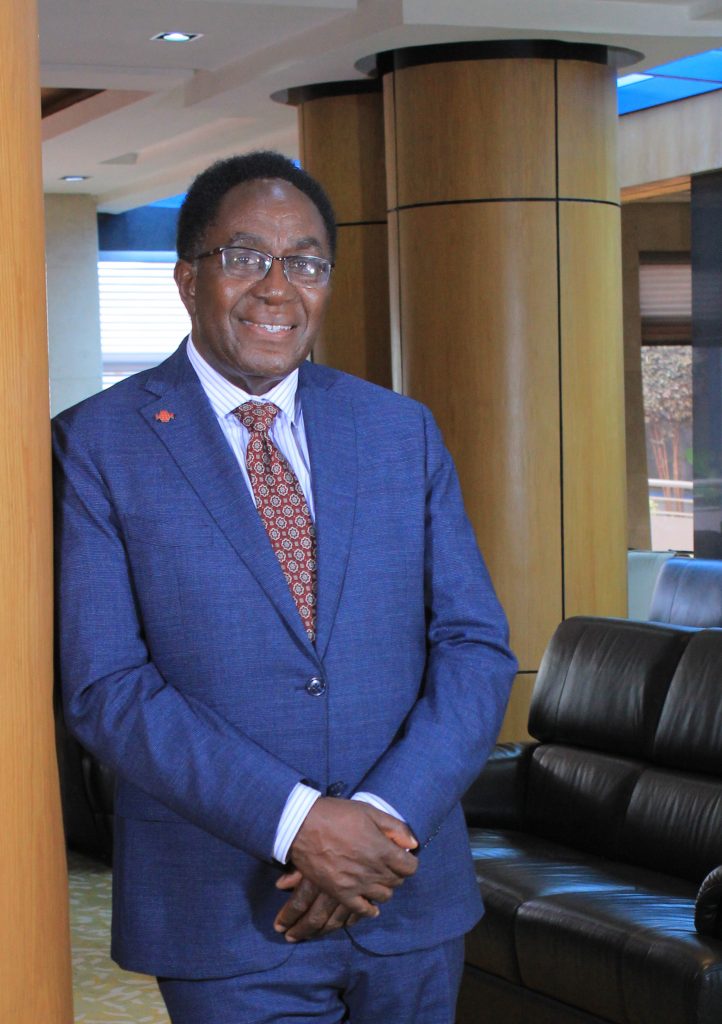 The remaining shares are owned by SIDI- Solidarite' Internationale pour le Development et l'Investissement (International Solidarity for Development and Investment) based in France that owns 11.6% and STICHTING HIVOS-TRIODOS FONDS, an investment fund, specializing in investing in microfinance and trade finance, managed by Triodos Investment Management in the Netherlands, owns 18.3%.
From fourth to the second largest bank in Uganda
During the 9 years of Fabian's reign the number of customers, has grown by 63.4% from 1,003,295 that he inherited in 2010 to 1,639,602 customers at the end of 2018- a compounded annual growth rate (CAGR) of 5.6%.
The number of branches has also grown from 48 in 2011 to 73 at the end of 2018, backed up by 179 ATMS at 132 locations across the country.
Fabian has also embraced digital banking and has over the last 5 years invested heavily in digital banking with a view to decongest the banking halls and ATMS- which is perhaps one of the bank's greatest undoings.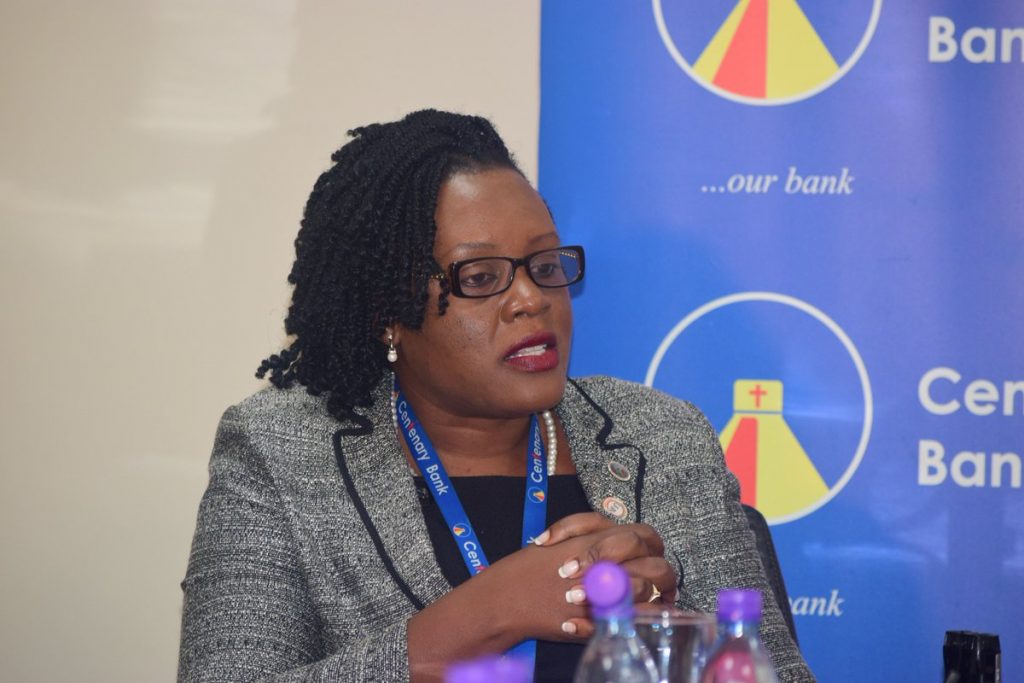 In October 2015, the bank launched its flagship Centemobile banking platform that enables clients to transact and access banking services on their mobile phones, whenever and wherever they are, as long as there is network coverage. The platform by end of 2018, had 701,801 registered customers of which 144,192 were active with 1,268,833 transactions by end of December 2018- accounting for 30.1% of the bank's transactions.
The bank also closed 2018 with 2,404 registered banking agents all over the country.
ALSO READ: Earnings of CEOs and Executive Directors of 23 of 24 of Uganda's banks: https://www.ceo.co.ug/exclusive-earnings-of-ceos-and-executive-directors-of-23-of-24-of-ugandas-banks/
These innovations and an aggressive expansion strategy, has seen customer deposits grow 4 times or 261.8% from UGX630.8 billion in 2010 to UGX2.3 trillion in 2018- an annual compounded growth rate of 16.4%.
Growth in deposits, has facilitated a 261.8% growth in lending from UGX395.8 billion to UGX1.53 trillion in the same period- allowing the bank whose 75% of income is derived from interest income, to grow by 200.4%, from UGX189.1 billion in 2010 to UGX568.2 billion at the end of last year. Profitability over the 9 years has also grown by nearly four times or 266.1%, from UGX29.4 billion in 2010, to UGX110 billion in 2016, declining minimally to UGX100.1 billion in 2017 and closing 2018 at UGX107.6 billion. Overall, profits have grown by an average 15.5% annually- above the industry average.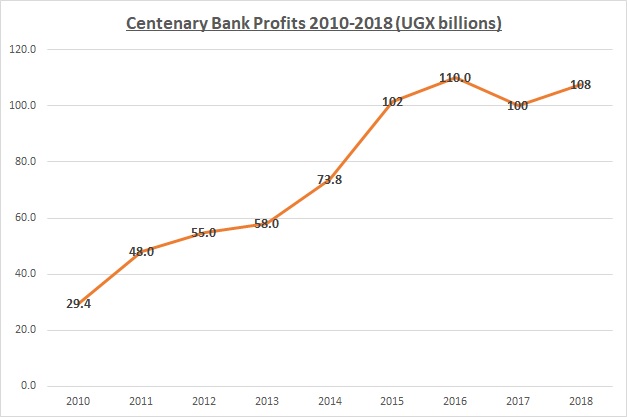 The bank's asset base has as a result also grown by nearly 4 times or 292.8%, from UGX807.2 billion in 2010 to UGX3.2 trillion in 2018- an annual CAGR of 16.4%.
This impressive growth, led by an all Ugandan trio- Fabian, together with Simon Kagugube, the Executive Director and Prof. John Ddumba Ssentamu the board chairman for the 9 years, has seen Centenary Bank move from the fourth largest bank by assets- UGX807.2bn and 7.12% market share in 2010 to the second largest bank with UGX3.2 trillion and 11.3% market share at the end of 2018.
To put this into perspective, by end of 2018, Centenary bank was larger than the Ugandan asset base of 11 banks at the bottom of the chain combined i.e. Ecobank, United Bank for Africa, Tropical Bank, Exim Bank (Formerly Imperial), NC Bank, Guaranty Trust Bank, Finance Trust Bank, Bank of India, Commercial Bank of Africa, Cairo International Bank and ABC Capital Bank.
The 11 banks together had UGX2.6 trillion in assets.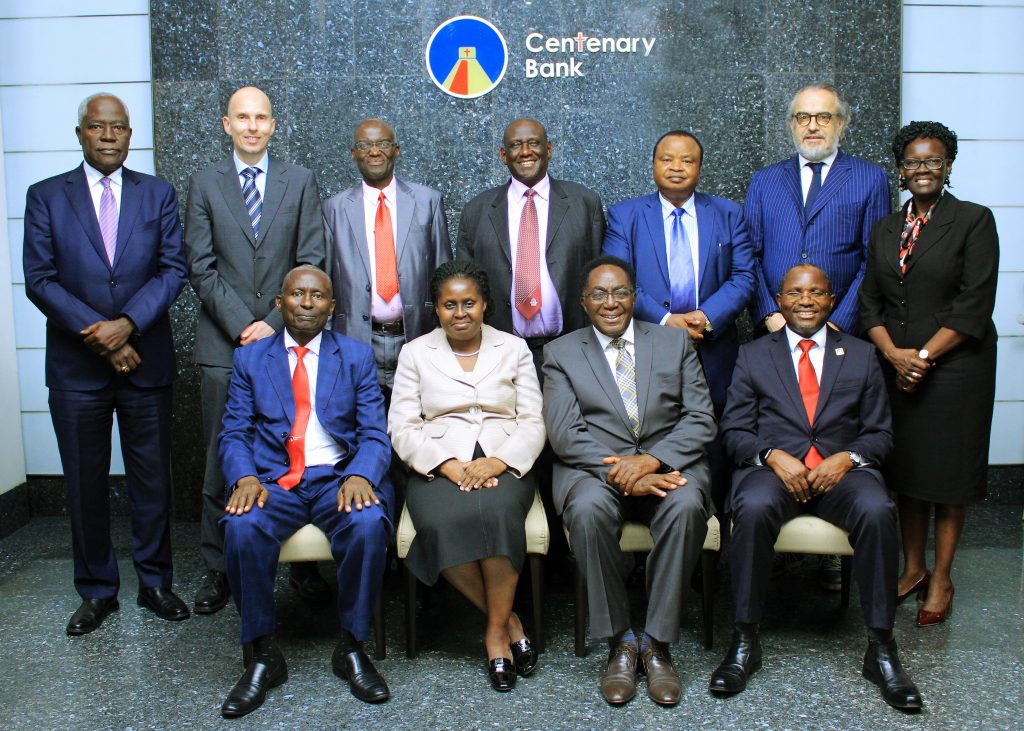 The bank has also jumped from the fourth biggest deposit taker- UGX630.8bn and 7.82% market share in 2010, to become the second biggest deposit taker, receiving UGX2.28 trillion and 11.7% of industry deposits at the end of 2018.
At the end of 2018, Centenary, had also grown from being the fifth biggest lender with UGX395.8bn loan book and 7.32% market share in 2010 to become Uganda's second biggest lender with UGX1.52 trillion lent out, translating into 12% market share.
As a result, the bank has also moved from being the fourth most profitable bank- UGX29.3bn and 10.3% market share in 2010 to the second most profitable bank with UGX107.6 billion or 14.3% of industry profitability.
But who is Fabian Kasi?
Fabian has been a banker almost all of his working life.
He started as a Banking Officer at Bank of Uganda in 1992. After eight years, he briefly worked as a Director of Finance & Administration at Finca Uganda, a global microfinance organisation, before heading out to Rwanda's Banque Commerciale du Rwanda (BCR) as CFO.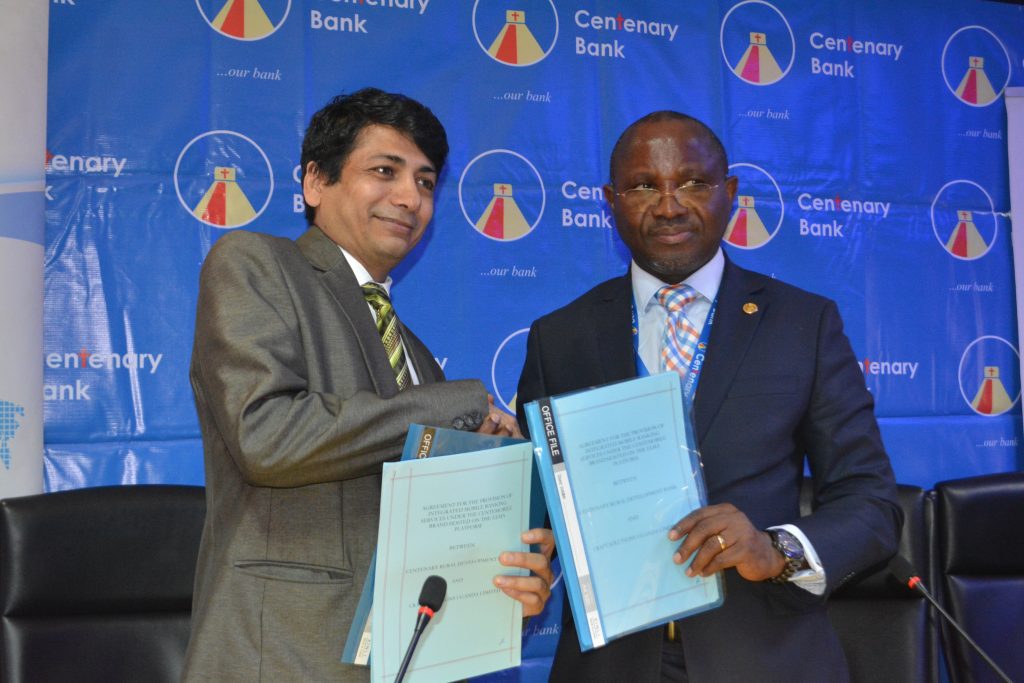 After just 9 months in Rwanda, he was appointed the Managing Director for Finca a job he held for 8 years and 3 months.
He was appointed Centenary Bank Managing Director in August 2010.
He holds a Bachelor's degree in Commerce and Accounting from Makerere University, as well as an MBA from the University of New Castle in the UK.
TREATING SMALL BUSINESSES: Dr. Innocent Nahabwe's practical guide on how to handle partnerships, money, people and competition for entrepreneurs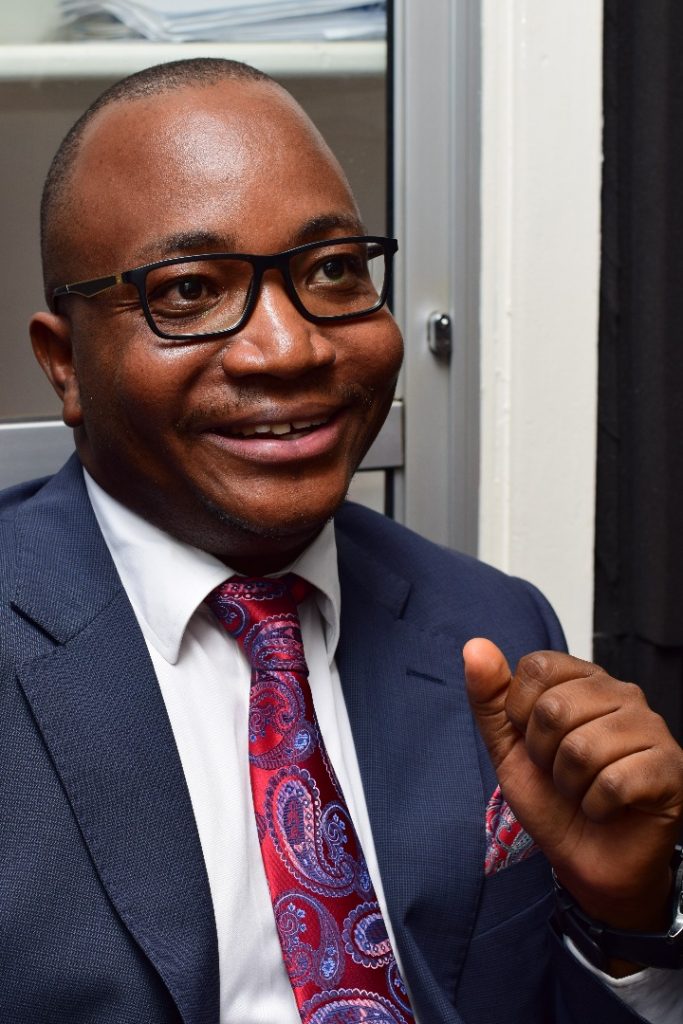 Dr. Innocent Nahabwe is best described as a jack of many trades, and perhaps, master of many of them. He is an all-round entrepreneur, marketing pundit, writer, veterinary doctor and father.
He recently outed a book, Treating Small Businesses- a smooth cocktail of how to handle partnerships, money, people, competition and marketing and how to remain sane in a crazy business environment.
CEO East Africa Magazine's Muhereza Kyamutetera, sat him down both for insights from his book as well as from him experience running small businesses.
---
Describe Innocent Nahabwe for us.
I am many things. I am a human, 38 would make me middle age, male. I am a veterinary Doctor by training who has ventured into Marketing (I hold an MSc Marketing from Makerere University). I am businessman, media practitioner who has made attempts at writing.
I am a father and son. In short, I am a hustler struggling to stay afloat.
What inspired you to write your book, Treating Small Businesses?
I realised that whereas everyone aspires to have big business, most of us will realistically only do small business. Access to capital; the issues with the stock exchange that keep out small business from the Stock exchange hence denying them capital, lack of accessible investment banks or firms continues to limit how far most entrepreneurs will go.
Uganda has been listed among the most entrepreneurial countries but most entrepreneurs will remain small businesses and the bulk of these entrepreneurs are into the service sector – boutiques, saloons, bars, restaurants, cottage firms etc. Most of these start and fail before their first anniversary causing lots of frustration to budding entrepreneurs and those after them.
I have been lucky to run and sustain several small businesses and it was my hope and desire to share the little information I have with fellow small business owners.
This inspired the book.
Why should anyone want to read or buy the book?
The book serves two purposes. One, it shares my experiences told in a humorous manner that most people will relate to. I am within the age bracket of most of the targeted readers. I go through their challenges. I lose some, win some and share honestly my experiences. It's best to buy the book and learn from my mistakes than learn from your own. Books I have read have helped shape my approach towards business and I share honestly and in detail.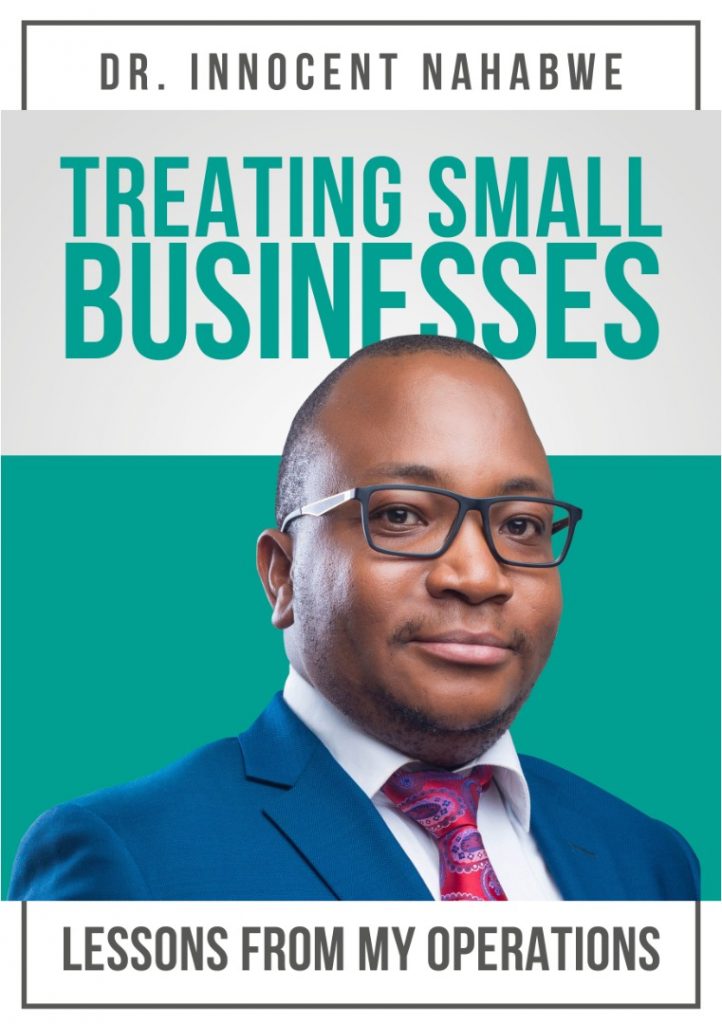 Also, I share my lessons and insights on what makes or breaks business. For anyone trying to do business, this is important for them.
What would you say are the top 5 pieces of advice from the book?
I don't want to pre-empt the book but I share about how to handle staff, how to handle money, how to handle competition, how to market and how to remain sane in this crazy business environment.
Based on your experience- what would you say are the top 5 mistakes small businesses make?
Most people want instant success: Business grows slowly. Even Apple started in a garage many years ago. Dr. Sudhir Ruparelia and others have taken 30 or so years in the game. We can't want to live like them in 2 years. We will kill the business.
Most people mix business money and their own money: The business is an extension of their pockets. This makes accounting hard and most of us kill our businesses ourselves by being bad parasites. We become cannibals.
Lack of book keeping: Most people have shops and don't know the value of the stock they have. Money comes in and goes based on intuition. Stocking is done based on requests. In the book, I suggest simple mathematics (Primary 4 mathematics is enough) with a simple equation to use to track performance, and have proper records. It is a must for every business to have proper records and track performance.
Not giving business enough time: Most people have business as their side hustle. We keep our jobs and hope business will grow on its own. Just like a baby, I explain in the book how to look at your business and create more time within the regular day and get the best out of the business. You can't invest in a business and let it be a by the way.
Mixing emotions and business: Many of us get emotional. We look at business as our baby. We do what we love. We do business for us and not the customer. Even when it fails, we stick with it and it sucks us dry. We need to understand that business is business. It is about money- treat it as business; principally for money.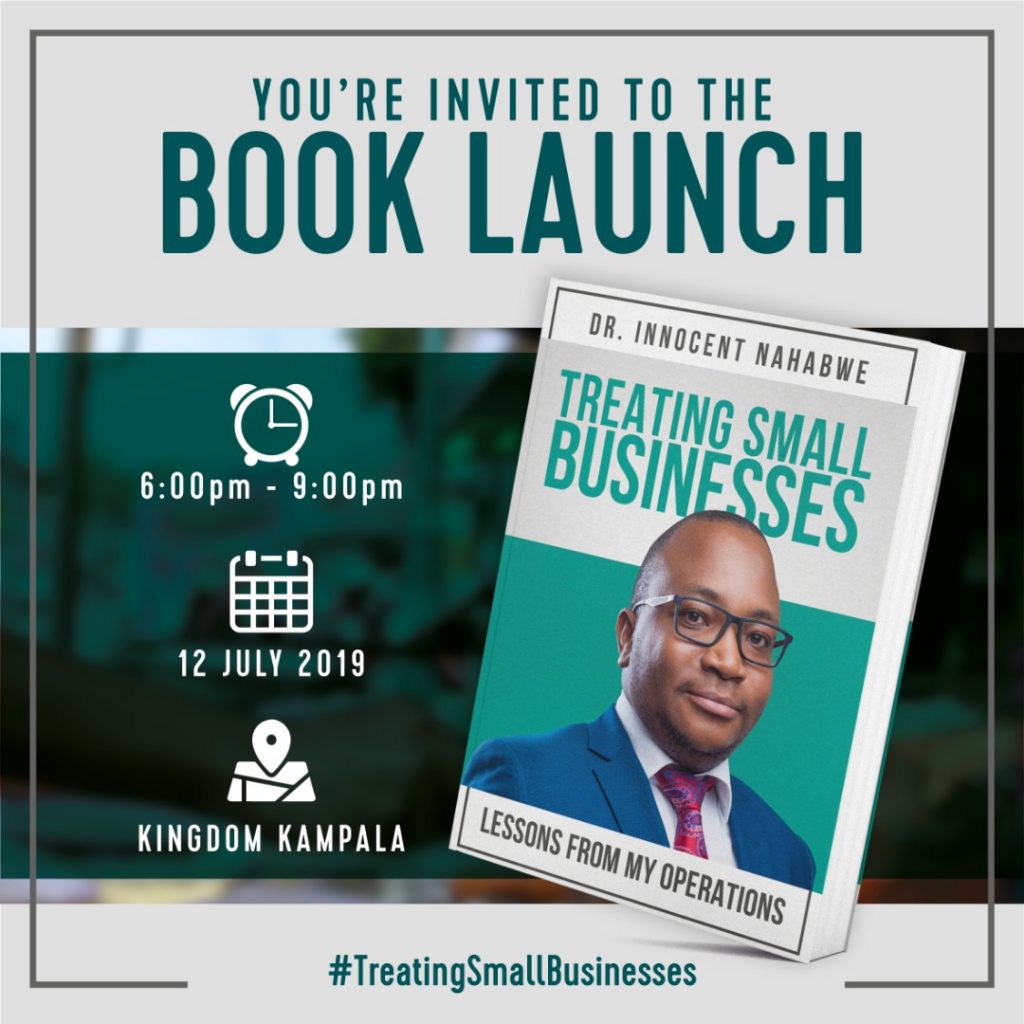 Don't mix family, relatives, friends in the business. Debts must be paid. It must make money. If it fails to work, regardless of how much you love it, let it go. If you get a good offer that makes business sense, sell. Don't be attached.
More, I share in the book.
Given your experience, would you say government has been helpful to small businesses?
I think so.
There are still many challenges but there have been improvements in power, infrastructure, and government systems such as Uganda Revenue Authority (URA). You can now handle your own taxes easily. However, a lot more can be done. We need more skills. We need centralised marketing. I think cooperatives that allow small holder firms to trade together like Coffee Marketing Board , Lint Marketing Board etc. can help farmers manage quality, work on prices, take advantage of economies of scale, bargain for supplies, access extension services and expertise, buy similar equipment for ease of repair, have strategic partnerships which would make it easier.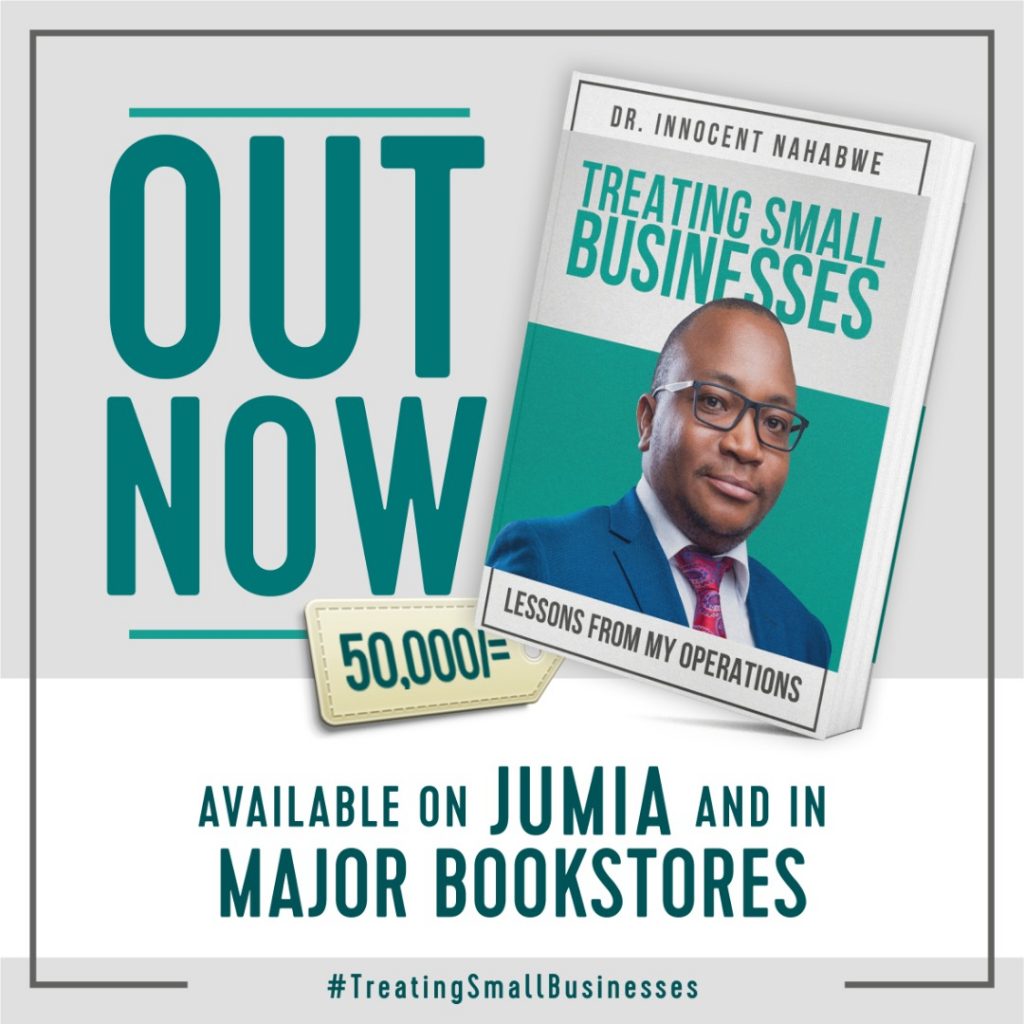 If you were appointed the minister of finance today or if you became president what are some of the things you would do to help small businesses?
I fear politics.
I would probably give one look at providing advisory roles. I would organise all industries into cooperatives. We would zone businesses so that particular areas produce particular products. That helps in corroboration and government support. If Coffee was from Masaka and Mbale, focus would be easier. Then milk from Mbarara, millet from Soroti and may be rice from the Eastern region. This would help support farmers and small industries with market, storage, extension services etc. As of now, everything is everywhere.
Considering that most people are into agriculture, most support would go to value addition and agricultural processing followed by aggressive marketing. We have a competitive advantage as well as comparative advantage here. All year good weather, multiple seasons, fertile soils, central location within the region, a vast hinterland. All these would help make us a food basket mostly for organic food.
What next, after this book? Are we going to see another book soon?
Yes, I am working on another book. We are also going to do a small business clinic, a multimedia platform for helping small businesses. We will have small business master classes and work towards spreading this gospel of growing small business in as many places as possible.
About the Author
Dr. Innocent Nahabwe is a serial entrepreneur and a man of many firsts as well. He is CEO and founder to Kagwirawo, Uganda's first online sports betting company; Bluecube, a leading mobile solutions company before SMS business became commonplace and Howwe.biz, the No.1 music streaming and showbiz platform, as well as Club Amnesia a popular city nightspot.
He is also CEO of 100.2 Galaxy FM – a Pioneer urban Youth Luganda station that he founded in 2013, but had by its 5th anniversary risen to an award winning station and amongst the top 5 radio stations in its category.
He also holds an MBA (Marketing) from Makerere University.