Following the dismissal, by the Commercial Court, of a case in which Bank of Uganda laid claim and sought vacant possession together with released freehold certificates of titles to 48 properties belonging to Ruparelia Group, that the central Bank had illegally sold to dfcu Bank, CEO East Africa understands dfcu Bank is in the process of vacating those properties.
Although the Central Bank has appealed the particular court ruling, this website understands dfcu's move is to mitigate any possible risks and disruptions to business, should BoU lose the appeal and Meera Investments has to swiftly repossess those properties.
A confidential request for proposals document titled: "Consultancy Services for relocation of selected dfcu Bank branches – 2019", issued to selected architectural firms, that CEO East Africa Magazine has seen, reads in part: "Due to current trends in design setup, wear and tear overtime and other unavoidable business conditions, dfcu Bank would like to relocate twenty two (22) business locations across the country to new premises within the same localities."
"To execute this task, architectural and project management services shall be required to setup new premises, relocate the existing premises, decommission the vacated premises and support vacant handover of the vacated premises to the respective property owners," further reads the request for proposals.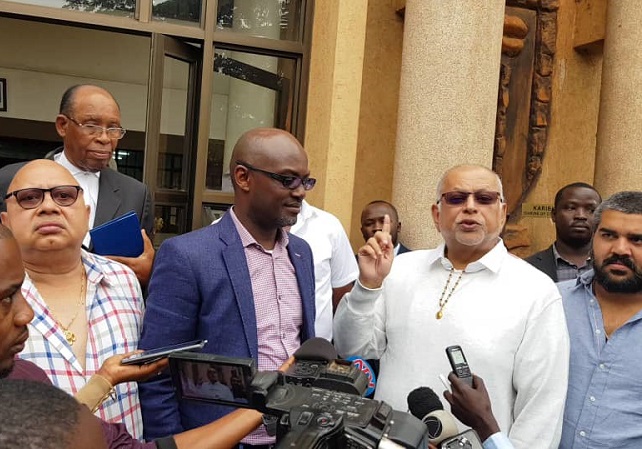 The properties mentioned, include 14 properties across the country belonging to Meera Investments, 5 properties belonging to Crane Management Services (CMS) another Ruparelia Group company and 3 other properties with unnamed owners. But in total, dfcu took over 46 Crane Bank branches.
Except for 5 branches where new premises have been identified, dfcu is yet to locate space for 17 branches.
Dfcu's Jinja town branch, currently located on Plot 55 Main Street, will be relocated to Plot 10 Scindia Road while the Mbarara branch will be moved from Plot 73 High Street to Plot 53 High Street. The dfcu Branch on Plot 155/165 6th Street Industrial Area, will move to Plot 116/118 Sixth Street – Industrial Area and the Luwum Street Branch currently on Plot 35 Luwum Street, Royal Plaza, will be relocated to JBK PLaza, still on Luwum Street.
The dfcu Kikuubo Branch will be moved from Plot 4 Nakivubo Road to PLot 15 Nakivubo Road, Unifam House.
Dfcu Bank's Communications & Events Manager, Rukshana Namuyimba declined to give details and said: "a comment at this moment would be rather premature."
Opening of bids to the request for proposal was to be done this last Friday, 3rd October 2019 at 15:30hrs.
Dfcu's Executive Director, William Sekabembe also decline to divulge any detail.
"No comment," he said, when we reached him on Whatsapp.
Court of August 26th dismissed Civil Suit No. 493 of 2017 in which BoU and Crane Bank (in receivership) had sued Sudhir Ruparelia and Meera Investments seeking to recover up to UGX397 billion and 48 properties.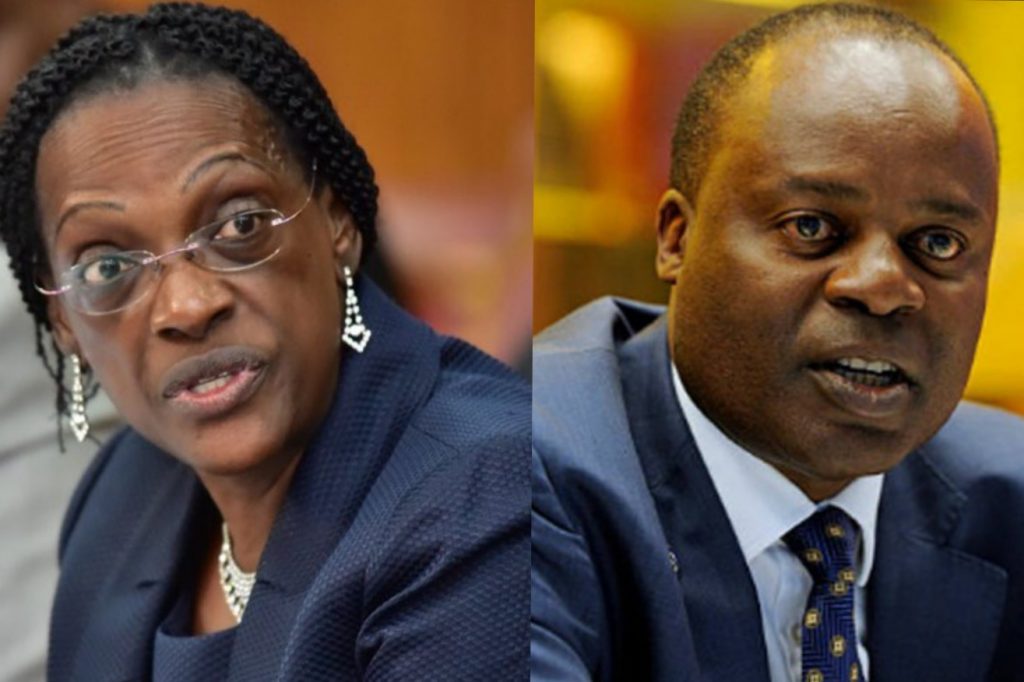 In his ruling, Hon Justice David Wangutusi, said BoU "did not have jurisdiction to file HCCS No. 493 of 2017" and that the orders sought against Meera are "barred in law, rendering" BoU with no "cause of Action" against Meera.
Regarding the 48 properties, Hon Justice David Wangutusi said that "any orders awarding delivery of Freehold title to the Plaintiff/ Respondent (Crane Bank (in receivership)) would be illegal and barred in law," since Crane bank "cannot hold freehold and any pleadings seeking court orders to that effect amount to no cause of action."
De javu; did BoU sell to dfcu hot air?
It shall be recalled that dfcu Bank, initially reluctant to transfer into its name, the 48 properties it acquired in the now-heavily contested and controversial Crane Bank acquisition, fearing that Bank of Uganda and Crane Bank (in receivership) may fail to legally acquire the property from Sudhir Ruparelia and his Meera Investments Ltd, in which case the bank would have to incur huge costs in re-transferring the property back to the businessman.
A leaked memo from city law firm, Sebalu & Lule Advocates to the dfcu Bank's Head, Legal and Company Secretary shows that rather than transfer the titles into its names, the bank had preferred to place caveats on the property till such a time when Bank of Uganda had satisfactorily taken ownership of the said properties from Sudhir and Meera Investments.
However, in the memo, Sebalu & Lule Advocates, who were dfcu' lawyers in the transaction, instead advised the bank to go ahead and transfer the contested properties into the bank's names.
Transfer of property was fraudulent
Following the transfer, Sudhir in High Court Civil Court Suit No. 948 of 2017, in the Land Division (Meera Investments Ltd Vs Dfcu Bank Limited and The Commissioner for Land Registration), challenge the transfer as an "illegality", a "fraud" and tantamount to "trespass" on his property.
Meera, amongst other orders, prayed to court that dfcu be declared a trespasser on the said properties and Meera be granted vacant possession of the said land. Meera also wants dfcu to refund "mesne profits" (profits of an estate received by a tenant in wrongful possession and recoverable by the landlord) with 20% interest, as well as damages and costs for the suit.
However, dfcu in a defense filed on 28th January 2018 by Sebalu & Lule Advocates, Dfcu argues that by virtue of assuming Crane Bank's assets and liabilities as transferred by BoU, pursuant to statutory Authority contained in Section 95(1) (b) and (c) of Financial Institutions Act they therefore assumed the said 42 Leasehold Certificates of title.
dfcu also argued that "ownership of these properties is still subject to a court decision in High Court Civil Suit No. 493 of 2017 and therefore it was premature for Meera to claim them.
With High Court Civil Suit No. 493 of 2017 dismissed by court as lacking a legal basis and the remedies sought by BoU as "barred by law" dfcu's defence is now left in tatters, possibly explaining why they have decided to relocate their branches.
According to the Asset Purchase Agreement between BoU and dfcu, the central bank had 24 months to recover the said properties from Sudhir/Meera but if BoU failed to recover the land within the 24 months, dfcu would have an option to rescind the purchase of the leasehold properties, return to BoU the certificates of title, duly retransferred into the names of CBL and deliver up to BoU vacant possession of the leased properties.
BoU would then refund them a portion of the purchase price equivalent to the value of the properties. It is not clear if this move by dfcu to vacate the properties is the start of the return of the troubled properties back to Bank of Uganda.
Relatedly Sudhir Ruparelia, through his Crane Management Services (CMS) in HCCS No.109 of 2018 is demanding for USD385,728 and UGX2,998,558,624 as rental arrears as well as interest, general damages, interest on general damages and costs of the suit. Also through Meera, he has sued dfcu for breaching a tenancy agreement for Plot 38 Kampala (former Crane Chambers) and Plot 40A Kampala Road and wants a compensation of USD 8, 660,462.34.
Dfcu is being sued on account of being the successor in title to Crane Bank (in receivership) and as such "having by its conduct assumed the rights and obligations under the tenancies in respect of the suit properties."