By Patrick Kagenda 
With agriculture contributing 22% of the country`s Gross Domestic Product (GDP), 48% of the country`s export earnings and employing 77% of the population, which is mainly rural based, the sector is ultimately the mainstay of Uganda's economy.
Although the sector has the capacity to contribute up to 100% of export earnings, lack of funding and leaving the sector in the hands of the private sector has led it to lag behind yet it is the only way that could see Uganda leap to the next level of  transformation from an agrarian economy to a middle income economy.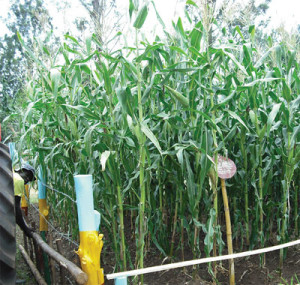 Speaking at the opening of the 21st Source of the Nile Agricultural and Trade show on July 8, 2013, in Jinja, the state minister for agriculture, Professor Zerubabel Mijumbi Nyiira said, the agriculture sector has a huge potential because of the 16.7 million hectares of cultivable land which is 86% of Uganda`s total land area, yet only 5.2 million hectares (31%) is under cultivation.
Mijumbi said, "With 75% of the rural households engaged in agriculture, of which 68% are smallholder farmers practicing subsistence farming, there is need to transform the sector