UN pushes for interoperability of digital financial services to increase access for underserved peoples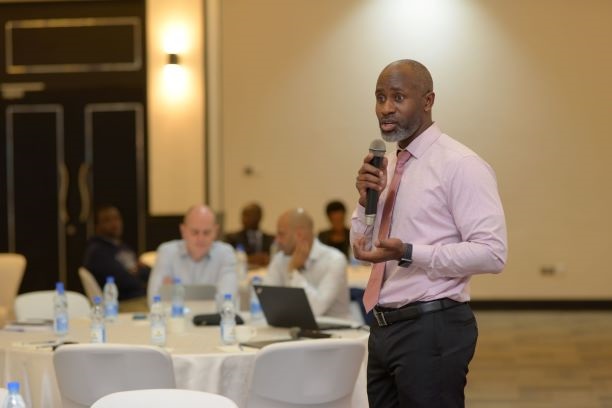 The UN Capital Development Fund (UNCDF) has called upon Digital Financial Services (DFS) stakeholders to open their digital interfaces and data systems to accelerate the growth of the digital economy in Uganda.
Speaking at a workshop on November 28th 2019 – OPEN APIs/ OPEN DATA in the Digital Economy – held at the Mestil Hotel in Kampala, Chris Lukolyo, the Digital Country Lead at UNCDF said that open digital payment ecosystem will allow various stakeholders to easily leverage data and payment functionalities to develop innovative digital service-offerings which will in turn contribute to the achievement of the Sustainable Development Goals (SDGs).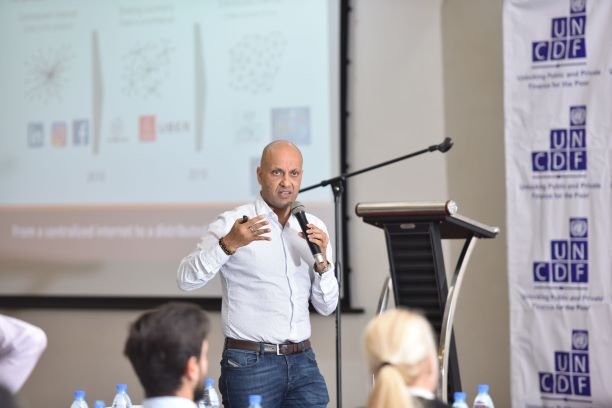 The workshop was facilitated by Aiaze Mitha a renowned international expert in DFS and open payments ecosystems.
"At UNCDF, we believe that this is key in ensuring that the most vulnerable communities are not left out in the digital transformation process," he said.
The workshop brought together DFS providers (banks, Telcos & FinTechs) and policy makers to discuss how opening Application Programming Interfaces (APIs) and data systems will accelerate digital transformation and innovation in Uganda.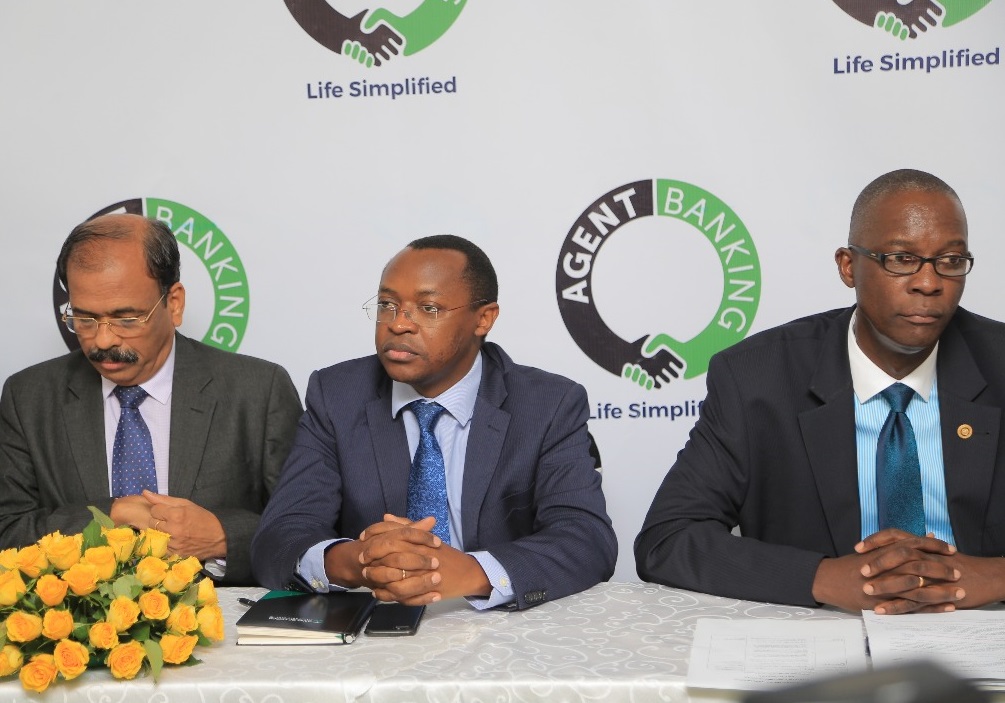 Open digital payments ecosystems are a growing phenomenon and are enabling new business models across emerging economies in the digital space. In Uganda, this remains a novel idea, not fully understood in the industry. Few companies are only beginning to consider opening their digital infrastructure and data systems to third parties. Additionally, many innovators remain unaware of how best to get value out of such open systems and infrastructure.
The Open APIs/Open Data workshop addressed a range of topics, including the DFS landscape, the rise of FinTech and super-platforms, "what" an open payment's ecosystem looks like and "why" it is important for the Ugandan in the context of the digital economy; and practical pathways for DFS providers and innovators towards the transformation to an open payments ecosystem.
The workshop attendees also heard from some of the industry leaders in the latest developments in the open API economy and from innovators that have leveraged open APIs and Data in their business models.
"UNCDF will continue to work with the government and the private sector to promote an inclusive digital economy and fast-track universal access to life transforming digital services," Lukolyo added.
TIMELINE: Raxio Data Centre's 17 months' journey to date in pictures
On July 20th 2018 Raxio Data Centre Ltd ("Raxio"), a subsidiary of First Brick Holdings Inc. (FBH), itself a subsidiary of Roha Incorporated- announced they were setting up East Africa's first tier III, truly carrier-neutral and enterprise grade co-location data centre. Seventeen (17) months later, all the relevant regulatory approvals including an Environment Impact Asset (EIA) certificate have been secured and construction is in full gear. To date 80% of all civil works and up to 60% of mechanical and electrical (M&E) works are done. The centre is expected to go live in Q1 2020.
Today, we recap the 17 months journey and where the project has reached thus far.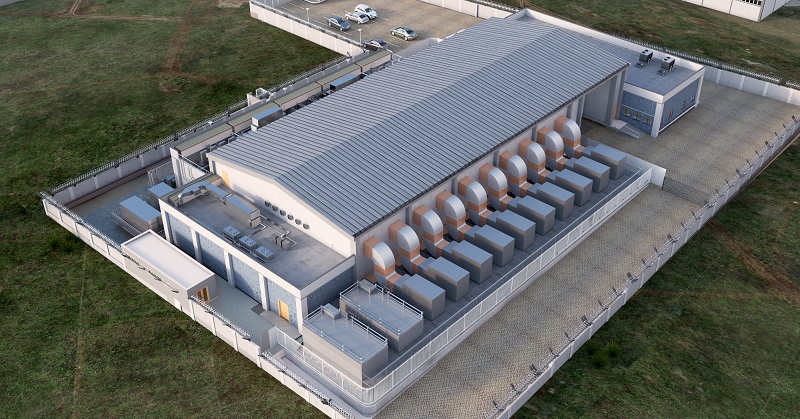 ---
04th October 2018: Raxio Data Centre's Corporate Launch
---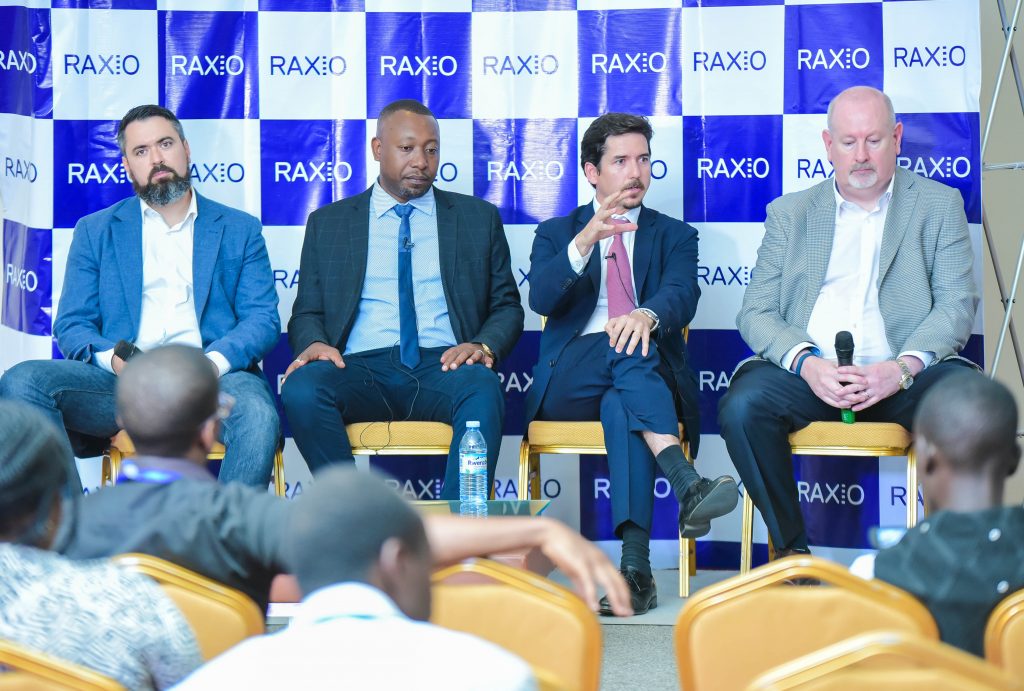 In the photo above, (L-R) Mr James Wilman – Data Centre Consultant at Future-tech (Designer of Raxio Data Centre), James Byaruhanga, Raxio General Manager, Robert Mullins, Raxio Director and Bernard Geoghegan – of KPL Consult, the (International Consultant for Raxio) address a press conference at Raxio Data Centre's launch on 4th October 2018 at Kampala Serena Hotel.

Speaking on the sidelines of the launch, James Saaka, the Executive Director of National Information and Technology Authority (NITA-U), hails the planned Raxio Data Centre, to be built at Namanve Industrial Park as a "brilliant opportunity" for especially Uganda's Small Medium Enterprises (SMEs) and innovators to "lower their cost of IT investments", allowing them to be competitive in the market.
NITA-U is an autonomous statutory body established under the NITA-U Act 2009, to coordinate and regulate Information Technology services in Uganda.
The data centre was designed by Future-tech, a UK-based specialized data centre design company, and Symbion Uganda, part of Symbion Group, a leading-multinational architectural firm with over 35 years of heritage in East and Southern Africa.
---
07th February 2019 : Raxio Signs Hamilton Cloud Services as First Customer
---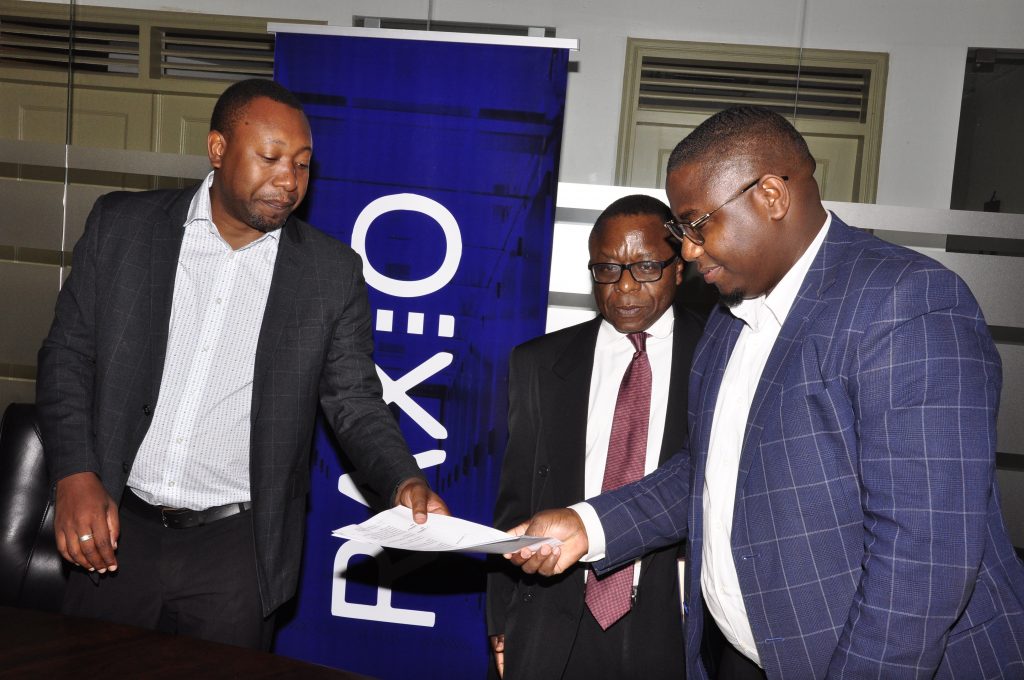 Hamilton Cloud Services (HCS), Uganda's first local cloud service provider and a subsidiary of Hamilton Telecom, finalised an agreement to colocate their servers in Raxio Data Centre's state-of-the-art, always-on data centre at the Kampala Industrial and Business Park, Namanve.
Raxio's General Manager James Byaruhanga (left) and Paul Nalikka, Director, Hamilton Telecom (centre), flanked by Ahura Vianne Allan (right) the CFO, signed for their respective organisations.
HCS became Raxio Data Centre's first officially signed customer.
Commenting about the deal, Derrick Sebbaale, Chief Operating Officer, Hamilton Cloud Services, said the deal will make HCS, "pioneers in providing the biggest local cloud service in a tier 3 data centre environment in Uganda."
"By hosting our equipment in Raxio's data centre, we will be able to quickly scale up our services, without the high capex costs on infrastructure; which savings will be passed on to our customers," he said.
He added the agreement with Raxio will not only reduce on the high costs as well as risks of hosting and storing data overseas but, it will also provide a 24/7 secure, accessible and dedicated platform to HCS clients.
---
7th February 2019: National Environment Management Authority (NEMA) grants Raxio a Certificate of Approval of Environment Impact Assessment (EIA)
---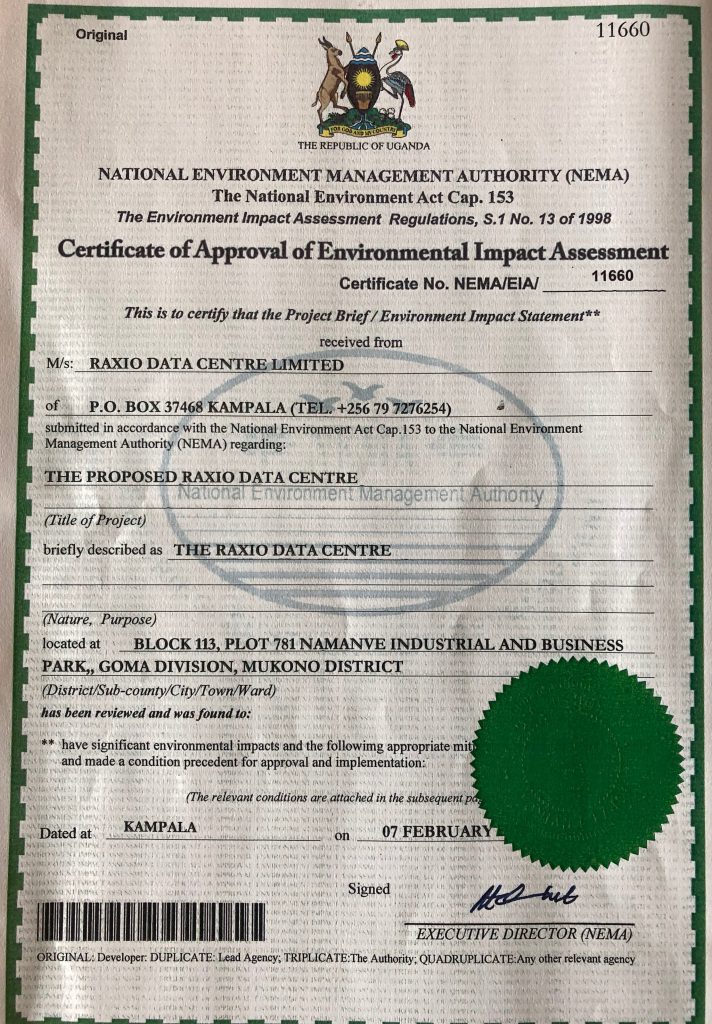 The National Environment Management Authority (NEMA) grants Raxio a Certificate of Approval of Environment Impact Assessment (EIA) for the data centre project. Raxio is a green company that cares about people, the planet and the communities and therefore the award of the EIA certificate is a huge sustainability milestone. The project also received construction permits from Mukono Municipality.
---
6th March 2019: Raxio Data Centre and Oracle Cloud Services Host Bank CIO/CTOs
---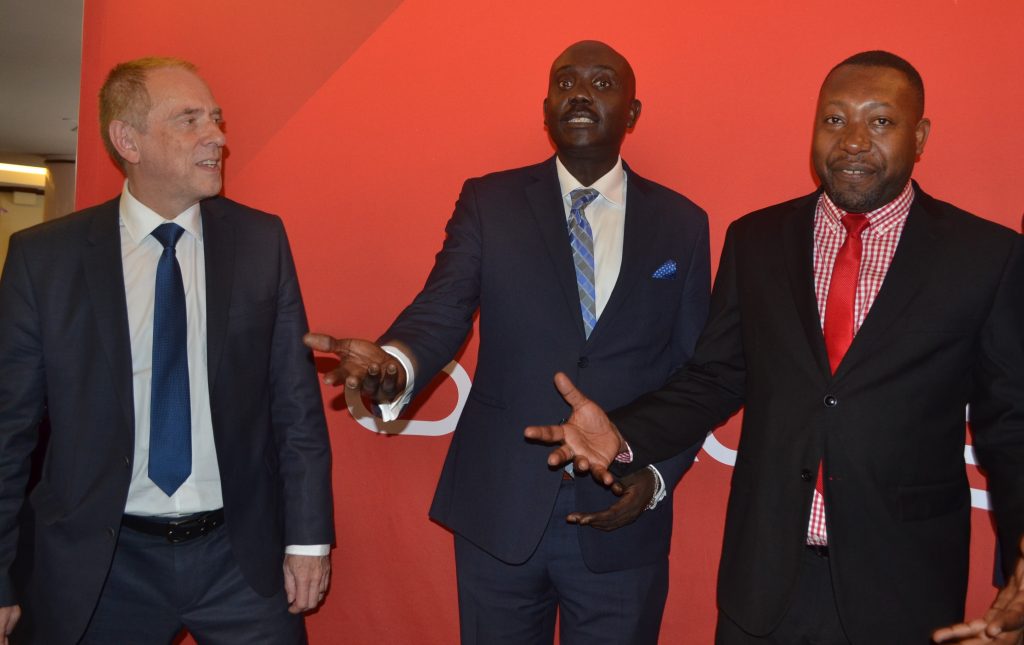 Oracle Cloud Platform Sales Director; Joachim Steuerwald (left), Bank of Uganda's Executive Director, Bank Supervision; Dr Twinemanzi Tumubweine centre) and Raxio Data Centre General Manager; James Byaruhanga at a business breakfast hosted for business and ICT leaders from the banking industry at Serena, Kampala Hotel on March 6th 2019: Twinemanzi challenged banks to consider outsourcing certain IT functions as a way of bringing down costs and subsequently reducing cost of lending. "Commercial banks and for that matter financial institutions are not the best at running networks or managing data. Let us leave that to the experts; let's go back to the economics of division of labour," said Twinemanzi.
Steuerwald hailed Raxio for the investment in a state of the art data centre saying: "Before Raxio decided to enter the market, we did not have any single Tier III data centre in the region and that has been a significant constraint to achieve the kind of uptimes that a digital economy demands and that is why we're interested in a partnership with Raxio."
---
14th March 2019: Raxio Data Centre Awards Multi-billion Construction Contract to Roko Construction
---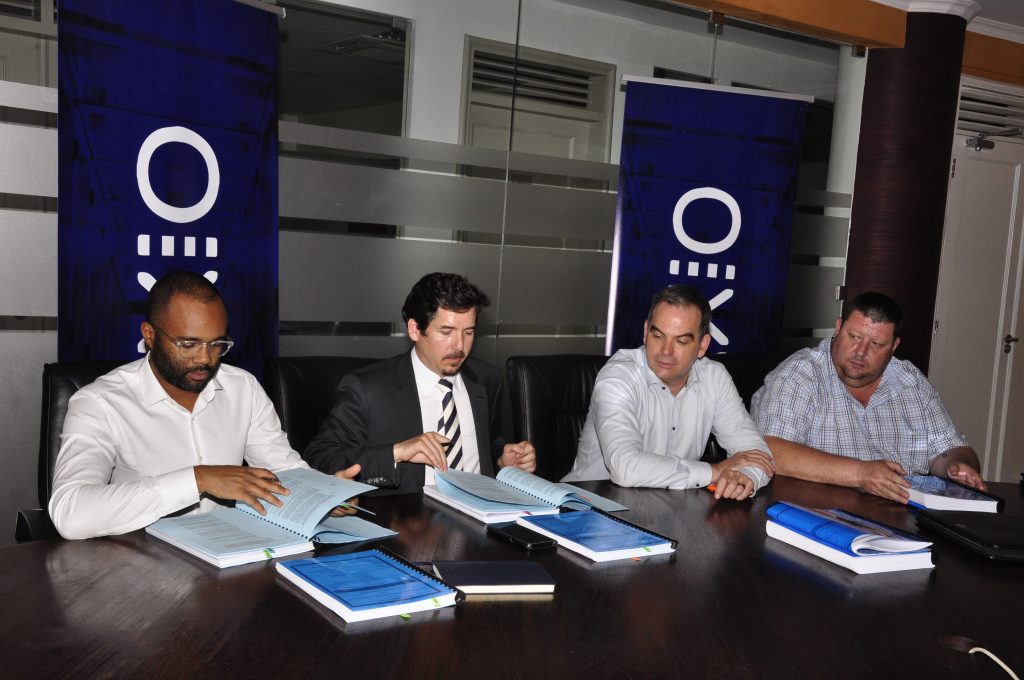 Raxio Data Centre Ltd, Uganda's first Tier III, carrier neutral data centre company, on March 14th 2019, selected Roko Construction Limited to undertake the civil works of Raxio's multibillion data centre at Kampala Industry Park, Namanve. Roko emerged winner from a total of 6 companies that were invited to bid for the civil works in a competitive process that started late last year.
In the photo above, (Left-Right)- Raxio Directors, Brooks Washington and Robert Mullins as well as Mark Koehler and Willie Swanepoel the Roko Managing Director and Director respectively, at the signing of the contract at Raxio's offices at Rwenzori Towers.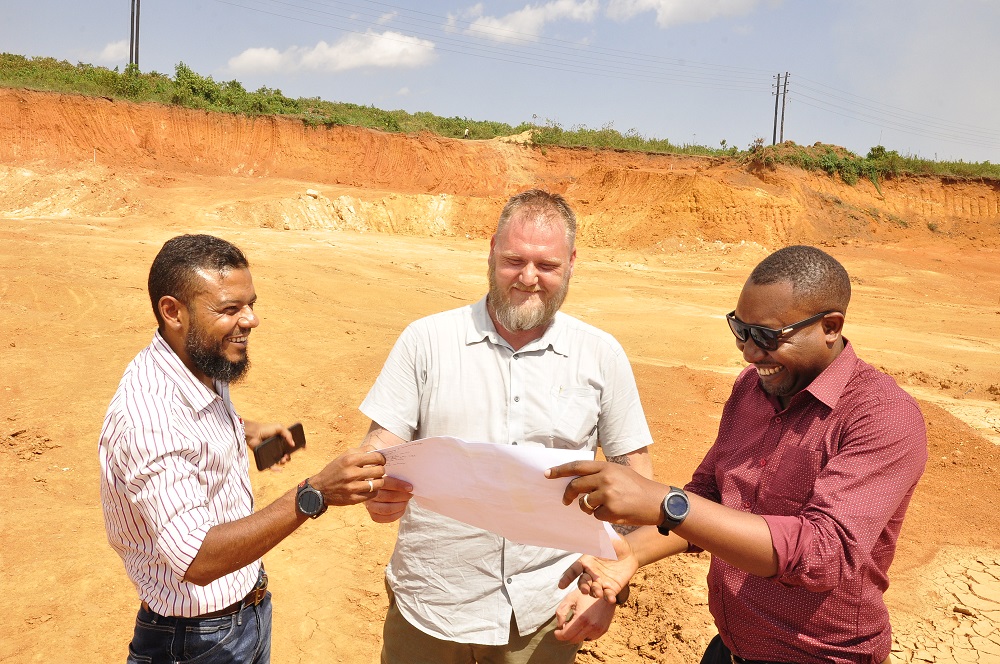 Raxio, handed over the construction site to Roko engineers on Tuesday, March 19th 2019. In this photo, Abdul-Rahman Baguma Ahmed the Raxio Vice President- Technology and Operations (left) and James Byaruhanga, the Raxio General Manager (right) hand over the site plan to Roko Construction's Project Manager, Jaco Mare (middle).
---
3rd May 2019 : Raxio hosts Internet Service Providers Association of Uganda (ISPAU)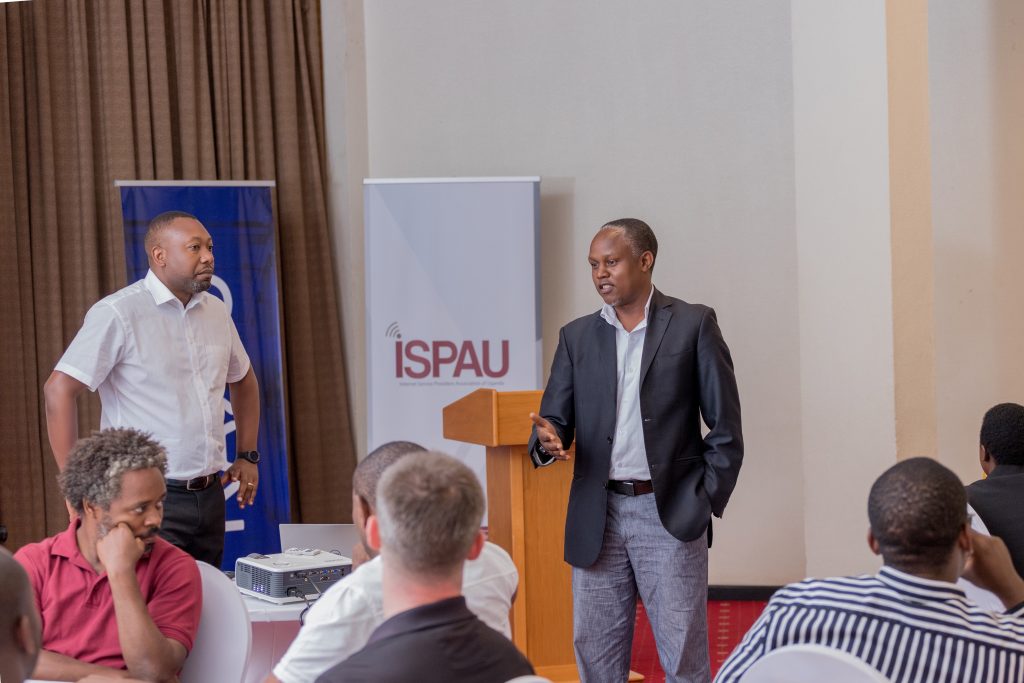 Raxio Data Centre hosted the Internet Service Providers Association of Uganda (ISPAU) to introduce Raxio's data centre facility to industry players. The breakfast was held on Friday 3rd May 2019. In the photo above, ISPAU's Godfrey Sserwamukoko (standing right), flanked by James Byaruhanga, the Raxio General Manager addresses ISPAU members on the need for synergies between Carrier Neutral Data Centres and ISPs/Telco's. He said Raxio's entry into the market was a stitch in time adding that many of ISPs would find relief from the high costs of upfront ICT capex, thus free up capital to provide better services to their clients.
---
11th – 12th September 2019: Raxio Data Centre showcases at the Capacity Africa Conference, Kigali, Rwanda
---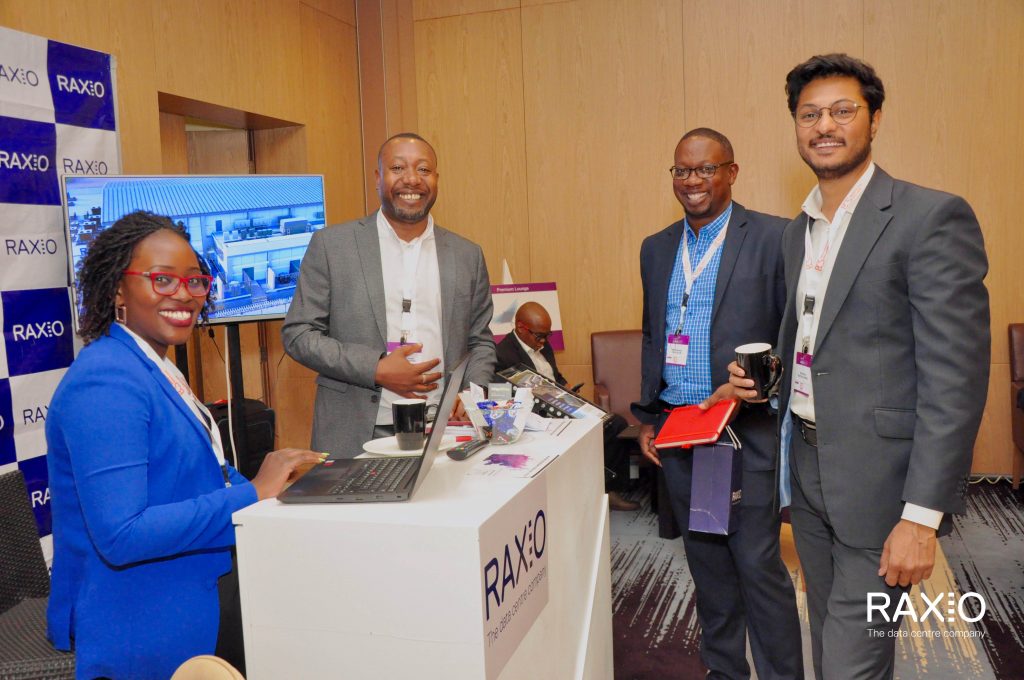 (L-R) Allen Christine Najjuuko ; Raxio Sales Manager, James Byaruhanga; Raxio General Manager, Michael Mukasa, Roke Telekom Chief Operating Officer and Bhavik Pattni; Investment Analyst/Project Manager at Roha Inc (right) and a delegate at the Capacity Africa Conference, Kigali, Rwanda.
Roha, through First Brick Holdings, is planning to invest a total of $50 million into a minimum of 5 tier III data centres in the East African region by 2022.
---
26th September 2019: Raxio exhibits at the Datacloud Africa Leadership Summit 2019, Accra, Ghana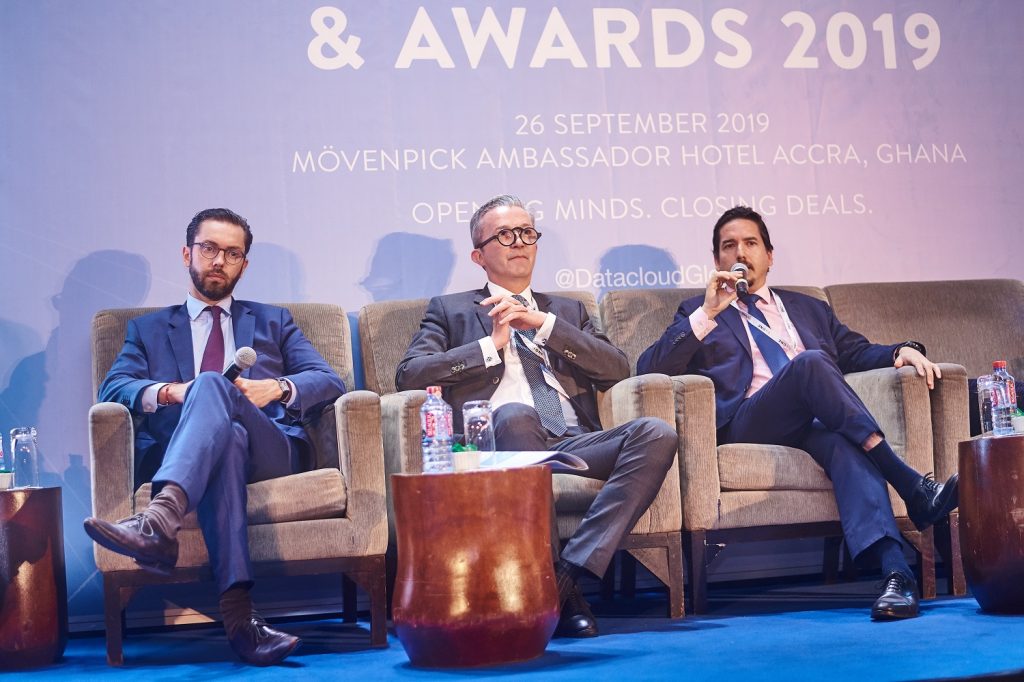 Raxio Director, Robert Mullins (left) participates as a panelist at the 26th September Datacloud Africa Leadership Summit 2019, held at the Movenpick Ambassador Hotel, Accra Ghana. Datacloud Africa will focus on
The summit brings together ICT business leaders from all over the world to discuss investing, powering, connecting, and deploying data centres across the continent and discuss the challenges for Africa's digital economy and growth. The event is a forum for networking and business deal making for data centre and cloud players, their customers, investors and suppliers.
---
26th September 2019: Raxio Executives Named by Data Economy Magazine amongst Top 50 Data Centre and Cloud Business Leaders in Africa
---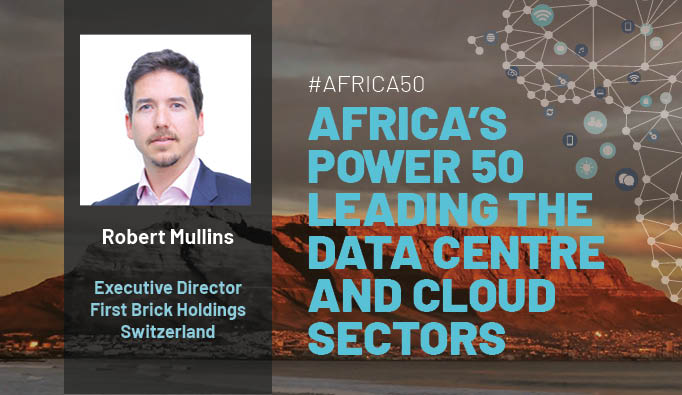 Raxio Director, Robert Mullins and General Manager, James Byaruhanga were named amongst the the Africa 50- a list of the continent's most influential leaders in data centres and cloud. Published by the Data Economy Magazine, the list also showcases the 50 personalities who are leading data centres, cloud, edge computing and data through charting new innovations or technological breakthroughs, sheer investment or business acumen, or exceptional entrepreneurial skillsets.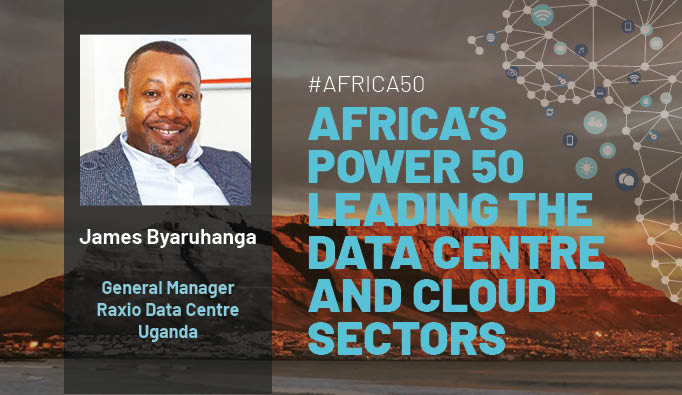 ---
12th – 14th November 2019: Raxio at AfricaCom Conference in Cape Town, South Africa
---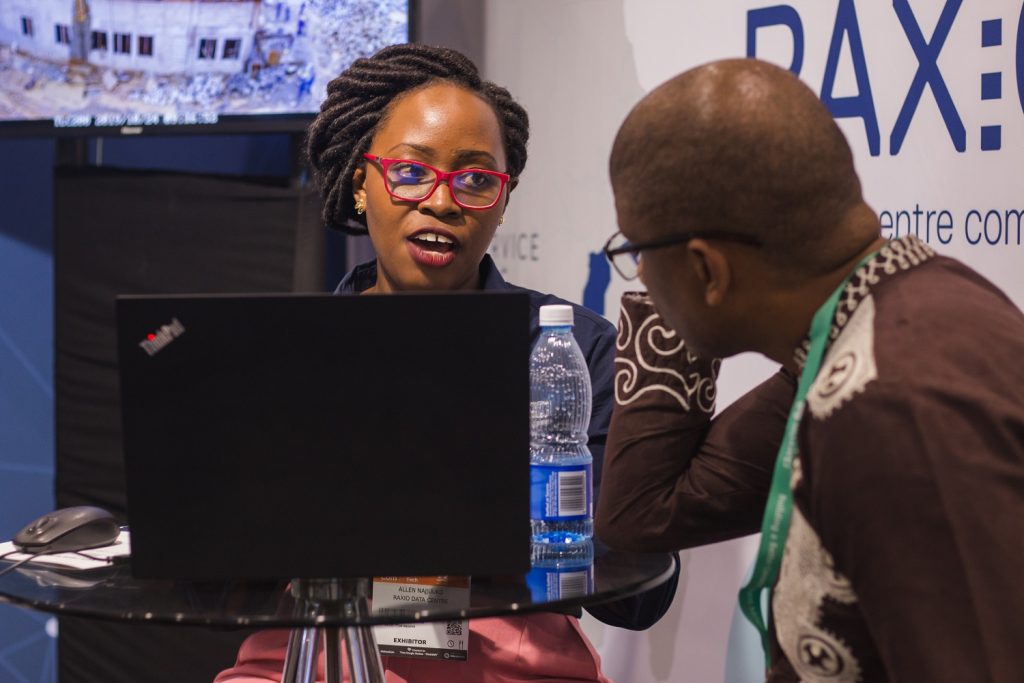 Raxio Sales Manager, Allen Christine Najjuuko taking guests through Raxio's work plan at the AfricaCom Conference in Cape Town, South Africa. AfricaCom is the largest telecom gathering in Africa; the place to meet everybody who's anybody in African telecoms and technology. The conference brought together 15,000 attendees, 450 speakers and 500 exhibitors.
---
November 2019: 80% of civil works and up to 60% of mechanical and electrical (M&E) works complete; data centre to go live Q1 2020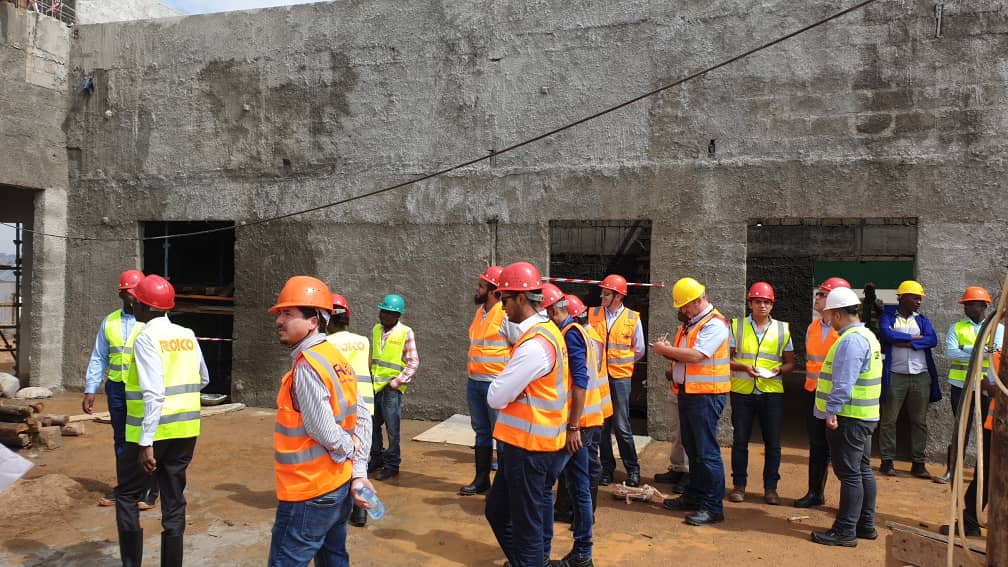 In the picture; Raxio Executives taking a tour of the facility progress along with the main Contractor (Roko), MEP contractor (Giza systems), all consultants including Future Tech (the main consultant) and architect Symbion. Construction is currently under progress at Namanve Industrial Park.
The Raxio Data Centre facility, set to be the first private tier 3 data centre in Uganda will be launching in January 2020.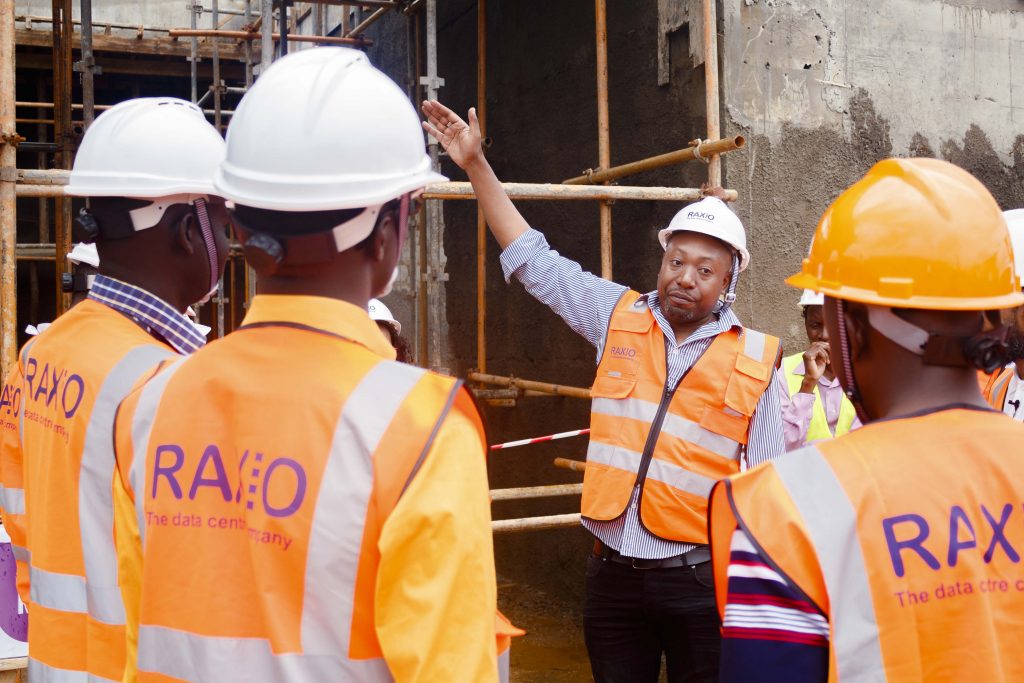 ---
---
Raxio Data Centre, Uganda's first privately owned tier III data centre nears completion; to go live in Q1 2020
Raxio Data Centre is leading digital transformation in Uganda, by providing a world-class IT infrastructure environment that enables organisations to grow, compete and achieve their full potential.
James Byaruhanga, the company's General Manager, in an interview with CEO East Africa Magazine, says that their tier III data centre is being built to the highest standards, ensuring that their customers can run their operations, ensure business continuity and disaster recovery in a safe and reliable environment.
He says that by eliminating the high cost of building and maintaining ready-to-use state-of-the-art technology infrastructure, Raxio Data Centre's facility will facilitate new ways for organisations, both big and small, to build and drive new efficiencies, enrich customer experiences, enhance productivity and profitability. This will open up new opportunities for growth, stability and achieving of their full potential.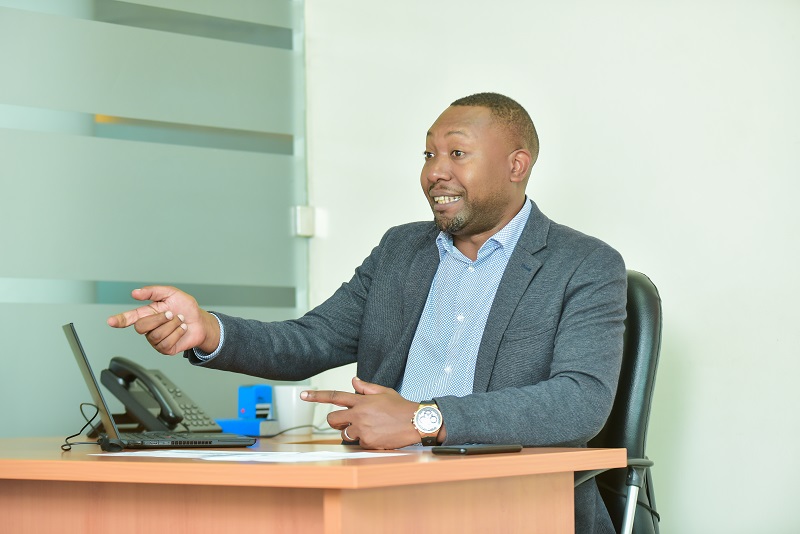 Raxio Data Centre Ltd is building Uganda's first privately owned datacentre that is going to be Tier 3 certified. Why would anyone out there who runs a business or government or non-government organisation be excited about this development? What does such a data centre mean for them and their businesses?
I guess it comes down to the principles of doing business; if you are a business owner what do you want for your business?
First and foremost, you want a profitable business. Over and above it being profitable, you want your business to grow. The moment you have a profitable growing business, you then want it to move to the third stage – which is transcending generations; sustainability. The process of transcending generations is all about creating stability – there should be at no point where your business is disrupted or at least you want to minimize any disruptions.
What Raxio is building, our Raxio Data Centre is an enabler for businesses to be more stable.
Uganda is moving fast and embracing the digital revolution – at private sector, non-profit and government levels. But to get the most value out of ICT investments, your infrastructure needs to be stable and reliable all the time. But if your system is not setup in a way that allows it to be stable, then you cannot expect stability.
The Raxio Data Centre we are building is a colocation facility- where we give you a very stable environment for your computer systems that in turn gives you stable functionality of your systems and that translates into business stability – or what we call business continuity; at no point should your business go down.
We also use another term – disaster recovery; first of all we want to avoid any outages with business continuity, but in the event that there is an outage, there should be a fall-back position.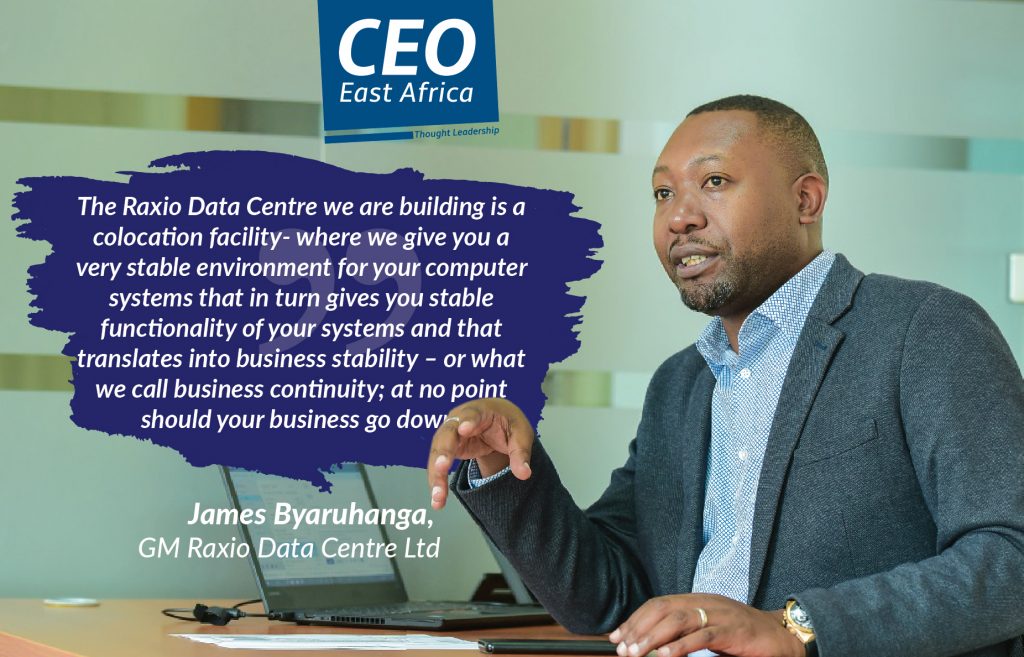 So those are the two ways that Raxio Data Centre will help businesses and organisations – by providing an environment that affordably enables business continuity and disaster recovery possible.
Going back to the basics, what are the key specs for the data centre you are putting up? How are each of these specs key to the stability and reliability you just mentioned?
The ideal environment for any computer systems revolves around a couple of issues. First of all, computer systems depend on power, they must be powered up. But reliable power is even more important; but even then, your stable power sources must be backed up to increase reliability.
So, yes, we have the main power system from the utility company, we then have a backup generator, but in between the backup generator and the mains in case of an outage there is an intermediary solution which is the UPS system (Uninterrupted Power Supply system).
But the kind of Tier 3 environment we are creating, does not stop at that; it is fully redundant meaning that each of these 3 power sources is duplicated; we have a second mains source, a second UPS system and a second generator system – just in case of anything.
Secondly, for your computer systems and servers to deliver value, you have to think about the operating temperatures; hard disks are always running, so they generate heat, the motherboards also generate heat. The computer fans are not strong enough to cool down these systems especially when the computers become many.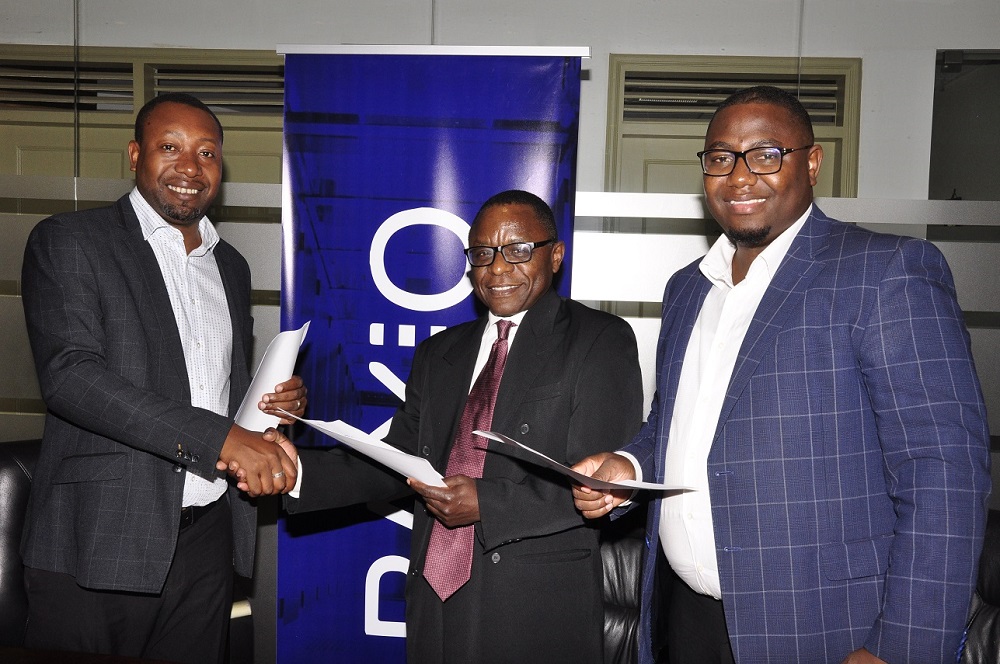 This is why it is important to cool down the environment so that the computers are able to work optimally. This is why the air conditioning becomes an important thing but at the same time it is not just any air conditioning that we are talking about but air conditioning that is green. We are developing a state-of-the art air conditioning system that is green – and even that too is fully redundant.
When you have such an environment that has so many electronic systems, fire is a possible risk, so we are adding to the centre an intelligent fire control system that is able to detect the possible causes of a fire before it breaks out and or be able to suppress it, in case it breaks out without spoiling the equipment of the customer.
The kind of system we are deploying will use an intelligent gas system; in case of a fire, the intelligent gas system will quickly suck out the oxygen from the room, to levels that can suppress the fire but at the same time not affect the people who might be in the room. This is over and above using things like fireproof doors, tiles and paints.
Another vital area we are looking at is security – both physical security and logical security. Organisations are going to be trusting us with their servers that are holding their data so the kind of security we provide must match that kind of trust.
So our multilevel security system has a combination of perimeter walls with gates that are manned 24/7 and once you are into the fence, we have biometric systems that help us identify who you are and what access levels you have so as to make sure that we have the right people in the right environment. We will also monitor the whole facility via a live CCTV system.
And of course, a datacentre by its very nature has to have connectivity. For business continuity and to have access to their servers 24/7 and as well as disaster recovery to make sense we must have high-speed always-on internet connectivity; which is why we have provided for up to eleven fibre carriers so that in case of an outage, there is seamless connection to another.
Those are the 5 major pillars, I would say.
I understand that construction of the data centre is in earnest. How far have you gone and when do you plan to go live?
We estimate that we have about 80% progress on the civil works and about 60% on the mechanical and electrical (M&E) works. For M&E we are in the ordering phase of equipment and when it arrives in the country, it will just be fitting and testing – but this is dependent on the civil works being complete.
We are slightly late, because we should have gone live by the end of 2019, but now our target is to go live by the end of Q1, 2o2o.
You have been running early bird offers with special benefits for those that sign up early. What are the key benefits for early birders?
Well, first and foremost, the early bird offer is over; it is now normal service. During the early bird offer, we were giving a 15% discount on early bookings, but we have closed that off now and are now back to the normal price.
However, that too, has incentives – for example if someone buys two racks or more, we give them a 5% discount. If they get more than 6 racks, they get an 8% discount and more than 11 racks they get a 10% discount. If they get more than 21 racks, we give them 15%.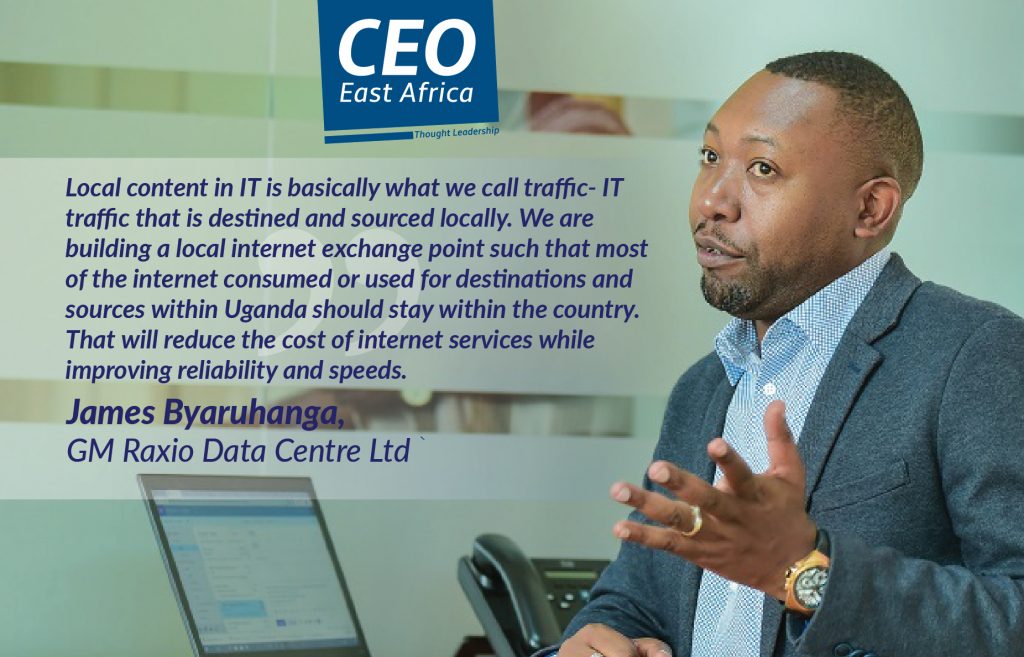 We also have incentives around early payments – for those customers, we extend discounts based on how long they want to prepay.
Those are some of the incentives and either way, there is still a very good reason to pre-book and prepay.
I understand there is a significant investment being put into the project – up to $15 million over its life-cycle. How much of this going into local content? How much impact are you having on the economy locally?
Interestingly the definition of local content in economics and in IT are 2 different things.
Local content in IT is basically what we call traffic- IT traffic that is destined and sourced locally; say if I send you an email for example from MTN to Airtel that's local content in IT terms.
So, if we're talking about the IT side of things we're building a local internet exchange point such that most of the internet consumed or used for destinations and sources within Uganda should stay within the country. That will reduce the cost of internet services while improving reliability and speeds.
From the economics side, local content basically means sourcing materials locally and the opportunities created within the local economy and communities.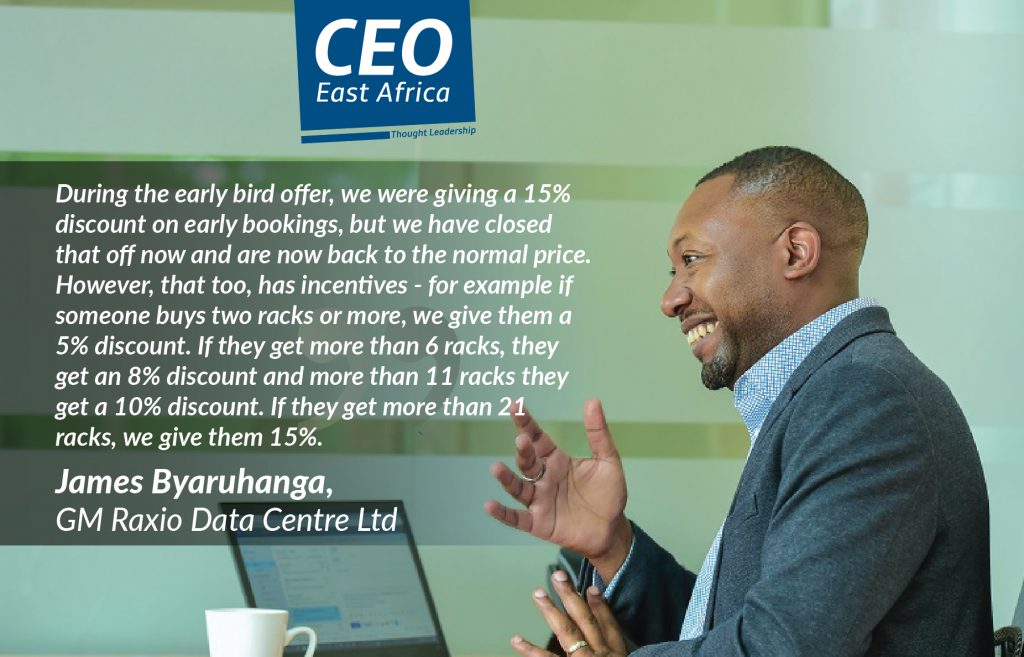 In that sense, our main contractor; Roko has had averagely 300 people on site daily from March 2019 and it is going to be a whole year's construction. Our Mechanical and Electrical contractor, is going to have about 50 people working on the site for a period of about a year. The entire management team of Raxio Data Centre is also local. That is almost 400 jobs created directly.
In terms of materials, all construction materials from the civil works have been bought here including steel and cement. Of course, there are some items that are not available locally like fireproof tiles or fireproof doors – there is no one who is manufacturing them locally and that is why we have to import them.
Who is Raxio Datacentre? Who is behind the business and do you have any other similar interests in the region?
The investment firm that's behind Raxio Data Centre is called Roha Incorporated. It is an American firm which in turn has got a special purpose vehicle called First Brick Holdings (FBH) that is investing specifically in data centres – but Roha invests in multiple businesses; mostly green fields investments.
The Kampala datacentre is FBH's first one and there will be Kampala 2 in the near future. But before Kampala 2, there should be a data centre in Dar-es-salaam and Kigali. The idea is to have two have regional data centres and at least 2 in each country.
DOING BUSINESS WITH EUROPEAN I.T -COMPANIES- What are they looking for?
HiveColab, an innovation hub and startup incubator in Kampala, partnered with ICT Association of Uganda (ICTAU) to host the Swarm summit and Tech Expo 2019.
Among the major items on the key areas explored by the summit included how to set up an export strategy that works. Two local SMEs, that are part of the NTF IV export development programme namely; 3D Services Ltd and Clinic Master International Limited shared best practices how they were able to do it.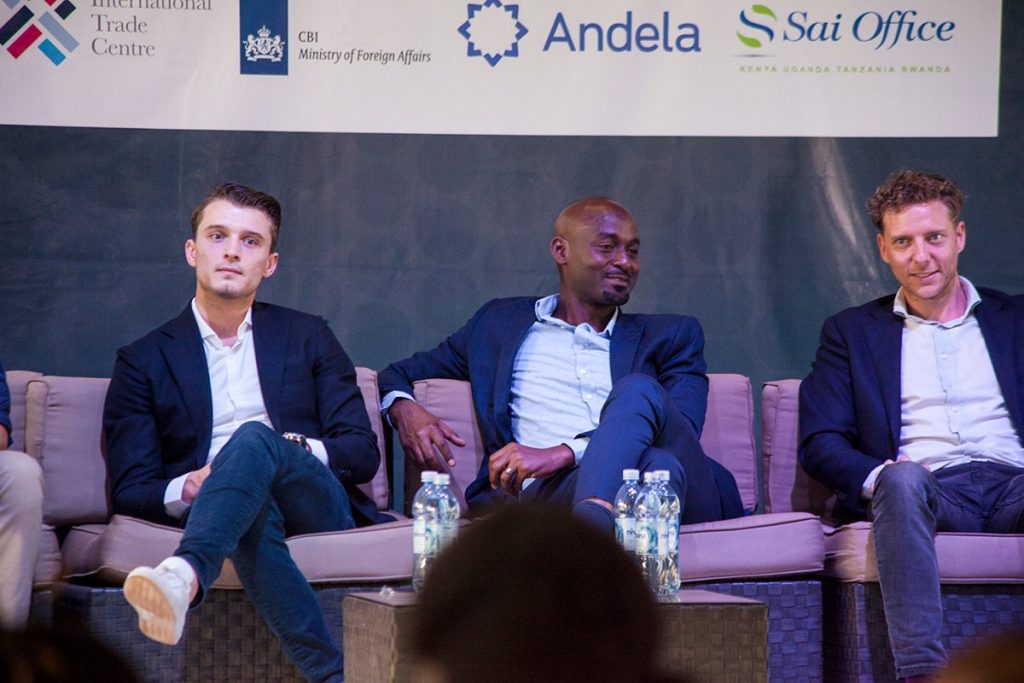 This year's exhibition was held at Uganda Manufacturers' association (UMA) show Lugogo ground, the recently concluded 2-day expo ran from 22nd to 23rd November 2019.
The Swarm'19 Summit and Tech Expo ran under the theme "Celebrating Uganda's Digital Transformation".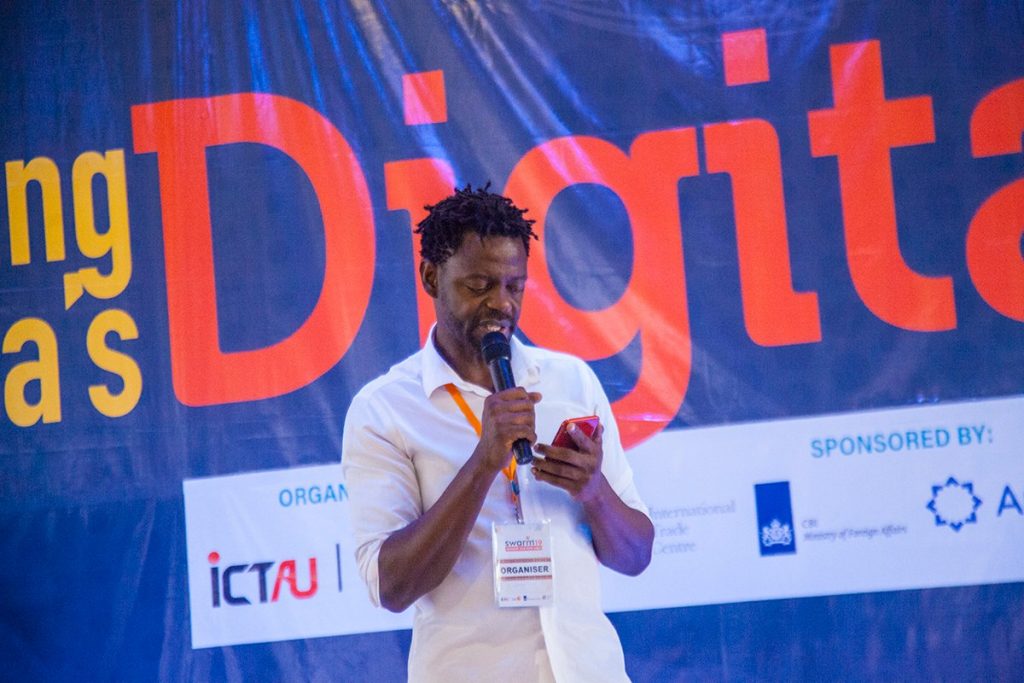 Among the panel discussion was Hugo Hemmen, CEO Gapstar (Dutch company looking for possible co-operation) other speakers included; Bram Van den Bosch who is the Managing Director, Laboremus who was also seeking strategic partnership.
Others seeking strategic partnership were Reinier Van Scherpenzeel, who is the CEO Tunga, another speaker on the panel was Joseph Walusimbi, who is the National Consultant for NTF IV-and a trainer as well as Simon Lwanjo who is the CEO, Preg Tech Communications that is an export driven company.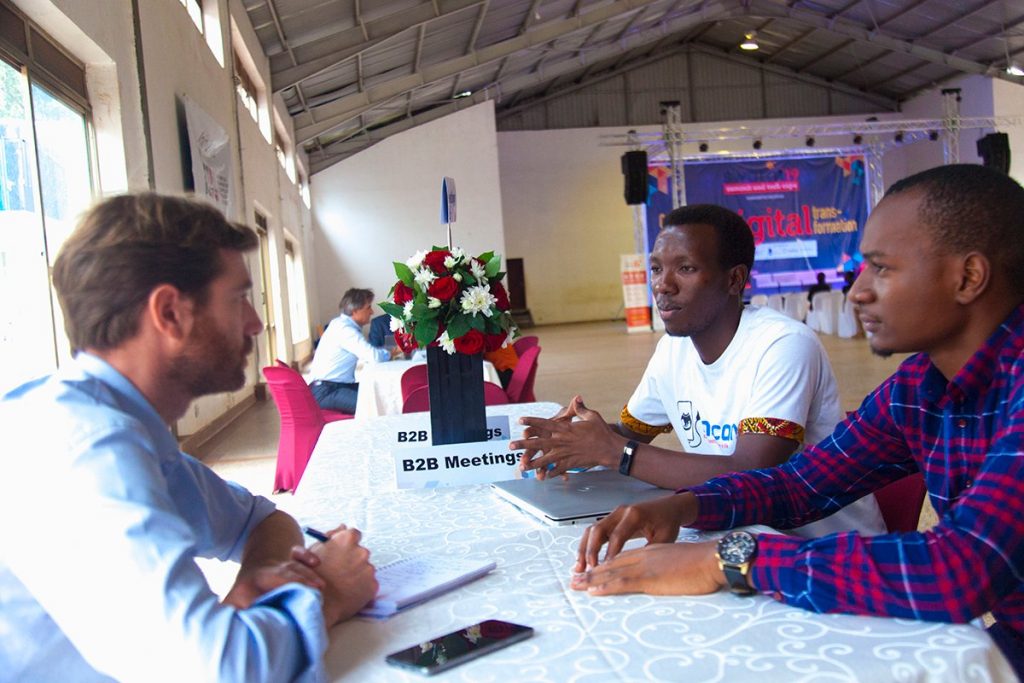 The Swarm summit is an annual event aimed at recognizing the different levels of development of Uganda's digital landscape, showcasing the different entities that work to create a harmonious tech eco-system.
The ICT Association of UG. (ICTAU) is an umbrella Association of private sector ICT companies and IT professionals, working to promote ICT in Uganda was one of the organisers of this annual expo.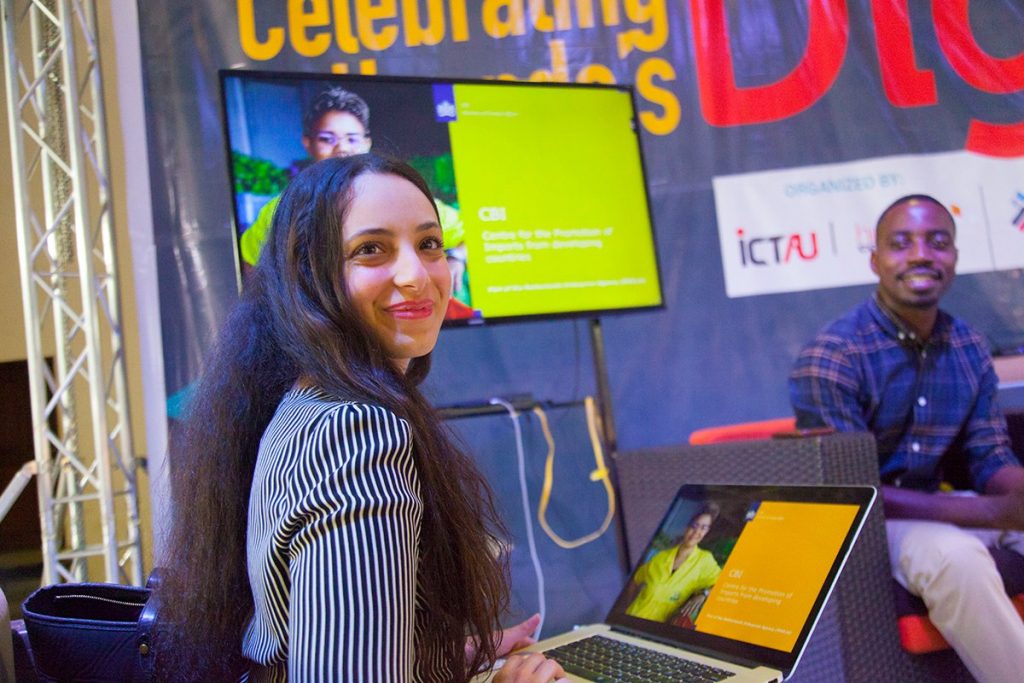 The Expo is an excellent marketplace integrating a broad array of local and international service providers, suppliers, manufacturers among others.
"The Swarm Summit and Expo 2019 shall bring together and celebrate Uganda's top business and technology minds building enterprises powering Uganda's emerging digital economy. We're thrilled to provide a larger stage to showcase the technological innovations shaping Uganda's digital economy," said TMS Ruge; Co-founder and Director, Hive Colab.
The Tech Expo, enables exhibitors to engage more with buyers head-on making it well-positioned to promote different products & services.
The Expo was open to the general public to attend and exhibitors registered at www.swarm.ug to participate.
"The two-day event is a celebration of Uganda's digital journey and is an avenue to discuss solutions to the on-going setbacks in a bid to build better digital spaces and transform Uganda's tech ecosystem," said Albert Mucunguzi, Chairman, ICT Association of Uganda.
Swarm Summit continues to be Uganda's premier annual stage that fast-growing companies can target as a launchpad for new innovations, introduce emerging technology breakthroughs and gain exposure.