Uganda's export earnings, reach all-time high, despite Rwanda conflict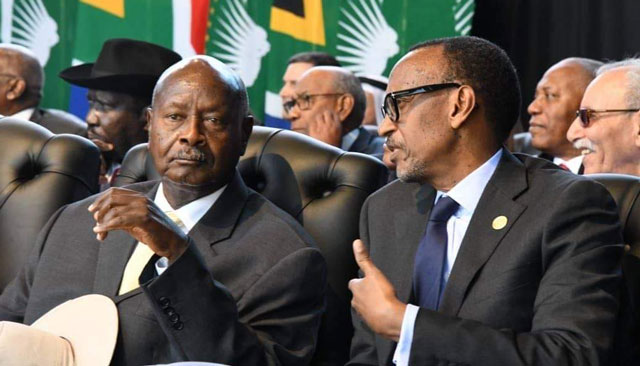 Uganda's export earnings grew by 35% reaching USD1,079.87 million in Q1, 2019, up from USD799.77 million in Q4, 2018.
This is the highest ever, quarterly earnings- as per Bank of Uganda and Uganda Bureau of Statistics records, dating to 1997.
The record-earnings were boosted by significant growth in earnings from the Middle East that grew by 82.54%, from USD223.72 million to USD408.4 million and a 1428.6% growth in exports earnings from Turkey- USD114.14 million, up from USD7.47 million.
Uganda's exports earnings from the Middle East were singularly boosted by exports to the United Arab Emirates that grew from USD96.56 million in Q1, 2018, reaching USD212.73 million in Q4, 2018. In Q1, 2019 this further jumped by a whole 86.85% to USd397.48 million.
As of Q1, 2019 the Middle East became Uganda's largest trading block, overtaking the Comesa countries and the European Union who have previously been the top 2 exporting partners to Uganda. This is gold overtook coffee as Uganda's biggest export earner.
According to the Central Bank, Uganda exported gold worth $514 million in 2018 compared to USD418 million in 2017.
Kenya and Rwanda hurt Comesa earnings
Comesa, the 21-country bloc has traditionally been Uganda's biggest source of export revenue, bringing in USD1,489.55 million in 2018, but a political cum trade spat between Uganda and Rwanda, followed by sustained declining earnings from Kenya are slowly diminishing export earnings from the region.
Kenya and Rwanda are the top 2 destinations for Ugandan exports within Comesa, accounting for nearly 50%.
Quarterly earnings from Kenya have been falling since the start of 2018, by 68.82% from USD204.14 million in Q1, 2018 to USD63.66 million by end of Q1, 2019- the lowest ever in 6 years.
On the other hand, a political feud between Rwanda and Uganda- the sisterly nations turned frenemies has all of a sudden led to a 34.31% decline in Rwandan export earnings from USD51.94 million in Q4, 2018 to USD34.12 million in Q1, 2019.
The sharpest decline was recorded between February (the start of the conflict) and April 2019.
Figures from Bank of Uganda show that between February and March, exports earnings from Rwanda fell by 81.79% from USD14.51 million to USD2.64 million. Between March and April 2019, Ugandan export earnings fell by a further 56.14% from USD2.64 million to USD1.16 million. This is the lowest in 13 years, since May 2006 when monthly exports were USD0.28 million.
Rwanda accuses Uganda of supporting her political enemies, an accusation that Uganda has flatly denied.
Rwanda has since February closed all its common border posts with Uganda including; Katuna, Kagitumba, Mirama Hills and Cyanika and ordered its citizens not to travel to Uganda. Rwanda is also said to have ordered its nationals doing business on especially the Ugandan side of the boarder to pack up and go home.
Uganda mainly exports food items, cement, steel, personal care products, beverages and animal products.
At the end of May, Rwandan security officers shot dead two people, a Ugandan and Rwandan at at Hamisavu trading center in Mpororo in Kiruhura village in Kashekye parish, Kamwezi sub-county on the border with Uganda.
The dead Rwandan is said to have been a smuggler who was evading arrest at the time he met his death.
EXCLUSIVE: Oberthur, the French money printer named in BoU currency scandal is serving a 30-months World Bank ban over corruption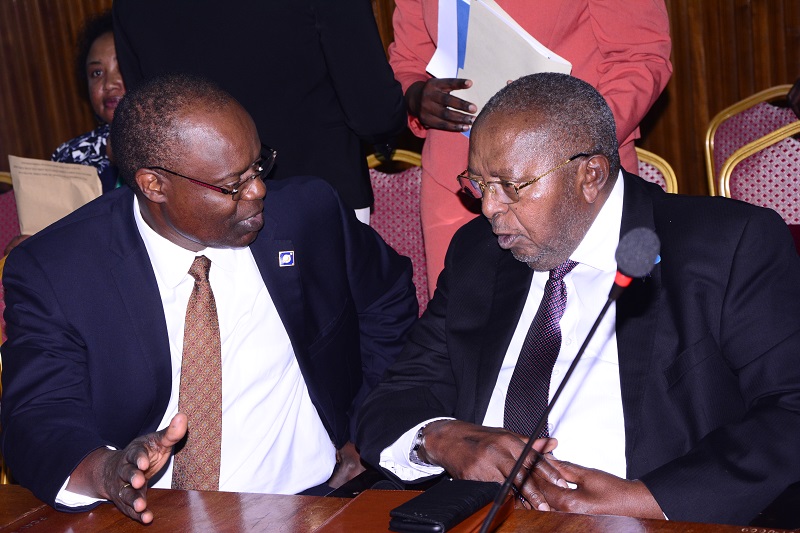 Oberthur Technologies SA (Oberthur), the French digital security company at the centre of what is now unfolding to be a currency printing scandal is serving a 2.5 year ban by the World Bank and its partner agencies over corruption related scandals.
According to a report by The Independent Magazine, in Kampala, it is Oberthur who chartered the Kuehne & Nagel cargo plane but failed to guarantee the contractual exclusivity owed to Bank of Uganda. Additional reports and police sources however, indicate investigations have now been widened to include printing of "non-official but genuine currency notes" which could only have been done, by Oberthur.
This further raises questions whether BoU did enough due diligence about Oberthur before awarding them the deal to print the country's currency notes or if indeed BoU deliberately awarded the deal to Oberthur, well aware of their reputational gaps, which it sought to take advantage of.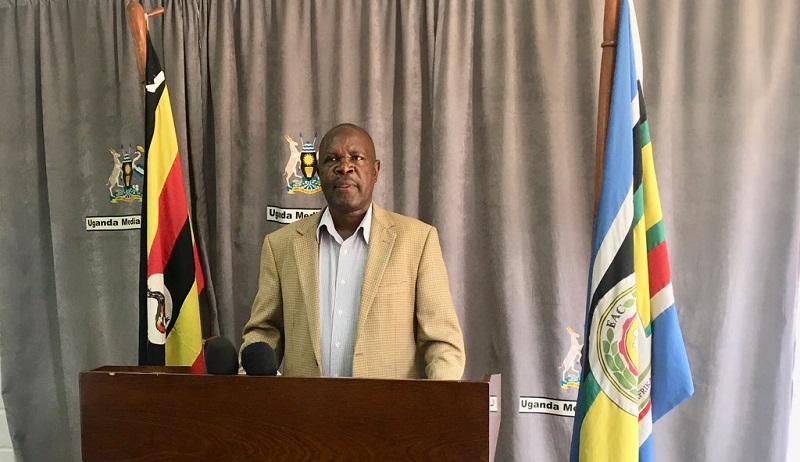 According to investigations by CEO East Africa Magazine, under a deal reached in November 2017, with World Bank Group, Oberthur cannot participate in any World Bank funded project until May 2020, over what World Bank calls "corrupt and collusive practices under the Identification System for Enhancing Access to Services Project (IDEA), a project designed to establish a secure, accurate and reliable national ID system in the People's Republic of Bangladesh."
The sanction according to a November 30th 2017 statement from World Bank, was "part of a Negotiated Resolution Agreement (NRA) following the company's acknowledgment of improper payments to a sub-contractor and collusive misconduct to obtain and modify bid specifications to narrow competition and secure the award of the contract.
Oberthur voluntarily acknowledged the misconduct and promised to "carry out corrective action, including an internal investigation, while holding individuals connected with the misconduct accountable," according to the World Bank statement.
Under the terms of the NRA, Oberthur will not be eligible for any World Bank-financed contracts for the length of the sanction.
The banning of Oberthur also disqualifies it from also participating in other projects funded by several Multilateral Development Banks (MDBs) party to the Agreement of Mutual Recognition of Debarments that was signed on April 9, 2010.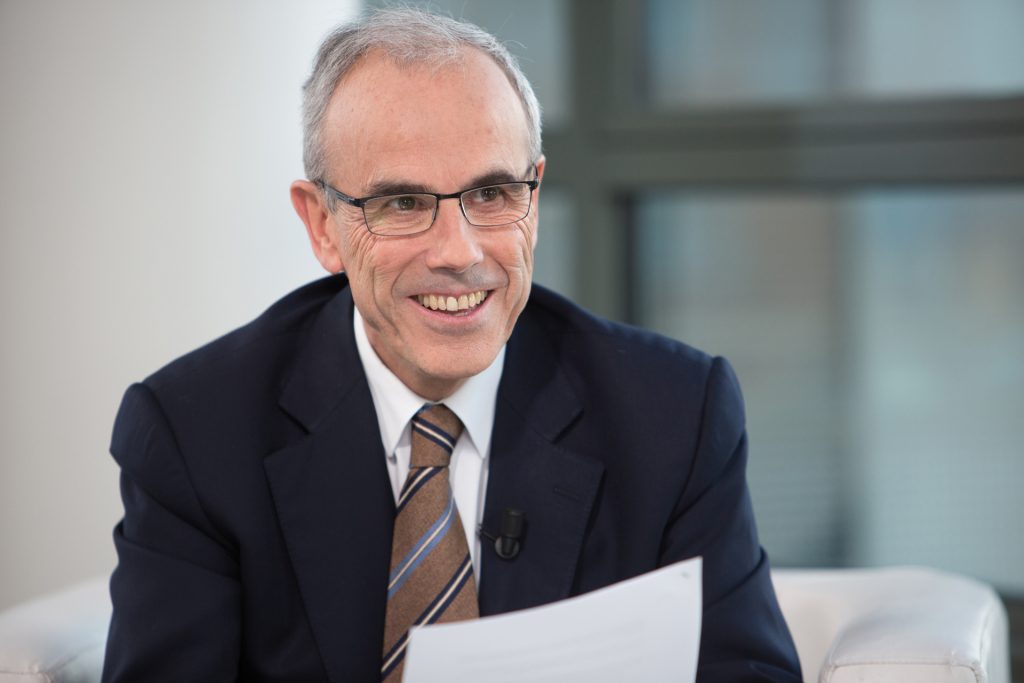 The MDBs are: the African Development Bank Group, the Asian Development Bank, the European Bank for Reconstruction and Development, the Inter-American Development Bank Group and World Bank Group. The above MDBs are also members to the International Financial Institutions Anti-Corruption Task Force and the Uniform Framework for Preventing and Combating Fraud and Corruption.
Did Oberthur collude with BoU officials to print extra currency notes?
This discovery now raises serious reputation issues with the French firm, especially amidst, a Uganda Police statement, that police is now looking into allegations that there was unauthorised printing of currency notes.
The statement by Uganda Police spokesperson, Fred Enanga, sharply contrasts that made by the government spokesperson and Executive Director of the government's Uganda Media Centre, Ofwono Opondo on June 14th 2019. Although Opondo confirmed there was a currency related investigation going on, he refuted media reports from an anonymous whistle-blower that UGX90 billion had been ordered, printed and imported into the country via the now infamous 'money plane,' and diverted by Bank of Uganda officials.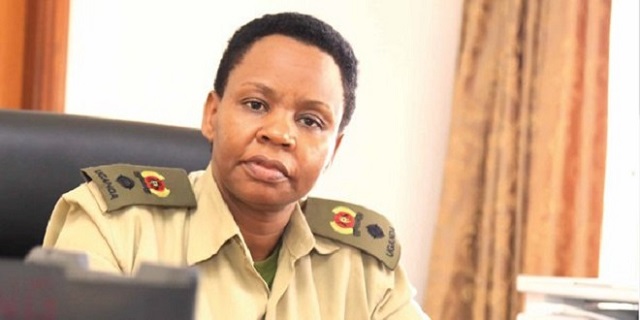 In a media interview yesterday, June 17th 2019 with Daily Monitor, Lt. Col. Edith Nakalema, the head of the Statehouse Anti-Corruption Unit (ACU) also denied there was any money missing, only for Enanga to drop a bombshell- minutes later at a press conference.
Enanga, told media that the case regarding what he called "irregularities surrounding a consignment of monies that were printed and the related supply chain" will now be "effectively supervised by the Director of Criminal investigations, i.e. AIGP Akullo Grace" who is "proceeding with lines of questioning on how the banking process supported the printing of the bank notes, whether there was any wrong doing on the part of the bank or not."
He did not say why, Lt. Col. Edith Nakalema who was the initial lead person on the case has been removed from supervising the case.
Enanga said that several statements have been taken from "directors, managers and employees, with knowledge on the whole documentation process" with a view to "knowing how the need for the printing of the notes arose, who initiated the request, whether there was approval from the board, the amounts involved, serial numbers of the notes that were printed and how the none official but genuine notes could have arose."
He hwoever did not mention much about the said "none-official but genuine notes."
Some of the BoU officials from whom statements have been taken, according to Enanga, include the director for banking, director legal and auditors. Also additional statements were taken from ENHAS, Uganda Revenue Authority (URA) customs officials and that "further arrangements to get statements from lawyers of UN and the business persons mentioned in the story" were ongoing.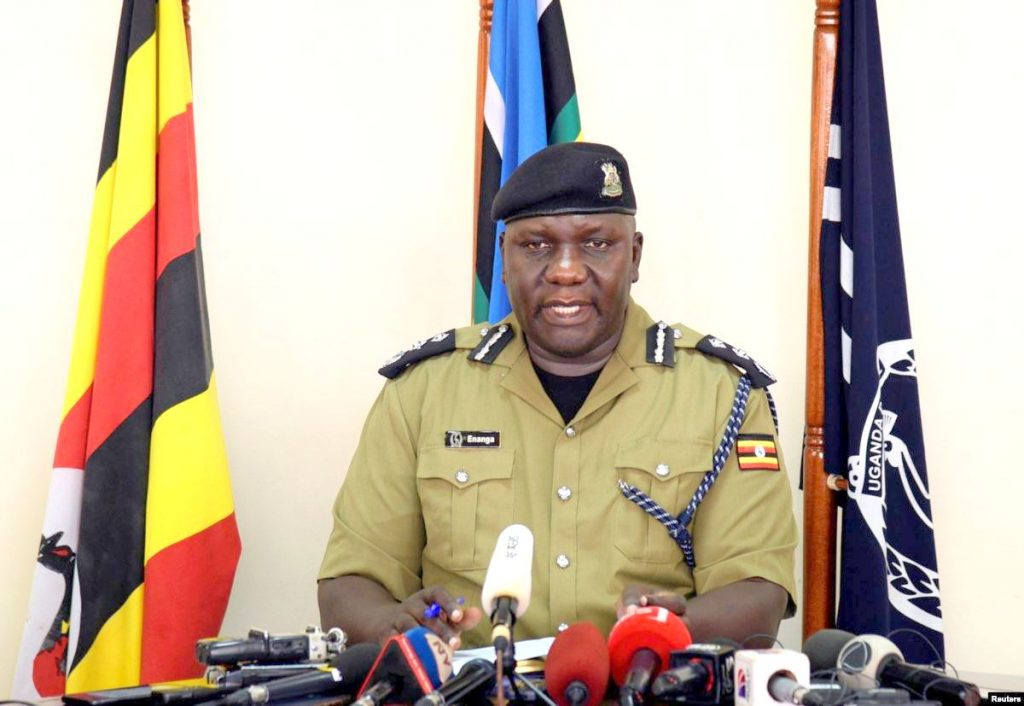 Daily Monitor, a leading independent daily has now reported that that a police raid on the home of six senior officials of Bank of Uganda has "recovered documents which suggest printing of unauthorised notes."
Mixed statements from government agencies: who is fooling who?
Since the scandal broke, there has been multiple statements from several arms of government involved in the scandal- either as suspects or investigators.
Lt. Col. Edith Nakalema's State House Anti-Corruption Unit which made the first statement called it a "special investigation on a matter pertaining to the Bank's procurement and supply chain activities" while a statement by Bank of Uganda Governor, issued hours after Nakalema's called it "an anomaly in the inventory of the expected consignment."
A few hours later, Ofwono Opondo, the government spokesperson, was on record saying there was no money missing as alleged by the initial whistle-blower, but rather, there as a case of unauthorised cargo on the supposed-to-be exclusive chartered currency plane.
The next day, Uganda Revenue Authority which had been severally mentioned in previous statements, issued a sharply worded statement of their own, saying that: "It is not the responsibility of URA customs to concern itself in logistical arrangements of importers or exporters" and urged Bank of Uganda not to drag URA into logistical contractual failures or mistakes of BOU and their service provider."
Meanwhile, it was reported today on NBSTV that Bank of Uganda has rejected an apology from the owners of the plane that suspiciously carried unidentified cargo on a chartered flight by the Central Bank pending investigations into what went wrong.
WHO Director General visits Uganda to assess Ebola response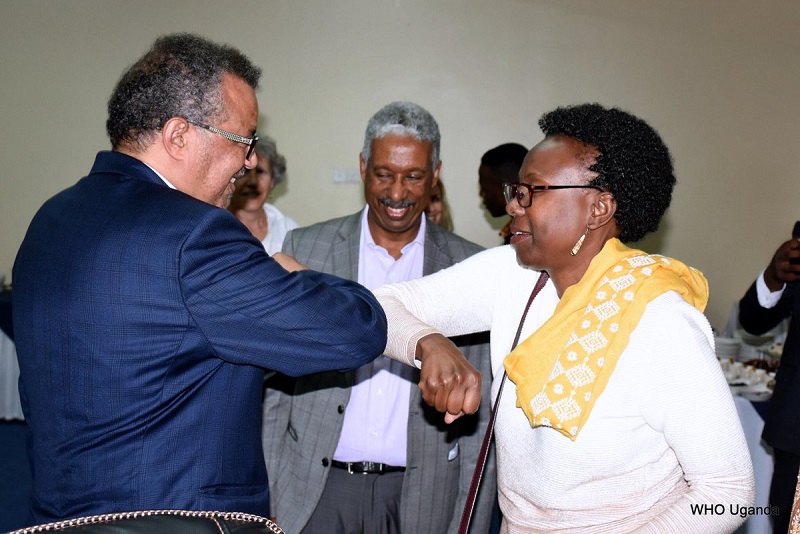 World Health Organization (WHO) Director General, Dr. Tedros Adhanom Ghebreyesus, is in the country to assess Uganda's response to the current Ebola outbreak in Kasese District, Western Uganda. 
Kasese is one of 127 Ugandan districts, located in western Uganda and 400km away from the capital, Kampala.
Dr. Tedros made a stopover in Uganda while on his way from the Democratic Republic of Congo (DRC) where he visited the Ebola hotspots, Butembo and Katwa. This is his third visit to Uganda since the Ebola outbreak was declared in August 2018 in DRC.
He was received by the Minister of Health, Hon. Dr. Jane Ruth Aceng and her technical teams, Mrs Rosa Malango the UN Resident Representative, Dr Yonas Tegyn the WHO Country Representative to Uganda and Dr Lisa Nelson, the Centers for Disease Control and Prevention (CDC) Director in Uganda, yesterday at Protea Hotel in Entebbe at 7:00PM.
In his remarks, Dr. Tedros pledged continued support to Uganda to contain this outbreak. "From our side, I would like to pledge that we will continue mobilizing global and regional support to control this outbreak as soon as possible. It is not clean until the outbreak in DRC is finished"
Dr Tedros commented on the seemingly declining trends in Butembo and Katwa. He said, "There appears to be a decline in Butembo and Katwa areas. However, in my discussions with my colleagues, we agreed to be very careful with optimism but very cautious optimism because the Ebola situation in DRC has been very unpredictable with up and down trends.
He further said that Mabalako where the Ebola outbreak was first confirmed in August 2018 has once again become a hot bed of new infections.
"Mabalako is now the hottest place where cases actually came from to Uganda" Dr Tedros noted.
Dr. Tedros explained that "I have accepted the assessment of the WHO Emergency Committee that although the Ebola outbreak in DRC is an emergency in the country and the region, it does not currently constitute a Public Health Emergency of International Concern (PHEIC)."
He also revealed that in December 2018, WHO requested international pharmaceuticals giant, MERCK to produce more doses of the 'Ebola-rVSV' vaccine, to continue supporting the outbreak.
In her remarks, the Minister of Health, Hon. Dr. Jane Ruth Aceng said that, the transition from a preparedness mode to a response mode was not difficult given that Ministry of Health and partners had invested heavily in ten months of preparations to handle any eventualities. However, she said, "The challenge is that we now have to again mobilize resources for the response phase."
She appreciated the WHO for the support with the Ebola vaccines during the preparedness phase, where over 4,200 frontline health workers and other workers were vaccinated in Uganda.
"During this response phase, we have received a total of 3,400 doses of the vaccine. A donation of 400 doses from the DRC as a quick initial measure to kick start vaccination of contacts, frontline health workers and other workers who were not vaccinated, and an additional 3,000 doses sent in by WHO. All these arrived very timely and vaccinations commenced last Saturday, 15 June 2019 where over 20 contacts were vaccinated. Today, we expected to vaccinate over 70 people and the process will continue," she said.
Dr Tedros is expected to meet the President of Republic of Uganda H. E. Yoweri Museveni on Monday, 17th June 2019 for a bilateral on the current Ebola outbreak that has spilled over to Uganda.
Dr Aceng appreciated the efforts and contributions of all partners in Uganda towards the containment of the Ebola outbreak.
The UN resident Coordinator, Rosa Malango appreciated the political commitment of Government in responding to emergencies. "I have discussed with Dr. Yonas, and agreed to meet on Monday 17th June 2019, to once again analyze the gaps and identify where support is needed in terms of financial resources" she said.
As of now, Uganda has no confirmed case of Ebola. Two suspect cases were under isolation in Bwera Ebola Treatment Unit as of Sunday 16th June. One of the suspect cases tested negative for Ebola and has been discharged, while results of the other suspect cases is pending.
The European Commission on 13th June 2019 announced an emergency funding of €3.5 million, of which €2.5 million is for Uganda and €1 million for South Sudan to strengthen rapid detection and reaction to Ebola cases. This is over and above the €17 million in EU funding for Ebola response since 2018 in the Democratic Republic of Congo and prevention and preparedness actions in Uganda, South Sudan, Rwanda and Burundi.
UNICEF, the UN Child Agency has provided over 5500 hand washing facilities to critical areas such as hospitals, schools and border entry points in 17 districts across Western Uganda.
The Government of Ireland has also stepped in with a donation of two all-terrain 4*4s to improve the mobility and logistics by Ministry of Health workers.
World Bank's IFC considering USD70 million loan to Umeme
The International Finance Corporation (IFC) the largest global development institution and a member of the World Bank Group, has reported, they are considering lending up to USD 70 million (UGX263.2 billion) to Umeme Limited.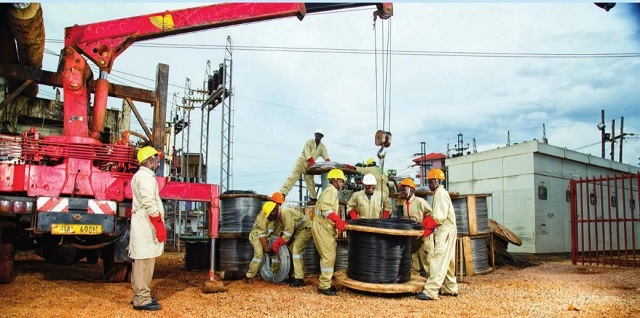 Umeme is Uganda's largest power distributor.
In a disclosure posted on their website, IFC said they plan to raise a senior loan for up to USD 30 million from IFC's own account, and up to USD40 million to be mobilized from other lenders- altogether USD 70 million.
IFC said in the disclosure that the debt financing will be used to support "Umeme's next 6-year (2019-2024) capital expenditure program, which will mainly focus on: network upgrades to enable load growth and additional connections to support uptake of new generation, safety/reliability enhancements, and implementation of smart meters to continue improving collections and reducing commercial losses."
"The Project will support the growing demand for electricity in Uganda, and contribute to ongoing efforts to increase access to electricity. This will help fulfil the Government of Uganda's efforts to improve electrification rate from the current 27% to 60% by 2027, and complement the significant growth (almost double) in generation capacity expected by 2020 (from 183MW Isimba and 600MW Karuma dams, and small solar/hydros)," said IFC in their disclosure.
"In addition, the Project has potentially significant indirect and induced effects on value added and employment as Umeme's network expansion plan focuses on zones with high electricity demand and economic growth potential. Finally, it will improve resilience of the main distribution network in Uganda and reduce losses, through adoption of advanced smart technologies, adequate maintenance and upgrade of ageing assets," added IFC.
IFC further said that by availing more affordable commercial and institutional financing, which is not readily available in the Ugandan market, Umeme will be enabled to "increase the average maturity of its loans and free up cash flow for Capex."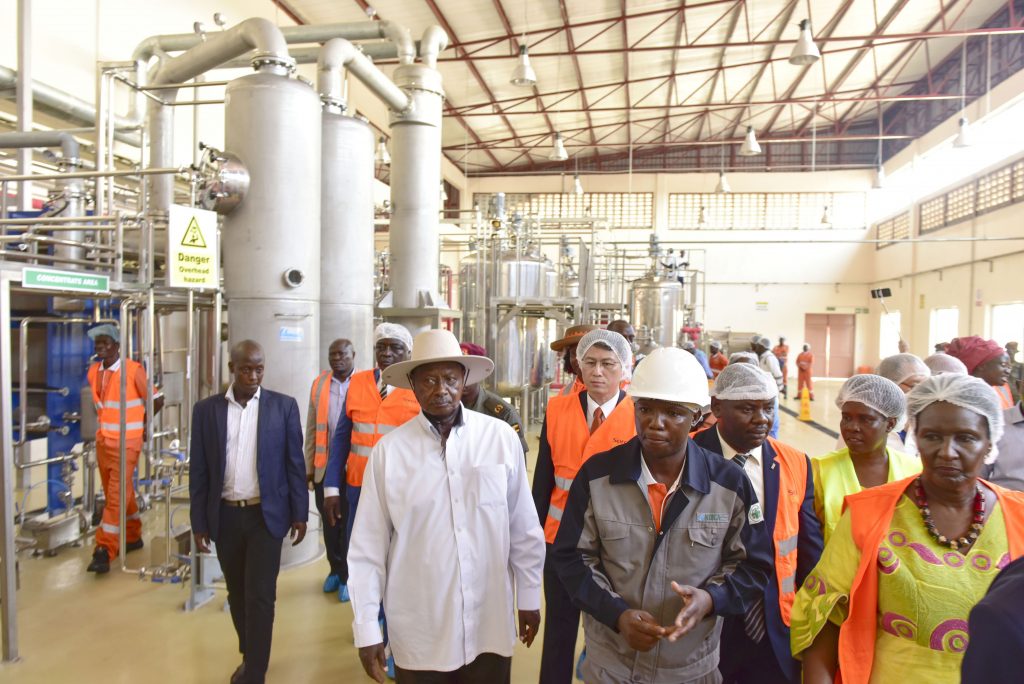 "IFC's involvement and proposed structure will also provide comfort to existing commercial lenders to potentially increase their commitment to Umeme," said IFC.
This disclosure, coming at the same time as government's confirmation last week that it will renew Umeme's 20-year concession comes in handy and is a growing show of confidence in the power distributor.
The financing, if approved will bring, the total amount of lending to Umeme by IFC to USD185 million over the last 10 years. Umeme, which has previously been hailed by the World Bank as "by far the most successful Public Private Partnership "in the previous past has attracted up to USD 265 million in funding from the International Finance Corporation (IFC), Standard Chartered Bank, and Stanbic.
In a recent interview with CEO East Africa, Patrick Bitature the Umeme board chairman, said Umeme will need to invest up to USD450 million in capital expenditure (CAPEX) alone. He however added that to create a robust enough distribution network to last the country for over 20 years, Umeme will need to invest between USD1 billion and USD1.5 billion over the next five to ten years.
To date, Umeme has invested $627m (UGX2.4 trillion) into doubling the distribution network to over 34,000km from the 16,000km it inherited and grown customer connections by more than 4 times- from the 290,000 inherited to 1,291,811 by end of 2018.