Ugandan moringa farm, Raintree, gets UGX3.9bn Private Equity infusion from Pearl Capital Partners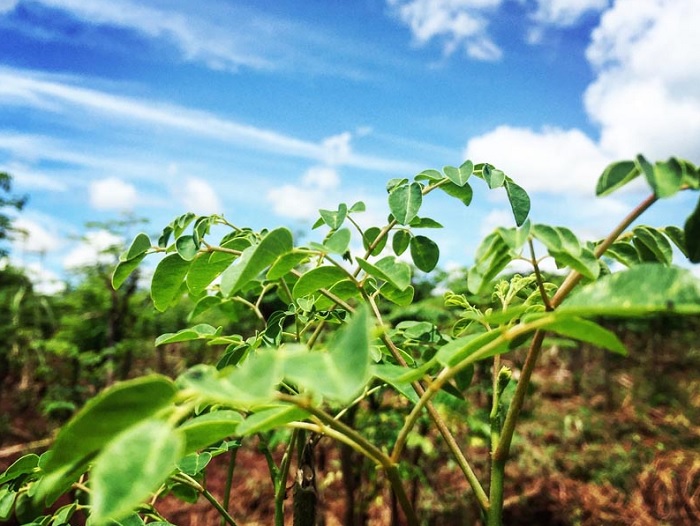 Pearl Capital Partners (PCP), a specialist agriculture investment firm, through their Yield Uganda Investment Fund, has announced its fifth investment in Uganda by making a commitment to invest UGX3.9bn to Raintree Farms.
Raintree describes itself as an agri-ceutical enterprise specialising in the production and processing of organic moringa.
Raintree Farms is based in Masindi, Uganda and was co-founded in 2012 by the CEO, Mr Teddy Ruge and the COO Ms. Pamela Nyakato. The company's business operation is centred around the growing and processing of moringa, in order to produce premium, organically certified moringa leaf powder and moringa oil.
The products are sold to the nutritional, beauty and health markets both here in Uganda and internationally.
In order to satisfy the increasing market demand for moringa products, Raintree has undergone rapid change since it started its operations, not only through the development of its own farm but most notably through the introduction of an innovative secure income program (SIP) for new-to-market smallholder moringa farmers.
A program which is designed to stabilise incomes and reward farmers for their commitment and application in the growing of moringa.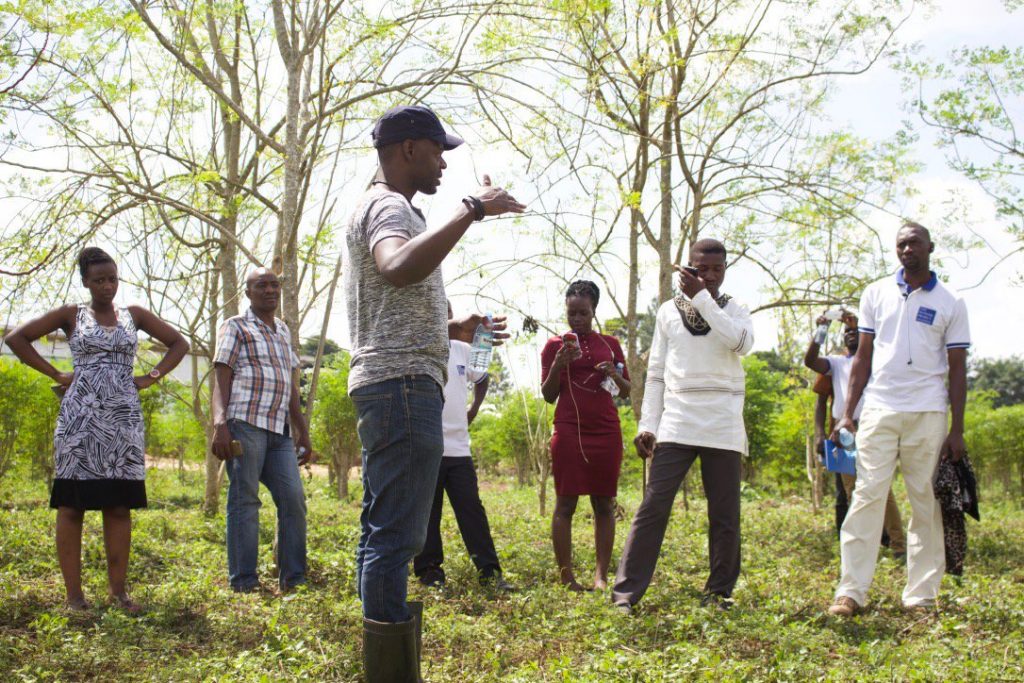 Edward Matsiko Isingoma, PCP Managing Partner, said, "Raintree marks Yield Fund's fifth investment; continuing the Fund's strategy of investing in growth opportunities which have the potential to deliver transformational financial and social impact."
"Raintree holds a strong position in Uganda's agri-ceutical economy, being one of the key organically certified moringa producers in Uganda. This clearly gives the company a competitive edge as it continues to establish itself in this rapidly growing nutritional and health product sector," he said.
"We are confident our investment will support the business on this journey and will bring about real change and sustainability for both the company and the large community of smallholder farmers in Masindi. One of the key facets of Yield Fund Uganda is to introduce social impact alongside our investment and we feel that this is really being achieved here," he added.
Doing well and doing good for the community
Raintree, through Yield Fund's investment is projected to support over 1,300 farmers throughout the course of its investment.
Over the next three years, Yield Fund's investment will support expansion in a new processing and storage facility as well as also providing automation, logistical and monitoring controls, all of which will drive the business forward as production and processing increases.
In tandem with Yield Fund's investment, Raintree Farms has been successful in obtaining a Business Development Support (BDS) matching grant facility, managed by IFAD, to develop internal structures and practices as well as further develop the smallholder farmer community.
Teddy Ruge, founder and CEO of Raintree Farms, said, "Since our inception we've always had a belief that we could do well as a company while doing good in the community. We are very excited to partner with Yield Fund. The support will help us accelerate our growth and thereby the impact we can deliver alongside our success."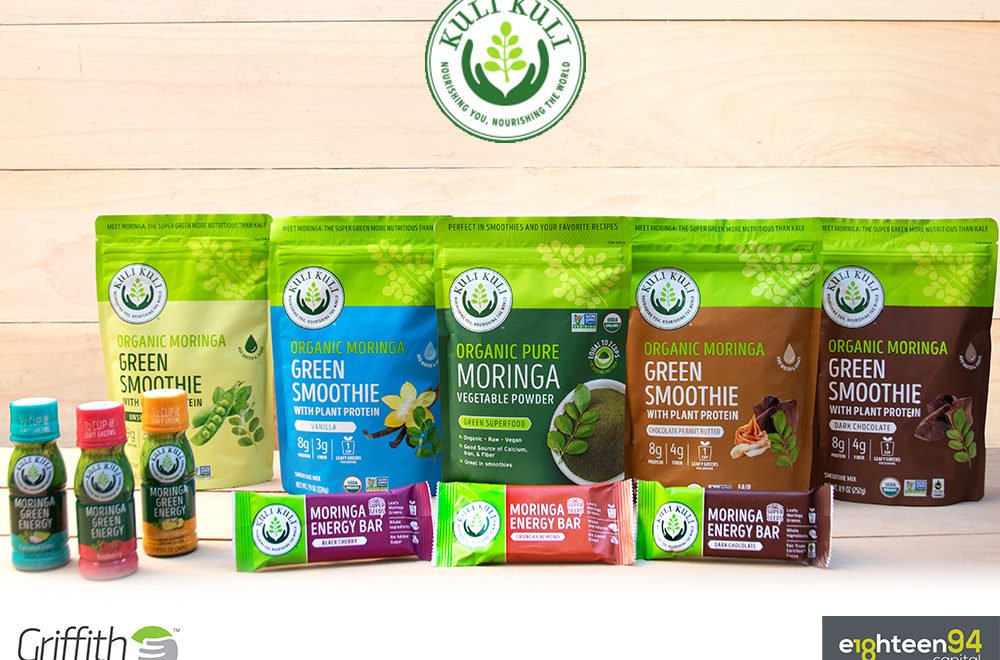 "On behalf of all our employees that keep us running, the farmers who provide us with quality raw materials, and the clients that trust us to deliver, we receive this investment with the greatest of gratitude. We look forward to continued growth and creating more opportunities for everyone in our community".
Improving over 100,000 rural households' livelihoods
The Yield Uganda Investment Fund is a partnership between public and private investors that offers innovative and tailored financial solutions, using equity, semi-equity and debt, to small and Medium-sized Enterprises (SMEs) having the potential to generate both strong financial returns and significant social impact. Deloitte Uganda and Pearl Capital Partners Uganda (PCP) established the Fund, currently managed by PCP Uganda, with the mandate to make investments in the range of €250,000 to €2 million (approx. UGX 1 billion to UGX 8.5 billion).
The agribusiness impact fund, set up in January 2017 by the European Union (EU), through the International Fund for Agricultural Development (IFAD) and the National Social Security Fund (NSSF), with an initial €12 million investment, in June this year received a €8 million (UGX34 billion boost) from new funding partners; Open Society Foundations (OSF) and FCA Investments (FCAI), bringing to €20 million (UGX 85 billion) mark in total commitments.
The Fund targets agriculture-related businesses across all value chains including supply of agricultural inputs, production and agro-processing within all sub-sectors, post-harvest storage and distribution, but also peripheral activities such as transportation, communications and certification.
The Fund seeks to support businesses with a clear competitive advantage and ambitious local management and targets to improve over 100,000 rural households livelihoods through improving access to; markets for their produce, higher quality agricultural inputs and services; creating jobs and employment opportunities, ensuring food security while generating income, foreign exchange and new export opportunities, all fundamentally contributing to Uganda's economic growth and goal to eradicate poverty. Raintree joins other Ugandan business such as SESACO Limited, an agro-processing company specialising in soya products, CECOFA, a coffee processor, and Chemiphar, an analytical laboratory providing testing and inspection services to SME businesses that have previously received a UGX8 billion infusion from the fund.
ACCESS TO INFORMATION:Most public servants do not know they are legally obliged to release information-Twaweza Report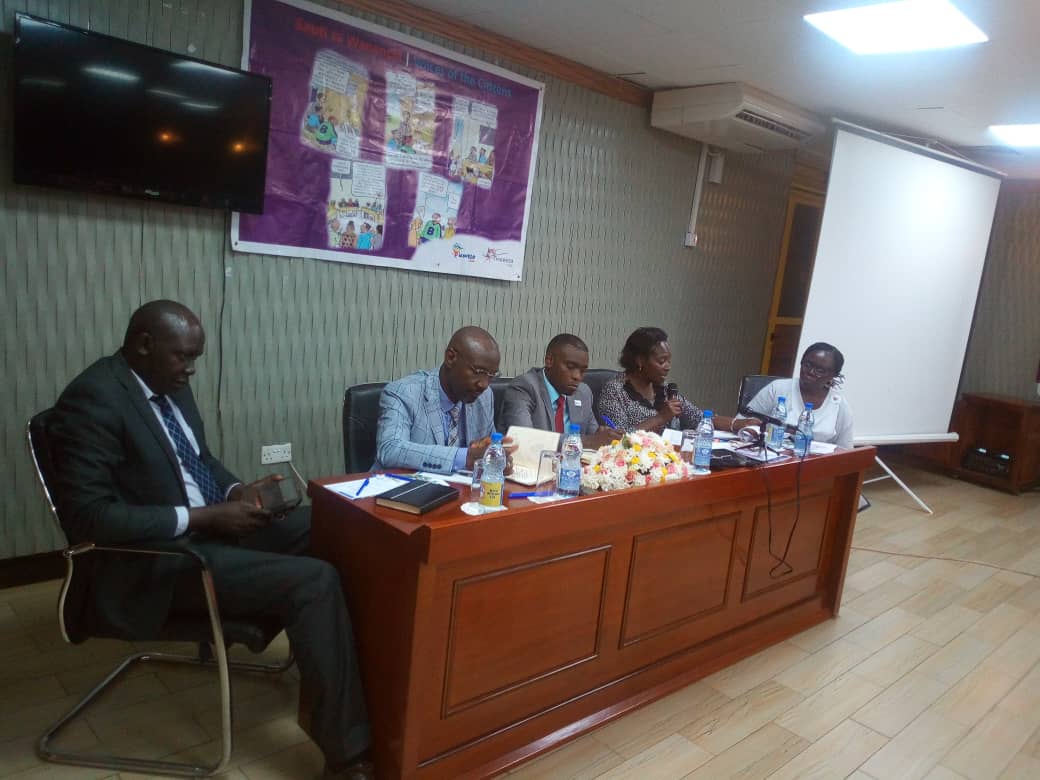 It has been almost 15 years since Uganda adopted the access to Information (ATI) Act (2005). The ATI act empowers citizens to scrutinize government decisions and hold public officials accountable, while also protecting whistleblowers.
Twaweza East Africa, a Non-Governmental Organization (NGO) with a regional presence in Kenya, Uganda and Tanzania recently conducted a survey titled "Between paper and practice" where Twaweza sought civil servants' views on access to information and citizen participation which was officially launched at Hotel Africana on Tuesday, 12th November in Kampala.
The findings presented in the brief were generated from a qualitative research study that was conducted by Twaweza between December 2018 and March 2019.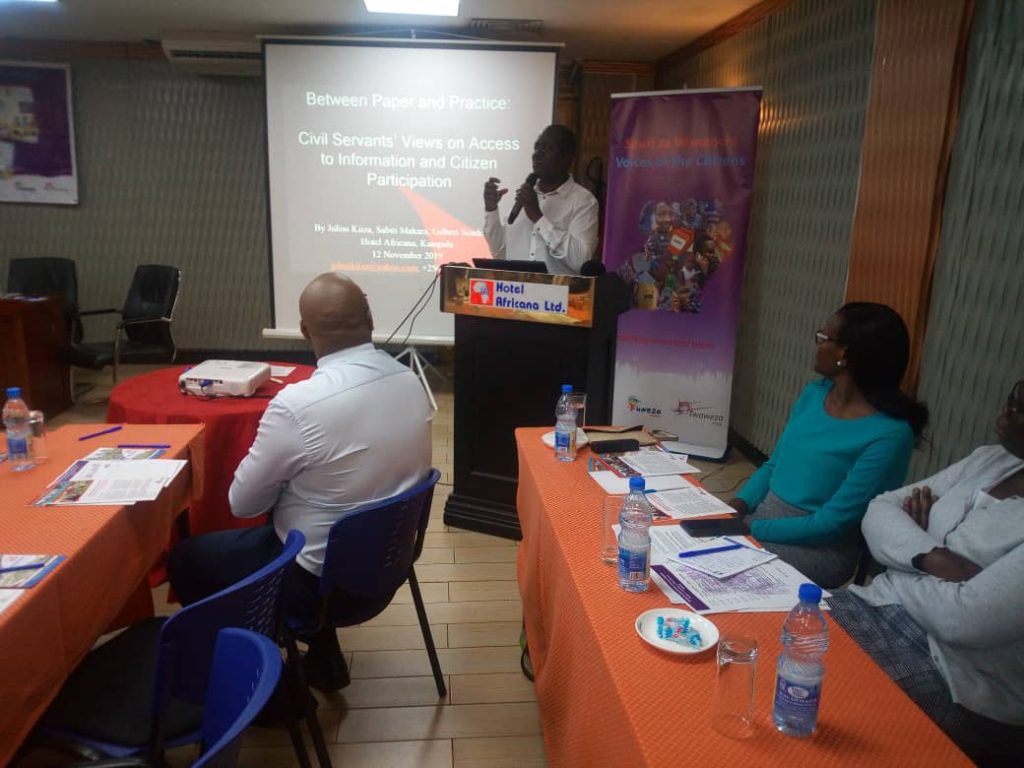 The study targeted senior civil servants at national level in government ministries, MDA, Parliament of Uganda, selected higher local governments (district local governments) and officers at lower local governments (sub counties).
Among the key findings from the study it emerged that most public servants do not know that they are legally obliged to release information.
"They think they have discretion over what information to release to who" states the report.
The brief also reveals that most communication /information offices do not have budgets to run their programs especially when compared to other departments – including security, works, health – which receive substantial funding from their parent ministries.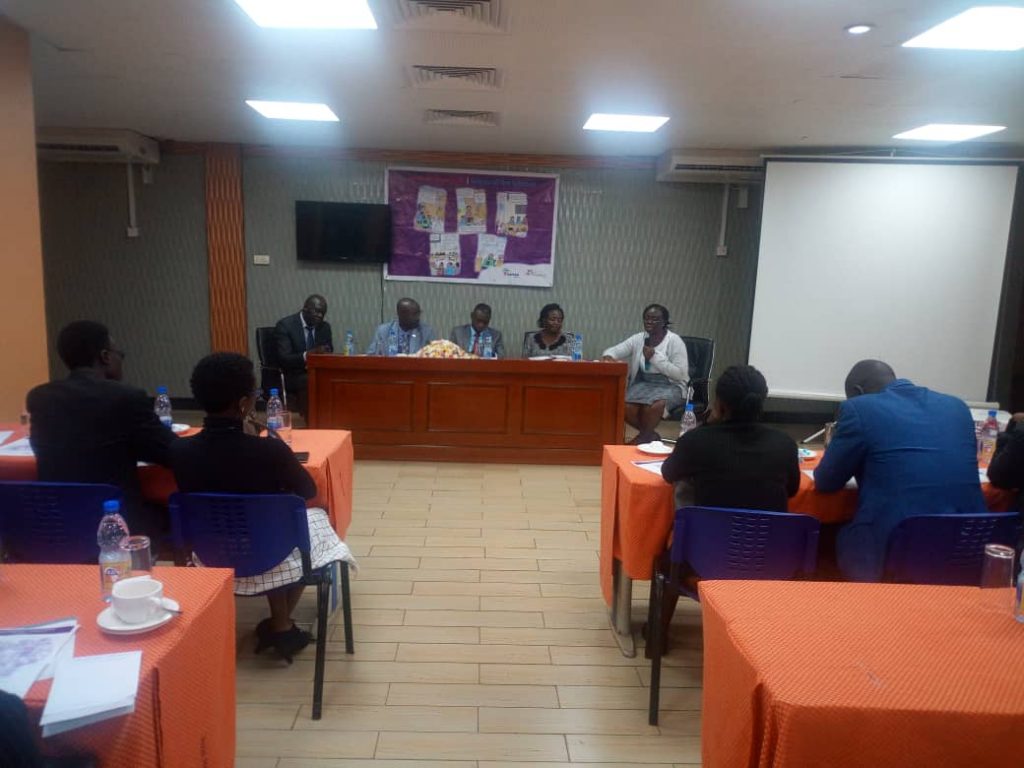 The study explores the extent to which Uganda's civil servants uphold Article 1 of the Constitution which asserts that "All Power belongs to the people…"
Some of the questions asked to the respondents included; Do public officials perceive citizen participation to be a key part of their job? Is citizen involvement in public affairs inconvenient to public officials? Does it necessarily slow down government business? Is government too complicated for the ordinary citizen to understand?
The study also posed questions such as do public servants feel duty-bound to simplify information and communicate it to the citizenry in accessible formats?
"Mindful of the spirit of the decentralization policy implemented through local government administration units, we explore whether Barazas, budget conferences, radio talk shows and other spaces of citizen participation serves as (a) instruments of citizen participation, or (b) as mechanisms for entrenching elite preferences" reads an excerpt from the Twaweza brief.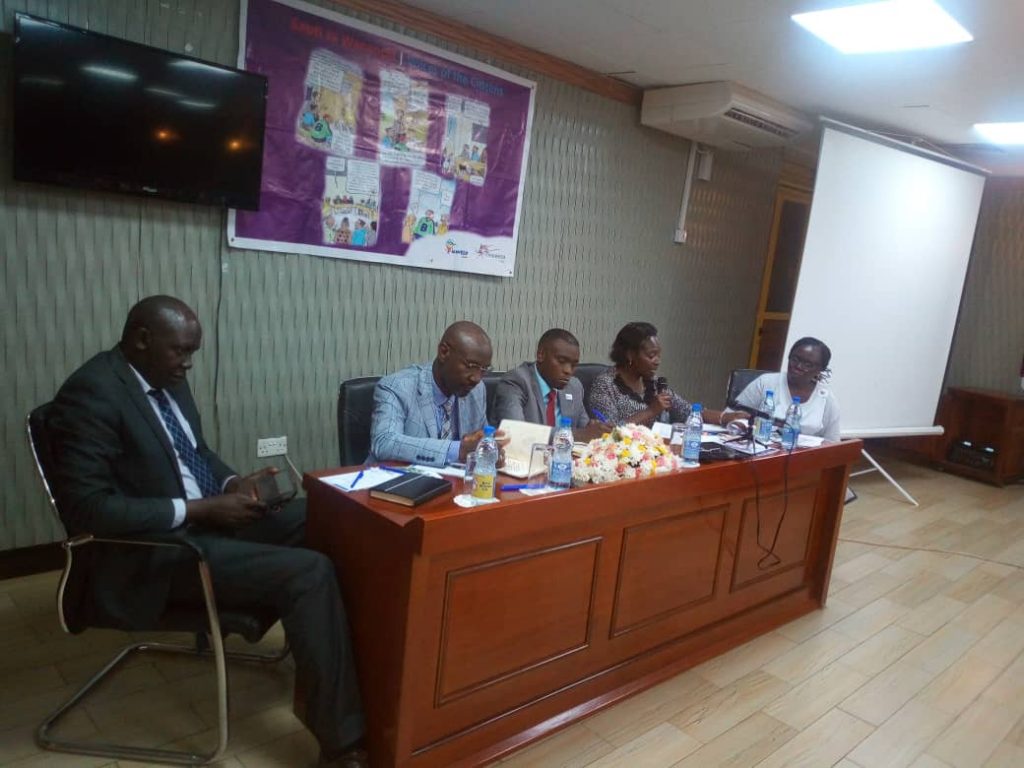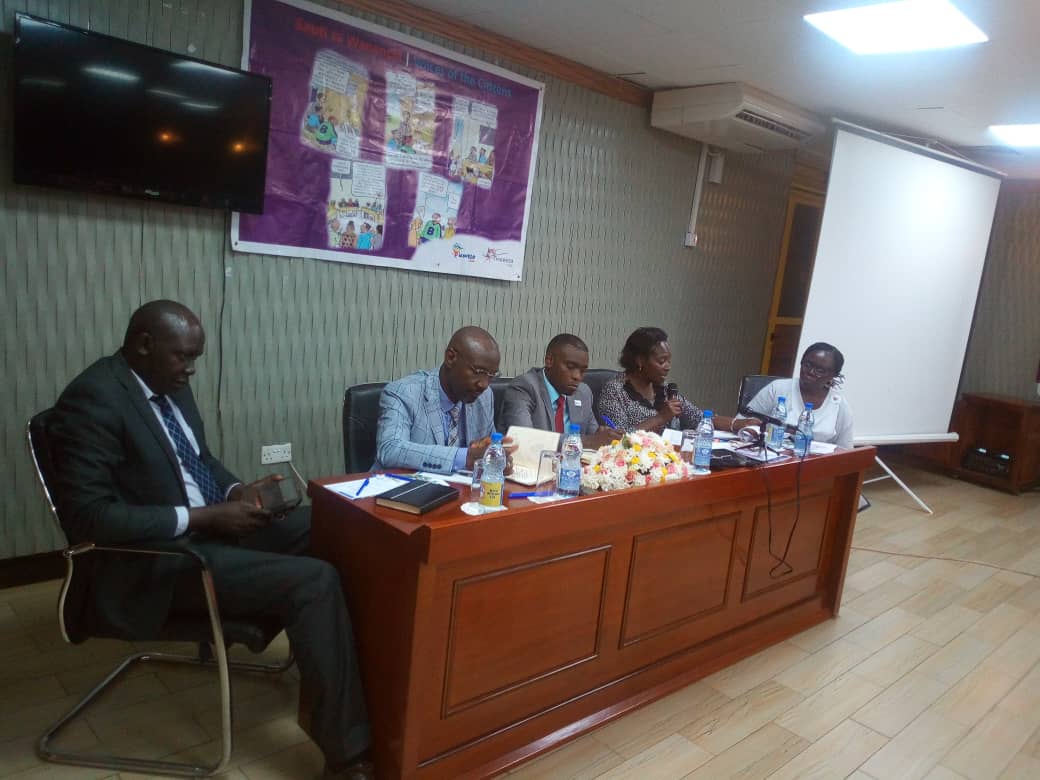 Insight 1 from the study reveals that there is little data or statistics on information requests.
On appositive note, the Ministry of ICT with support from Office of the Prime Minister launched the Ask Your Government (AYG) online platform (www.askyourgov.ug) in August 2014.
This online portal permits citizens to directly send information requests to government ministries, departments and agencies. Responses come directly via email and are published on the portal, generating statistics on the demand for, and supply of, government-held information.
However, the majority of requests on the platform appear to be about job opportunities.
With the exception of the Ministry of ICT (thanks to the above stated online platform) no MDA reported having statistics on information requests.
The absence of official records in Uganda's ministries, departments and agencies is inconsistent with the modern age. In addition, Section 12 of ATI Act creates a duty on officers to render such "reasonable assistance…as is necessary to enable citizens to access information."
Recommendations by civil servants and politicians
Civil servants and politicians that participated in the study proposed several suggestions to improve citizens' access to information and participation in public decision-making:
Many suggested that information sharing should be mainstreamed,
This will involve a new governance dispensation under which duty bearers have access to information as part of their official duties.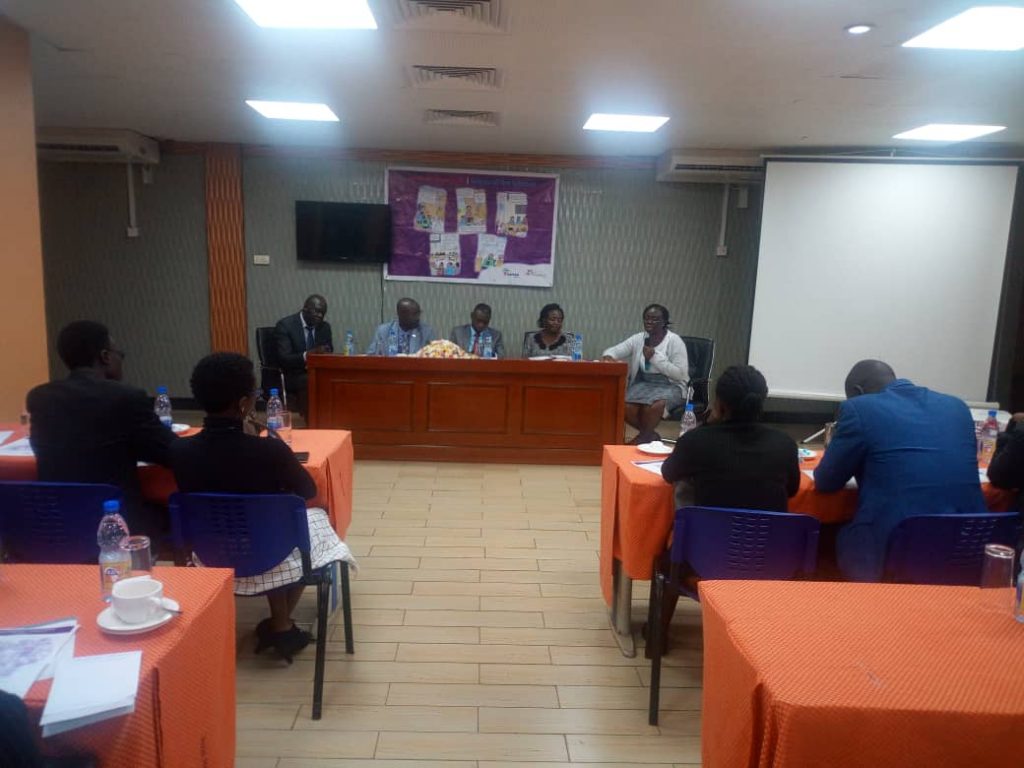 To enhance it's effectiveness, the access to Information Act should be popularized through sensitization seminars and Barazas. Popular versions should be published and given to civil servants, political leaders and citizens.
According to the report findings, there is a need to amend other public service laws, to harmonize them with the ATI legislation, It was also recommended by interviewees that the Public Service Standing Orders, the Official Secrets Oath of Allegiance be amended or revised.
Some civil servants recommended the return of the return of the graduated tax system which supplemented the revenue of local authorities and allowed them to implement more local initiatives.
"We should consider re-opening the discussion on this because it can help provide much-needed revenue for local authorities and spark citizen interest in local government accountability for spending," said the respondents.
2 out of 3 (68%) say TV and radio stations should be free to broadcast their own programmes and should not be required to broadcast news programmes produced by government.
Three out of four Ugandans see village representatives as the best way to influence government.
Professor Julius Kiiza, Makerere University says that the spirit of Access To Information Act is watered down by a long list of exemptions.
"There happens to be a disconnect between paper and practice in Access to Information," says Professor Kizza.
Twaweza means 'we can make it happen' in Swahili. It's a citizen-centered initiative, focusing on large-scale change in East Africa.
Sauti za Wananchi is a nationally-representative, high frequency mobile phone panel survey.
How Equity Bank transformed a small Ugandan UGX59bn microfinance institution into a UGX1.3 trillion bank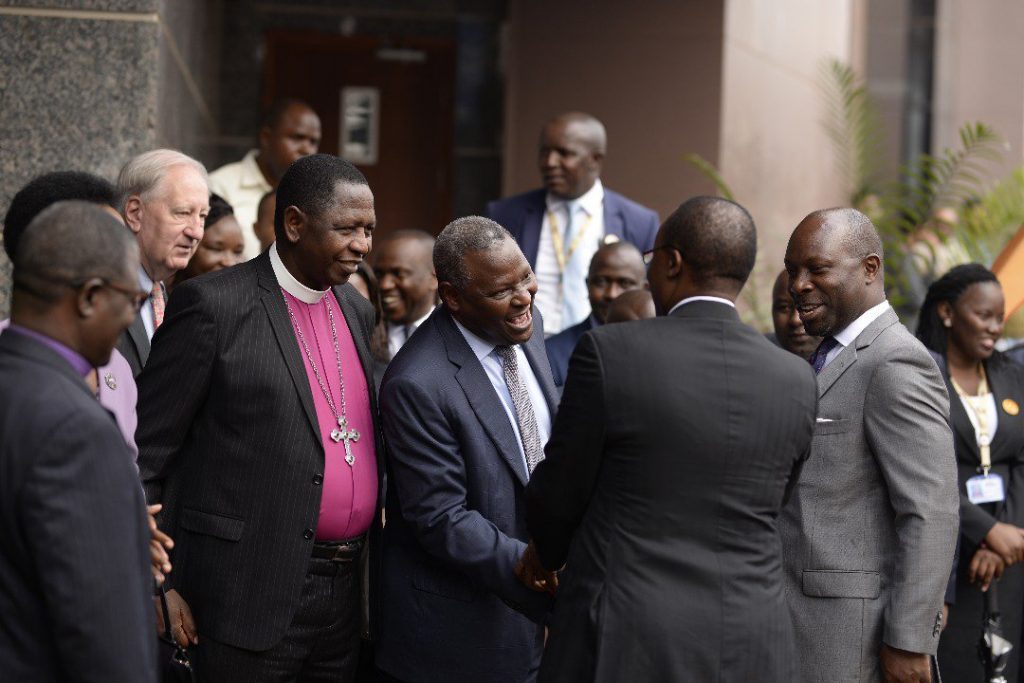 Two major mergers and acquisitions in the Ugandan financial sector made headlines in 2008.
One was the $25.3 million acquisition of Uganda Microfinance Limited (UML) by Kenya's Equity Bank and the other was the acquisition and rebranding of Commercial Micro Finance Ltd (CMF), at an undisclosed sum, by Global Trust Bank, a newly licensed bank in Uganda, majority owned by Nigeria's largest insurance company- Industrial and General Insurance (IGI) Plc.
The two microfinance institutions were at the time largest privately owned Tier II financial institutions. CMF had assets valued at UGX33.2 billion and UGX20 billion in deposits as at end of 2017.
UML, founded in 1997, on the other hand had total assets slightly above USD 34m (UGX56.1 billion at the time) and a gross loan portfolio of USD 22.8m (UGX37.6 billion) and 83,000 customers spread across 28 branches inside of Uganda.
Fast-forward to 2019- one of the two banks is no more- Global Trust Bank was on July 25, 2014, shut down by the central bank over insolvency. The other, Equity Bank has grown from almost the bottom of the industry and is now the 8th largest bank and 1 of only 8 banks in the Trillionaire's Club- CEO EA Magazine's categorisation of banks with over UGX1 trillion in assets.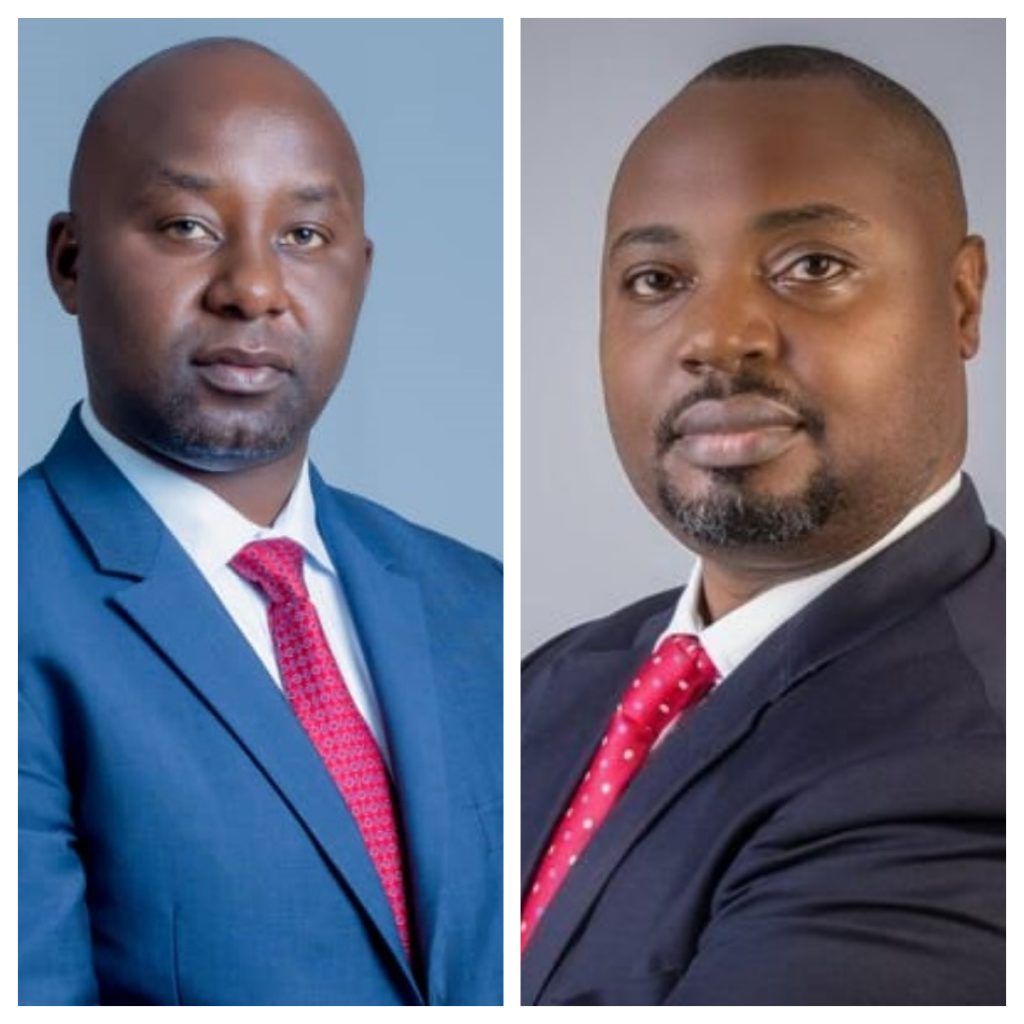 Following Equity Group's significant investment into the rationalisation, consolidation and rebranding of all UML branches as well as the installation of modern banking technologies, Equity Bank was by 2011, ready for full take off as a full-scale commercial bank.
Todate, Equity Bank has risen from being the 14th largest bank by deposits with UGX139 billion in 2011 with 1.72% market share, to the 8th largest bank by deposits, growing by 530% to UGX876 billion and 4.5% market share.
As a result, the bank has also in the same period grown from being the 13th biggest lender with a UGX136.2 billion loan book and 2.52% market share to being the 8th largest lender with UGX670billion in loans and 5.5% share of industry lending- a growth of 600%.
Buoyed by growth in lending, Equity Bank grew lending by 1,075% from UGX204.7billion and a market share of 1.8%- the 14th biggest in 2011, to UGX1.2 trillion at the end of 2018; more than doubling market share to 4.2%.
The bank also recovered from an UGX22.9 billion net loss in 2011 to becoming the 8th most profitable bank in 2018, having made a net profit of UGX35.5billion.
The K-factor in Equity Bank's growth
While the first years played a significant role in setting the foundation for growth, much of the significant growth has happened from 2015 and has largely been the work of two gentlemen; Samuel Kirubi and Anthony Kituuka- the K-factor!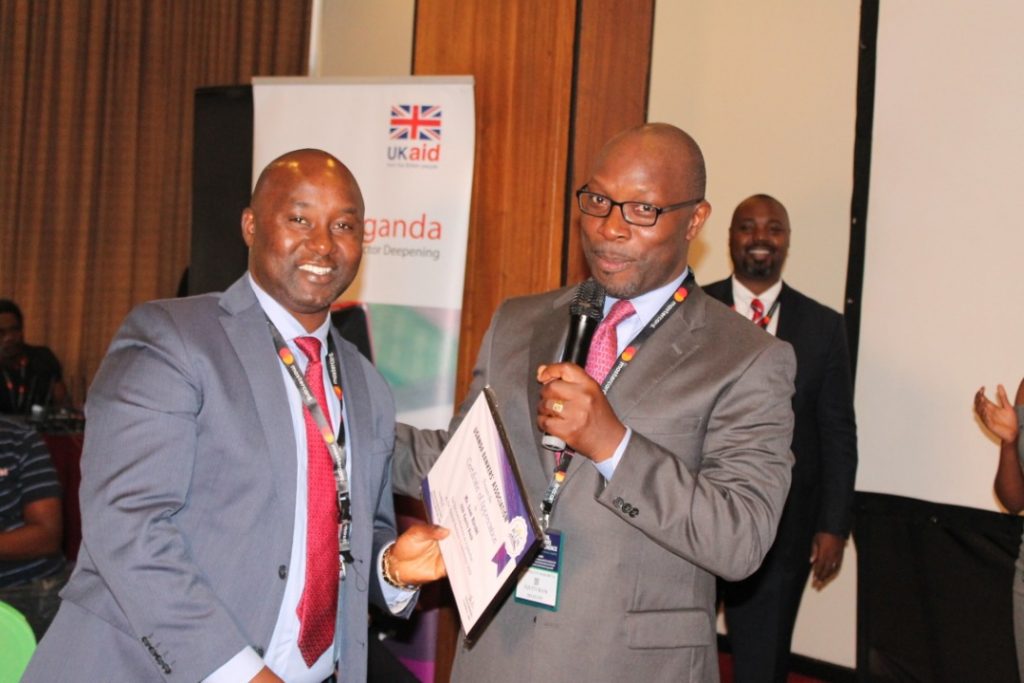 Mr Kirubi, joined Equity Bank Uganda as Managing Director in the last quarter of 2015 after serving as Managing Director, Equity Bank Rwanda and before that, Chief Operations Officer of Equity Bank South Sudan.
He holds a master's degree in Business Administration (Finance) from Moi University and a Bachelor of Arts Degree in Economics and Statistics from Egerton University. He is also a graduate of Advanced Management Programme (Strathmore- IESE Business School, Barcelona Spain).
Although Mr. Kituuka joined Equity Bank Uganda as Executive Director in June 2016, he in October 2014 was the Executive Director in charge of regional subsidiaries at Equity Bank Group; indirectly, Uganda was under his watch.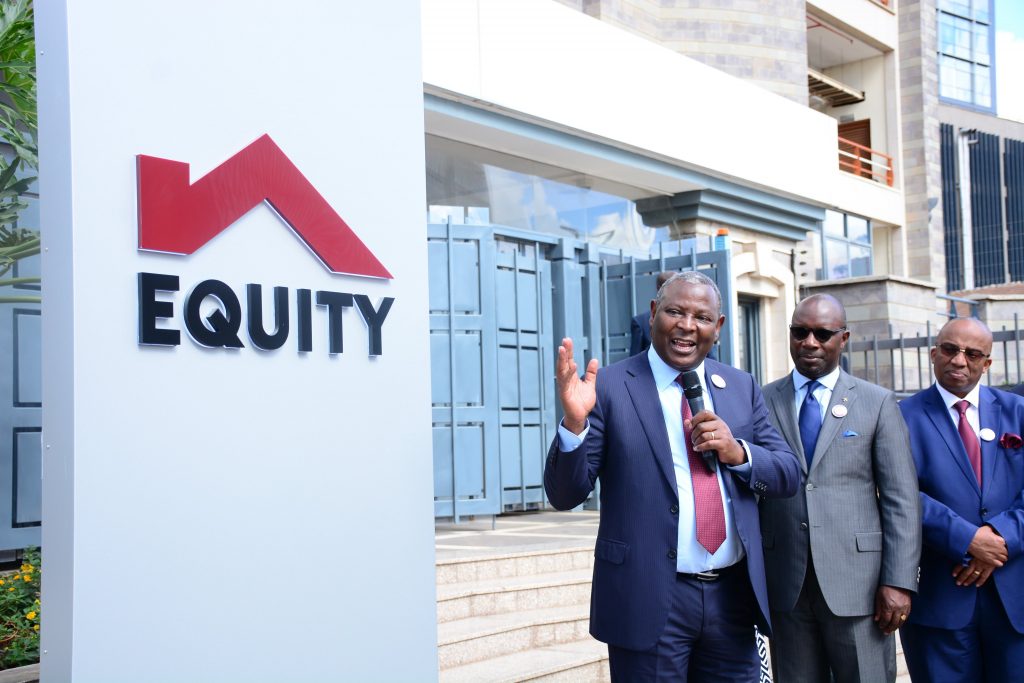 He brought with him to Equity Bank, over 12 years of banking, having previously worked with Kenya Commercial Bank (KCB) in Nairobi as the head of Global Corporates, KCB Bank Uganda Limited and Barclays Bank Uganda Limited.
He holds an MBA in Oil and Gas from Middlesex University, London and a bachelor's degree in Statistics and Applied Economics from Makerere University, Uganda. He is also an FCCA and an alumnus of the Strathmore, Lagos and IESE (Spain) Business Schools.
In March 2017, the duo were also joined, at a non-executive level by Apollo Nelson Makubuya, as board chairman. Makubuya, is a Ugandan corporate lawyer, with extensive knowledge about the banking industry.
The period between 2015-2018 has seen brisk growth in deposits- by 84% from UGX476.7 billion in 2015 to UGX875.5 billion at the end of 2018- a compounded annual growth rate of 16%.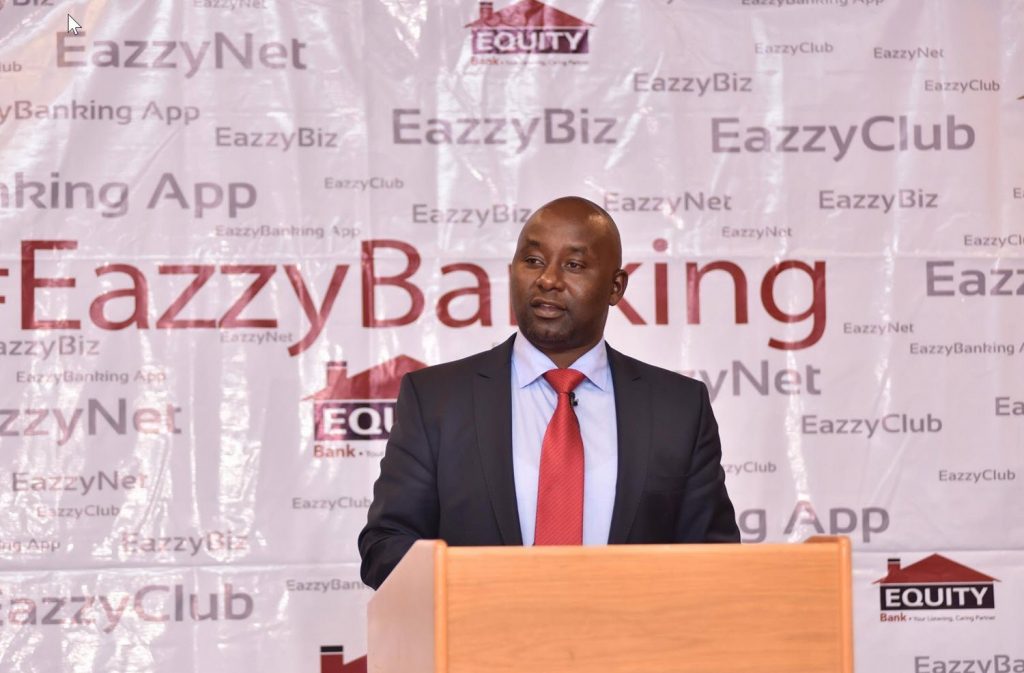 Lending has more than doubled, growing by 188.6% from UGX246.4 billion to UGX711 billion- a CAGR of 30%. As a result, assets have grown by 89%- from UGX622 billion to UGX1,175.4 billion- on average 17% growth year on year.
Matter of fact, in 2018 Equity was one of the fastest growing banks posting the second biggest growth in lending- UGX203.8 billion; 3rd biggest growth in deposits (UGX146 billion) and 4th biggest absolute growth in assets (UGX 147.bn).
This growth is powered by a large network of 39 branches and 45 ATMs spread across the country. 19 of these branches are located in Central and greater Kampala, serving over 800,000 customers. The Bank has also deployed a number of alternate channels to enhance product and service delivery. These include: Equiduuka, internet banking, Eazzy247- a mobile banking service, Point of Sales (POS) machines as well as partnerships with major telecom companies.
EquiDuuka, the bank's agency banking platform today, has over 2,900 agents all over Uganda. 
Rise and rise; Equity Bank seems unstoppable
According to 2019 half year results, Equity Bank is set for yet another above-industry growth 2019.
Customer deposits grew by 26% from UGX750 billion in June 2018 to UGX947billion in June 2019. Lending grew by 38%, from UGX601 billion to UGX829 billion, influencing a 22% rise in assets from UGX1,038 billion to UGX1,320 billion.
Profit before tax grew by 12% from UGX24.9 billion to UGX27.9 billion.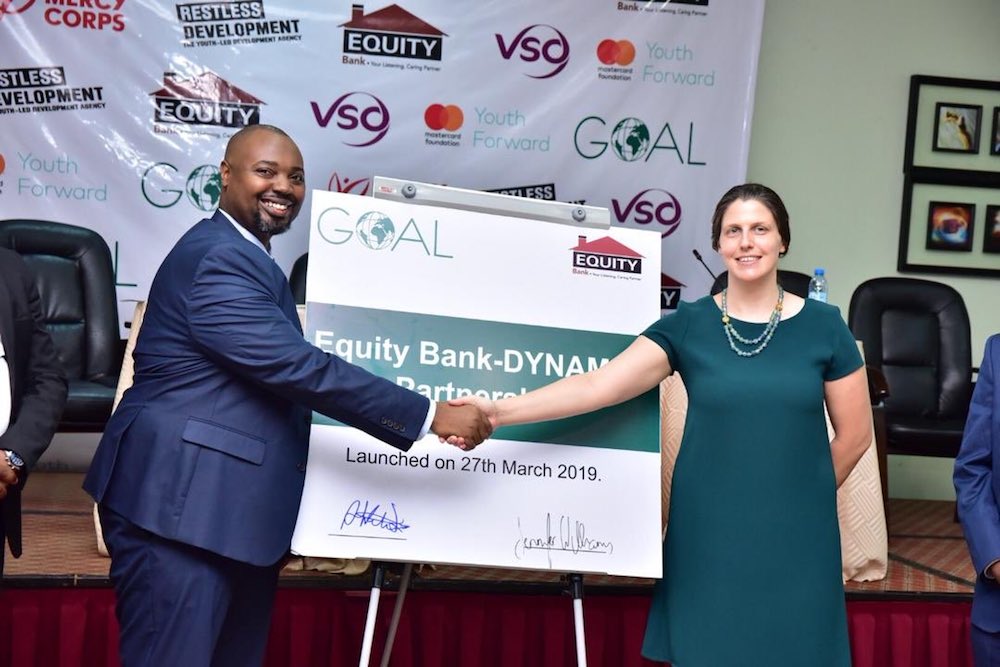 If this trajectory continues, the bank could close 2019 with over UGX1.2 trillion in deposits, UGX1 trillion in lending and over UGX61 billion in net profit.
But most importantly, the bank continues to live its corporate purpose of transforming the lives and livelihoods of its customers, socially and economically by availing them modern, inclusive financial services that maximize their opportunities.
In line with its group approach, Equity Bank is one of the leading enablers in driving inclusion through innovations and strategic partnerships with telecoms, utility companies, local governments, religious bodies, and third- tier financial institutions.
Bank of Africa's Arthur Isiko on the bank's quest to transform Ugandan SMEs and the future of banking
Arthur Isiko (FCCA), is a seasoned banker who has spent 17 years in banking at BANK OF AFRICA's Uganda country operation. He joined the Bank in 2003 from PricewaterhouseCoopers as an Audit Manager and rose to become the Head of Finance, a role he served in for 6 years. In April 2010, he was appointed the Bank's Executive Director and later became Managing Director in October 2015. He holds a Bachelor of Commerce degree in Accounting from Makerere University and an MBA from the University of Warwick.
Since taking on the role, the Bank has steadily grown its total asset book by 64% from UGX 498billion in 2014 to UGX 815billion by end of 2018. There has also been a notable turn around in profitability from UGX 1billion in 2014 to double digit figures of each of the last three years with 2018 at UGX 12.6 billion.
CEO EA Magazine, caught up with Mr Isiko on a number of insights about Bank of Africa, the banking industry and several other issues.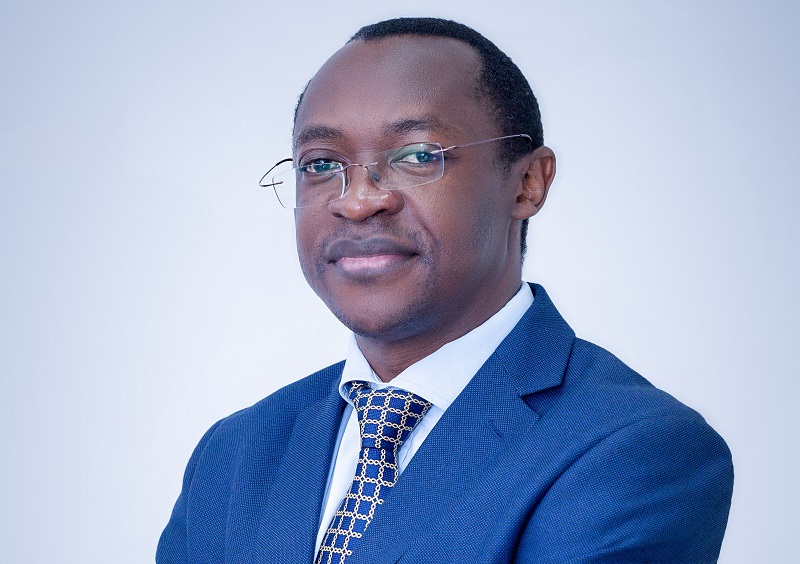 Who is Bank of Africa?
Bank of Africa started its operations in Uganda in January 1985 as small deposit-taking private company within a family conglomerate. In July 1991, it evolved into an investment bank. By November 1996, it was granted a commercial banking license as Sembule Commercial Bank. In October 1997, the shareholders of the Bank successfully secured co-investors in the form of Banque Belgolaise of Belgium (the part of Fortis Group), and the Netherlands Development Finance Company (FMO) who recapitalized the Bank and re-branded it Allied Bank International. It was run under this arrangement until December 2006 when Banque Belgolaise divested its ownership to Bank of Africa Group SA, an international banking consortium. The change in ownership was accompanied by a change in name to Bank of Africa – Uganda Ltd. With acquisition of a controlling stake in Bank of Africa Group SA by BMCE Bank in 2010, BMCE Bank of Africa became the ultimate holding company of the Bank.
BMCE Bank of Africa is present on four continents in 32 countries, 21 of which are in Africa, 8 in Europe, 1 in North America, and 2 in Asia. It operates with a total asset base of USD 30 billion and over 15,000 employees. In East Africa, the Group is present in Tanzania, Kenya, Burundi, Rwanda, and DRC. We also have a representative office in Ethiopia.
In Uganda, we operate 34 branches that are well spread across the country. Over the last 5 years, we have enjoyed a healthy growth – roughly a cumulative annual growth rate of about 17% in total assets, customer deposits, and credit.
What in your view do you think differentiates BANK OF AFRICA from the rest?
First, our heritage allows us to have multi-cultural DNA which allows us to fuse local market knowhow with international best practice Group strengths as we deliver effective financial solutions to our clientele.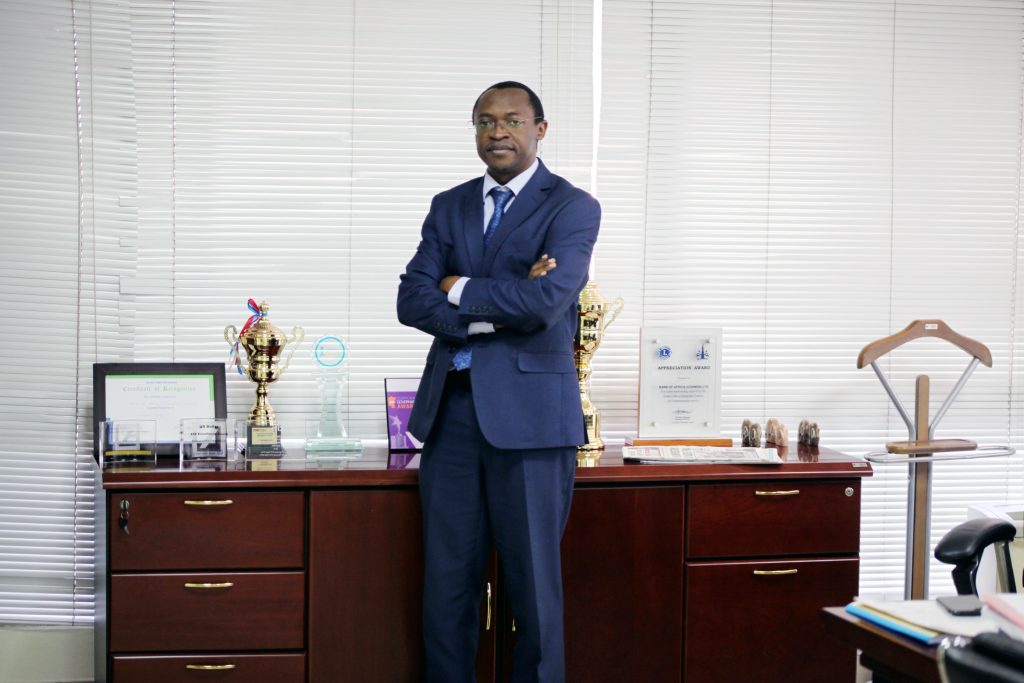 Second, we have been successful in significantly contributing to Uganda's economic development through major interventions especially in the education, construction and trade sectors. Today, BOA in Uganda finances roughly 10% of the total credit to the education, construction and trade sectors, which is above the equilibrium 4% market share in a 24 bank market.
We are the go to financial solutions provider of many of the largest and medium-sized construction companies in Uganda and we are helping them grow and be able to finance many of the large contracts that you see in Uganda.
We are extremely passionate about the education sector in Uganda. Financing quality hard and soft infrastructure in the education sector and supporting the players in the sector to run their institutions more efficiently and profitably, to us, is much more than just business, it is about contributing to the growth of our economy. Quality education raises our young population's productivity, improves innovation and creativity and boosts entrepreneurship, all of which are key drivers of economic growth and eventually development.
What would you say are some of the bank's biggest milestones in the last 5 years?
Being able to transform ourselves from a bank that was struggling with profitability to a highly profitable bank, with a cumulative annual growth rate of about 17% over the last 5 years is probably our biggest achievement. This is especially important in light of the growth rate of the Ugandan economy that has averaged 5% per annum and the average banking industry annual growth rate of 10% in the same period. Tripling the average economic growth rate and almost doubling banking industry growth is a significant achievement for us.
Secondly, we were the first bank to introduce the Mobile Wallet into this market. Obviously, mobile banking has now been adopted by many other financial institutions but I am proud to say that we were the first movers in that channel and our mobile banking solution today still provides a very significant competitive advantage in the market. When you compare what our wallet offers versus what other wallets offer, we still have a compelling solution.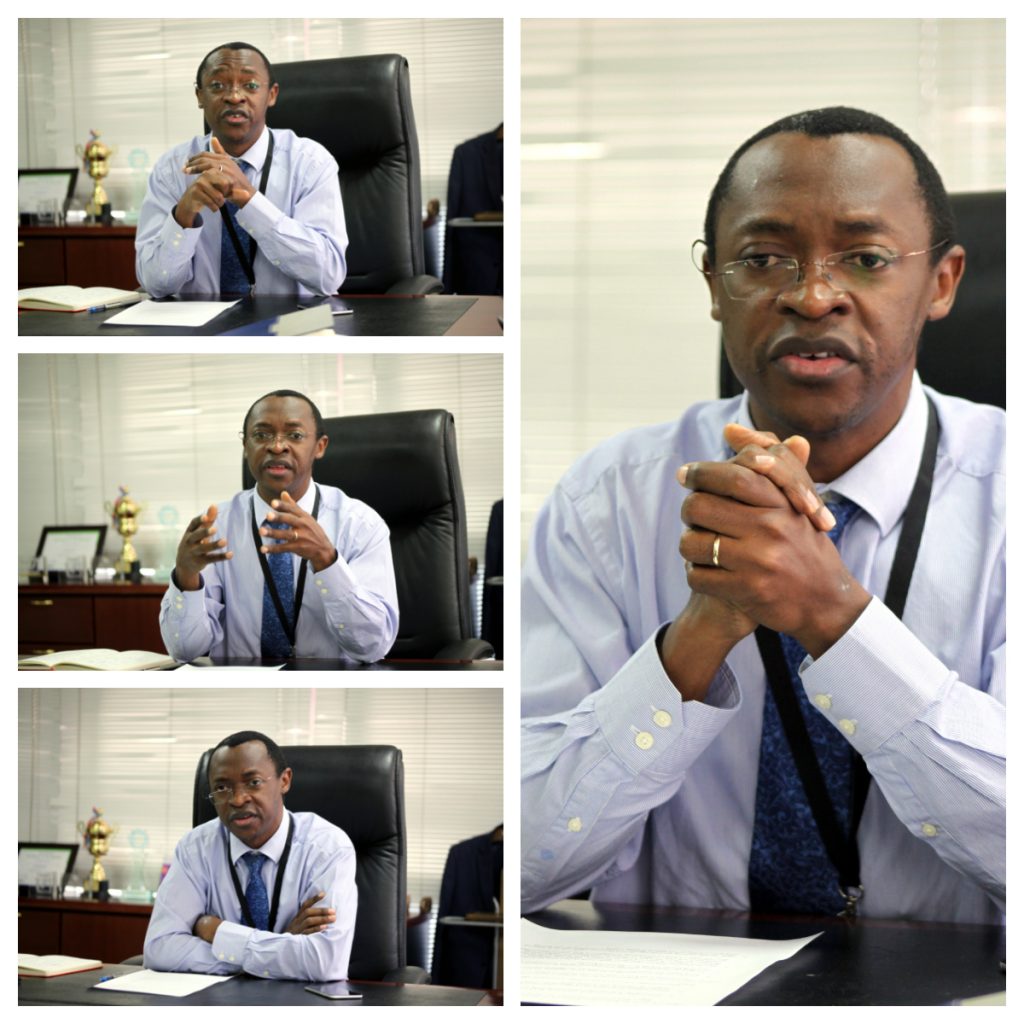 Thirdly, we have grown our footprint. 15 years ago we only had 3 branches while today we have 34 branches and a growing number of agent locations across the country. Though we have expanded our brick and mortar channels we have also introduced a considerable number of alternative channels, thus providing improved access and flexibility to banking service.
You mentioned that BOA is passionate about the growth of the Ugandan economy. SMEs are a critical building block of this economy and yet are starved of credit. What solutions does BOA have for SMEs?
SMEs are an integral part of our business strategy. I did mention earlier that as a business, we are passionate about construction, education and trade sectors and many players in these sectors are SMEs. Today we have over 70,000 SMEs that we bank and SMEs contribute roughly 20% to our assets, liabilities and revenue. In fact, for the next 3 years, our primary focus will be to further increase our intervention in this segment. We anticipate that the SME contribution to our business will exceed 30% in two years.
Our SME strategy lies in understanding the challenges that they face and customising solutions for the sector while eventually ushering them into the formal sector. For example many SMEs face challenges with being able to put up sufficient collateral. But today BOA has products and services that do not necessarily require collateral.
It is also true that many SMEs do not keep formal or audited financial records, but we have evolved solutions that allow us to work with the SMEs to understand their cash flows, so we can be able to support their needs while providing affordable financing and operational solutions necessary for their growth.
Are you looking at the budding oil and gas sector as well?
The oil and gas sector is going to be a very significant sector in Uganda over the next many decades, so we cannot avoid it. But again much of our contribution is going to be around supporting SMEs that are already involved in or want to be involved in the sector.
Digital banking is upon us, how prepared is BANK OF AFRICA?
The future of banking is in mobility. Consumer preferences and industry innovations are all increasingly moving towards bank-as-you-go or 24/7 banking. Customers are increasingly opting for financial service availability whenever and wherever they want.
As a bank, it is critical and it is part of our focus and vision to anticipate these needs and be the bank that responds to them. We started the bank-led Mobile Wallet proposition in Uganda and today the industry has wallets, agent banking, and internet banking all channels aimed at driving convenience for the customer. There will be multiple options, for the public out there and obviously with those options comes the flexibility that the client is looking for.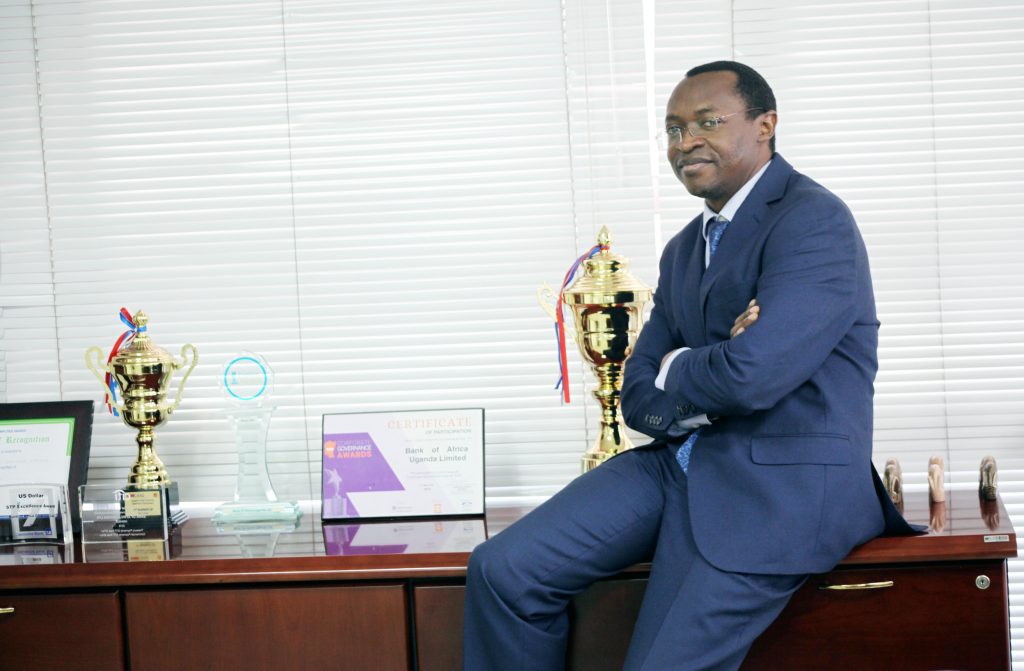 That said, brick and mortar banking is not entirely going away, but rather its use will change. In the future, as the premium on mobility increases, we hope to see a transformation in the use of banking halls from simply transactional locations to service centres, where customers come to obtain financial advice and discuss growth prospects of their businesses and plans, rather than undertake basic transactions.
Can you tell me roughly how cheaper an agent is compared to a brick & mortar branch?
Over the last five years the cost of operation in the banking sector has averaged anywhere between 7% to 9% per annum of bank total assets. Half of that cost is apportioned to payroll related costs. As more and more basic transactions go to the agent network and electronic channels, eventually these payroll costs will significantly reduce. If you consider other brick and mortar related costs such as branch rent and utilities, the cost savings arising from alternate channels such as agent banking becomes quite significant. These savings are expected to be passed on to the customer.
So can we say that as agent banking and other forms of digital banking take root, we should warm up to affordable lending?
I think yes.
We need to understand why lending rates are as high as they are and I can offer two basic reasons; the first is the expected return from those investing in offering financial services and the other is the cost of providing the service.
Starting with the expectations of those investing in financial services, today an investor in financial services has two options to generate returns, lend to the private sector and get a return at a certain risk or lend to government the biggest borrower in our markets today through participation in government paper auctions.

In fact if you closely examine private sector financing many African countries, private sector credit comprises just about 20% of GDP, compared to developed countries such as the US where it is 180% of GDP or UK and China where it is 140%. There is just a handful of African countries where private sector credit is above 50% of GDP such as Morocco (80%) and South Africa (about 65%).
So for example today in Uganda, the interest rate on a three to five year bond averages at about 14%. An offshore investor would consider such pricing and account for potential foreign currency fluctuations, typically, a potential Shilling annual devaluation of 5% based on long term Shilling past behaviour. Logically therefore, such an investor should expect a typical Ugandan investment return of 19%. Consequently, it would be illogical for such an investor to consider lending to the private sector at less than 19%.
On the operating cost argument, as I have mentioned to you, the average cost of operation in any financial institution ranges roughly between 7% to 9% of a bank's total assets. So if a cost of operation of 9% is taken together with an average cost of funds in the market of between 3% to 5% and another 2% to 3% as cost of risk, even before accounting for investment profit margins, you have a minimum funding cost of 17%. So hoping for average lending rates below this is a stretch, unless something is done about the cost of operation.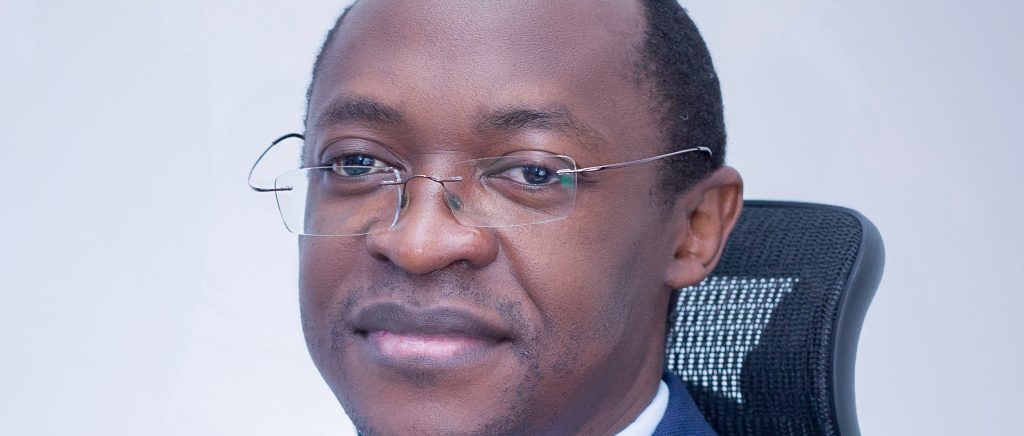 That is why as a banking industry, one of the approaches we have considered is to take a look at the biggest cost centre which is the cost of operation and introduce mechanisms to reduce this cost such as agent banking. If we can bring down the cost to about 4-5%, we will immediately see that translate into a similar reduction in the cost of borrowing.
The Ugandan banking industry is top heavy; 5 out of 24 banks control 61% of bank assets and 74% of profitability. Don't you think Uganda is overbanked? Do you believe there is a case for fewer banks that will benefit from economies of scale, lower their costs and pass on these benefits to customers in form of lower interest rates?
I do not think so.
Today, if I take our 24 banks which are now going to become 26 with the two new entrants, compared to our population, which is about 40 million people that would compute to roughly 1.4 million people per bank.
If I just take that as a statistic and compare with other countries, Kenya, Tanzania, South Africa, and the UK are at about 1.6 million people per bank. So from that simple statistic, numerically we are not necessarily overbanked.
So the problem then is different, the problem is infrastructural and access to the under banked or unbanked. It is still difficult for financial service providers to deliver service to the informal sector in a cost-meaningful way. That is why you have a scenario where in a population of 40 million people, out of which 14 million is the labour force, there are only 9 million bank accounts but 22 million mobile money wallet subscribers.
That tells you that there is an under-banked population that still requires formal financial services.
Over the last 10 years, we have seen several Ugandan executives rise up to become CEOs of multinationals in various sectors including banks. In your assessment, do you feel we have arrived or are we still lacking in some areas?
Over the last couple of years, we have actually increased the executive expertise that we have as Ugandans. Our educational levels are higher and international industry exposure and experience for many of the executives in this market has also grown. So yes, the crop of people who are available to run institutions and entities in the country has increased, but that is not to say that we are at optimal capacity.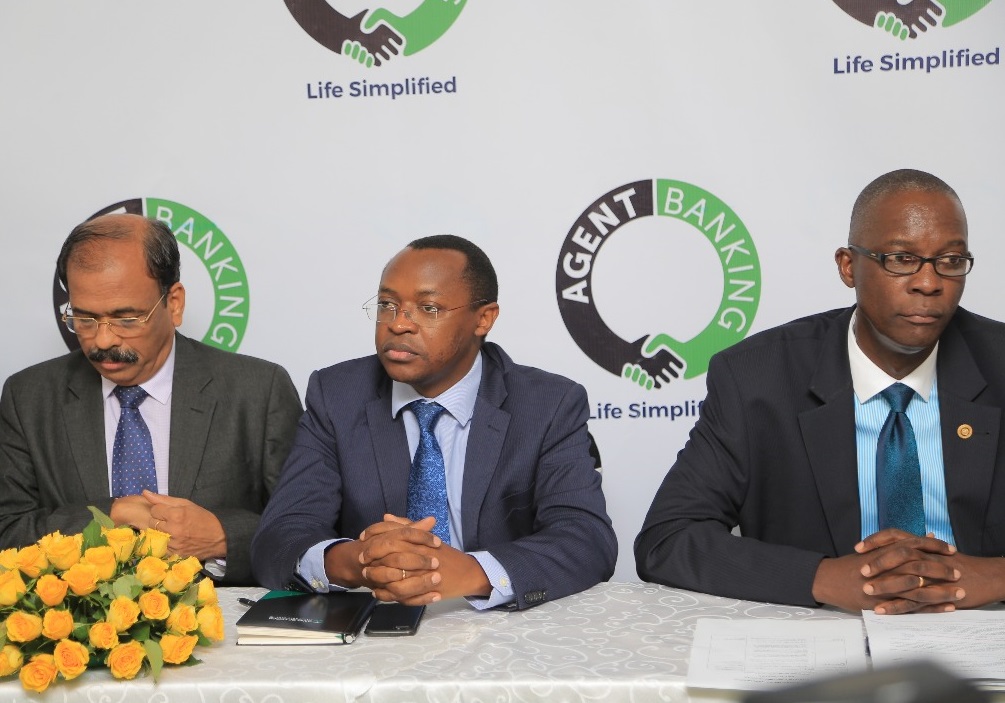 It also does not in its entirety necessarily explain why there is an increase in local executives. There is another factor that is completely ultra vires of what is happening in Uganda and that is the growth of companies and the middle class in Asia. The explosion of the middle class and successful companies in China, India and in most of the Asian tigers is quite significant that the expatriate requirements there have actually increased and as such, a transfer of executive expatriate service to Asia has gradually resulted into reductions in supply in Africa.
Furthermore, while there has been an exponential increase in the quality of talent, multinationals also realise that there are cultural issues that expatriate staff need to deal with coupled with the high costs related to managing expatriate staff. Typically if you do a comparison of local versus expatriate recruitment, typically a local resource would be 2 to 3 times cheaper than an expatriate resource. So that has been significant motivation for the multinationals to consider local talent.
When you look ahead in the next 5-10 years, what would you say are the major trends that are going to shape the financial services industry and how are you positioning BOA to exploit or be at the forefront of those trends?
As I mentioned earlier, the premium on mobility is going to continue defining what many financial institutions do. And it is not just what we are doing today but in almost everything that we deliver. It is going to be a requirement to deliver service in a way that is providing a lot of flexibility to the customer.
Today, financial institutions are blessed with big data. If there is any sector in Uganda that has opportunity to use big data, it is the financial services industry. I believe this data will shape how we segment, target and position solutions to address the needs of our potential and existing customer base.
Another trend is the growth of social media which has brought a serious public attention deficit. I will not call it a disorder yet but it is a serious attention problem. To get attention from the public, today is extremely hard, far much harder than it was 10 years ago, as focus tends towards what is more exciting and attention grabbing.
Knowledge sharing to create the kind of information symmetry that is required for financial services to be effective is going to require extremely directed communication that relies on big data and therefore financial institutions that are extremely savvy with the way they handle big data are going to really succeed.