Ugandan law firm KTA Advocates, beats Africa's top names to continental Intellectual Property Award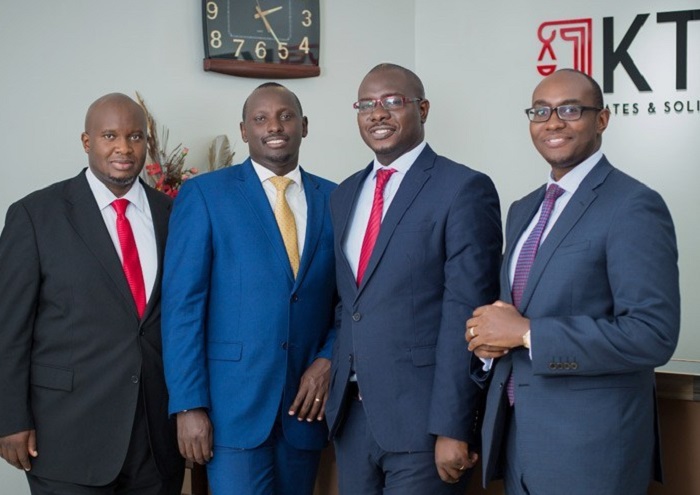 Ugandan law firm, KTA Advocates has won one of the main awards at the prestigious African Legal Awards 2019 hosted in Johannesburg on 6 September, 2019.
The firm was awarded the coveted Africa's Intellectual Property (IP) Team of the Year in a closely contested category that featured Africa's top IP Firms.
KTA on its website, says it specialises in Technology, Media, Telecommunications, Intellectual Property and Construction Law.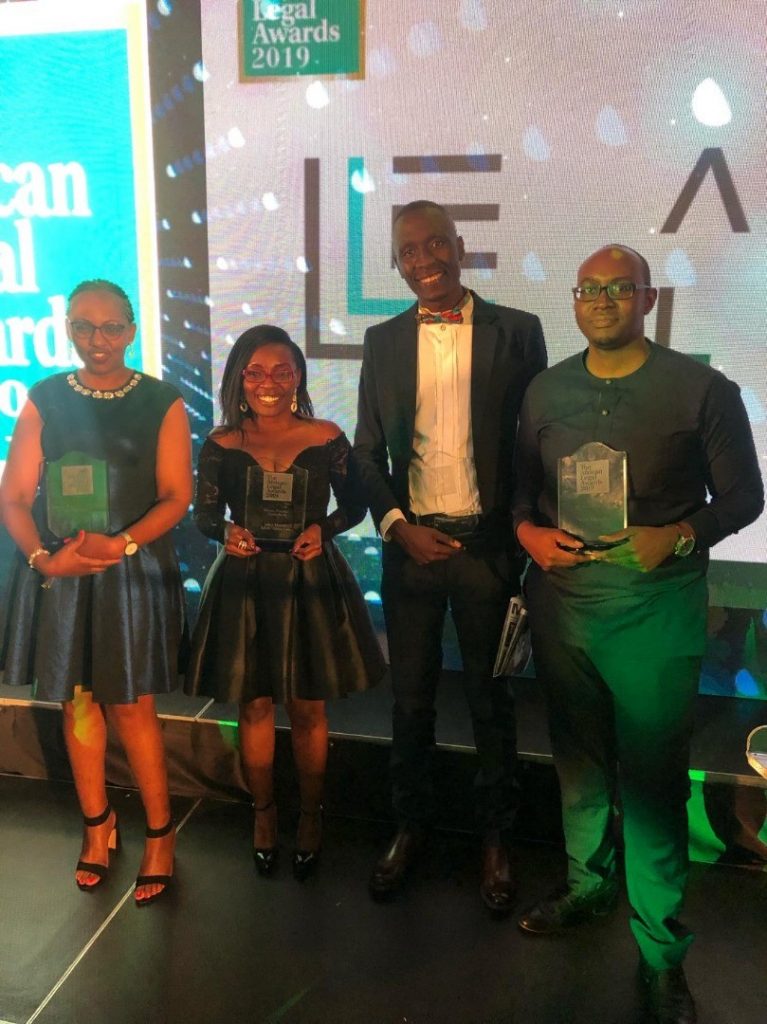 The firm that is only 10 years old, beat some of Africa's big names, such as Bowmans (South African), ENSafrica (South African), Ngeri, Omiti & Bush Advocates (Kenyan) and Webber Wentzel (South African), Aelex (Nigerian) and Aluko & Oyebode (Nigerian) to the coveted accolade.
The firm is run by Edwin Tabaro as Managing Partner. Justus Karuhanga, Edgar Tabaro and Kenneth Muhangi are partners, while, Hon. Justice Patrick Tabaro, a former Constitutional Court Judge and Acting Principal Judge is a consultant at the law firm that has positioned itself as thought leaders in the Intellectual Property and Media Law space.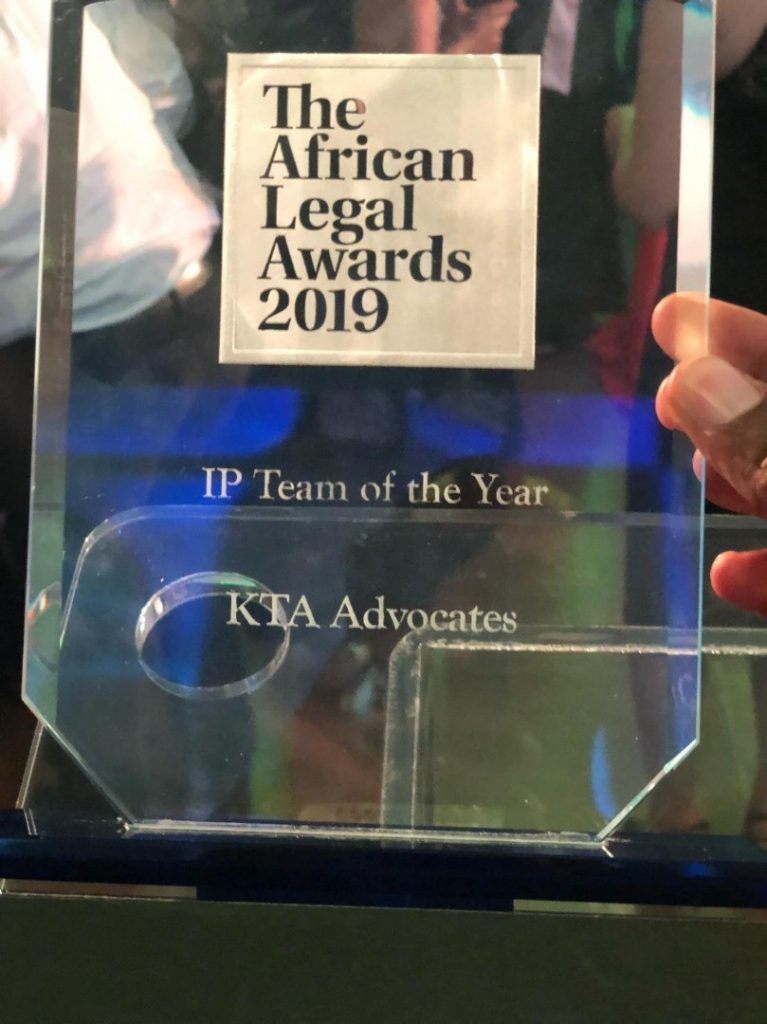 Other than the main win, they were also nominated in other other categories such as, Specialist Law Firm of the Year and Boutique Law Firm of the Year.
Kenneth Muhangi, a Partner at KTA and head of the firm's Technology, Media, Technology & Intellectual Property practice, was nominated as Partner of the Year.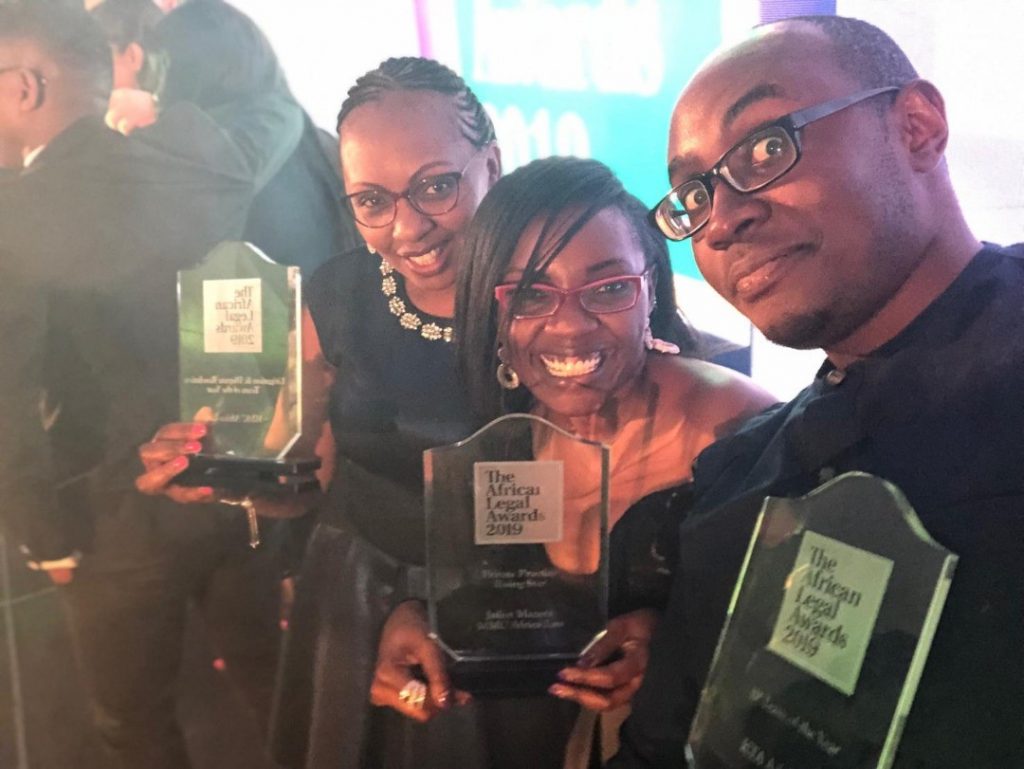 Hosted by Africa Legal, Legal Week (organizers of The British Legal Awards) and the Corporate Counsel Association of South Africa, the African Legal Awards recognize excellence and innovation in the legal profession on the continent.
The winners were decided by an independent adjudicating panel made up of general counsel and other senior members of the legal community.
Other Ugandan wins
Daphne Dorcas Butagalanye, an Associate at Signum Advocates, another Uganda law firm took home the Private Practice, Most Promising Newcomer Award.
Ronald Murungi, the Head of Legal & Group Company Secretary at ENCOT Microfinance Limited a Masindi District based rural community development micro-credit and rural-enterprise, won the In-House Rising Star Award.
Why Absa tapped Nazim Mahmood, to complete its separation with Barclays in Uganda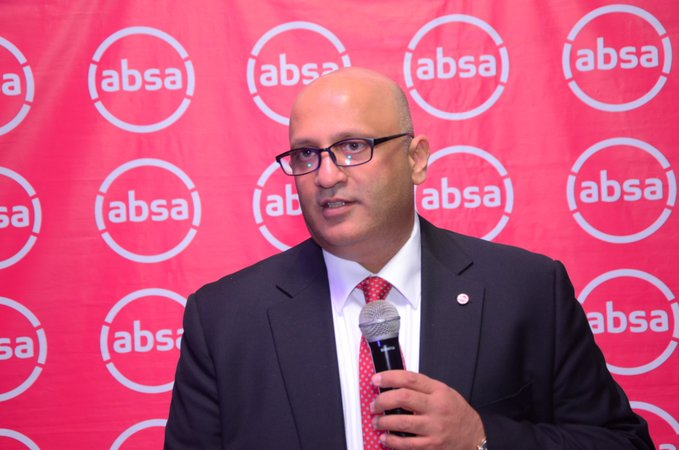 When it comes to migration, integration and rebranding, Barclays Bank has had a nasty experience in Uganda before. The 2009/10 integration of newly acquired Nile Bank into Barclays was such a pandemonium that at some point it sparked false fears that the bank was closing- but all that is in the past.
Barclays Bank has since stabilized today. It is the 5th largest bank by assets, lending, customer deposits and profitability, with approximately 10% market share on all those parameters. It, in 2018 registered UGX2.8 trillion in assets, UGX1.2 trillion in lending, UGX1.8 trillion in deposits and UGX69 billion in profits.
This time, with Barclays Bank metamorphosing into Absa, the powers that be know better than repeating the mistakes of the past and they couldn't have tapped on a better person than Nazim Mahmood to head the Ugandan execution.
Mr. Nazim Mahmood was in June 2019 appointed as Managing Director/Chief Executive Officer replacing Mr. Rakesh Jha who had served Barclays for four and half years, leaving the bank in a solid position.
During Jha's time (2018 to mid-2019), Barclays, saw a Compound Annual Growth Rate (CAGR) of 13.3% in assets- on the back of a 63% growth in deposits and 98% growth in lending as at end of 2018.
Profitability grew by 67.4% as at end of 2018.
Not only does Nazim, come in with a wealth of retail, SME and corporate banking experience, spanning nearly two decades in between 3 global banking giants (Citibank, Standard Chartered and Barclays) in Asia and Africa, but he also possesses prior Ugandan experience, having worked as Director Retail & Business Banking (Commercial & SME) at Barclays Uganda, between August 2013 and August 2017. It is from here that he rose to Barclays Africa, Headquarters in Johannesburg as the Director Core Banking Transformation in charge of Greater Africa.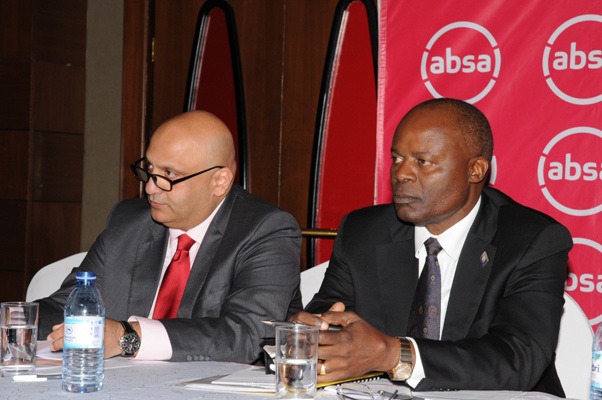 It is perhaps his most immediate job as Director Core Banking Transformation, which made him more suitable for the Barclays Bank Uganda top job, whose key KPI is the delicate transition from Barclays Uganda to Absa Uganda, a process that the bank says will be completed by mid-2020.
Core banking is at the heart of modern banking especially in today's world where banks are racing to provide seamless banking across multiple branches and branchless channels- both in-country and across the world and as such the migration from Barclays to Absa would first of all have to be seamless in-country but more importantly allow Barclays customers to continue transacting globally in the new Absa environment.
As Director Core Banking Transformation he was closely involved in the successful migration of banking platform of six African Barclays/Absa subsidiaries- Botswana, Ghana, Mauritius, Tanzania, Seychelles and Zambia – from Barclays Plc's data centre in the United Kingdom to Absa's data centre in South Africa. This migration, which took place during 12th to 14th April, entailed moving customer transaction-processing capability and data from IT systems owned and housed by Barclays to systems owned by Absa in South Africa- a delicate process that Absa announced had been successful on 16th April 2019.
Between 18th – 19th May 2019 Nazim was also involved in the successful migration of digital channels and their respective account origination applications used by ten African subsidiaries — Tanzania, Ghana, Botswana, Zambia, Mauritius, Seychelles, Uganda, Kenya, Mozambique and National Bank of Commerce in Tanzania (NBC) (majority owned by Absa) — from the Barclays PLC data center in the United Kingdom to Absa's data centre in South Africa.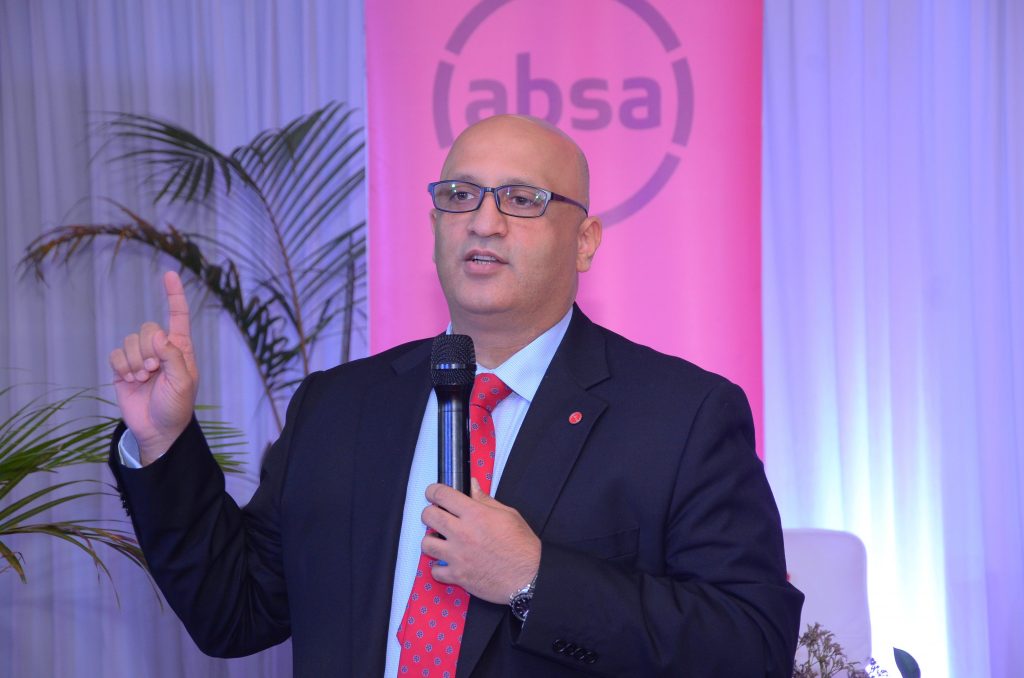 With the heart and nerve centre of the transition done, Absa on 07th June 2019 announced that the programme to separate from Barclays PLC was 69% complete, with 184 of the 266 projects having been successfully delivered, two years into the three-year programme.
So the decision to bring Nazim to Uganda, to head Barclays' full integration into Absa was just in time, as Absa now moves into the phase of actual name change and subsequently the blue to red transition.
Part of the Absa Group's separation agreement with Barclays PLC was to remove the Barclays brand from all assets by mid-2020 at the latest.
Nigeria was on July 3, the first market out of South Africa to fully change over to Absa.
About Nazim Mahmood
He started his banking career as the Credit Policy Head at Citibank, Karachi Pakistan (2002 – 2005) from where he became the Head of Risk Management, SME & Secured at Standard Chartered Bank in Dubai, UAE.
He then joined Barclays, as the Head of Branch Banking & Investments in Cairo, Egypt (August 2007 – September 2008) and went on to become the Head of Retail Business Development – Emerging Markets within the same bank. Between February 2009 and September 2011, he rose to become the Regional Head of Credit Operations at Barclays, Egypt.
From August 2010 to July 2013, he rejoined Standard Chartered Bank as the General Manager, Priority & International Banking in Karachi, Pakistan and in August 2013, he made a comeback to Barclays Africa, this time as the Director Retail & Business Banking (Commercial & SME) at Barclays Uganda.
In September 2017, he left for Barclays Africa, in Johannesburg to work as Director Core Banking Transformation, Greater Africa, his most immediate position before being appointed Managing Director / Chief Executive for Barclays Bank Uganda. The seasoned banker holds an MBA (Finance) from the Bentley University's Graduate School of Business as well as a bachelor's degree in business administration from the University of Massachusetts, Amherst in the United States of America.
Uganda needs more pensions reforms to ensure more Ugandans save more and longer for a more meaningful retirement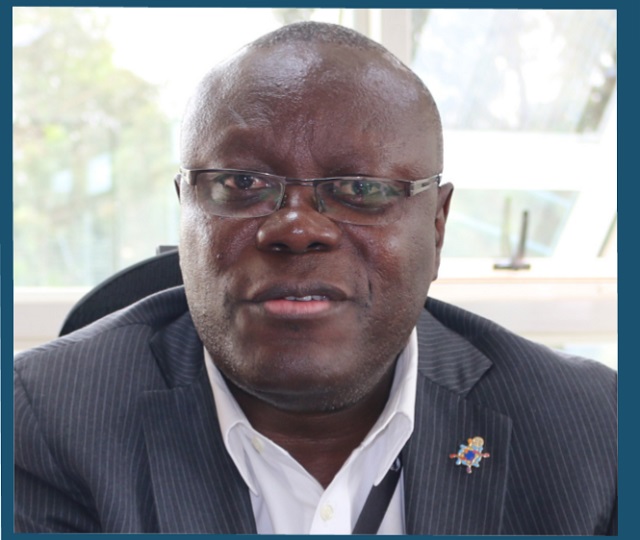 In March 2018, Mr. Martin Nsubuga the Director of Supervision and Compliance at the Uganda Retirement Benefits Regulatory Authority (URBRA) was appointed to serve as the Ag. Chief Executive Officer and subsequently confirmed in June 2019.
CEO East Africa Magazine's Muhereza Kyamutetera sought him out on a number of developments in the retirement benefits sector.
It was recently announced by South Africa's Alexander Forbes Emerging Markets (AFEM) and Kent Holdings, a Ugandan entity that the latter had acquired the 51% held by AFEM in Alexander Forbes Financial Services Uganda Limited. Recently it was also announced that Stanlib, wholly owned by Liberty Holdings Limited, itself majority owned by Standard Bank was also quitting Uganda. Why now?
I think you need to look at what is happening both at a regional and domestic level.
Alexander Forbes Emerging Markets, which is South African has been quitting the East African region slowly and I think we are the last market to exit, after Tanzania and Kenya.
Stanlib as you mentioned is also quitting the Kenyan and Ugandan markets as well. You should appreciate that Stanlib was the first services provider in this market even before the liberalization bill and even before the establishment of URBRA; they were the first fund managers.
Their anticipation was big business but I believe the pulling down of the Liberalisation Bill that was before parliament by Ministry of Finance, distorted market dynamics and plans of those who had high expectations in this market.
The pulling of the liberalization bill meant that we will continue to have NSSF which is a giant in this market holding the largest portfolio – with about UGX2 trillion in contributions and gains on investment every year. If you have all this money coming to NSSF alone, ideally it crowds out any other player that would have been interested in this market.
The liberalization bill was looking at the opportunity in this market for other contributors who may want to opt out of NSSF; not taking out money currently held by NSSF but the new money/savings would be seeded or managed by another entity, but this did not happen in this market.
Besides that, I think after the restructuring of Stanbic Bank into Stanbic Uganda Holdings Limited and in the process creating entities that could either be interested in fund management or engage in investment activities e.g. investment in government securities, that Stanlib itself has been doing, the owners of Stanlib didn't see it necessary to have another entity doing the same here in Uganda.
Does that mean that there is no room for other operators?
No. Not at all, other funds can operate but not extensively.
The market, has in the last 3 years, seen new entries; we have had Britam Asset Management the asset management arm of Britam Group coming into this market and in February this year, we licensed EnWealth, a pensions administrator from Kenya as well as Xeno Technologies, another new player was licensed.
So, what is your projection about the future of this industry?
The sector is steadily growing!
We are proud of the sector- it is the fastest growing sector in this economy. Sector assets in 2018 grew by 26.1% to UGX 11.6 trillion (11.5% of GDP) compared to UGX 9.2 trillion (10% of GDP) in 2017.
Although 75% of this is invested in government securities but we can still say that largely, the sector is providing huge liquidity into this market.
The only limitation is that much as we have grown on the liquidity side, the demand side might have constraints going forward. That is why as government, we need to think of other alternative investments to tap into high liquidity investment vehicles.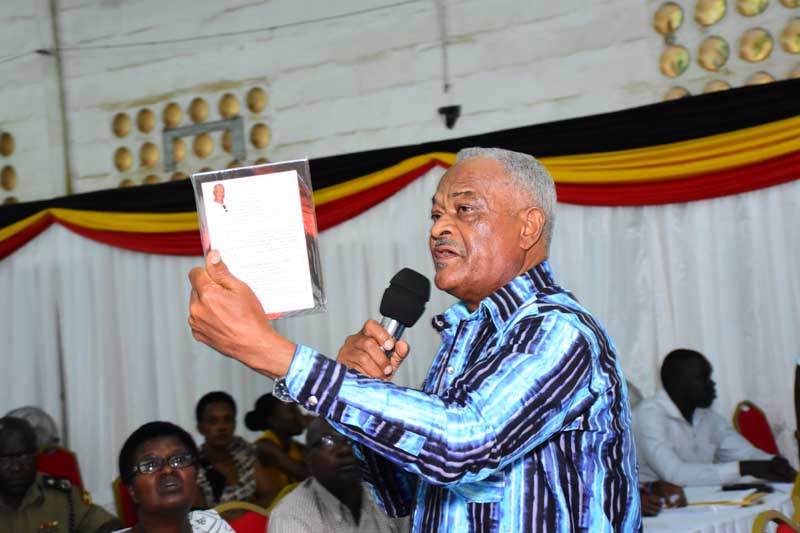 That said, we also see liquidity spilling over to other areas that were not attracting these funds such as non-listed equities. Although just 2% of sector portfolio in unquoted equities, it is still quite a substantial amount from zero- it is a move in the right direction as it compels the non-listed entities to reorganize and tap into these funds instead of the expensive commercial finance.
However, the equities market has not been so good in this market; the Kenyan equities market has helped in one way or another. Most of the investments in Uganda are largely supported by the returns on government securities although some players like NSSF are investing significantly in the property market.
Looking forward, what worries you about the sector?
Like I have said, we are not worried about growth, the 20% + growth will continue, unless there is a serious collapse in the economy and the employment structure in this country and there are no jobs completely.
As a regulator, what worries us, is the lump sum payments being paid to beneficiaries- that is not sustainable. It doesn't matter how long you have worked, how much you have been paid – if your retirements benefits are paid lump sum, it is very unlikely that you will continue to have this money throughout retirement.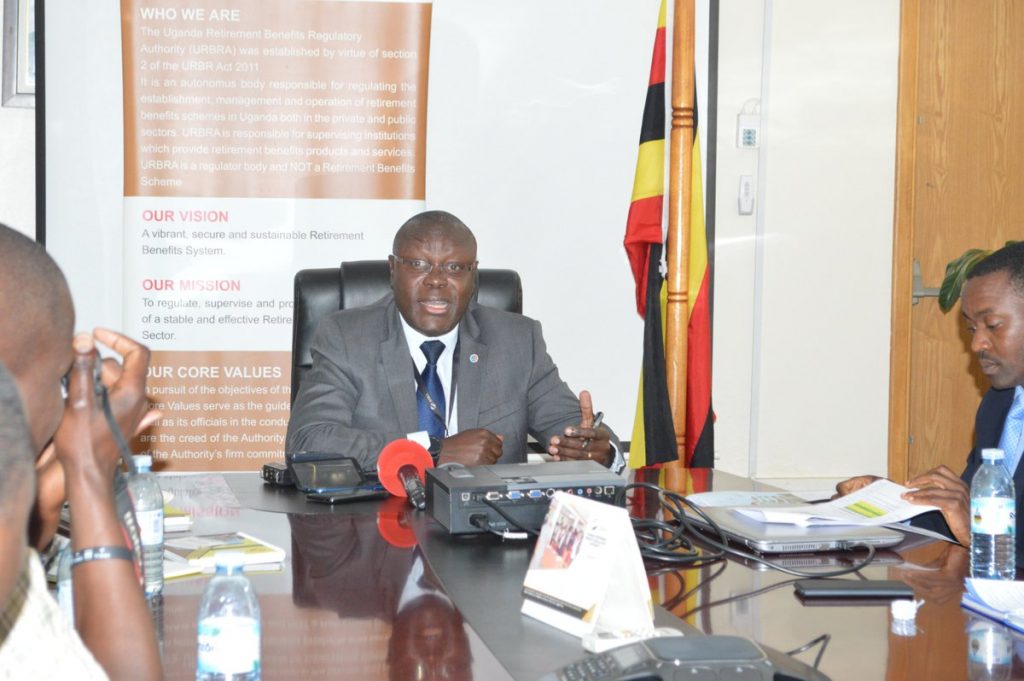 Research has shown that most of the people who have got their benefits after retirement, deplete it in less than 3 years- the how is also a different story. Research has also shown that life expectancy after retirement is 13 years, so it means that the person will live the remaining 10 years in abject poverty.
It is also a fact that less than 5% of the people who save with NSSF have an average of Shs50 million in accumulated savings and that means that the majority – over 90% don't have money that is enough to sustain them in retirement.
We are saying, instead of paying one a lump sum of UGX50 million, if you spread it over a period of 10 years, this would give you an average of Shs500,000 per month- not much but quite decent for someone who used to earn about UGX2500,000 per month and hopefully this time, they do not have as many obligations.
That is why we say we urgently need reforms in benefits payment as well.
In pensions language, the replacement rate in our pensions sector, is extremely low, which is why we also need to look at how people can enhance their savings for retirement. For example, we also note that some of the people who are saving with NSSF have other savings in occupational schemes at their work places; we are trying to work out reforms to consolidate all those savings so that they are not accessible till retirement.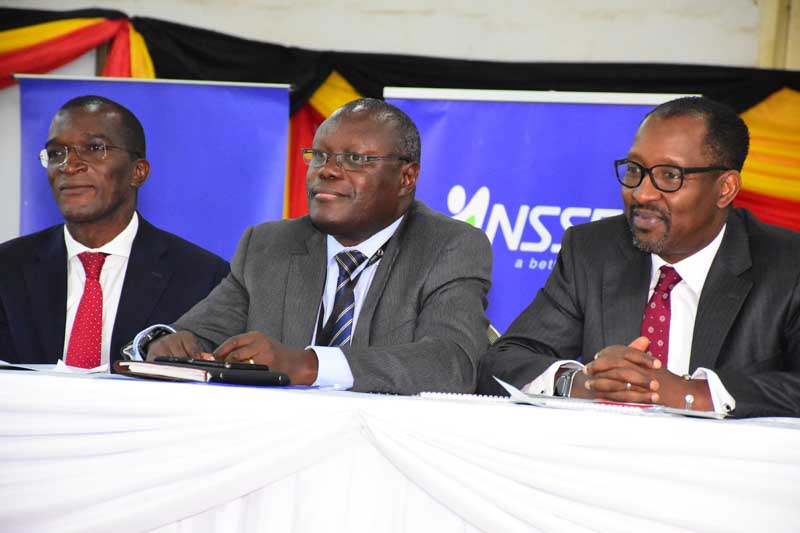 What we have in this market right now is that when Mr X has savings in an occupational in-house scheme and they leave that company, they will be paid these savings in full- thus losing out on the benefits of accumulation of this fund. So we are saying, when you leave employer Y to employer X, you can carry your savings to the new employer so that it accumulates.
The beauty about this is that the schemes we have today are independent of the sponsor for example, if you are saving with a scheme under Uganda Revenue Authority (URA), the scheme is independent of URA – we supervise it and funds are invested in a segregated regime, so we can provide that comfort that your funds are secure and intact even if you are no longer with URA. But there is a lot of resistance and the reason is that the benefits are not well understood and we need to continuously educate the masses.
And that brings me to the next challenge or focus that we need to look into – we need serious awareness for people to appreciate that we need to save for retirement, you can only benefit if you leave your funds to grow. That's the message we want to send out there.
But we are talking about 15% of the working population, but there is another 85% that is not catered for. Whatever that I have talked about is for the 15% of the working population. So we also have to increase our effort to see that we also support the unemployed segment to save for their retirement.
That is why we authorized NSSF to pursue the voluntary savings window and that will be regularized in the NSSF Amendment Bill. We have also authorized 6 or 7 schemes that are attracting voluntary schemes as well. We are coming up with a means that will help to support these agencies grow their sector as we go into the public to educate people about saving for retirement. We also need to talk about these agencies in the market so that people have alternatives to consider in terms of voluntary savings for retirement such that savings are not limited to one agency.
There has been schemes which have come up and duped people, so sometimes people lose confidence especially in the organizations which are Ugandan. How do people tell genuine from fake schemes? People would rather trust traditional savings means like land and other property.
Schemes regulated by us are strongly and highly regulated- they are very different from savings in Rotating savings and credit association (ROSCAS) commonly known as nigina, where trustees disappear with people's money every once in a while.
Schemes regulated by URBRA are different. First of all, the money is not kept with the scheme but rather with a custodian who is a commercial bank and is separately regulated by Bank of Uganda but licensed by us.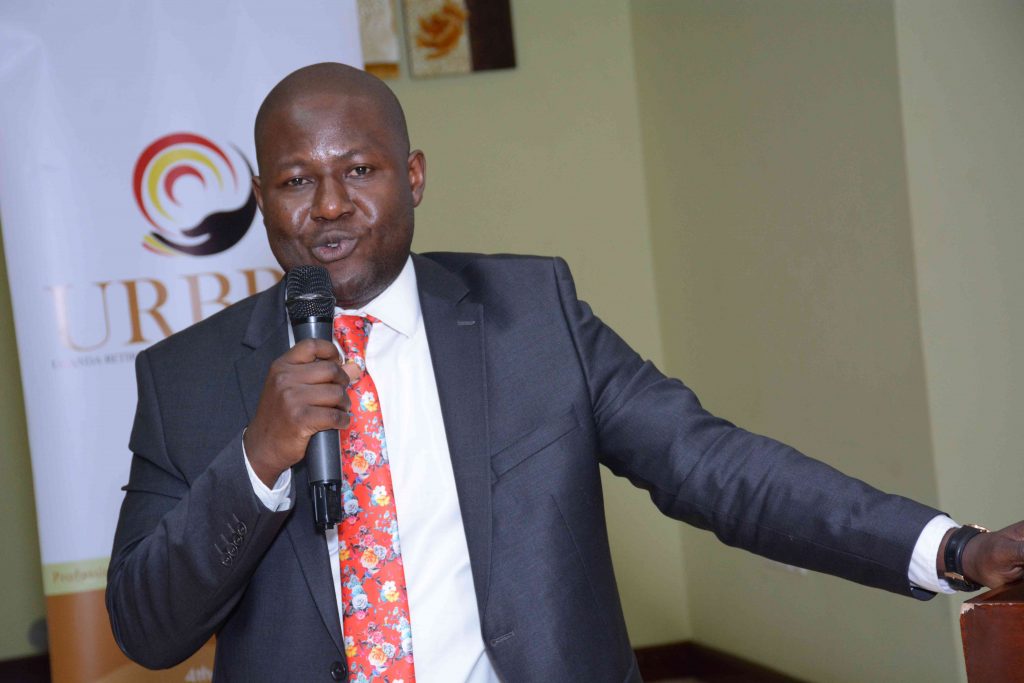 Number two, the funds are not invested by that scheme- the scheme only performs the administrative function. Funds are invested by specialized fund managers. Today, we have about 10 licensed fund managers in this market who are highly professional, they have stringent supervisory requirements they are supposed to meet in order to operate in this space.
Number 3, the scheme must be run by a fiduciary (trustees); themselves licensed and supervised by URBRA. The trustees must undergo a fit and proper test. Some of the things we look at is a certificate of good conduct from Interpol, a credibility test by the credit reference bureau, tax compliance by URA as well as their valid academic documents showing they have the right technical abilities.
If there is any whistleblower regarding the trustee, we can deregister or suspend them for some time because we have all the power. All this combined, gives confidence to a member that their funds are intact.
PROFILE: About Martin A. Nsubuga
Mr. Martin Nsubuga was in March 2018, appointed Ag. Chief Executive Officer, while still serving as the Director of Supervision and Compliance at the Uganda Retirement Benefits Regulatory Authority (URBRA. He was confirmed in that position in June 2019.
Before joining URBRA, he spent close to 15 years at the Ministry of Finance, Planning & Economic Development (MoFPED), working in different capacities where he initiated policy and regulatory reforms in insurance, pensions and capital markets.
Mr. Nsubuga coordinated the Pension Reform Task Force under the MoFPED between 2004 to 2011, and was part of the team that drafted the Uganda Retirement Benefits Regulatory Authority Act including some of the Regulations under the Act. He also served as a Director on the Board of the Insurance Regulatory Authority of Uganda between 2010 -2013 where he chaired the Audit Committee, and was a member on the Technical and Human Resource Committees.
Mr. Nsubuga is a Chartered Accountant and a Member of the Association of Chartered Certified Accountants (ACCA). He holds a BSc. in Economics, MSc. in Financial Management and is an accredited Fellow of the Macroeconomic and Financial Management Institute (MEFMI) of Eastern and Southern Africa.
Can George Inholo solve the Kamonkoli gridlock and permanently keep Uganda Clays on a growth path?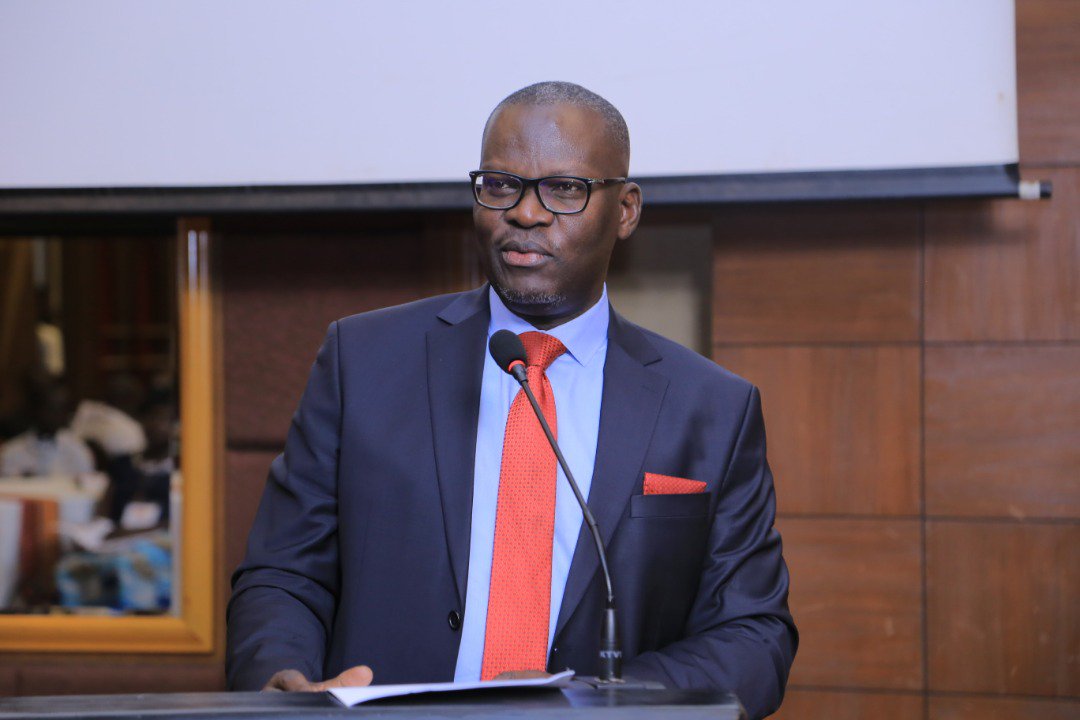 When George Inholo arrived at Uganda Clays Limited (UCL) at the fold of 2014 – August to be exact, it was literally a company with a feet of clay.
A new $15m Kamonkoli plant, on the outskirts of Mbale town (now Budaka District), which was opened in April 2009 amidst fanfare and mega optimism, had become a problem child, threatening to sink the entire company.
Although UCL's turnover in the first year of the Kamonkoli factory's opening grew 6.6% from UGX16.7 billion in 2009 to UGX17.8 billion and then by 45.5% to UGX25.9 billion in 2011, higher costs of operation and repayment of loans for the project saw net losses widen by above five times from a loss of UGX707 million in 2009 to a loss of UGX3.9 billion in 2010, easing slightly to a UGX604 million profit in 2011.
A cost-cutting exercise by then Chief Executive Officer, Charles Rubaijaniza in 2012, which saw 89 staff retired, brought in a one-time profit benefit. That year, the company posted UGX2.8 billion net profit, even when turnover dropped by 7.3% to UGX24 billion.
In 2013, things didn't improve either; turnover further dropped to UGX21.1 billion while the 2012 profit mutated into a UGX3.3 billion loss.   
But that was not all; by the time Inholo arrived, the company had huge debts, as it had borrowed heavily to finance the Kamonkoli project. Such was the indebtedness that in 2014 alone interest repayment solely wiped out UGX3.9 billion.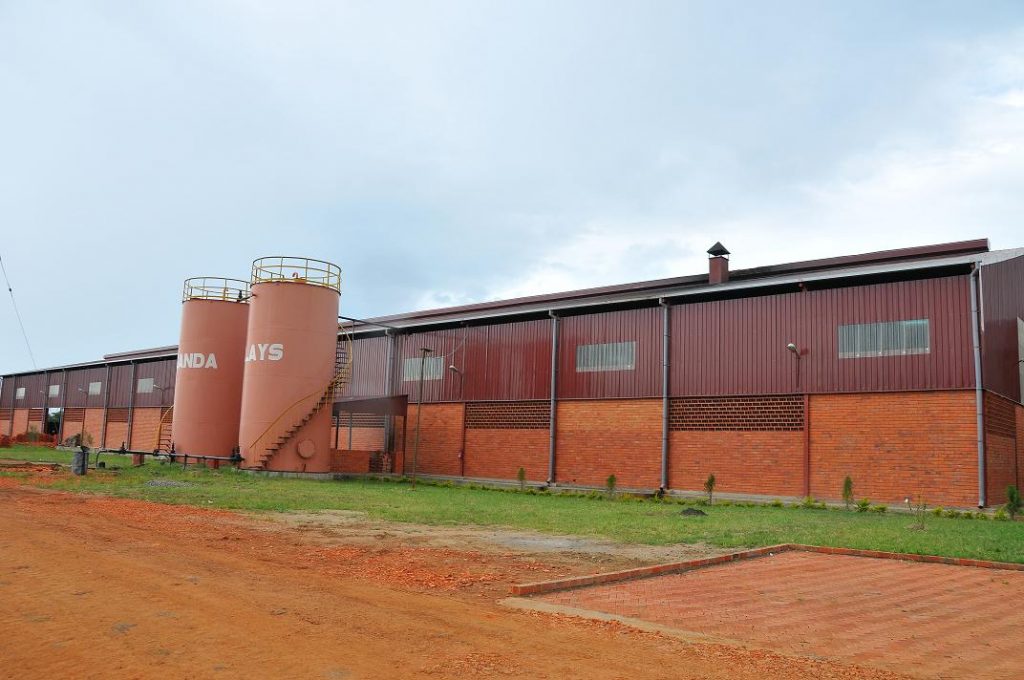 The biggest creditors were, Standard Chartered Bank, East African Development Bank and National Social Security Fund (NSSF).
Particularly, the NSSF debt was a major pain. The company had in 2010, taken out an unsecured loan of UGX11.05 billion from the Fund and also largest shareholder with 32.5% shareholding.
Although at less than market rates – 15% – years of none servicing saw the loan balloon to UGX16.7 billion in 2014 – more than half of UCL's total turnover that year.
Shareholders had started showing open agitation and the board, then led by seasoned businessman Martin Aliker, was not spared either. In 2013, one shareholder, who received some good amount of support during an annual general meeting, had suggested that Aliker, together with his board, step down given that they had failed to cut out the escalating losses.
The debate was heated but Aliker took the day and continued on as chairman until 2018 when he was replaced by Martin S. Kasekende, himself, a long time board member, who briefly served as Uganda Clays acting Managing Director after Rubaijaniza had quit.
Inholo had been tapped from Unilever, the British-Dutch transnational consumer goods company, where he had worked for nearly 16 years, rising to the level of Country Manager for Uganda, Rwanda and Burundi.
He replaced Charles Rubaijaniza, the Company Secretary turned Managing Director, who served from November 2010 to April 2013 when he was apparently made to resign as pressure for better numbers mounted.
Rubaijaniza had been at the company for 23 years. He had himself replaced John Waful, the long servicing UCL boss, who led the company to its listing on the exchange. Wafula was also one of the main backer of the troublesome Kamonkoli project.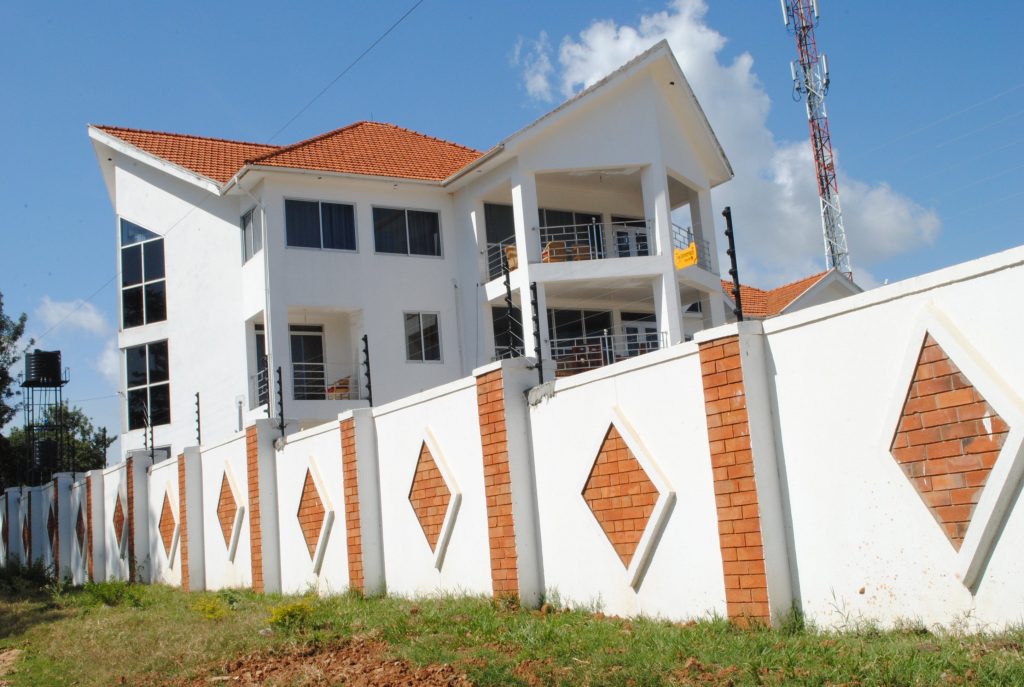 You could therefore easily say, Inholo had jumped in at the deep end, with an urgent need to return the company to profitability, solve its debt obligations and bring back the good old days.
In the good old pre-Kamonkoli days, when UCL listed at the Uganda Securities Exchange (USE), it was a darling of investors, attracting a lot of activity on its counter.
In just two years, the company had between 2006 and 2008 conducted two share splits after its stock had twice skyrocketed to above the UGX10,000-mark. But successive bad years, saw stock prices fall rapidly to below UGX1,000 and later to under UGX100. 
For a long time now, the share price has been hovering around UGX14 and the UCL counter is one of the least traded, among the 17 listed and cross-listed companies.    
Getting down to work
One of the first things Inholo embarked on was a restructuring plan and cost-cutting. About 40 staff were sent home with the company indicating it would outsource some services and eliminating others.
In a two-page notice in April 2015, Inholo informed staff that whereas the announcement had created stress and anxiety, Uganda Clays needed the "exercise for its survival and return to profitability".
He also implemented an existing plan to switch furnace oil for firing the baking chamber at the Kamonkoli plant to the much cheaper coffee husks. Continued use of furnace oil was eating into the margins by UGX 5.7 billion (2013) to UGX 4.2 billion (2014).
However, these and other changes were a little too late to save 2014 – although turnover went up 4.7% to UGX22.1 billion at the end of 2014, losses still grew to UGX5.2 billion.   
Giving dividends to dividend-starved shareholders
Thanks to these changes, the company in 2015 made a 5% saving on overheads. With more spares imported for, especially Kamonkoli, there was reduced breakdown at the factory and therefore more production for, especially roofing tiles, which are the cash cow, contributing for about 62% turnover.
For the first time, raw tile (green) production at Kamonkoli, which accounts for nearly 50% of the roofing tiles, was 125% above projections and 101% above targets for finished tiles.   
On the debt front, the commercial debt with Standard Chartered Bank and East African Development Bank was settled. NSSF had, through protracted negotiations, agreed to cap interest and principle at UGX20.6 billion as negotiations for a debt-equity swap went on. This would reduce the cost of financing from UGX4.2 billion to UGX121 million.
With these gains, and a 9% growth in turnover from UGX22.1 billion in 2014 to UGX24.1 billion, the year 2015 turned out much better – losses reduced from UGX5.2 billion to UGX1.2 billion.
2016 was even much better – turnover further grew by 7.8% to UGX26 billion and UCL became profitable again – turning in some UGX2.4 billion.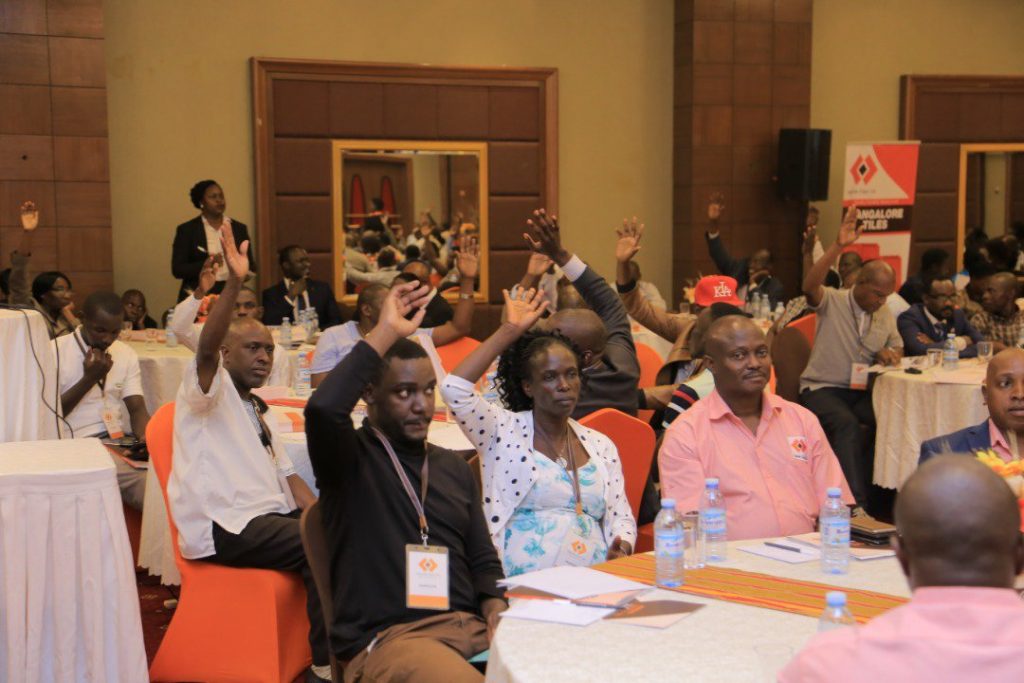 The company also for the first time in years, announced a UGX 1 per share, a total of UGX900 million to dividend-starved shareholders.
In 2017 turnover improved slightly by 4.6% to UGX27.2 billion but profit did not change, remaining at UGX2.4 billlion.
Again, the company paid out UGX1 in dividend per share – another UGX900 million in total.
2018 was good on the turnover front, experiencing a 10.7% growth to UGX30.1 billion and for the first time in years, revenue registered double digit growth!
However, the profit side took a 16.7% hit dropping to UGX2 billion.
Inholo, in the annual report, attributed this to reducing margins of 35% in 2018 compared to 39% in 2017, due to "the high cost of production which included importation of factory spares and high coffee husks prices during the coffee off-season."
He also said, there had been an "increase in overheads attributable mainly to distribution because of the introduction of incentives to agents and a few selected corporate customers as a strategy to increase sales", perhaps in a bid to counter the cutthroat competition in the business.
Nevertheless board recommended another UGX1 dividend per share – again UGX900 million.
Kamonkoli keeps taking and taking
The news last week that for the half year to June 2019, the company had posted a UGX722 million loss must be bad news; very bad news to shareholders and management alike.
Bad news, especially if you consider that turnover grew marginally by 3.5% compared to 10.7% in 2018 full year results – from UGX14.4 billion to UGX14.9 billion.
In a profit warning issued by the company, Inholo blamed the bad half year performance on the Kamonkoli factory, which had "closed for the annual maintenance for approximately one-and-half months which was longer than expected" and that "during this period, the revenue collected was consumed by the fixed costs."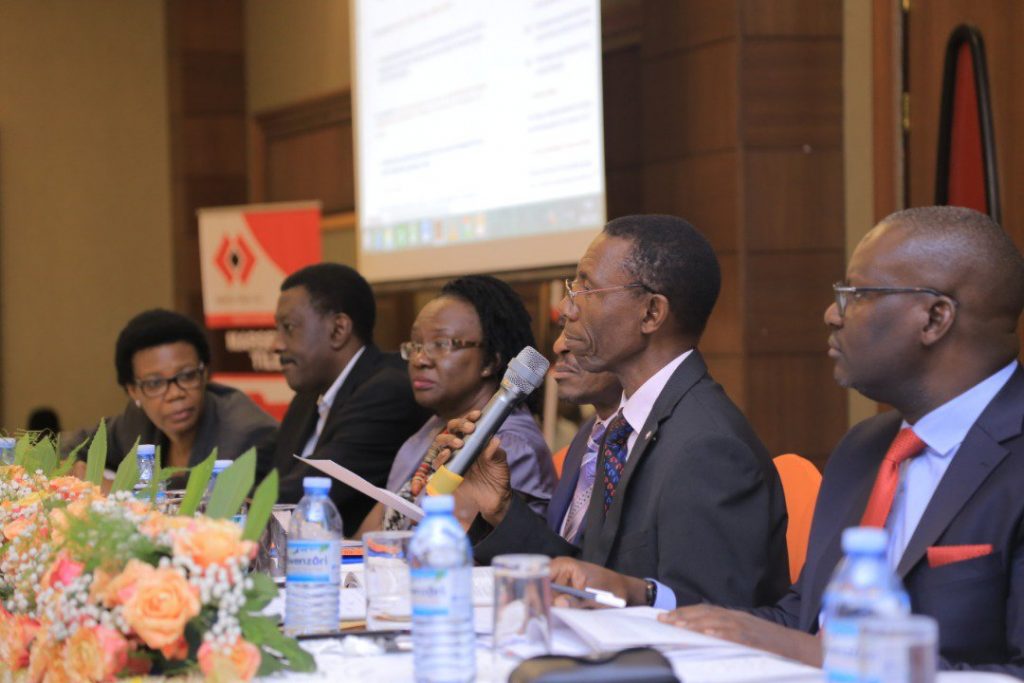 He also said that this was exacerbated by reduced "firing capacity occasioned by scarcity of the main fuel source-coffee husks due to the current offseason in the country".
The prolonged closure of Kamonkoli for example meant that in the period running from January to June 2019, Uganda Clays failed to deliver on orders worth UGX3.3 billion thus failing to realize its UGX17.5 billion revenue target for the period.
As a result, Kamonkoli as a unit of the business, suffered a UGX618m loss (86% of entire company loss) with the factory's after cost of sales superseding generated revenue.
At least UGX5.5 billion was spent in production during the period but the factory, which Uganda Clays had anchored much of its hope before it was launched, returned revenues of only UGX4.9 billion.
This put pressure on the Kajjansi factory, which contributed the bulk of the company's revenues, pulling in UGX10 billion against a UGX5.6 billion expenditure.
The business overall, also saw sales costs in the period increase by 30% to UGX11.2b from UGX8.6b in the same period last year as the company sought more innovative ways to ward off competition from within and without the clays segment.
Inholo was, however, quick to comfort whoever cared to listen that the bad times wouldn't last long as the company was in the process of addressing the above and "therefore the actual results of the company for the year ended 31 December, 2019 may differ".   
An optimistic outlook into the future
In a commentary accompanying the 2018 results, Inholo said that in a new 5-year strategic plan (2019 to 2023) all efforts will be deployed to deliver revenue growth, sustainable operating margins, waste reduction, customer satisfaction and increased employee engagement.
"These shall guide all our actions going forward with the ultimate objective of returning value to the shareholders. We will also continue to extensively work to improve standards of corporate governance and strengthening our internal controls," he promised.
He may not have said it directly, but it is all evident that top on his agenda will be finding a lasting solution to the Kamonkoli gridlock that seems to cast a shadow over company results, year-in-year out.  
Hopefully, the NSSF debt to equity swap will also be completed as the loan is set to mature in 2020.
The board chairman, Martin Kasekende, in a commentary along with the 2018 results, also mentioned that the debt-equity swap will simultaneously be closed with the entry of a "strategic investor", who the company hopes will be strategic enough, to infuse some fresh equity finance and much more than just cash.  
Fresh and affordable capital will be more important to help UCL explore more innovations both within and without the clay products category but also widen its distribution to take on much larger rivals like Roofings Limited and Uganda Baati.
In short, without cheaper capital, Inholo's 5-year strategic plan may not go very far.