Ugandan exports to Rwanda sink to 13-year low as diplomatic row rages on
Ugandan exports to Rwanda in the first 3 months of 2019 have reduced by 34.31% amidst a diplomatic row that has seen tempers flare, culminating in border closures by Rwanda. According to statistics from Uganda Revenue Authority (URA) and Bank of Uganda (BoU), Uganda in Q1 2019 exported USD34.12m worth of goods, compared to USD51.94m […]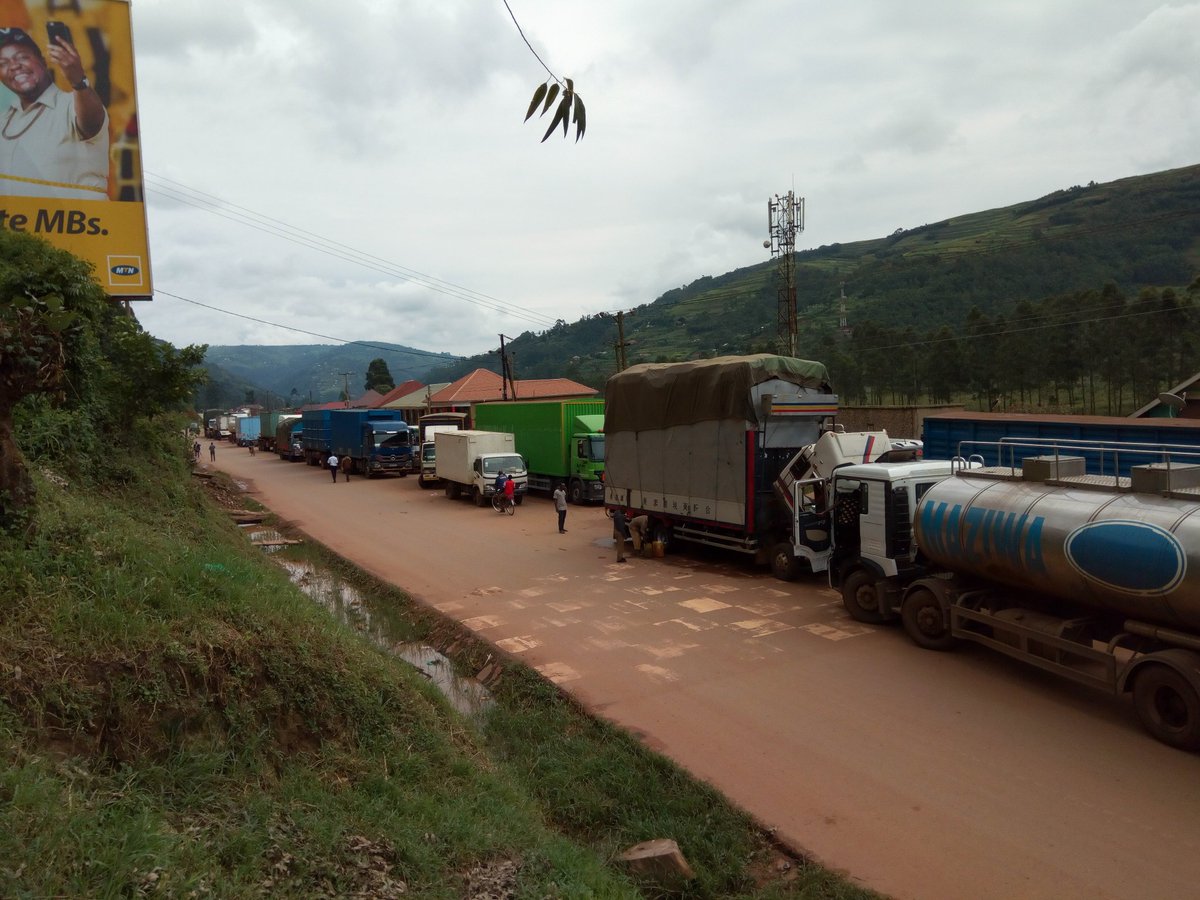 Ugandan exports to Rwanda in the first 3 months of 2019 have reduced by 34.31% amidst a diplomatic row that has seen tempers flare, culminating in border closures by Rwanda. According to statistics from Uganda Revenue Authority (URA) and Bank of Uganda (BoU), Uganda in Q1 2019 exported USD34.12m worth of goods, compared to USD51.94m […]
BoU-COSASE PROBE: Parliament did its work, Executive should act on our recommendations- Kadaga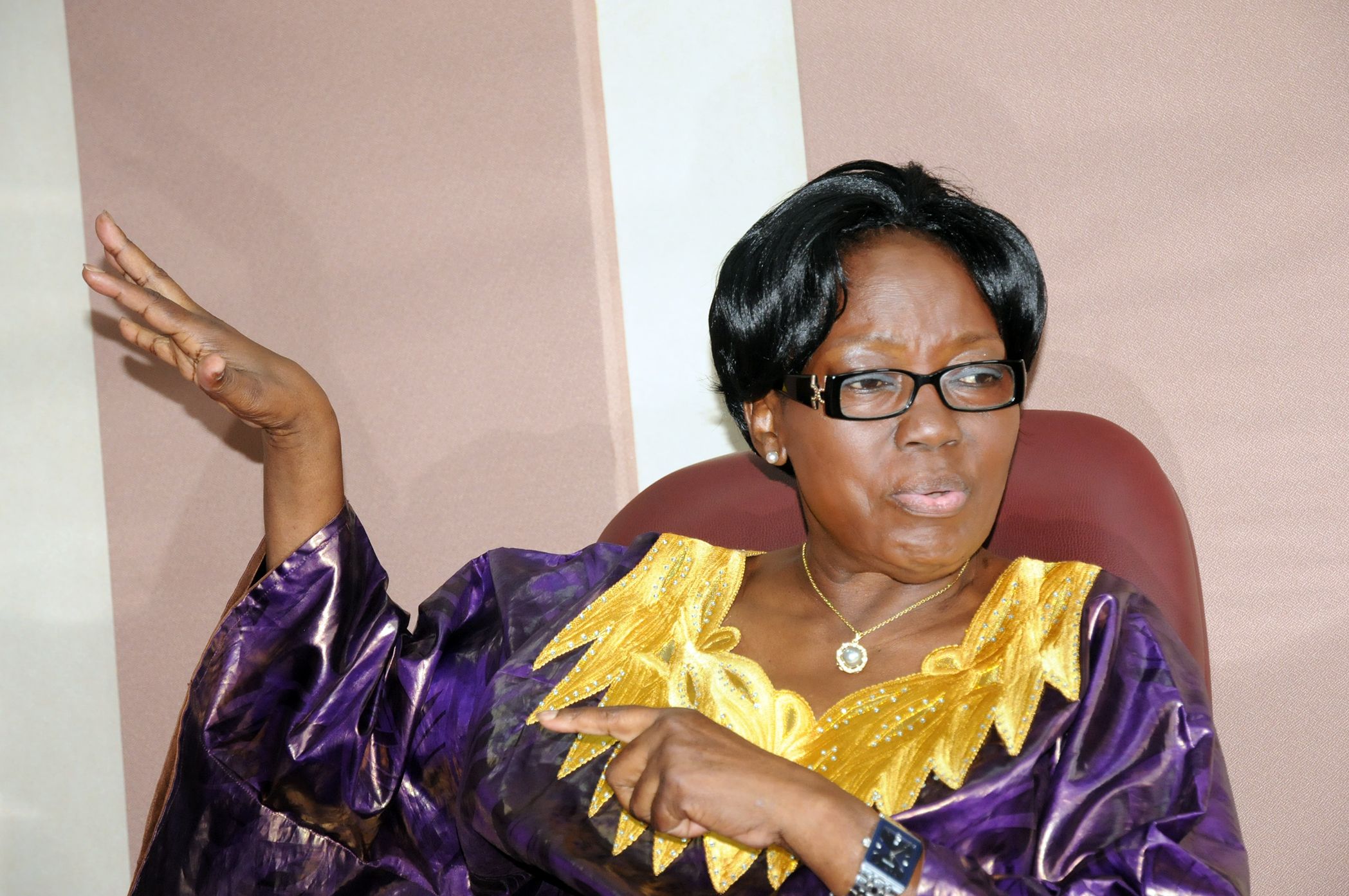 The Speaker of Parliament, Rt Hon. Rebecca Alitwala Kadaga has implored the executive arm of government to expedite bills to reform several aspects governing the banking industry and the running of Bank of Uganda, as recommended by Parliament's committee on Commissions, Statutory Authorities and State Enterprises (COSASE).
In an exclusive interview with CEO East Africa Magazine, Rt Hon Kadaga said that Parliament had done its job of investigation and making recommendations and it was now up to the executive to introduce the necessary amendments to the existing laws.
"Most of the recommendations/resolutions passed are advisory, so the Executive has the obligation to implement them. For instance the probe on Bank of Uganda, most of the recommendations require amendments to the current Act (s). The Executive has to expedite this process for most of these recommendations to be put into action," Kadaga told this reporter.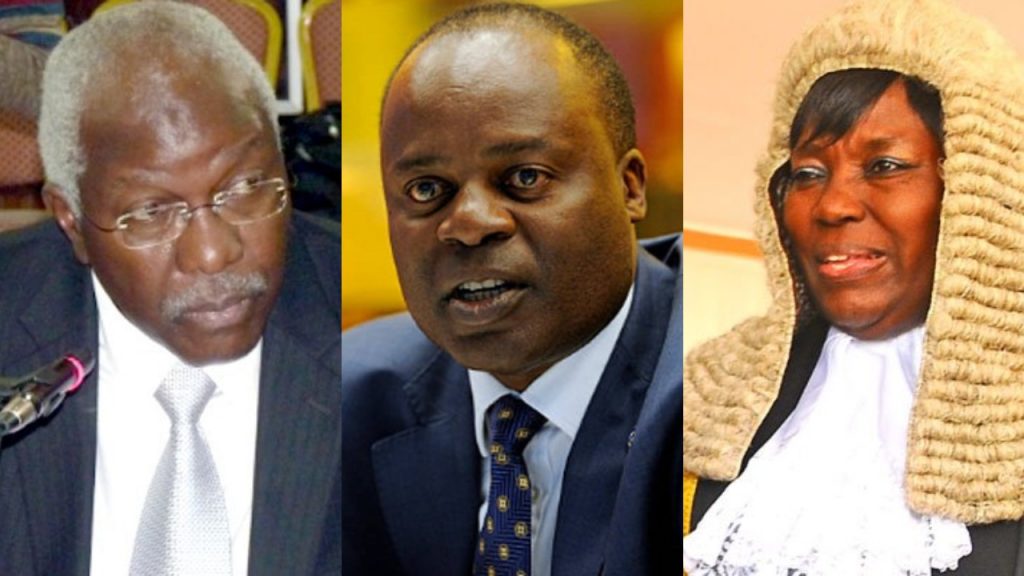 Kadaga's comments come on the heels of a recent statement by the Inspector General of Government (IGG), Mrs Irene Mulyagonja Kakooza, that her office would not investigate the named officials in the COSASE probe, as Parliament had not explicitly asked her office to do so.
Kadaga, also expressed dissatisfaction and frustration at the executive's speed in responding to Parliament's recommendations especially in dealing with accountability issues.
"I think there is a gap because if we investigate and make recommendations, we cannot direct them (IGG); it is the government to say we are going to do A,B,C and D, that is why I was saying that they (executive) are supposed to come back in six months to say that on recommendation this, we have sacked so and so and on this recommendation, we are prosecuting so and so; on this one we have got a conviction and they have not done that," she said.
"Parliament cannot be prosecutors and also the judge, so that is where the limitation is; it is very frustrating for us," she said.
Amend Financial Institutions and Bank of Uganda Acts
The COSASE probe into the irregular closures of seven (7) defunct banks made a number of significant recommendations covering the management of troubled financial institutions as well as governance at Bank of Uganda.
Over and above recommending that the named BoU officials be held liable for their respective negligent acts, COSASE also recommended that article 161 (4), that provides that the Governor and deputy Governor shall be Chairperson and Vice Chairperson of the BoU Board respectively, be amended.
"Good corporate governance principles would require that the position of Chairperson and vice Chairperson of the Board is separated from the position of Chief Executive Officer and his Deputy," said the COSASE MPs, arguing that this was necessary to "protect objectivity of the Board and its independence from management."
"Separation of these two positions is generally regarded as good practice, as it can help to achieve an appropriate balance of power, increase accountability and improve the Board's capacity for decision making independent of management. It is the recommendation of this committee therefore, that article 161 (4) be reviewed to separate the offices of the leadership of the Board and top management of BoU," read the COSASE report.
The MPs also recommended for a specific amendment of the Financial Institutions Act, 2004 to "make a specific provision for the timelines of undertaking all the activities related to and connected with resolution of financial institutions."
Relatedly, they also said that the BoU board, "in consultation with the Minister of Finance, Planning and Economic Development should by statutory instrument, in not more than six months issue procedures and guidelines under FIA, 2004 on the resolution of financial institutions in distress."
They also recommended that the role of resolving of financial institutions in distress be moved from the BoU supervision department, to another department.
"It is recommended that the mandate of resolving financial institutions in distress be independent of the bank supervision function. This would mitigate the risk of conflict of interest," observed and recommended the MPs.
"We are waiting for action from the executive," Kadaga said.
Youth petition President Museveni over IGG; want her relieved of her duties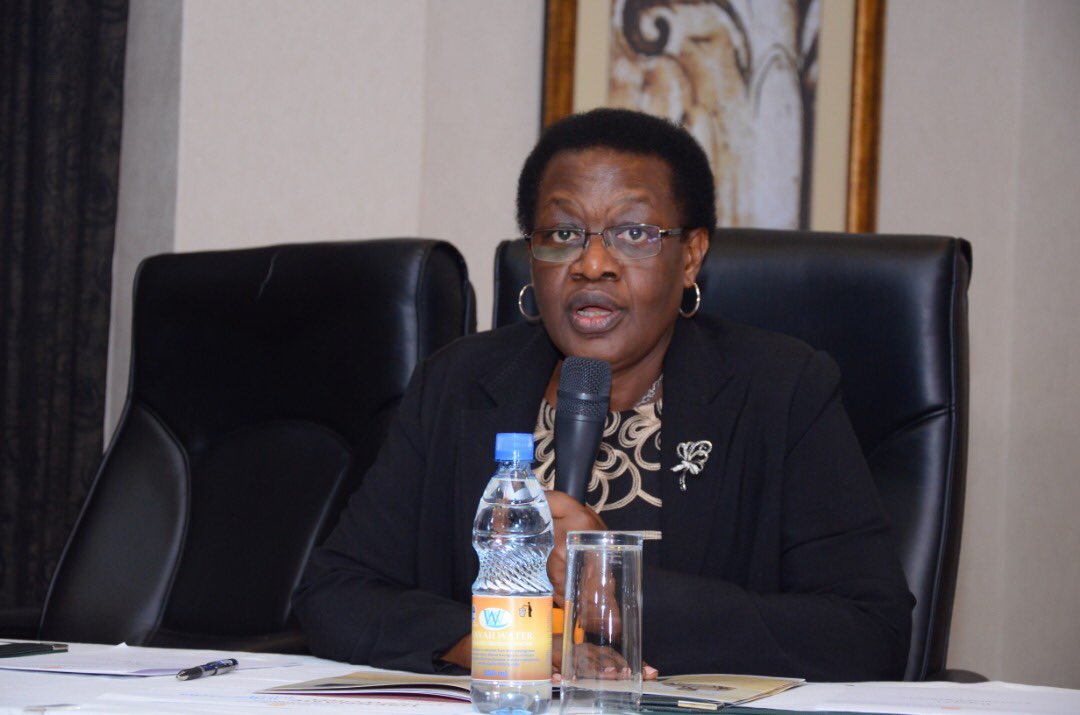 An organisation calling itself the Uganda Poor Youth Movement, has petitioned President Yoweri Museveni to relieve Mrs Irene Mulyagonja Kakooza, of her duties over what they called "failure to fulfil her duties" something they claim, has "caused public resentment and lack of trust in the Inspectorate as the government ombudsman."
A copy of the petition, seen by this news site, written by a one Sempala Zahid, the youth outfit's Spokesperson, also accused the ombudsman of discriminatory application of justice.
"My complaint is that the Inspector General of Government has failed in her mandate to fulfil her functions as required of her and her office is tainted with corruption, favouritism and selective justice which she is meant to fight," reads part of the petition dated 09th May 2019.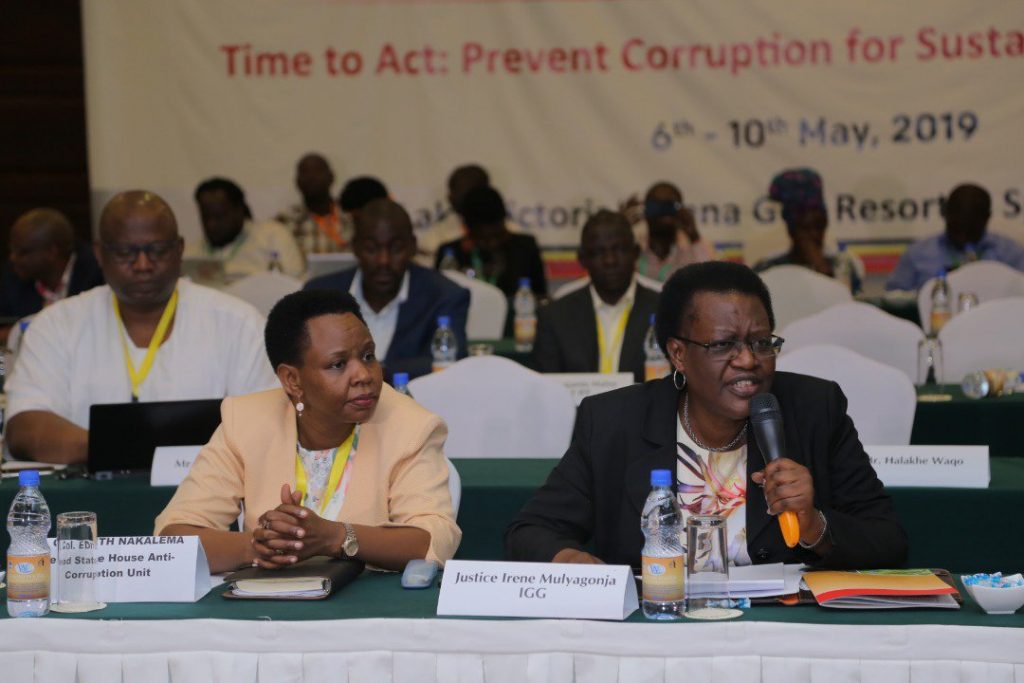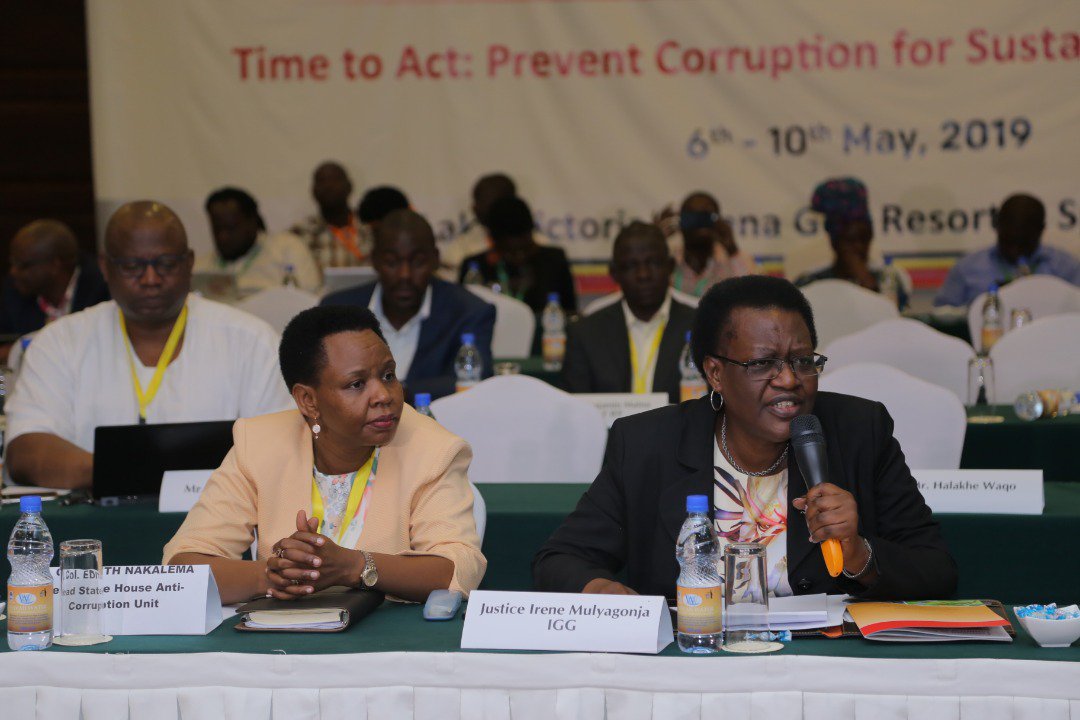 "Your Excellency the office of the Inspector General of Government has on several occasions shunned away from investigating and prosecuting some public officers even where there is glaring evidence and public outcry to have the said people prosecuted," further reads the petition, adding that "where her office chooses to investigate, these people come out scot free at the end of investigations which has prompted the public to perceive the office of the Inspector General of government as one that is constituted on paper but rather toothless, a joke and dummy in actual sense."
The youth organisation picks on what they say has been Mrs Irene Mulyagonja's personal involvement and deliberately mismanaging of investigations against Bank of Uganda's former Executive Director, Bank Supervision, Mrs Justine Bagyenda and the BoU Deputy Governor Dr. Louis Kasekende over illicit enrichment.
They also accuse her of declining to investigate the duo and other BoU officials, even when there has been overwhelming evidence produced by the Attorney General and Parliament's Commissions, Statutory Authorities and State Enterprises (COSASE).
Mulyagonja contradicts herself on BoU investigations
Mulyagonja however recently a media conference said her office would not investigate BoU since parliament had not recommended so. She also denied mismanaging the investigations and clearing both Kasekende and Bagyenda, saying that the investigations are not yet complete.
This however contradicted her earlier statement to parliament as well as earlier statements made by her staff to this news site that the investigation was complete and that the report was in her office.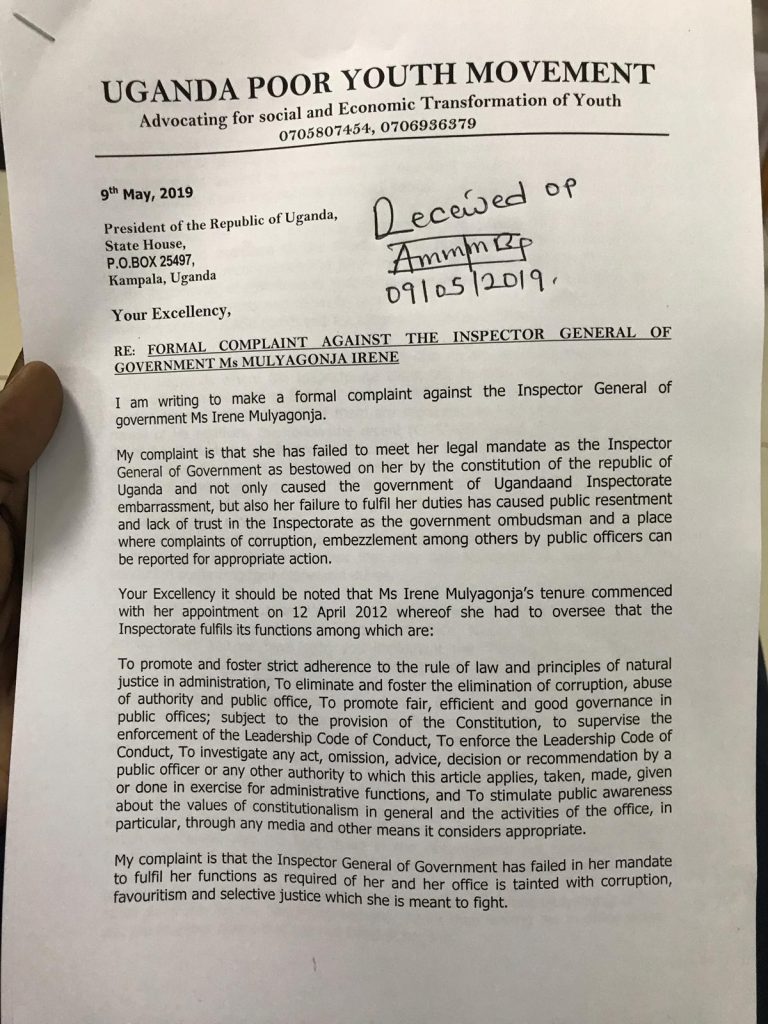 In November 2018, a one, Ms Twine Annet Kyakunda, the Director of Leadership Code, under whose docket the Bagyenda investigation falls, told this reporter that the report had been concluded and handed over to the IGG herself.
The delayed 'Bagyenda report', has also irked the Financial Intelligence Authority Executive Director, Mr Sydney Asubo.
"We requested them to give us a copy of their final report because we sent to them information. They are also supposed to give us feedback on the quality of the information we provide to them in all cases, so as to help us improve our own work where required," he said via phone.
Asubo who is a former director of legal affairs and the chief anti-corruption prosecutor at the Inspectorate of Government said his organisation was "still waiting for feedback from the IGG almost one year down the road!"
"Not even a progress report or preliminary feedback. Nothing," said Asubo.
Relieve Mulyagonja of her duties
Quoting the president's recent open statements about his dissatisfaction with the performance of the office of the IGG, the Uganda Poor Youth Movement, asked the president, who is also the appointing authority to relieve the ombudsman of her duties.
"Your Excellency you also publicly mentioned that people had lost confidence in the office of the Inspectorate of Government because its officers are compromised. You even went ahead and set up another parallel body to help investigate public officials which we believe was the right move in the circumstance but considering that funding of both bodies is from the public fund and yet they do the same work; in our view, we advise and recommend that you relieve Ms Irene Mulyagonja of her office since you are the appointing authority rather than leaving her in office when you are also well aware that she has failed at her Job," petitioned Mr Sempala.
Inspectorate infiltrated by wrong elements
The president has in the recent past openly blamed the IGG for failing in her responsibilities.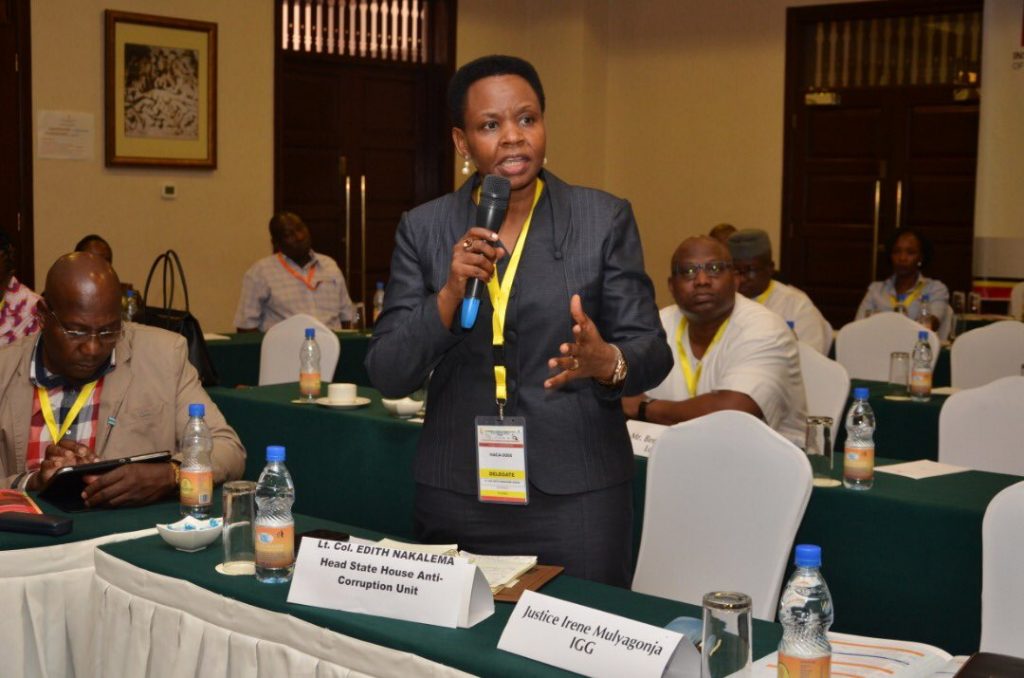 At the recently ended 9th Commonwealth Regional Conference for Heads of Anti-Corruption Agencies in Africa at Lake Victoria Serena, Kigo, Museveni said that due to incessant failures by the IGG's office, he was forced to appoint his former, Lt Col Edith Nakalema to oversee the IGG.
He likened the IGG to a watchman, left to guard a village or home, who had failed in their job.
"I think she (IGG) was infiltrated, slowly by some groups," he said adding that this is the reason he had to appoint a "watchman (Nakalema) to watch the watchman."
The first time the president publicly chided the IGG was during the June 6th 2018, State of the Nation Address.
"What happened to the IGG? Why don't the victims of corruption report those incidences of corruption to the IGG," asked an angry Museveni.
"If it is not working, why should we keep it then? The IGG should reflect on this. Are her staff credible? Why does the public not trust that institution? We need answers," he said.
Weeks later, he would appoint Lt. Col Edith Nakalema to head a Statehouse Anti-Corruption Unit.
Museveni starts 4th year of his 5th term: How steady is the promised "Steady Progress"?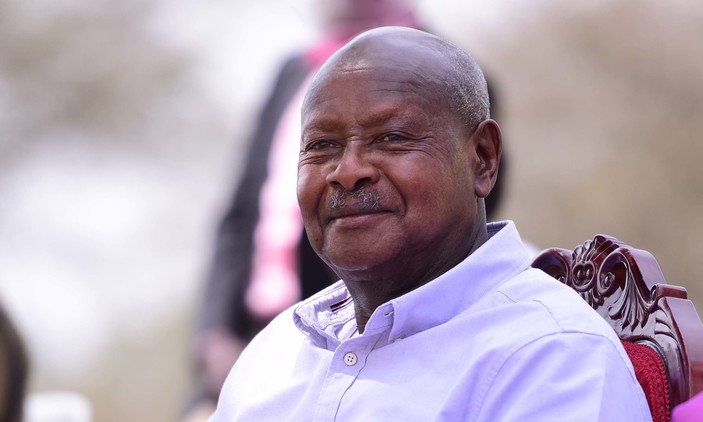 Today, President Yoweri Kaguta Museveni, starts his fourth year of his fifth term as a democratically elected president, following a 60.62% win in the 18th February 2016 poll.
Mr Museveni and his ruling National Resistance Movement (NRM) campaigned on the promise to maintain, what they said was "steady progress" and said they would take "Uganda to modernity through jobs creation and inclusive development."
The theme for the 2016 manifesto was built on earlier campaign promises- the 1996 manifesto was about "Tackling the tasks ahead" while in 2001 it was about "Consolidating the achievements." In 2006 NRM promised "Prosperity for all" and in 2011, the key campaign promise was: "Prosperity for all: Better Service Delivery and Job-Creation."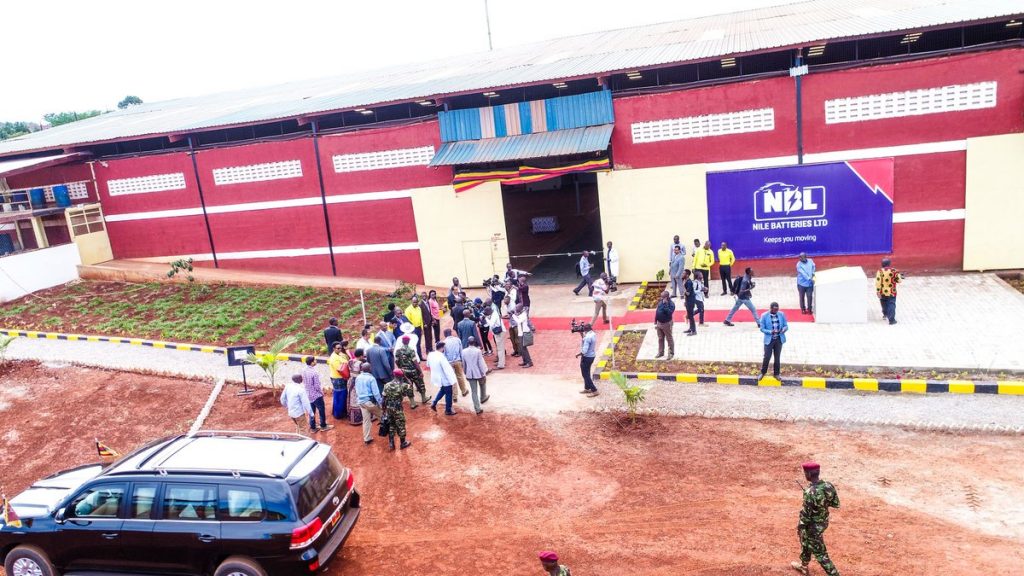 The 2016 NRM manifesto was aligned to the country's larger Vision 2040 dream of taking "Uganda to a competitive middle income country from a predominantly low-income society."
President Museveni campaigned and won based on this promises to strengthen security, good governance and democracy, consolidating growth, employment and macro-economic stability; agriculture, industry, tourism and human capital development. He also said, he would focus on health, infrastructure development for competitiveness, trade, sustainable harnessing of natural resources, public and private sector institutional development, and international and regional cooperation.
How much steady progress thus far?
However, a few months into his presidency, a Uganda National Household Survey (UNHS) by the Uganda Bureau of Statistics would challenge the "steady progress" claim.
Despite having increased Uganda's budgetary resources by 136.3% from UGX11.6 trillion in 2012/13 to UGX26.4 trillion in 2016/17, the number of poor people in Uganda had instead increased by 51% from 6.7 million in 2012/13 to 10.1 million people in 2016/17!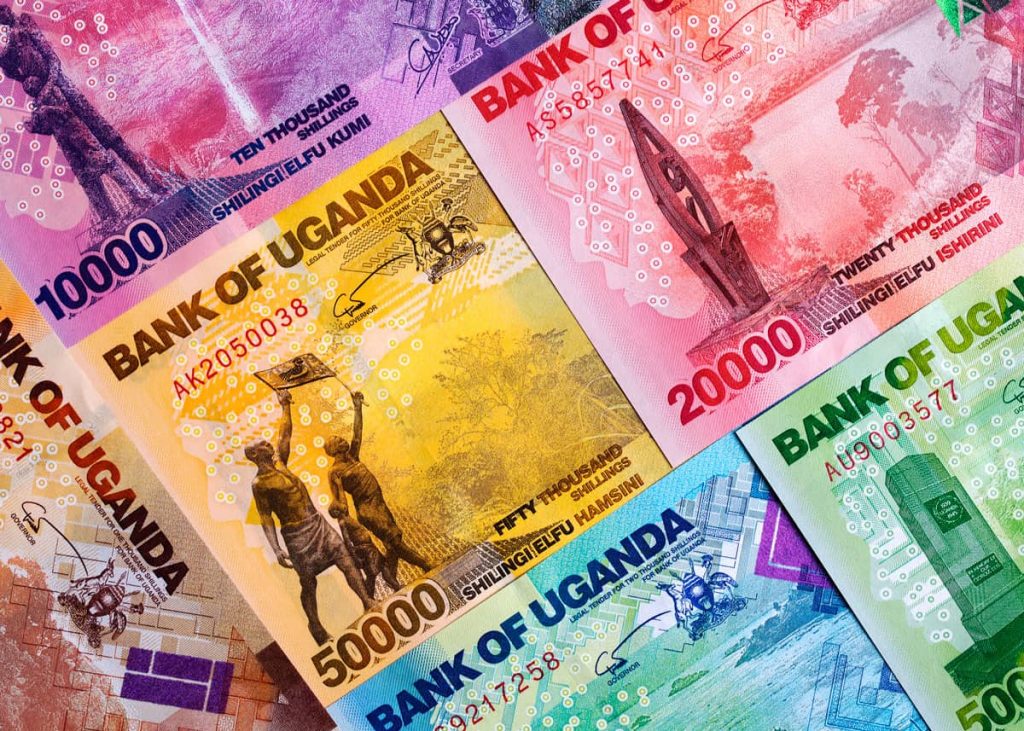 Clearly, his challenge was well laid out.
Then in October 2018, Finance Minister, Matia Kasaija confirmed the inevitable, that Uganda wouldn't achieve the much sung-about middle income status- for reasons he declined to divulge in full.
But nonetheless, middle income or no middle income, it hasn't been all gloom. There's been lots of hits and misses in nearly an equal measure.
The good  
GDP GROWTH RATE: Uganda rebounded from a bad 2016 when GDP grew by a mere 2.5% and in 2017 made it to 5% and 2018, according to IMF figures, GDP growth rate was 6.2%. IMF predicts that Uganda will in 2019 grow at 6.3% and main 6+ growth till 2021 and beyond.
INTEREST RATES & PRIVATE SECTOR CREDIT: Private sector credit growth is the engine of every private sector-led economy and as such interest rates are a crucial lever.
Between May 2016 and today, Bank of Uganda has collapsed the Central Bank Rate (CBR)- a key determinant of interest rates, by 37.5%- from 16% in May 2016 to an all-time low of 9% in February 2018 and has since been ping-ponging it between 9% and 10%.
The Central Bank has also shaved interest rates on the 91-day and 364-day Treasury bill rates by 34.2 and 28.8 percentage points respectively from 14.8% to 9.72% and 16.2% to 11.5%.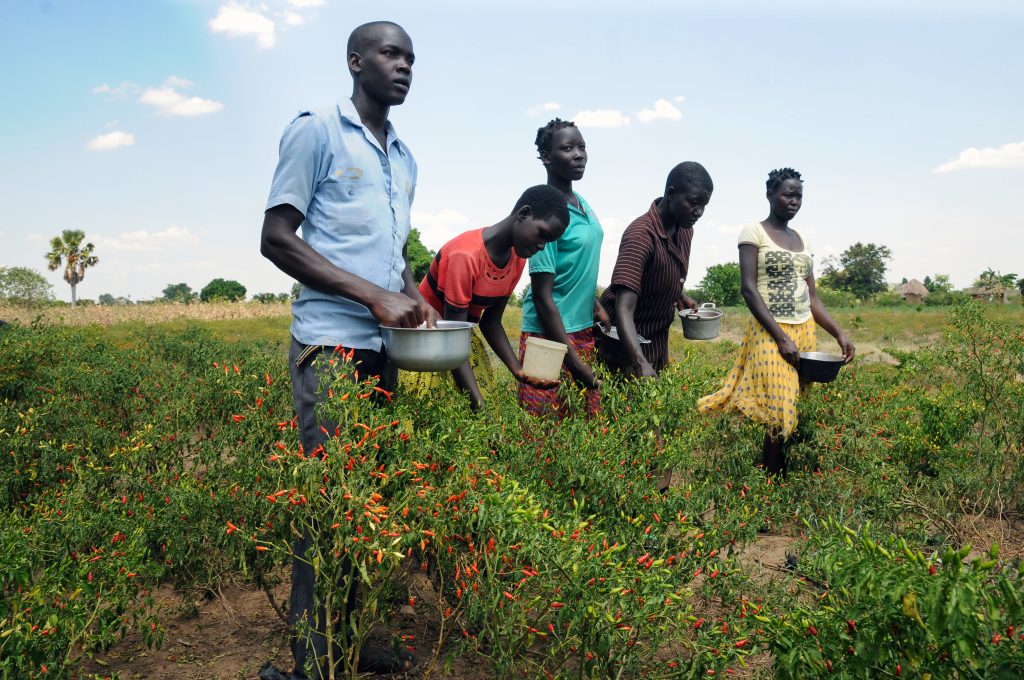 As a result average lending rates have fallen by 21.5 percentage points across the period from 24.5% in May 2016 to 19.22% in March 2019, according to available figures from Bank of Uganda.
Falling interest rates, it appears have stimulated lending- during these three years, private sector credit grew 35.26% from UGX11.75 trillion to UGX15.27 trillion.                                                                                       
Forex denominated lending rates have also eased by 20 percentage points from 9.56% in May 2016 to 7.65% in March 2019.                 
INFLATION & EXCHANGE RATES: According to a report from BoU, during the period, both headline and core inflation have reduced from 5.2% and 6.8% in May 2016 to 3.5% and 4.8% respectively as of April 2019.
The Ugandan shilling however depreciated by 11.4% from UGX3,364.5 per dollar to currently UGX3,737.
PRIVATE SECTOR CONFIDENCE IN THE ECONOMY: It is therefore not surprising that business confidence index (Business Tendency Indicators as measured by BoU) which had in 2015, reached its lowest ever (53.1), kept rising, from 55.2% in 2016 and closed 2018 at 57.1.
In April 2019 it stood at 58.6%.
This is supported by the Stanbic Bank's Purchasing Manager's Index (PMI) which reported that although the PMI index for March 2019 dipped to 51.7, down from 54.4 in February, there a twenty-six month successive monthly improvement in business conditions, since the index was launched in June 2016.
The survey, sponsored by Stanbic Bank and produced by IHS Markit, covers the agriculture, industry, construction, wholesale & retail and service sectors. The headline figure derived from the survey is the Purchasing Managers' Index™ (PMI™) which provides an early indication of operating conditions in Uganda.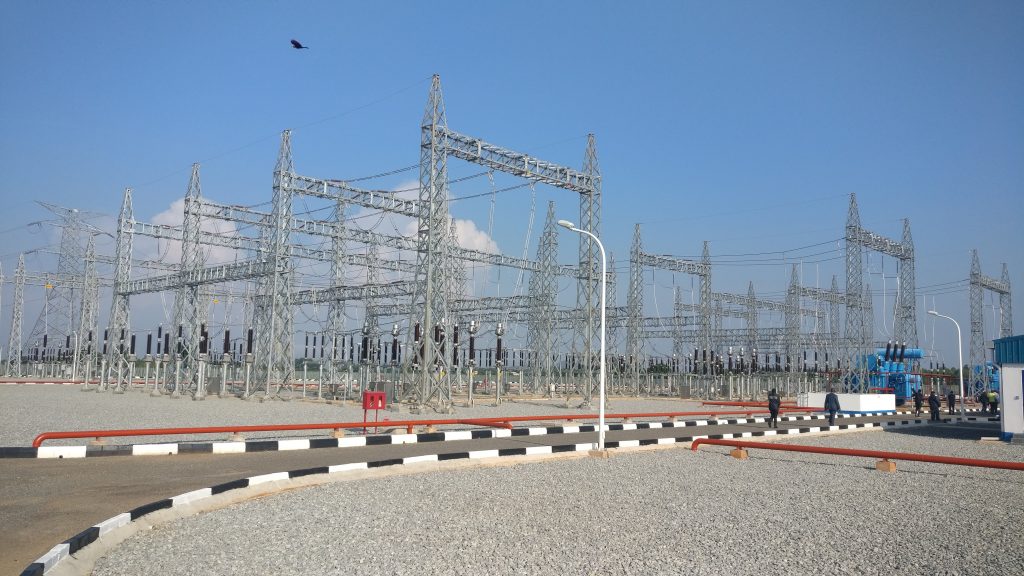 The PMI is a composite index, calculated as a weighted average of five individual sub-components: New Orders (30%), Output (25%), Employment (20%), Suppliers' Delivery Times (15%) and Stocks of Purchases (10%). Readings above 50.0 signal an improvement in business conditions on the previous month, while readings below 50.0 show a deterioration.
GENERATION & ACCESS TO ELECTRICITY: Electricity is one of the biggest drivers of economic growth as well as improved standards of living. Early this year, Uganda switched on, the much awaited 183.2 MW Isimba Dam increasing Uganda's installed power generation capacity from 1, 014 megawatts (MW) to 1, 197MW.
As a result of increased generation capacity over the years, Umeme, the nation's power distributor has been able to increase the number of customers connected to the grid by 35.8% from 950,000 customers in 2016 to 1,292,000. With Karuma Dam's expected 600MW coming onto the grid soon, government has announced plans to connect 300,000 customers every year so as to increase access to electricity to 60% by 2027.
EXPORTS & IMPORTS: During the 3 years Uganda's export earnings grew by 24.7% from USD2.9 trillion to USD3.6 billion. However, import expenditures grew even wider- at 35% from USD 4.5 billion to USD6.1 billion widening the trade imbalance by 53.9 percent to USD2.457 billion- the highest in 7 years, since 2011.
What needs to be fixed?
On a sombre note though all the above was achieved against heavy public borrowing. Over the 3 years, the public debt has expanded by 71.4% from UGX29.9 trillion as at June 2016 to UGX41.5 trillion as at June 2018. UGX29.9 trillion. In a recent report by the Auditor General, Mr John Muwanga said that if the government is to service the loans as projected in the next financial year 2019/2020, it would require more than 65 per cent of the total revenue collections which is over and above the sustainability levels of 40 per cent, according to The Observer newspaper.
"Although Uganda's debt to GDP ratio of 41 per cent is still below the International Monetary Fund (IMF) risky threshold of 50 per cent and compares well with other East African countries, it is unfavorable when debt payment is compared to national revenue collected which is the highest in the region at 54 percent", said the AG in his summary report.
Increased debt repayments have serious implications especially as they begin competing with the other national priorities. According to the Budget Framework Paper, whereas the budget has increased by 4.9 percent from UGX32.7 trillion shillings to UGX34.3 trillion shillings, a lion's share of the resources in the envelop are for debt repayment, interest payment and non-resource funds for domestic debt refinancing with interest payment allocated UGX2.9 trillion which the second largest share standing at 11.4 percent of the entire budget.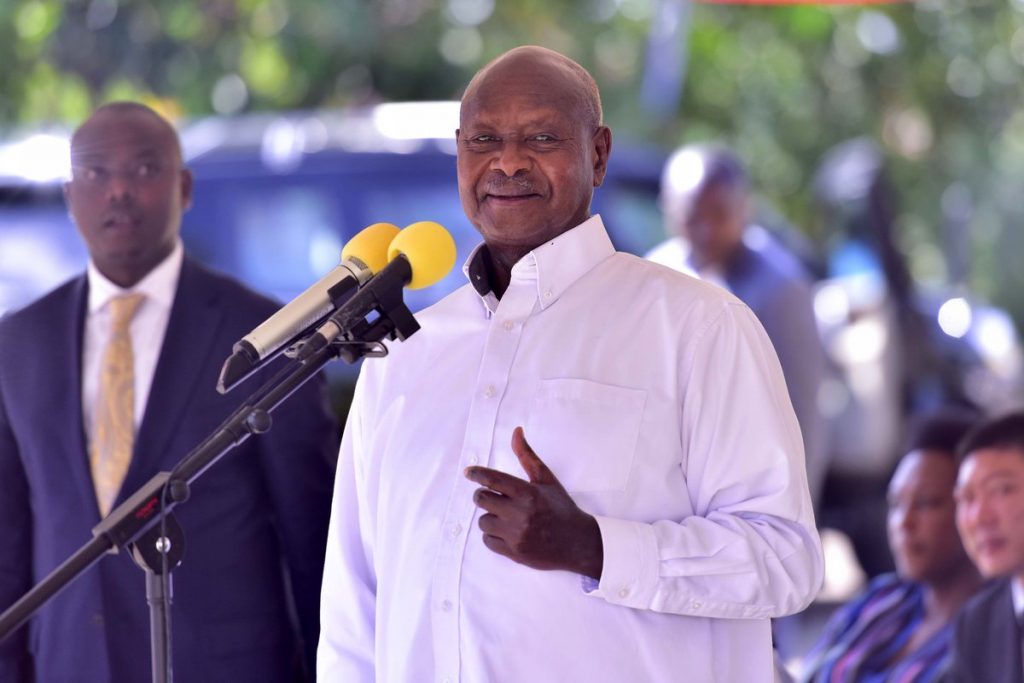 Despite massive efforts that appear to have been put into fighting corruption, it still remains a big vice that is affecting the entire country.
Corruption, according to the Business executives surveyed for the World Economic Forum (WEF) Executive Opinions Survey 2017-18 still remains the biggest hindrance for doing business in Uganda with a score of 14.7% after taxes at 16.4%.
Similarly, the March 2016 Public Procurement and Disposal of Public Assets (PPDA) 3rd Integrity Survey Report, showed that the Corruption Perception Index in public procurement was at all-time high of 71.8% and that bidder confidence stood at an all-time low of 22%; below the 30% baseline established in 2013/14 and obviously way below the 50% target for 2014/15.
Because of such high corruption rates, according to the Transparency International Corruption Perceptions Index (CPI), between 2010 and 2016, Uganda's global rankings have degenerated from 127th position in 2010 to 151st in 2016.
The need to fix corruption can't be overstressed more than this.
The problems to be fixed are many, but the other major issue that the NRM government needs to pay attention to is budget discipline. For starters ministry of finance needs to start aligning its resource allocation to national priorities and then government needs to proceed to ensure and enforce performance.
For example the Annual Budget for FY2016/17 is was rated at 58.8% in compliance to the National Development Plan (NDPII) compared to 68.2% in FY 2015/16. According to the parliament report on the 2018/19 budget, alignment to NDP II was just 42%.
This simply means that we are funding the wrong priorities- something that must be fixed if we are to get out of poverty, the way the NRM government has promised us to.