Ugandan banks post UGX772.2 billion in Q1, 2019 revenues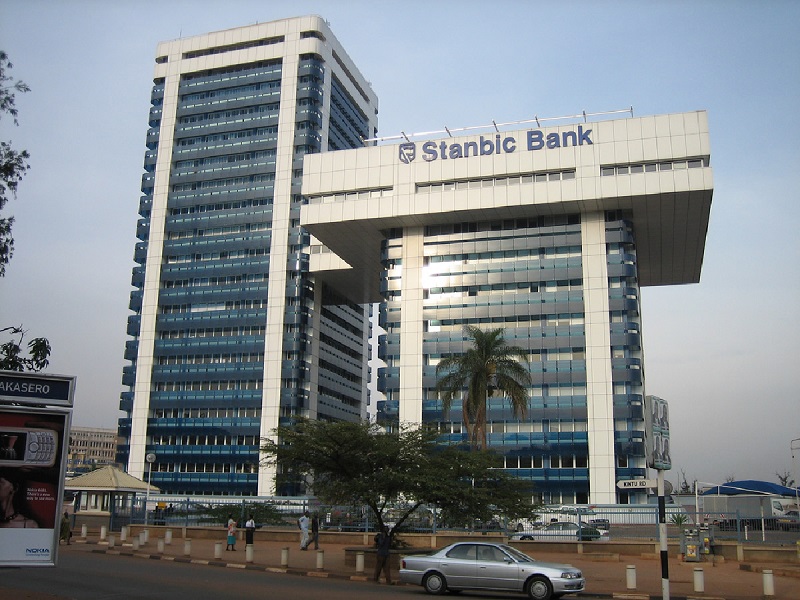 Fresh from a rich 2018, Ugandan banks in the 3 months ending 31st March 2019 posted combined revenues of UGX772.2 billion, an increase of 17.2% from the UGX658.9 billion reported in March 2018.
According to Bank of Uganda's latest Financial Stability Review report, the growth in revenue was driven by "improvements in asset quality" that "translated into reduction in provisions for bad debts and increased profitability of the sector."  
3 banks, however remained loss making, according to Bank of Uganda.
Banks' total assets increased by 9.9% to UGX26 trillion at the end of March 2019, largely driven by increased holdings of government securities and upsurge in loans & advances.
"Banks' investment in government securities rose by 29.5 percent while loans grew by 11.8 percent (7.9 percent in March 2018) – UGX12.23 trillion in March 2018 to UGX13.61 trillion in 2019. Notably, the proportion of foreign currency denominated loans to total loans reduced to 37.7 percent in March 2018, from 40.3 percent in the previous year," notes BoU in their report.
Lowering interest rates and improved loan quality
Asset quality, as measured by the ratio of non-performing loans to total gross loans and advances (NPL ratio) improved to 3.8 percent, from 5.3 percent recorded in March 2018.
"The improvement in asset quality was largely attributed to the significant reduction in the industry stock of non-performing loans from UGX.618.7 billion to UGX.498.4 billion during the period under review," according to Bank of Uganda.
"Consistent with banks' reduction in exposure to foreign currency denominated loans, the proportion of foreign currency denominated NPLs relative to total NPLs reduced from 43.5 percent to 26.6 percent between March 2018 and March 2019," BoU further reported.
The improvement in asset quality also coincided with lowered interest rates. There was an 8% aggregate reduction in lending rates from 21.4% at the start of the year to 19.61% at the end of March for UGX denominated loans. The central bank attributes this to its maintaining the Central Bank Rate at 10% throughout the period.
Treasury bill rates on the 91 Days, 182 Days and 364 days also went down by 8.1%, 9.3% and 4.1% respectively further stimulating the appetite for banks to lend and lend cheaper.
Interest rates on foreign currency denominated loans however went up by 10.8 percentage points from 6.56% at the start of the year to 7.57% at end of March 2019.
Banking sector remains resilient
BoU reports that the industry also remained resilient with adequate capital buffers during March 2019.
"The aggregate industry tier 1 capital adequacy ratio (CAR) & total CAR were 20.4 percent and 22.3 percent respectively, well above the minimum requirement of 10 percent for tier 1 CAR and 12 percent for total capital CAR. However, this was a marginal reduction from the capital ratios held at the end March 2018. This was largely attributed to faster growth in credit which translated into an increase in the Risk Weighted Assets by 16.5 percent," according to BoU.
The central bank also reported that although there was a reduction in the liquid assets–to–deposits ratio from 52.9% held as at March 2018 to 44.1% as at March 2019, this was "well above the minimum requirement of 20 percent." This was a result of banks' shift in asset allocation to longer term government securities.
The Liquidity Coverage Ratio (LCR) test showed that 22 banks held sufficient high quality liquid assets (HQLA) to sustain them through a 30-day stress scenario on a consolidated basis.
The central bank further said that it expected a "continued, but prudent, growth in credit, cognizant of macroeconomic developments and outlook."
Dfcu Bank confirms fraud; declines to give details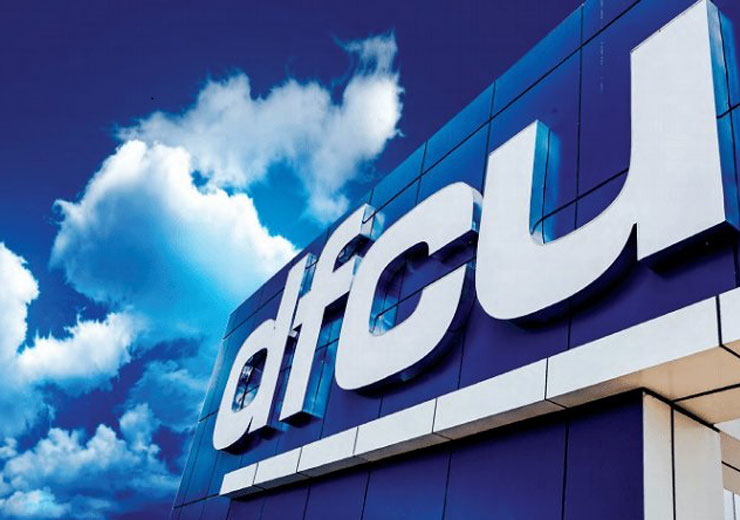 Dfcu bank, has this evening confirmed that there was indeed fraud at the bank, but declined to divulge details of how much and who was involved, but said investigations were on going.
In a series of tweets, on their official twitter account (@dfcugroup), the bank said that "In May 2019, the Bank detected a case of fraud that was immediately reported to the police (CID HDQTRS GEF 604/2019) and investigations are ongoing."
The bank which has been mum since the story was broken on Friday, went on to claim that the incident had "been grossly and maliciously misrepresented in an attempt to damage the reputation of the Bank, destabilise the banking sector and the economy in general," but offered nor further detail on what had been misrepresented.
Several media houses that broke the story have reported that up to $2.6m was lost to hackers who breached the bank's system, citing unnamed bank sources.
"The Bank takes these malicious reports seriously and reserves the right to take legal action as well as to refer the authors and disseminators to the relevant law enforcement authorities," the bank threatened in one of the tweets.
Dfcu Bank is one of the domestic systemically important banks (DSIBs) together with Stanbic Bank, Standard and Chartered Bank and fraud at the institution would be of national interest.
DSIB is a term used to describe banks whose business failures may widely impact the economy. These are deemed too big to fail because if their broad business networks across the economy.
U.K. Regulator Fines Deloitte £6.5 Million Over Audit Misconduct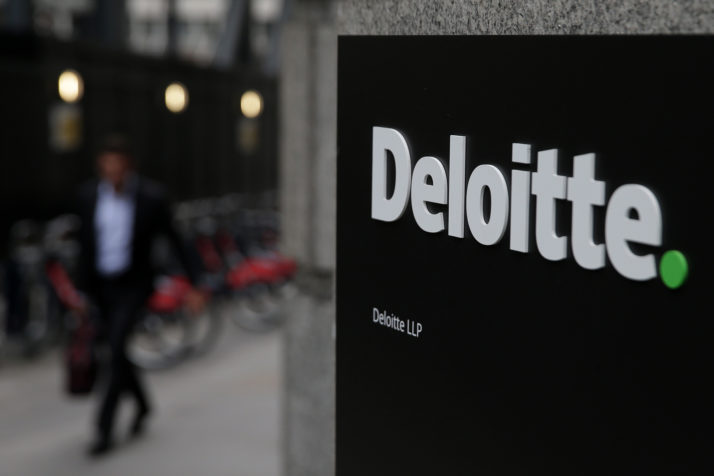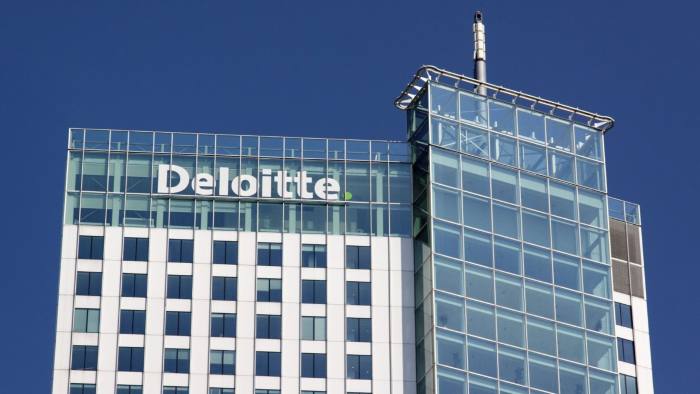 The Financial Reporting Council, Britain's regulator for accounting and audit, on Thursday, July 4th 2019, penalized and reprimanded Deloitte LLP, the global auditing giant, and one of its partners for shortfalls in its audits of a subsidiary of a U.K outsourcing firm, Serco Group PLC.
Deloitte was charged £6.5 million ($8.2 million) in addition to a "severe" reprimand. The fine was however reduced to £4.225 million as part of the firm's settlement. Deloitte was also made to pay £300,000 toward the costs of the investigation.
Deloitte's audit-engagement partner, a one, Helen George was fined £97,000 in respect to the audit of Serco Geografix's 2011 financial statements.
In addition, Deloitte was made to arrange for all its audit staff to "undergo a training programme (designed to the satisfaction of the FRC) aimed at improving the behaviour that is the subject of the Misconduct."
"Deloitte and Ms. George failed to act in accordance with the fundamental principle of professional competence and due care," the FRC said in a statement.
The fine relates to three offences of fraud and two of false accounting committed between 2010 and 2013 related to the reporting to the UK Ministry of Justice (MoJ) of the levels of profitability of Serco's Electronic Monitoring (EM) contract.
On July 3rd 2019, following an admission of responsibility and a Deferred Prosecution Agreement (DPA) with the UK Serious Fraud Office (SFO), Serco Geografix Ltd (SGL) was also fined £19.2m together with £3.7m related to the SFO's investigation costs. The fine reflects a discount of 50% as a result of Serco's self-reporting, as well as its significant and substantial cooperation with the investigation. Additionally, Serco was made to compensate the UK Government in respect of the offences as part of a £70m settlement paid by Serco in December 2013.
"We recognize and regret that our audit work on Serco Geografix Limited in 2011 and 2012 was below the professional standards expected of us," a Deloitte spokeswoman said. The company said its quality processes have evolved since the audits in question were performed. "We have also specifically agreed with the FRC certain actions focused on learning lessons from the shortcomings in this audit work," the Deloitte spokeswoman said, according to the Wall Street Journal.
Pressure mounts to split up the "big 4" accountancy firms over substandard work and conflict of interest
The Financial Reporting Council has taken various actions against several audit firms and companies' internal audit teams in recent months.
In June this year for example, FRC also fined PricewaterhouseCoopers LLP (PwC) and KPMG, two of the world's largest "big 4" accounting firms £4,550,000 and £6 million respectively for audit breaches in the United Kingdom.
Amidst the improprieties, there is pressure mounting in the UK to split up the "big four" accountancy firms- PwC, EY, Deloitte and KPMG.
The House of Commons business, energy and industrial strategy select committee- in November 2018, recommended that UK's Competition and Markets Authority (CMA) should break up the "big four" so as to avoid a repeat of a string of serious audit failures that have deeply undermined public confidence in the profession.
Although CMA resisted the calls for the breakup of the "big four" yet, it said, this option could be revisited within five years if the profession does not improve.
The CMA instead said that in the face of "serious competition problems" in the sector, the UK government should pass new laws that force accounting giants to put "greater distance between their audit divisions and their more lucrative consulting operations, to prevent conflicts of interest", according to the Financial Times.
The FRC in their 2017/18 said that 72% of audits done by the 8 biggest audit firms required no more than limited improvements compared with 78% in 2016/17.
The 8 are: KPMG, PwC, Deloitte, Ernst & Young and BDO GT, Mazars and Moore Stephens.
While FRC noted problems at all the "big 4" firms, it singled out KPMG for the consistent poor quality of its work.
Gov't ready to shake down BoU- Finance Minister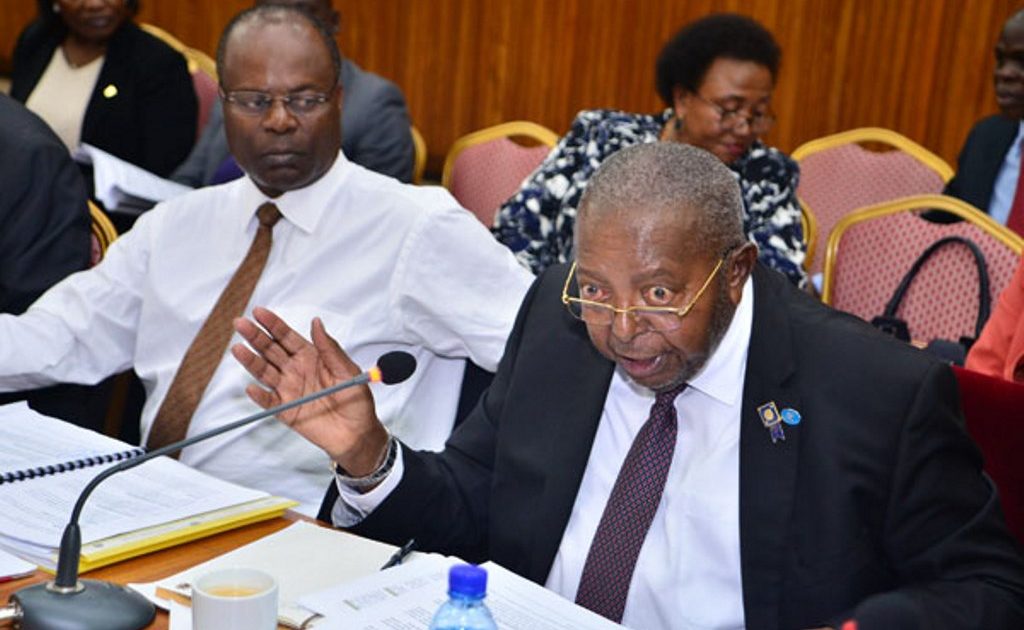 After a long wait, the Minister of Finance, Planning and Economic Development (MoFPED) Hon. Matia Kasaija, has said that Government is ready to take action on the recommendations of Parliament on Bank of Uganda.
Mr. Kasaija was today quoted by Daily Monitor, Uganda's leading independent daily saying that after the Parliamentary Public Accounts Committee on Statutory Authorities and State Enterprises (PAC-COSASE) made their recommendations, following a lengthy probe, and parliament had discussed and adopted the report, he had tasked the central bank to examine the findings and recommendations of the COSASE report and make a report to him, showing what actions they would take internally.
"We are moving, but I cannot give you the whole detail. We have received a report from Bank of Uganda showing the actions they have taken. But I cannot give you details on these actions too. The report was sent to me about three days ago," Mr Kasaija is quoted, as having told Daily Monitor in a telephone interview.
The Hon Abdu Katuntu COSASE which faulted Bank of Uganda for mismanaging the takeover and sale of seven defunct banks, had among others recommended an amendment of critical clauses in the BoU Act as well as holding several BoU officials criminally liable.
Kasaija's comments come on the back of another recently leaked Confidential Report of the Presidential Tripartite Committee to the President that also recommended an "urgent and comprehensive review" of what it believes is an archaic "legal regime governing the Bank of Uganda."
"The Bank of Uganda Act Cap 51 was last amended in 1993, two years before the promulgation of the 1995 Constitution of Uganda. In the case of the Bank of Uganda by-laws established under Statutory Instrument 51-1, the situation is even worse as they were passed in 1968 and continue to be applied despite being inconsistent with the Constitution in some important respects such as the authority of the Governor versus the authority of the Board," reads part of a leaked Confidential Report of the Presidential Tripartite Committee to the President.
The committee recommended a "splitting or separation of the functions of the Governor and the Chairperson of the Board especially with regard to administrative matters", noting that "most of the problems caused as a result of the Governor's decision could have been avoided if the two roles were separate with no opportunity for the Governor to function as both Board and Chief Executive Officer."
The Committee also recommended that a new additional position of Deputy Governor be created to unburden the governor, who they said was "too overloaded in terms of responsibilities" some of which risked "exposing the position of Governor to unnecessary controversies."