TOO MANY COINCIDENCES: Why we still believe BoU officials printed illegitimate currency but the matter was hushed by the state in national interest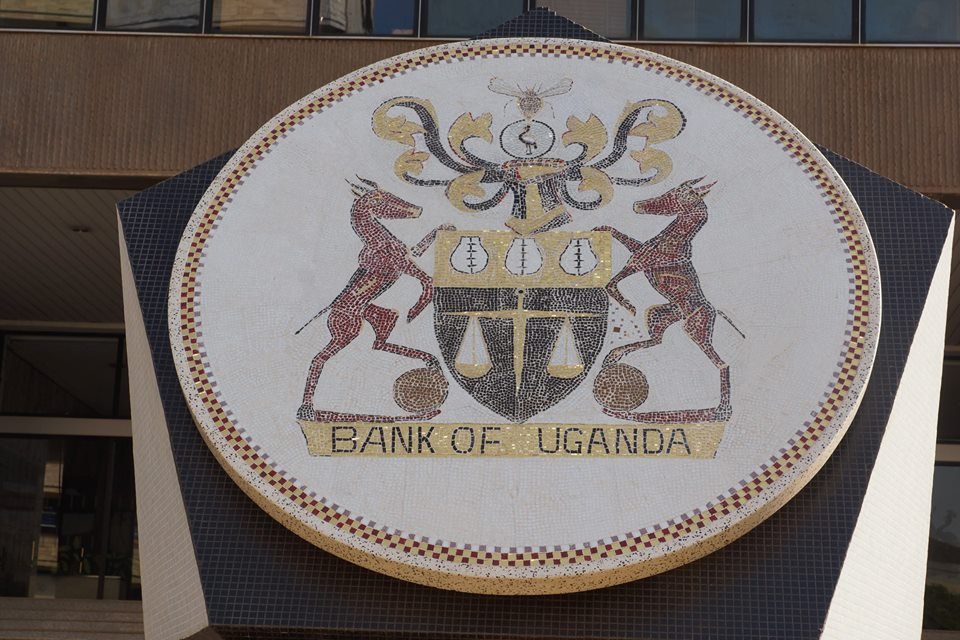 There is a proverb from western Uganda that goes "Obu entaama yaangye ebuzire, nibwo embwa yaawe eneire ebyoya?" translated to mean "how could it be that the very time my sheep got lost, your dog excreted fur?"
This week, an internal Bank of Uganda memo from the Ag. Director of Currency Dr. Bazinzi Natamba to all Currency Centre Managers was leaked in the media. In the memo, Dr Natamba is giving tighter measures on currency management and access to counting/machine rooms at the various currency branches.
The measures come in the wake of discovery of a deliberately crafted scheme, where during cash counting hours, note examiners would contrary to written protocol let into the rooms, cleaners and office messengers, who on their way out would be used to carry out used and sometimes new currency in waste baskets, polythene bags and tea flasks.
The stolen money would then be recorded as defaced, and sent for destruction and replaced with an equal amount of new currency.
Out of the counting rooms, in a choreographed scam, the security teams manning the CCTV cameras, would either look away as all this happened, or for some reason not be in the monitoring room for a few minutes, so as to facilitate the delicate operation.
Just the other week, a media house aligned to BoU broke the story, and CEO East Africa Magazine independently verified the story with an insider BoU source that several staff at the Mbale Currency Centre had been arrested and many subsequently suspended after an investigation netted several BoU officials stealing cold hard currency on CCTV.
"All staff, from the sweeper to the branch manager have been shown the exit," reported Chimpreports, quoting an unnamed source at the bank.
This wouldn't be the first time the Currency Management Directorate and especially the Mbale currency centre were appearing in the news for serious irregularities in currency management.
It shall be recalled that Charles Malinga Akol, the director of currency at Bank of Uganda and Francis Kakeeto, the assistant currency director Bank of Uganda (BoU), ironically at the Mbale branch were implicated in the now infamous Currency Plane saga in which 5 crates of unauthorised cargo found their way on what was supposed to be an exclusive top security currency flight. Malinga is accused of failing to supervise the consignment of new currency from France and instead delegated his juniors.
When that story initially was broken by among others CEO East Africa Magazine, the whistle blower told this media house that an extra UGX90 billions of unauthorised new notes was on the plane. Several and conflicting statements over the saga and the actions being taken were offered but up to today, there is still a cloud of ambiguity on what exactly was on that cargo plane.
Following the reported hard cold currency theft at the Mbale currency centre and the fact that the Mbale currency centre boss is one of those people in the coolers, there appears once coincidence too many leading us to revisit the whole scandal to see if these two cases are connected.
What if BoU officials were ordering for extra none official but genuine currency notes which would be received at BoU but then extracted out at the currency centres through the various dubious ways identified above?
Uganda Police Spokesperson Fred Enanga's Statement- None official but genuine notes
In the wake of the scandal and the UGX90 billion story breaking Lt. Col. Edith Nakalema's State House Anti-Corruption Unit (ACU) which made the first statement said they were pursuing a "special investigation on a matter pertaining to the Bank's procurement and supply chain activities" while a statement by Bank of Uganda Governor, issued hours after Nakalema's called it "an anomaly in the inventory of the expected consignment."
But more importantly, Nakalema in her statement said that "a number of senior bank personnel, customs and Civil Aviation Authority personnel" were being questioned."
Daily Monitor, a leading independent daily also reported that that a police raid on the home of six senior officials of Bank of Uganda had "recovered documents which suggest printing of unauthorised notes."
In a media briefing, the Uganda Police spokesperson, Fred Enanga, confirmed that indeed police was pursuing clues on unauthorised printing of extra currency.
Enanga, told media that police was "proceeding with lines of questioning on how the banking process supported the printing of the bank notes, whether there was any wrong doing on the part of the bank or not." The police spokesperson said that several statements had been taken from "directors, managers and employees, with knowledge on the whole documentation process" with a view to "knowing how the need for the printing of the notes arose, who initiated the request, whether there was approval from the board, the amounts involved, serial numbers of the notes that were printed and how the none official but genuine notes could have arose."
Some of the BoU officials from whom statements have been taken, according to Enanga, included the director for banking, director legal and auditors. Also additional statements were taken from ENHAS, Uganda Revenue Authority (URA) customs officials and that "further arrangements to obtain statements from lawyers of UN and the business persons mentioned in the story" were ongoing.
A few hours later, Ofwono Opondo, the government spokesperson, was on record saying there was no money missing as alleged by the initial whistle-blower, but rather, there as a case of unauthorised cargo on the supposed-to-be exclusive chartered currency plane. He asked Police to withdraw their statement- but they never formally did.
It is understandable why government would want to hush down such a story because officially admitting it would mean loss of faith in the integrity of our financial systems but more importantly the integrity of key financial metrics such as inflation that are pegged to currency supply and demand.
Compromising these would have far worse repercussions than the actual theft of UGX90 billion.
Suspicious movements of the currency plane fly to Entebbe?
Away from the head-knocking by the several government agencies and finger pointing, CEO East Africa has carried out a deeper insight into the movements of the McDonnell Douglas (MD-11) plane that was originally supposed to carry the currency to Entebbe.
According to Civil Aviation Authority sources, the MD-11 plane operated by Kenya's – Astral Aviation flew into Uganda on April 24th 2019. The plane was chartered by Kuehne + Nagel International A.G the global logistics company hired by Oberthur Fiduciare, the French currency printer to fly the money to Kampal. It is not clear why the plane first flew into Entebbe because the BoU officials to inspect the currency flew on a different flight- but the moment the MD-11 reached Entebbe, it immediately reported a technical fault and was grounded. It was switched with a B747 also operated by Astral Aviation that we understand was already in Europe.
However, according to a statement from Oberthur Fiduciare's lawyers, Allen & Overy LLP neither did Kuehne & Nagel nor Astral Aviation notify Oberthur Fiduciaire of this change or the fact they would be carrying or had carried extra cargo.
Oberthur also said that they also did not know that the same flight would be used to ship an alleged one pallet of replacement parts for the MD-11 along with four pallets of regular cargo."
When we contacted Kuehne + Nagel on why they never informed Oberthru Fiduciare their employer, about the changes, the company declined to respond directly.
"Please understand that Kuehne + Nagel cannot divulge information or comment on an investigation targeting a third party unrelated to our group," Angela M. Schmidt, Senior Corporate Communications Manager told CEO East Africa Magazine in a 16th June 2019 email.
We also find it suspicious that the MD-11 lands in Entebbe on 24th and on 26th replacement parts are crated and aboard a plane headed to Uganda, as if the technical fault had been anticipated.
An official list and statement released by URA of the goods in the 5 pallets, there was no cleared aircraft parts belonging to the plane Operator – Astral Aviation. The only plane parts on that cargo according to URA belonged to the United Nations.
We reached out to Ian Rumanyika, the Manager Public and Corporate Affairs at URA and asked him about this irregularity and if this was one and the same consignment of plane spare parts. We also asked him why and how parts belonging to a private operator were cleared as UN parts? If not, we asked him if at all Astral Aviation ever declared and paid tax for these parts with URA or may be if plane parts are exempt from taxes.
By press time, Ian Rumanyika had not answered, despite several reminders by this reporter.
Perhaps the MD-11 never developed real technical trouble.
We asked Vianney Luggya the Civil Aviation Authority Spokesperson if at all the MD-11 actually had any verifiable technical problems and if there were any repairs done on the plane? We also asked him the actual reported fault on the plane and if CAA keeps logs of repairs and maintenance on planes landing and leaving Entebbe?
"The aircraft operator requested to park the aircraft for technical reasons. However, because the aircraft is not registered in Uganda, the safety surveillance can only be undertaken by the state of registration. Since Uganda is not the state of registry, we are not responsible for the aircraft's safety oversight and the operator did not have an obligation to report to us details of repair. That reporting is done to the state where the aircraft is registered," Luggya told us in a WhatsApp chat.
Perhaps another coincidence is the fact that the MD-11 left Entebbe on 4th May 2019 just hours after the Governor had been told about the discovery of 5 identical pallets on the currency plane on 3rd May 2019 according to The Independent Magazine. The timing was also of essence, 03rd May was a Friday and the currency plane left of Saturday 4th May. The governor, would receive an official report on Monday 7th May, 2019 and on 08th May preceeded to invite Lt. Col Edith Nakalema's State House Anti-Corruption Unit (ACU).
If the matter was simply extra pallets of normal cargo on the currency plane, why did the Governor not use internal mechanisms to investigate the matter first? Why didn't he report to the police but instead went to Lt. Col. Nakalema? Did the Governor believe the forces involved in the scandal were a little more complex and so he needed the intervention of Nakalema who is believe to be the president's right hand person?
Why did it take more than 7 days to inform the governor of the serious breach on the currency plane?
How come it is only a handful of Bank of Uganda officials that have been charged? How come the operators of the plane and Kuehne + Nagel have not been questioned? How come the police hasn't shared CCTV footage as has become their typical style whenever a controversial issue is at play?
What became of all the other statements?
Perhaps we will never know all this truths because we all forget too fast.
I will pursue Bank of Uganda to the end; if I die, my son will take over- Dr. Sudhir vows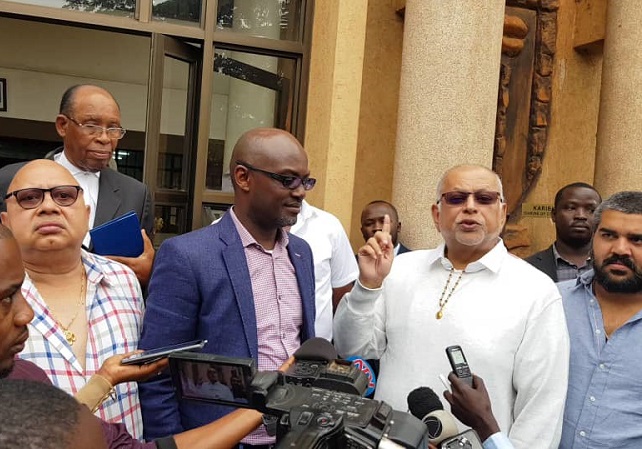 Ruparelia Group founder and Chairman Dr. Sudhir Ruparelia has said he is ready to legally pursue Bank of Uganda and make them pay for illegally taking over his bank, till the very end. This is the first time Dr Ruparelia is publicly commenting about Bank of Uganda's planned appeal, following the dismissal of the central bank's UGX397 billion case against the businessman over "being incompetently in court." Commercial Court's Hon Mr. Justice David K. Wangutusi, on Monday August 26
th
dismissed HCCS 493 of 2017, saying BoU "did not have jurisdiction to file HCCS No. 493 of 2017" and that the orders sought against Meera are "barred in law, rendering" BoU with no "cause of Action" against Meera. BoU in an August 27
th
statement by the Director of Communciations, Charity Mugumywa, said BoU would appeal "as per Notice of Appeal Application 320 of 2019 filed in the High Court today." "Me I am ready, today, tomorrow or even when I am dead my son will take over," said Sudhir in a media interview today, during the official opening of Electrical Plaza, his latest $10 million commercial building in downtown Kampala. "Let me tell you, the law is the law, nobody can reinvent law. You see they (BoU) created this law (FIA 2004) to protect themselves. They are saying no body can sue them. So we used the same law to defeat them," he said adding: "They have taken seven banks and nobody could do anything to them because they had the law to protect them. So we used the same law they used to protect them to defeat them." In a veiled comment about the appeal he said that: "If anybody has senses in bank of Uganda, they have such dumb lawyers there. If the lawyers knew the law they are supposed to enforce, this could have not happened. So I think it's good for us that there are dumb lawyers in Bank of Uganda legal department." He also alluded to the fact that the lawyers could be playing so as to continue profiting from legal fees as the appeal drugs on, finally costing the tax payers when the case is lost. Analysts have said BoU's appeal is equivalent to "throwing good money after bad money" because Justice Wangutusi's ruling was based on a plain and clear interpretation of the Financial Institutions Act. Giving his reasons on why he thought BoU did not have a locus standi, Wangutusi, based his ruling on The Financial Institutions Act which clearly lays out the role of a receiver. "In my view if it (FIA 2004) had wanted the Receiver who had only 12 months on stage to sue, it would have expressly provided for it. "The end result is that once Crane Bank was put under Statutory Management, its Board of Directors was suspended. If there was to be any suit, it would be brought by the Central Bank as the Statutory manager under section 89(2)(e) or by the Liquidator with approval of the Central Bank under section 100(1)(a) of the Financial Institutions Act. These two were empowered to initiate and defend court action by the Financial Institution Act which interestingly left out the Receiver. The Legislature did not want any court action against the Receiver…… It follows that the Respondent under Receivership lacked locus standi. Without locus standi its attempt at filing a suit was
null ab initio (
to be treated as invalid from the outset)." 
"Everyone who stole my bank, is going to pay," Sudhir vows
Sudhir has previously said that everyone who participated in illegally taking over Crane Bank, would have to pay. "Everyone who has played a part in the fraudulent activities is going to pay for it – we are not going easy.  That includes dfcu that is fraudulently occupying Meera Properties; they are the biggest fraudsters in this country. They need to understand that they are illegally occupying our branches and they fraudulently transferred them into their names without the consent of Meera Investments" he told media soon after the ruling. Addressing a media conference outside the Commercial Court, a tough-talking Sudhir said:  "Everyone is going to pay a price for this," he said, adding: "We are now going to put up a counter claim. You know COSASE found out a lot of things of what these people did. With guidance from my lawyers, we will put a counter claim. They did not value our assets, they did not account for the cash in the bank; all the money was just stolen. This is terrible," Sudhir said. "This is a big win over the mafias and the whole conspiracy that's been holding the country at ransom in the central bank. I think this is going to be a lesson to them. They have taken over 7 banks and they cannot account for any of them. How do you fail to account to someone? I am a shareholder, I lost a lot of money; I put 25 years of my time and you steal my bank? –you steal all my assets, all my paid-up capital, and all my assets just stolen. And you claim that you put this money in Crane Bank and you can't even account for it, you can't even account for Shs290 Billion – where is it all gone?" quizzed Sudhir. Sudhir also said this was a "tremendous achievement" and "historical.
"Nobody has been in the past been able to win Central Bank – they have stolen 7 different banks and not accounted to any shareholder and this is the unfortunate part of the whole scenario. You take somebody's assets, you steal it, you profit from it and you don't account for it; this is so ridiculous!  Then, they sued for $100 Million; the money they stole, they are suing me for it. How?" he wondered.                
Pictorial: How Meera Investments is changing Kampala's skyline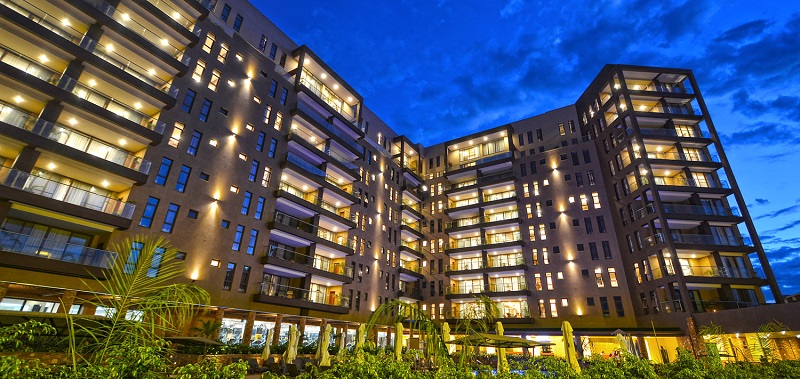 Today, Meera Investments, the property development arm of the Ruparelia Group officially inaugurates their Electrical Plaza, the latest addition to their mixed use building portfolio in the city centre.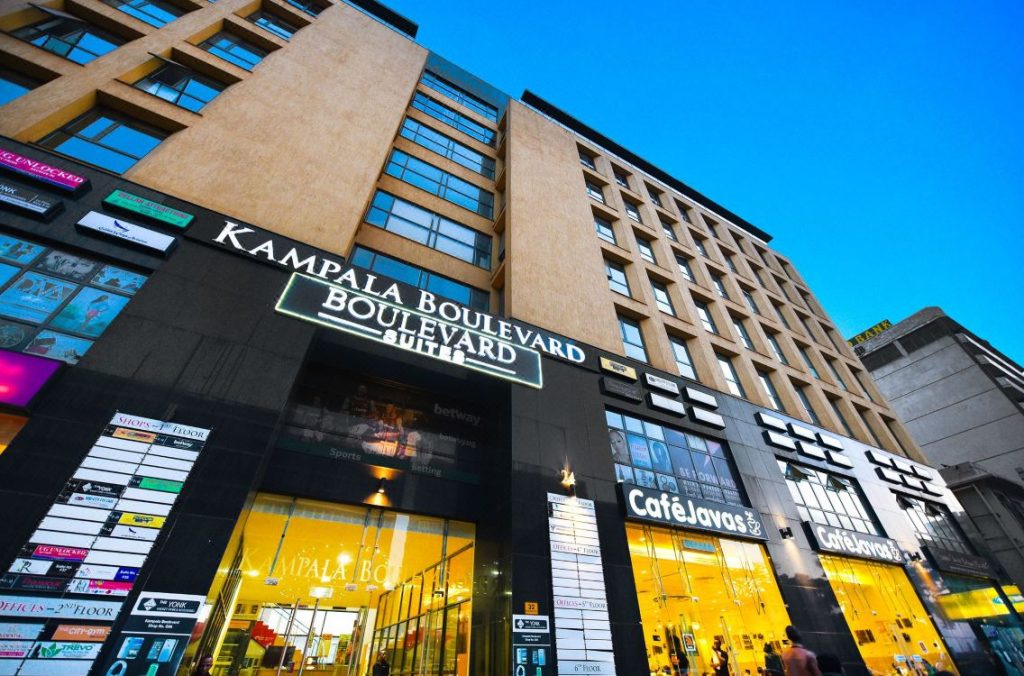 Since 1994, Meera has been part of a number of innovative property solutions in mainly, the commercial and residential space and today owns sectors and to date owns over 300 properties in Kampala and other major towns like Mukono, Jinja, Mbale and Mbarara.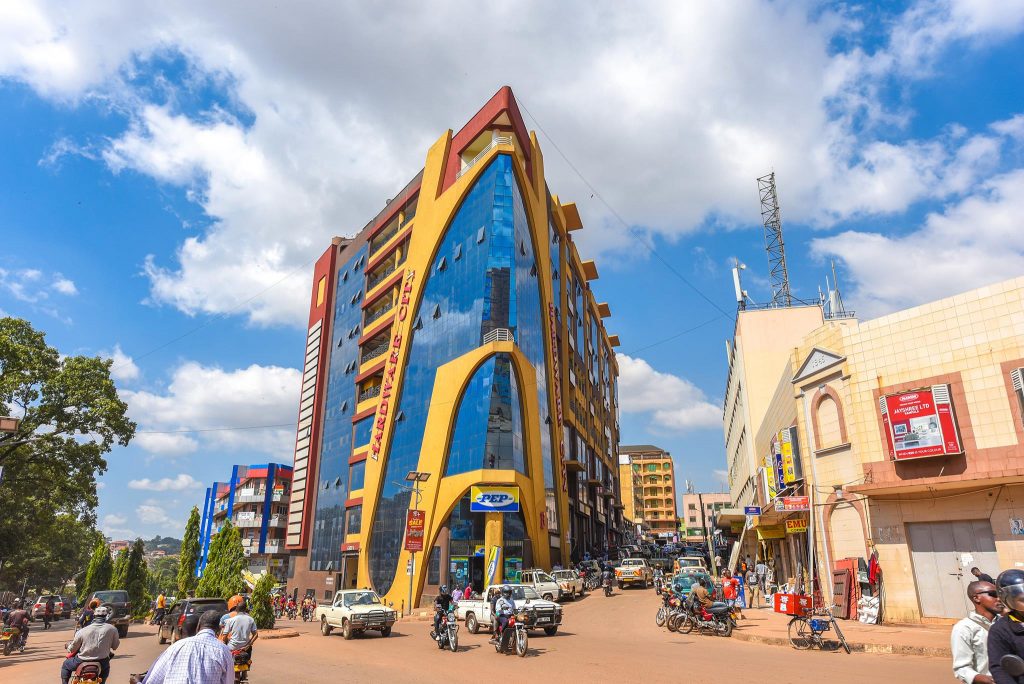 The company, according to its Chairman and founder, Dr. Sudhir Ruparelia, is the largest developer of commercial and residential properties and also owns the largest number of ongoing real estate projects. It is also the largest private owner of commercial land in Kampala.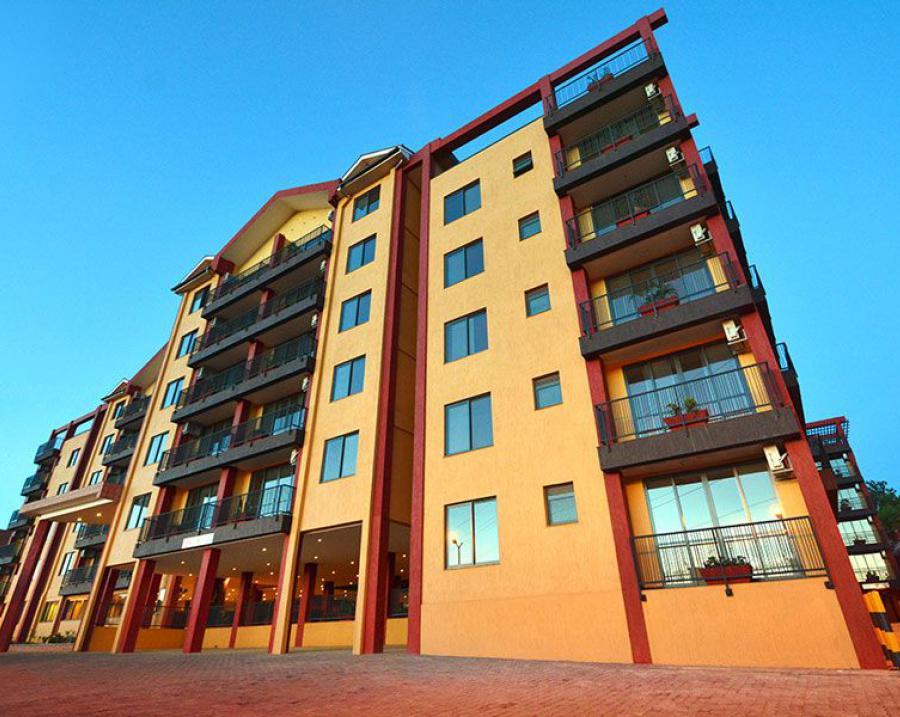 Meera Investments Limited was in 2017/18 rated as a top rental income taxpayer by Uganda Revenue Authority (URA) while Dr. Sudhir Ruparelia, the Chairman/Managing Director of Meera Investments, was rated the second biggest individual rental income taxpayer.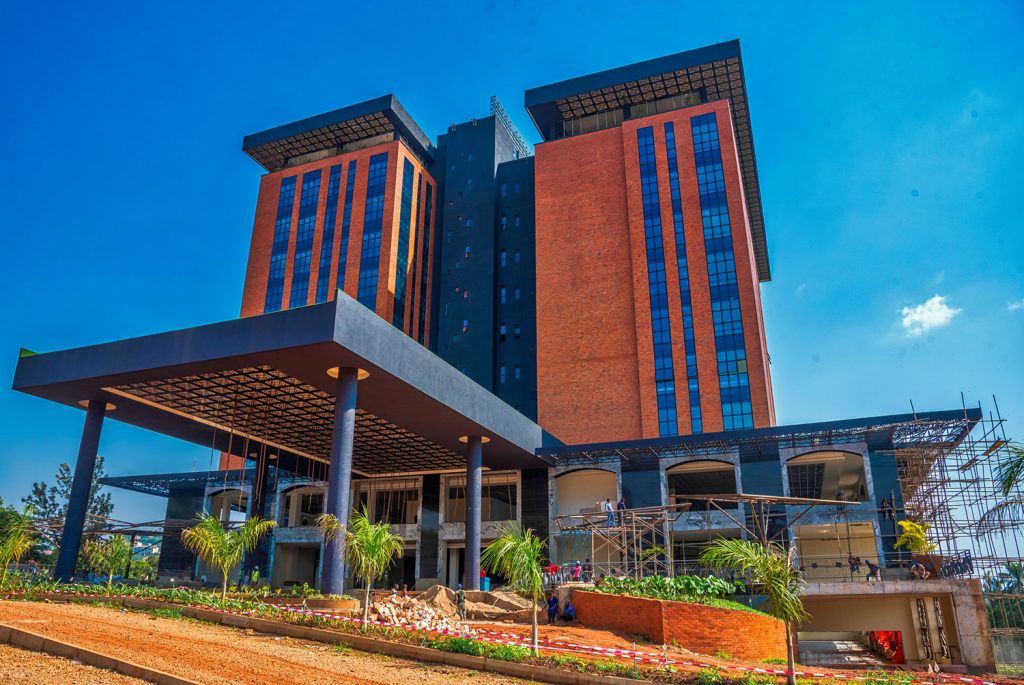 Over the last 3-4 years, the company has been on a construction spree, raising several properties across Kampala, which have both redefined city architecture and changed both Kampala's skyline, as well as the look and feel of the Kampala City.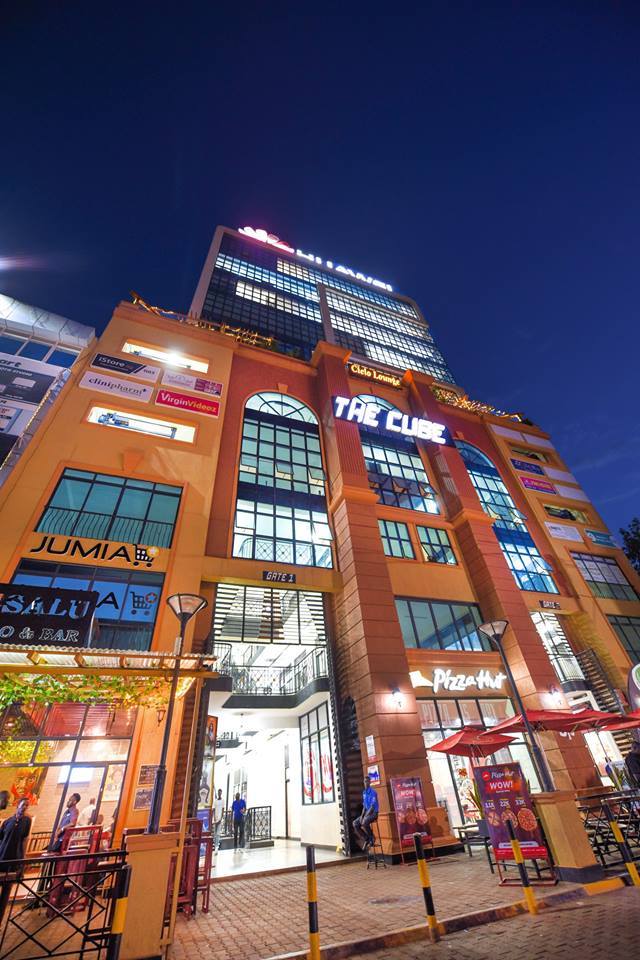 Today, we revisit and review some of those projects, especially those developed over the last 3-4 years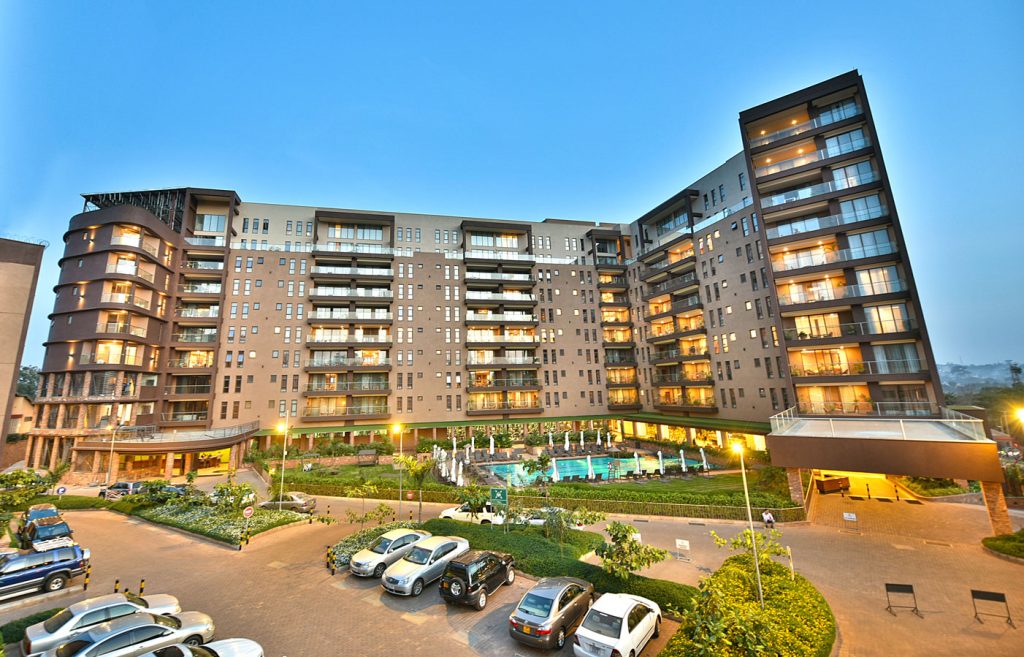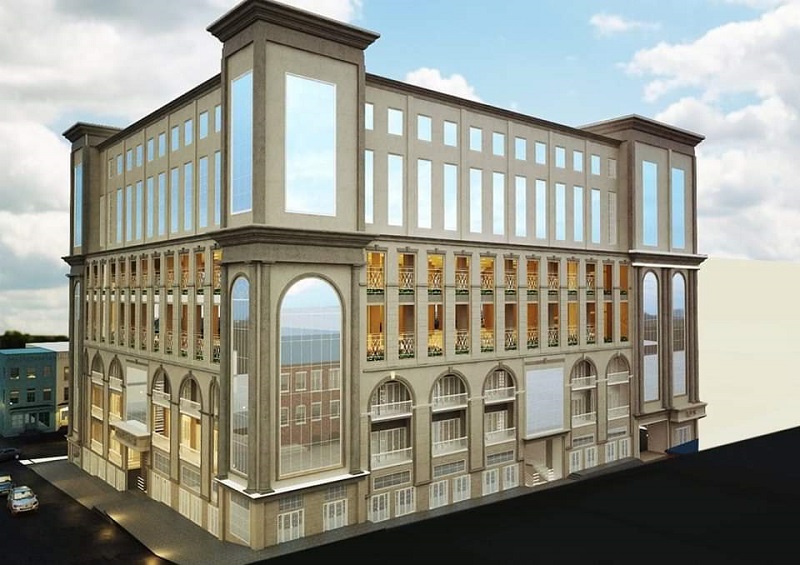 "The development of SGR isn't behind schedule at all as far as harmonization agreement is concerned," Says Coordinator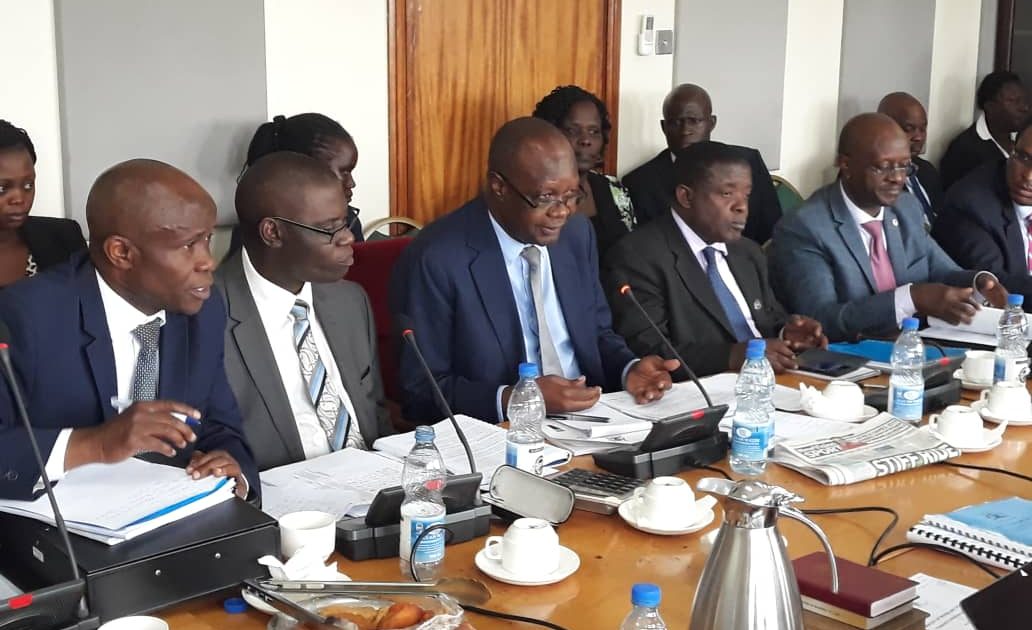 " The Standard Gauge Railway was adopted in 2014, by the East Africa Presidents who launched the multitrillion project meant to modernise the traditional railway transport system geared towards boosting economic growth by facilitating a faster movement of goods across borders. "
The SGR Coordinator, Canon Perez Wamburu while appearing before the Public Accounts Committee yesterday to respond to audit queries raised in the 2017/2018 audit report that raised concerns over the delays in implementation of the perceived regional railway, he affirmed that Uganda is on schedule for the construction despite compensating only 11% compensation of the project affected persons within three years.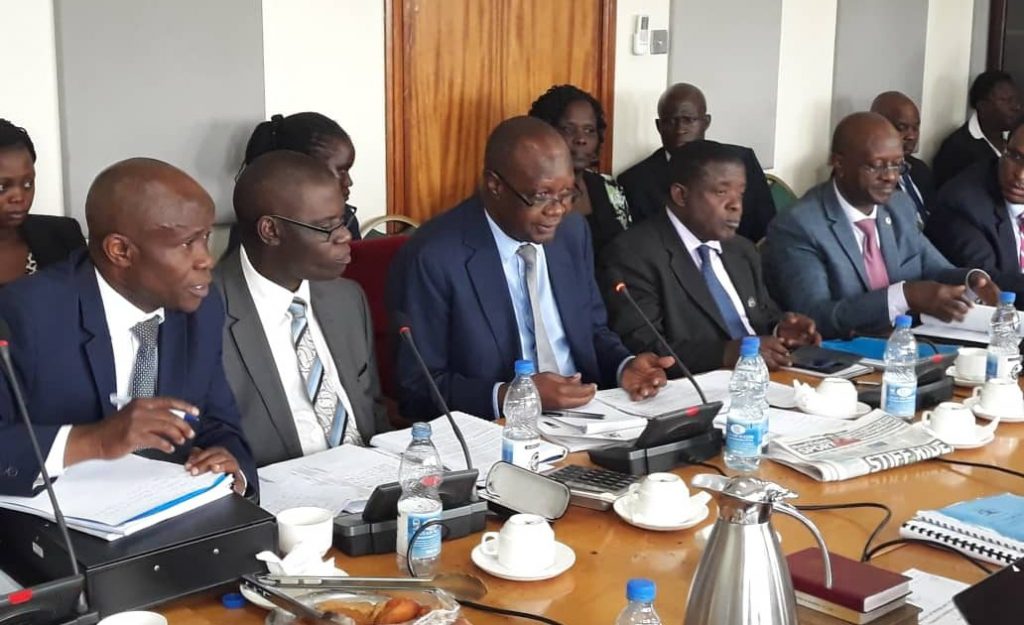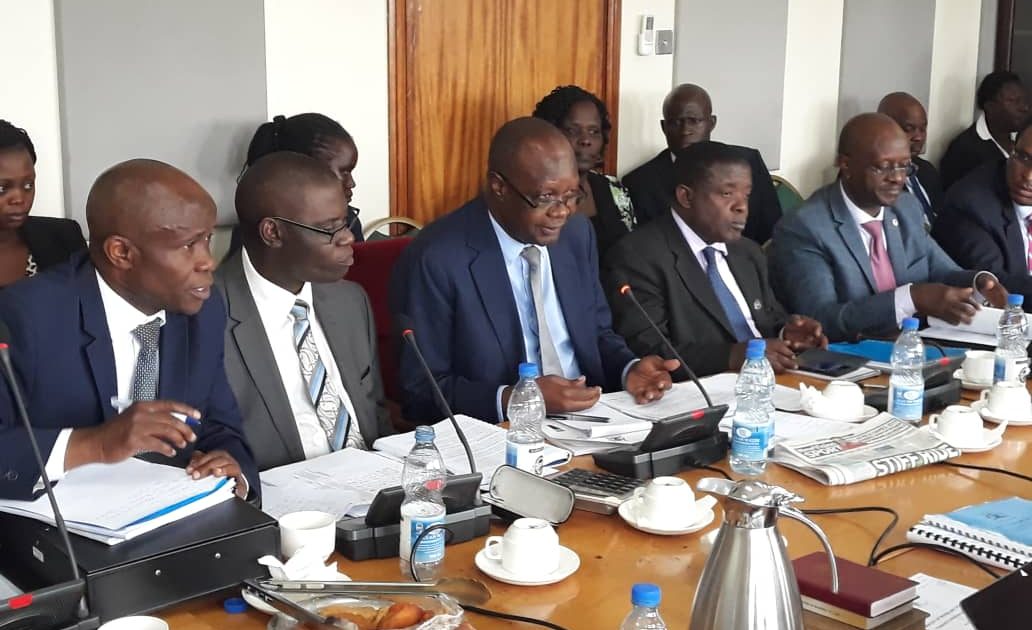 His remarks were in response to a call by some MPs like Theodore Ssekikuubo (Lwemiyaga County) who questioned why taxpayers have to continue funding the team in charge of SGR yet no single kilometer of the railway has been constructed, five years from the time it was launched in 2014.
Ssekikuubo said, "We are incurring nugatory expenditure on this white elephant. Is it about time we launched the standard gauge railway. After a decade of the launch, not even one kilometer has been put on ground. Kenya has already started on its side, ours was launched at a hotel in Munyonyo, it has remained there, dead and buried there unless the contrary is proved, are we as a country right to continue appropriating money to a non-starting project."
In response, Wamburu said, "We agreed that Kenya and Uganda arrive at Malaba at the same time. The development of SGR isn't behind schedule at all as far as harmonization agreement is concerned. Uganda SGR isn't late at all."
The Standard Gauge Railway was adopted in 2014, by the East Africa Presidents who launched the multitrillion project meant to modernise the traditional railway transport system geared towards boosting economic growth by facilitating a faster movement of goods across borders.
President Uhuru Kenyatta of Kenya flagged off the maiden passenger train on the newly completed Mombasa-Nairobi SGR in March 2017 and although Uganda had promised to start construction in June 2015, but three years down the road, Government is yet to complete funding negotiations with Exim Bank China.
On Uganda's side, project is to cost USD2.8Bn approximately, of this, Exim Bank will bring on board USD2.3Bn which represents 85%, while the remaining 15% will be footed by Ugandan tax payers.