OPINION: "Stop Chasing the President for cash hand outs" -Lawyer Fred Muwema advises the public
The ever increasing presidential cash handouts also known as presidential handshakes are becoming a thought provoking ritual. Our President has a prerogative to render financial help from his well-nourished State House budget on donations, however it is concerning that the boundaries of this prerogative might be going beyond the limits of the cosmos. And it doesn't really matter whether it is the people chasing the presidency for handshakes or vice versa. The effect is the same since the devil is always in the detail.
Without inquiring into the legal structure or absence thereof, criteria and good intentions of the handshakes, I want to think that the giving and receiving of these cash handouts will only deliver unintended negative consequences to the Country.
We are already feeling the effects of the presidential handshake in ways we had never imagined as it has reinforced an expectation of other types of handshakes in the Country. Since most people cannot access the President, they are now demanding for the Speakers handshake, Ministers handshakes, Members of Parliament handshakes, Presidential Advisors handshake, and other private handshakes which i cannot find space to name.
This however is not in the league of money that we are in the good nature of contributing to the education, marriage celebration, medical care or bereavement cost for a relative, dependant, friend or other financial support we may give to a good cause.
Uganda is already burdened by a very high age dependency ratio which at 96% is ranked 7th in the World by the World Bank as of 2018. We share the high dependency stage with Countries like Niger, Chad, DR-Congo, Burundi etc. This does not make for an impressive statistic.
The high age dependency means that the Ugandan working class has to live through a life of struggle where they scrounge to barely meet their needs with most ending up with no saving for their old age.
It also means that Ugandan industry and businesses have to suffer low labour productivity because of the negative conditioning of mindsets which continue to feed on the chronic dependency syndrome in the Country.
So when the President comes to town with his money bags, people in positions of responsibility in the private sector have nowhere to hide because the cash handouts are sending a wrong signal to our youthful and unemployed population to believe that it is permissible to expect, receive and survive on cash handouts in the real world.
In my view, Presidential handshakes and the other variety of handshakes that I have mentioned above can only serve to exacerbate our economic challenges.
Some people may come up in defence of the Presidential handshakes and claim that they can benefit recipients engaged in gainful economic activity. This may be possible but it should not be taken for granted that success is automatically assured with an injection of this kind of free money. You don't need to be a genius to have encountered the irony of people who tend to act irrationally when they are gifted with free money, even when it is for business. In reality, they may not care well enough for the money in the business and lose it to consumptive behaviour since they did not labour to get it and are not obliged to pay back.
I need to emphasize here that cash handouts rarely motivate productivity. I doubt that anyone can accumulate wealth and secure his future in this fashion. Free money or goodies which are not given in exchange for a known value tend to smother all human endeavour to progress.
That is why no country has ever developed with free money or aid. The exception which is not a country maybe with the religious institutions (i am referring to the genuine ones), but even they don't receive free money from their flock.
They receive donations from believers and regular offertory from the faithfuls, not for free but for a service they offer. Their service is specific and measurable on a spiritual scale and it does not frolic anywhere near the negative consequences of cash handouts.
Moreover many institutionalized religions workup the money they receive by investing it in productive economic ventures to regenerate it. This should make the case for more well-structured investment in the key areas of the economy and less cash handouts.
Presidential handshakes just undermine the impetus of the people to work hard and fend for themselves especially when the handshakes are packaged to look like a business promotion. These cash handouts are not a human right whose protection is guaranteed by the Constitution. Therefore the President or any other persons who find themselves in this fox hole have no legal obligation to continue with this frenzy except for the venerable causes which should benefit under a framework governed by proper policy.
Whereas presidential handshakes do not kill people, they actually teach them nothing about how to live in the real world where every legitimate penny earned requires sweat and untiring effort.
Ultimately, the recipients of the cash handouts suffer the most because when the cash runs out as it often does, they have to return to a hard life with worse coping abilities. So people are advised not to chase the president looking for cash handouts because this may rob them of a productive and creative life.
Presidential handshakes should not make a serious feature in any presidential repertoire. They therefore do not merit further discussion lest we glorify them instead. What requires further discussion and glorification is the need for the presidency to find other constitutional means of endearing itself to the political support base in ways that do not hurt us in the long run.
Fred Muwema
Managing Partner
Muwema & Co. Advocates
8th November 2019
WINNIE BYANYIMA: "Inequality of power is driving the HIV epidemic among women and girls"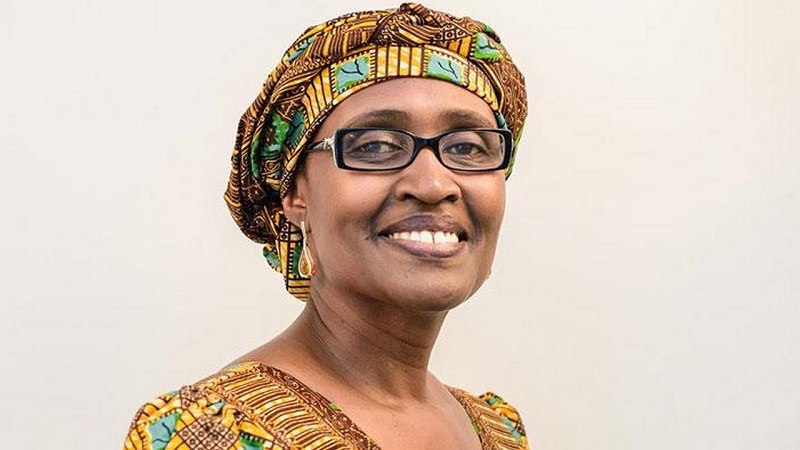 By Winnie Byanyima
This morning I attended a meeting of the Global HIV Prevention Coalition and met with a group of women leaders. I felt so inspired and moved by their stories of resilience, courage and hope. But I also felt – I feel – a lot of anger. And I want you to feel angry too.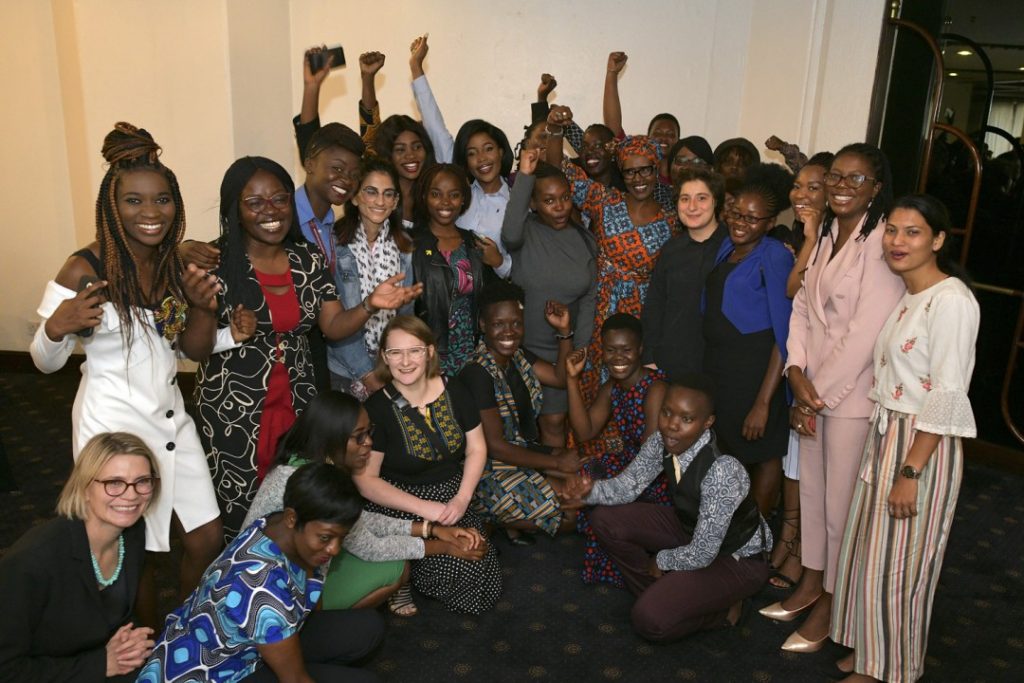 Let's talk about how women and girls are infected with HIV. This is not a question about biology. It is a statement about inequality of power.
Women and girls are infected with HIV when they experience violence, and, often it is at the hands of someone they love and trust.
Women and girls are infected with HIV when their partners and their governments deny them control of their bodies and their right to sexual and reproductive healthcare.
Women and girls are infected with HIV when they don't have access to the education and health services that they need to protect themselves.
When I first heard about HIV more than 30 years ago, I knew that women and girls would be the worst affected and the epidemic would rage on until we tackled gender inequality and gender-based violence. When I said this at the time, I was laughed at, told that I was always trying to make everything about women.
No one can laugh now, not when 6 000 women and girls are infected with the virus every week. So, what do we do now? Here are three basic steps to get us started.
First, we must include women and girls in all our discussions. I have been overwhelmed by the number of #whatwomenwant messages sent to me since my appointment. I have heard you on Twitter, now I want to hear you in all our meetings and workshops and down every corridor at UNAIDS.
Second, we must listen – really listen – to what women and girls want. Without the communities led by women infected and affected by HIV, we wouldn't be where we are today in the AIDS response. They know what they are talking about.
Finally, we must get angry and we must fight for gender equality and women's rights and against gender-based violence. We cannot afford to spend another 30 years failing women and girls. If we don't put them at the centre of our response to AIDS, we will never end the epidemic.
The writer is The Executive Director of UNAIDS

"Magogo's plea bargain with FIFA is Invalid"says Muwema
It is coming to 5 years since I took leave from football matters except for the occasional relapses brought back by the Uganda Cranes exploits on the continent. Recently however, my indifference was rudely awakened by the FIFA announcement that it had suspended Moses Magogo, the FUFA President, from all football activities for 2 months and that he was also fined 10,000 Swiss Francs. Magogo's crime according to FIFA which happens to be the Investigator, Potential witness, Prosecutor and Judge in this case, is that he illegally sold World Cup tickets meant for Ugandans during the 2014 edition of the football spectacle which was held in Brazil.
I wonder why FIFA did not notify Ugandans about the ticket allocation before the World Cup event. Maybe, just maybe, the prodding eyes of the Ugandan beneficiaries would have ensured that these tickets or most of them were put to proper use.
I have been driven to comment on Magogo's suspension by FIFA because of the urge to share what I have come to know about the laws governing football over the last 18 years. This urge far outweighed my need to remain silent. I will therefore proceed to weigh in, by interrogating the propriety of Magogo's suspension, firstly in the context of the FIFA statutes or laws which were applied to the facts of the case and secondly but to a small extent, in the context of the Sovereign laws of Uganda, to which Magogo is subject as a citizen.
I take issue with the Adjudicatory chamber of the Independent Ethics Committee of FIFA which entered a plea bargain by mutual consent and handed Magogo a paltry fine of 10,000 Swiss Francs and a 2-month suspension. This sanction, for the kind of offence Magogo confessed to have committed, is not supported by the FIFA Code of Ethics (2019 Edition). I must hasten to add that the chambers mandate to act in this case was governed by this code in the main. The FIFA Disciplinary Code does not appear to come into specific play as it relates to infringements and sanctions on or around the field of play.
Whereas Article 67(1) of the FIFA Code of Ethics (supra) allows the Adjudicatory chamber to entertain and accept plea bargains from accused persons, Article 67(6) of the same code doesn't permit the said chamber to enter into a plea agreement with Accused persons for sanctions related to bribery and corruption. The said Article 67(6) states that;
"No plea agreement shall be allowed concerning sanctions related to infringements of bribery and corruption, misappropriation and misuse of funds and manipulation of football matches or competitions" (emphasis supplied).
Article 27(1) of the FIFA Code of Ethics (supra) defines corruption to include among others, the offering, receiving, requesting or soliciting of any personal or undue pecuniary (financial) advantage or any other improper advantage to or from anyone within or outside FIFA.
By its own account of the facts, FIFA acknowledges that Magogo engaged in a corrupt act of the type defined by Article 27(1) when he diverted and illegally sold the tickets meant for Ugandans. It is clear on the face of it that he unlawfully gained a financial or improper advantage in perpetuating a transnational crime which is expressly forbidden and punished by the FIFA code and national laws world over. It was therefore irregular and fundamentally wrong for the Adjudication chamber to entertain a plea bargain from a person who was not eligible to enter it. In fact such a plea bargain and the underlying fine and suspension are not only null and void and liable to be revoked but they also put the bonafides and competence of the chamber in question. Moreover, this surreptitious decision by the chamber tends to take FIFA far away from its much-promised and publicized fight against corruption in football.
The Honorable thing for FIFA to do is to reopen the case and proceed with it to full trial with a public hearing of the complainants. It is against the established principles of a fair hearing for FIFA to conduct proceeding in secrecy and even hide the charges like it has done with Magogo. Under Article 42(2) FIFA Code of Ethics the Ethics Committee can rectify any obvious errors in its decision at any time. This means that the Adjudicatory chamber should not find any difficulty in revisiting its decision.
If the case is re-opened Magogo, should additionally be charged under Article 25 of the FIFA Code of Ethics for abuse of his position as President of FUFA in the sale of the tickets in issue. On conviction, this charge would carry a minimum fine of 10,000 Swiss Francs and a stiffer ban of at least 2 years from all local and international football activities. This, in my view, is a punishment which would be deterrent enough to punish the vice and dissuade the reoccurrence of such misconduct by present or future officials of FUFA.
However, if FIFA chooses to connive in breaching its own laws, then it will be open for Magogo to be charged with corruption, illicit enrichment and embezzlement under the Anti-Corruption Act 2009 of Uganda. FIFA officials should know that they can also be charged for conspiracy if it is shown that they actively aided and abetted the commission of the crime. Under S. 5 Penal Code Act Cap 120, Ugandan courts have jurisdiction to try offences committed partly within and outside Uganda by a Ugandan or non-Ugandan. In the recent past, the Swiss, French and American Courts have swung into action to apprehend and prosecute FIFA officials who have engaged in acts of corruption and financial impropriety.
I need to stop here and resume my leave from football matters in Uganda. But I counsel that FIFA cannot run away from its own shadow, it must, therefore, act in true and faithful alignment with itself. FIFA must lead the fight against corruption in football from the front, it has no place in the back seat.
By Fred Muwema
Managing Partner
M/s Muwema & Co. Advocates
15th October 2019
OPINION: "Hoima and Kaabong elections were successful, largely peaceful and the outcomes reflect the true will of the people,"- EC's Byabakama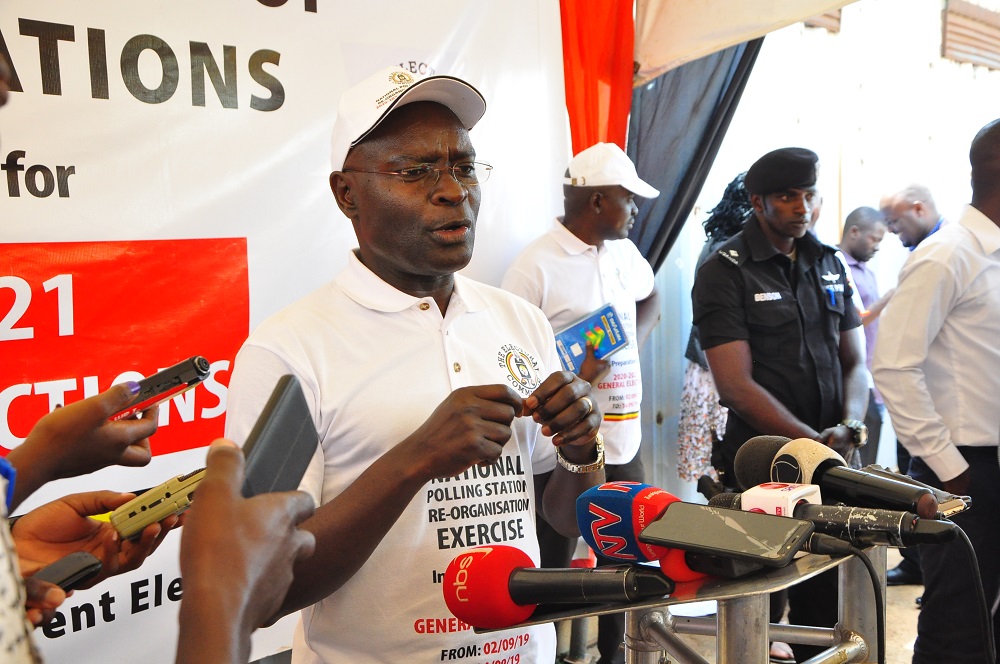 On behalf of the Electoral Commission and on my own behalf, I would like to take this opportunity to congratulate the people of Kaabong and Hoima districts, and all the key stakeholders in the electoral process, for successfully concluding the above elections. Indeed, the electoral process in these districts was largely peaceful and the outcomes reflect the true will of the people of Kaabong and Hoima. The Electoral Commission urges the winners in these by elections to reach out and work with the losers for the development of their respective districts.
I wish to point out that upon conclusion of these by-elections, a lot of talk and social media reports have focused on the by-election in Hoima District. The Electoral Commission has particularly noted with concern, the allegations made by some leaders of the Forum for Democratic Change (FDC), about the conduct of the by-election of District Woman Member of Parliament for Hoima District, which was held on Thursday 26th September 2019.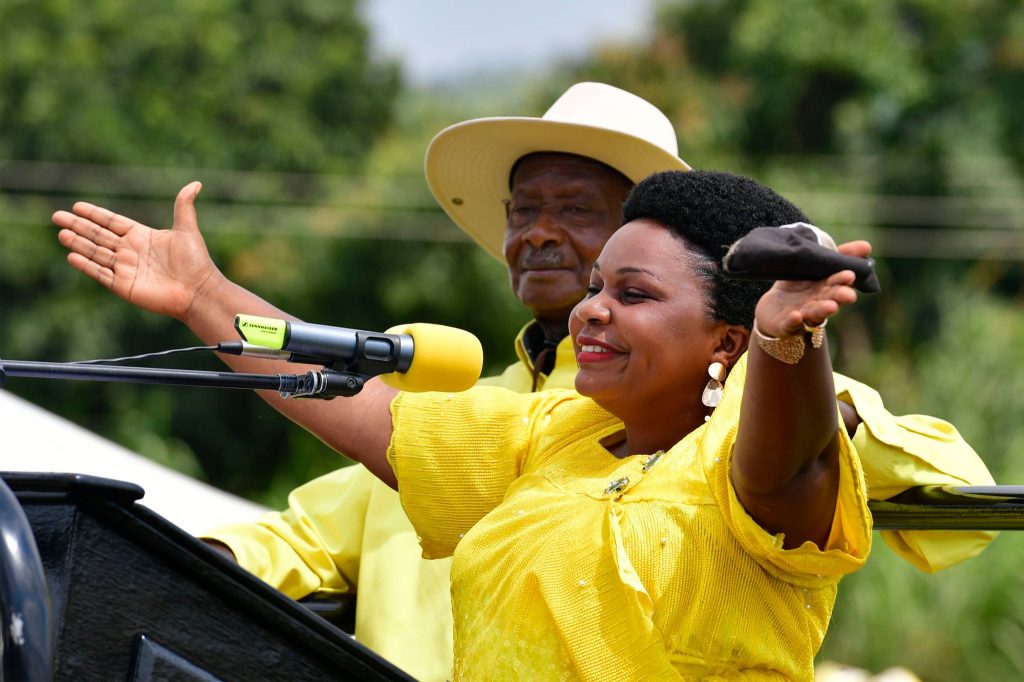 There are unfortunate claims that the Electoral Commission issued ballot papers to the National Resistance Movement (NRM) before polling day. This allegation is incorrect.
For avoidance of doubt, on Thursday 26thSeptember 2019, the Electoral Commission received a report of attempted ballot stuffing at one of the two hundred and sixty-six (266) polling stations in Hoima District. Two agents for Candidate Nyakato Asinansi, namely, Hon. Michael Kabaziguruka and. Maj. Gen. Mugisha Muntu (Rtd) reported to the Commission that a voter attempted to insert pre-ticked ballot papers into the ballot box, but was intercepted by the Polling Constable for that station. Those pre-ticked ballot papers should have been handed over to Police for further investigation but Gen. Muntu insisted that they (ballots) be handed over to the Electoral Commission.
The Commission assigned one of our senior Legal Officers to receive them, and a total of fifty-one (51) ticked ballot papers were handed over to us.
The ballot papers in question are now a subject of Police investigation.
The Commission is committed to pursue that matter with Police and ensure that the culprits are brought to book.
The Commission is further disappointed by acts of suspected forgery by some FDC supporters who made counterfeit accreditation tags and distributed them to their agents for purposes of observing the by-election.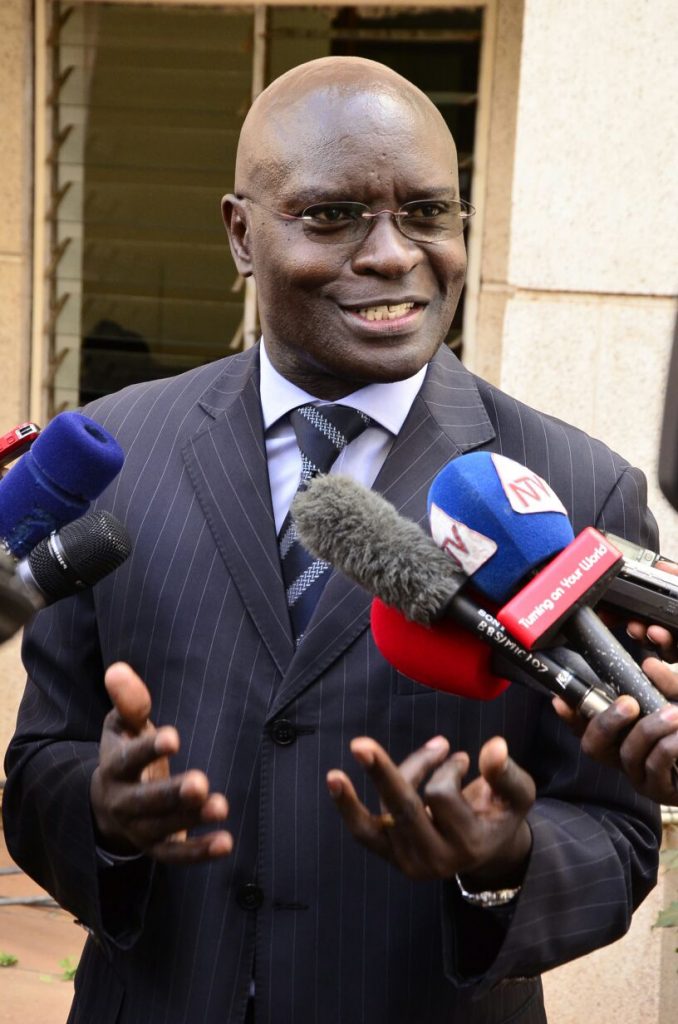 The Commission condemns all acts of non-compliance with the electoral laws, and calls on all stakeholders to work with the Commission to ensure credible elections. The Commission reiterates its commitment in ensuring that elections are conducted in a free, fair and transparent manner.
I wish to thank the Uganda Police Force for apprehending some of these suspects, namely Kizza Hakim and one Walakira, who have since been charged with forgery before the Magistrate's Court at Hoima and are now remanded, as investigations continue.
The Commission wishes to warn the general public, and particularly stakeholders in the electoral process that forgery of election materials is a criminal act.
The Commission also noted with concern the abuse of social media platforms by some individuals during the electoral process. This was particularly widespread during the tallying of elections results. A lot of falsehood was disseminated, for example, fictitious results from non-existing polling stations.
The Commission condemns this behavior as it misleads the public and other stakeholders and gives voters false hope about the results.
We urge Ugandans not to abuse these social media platforms, and warn the public to desist from sharing unverified information.
The Commission condemns all acts of non-compliance with the electoral laws, and calls on all stakeholders to work with the Commission to ensure credible elections.
The Commission reiterates its commitment in ensuring that elections are conducted in a free, fair and transparent manner.
The writer, Justice Byabakama Mugenyi Simon is the Chairperson, Electoral Commission