Standard Chartered Bank Uganda has today, Wednesday 08th January 2020, launched its annual Loan Repayment Holiday campaign where it is offering a repayment holiday of up to 75 days for customers taking personal loans before 29th February 2020.
Customers from other banks also transferring their loans to Standard Chartered Bank, do qualify for this reprieve.
Participating customers stand a chance to win back to school gift vouchers of UGX 200,000 with each loan of at least UGX 50m. This offer applies to both new and existing customers of the bank.
According to a media statement from the bank, the campaign is intended to "make going back to school in the New Year, smooth and easier on parents and guardians who are coming from the festive season and could be financially constrained due to competing priorities."
"Whichever way one looks at it, taking a repayment holiday offers financial relief and enables an individual to achieve his / her objectives in a relaxed, stress-free and planned manner," says the media statement.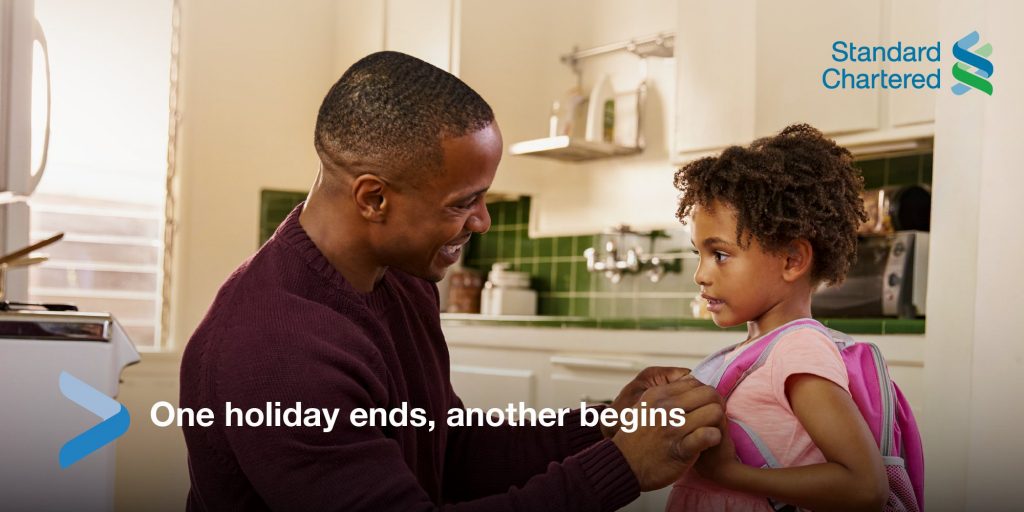 Mr. Moses Rutahigwa Head, Retail Banking while unveiling the campaign said the bank prided itself in being "a responsible lender and responding to the unique needs of our clients in a timely manner."
"We are happy to once again offer this break to our clients which will give them a bit of financial flexibility when it is needed the most to relieve their financial burdens and stress," he said.
Rutahigwa said that the bank has set down some criteria borrowers are expected to fulfil before we qualifying for the holiday and advised them to contact the bank through their relationship managers, or calling the bank on (+256) 200524100 / (+256) 313294100 or through sending an email to Ug.Service@sc.com or by visiting any of the bank's branches.