From your perspective, how was the economy affected by Covid-19?
The main challenges stem from the various lockdown measures. There was no movement of goods during the lockdown. Mandatory testing of drivers at the border crossings slowed down movements of trucks. Malls and arcades were closed, so goods were not moving or being sold. There was an overall shift downward in demand cycles within the Fast-Moving Consumer Goods (FMCG) space apart from food. Many businesses suffered from cash flow issues. The biggest employer in Uganda is the informal sector which was hurt by the lockdown. This limited disposable income and ultimately affected mostly the small retailers.
How did the pandemic affect the bank operations?
Stanbic Bank had to think for the customer and react. We are restructuring loans and shifting loan schedules to ease cash flows. We are hosting webinars/conversations with clients around capital investment and pushing credit cycles to the sectors with an upturn to create a trickle-down effect.
Stanbic Bank is expanding their digital offerings/capabilities. We have fast-tracked our innovation journey through innovative digital solutions that move cash out of the customers' hands.
How were supply chains disrupted?
Testing at the border created delays which caused a logistical nightmare. The slow down in goods caused a slow down in production due to a lack of raw materials. There was less demand from the customer impacting the retailer, and subsequently, the distributors and manufacturers.
Which businesses do you think are the current winners due to the pandemic?
Agriculture, IT and healthcare were the big winners. IT due to digital conferencing and the uptake of digital platforms. Agriculture won due to less movement of people that created a need for food. This, coupled with good rainfalls, meant good yields and as a result, the price of food dropped. As for healthcare, there was a heightened demand for healthcare products related to pandemic management.
Who do you think were the big losers?
The education sector suffered a lot. Downstream oil and gas also suffered due to restrictions on movement. The tourism sector too, but it quickly went inward-looking and emphasised the need to promote local tourism. Large retail stores not located in the suburbs suffered. Stores far from the suburbs suffered as people preferred to shop from the small shops near them. Innovation in retail was not fast enough to meet the changes.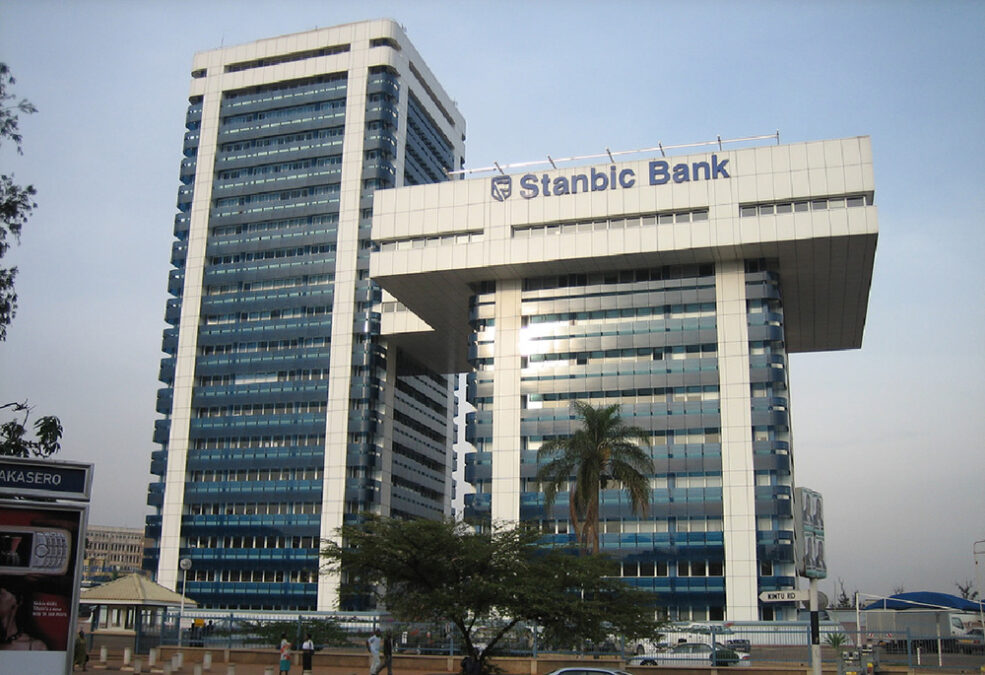 What surprising consumer behaviours did you observe?
The willingness to go back to traditional food lines was surprising. There was an inclination towards local brands and products. We saw an emergence of strong demand for local food as matooke, beans, cassava sales went up. Retailers have created new revenue streams by shifting the type of products sold.
What are the trends you noticed within the financial sector?
We noticed speculative behaviour in our customers. There was a trend in cash conversion into the USD. Dollar deposits went up due to fear around the volatility of foreign exchange rates. There was no transfer of money going out for importation of goods during the lockdown. Bank deposits went up to the highest level they have ever been but are now back to pre-pandemic levels.
As the country's biggest bank, how did you adjust your customer offerings to respond to the challenges posed by Covid-19?
We tried to understand customers' cash flows and restructured loans based on that. Bank of Uganda allowed banks to do multiple restructuring of loans. Before, they (banks) were limited to restructuring loans only thrice. Within retail, Stanbic Bank restructured loans for almost all the businesses for three months. We provided a blanket restructuring within education and downstream oil and gas. This has ultimately impacted our bottom line as a bank.
What is the future of traditional retail as we know it?
Traditional retail will stay because of how the economy is structured in Uganda. Majority of the population remains in rural areas. However, online retail will have a part to play. There is still a thrill to shopping, and a need for customers to feel like they are in control and can get a better deal.
There will be a shift in the payment of goods from traditional cash payments with the emergence of digital wallets, mobile money, Flexipay from Stanbic Bank etc. Once digital payments are solved, the transition to online retail will be much easier. Kampala, Mbarara and Jinja will be the first places in Uganda to transition to online retail.
In the next 5 to 10 years, what interventions is Stanbic Bank looking at for retailers in particular?
To drive Uganda's growth, Stanbic Bank is moving towards an innovative digital platform. They have developed a digital wallet that allows easy payment to retailers. The benefit of this is the collection of data across the board. Stanbic is partnering with innovative players in fintech, agtech etc., to solve customers' needs. The retailer should be open and willing to adapt, although digital disruptions have to make sense from a cost perspective.
What opportunities are there for retailers from the bank?
Stanbic Bank has created competitive account offerings. We are launching a digital wallet where payment into the wallet will be free of charge. We need to work hand in hand with big players to have value chains digitised.