Ruparelia Group completes, iconic Kingdom Kampala Mall, sets eyes on 21-storey tower in second phase
Meera Investments Limited, yesterday, May 19th 2019, officially opened their iconic Kingdom Kampala Mall, releasing onto the market, a fresh 22,000m2 of Grade A retail and office space. Meera is the property development arm of Ruparelia Group and is the largest developer of commercial and residential space, with over 300 properties in Kampala and surrounding […]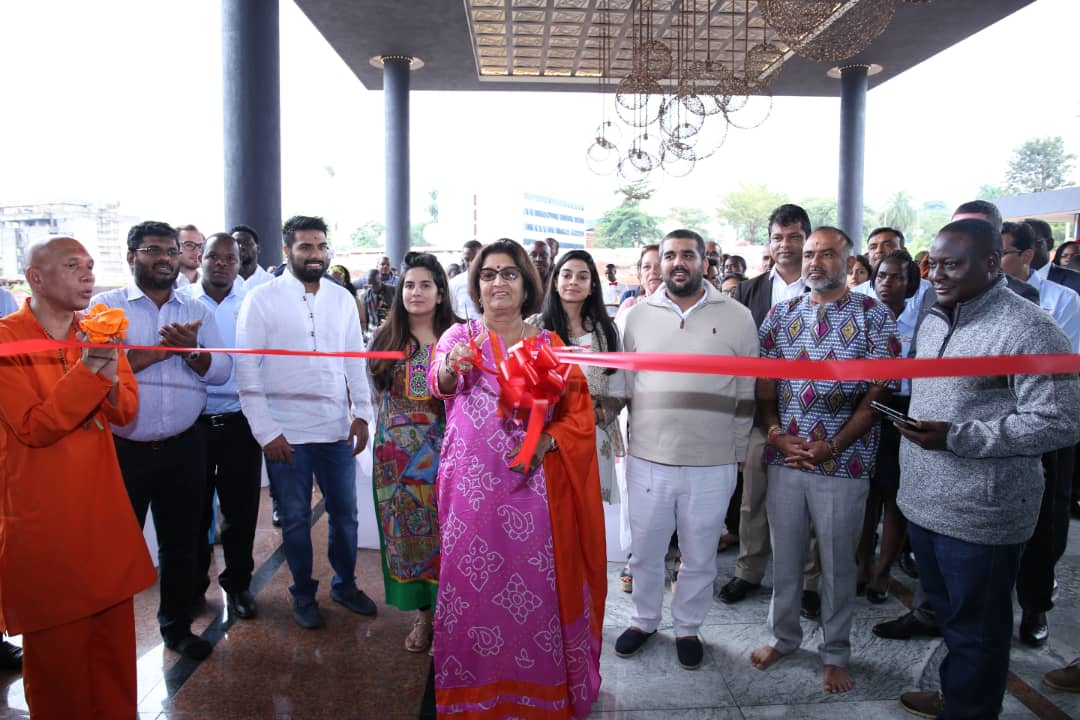 Meera Investments Limited, yesterday, May 19th 2019, officially opened their iconic Kingdom Kampala Mall, releasing onto the market, a fresh 22,000m2 of Grade A retail and office space. Meera is the property development arm of Ruparelia Group and is the largest developer of commercial and residential space, with over 300 properties in Kampala and surrounding […]
Equity Bank Uganda takes affluent banking to Kampala's Bugolobi neighbourhood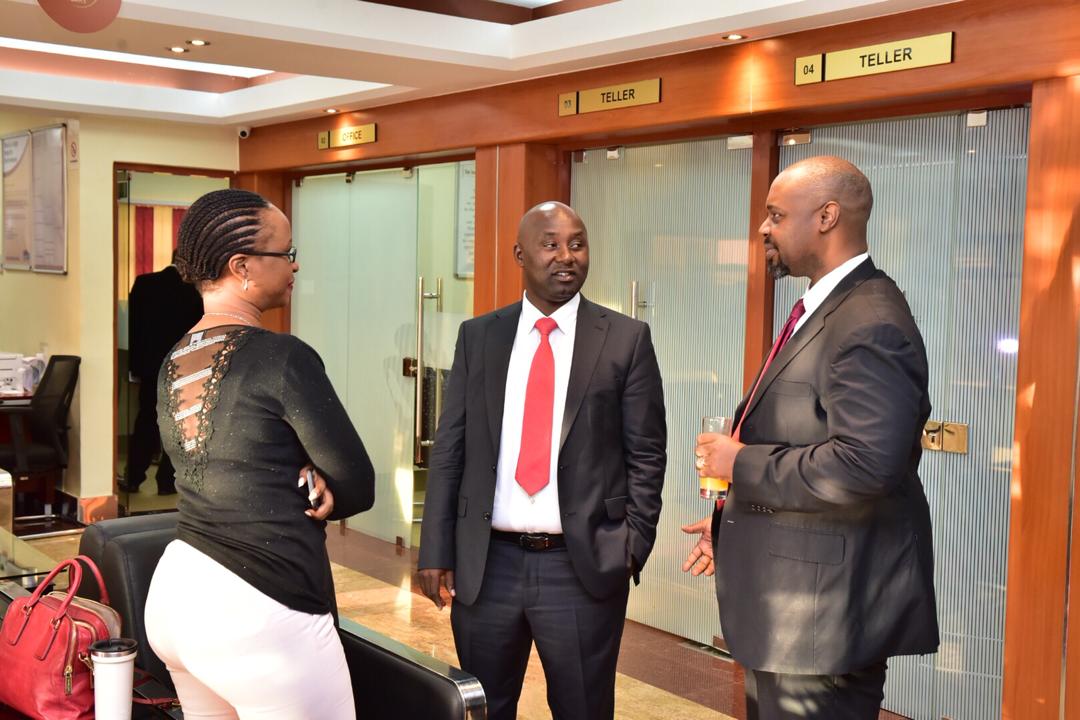 Equity Bank Uganda, on 13th June, 2019 opened their latest Supreme Banking branch on Luthuli Avenue right opposite Nice House of Plastics.
Supreme banking offers customized banking solutions with exclusive privileges for the wealthy and corporates. Special features of Supreme outlets include: state of the art lounges, dedicated relationship managers, boardrooms for customers to hold meetings, teleconferencing and videoconferencing facilities and free wireless internet, among others.
Speaking at the official opening, Equity Bank Managing Director, Mr. Samuel Kirubi said his bank was "proud to continue the innovation journey geared towards transforming key branches into relationship management centres" that "offer our customers personalized customer experience."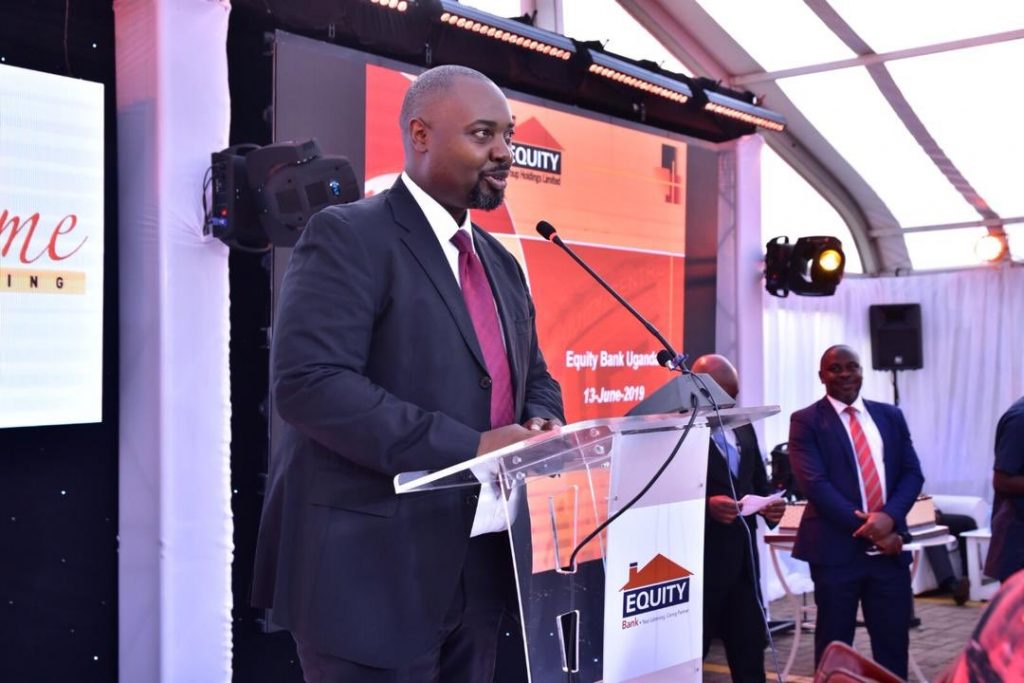 Phillip Otim, Equity Bank Communications and Marketing Manager said that closer proximity to clients in affluent neighbourhoods such as Bugolobi, allows the bank's customer to enjoy their services with even greater flexibility.
"The bank also offers extended banking hours during weekdays and weekends for customers. The new branch is in line with the bank's response to new technologies that are aimed at serving the customers faster and efficiently," said Otim.
Equity Bank's Executive Director Anthony Kituuka, invited customers to also try out the bank's branchless digital solutions such as Eazzynet and Eazzybizinternet banking for individuals and businesses respectively as well as forex services on EazzyFX.
About Equity Bank Uganda
Equity Bank Uganda Limited (EBLU) started its operations in July 2008 following a successful acquisition of a 100% stake in the then, Uganda Microfinance Limited (UML).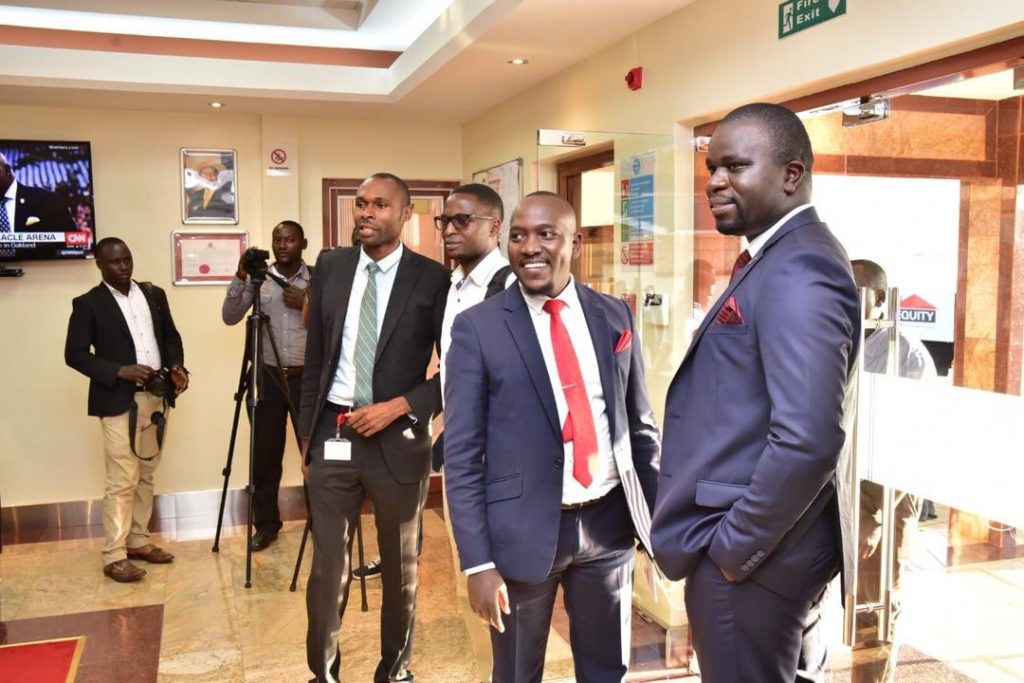 A subsidiary of Equity Group Holdings of Kenya, it is one of the fastest growing banks in Uganda, growing from the 15th position in 2011 to the 8th largest bank by assets (UGX1,175.4 billion), customer deposits (UGX875.5 billion) and profits (UGX35.3 billion) as of December 2018. Equity is also Uganda's 7th biggest bank by lending, having lent out UGX699.8 billion in December 2018.
The bank boasts of 36 branches across the country, 25,000 Equity Agents (EquiDuuka) and over 1,000 Points of Sales Terminals that support a growing merchant banking service.
ISPs warm up to Raxio's Data Centre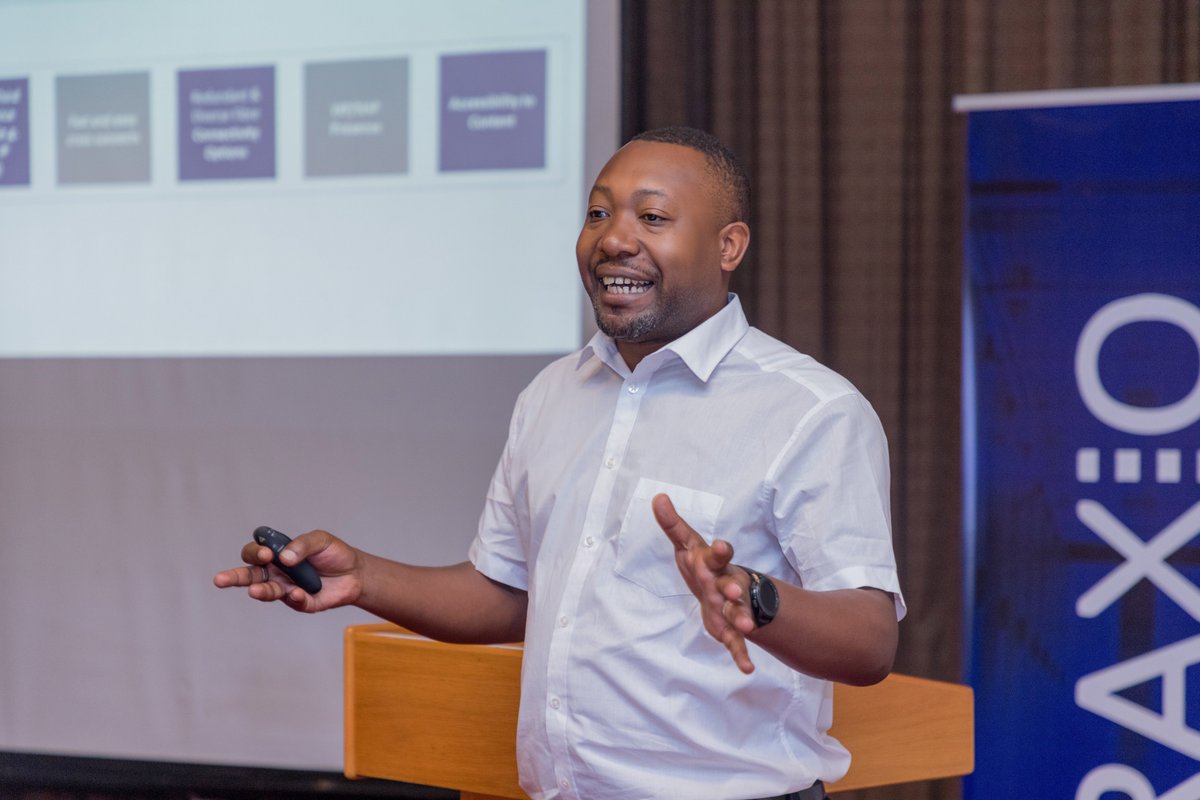 Internet service providers in Uganda have warmed up to Raxio's carrier neutral data centre, currently under development, saying the project will create operational efficiencies and save up the much needed capital for investment in other areas.
Speaking on Friday 3rd May 2019, at a breakfast hosted for the Internet Service Providers Association of Uganda (ISPAU) by Raxio, Godfrey Sserwamukoko, ISPAU chairman, said Raxio's entry into the market was a stitch in time.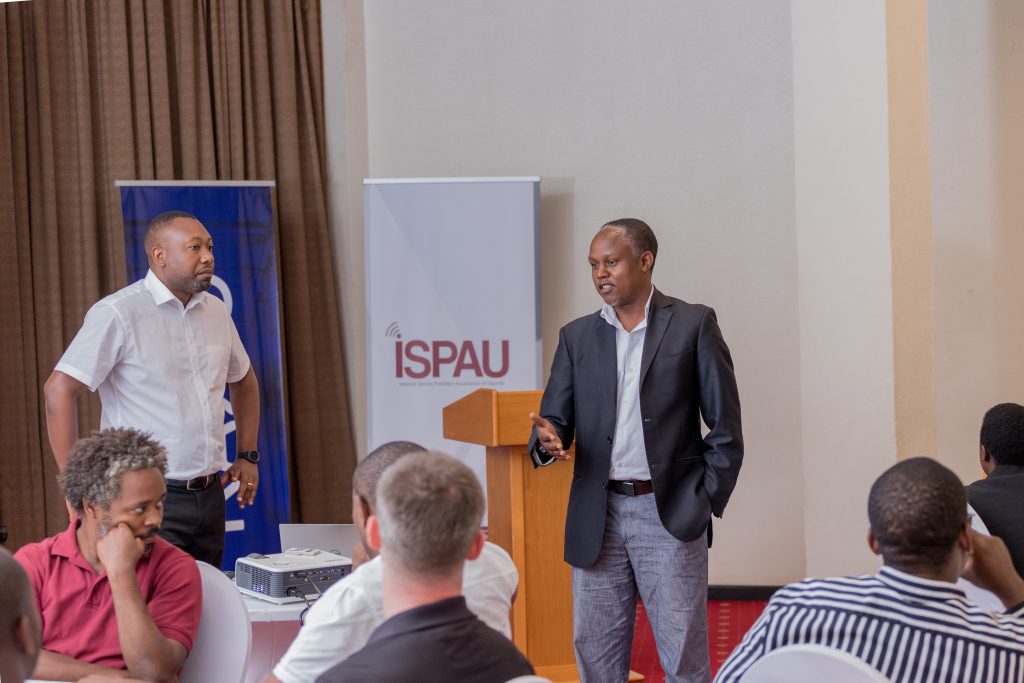 "As an association, many of our members are constrained by challenges ranging from inadequate financing for ICT capex to the use of inefficient infrastructure. With Raxio's solutions, our members and the wider market is set to benefit from a unique range of solutions fit for every type of business," he said.
Mr. Robert Mullins the Executive Director of First Brick Holdings (FBH), the parent company of Raxio Uganda said that Raxio's carrier neutral data centre would "reduce the total cost of ownership, improve operational efficiencies and allow clients to free up capital that can otherwise be used for client facing roles."
James Byaruhanga, Raxio's General Manager, said that Raxio exists to provide an environment where organisations- public sector, private sector and not-for-profit – run their critical systems with increased reliability, connectivity and security.
"Our commercial model offers ISPAUs members an opportunity to improve their operational efficiencies through economies of scale. For example we have an option to lease out equipment for those who do not have adequate capital to buy brand new equipment" he said, adding: "In addition we also have a service where we help new clients move their equipment to the new data center", he added.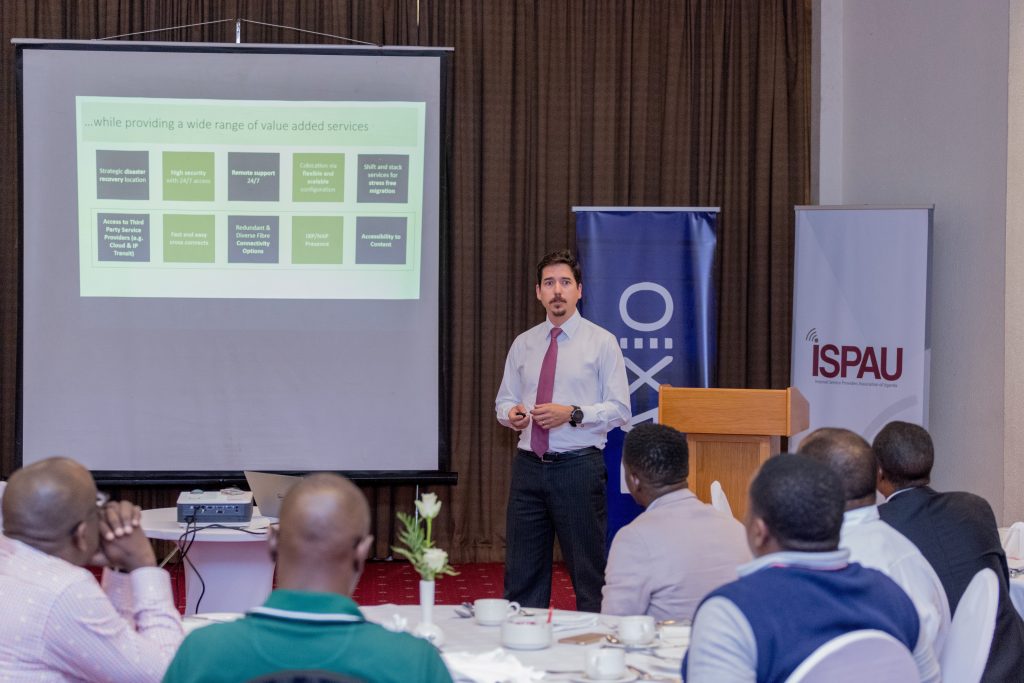 He also announced that ISPAU members stood to benefit from up to 30% in discounts, if they signed up between now and 31st July 2019.
Raxio, is a First Brick Holdings' (FBH) company; itself a portfolio company of US-based investment firm, Roha Group Inc. FBH, plans to build multiple data centres in the East and Southern Africa region – a total investment of approximately $50 million that will see at least up to 5 data centres going live by 2022. Raxio is constructing its first data centre at the Kampala Industrial and Business Park, Namanve. At full capacity, the data centre will be able to house up to 400 racks; in an optimally controlled, 24/7 secured and redundant environment and shall consume up to 3MW of Hydro Electric Power.
RALLY: Rajiv Ruparelia promises 'triple threats' with his 'Double Trouble' car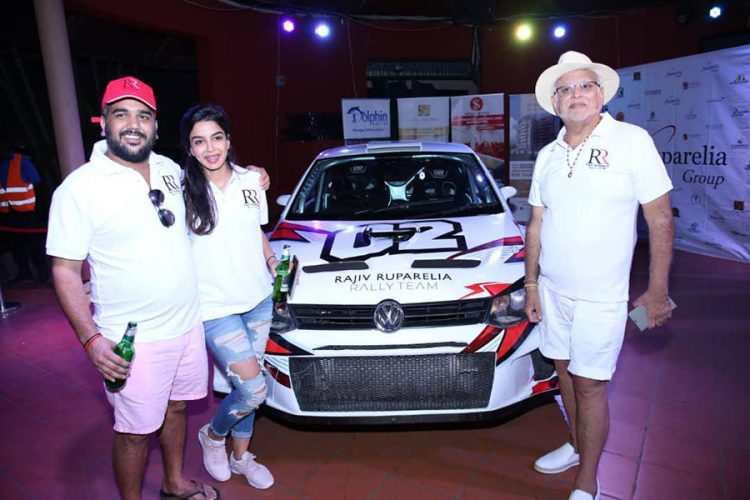 All work with no play literally makes Rajiv Ruparelia a dull boy!
Away from Managing the Ruparelia Group conglomerate, where he is Group Managing Director, youthful Rajiv has decided to awaken the dare devil in him by joining rally driving.
And typical of the Ruparelia streak, he chose to dive in mazzi mawanvu (deep waters) style- with a state of the art Polish-built Volkswagen Polo WRC Proto Car.
The car according to rally Mechanic Mike Mwanga, is built from the shell of a Volkswagen Polo R WRC- a World Rally Car built and operated by Volkswagen Motorsport and based on the Volkswagen Polo for use in the World Rally Championship.
For power and performance, the 4×4 beast is equipped with a 2.0 litre turbo engine and a 6-speed KAPS sequential gearbox- specifically made for racing.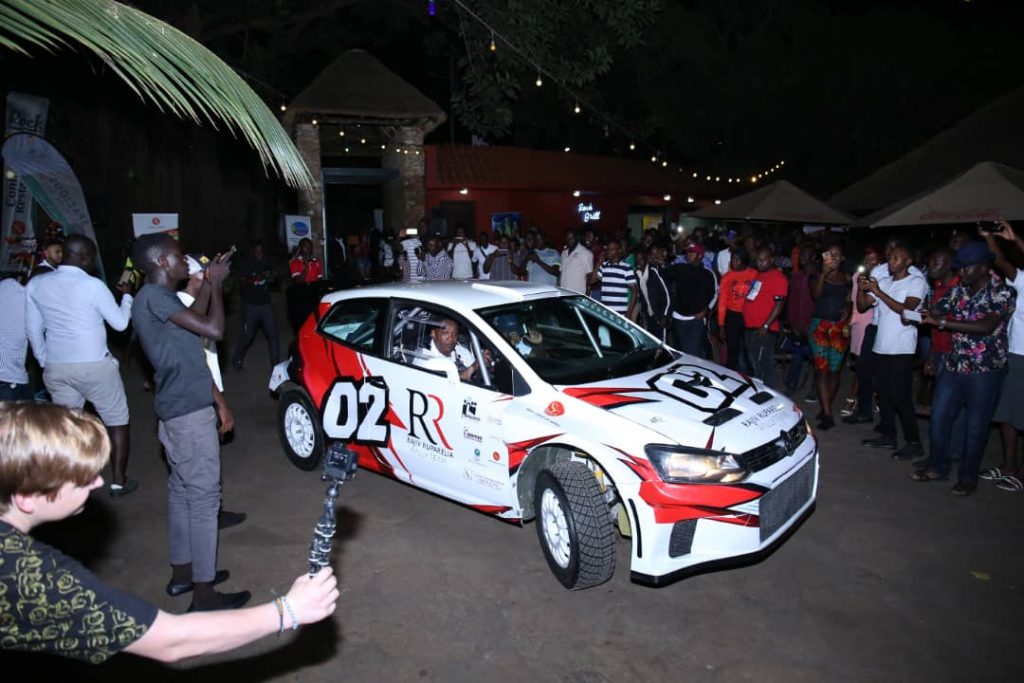 To enhance speed and safety, it is largely built of lightweight fiberglass panels and comes with an FIA certified roll-cage.
According to Mwanga, himself a member of the Rajiv Ruparelia Rally (RR) Team there are two other proto cars in East Africa, one in Kenya and one in Tanzania, but based on Ford Fiesta shells.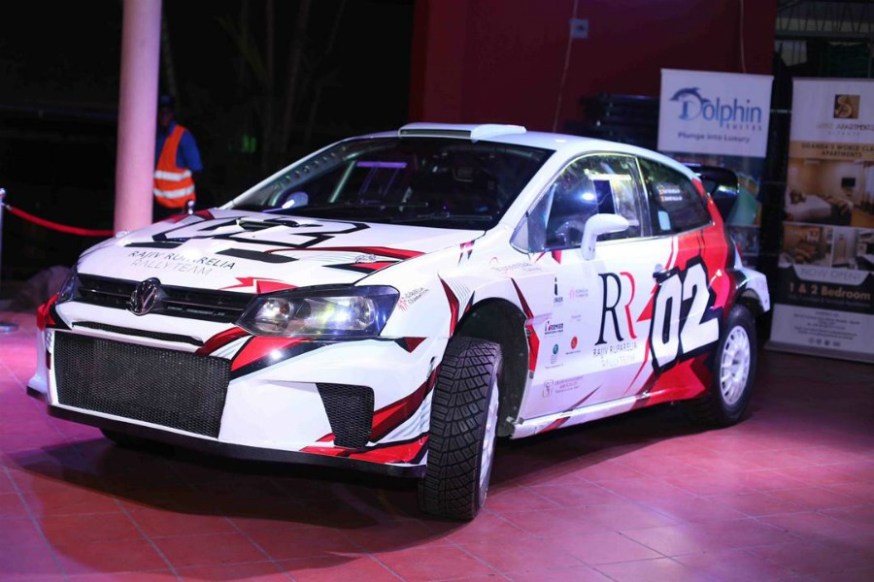 The machine, nicknamed "Double Trouble" was unveiled to rally fans, friends, family and the media fraternity on Saturday, May 4th at Speke Hotel.
A beaming Rajiv was surrounded by wife Naiya, dad Dr. Sudhir Ruparelia, friends and other rally drivers.
The Rajiv Ruparelia Rally (RR) Team will be managed by Rajiv's uncle, Dipu Ruparelia, himself a veteran rally driver.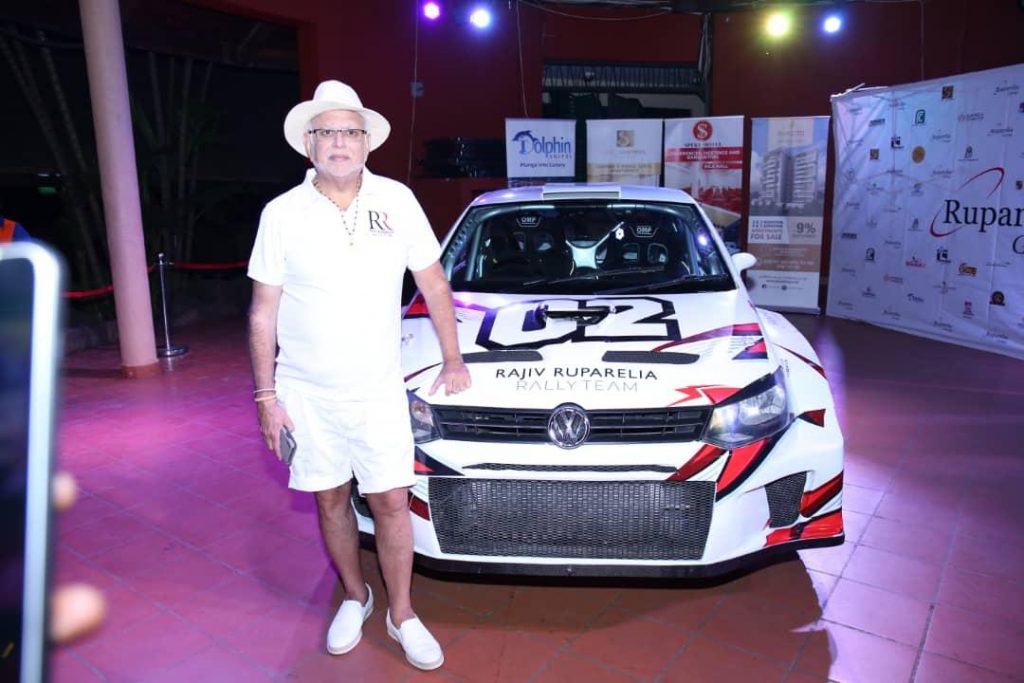 "Crazy runs in the family…And I now welcome my son Rajiv Ruparelia to the world of Motorsport. I am honored to manage the Rajiv Ruparelia Rally Team," Dipu wrote on his Facebook timeline.
Rajiv recently underwent specialised training at the Rally Sports Academy from Sun Carousel, in Johannesburg, South Africa under the stewardship of Africa's No.1 trainer Leone Botha.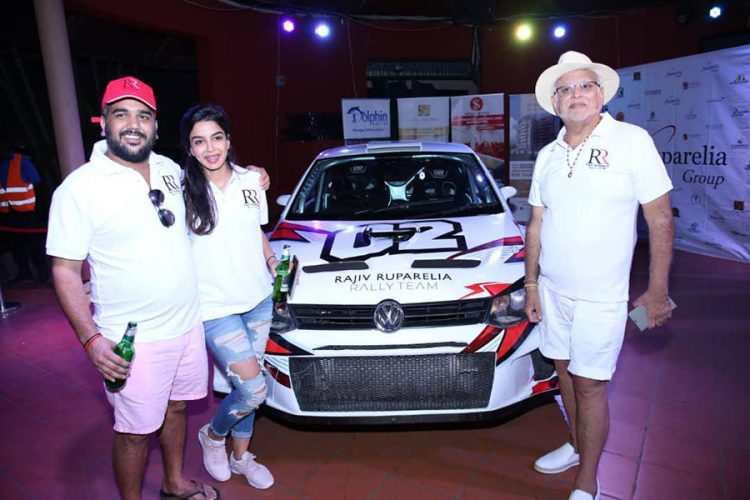 "It's finally here. Double Trouble now becomes a triple threat; every angle- same astonishment. Ladies & Gentlemen, let's welcome "Double Trouble"," said Rajiv Ruparelia.
"We are ready to hit the track," Rajiv told the media saying he hopes to make a debut at the forthcoming Pearl of Africa rally by the Federation of Motor Sport in Uganda(FMU).