RICHARD BYARUGABA- the man who restored the "Security" in the National Social Security Fund of Uganda
For argument's sake one can always dismiss Richard Byarugaba's performance at National Social Security Fund (NSSF)- afterall the employers have no choice but to contribute; it is a statutory obligation. But that statutory obligation had always existed since 1985 when the Fund was founded by an Act of Parliament, but the kind of double digit growth present at the Fund was not always there. Neither has NSSF ever enjoyed the kind of scandal-free calm and stability, like has been witnessed especially in the last 5 years.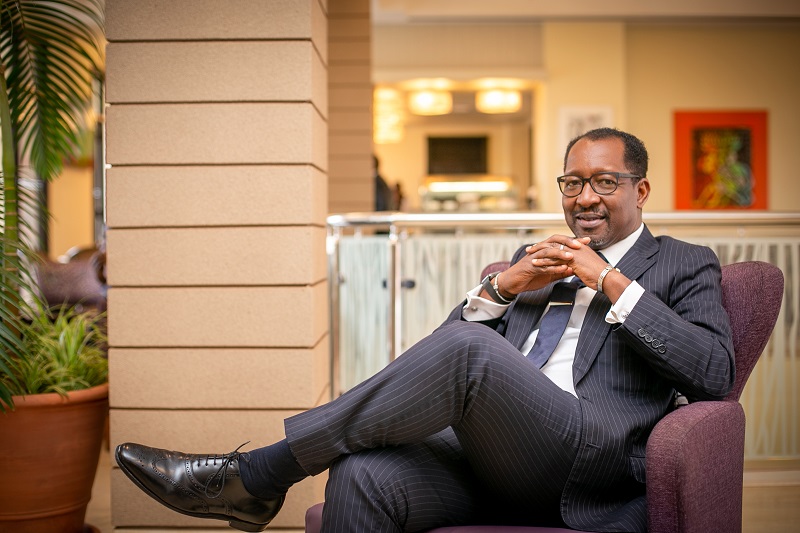 On November 30th, Richard Byarugaba completed the second year of his third, 5-year term at National Social Security Fund (NSSF) – Uganda's biggest social security provider.
He was first appointed to the position in September 2010, and re-appointed to the position for a second 3-year term in October 2014 – after a long and twisting search process, but started the job on 1st December 2014. In October 2017, he was re-appointed to a new 5-year term.
Alongside Byarugaba, Patrick Ayota, NSSF's Chief Finance Officer, was appointed Deputy Managing Director, by Matia Kasaija, the Finance Minister.
Today, with assets of UGX11.3 trillion (USD3.1 billion) as at 30th June, 2019- NSSF is also Uganda's largest financial institution; nearly twice larger than Stanbic Bank's UGX6 trillion assets.
Stanbic is Uganda's biggest bank.
NSSF is also East Africa's largest Fund by value.
The Fund is not only big- but is also consistently posting a healthy double digit growth across all the key fundamentals- assets under management, revenue, annual contributions, benefits paid and even interest rate.
But NSSF wasn't always like this- before 2010, NSSF was mired in scandal after scandal and weighed down by deficient customer service, a poor public image and the subsequent mistrust and therefore had to largely rely on the statutory backup to correct contributions from a largely reluctant public.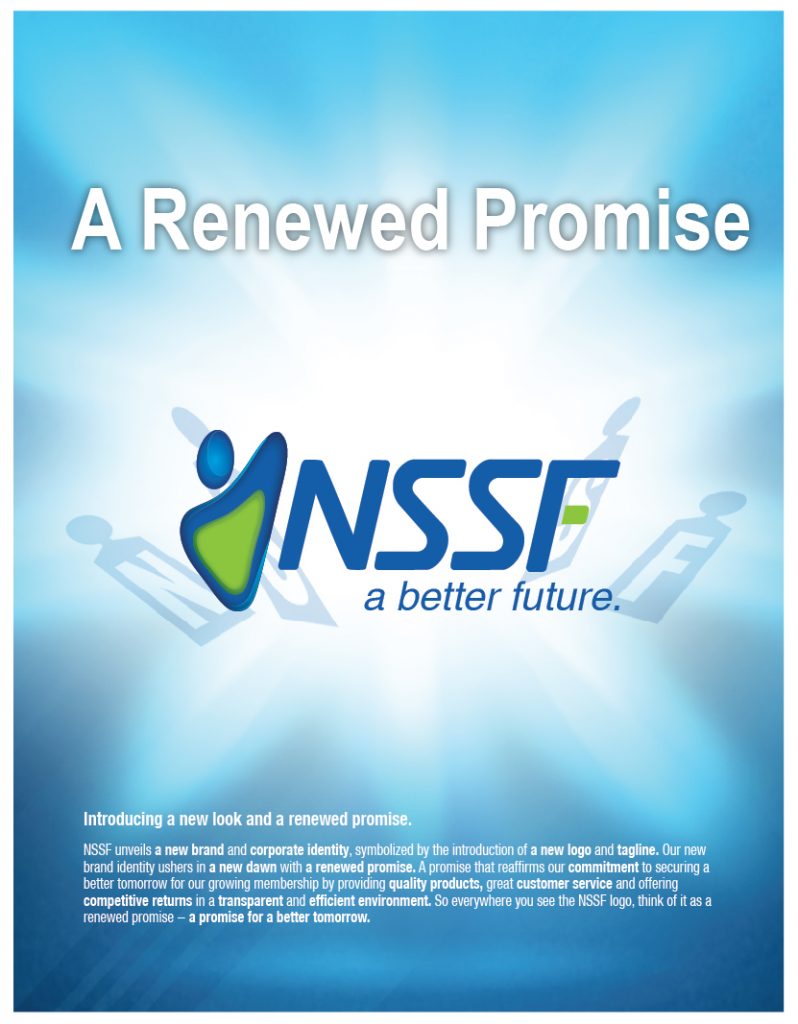 For example, compliance rates were low- at 49%, which made the costs of managing the Fund very high- cost to income ratio in 2010 was at 70%. This therefore meant that a significant portion of the money collected was eroded by costs- which is why interest paid to members was at a mere 7% in 2010. 
So bad was the Fund's reputation, that for every 10 stories written by the media about NSSF in 2010, nearly 5 stories (45%) were negative- according to media research by media research firm, Ipsos.
A new look and a new promise
The first thing that Richard Byarugaba did, was carry out several cost-cutting but efficiency enhancing reforms. By end of 2012, he had managed to cut expenditure fr0m UGX58.7bn in 2011 to UGX53.6 billion. The biggest cut was on administrative expenses- from UGX43.9 billion to UGX35.3bn.
Alongside cost cutting, he intensified audits, as well as building a satisfied human resource. He also changed the compliance model from an enforcement model to a relationship model- give a better service as a way of encouraging voluntary compliance.
In December 2012, he rebranded the Fund- with not just a new logo and tagline, but also a new promise.
"We are not merely changing our look and feel, but rather, the change of our visual identity symbolizes my commitment, your commitment and our commitment to deliver a better future for our growing membership by providing quality products, great customer service and offering competitive returns in a transparent and efficient environment," Mr Byarugaba told the media at the time.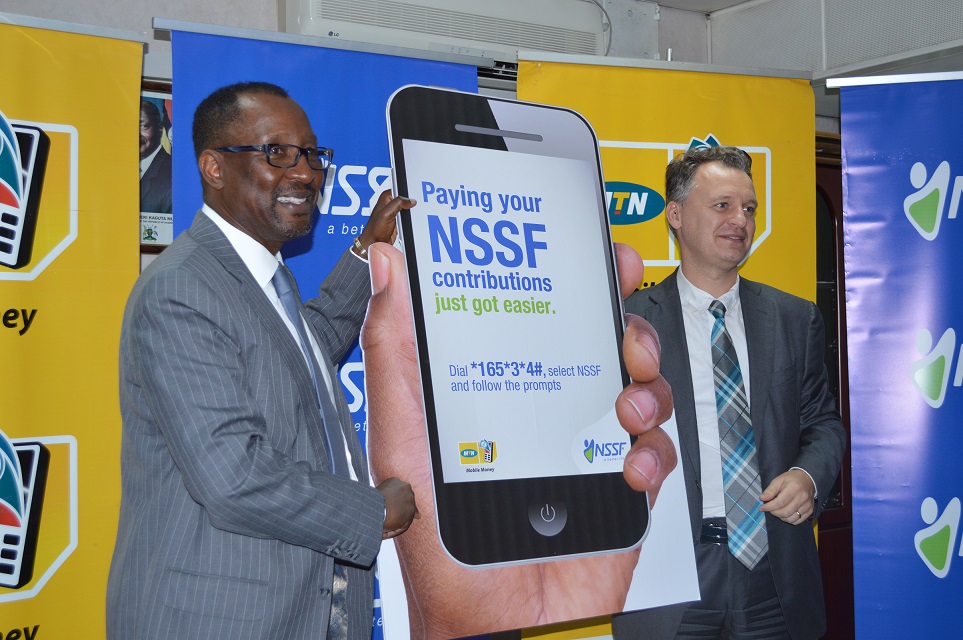 "Delivering a better future starts," he added.
And the public believed him- in the 24 months he had been around, he had grown the Fund's asset base by 76.5% from the UGX1.7 trillion he had inherited to UGX3 trillion as at November 2012.
Compliance had moved to 73% and as a result monthly contributions were up by 71% from UGX 24.5bn that he had inherited to UGX 42.0 bn at the time of rebranding. Benefits paid to members went up by 60% from UGX 64 billion to UGX 102 billion while interest paid to members went up by 126% from UGX 89 billion to UGX 202 billion.
Overall, the Fund was growing by UGX 50bn a month and cap it all, for FY2011/2012, the Fund declared interest rate of 10%.
Turnaround time for processing and paying benefits also improved from the 105 days he found in place to an average of 20 days!
"I have no doubt that the new NSSF is ready", said then Finance Minister, Maria Kiwanuka at the rebranding dinner, hosted by the Fund for Stakeholders, at Serena Hotel Kampala.
Technology for ease of access and transparency
Byarugaba,a known technology fanatic who in his early days as Managing Director at then Nile Bank had trail-blazed his peers into automated banking- then a preserve of large multinational banks, went on a technology spree at the Fund.
His focus was to ease access for members to the Fund and their savings- which had a double impact of improved customer care- but also improved ownership of the Fund as members could now track their savings growth.
For example, for the first time in the history of the Fund, with the NSSFGO APP, members were able to access a number of self-service features that included benefits tracking, member details updates and current balances. Most recently, following successful integration with National Identification and Registration Authority (NIRA) and partnership with Uganda Services Registration Bureau (URSB), employers and employees can self-register without having to go to any NSSF office.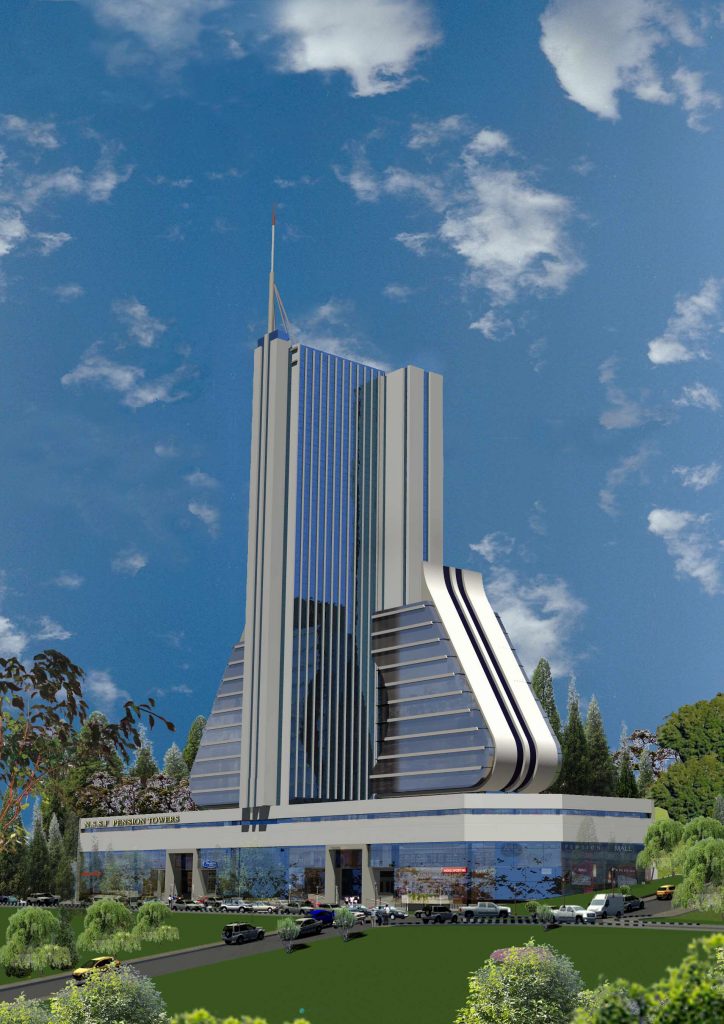 In 2017, the fund also launched voluntary savings that leverage mobile money technology that allow members to save voluntarily at their own pace using Airtel Money and MTN Mobile Money. To date, there are about 15,000 voluntary savers with UGX11 billion in savings. Most recently, the Fund also made it possible for Ugandans living in the diaspora, who had prior registered with the Fund, to make voluntary contributions using MasterCard, American Express and Visa cards.
Towards a UGX20 trillion Fund by 2025
Central to Byarugaba's performance was the 1st June 2012, appointment of Mr. Ivan Kyayonka (RIP) as board chairman. Kyayonka who had spent over 20 years at Shell Uganda, not only brought in a private sector perspective but as a person, he had an impeccable integrity record and he was no-nonsense.
This image and skill he lent to NSSF's brand that was on a comeback trajectory. He was also a known fighter whose I-don't-give-a-damn-as-long-as-am-right attitude helped NSSF to earn some amount of independence to make the decisions it needed to make. Previsouly the Fund's decision making was crowded by too many cooks- politicians, unions, the media etc., who ended up spoiling the soup.
In 2015, under the leadership of Kyayonka, NSSF launched a new 10-year Strategic Plan (2015-2025)- that targeted at making NSSF into a UGX20 trillion fund- a market-maker and the biggest driver of economic growth in East Africa.
And Just like Jesus said in Luke 11:33- "No one lights a lamp and puts it in a place where it will be hidden, or under a bowl."- Byarugaba went on a charm offensive with several public image campaigns to not only let the public understand and appreciate what he was up to- but also give the organisation a human face.
To further enhance transparency – NSSF had earlier in 2013 and for the first time in its history held its first annual members' meeting (AMM) on 19th March 2013 at the Kampala Serena Hotel, where the Fund subjected itself to scrutiny and accountability. The AMM has now become a tradition.
And transparency was not just a façade- it was real. For example, the Fund has since 2012 received an unqualified opinion from the Auditor General- as a mark of accountability and transparency, something that had eluded Byarugaba's predecessors.
An unqualified opinion is an independent auditor's judgment that a company's financial statements are fairly and appropriately presented, without any identified exceptions, and in compliance with generally accepted accounting principles
With transparency, came increased public trust and more compliance; and like they say, the rest is history.
6 times growth in 9 years
Today, thanks to all the innovations, ccustomer satisfaction has increased from 45% that Byarugaba inherited to 84% against a target of 95% by 2025. Satisfied customers have also contributed to a higher compliance rate- from 49% to 87%. Higher compliance has jerked up contributions collected annually by more than 4 times (315%) from UGX295 billion as at June 2010 to UGX1.22 trillion at June 2019- on average UGX102 billion a month!
The growth in contributions has been driven by partly growth in contributors- employers have grown by 43.8% from 32,000 to 46,000 while employees have grown from 900,000 to 1,981,000 out of whom 830,000 are active regular monthly savers.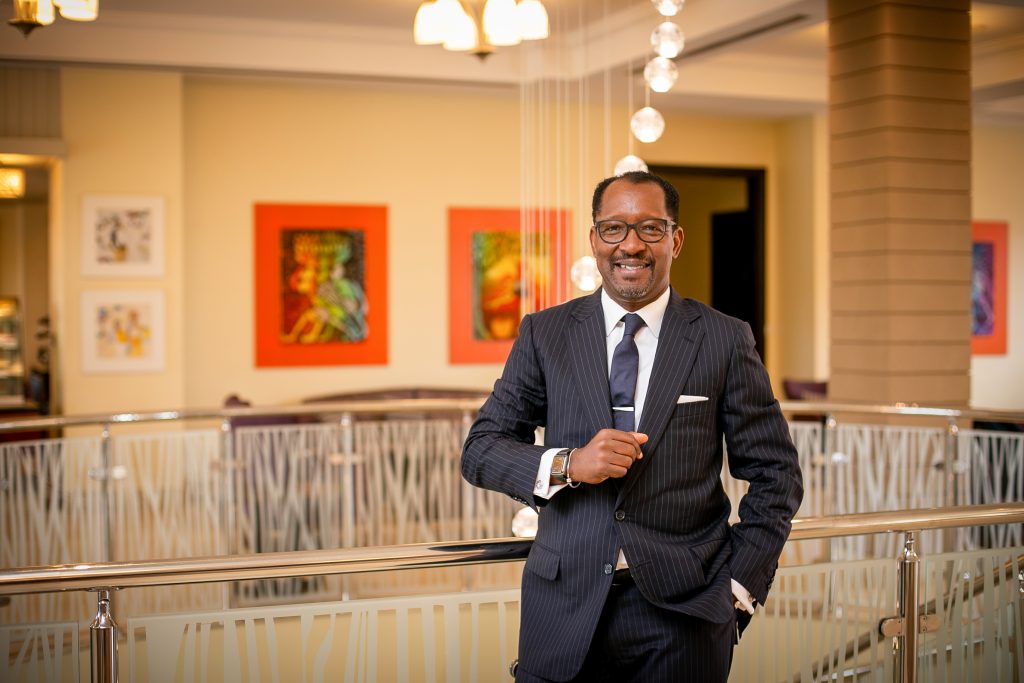 This has largely contributed to the 564.7% growth in assets from UGX1.7 trillion in 2010 to UGX11.3 trillion as at June 30th 2019. With 4 years down and 6 to go on the 2015-2025 NSSF Strategic Plan, this is 56.5% of the UGX20 trillion target – meaning NSSF is well on course to surpass that target.
Interest rate paid to members has also grown- thanks to growing income from investments- from 7% in 2010 reaching a record 15% for FY2017/18, then easing down to 11% for FY2018/19. Although there was a reduction in interest rate, it still remained within NSSF's promise, made in FY2012/13- to pay members a real return at least 2% above the 10 year inflation.
The 10 year average rate of inflation in September 2019 was 6.71%.
In fact, since 2012/13 NSSF has consistently paid a double digit return to its members. The Fund in 2012/13 declared 10% interest rate, 11.23% in 2013/14 and 11.50% in 2014/15. In 2015/16, the interest rate rose to 13%, then declined slightly to 12.30% in 2016/17 and 11.23% in 2017/18. In 2018/19 the fund paid a historic high of 15% in the Fund's 34 years of existence.
Benefits paid to members have also gone up by 603.1% from UGX64% to UGX450 billion- but perhaps, even more important, the turnaround time in claims payments has reduced from 104 days to 8 days, against a target of 1 day by 2025.
Staff engagement- a measure of how satisfied staff are is now at 88% against the 2025 target of 95%.
And the Fund's superior performance has been recognized the world over by a number of regional, continental and global awards such as the prestigious Balanced Scorecard Award 2016, Africa Pension Fund Initiative of the Year 2015, 2016, 2017, 2018; East Africa Super Brands 2014, International Social Security Association (ISSA) Good Practice Awards, the Financial Reporting Award 2016, 2017, 2018 and 2019; CSR Award in 2017 and the Africa SABRE Communications Awards 2018.
Looking to a better future and building the failed projects
With UGX11.3 trillion in assets, growing in double digits annually and 6 years to go on the 2015-2025 NSSF Strategic Plan, NSSF's UGX20 trillion ambition is 56.5% down and on course.
The Fund's stalled signature projects such as the UGX260 billion Pension Towers, the USD400m Lubowa Housing Project (LHP) and the Temangalo 5,000 affordable housing project are all on course and most slated for completion by 2025.
The Fund, this year also won a significant policy battle- with government agreeing to maintain it as the only mandatory benefits fund but also scrapping the 5-employees threshold- guaranteeing stability and growth of both members and contributions. In the proposed law, the Fund will also have a leeway to introduce new products.
Who is Richard Byarugaba?
Byarugaba (56), has a wealth of experience spanning over a period of 31 years in managing large financial organisations of international repute including commercial banks.
He previously served as Managing Director, Afrimax Uganda and had previously held similar position at Global Trust Bank and Nile Bank. In 2007 he also served as the Chief Operations Officer at Barclays Bank Uganda Ltd.
Aged 56, Richard started his career in 1983 with Standard Chartered Bank, and rose through the ranks to the position of Executive Director for Finance in 1992. In 1994, he was transferred to London as Regional Manager for Finance in charge of Africa region. In London, he made his mark through the implementation of a multi-million accounting software for the bank's Africa operations.
Richard is a qualified Accountant with the Association of Chartered Certified Accountants. He also holds an MBA from Edinburgh Business School, Heriot Watt University UK, a management diploma from the Henley Management College of UK and a Bachelor of Science, Statistics & Economics from Makerere University, Kampala.
He is the former President of the East and Central Social Security Association and Chairman Nakasero Hospital Limited and Hospice Africa Uganda. He also serves on the Board of Uganda Clays and Uganda Stock Exchange Governing Council.
A former President of the Uganda Institute of Bankers, Richard has also served on several board positions at Standard Chartered Bank, Nile Bank, Palliative Care Association of Uganda and the Uganda Institute of Banking and Financial Services.
One-on-one with Stanbic CFO Sam Mwogeza on being the best finance executive you can be
Sam Mwogeza, is the Chief Financial Officer of Stanbic Bank, Uganda's largest bank. In 2018, he won the CFO of the Year Award, organised by ACCA Uganda and Deloitte. In September 2019, he was also declared the CPA of the Year at the 2019 Accountancy Service Awards (ASA) by the Institute of Certified Public Accountants of Uganda (ICPAU).
An alumni from the famous Edinburgh School of Business, Mwogeza has had an illustrious finance career in the financial services sector cutting cross Barclays Bank (now Absa), Citibank and Stanbic. In this conversation with CEO EA Magazine's Muhereza Kyamutetera, he shares nuggets of wisdom on leadership, finance and business.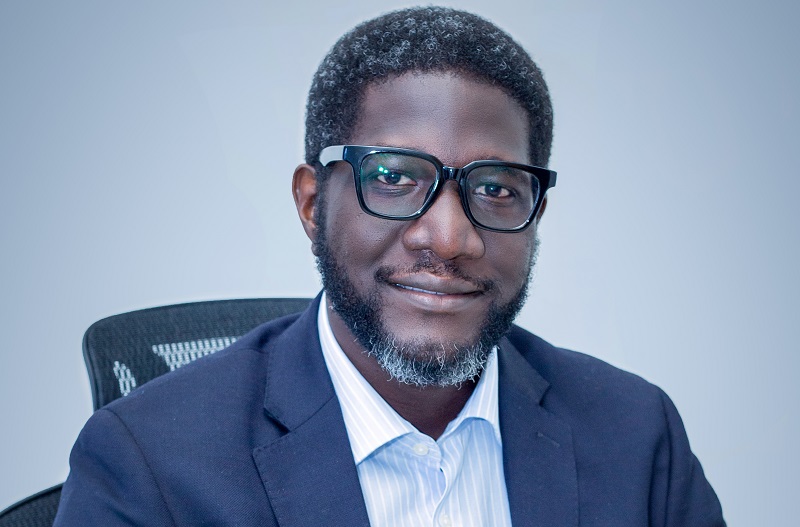 First of all how did you get introduced to the world of finance? Did you always want to be a finance person when you grew up? How did it all start?
Interesting question.
I come from a family that is skewed towards accounting- my mum is an accountant and my late dad was a banker. Right from childhood, we all got taught about the principles of ensuring accountability for whatever resources we were given. From a very early age you'd be given some little amounts of funding and you had to say what you did with it- either you saved it or thought about investing it.
That was very useful for me at that point. I began to discover this profession from that area of simplicity. Later as I got to go through it, I found that I enjoyed the discipline and the principles and that I had the interest and the natural competence for it.
I also feel that this is a profession that has impact across an entire business. I think that once you do this profession well, it gives you a bird's eye view not just of the organisation but also of the economy.
That was the appeal- it began to evolve from that light understanding of the role; then to me moving on and saying, I want to be part of providing real answers to organisations. What is that skillset that allows me to unlock that?
That is how I ended up here.
Technology has changed the way we do business; has changed the way how every profession goes about business every day. Technology presents both new opportunities and challenges. From where you sit what do you see as some of the challenges and new opportunities being presented by technologies that businesses should embrace?
If we go back many years ago, even within the banking industry, organisations were incredibly inefficient. Getting service was at a premium and even then, you did not have a predictable service. I remember going to a bank and needing a passbook and having to wait in very long queues etc.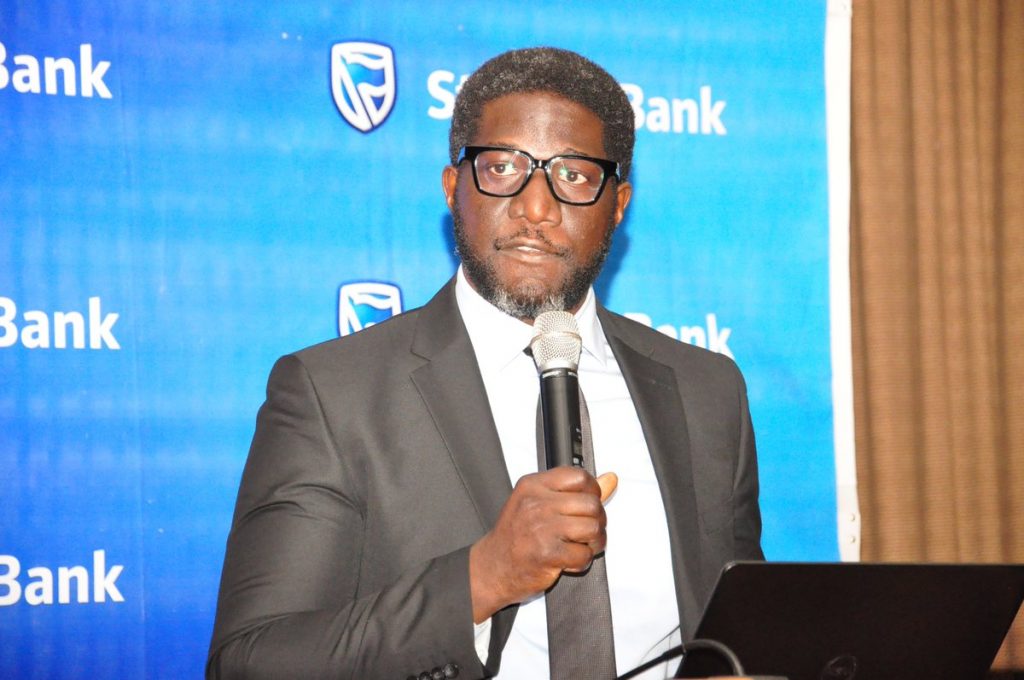 But it is now very clear that as information has grown what customers expect has fundamentally changed. The interaction that they expect to have with most services is based on the interaction that they are having with other global services. So people expect an Amazon type of experience; people expect something that gives them the freedom to choose and not to be tied into a choice.
So, that for me is one of the biggest drivers this information revolution that has just began is having- it is beginning to open up people's minds to what is possible.
And because customers are seeing what is possible elsewhere, organisations have to start being more creative and innovative about how else they provide something of value to these customers that enables them to believe that this is an organisation that is providing something meaningful to me.
That shift is the single largest impact of technology- we are all looking for ways to get things done simpler, quicker, more conveniently and to a larger extent how do we leverage off not just the old technology but also the emerging technologies to be able to provide that level of consistency in our delivery to our clients.
The days of disrupted service is something we cannot take into the future. How we build a business that is resilient and robust is what we need to be thinking about and delivering. As clients change, we need to be able to be agile and change so that we are not stuck in a cycle for the next 5 years.
So, we have to be able to be very nimble moving much quicker and anticipating what our clients' needs are likely to evolve into as we go forward.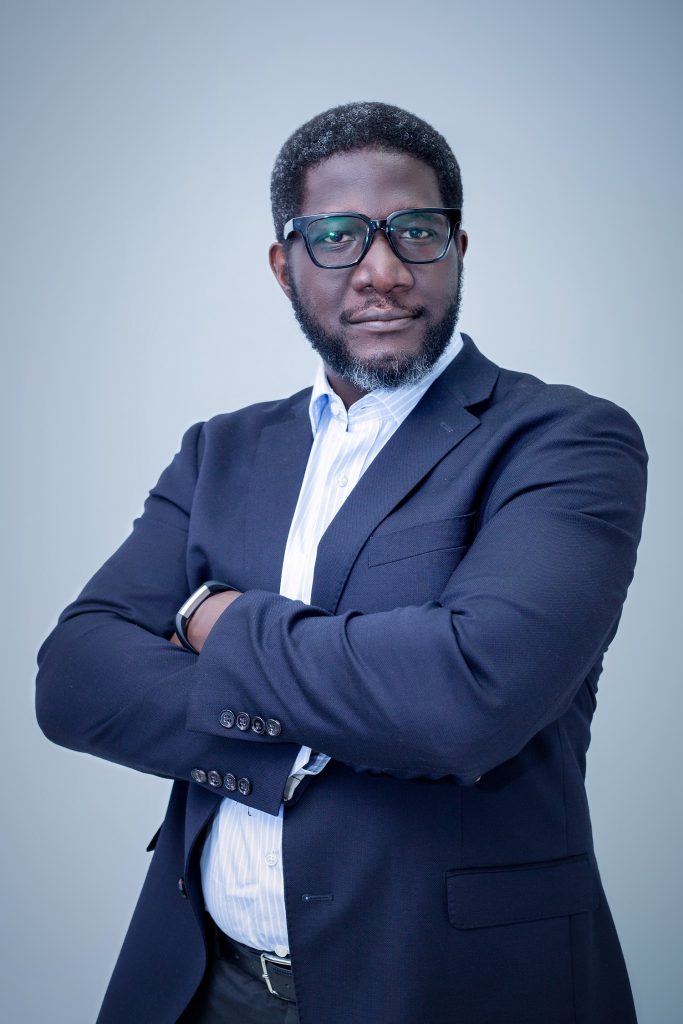 From a finance manager's perspective, you cannot think about the historical reporting we used to do in the old days where it took ten days to send historical reports and that was the essence of what you provided. How do you provide real finance support and leadership to an organisation at a time where there is so much disruption, change and things move quickly? How do you help the organisation to connect the dots in this time? That's what is becoming more relevant for us now.
This also then answers the question of sustainability- it's less of about historical reporting it's about how do you enable the organisation to operate in a sustainable manner.
What are some of the challenges posed by this technological revolutions?
There are many challenges. One is just simply that there's obviously an overload of what's possible. So then you have to focus, make choice around the things that are truly transformational. Defining what is truly going to be transformational for you so that you don't end up spreading yourself too thin is very important.
The other challenge is of course the reality of doing business in Uganda is that, it's still very expensive and disruptive- whether it's power and infrastructure, there's still a lot of developments that need to happen to get us to that level that services become more predictable.
We frequently have downtime on things that shouldn't have downtime e.g. you get connectivity challenges that you shouldn't have, which then impacts the service and the experience of the clients.
Being the CFO of the biggest bank in the country is something that you may call professional heaven. There are people out there who want to be in that space. Borrowing from your own example, what kind of advice would you give to some young upcoming finance professionals on how to work their way up? How important is ethics and integrity?
First of all I must say that ethics is at the very core of any sustainable profession.
It's important to have a value system that guides you to make the right moral decisions consistently because there are going to be many opportunities for that to be tested. You might have competence and competence will take you somewhere, but if you don't have the character to sustain you there, you quickly lose credibility and whatever good you may have anticipated.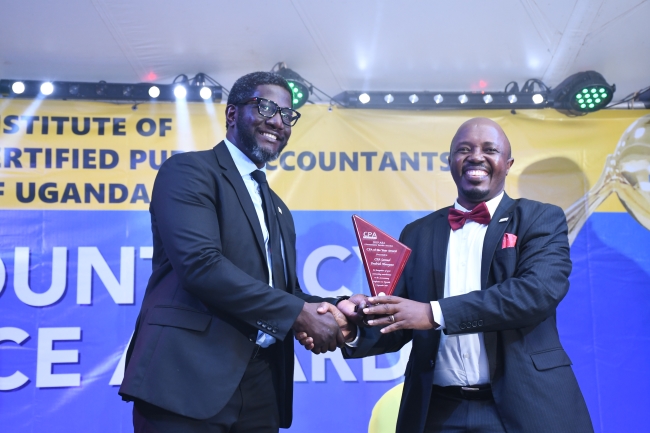 Coming back to me, I never really started out focusing to be a CFO. I think what I really wanted to do was to become a valuable business leader and that can take you many places. I think people should be less focused on titles per se but more around how do they become meaningful contributors.
There are about 4 things that in my view have generally helped me along the way as I go through my career.
Number one, is that purposeful intent of being able to make a contribution in an organisation, which for me means being part of solving something. Organisations are always trying to solve something. Organisations are always looking out for something around being more effective, more efficient, delivering more to clients and creating more meaningful experiences for customers and employees. Understanding what is important to that organisation; your organisation and being a key actor in the quest for excellence can take you places.
The second one was having a hunger to learn, I've been very hungry to learn for a long time and I look for learning from many places; the more diverse the better.
And my learning must go beyond accounting. Creating more diversity and learning from different areas such as marketing, IT etc., but also going beyond your organisation enables you to have a rich pool of knowledge that you can then use to contribute more effectively and being a real problem solver who makes meaningful contributions in an organisation.
The third is about focus. There are so many distractions; so many things that seem important- but at the end of the day, focusing on the true glass balls is important. In life, you are always juggling many things but sometimes, you're so concerned about the clay balls that can be repaired and ignoring the glass balls that once broken can't be repaired.
You need to ask yourself, what are the truly important things that if you focus on, you will create the highest leverage for the growth that you need or intend to create. And then being very deliberate about getting meaningful execution on those truly important things.
The last one and which for me has been more important as I've gone through a leadership growth is building trust. It's very important to build trust with your stakeholders, with your partners, your clients and other people that you're trying to collaborate with to create something of value.
To me, building trust is about 2 things: there has to be effective listening so you know what is truly important to the other people and secondly, being able to find common purpose- that shared value for both of you. Once you are able to do that effectively, I find that you can have more meaningful sustainable inter-relations with people.
Growing up, I used to think that bosses do nothing. They go to meetings and take a lot of coffee and laugh and take a lot of money at the end of the month. Similarly the world has its own myths and biases about finance people. I am sure even you as you entered the profession you had your own biases. But now that you live the life of finance people, what would you say are some of those myths and biases that you've been able to debunk?
There's a couple of them! Let's start with the one that you said at the start, that finance leaders just sit in meetings.
I can tell you no one is ever paid for attending meetings and people should know that there is no expectation that by sitting in a meeting you have created value for an organisation. People are paid for creating value for the organisation- that's a mind-set that I really challenge my team to have.
Every beginning of day, you need to ask yourself, how you are going to create value for the organisation as opposed to how many reports you are going to send or how many meetings you are going to attend.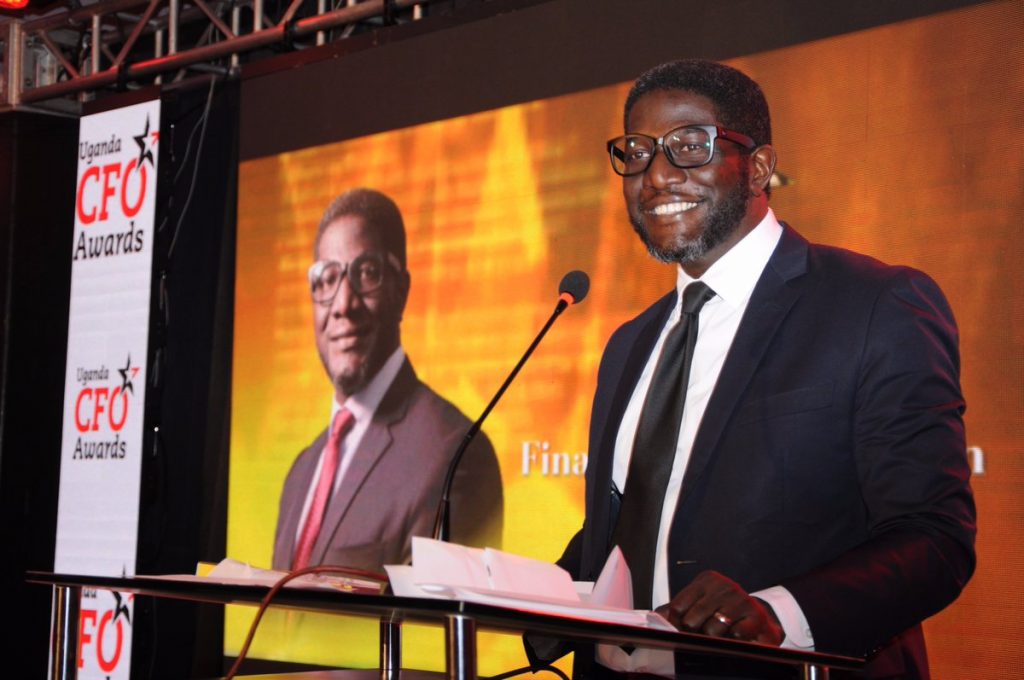 In fact the other common myth is that finance people are only there to cut costs and ensure that we don't spend money. I think in the old days that may have been a factor but now, the reality is that finance is really more about how we effectively use resources as opposed to not spending them. What use of these resources will create the most value for the organisation?
The other interesting myth is that finance people work alone; they work in little boxes- that they're making decisions from their small corner. Again, that maybe used to happen in the past but right now, the more integrated you are as a finance person in the business the more effective you will be. You must understand the business you're trying to support and you cannot do that by sitting on a separate desk somewhere looking at spreadsheets. This means that you have to immerse yourself in it and that's when you'll be truly effective at it.
We are going into another government budget planning cycle that starts in December. This is when we have major reforms discussed and backed by the relevant fiscal policies. As the financial services sector and generally the business world, what are some of the reforms you would like to see?
First of all, there have been some positives in the recent years. The country used to have a deficit of infrastructure for a while but the fact that government has prioritized the development of energy and transport infrastructure is very critical because those are key enablers for very sustainable economic growth. Industries need predictable power; they need access to roads and access to markets.
Also we are going into oil and gas- it's important that we have infrastructure that enables us to move this product efficiently. Those are the really important things we need to happen.
I think the needed reforms have to be around the tax regime; how do we think about an enabling tax environment? We've been talking about agriculture for a long time and if one looks at the last budgets, there has been mention of creating shared prosperity and enabling that and a lot of it has been around industrialization.
But as a country we still have a lot of citizenry with high dependency on primary agriculture- fragmented subsistence agriculture. I really think we need to think about meaningful interventions that increase the value these farmers earn through enhancing productivity and improving market linkages that will boost their margins and I don't think we have been able to do enough as effectively as we can in that area.
If I connect that to the banking industry, one of the things we use to have a couple of years ago in this market was a tax exemption for interest earned on agriculture loans that enabled banks charge lower interest rates to the primary agriculture sector. Government needs to really think about how we make targeted tax interventions that reduce the cost of access to finance up to the lowest man at the lowest part of the chain who is largely involved in agriculture. That's going to be powerful for us.
We also need to think about intentional focus on broad-based capacity building of technical skills. I think there has been some intervention in the last budget but now we need to think about how do we scale this up? These are the areas which will drive shared prosperity more effectively and bring about inclusive and sustained growth and as we prepare for oil and gas and the shifts that it will bring.
Looking at the horizon, in the next 5-10 years, what are some of the major trends that you think are going to influence the business environment or even banking itself that business leaders need to prepare for?
I think there's a couple of things. One we've talked about technology- technology is fundamentally changing how people expect to experience services. People want things quicker, simpler and 24/7.
So even as we think about where we must invest in our organisations, we must be thinking, what are those enabling areas that we need to address that will guide us to the point where we can supply simpler and quicker.
The other one is a reality that the workforce is getting younger and the market is getting younger too.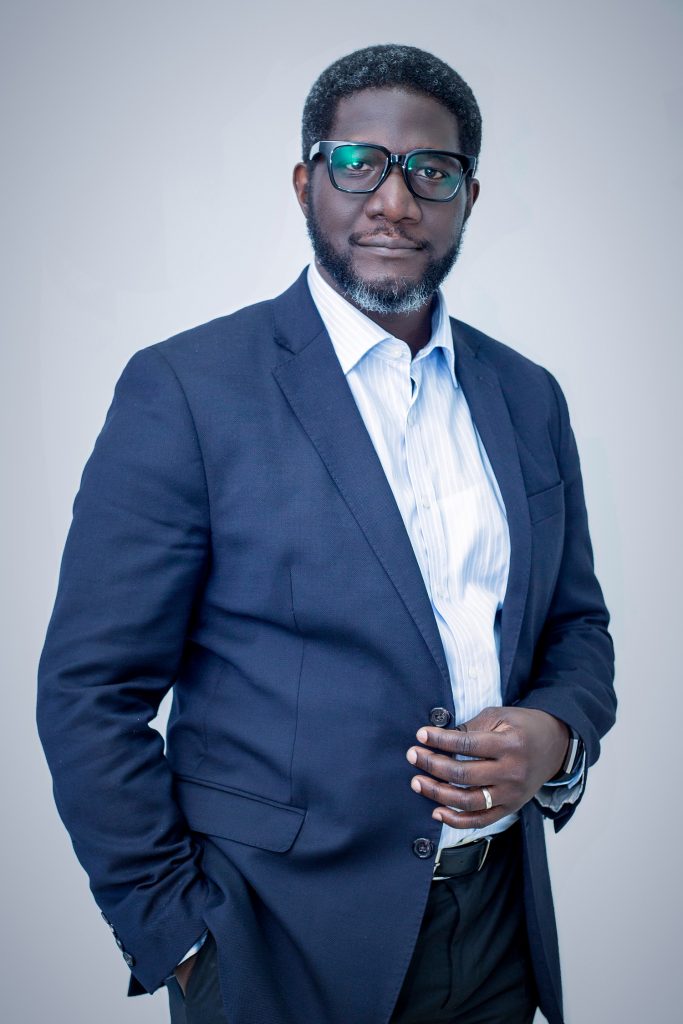 If you think about Uganda where the population below the age of 30, is about 80%- how do we prepare this to be a more productive part of the workforce? How do we create the right capacity building interventions that will prepare and sharpen this age group to be ready for the workplace and job market?
And that for me is going to be significant because that can either be a productive or a disruptive work force. We have to make the right interventions to get that to become a dividend rather than a disruption.
Critical for business leaders, is how do evolve our organisations to be more meaningful to this emerging demographic- create more meaningful experiences to leverage off this younger workforce?
I think in the old days we had structures in the organisation that we had to grow into, but right now what you need to do is to create meaningful experiences for these young people in a manner that allows organisations make the most from this "millennial capital" of new ideas, untapped creativity and enhance organizational and macro productivity. Every organisation needs to answer that for themselves.
The other powerful trend is that this is the age of collaboration. In the old days there was a lot of silo-thinking around organisations growing individually.
But today the real question is who I should be partnering with today, who may have been my competitor yesterday. If we can collectively collaborate, we can create a lot more value and a lot more impact into the marketplace and that's going to be a really powerful trend.
Speaking about the future trends, what are some of the trends that you think are going to affect the finance profession? What are some of the new roles that are opening up? What should finance schools be teaching to prepare CFOs of the future?
Historically, finance had a mind-set that we only hire accountants- there was a heavy focus on accountancy as a skillset. But what you're seeing now, even in Stanbic we have non-accountants actually being hired into finance because we want to diversify what we can get from our finance team. We want people who have skills around data science, liquidity management and many other non-core financial skills.
The big emerging one is data science, where we are looking to more effectively utilize data to provide insights to the business so as to allow us to become much more efficient. Of course we do continue to require business analysts- not just financial analysts but business analysts in the wider sense that enable organizations to have better line of sight of the business levers they need to adjust or shift or modify to improve productivity.
In terms of new learning, leveraging data is becoming a much more central skillset- much more critical into the future; so we will need more data governance officers, data strategists, administrators, data scientists, etc. Other new relevant skill sets for finance professionals include technology savviness; especially with new technologies and customer fulfilment.
The traditional book keeping skills are being automated- there are systems in place, so it will be very important that the finance person looking into the future should enhance themselves with these new skillsets.
So, where does that then leave our traditional finance courses like B.Com, ACCA, CPA and so on?
These will remain very relevant- not because am part of CPA and ACCA but I see these learning institutions remaining relevant and evolving to create a broader learning opportunities for the accountant. And it is already happening, with a big focus on strategic business leadership, ethics and integrity.
The traditional finance schools are still very rich in content but what I encourage people to do is to really diversify learning; look for what can be added to their core competences, so as to enhance value.
And the principle of combination here, is to be able to say what can I add to what I have and it doesn't necessarily mean one or 2 degrees. It could be a short course that allows you to broaden your capabilities and execution abilities of the finance function. It could be marketing, IT etc. Finance leaders should also be very alive to what's happening in the regulatory and compliance space and how that is likely to impact on the sustainability of their organisations.
Any final words to young professionals?
I guess in closing I'd say be hungry to live a life that matters and improves lives and communities. And stay curious; don't get caught in mediocrity and stagnated thinking that's not creating new solutions. Live bold; don't focus on how many times you have failed in the past and don't be paralysed by fear of trying new things but treat failure as a learning opportunity and then fully live in the present and think forward.
UN pushes for interoperability of digital financial services to increase access for underserved peoples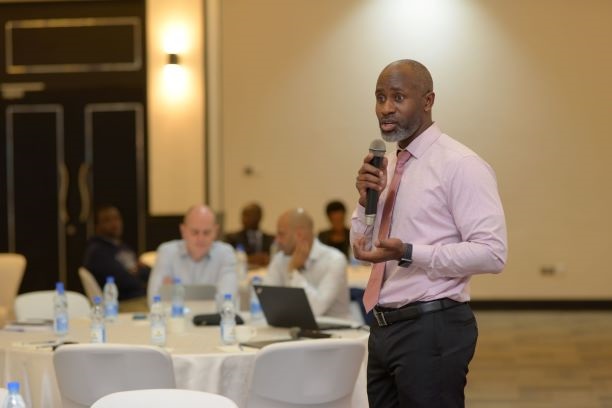 The UN Capital Development Fund (UNCDF) has called upon Digital Financial Services (DFS) stakeholders to open their digital interfaces and data systems to accelerate the growth of the digital economy in Uganda.
Speaking at a workshop on November 28th 2019 – OPEN APIs/ OPEN DATA in the Digital Economy – held at the Mestil Hotel in Kampala, Chris Lukolyo, the Digital Country Lead at UNCDF said that open digital payment ecosystem will allow various stakeholders to easily leverage data and payment functionalities to develop innovative digital service-offerings which will in turn contribute to the achievement of the Sustainable Development Goals (SDGs).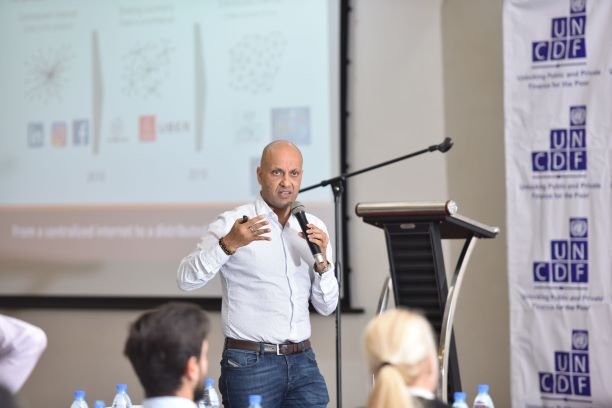 The workshop was facilitated by Aiaze Mitha a renowned international expert in DFS and open payments ecosystems.
"At UNCDF, we believe that this is key in ensuring that the most vulnerable communities are not left out in the digital transformation process," he said.
The workshop brought together DFS providers (banks, Telcos & FinTechs) and policy makers to discuss how opening Application Programming Interfaces (APIs) and data systems will accelerate digital transformation and innovation in Uganda.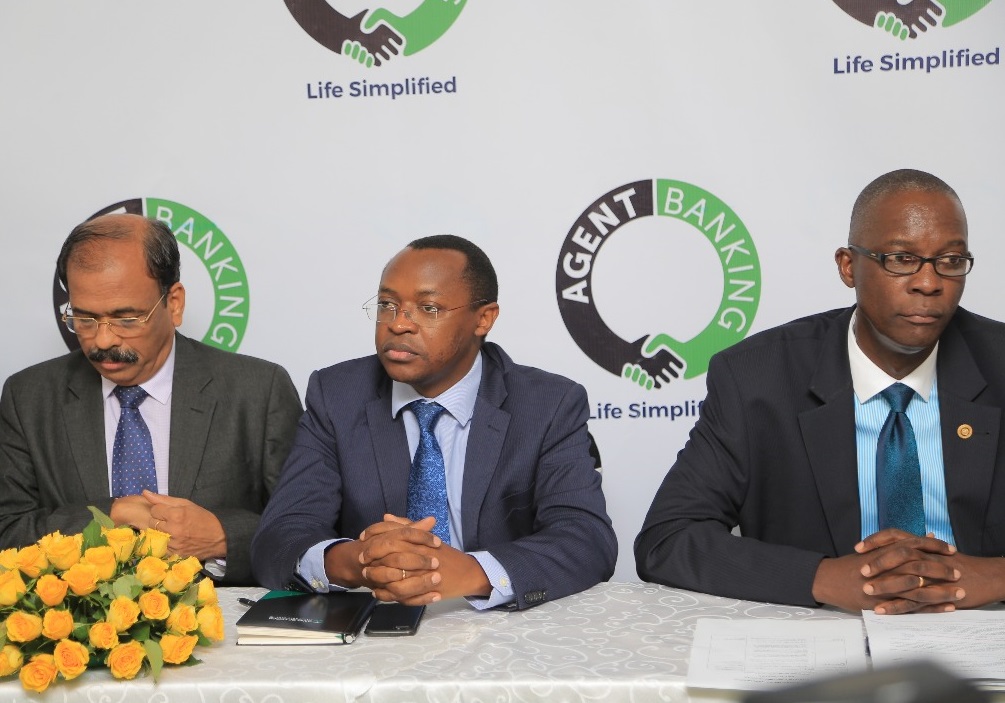 Open digital payments ecosystems are a growing phenomenon and are enabling new business models across emerging economies in the digital space. In Uganda, this remains a novel idea, not fully understood in the industry. Few companies are only beginning to consider opening their digital infrastructure and data systems to third parties. Additionally, many innovators remain unaware of how best to get value out of such open systems and infrastructure.
The Open APIs/Open Data workshop addressed a range of topics, including the DFS landscape, the rise of FinTech and super-platforms, "what" an open payment's ecosystem looks like and "why" it is important for the Ugandan in the context of the digital economy; and practical pathways for DFS providers and innovators towards the transformation to an open payments ecosystem.
The workshop attendees also heard from some of the industry leaders in the latest developments in the open API economy and from innovators that have leveraged open APIs and Data in their business models.
"UNCDF will continue to work with the government and the private sector to promote an inclusive digital economy and fast-track universal access to life transforming digital services," Lukolyo added.
REWARDING LOYALTY: Centenary Bank Broadens Banking Options for Customers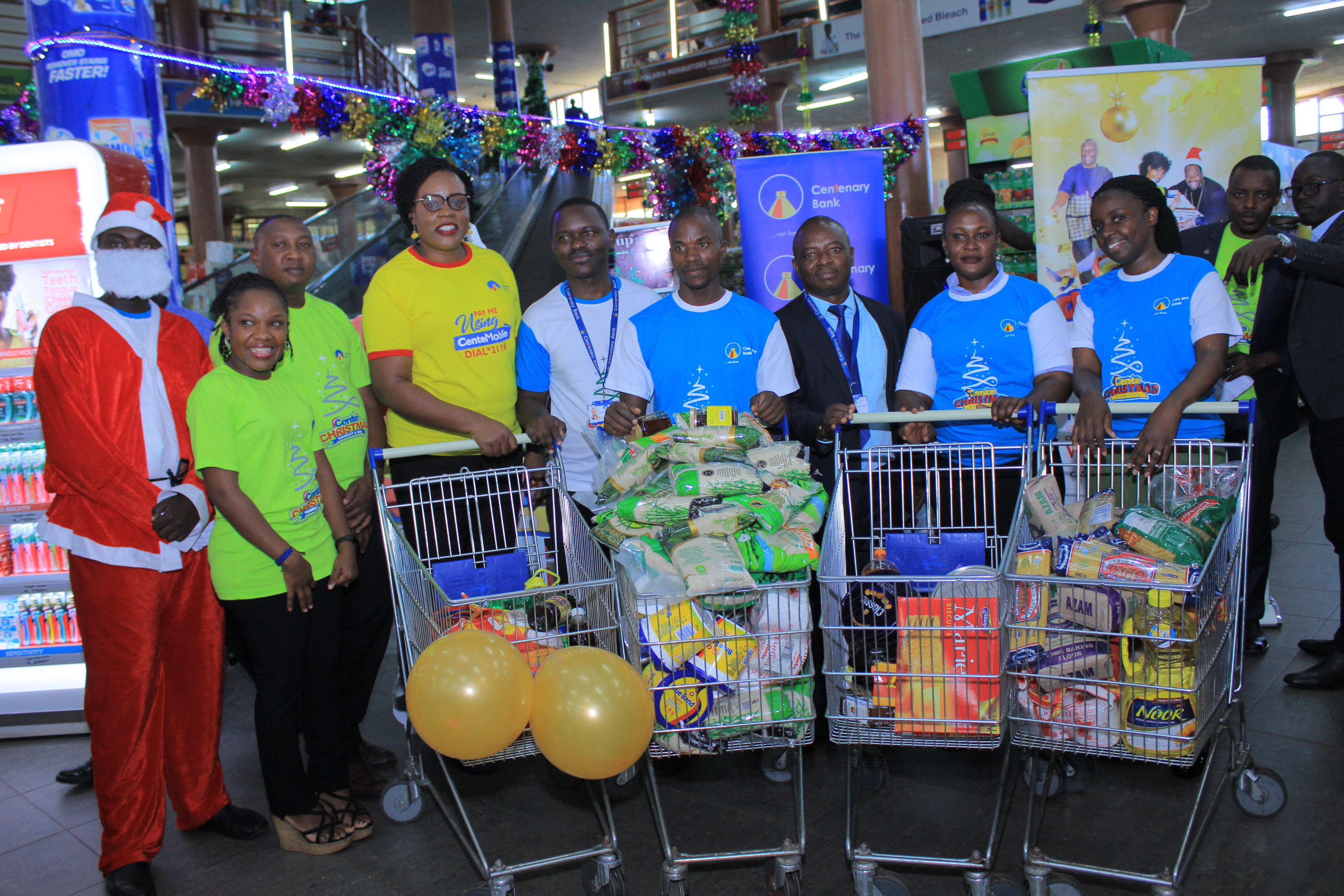 Centenary Bank continues to broaden its banking services with the aim of offering Ugandans convenient banking experiences through its alternative digital banking services.
While addressing the media at the Trolley dash held at Capital Shoppers Nakawa in which four customers were announced winners, Ms. Beatrice Lugalambi, the General Manager Corporate Communications and Marketing at Centenary Bank said that,
"Today we are pleased to be rewarding four winners from our 1st batch of Trolley Dash Shopping Bonanza winners from the Central region. The Central region constitutes the biggest percentage of our customers, and we ought to give back to them, while delivering an enjoyable digital baking experience, all for their benefit".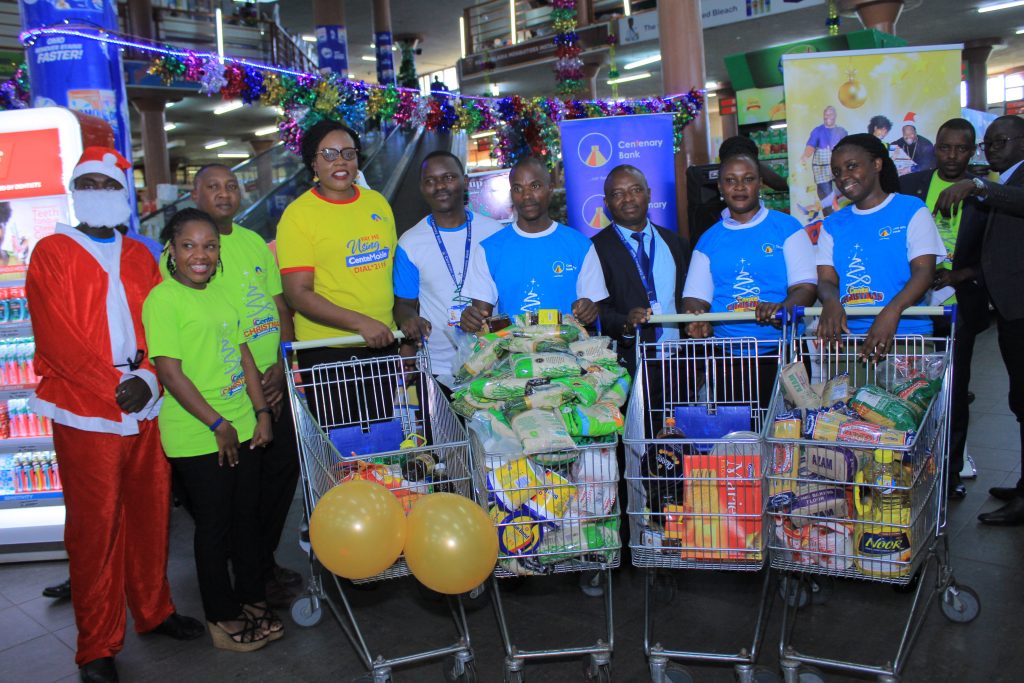 "In line with our current festive season slogan at the Bank Christmas has come early, which rhymes with our promo, customers who use our alternative banking channels; CenteMobile, CenteVisa and CenteAgent to carryout transactions at least three times a week will be rewarded throughout the promo duration," Lugalambi explained, adding that, " for example, CenteMobile offers a range of services including the CenteMobile loan of up Ushs. 2 million, withdrawal & deposits, utilities and school fees payment among others, not forgetting our fast, safe and secure CenteVisa card which offers a cashless payment platform anywhere around the world".
So far, over 300 customers through the promo have won cash, Gift Hampers and Trolley Dash Shopping Bonanza's across the country in Mbale, Arua, Fort Portal, Mbarara and Masaka. Winners of today's Trolley Dash Shopping Bonanza at Capital Shoppers Nakawa include; Mr. Kayongo Daniel, Ms. Phiona Kesiime, Mr Charles Wamalia, and Ms. Esther Adeke,
"CenteAgent has simplified the way I conduct my banking; I don't have to go to the bank to access my money. I am grateful to Centenary Bank for the CenteChristmas promo in which I have been able to take home a range of household and grocery items from the 50-seconds Trolley Dash in which I participated," remarked an excited Kayongo who urged Ugandans to go digital.
The CenteChristmas promo which was launched on November 05th, 2019 will run until December 31st, 2019. To stand a chance to win, bank customers will need to use the services at least thrice a week.