Raxio's Data centre is a right move, at the right time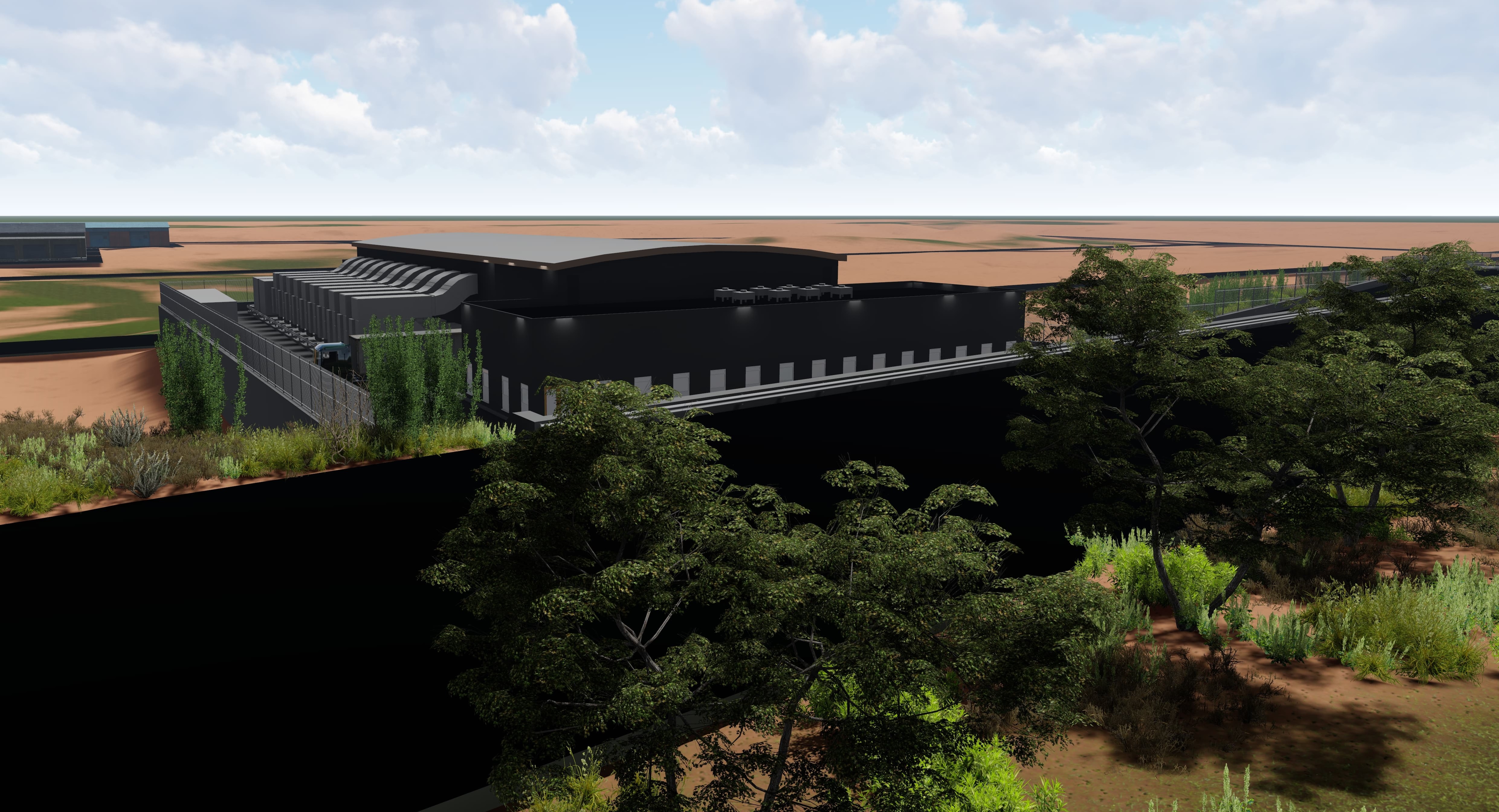 The entrance of Raxio into the Ugandan market to offer Data Centre services for enterprises is timely. The Ugandan market is a take off stage where most enterprises; big and small, have embraced automation and are moving their services and operation processes to digital platforms with high computing resources.
The digital transformation journey involves touching critical business domains including business model, approach to innovation, technology model, customer engagement and so on. The triad of confidentiality, integrity and availability of Data as a biggest resource for any enterprise must always be among priorities of efficiency and effectiveness for businesses. Achieving this involves substantial technology capital investment in terms of computing resources like reliable networks, servers for processing power, storage solutions for data, applications, disaster recovery procedures and hiring technical human resource.
I find Raxio to have come in to take care of all the above cost burden so that enterprises can concentrate on their core businesses and transfer all the technology risks to Raxio. I also find Raxio a solution to the current regulatory restrictions on regulated financial institutions concerning having their mission critical systems hosted in-country. Some years back, the central bank ordered all financial institutions to host their business systems in in-country data centres as a mitigation against risks that may befall systems hosting locations outside the country where Uganda may not have control.
However, although Raxio is the first privately run carrier-neutral facility, it is worth noting that Raxio is not the first data centre in Uganda. The market probably needs an interrogation on why such services have not been embraced fully by the enterprises that need them. I know NITA-U have been conducting assessments on readiness of taking on cloud as a service.
Am sure the findings can give Raxio some mileage.
Raymond Ayebazibwe Karamagi is an ICT Specialist – ICT Infrastructure, Networks & Security
+256 773760821
Email : ayebraymond@gmail.com
Meera Investments, to launch Electrical Plaza today; customers to get 2 free months rent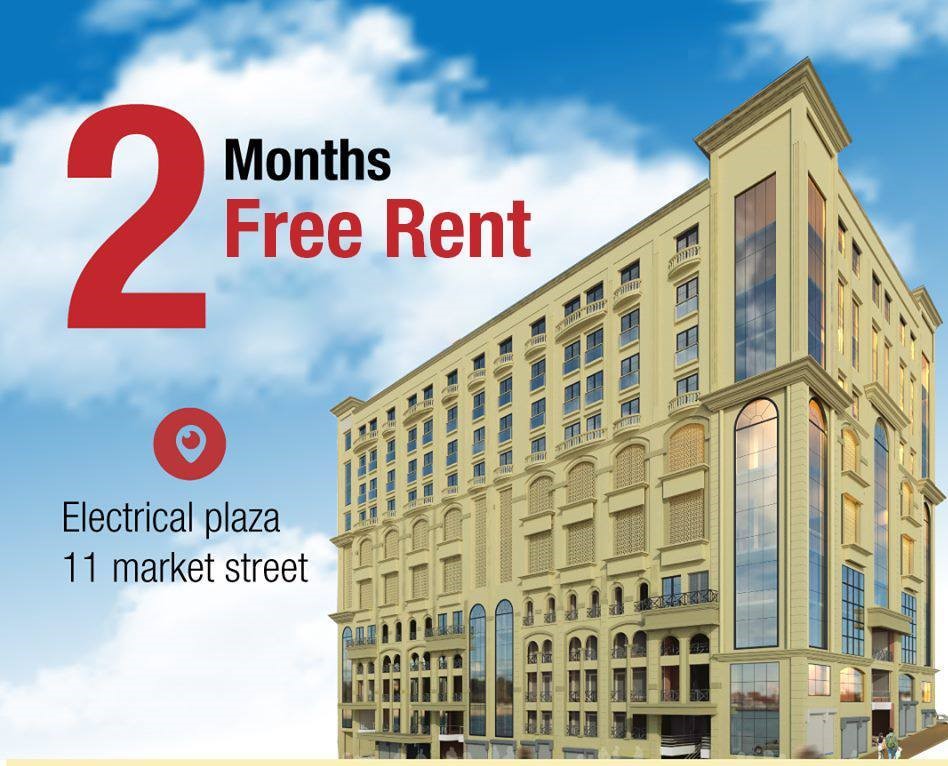 Ruparelia Group's property development arm, Meera Investments Ltd, will today, Spetember 14th, 2019 officially launch their Electrical Plaza building, a mixed use property in the Central Business District.
Located on Plot 11 Market Street at the confluence of Market Street and Kiyembe Lane, Electrical Plaza is made up of 220 shops, 56 apartments and 2 floors of parking.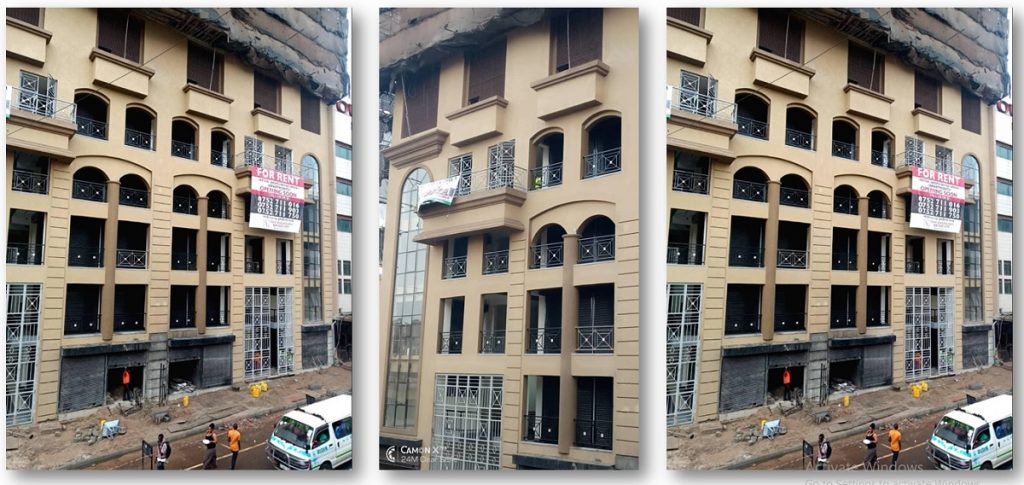 Booking is already ongoing; bookings and inquiries, can be made with Crane Management Services on +256 752 711 750. New customers are entitled to 2 months free rent.
Meera Investments is the largest developer of commercial and residential space, with over 300 properties in Kampala and other major towns like Mukono, Jinja, Mbale and Mbarara. The company also owns the largest number of ongoing real estate projects and is the largest private owner of commercial land in Kampala.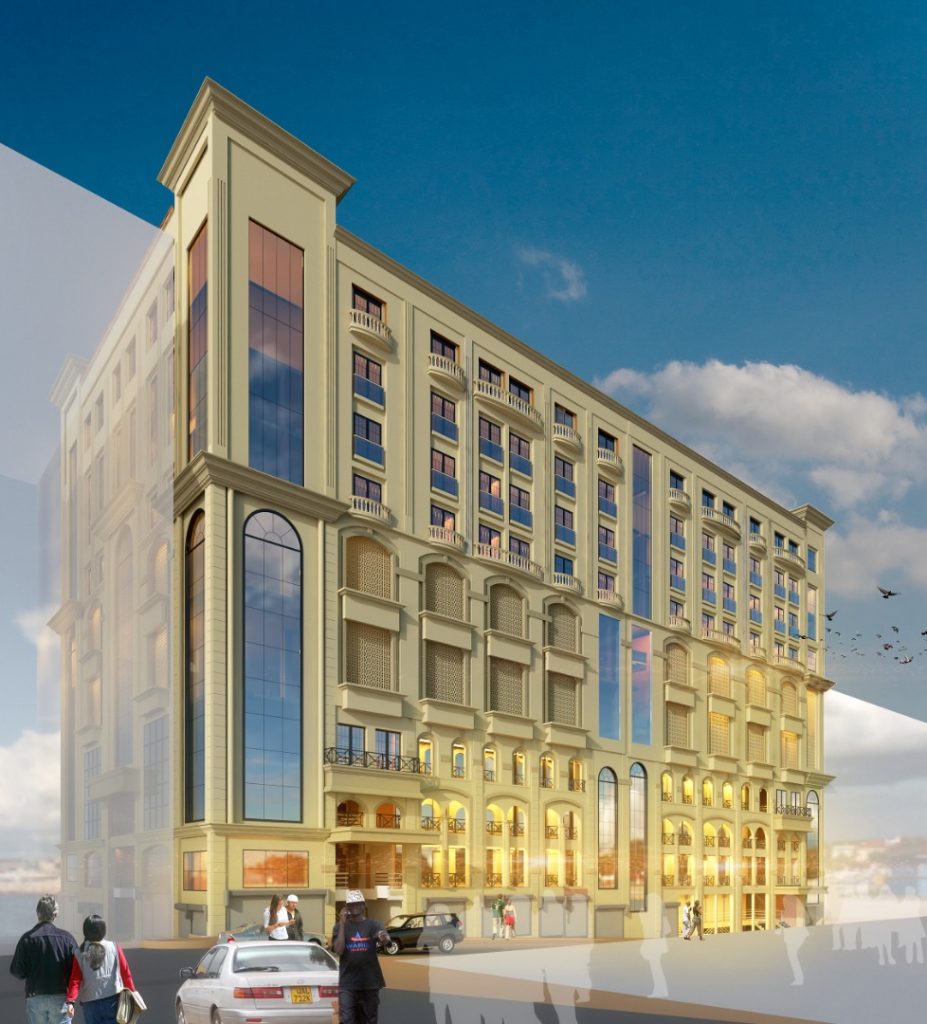 Meera Investments Limited was in 2017/18 rated as a top rental income taxpayer by Uganda Revenue Authority (URA) while Dr. Sudhir Ruparelia, the Chairman/Managing Director of Meera Investments, was rated the second biggest individual rental income taxpayer.
Sudhir, who is Uganda's richest man, was rated by Forbes Magazine as Africa's 27th richest man in 2016 with an estimated $880 million. Since then, the businessman has added several properties to his portfolio such as the Kingdom Kampala Mall, Speke Apartments (Wampewo) and Speke Apartments, Kitante- a collection of 83 fully furnished one, two and superior apartments, conveniently located on Kitante Close, off Yusuf Lule Road, in the affluent leafy lower Kololo.
Can George Inholo solve the Kamonkoli gridlock and permanently keep Uganda Clays on a growth path?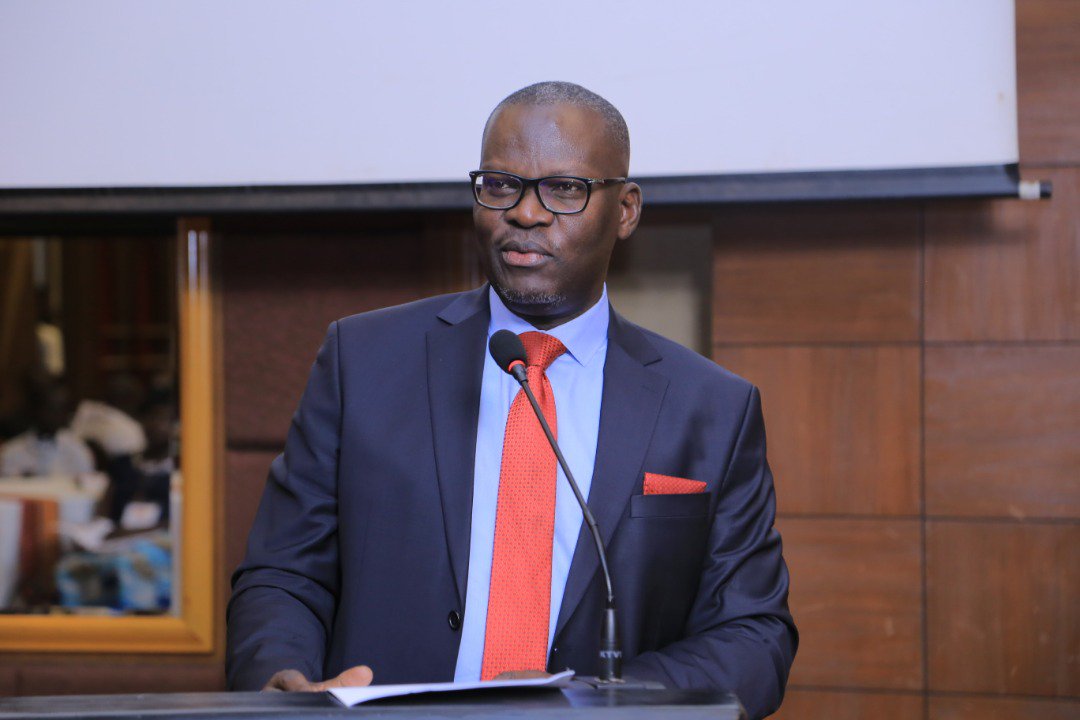 When George Inholo arrived at Uganda Clays Limited (UCL) at the fold of 2014 – August to be exact, it was literally a company with a feet of clay.
A new $15m Kamonkoli plant, on the outskirts of Mbale town (now Budaka District), which was opened in April 2009 amidst fanfare and mega optimism, had become a problem child, threatening to sink the entire company.
Although UCL's turnover in the first year of the Kamonkoli factory's opening grew 6.6% from UGX16.7 billion in 2009 to UGX17.8 billion and then by 45.5% to UGX25.9 billion in 2011, higher costs of operation and repayment of loans for the project saw net losses widen by above five times from a loss of UGX707 million in 2009 to a loss of UGX3.9 billion in 2010, easing slightly to a UGX604 million profit in 2011.
A cost-cutting exercise by then Chief Executive Officer, Charles Rubaijaniza in 2012, which saw 89 staff retired, brought in a one-time profit benefit. That year, the company posted UGX2.8 billion net profit, even when turnover dropped by 7.3% to UGX24 billion.
In 2013, things didn't improve either; turnover further dropped to UGX21.1 billion while the 2012 profit mutated into a UGX3.3 billion loss.   
But that was not all; by the time Inholo arrived, the company had huge debts, as it had borrowed heavily to finance the Kamonkoli project. Such was the indebtedness that in 2014 alone interest repayment solely wiped out UGX3.9 billion.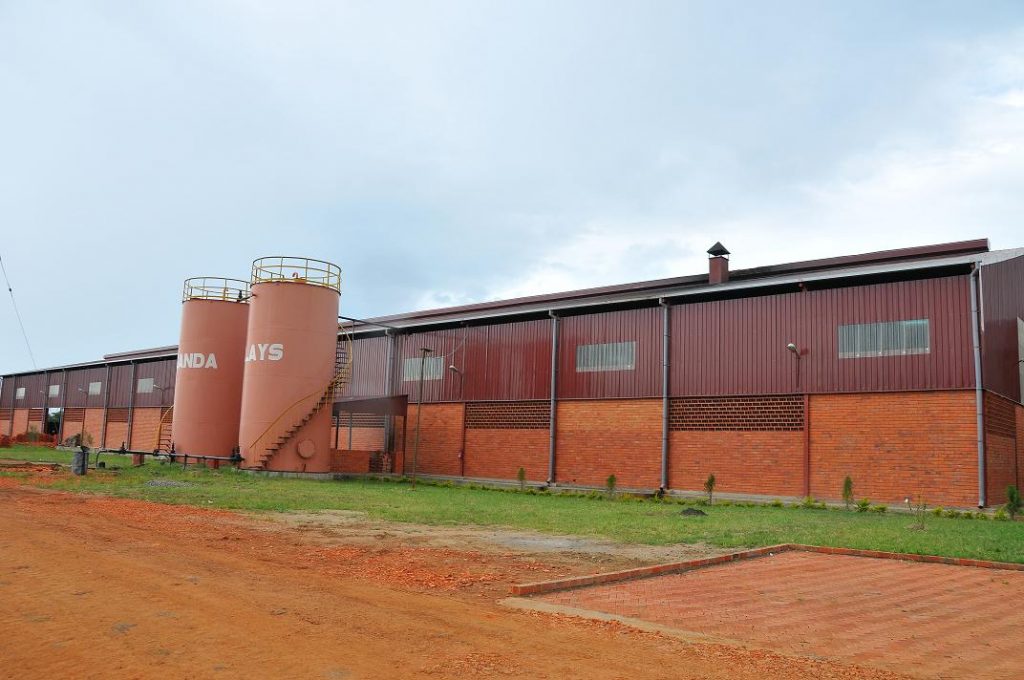 The biggest creditors were, Standard Chartered Bank, East African Development Bank and National Social Security Fund (NSSF).
Particularly, the NSSF debt was a major pain. The company had in 2010, taken out an unsecured loan of UGX11.05 billion from the Fund and also largest shareholder with 32.5% shareholding.
Although at less than market rates – 15% – years of none servicing saw the loan balloon to UGX16.7 billion in 2014 – more than half of UCL's total turnover that year.
Shareholders had started showing open agitation and the board, then led by seasoned businessman Martin Aliker, was not spared either. In 2013, one shareholder, who received some good amount of support during an annual general meeting, had suggested that Aliker, together with his board, step down given that they had failed to cut out the escalating losses.
The debate was heated but Aliker took the day and continued on as chairman until 2018 when he was replaced by Martin S. Kasekende, himself, a long time board member, who briefly served as Uganda Clays acting Managing Director after Rubaijaniza had quit.
Inholo had been tapped from Unilever, the British-Dutch transnational consumer goods company, where he had worked for nearly 16 years, rising to the level of Country Manager for Uganda, Rwanda and Burundi.
He replaced Charles Rubaijaniza, the Company Secretary turned Managing Director, who served from November 2010 to April 2013 when he was apparently made to resign as pressure for better numbers mounted.
Rubaijaniza had been at the company for 23 years. He had himself replaced John Waful, the long servicing UCL boss, who led the company to its listing on the exchange. Wafula was also one of the main backer of the troublesome Kamonkoli project.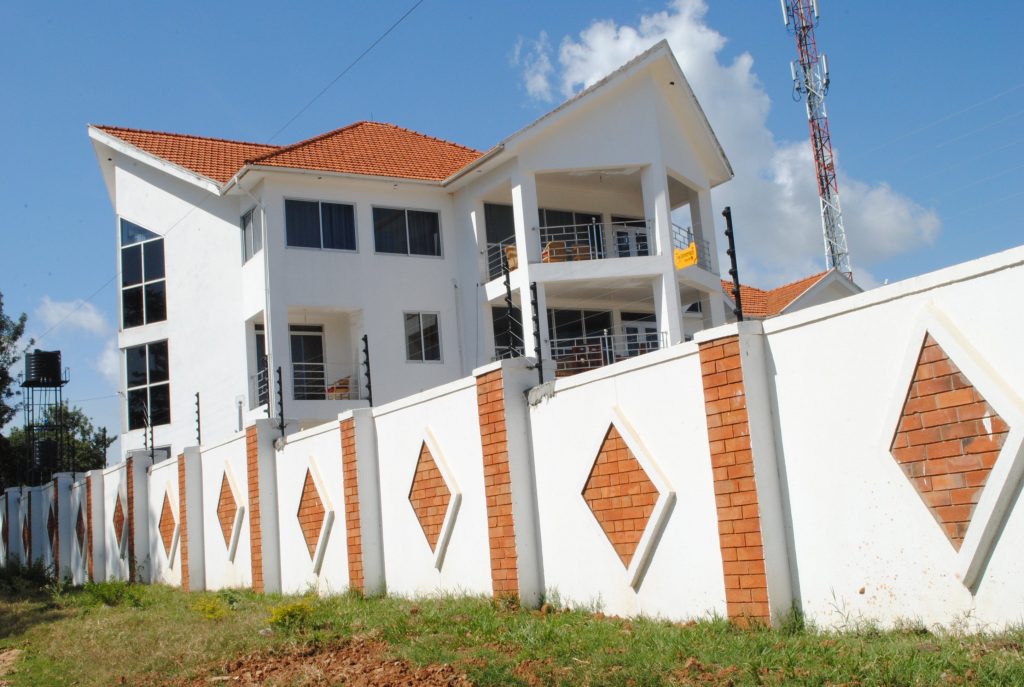 You could therefore easily say, Inholo had jumped in at the deep end, with an urgent need to return the company to profitability, solve its debt obligations and bring back the good old days.
In the good old pre-Kamonkoli days, when UCL listed at the Uganda Securities Exchange (USE), it was a darling of investors, attracting a lot of activity on its counter.
In just two years, the company had between 2006 and 2008 conducted two share splits after its stock had twice skyrocketed to above the UGX10,000-mark. But successive bad years, saw stock prices fall rapidly to below UGX1,000 and later to under UGX100. 
For a long time now, the share price has been hovering around UGX14 and the UCL counter is one of the least traded, among the 17 listed and cross-listed companies.    
Getting down to work
One of the first things Inholo embarked on was a restructuring plan and cost-cutting. About 40 staff were sent home with the company indicating it would outsource some services and eliminating others.
In a two-page notice in April 2015, Inholo informed staff that whereas the announcement had created stress and anxiety, Uganda Clays needed the "exercise for its survival and return to profitability".
He also implemented an existing plan to switch furnace oil for firing the baking chamber at the Kamonkoli plant to the much cheaper coffee husks. Continued use of furnace oil was eating into the margins by UGX 5.7 billion (2013) to UGX 4.2 billion (2014).
However, these and other changes were a little too late to save 2014 – although turnover went up 4.7% to UGX22.1 billion at the end of 2014, losses still grew to UGX5.2 billion.   
Giving dividends to dividend-starved shareholders
Thanks to these changes, the company in 2015 made a 5% saving on overheads. With more spares imported for, especially Kamonkoli, there was reduced breakdown at the factory and therefore more production for, especially roofing tiles, which are the cash cow, contributing for about 62% turnover.
For the first time, raw tile (green) production at Kamonkoli, which accounts for nearly 50% of the roofing tiles, was 125% above projections and 101% above targets for finished tiles.   
On the debt front, the commercial debt with Standard Chartered Bank and East African Development Bank was settled. NSSF had, through protracted negotiations, agreed to cap interest and principle at UGX20.6 billion as negotiations for a debt-equity swap went on. This would reduce the cost of financing from UGX4.2 billion to UGX121 million.
With these gains, and a 9% growth in turnover from UGX22.1 billion in 2014 to UGX24.1 billion, the year 2015 turned out much better – losses reduced from UGX5.2 billion to UGX1.2 billion.
2016 was even much better – turnover further grew by 7.8% to UGX26 billion and UCL became profitable again – turning in some UGX2.4 billion.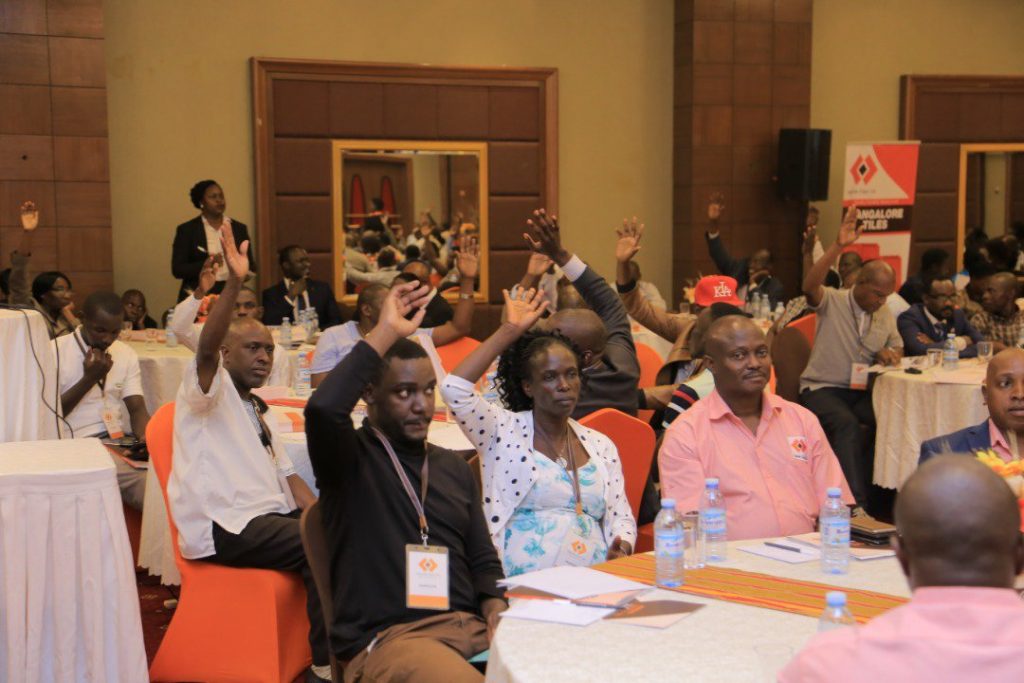 The company also for the first time in years, announced a UGX 1 per share, a total of UGX900 million to dividend-starved shareholders.
In 2017 turnover improved slightly by 4.6% to UGX27.2 billion but profit did not change, remaining at UGX2.4 billlion.
Again, the company paid out UGX1 in dividend per share – another UGX900 million in total.
2018 was good on the turnover front, experiencing a 10.7% growth to UGX30.1 billion and for the first time in years, revenue registered double digit growth!
However, the profit side took a 16.7% hit dropping to UGX2 billion.
Inholo, in the annual report, attributed this to reducing margins of 35% in 2018 compared to 39% in 2017, due to "the high cost of production which included importation of factory spares and high coffee husks prices during the coffee off-season."
He also said, there had been an "increase in overheads attributable mainly to distribution because of the introduction of incentives to agents and a few selected corporate customers as a strategy to increase sales", perhaps in a bid to counter the cutthroat competition in the business.
Nevertheless board recommended another UGX1 dividend per share – again UGX900 million.
Kamonkoli keeps taking and taking
The news last week that for the half year to June 2019, the company had posted a UGX722 million loss must be bad news; very bad news to shareholders and management alike.
Bad news, especially if you consider that turnover grew marginally by 3.5% compared to 10.7% in 2018 full year results – from UGX14.4 billion to UGX14.9 billion.
In a profit warning issued by the company, Inholo blamed the bad half year performance on the Kamonkoli factory, which had "closed for the annual maintenance for approximately one-and-half months which was longer than expected" and that "during this period, the revenue collected was consumed by the fixed costs."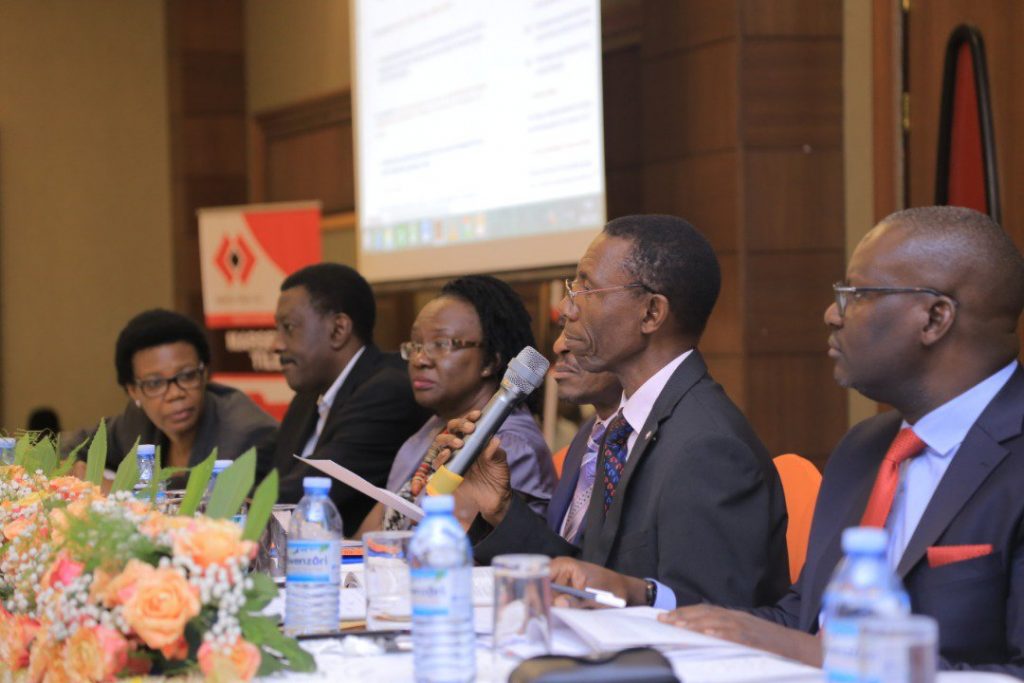 He also said that this was exacerbated by reduced "firing capacity occasioned by scarcity of the main fuel source-coffee husks due to the current offseason in the country".
The prolonged closure of Kamonkoli for example meant that in the period running from January to June 2019, Uganda Clays failed to deliver on orders worth UGX3.3 billion thus failing to realize its UGX17.5 billion revenue target for the period.
As a result, Kamonkoli as a unit of the business, suffered a UGX618m loss (86% of entire company loss) with the factory's after cost of sales superseding generated revenue.
At least UGX5.5 billion was spent in production during the period but the factory, which Uganda Clays had anchored much of its hope before it was launched, returned revenues of only UGX4.9 billion.
This put pressure on the Kajjansi factory, which contributed the bulk of the company's revenues, pulling in UGX10 billion against a UGX5.6 billion expenditure.
The business overall, also saw sales costs in the period increase by 30% to UGX11.2b from UGX8.6b in the same period last year as the company sought more innovative ways to ward off competition from within and without the clays segment.
Inholo was, however, quick to comfort whoever cared to listen that the bad times wouldn't last long as the company was in the process of addressing the above and "therefore the actual results of the company for the year ended 31 December, 2019 may differ".   
An optimistic outlook into the future
In a commentary accompanying the 2018 results, Inholo said that in a new 5-year strategic plan (2019 to 2023) all efforts will be deployed to deliver revenue growth, sustainable operating margins, waste reduction, customer satisfaction and increased employee engagement.
"These shall guide all our actions going forward with the ultimate objective of returning value to the shareholders. We will also continue to extensively work to improve standards of corporate governance and strengthening our internal controls," he promised.
He may not have said it directly, but it is all evident that top on his agenda will be finding a lasting solution to the Kamonkoli gridlock that seems to cast a shadow over company results, year-in-year out.  
Hopefully, the NSSF debt to equity swap will also be completed as the loan is set to mature in 2020.
The board chairman, Martin Kasekende, in a commentary along with the 2018 results, also mentioned that the debt-equity swap will simultaneously be closed with the entry of a "strategic investor", who the company hopes will be strategic enough, to infuse some fresh equity finance and much more than just cash.  
Fresh and affordable capital will be more important to help UCL explore more innovations both within and without the clay products category but also widen its distribution to take on much larger rivals like Roofings Limited and Uganda Baati.
In short, without cheaper capital, Inholo's 5-year strategic plan may not go very far.
50 graduate at Victoria University's 4th graduation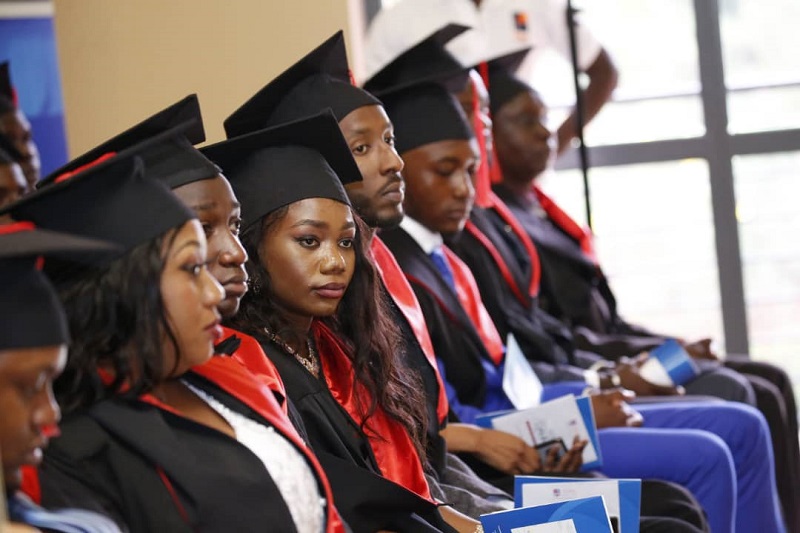 Fifty students from Victoria University, have today graduated at the University's 4th Graduation Ceremony, held at Speke Resort Munyonyo.
The graduands were drawn from the Faculty of Business and Management, Faculty of Health Sciences, Humanities and Social Sciences as well as Faculty of Science and Technology.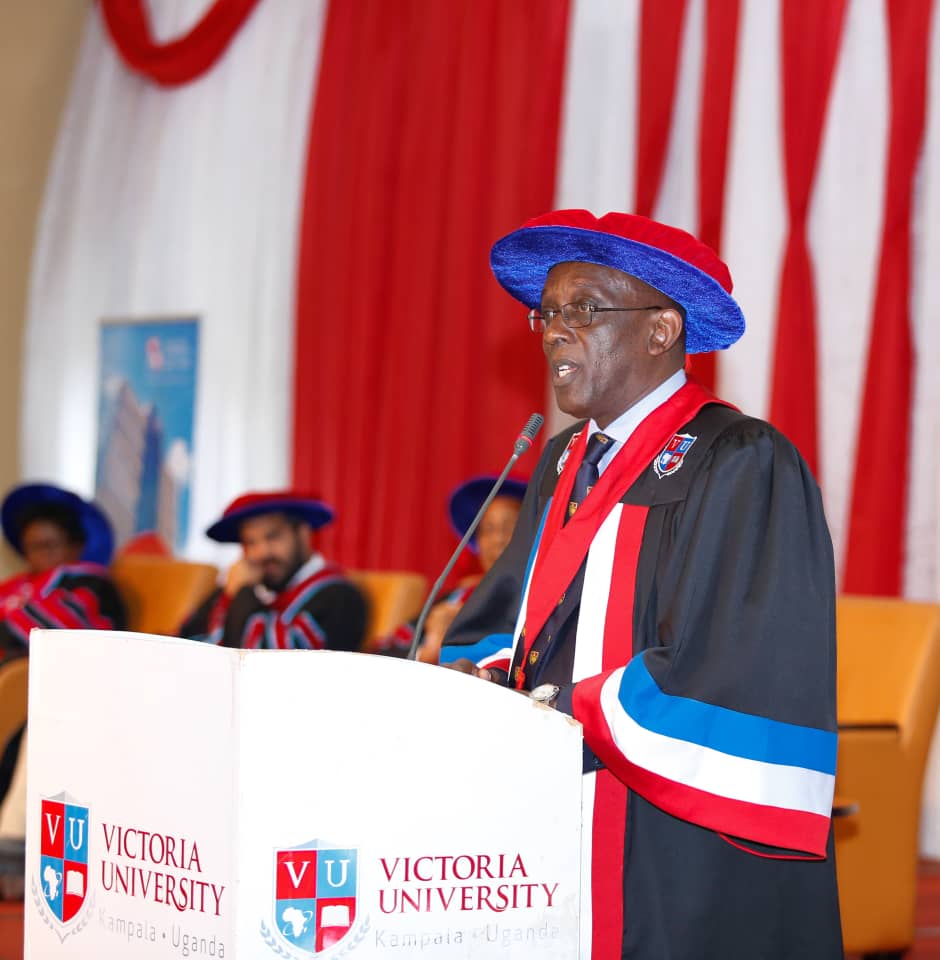 The graduation was presided over by the Chancellor Dr Martin Jerome Okec Aliker and the Vice Chancellor Assoc. Prof. Krishna N. Sharma as well as Dr. David Byatike Matovu the University Council Chairman, Rajiv Ruparelia the University Director and Hon. Dr Ham Muliira a renowned ICT expert Senior Presidential Advisor on ICT.
Owned by the Ruparelia Group, Victoria University is a premium University accredited by the National Council of Higher Education and Uganda Nurses and Midwifery Council.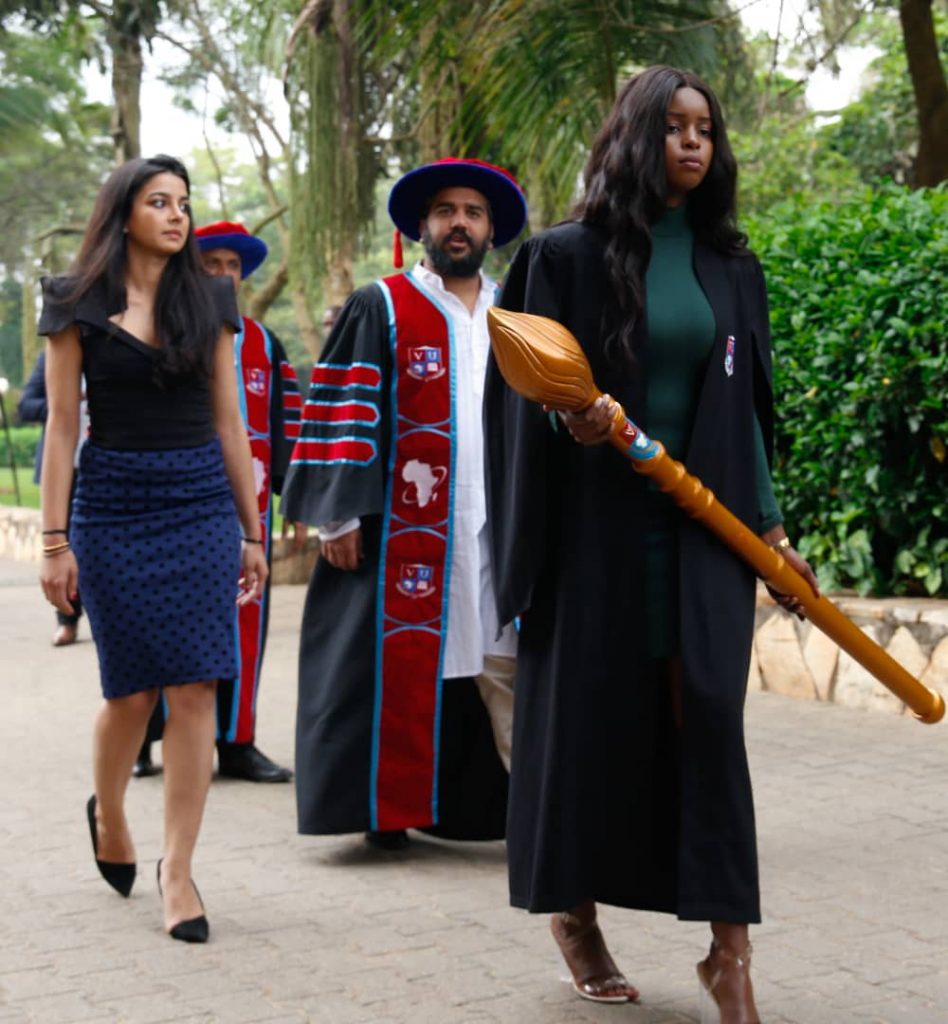 Recently the university entered into a partnership with the Chartered Institute of Logistics and Transport (CILT) to launch an Advanced Diploma in Logistics and Transport. Victoria University is the 2nd university besides UMI to run accredited programs from CILT, but is the first to run the Advanced Diploma in Logistics and Transport.