For starters, do share with us a brief profile of UAP Old Mutual Life Assurance (U) Limited, your product suite, and what makes you stand out from the rest?
UAP Old Mutual Life Assurance (U) Limited was part of a composite company of UAP Insurance Uganda Limited that was incorporated in 1971 and started underwriting general insurance business the same year in Kampala. The Company survived through the years despite the difficult political and economic situations in the country then. The Company has grown over the years and is now one of the largest insurers in Uganda by market share.
In the year 2013, as a result of regulatory changes in the Industry, requiring composite companies (Companies offering a combination of Life and Non-Life Businesses) to demerge their businesses and set up separate registered entities with full Board of Directors, Management, and fully subscribed Share Capital in accordance to the regulatory requirements, UAP Life Assurance Uganda Limited became the first Company to demerge and form a separate fully-fledged life assurance company that became operational in September 2013.
The Company became a member of the Old Mutual Emerging Markets (OMEM) that acquired majority share ownership (60.7%) of UAP Holdings in the year 2015.
We are and strive to remain the most efficient Life Assurance Company in Uganda, as measured by our claims payment track records. Our Bundled Life Insurance Solution is aimed at reducing losses incurred by Banks, MDIs, MFIs Institutions, SACCOs, and NGOs due to death and other unforeseeable risks to clients and extending insurance services to the communities and assist the institutions in the expansion of their portfolios. In short, we are all about, superior product offering that meets customer needs.
What are the key numbers that define UAP Old Mutual Life Assurance (U) Limited?
First of all, I must say, life insurance protects against the risk of premature death, loss of income, illness, disability, and inadequate retirement income. Besides, our products help to reduce spending on welfare programs by keeping households out of poverty following the death of a primary earner. In that regard, by end of 2019, premiums underwritten totaled to UGX53.3 billion and UGX13 billion in claims. By June this year, we had already paid out UGX10 billion in claims, so our net social-economic impact is likely to grow even bigger this year.
In the employment and job creation space, UAP Old Mutual Life Assurance (U) Limited directly employs 43 people.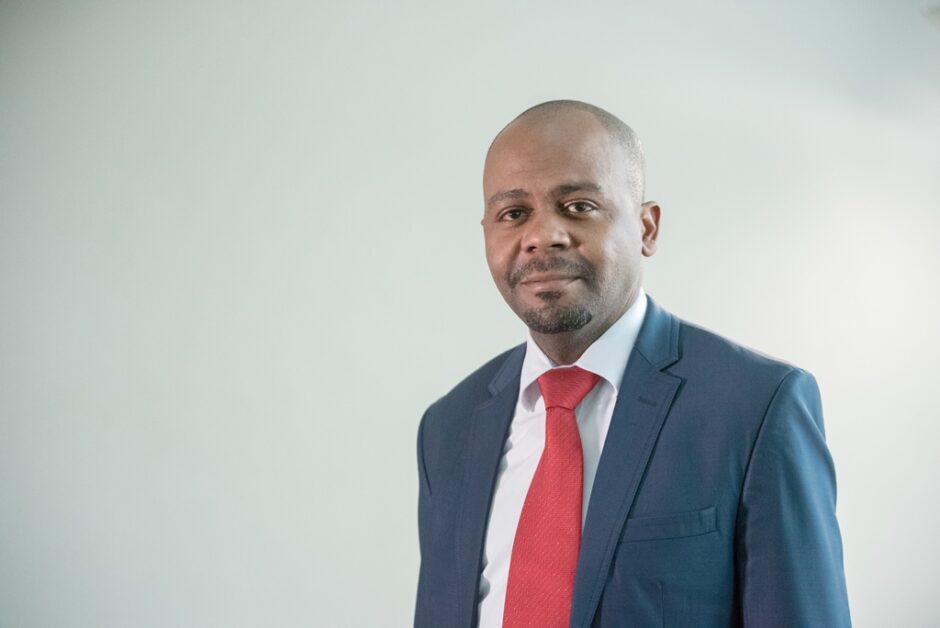 UAP Old Mutual Life Assurance (U) Limited has grown from the fourth industry position with about 11.4% market share of the GWP to Uganda's largest life assurance company with an 18% market share and nearly 8 times the GWP. What explains this?
We have a very strong retail sales force that supports the business with the highest contribution to our top-line revenue being generated from this channel as compared to the corporate book. We have enjoyed superior performance throughout the years in this channel. There have been some challenges posed by Covid-19 in Q2 2020 necessitating some changes by enabling our agents to distribute our solutions/offerings digitally that should hopefully see us dominate this space in H2 2020 and the subsequent years.
Over and above that, we have equally strengthened our partnerships with various financial institutions, specifically banks and insurance brokers that have enabled us to distribute our products through their banking infrastructure via bancassurance, thereby growing our corporate book respectively. The growth has been phenomenal in this area (28% in 2019) mainly driven by bancassurance.
But overall, it still comes back to a superior product offering – we are always innovating to ensure our products are addressing our customer needs and giving them value for their money and ensuring customers are satisfied.
What role has the partnership with Old Mutual in 2015 played to this phenomenal growth?
Like I mentioned earlier, we became a member of the Old Mutual Emerging Markets (OMEM) that acquired majority share ownership (60.7%) of UAP Holdings in the year 2015. OMEM itself is a member of Old Mutual Plc, which has operating interests in Insurance, Investment Management, Property Development, Securities Brokerage, and related financial services. OMEM is one of the four entities of Old Mutual Group that include; Old Mutual Wealth, Old Mutual Institutional Assets Management, and Nedbank. Old Mutual Plc is a well-capitalized strong brand with operations in over 33 countries and listed on the following stock exchanges: London, Johannesburg, Zimbabwe, and Malawi. The Group operates worldwide and employs about 64,043 people in insurance, wealth, asset management, and banking. In the year ended 31 December 2015, the Group reported adjusted operating profit (AOP) of £1.83 Billion and had £327.9 Billion of funds under management.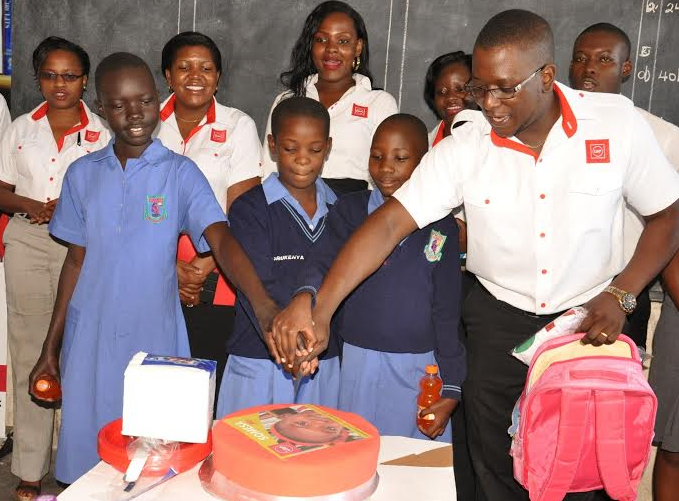 Being a member of such a successful business entity, UAP Old Mutual Life Assurance (U) Limited has cultivated the ability to respond quickly to changing customer needs and marketplace conditions and opportunities. Old mutual being a multinational has had experience in this area for 175 years and has accumulated a wealth of experience that we have been able to leverage this experience to grow our business. The Old Mutual Group also has a sound financial base that has enabled us to grow our business locally.
The life assurance business has been growing faster than all other sectors of the industry up from just 12% in 2013 to 28% in 2019. What explains this?
The partnering of Life assurance providers with Banks and other aggregators like the Mobile Network Operators has seen wider uptake of our products. Digital transformation has also started playing a key role in distributing life assurance products taking into account the demographics of the Uganda population.
What would you say is the future of the life business in Uganda and how is UAP Old Mutual Life Assurance (U) Limited positioning itself to stay the number one player in the game?
The future of life assurance is headed towards the diversification of our distribution channels to ensure we can access customers more conveniently mainly through digital channels as well as the use of various aggregators who have touchpoints that resonate with the customers.
There is also a lot of focus on the customer with a view of identifying existing needs and developing products that speak to these needs as opposed to pushing products that have been developed for a generic market.
---