PwC and KPMG fined £10.5m for audit breaches in UK as pressure mounts to split up the "big 4" accountancy firms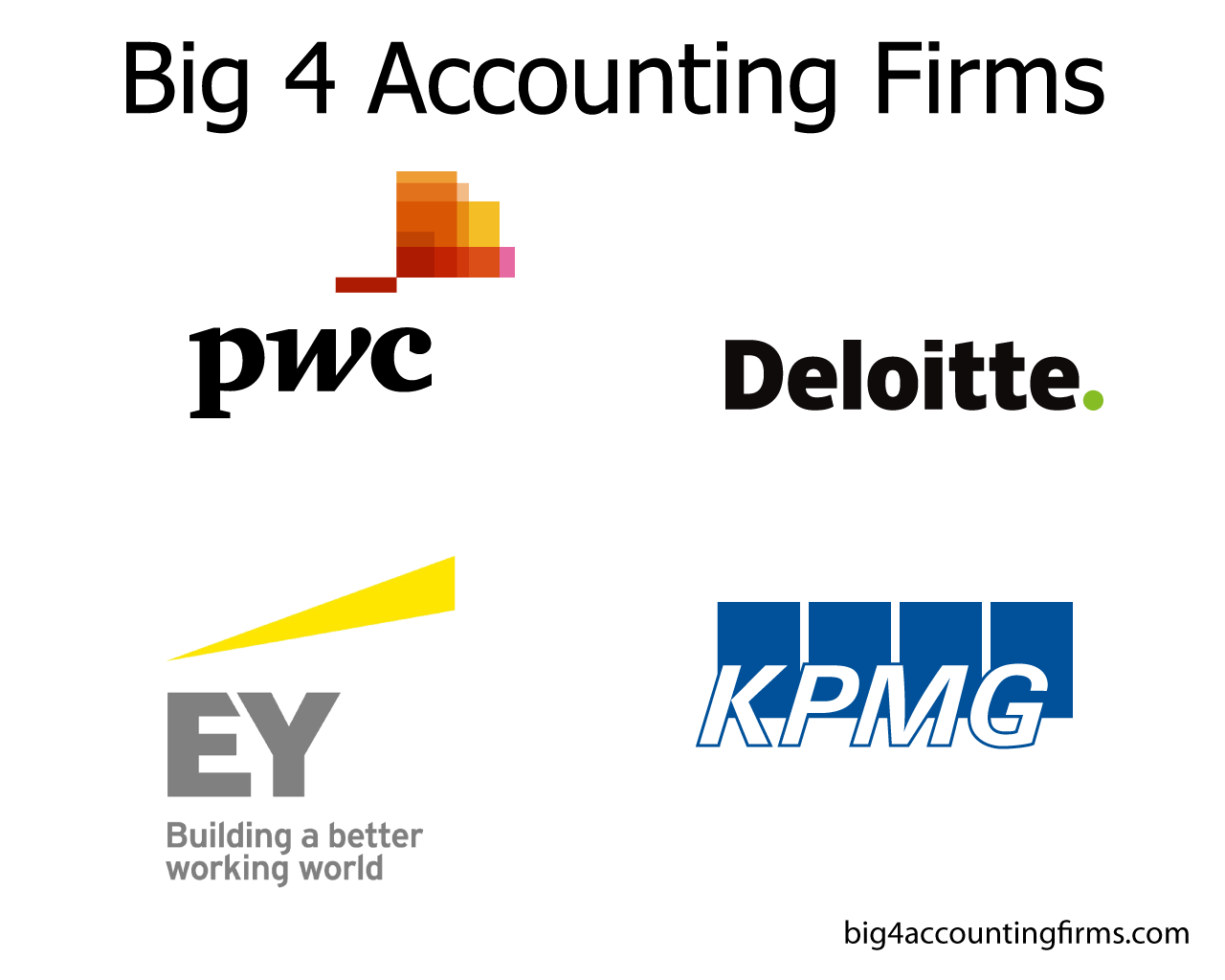 Report of the Presidential Tripartite Committee
PricewaterhouseCoopers LLP (PwC) and KPMG, two of the world's largest "big 4" accounting firms were fined £4,550,000 and £6 million respectively for audit breaches in the United Kingdom.
On 13th June 2019, the Financial Reporting Council (FRC) UK's regulator of auditors, accountants and actuaries, issued a Final Decision Notice under the Audit Enforcement Procedure to fine PwC £6,500,000 (discounted to £4,550,000 for admissions and early disposal) for breaches in regard to statutory audits of the financial statements of Redcentric PLC for the financial years ending 31 March 2015.
Redcentric PLC is a listed Managed IT Services provider in the UK.
Additionally Jaskamal Sarai and Arif Ahmad, two partners at PwC were fined £140,000 each and severely reprimanded.
KPMG on the other hand, was on 30th April 2019 reprimanded and fined £6 million for their misconduct, following FRC's investigations in relation to the preparation and audit of Lloyd's Syndicate 218 Report and Accounts for the years ended 31 December 2007, 2008 and 2009 and the provision of actuarial advice to Equity Syndicate Management Limited in relation to ESML's reserving for Lloyds Syndicate 218 between 2007 and 2009.
The matter were referred to the FRC in 2012 and a formal complaint delivered to FRC in August 2016 following the conclusion of the FRC's investigations. An independent tribunal made findings of misconduct following a hearing in December 2017 and sanctions were determined following a hearing in October 2018.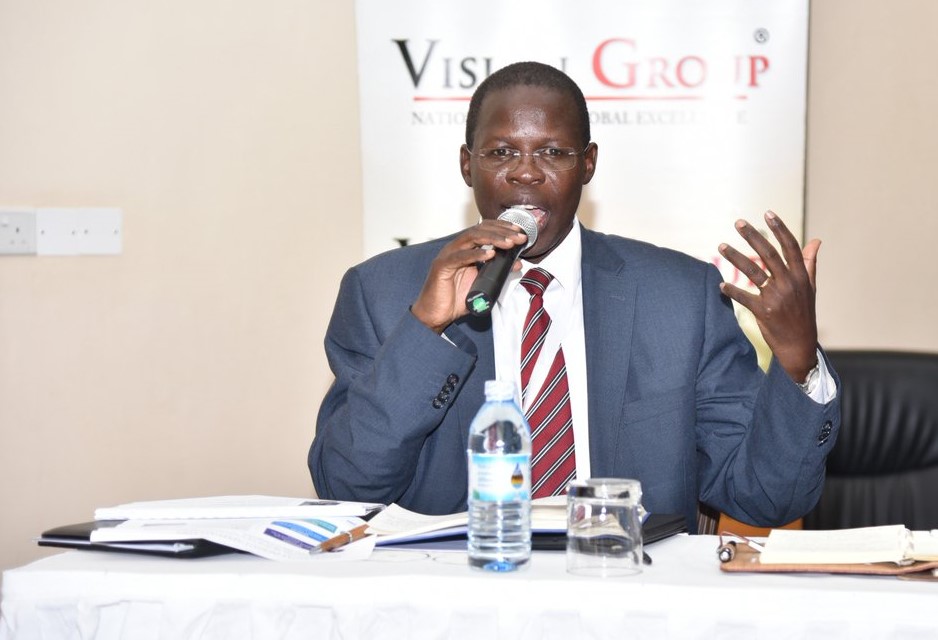 KPMG Partner, Mark Taylor was also fined £100,000, severely reprimanded and agreed to the imposition of a requirement to have a second partner review of his audits until the end of 2020.
Pressure mounts to split up UK's "big four" accountancy firms to be split up
The fines come on the heels of pressure, in the UK to have the "big four" accountancy firms to be partially split up and forced to work with smaller rivals.
The big 4 are: PwC, EY, Deloitte and KPMG.
The House of Commons business, energy and industrial strategy select committee- a cross-party select committee who launched an inquiry into the future of audit in November 2018, recommended that UK's Competition and Markets Authority (CMA) should break up the "big four" so as to avoid a repeat of a string of serious audit failures that have deeply undermined public confidence in the profession.
Although CMA resisted the calls for the breakup of the "big four" yet, it said, this option could be revisited within five years if the profession does not improve.
Instead, CMA said that in the face of "serious competition problems" in the sector, the UK government should pass new laws that force accounting giants to put "greater distance between their audit divisions and their more lucrative consulting operations, to prevent conflicts of interest", according to the Financial Times.
Worldwide, the much sought after "big four" have been dogged by several cases of malpractices and the attendant fines.
For example, on June 17th, it was announced that the U.S. Securities and Exchange Commission had fined KPMG $50 million for altering past audit work after getting stolen information about inspections of the firm to be conducted by the Public Company Accounting Oversight Board.
This June, it was also reported that KPMG International, the firm's global umbrella organization, was working with law firm Linklaters LLP on an independent investigation of KPMG Dubai's work for Abraaj, the failed but once-highflying champion of emerging-markets investing.
KPMG work unacceptable
A 2017/18 report by FRC, showed that 72% of audits done by the 8 biggest audit firms required no more than limited improvements compared with 78% in 2016/17.
The 8 are: KPMG, PwC, Deloitte, Ernst & Young and BDO GT, Mazars and Moore Stephens.
While FRC noted problems at all the "big 4" firms, it singled out KPMG for the consistent poor quality of its work.
"There has been an unacceptable deterioration in quality at one firm, KPMG. 50% of KPMG's FTSE 350 audits required more than just limited improvements, compared to 35% in the previous year. As a result, KPMG will be subject to increased scrutiny by the FRC," said the statement.
FRC further noted that overall quality of the KPMG audits inspected in the year, and "indeed the decline in quality over the past five years, is unacceptable and reflects badly on the action taken by the previous leadership, not just on the performance of front line teams."
In Uganda, KPMG was recently in the spotlight for taking two years to produce audit reports of the defunct Crane Bank for the period starting 1st January 2016 to 25th January 2017, despite being paid UGX921.7 by bank of Uganda for the job and other related works.
The audit was/is vital to providing clues to the whereabouts of UGX270 billion, out of the UGX478 billion that BoU claims it injected into Crane Bank as liquidity support, but the Auditor General could not trace.
Ugandan travellers to China to enjoy better services with Orient Bank's partnership with China's UnionPay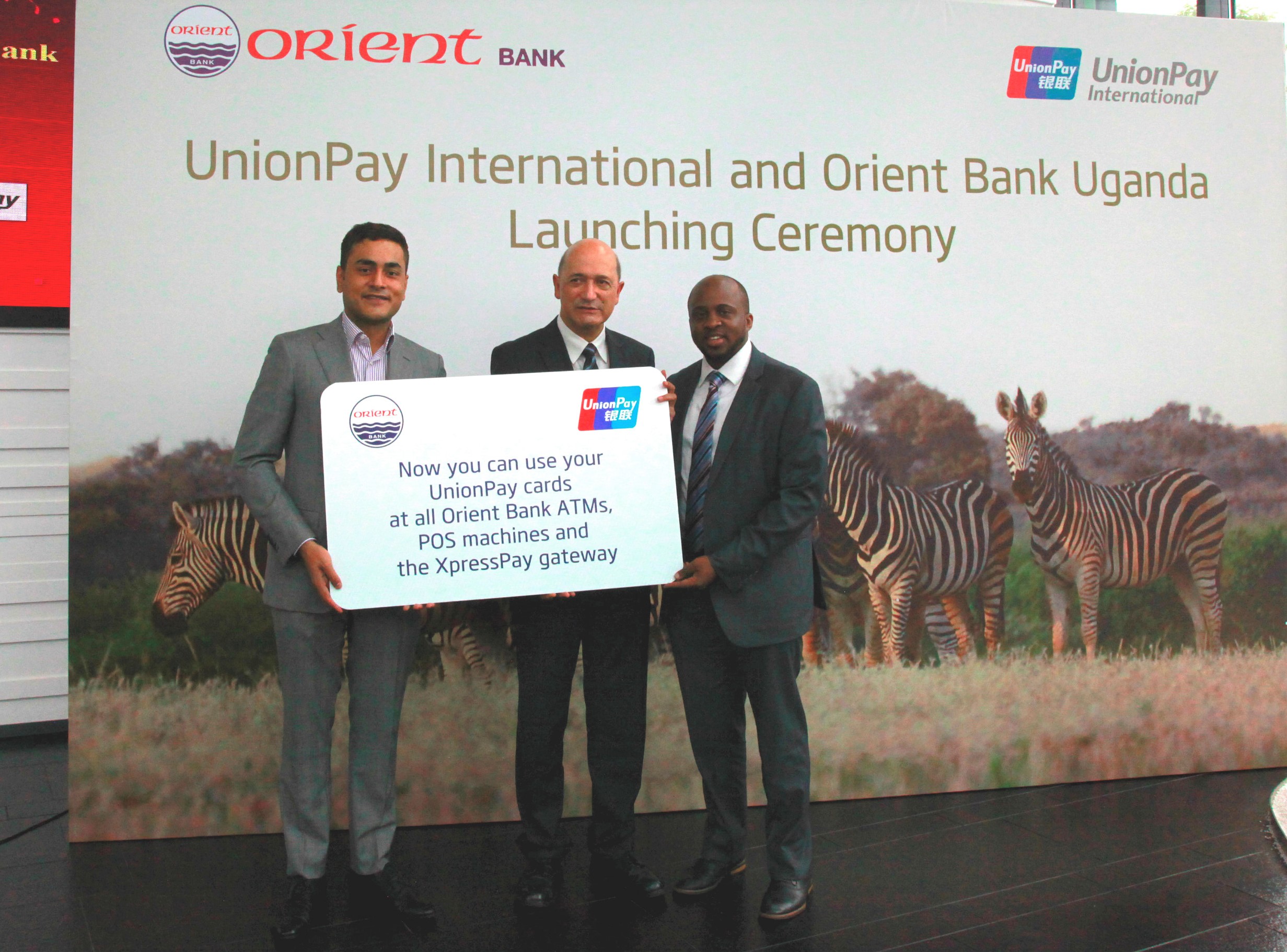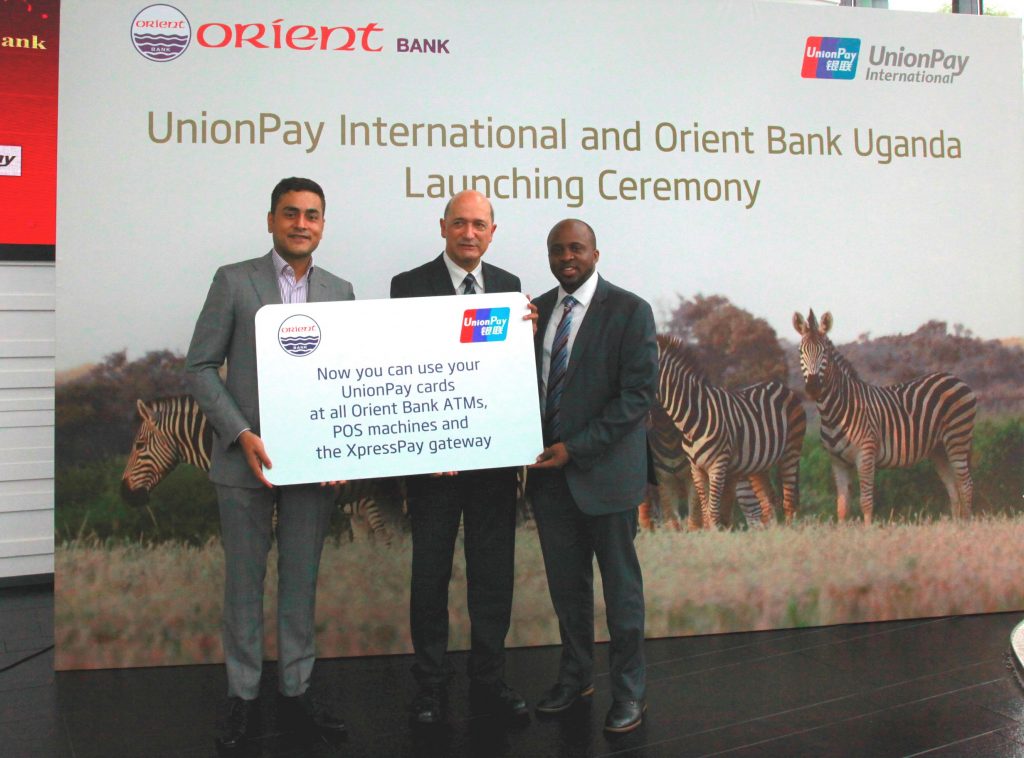 Orient Bank Uganda Limited and UnionPay International have announced a partnership in which all UnionPay Cards are now accepted at all ATMs and POS terminals of Orient Bank, one of the leading and fastest growing banks in Uganda.
Annoucing the partnership in Kampala today, Darshana Bhatia, Orient Bank Excutive Director said, "This is yet another demonstration of our commitment to anticipate and meet our customer needs through technology, innovation and partnership. Uganda and China enjoy a robust trading relationship which relies greatly on each country's intergration into the global financial system if ease of doing business is to be attained."
UnionPay International is accelerating the promotion of digitized payments in East Africa. Today, UnionPay has over 80% acceptance on ATMs in Uganda and over 85% acceptance on POS terminals.
Mr. Luping Zhang, General Manager of UnionPay International Africa Branch said, "This partnership will offer holders of UnionPay cards a seamless payment experiece. Based on this collaboration, the two sides will explore future cooperation in rolling out UnionPay's innovative products, including UnionPay QR Code payment and B2B online payment."
Orient Bank has continued its quest to provide fast, convenient and safe payment systems to serve its niche customers in SME and High Networth Banking Segments.
This partnership will further boost trade between Uganda and China as visitors from China will be able to process payments at Orient bank ATMs and Point of Sale terminals across various merchants .
In partnership with more than 2,000 institutions worldwide, UnionPay has enabled card acceptance in 176 countries and regions, and realised card issuance in 58 countries and regions. UnionPay provides high quality, cost effective and secure cross-border payment services to the world's largest cardholder base and ensures convenient local services to a growing number of global UnionPay cardholders and millions of merchants.
FINANCIAL DILEMMA: BoU needs fresh UGX 671bn in capital- Auditor General
Bank of Uganda (BoU) is undercapitalised to a tune of UGX671.712Billion According to the Auditor General, John Muwanga this poses a risk to the Central Bank's operations.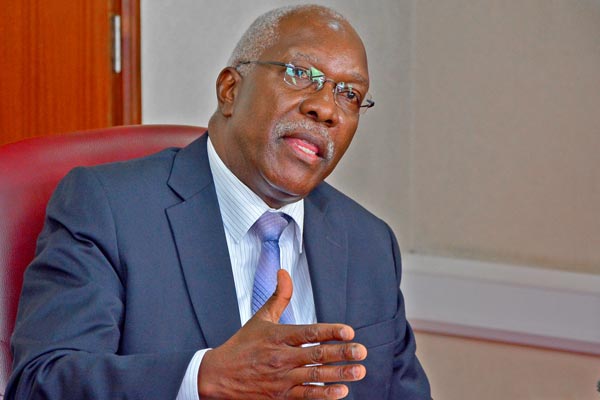 The details of the Central Bank's woes are contained in the 2018/2019 audit report of Bank of Uganda which carries queries that were raised by the Auditor General's team.
The audit report highlighted that as per the Bank of Uganda Act, Section 14 (3), the issued and paid up capital of the Bank shall be a minimum of UGX 2 Trillion but as of June 30, 2019, the core capital of the Bank was below the minimum required capital by UGX671.712Billion while in the same period in 2018, the Central Bank was undercapitalized to a tune of UGX482.730Billion.
The audit report further explains that the operating losses of the Bank during the year ended June 30, 2019 were mainly attributable to interest expense paid to financial institutions on deposit auctions and vertical repos issued by the Bank in the management of monetary policy as per the Bank's mandate and currency costs of UGX 198.274Bn which is equivalent to 89 % of the interest income) yet in 2018 the loss was recorded at UGX 155Bn representing 79% of the interest income.
The Central Bank management has explained that the costs of implementation of monetary policy that have caused erosion of the Bank's core capital are currently fully borne by the Bank.
"I considered this to be a key audit matter because inadequate capital poses a business risk to the Bank and its operations. I performed the following audit procedures in this area, among others,"Muwanga cautioned.
The Central Bank also reported that during the period between July 2018 to June 2019, the Non-Executive Directors were each paid UGX.5Million net of tax per month as retainer fees and UGX2.5million net of tax per meeting as their sitting allowance.
The Central Bank's board comprises of Prof. Emmanuel Tumusiime-Mutebile who doubles as Board Chairman and Governor, Dr. Louis Kasekende, James Kahoza, William Kalema, Judy Obitre Gama, Keith Muhakanizi and Josephine Okui Ossiya.
Stanbic September report bullish about economy; demand grows backed by credit growth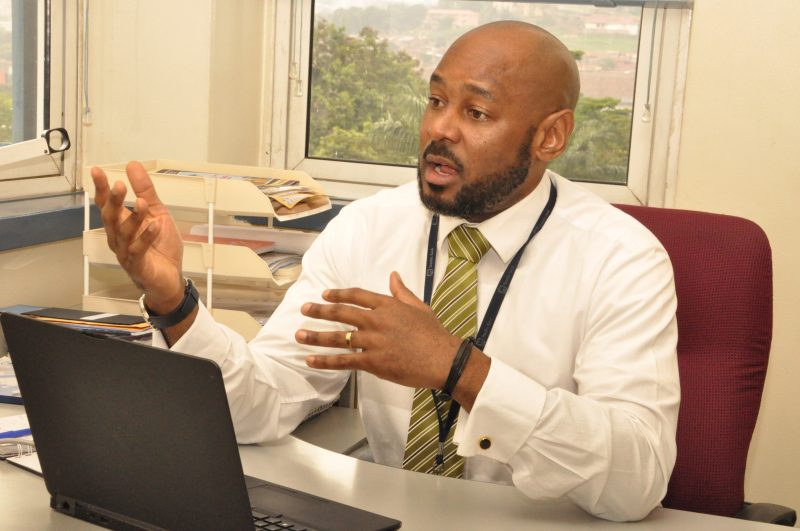 The Stanbic Purchase Manager's Index (PMI) for September shows that the private sector activity remained in the growth territory at the end of the third quarter of 2019.
The survey, sponsored by Stanbic Bank and produced by IHS Markit, indicates that ability of firms to secure additional customers resulted in higher new orders and a subsequent expansion of business activity. Meanwhile, both input costs and output prices continued to increase.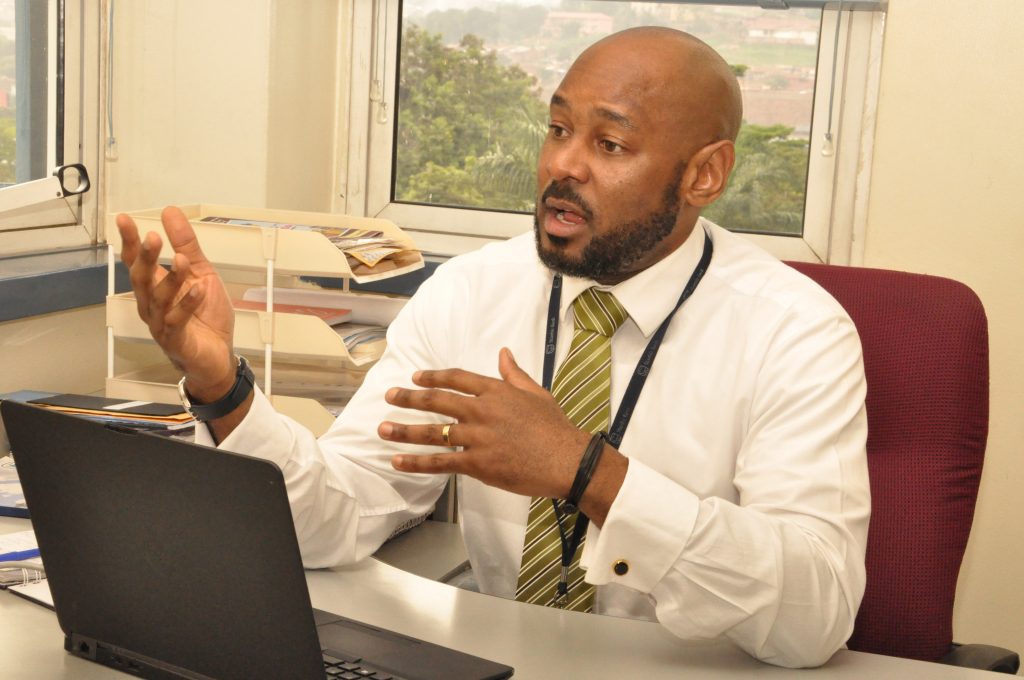 The headline PMI was 55.7 in September, down from 57.5 in August, but still above the 50.0 no-change mark.
Stanbic Bank Fixed Income manager Benoni Okwenje, stated that the Private sector activity remained solid at the end of the third quarter of 2019. Despite the PMI declining to 55.7 in September from 57.5 in August, overall activity remains robust.
"Domestic demand continues to improve, partially driven by private sector credit growth over the last year. Despite higher input costs, the rise in new orders has supported overall output. It has now been 32 months in a row of improving business conditions and we suspect this trend will carry through for the rest of the year," said Okwenje.
The report shows that new orders increased in September, with a number of panelists indicating that they had been able to secure new customers during the month.
The survey, which has been conducted since June 2016 and covers the agriculture, industry, construction, wholesale & retail and service sectors, contains the latest analysis of data collected from the monthly survey of business conditions in the Ugandan private sector.
According to the PMI report for September, the expansion in demand, alongside successful marketing, led to a thirty-second successive monthly rise in business activity. All five broad sectors saw growth of output.
"Purchasing activity continued to rise, extending the current sequence of expansion to 19 months. Faster suppliers' delivery times meant that the increase in input buying fed through to an accumulation of inventories. Overall input prices increased, with panelists reporting higher costs for electricity and purchased items including cement, food products and stationery," Okwenje added.
Companies responded to higher input costs by raising their output prices accordingly. Selling prices have increased throughout the 40-month survey so far.
The PMI report further states that the likelihood of continued new order growth and business expansion plans led to optimism among firms that output will rise over the coming year. "Over 74% of panelists were confident regarding the outlook," the report showed in part.
About PMI
The PMI is a composite index, calculated as a weighted average of five individual sub-components: New Orders (30%), Output (25%), Employment (20%), Suppliers' Delivery Times (15%) and Stocks of Purchases (10%). Readings above 50.0 signal an improvement in business conditions on the previous month, while readings below 50.0 show a deterioration.
The headline figure derived from the survey is the Purchasing Managers' Index™ (PMI™) which provides an early indication of operating conditions in Uganda.