Orient Business Academy kicks off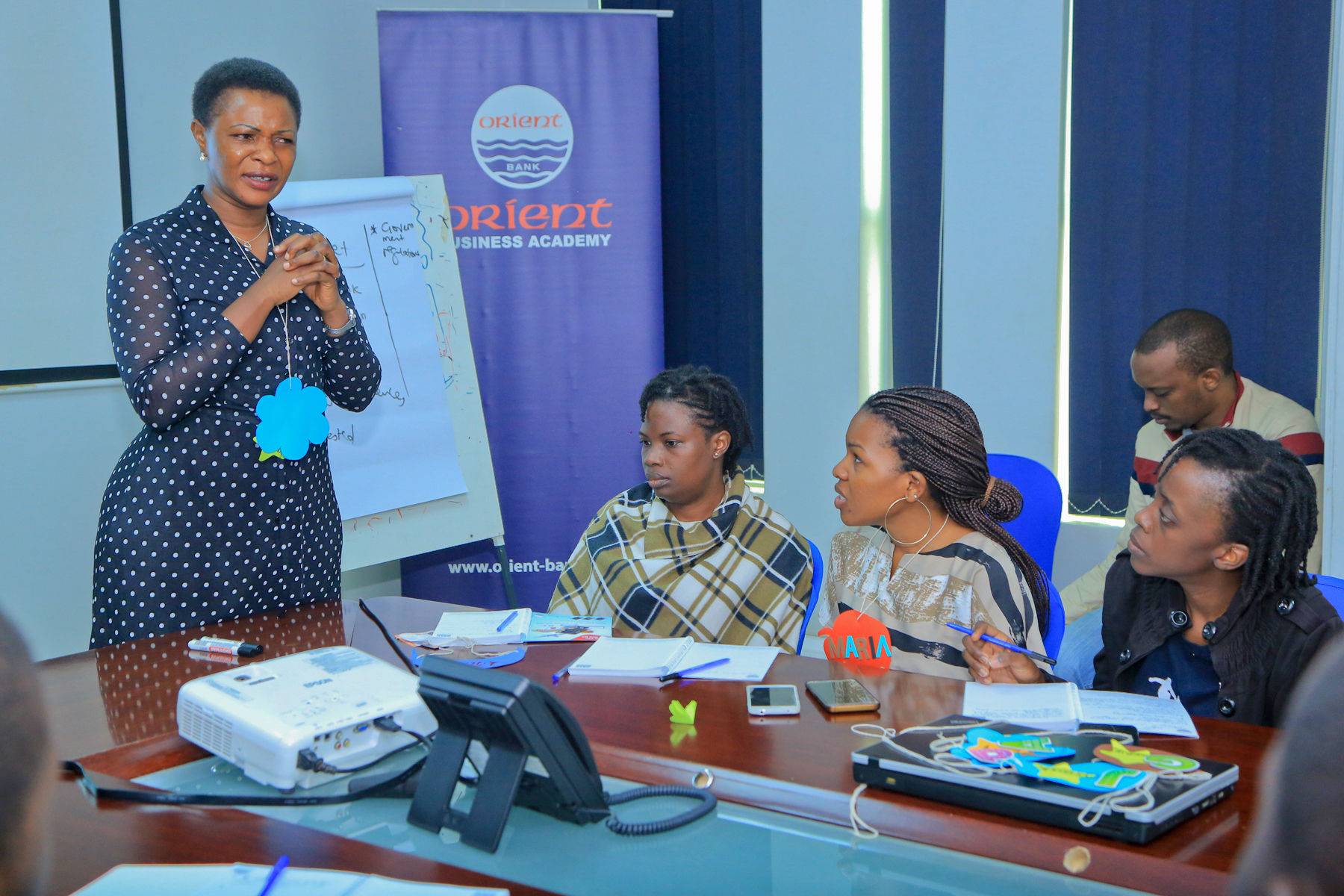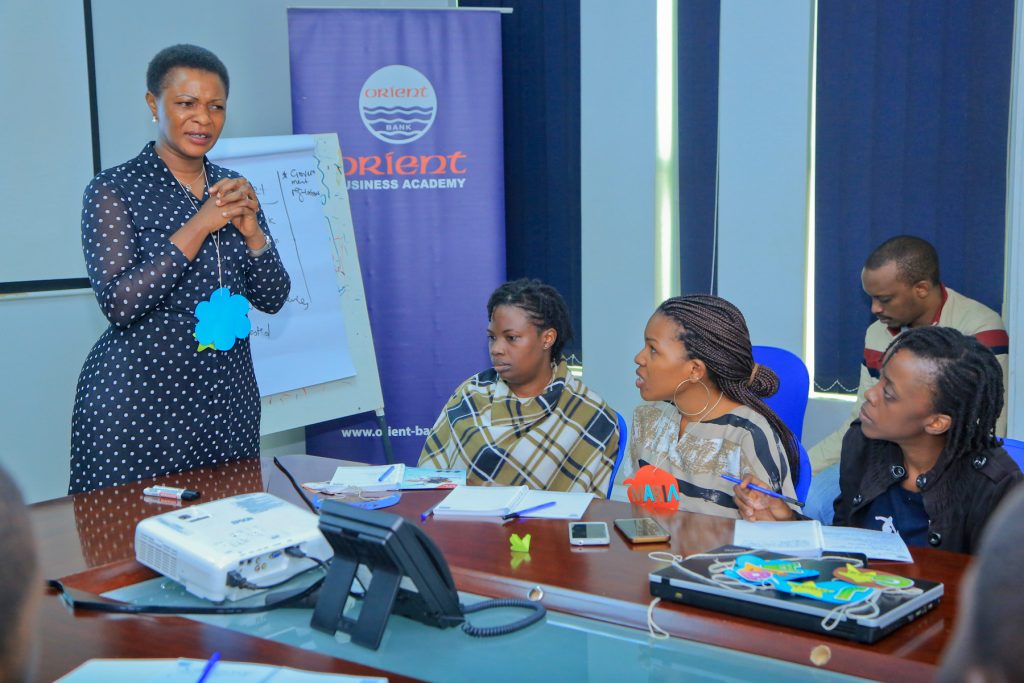 After a successful vetting process, Orient Bank, together with the oldest business education center in Uganda, Makerere University Business School(MUBS) have officially kicked off the 2019 Orient Business Academy with 35 participants selected from the over 100 applicants that applied for the academy in June this year. Applicants were required to have had a registered business in operation between one and three years, with a turnover below shs120million.
Based on the applications received, the bank noted that the highest number of applicants was mainly drawn from the fields of agriculture, trade and e-commerce. Other represented sectors were; education, entertainment, media, transport and logistics, supply chain management, beauty and cosmetics as well as fashion and design.
Out of the initial 100 applicants, 60 applicants were invited to pitch their business ideas to a panel of judges. Focus was placed on uniqueness of solution and scalability of the business. Out of the 60 entrepreneurs who faced the panel, 35 were selected to attend the academy. It is out of these that the top five entrepreneurs will be selected based on their business growth plans, created during the course of the training and funding provided.
According to the Deputy Manager Career and Skills Development Centre, Dr. Ahmed Walugembe, on behalf of the judges of the Orient Business Academy noted that based on the applications received, many business men and women are now growing more towards the services delivery businesses as compared to manufacturing. He also noted that the biggest challenge for most of the applicants was failure to clearly define their target market and creating unique selling points for their businesses.
"The biggest challenge we noted was that most of the applicants failed to describe their customer clearly. Someone has a business but doesn't understand who their target market is. Secondly, many failed to identify the uniqueness of their business idea and how it can benefit the community. Most applicants failed to differentiate their offering from what is already on the market," he noted, adding that, "Determination of costs and prices also proved to be a challenge because most of the applicants based their pricing on competition and not on their target market demand or fairness of the cost to the customer."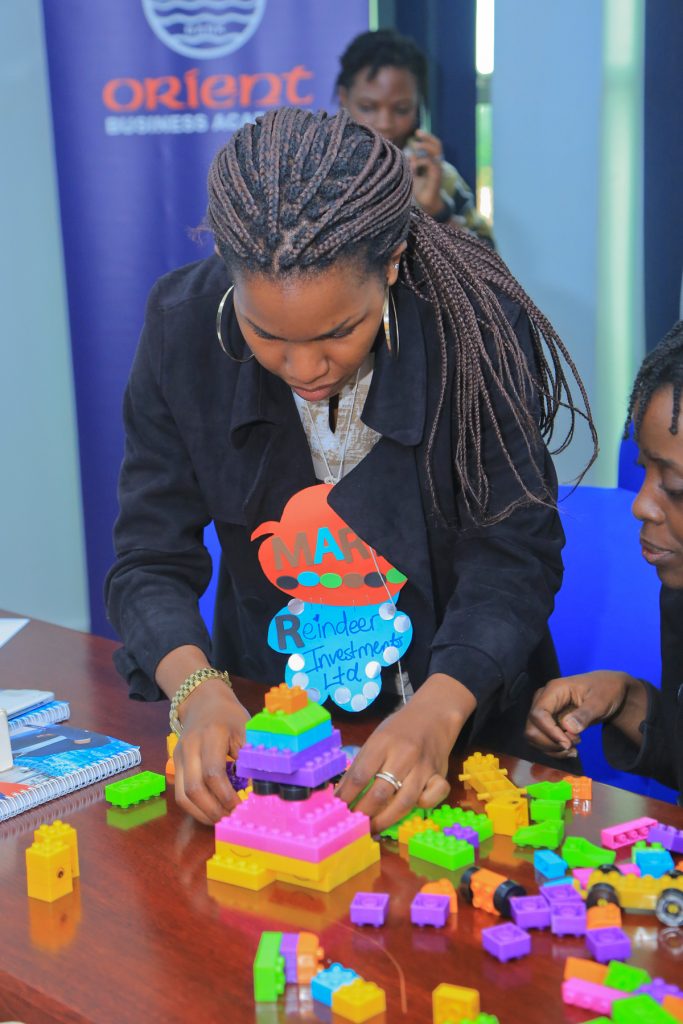 The academy focuses on training small scale business owners in the areas of; the entrepreneurship mindset, book keeping, competitive market analysis, marketing, human resource management, operations planning and financial planning.
The Orient Business Academy, which is now underway at The Orient Corporate Center at Nyonyi Gardens, Kololo has over the past two years trained over 120 small scale business owners and rewarded 10 of them with financial support of up to shs120 million.
EXECUTIVE APPOINTMENT: Post Bank Uganda appoints Julius Kakeeto as M.D replacing Steven Mukweli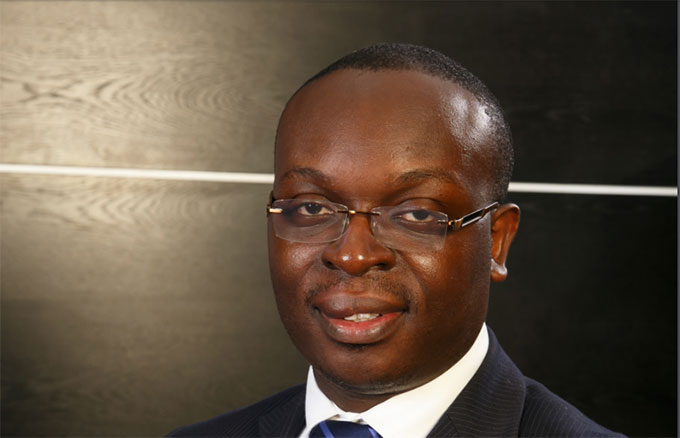 Post Bank Uganda Limited has appointed Mr Julius Kakeeto as the bank's new Managing Director.
He replaces Stephen Mukweli who has served in this role for the last 15 years.
Mr Kakeeto has a wealth of banking experience spanning over 19 years in Uganda and the United Kingdom.
He started his career with Ernst and Young before joining Citibank where he served in various capacities.
After Citibank, he joined Equity Bank Uganda as a Finance Director before joining Orient Bank.
His most recent assignment has been Managing Director/CEO of Orient Bank for the last 4 and a half years.
Mr Kakeeto is a fellow of the Association of Chartered Certified Accountants (FCCA), a member of the Institue of Certified Public Accountants of Uganda and an alumni of Manchester Business School in the United Kingdom (UK) where he obtained an MBA.
PostBank Uganda is ranked in fourth position in financial inclusion with a network of 43 branches and 12 mobile banking vans serving several customers countrywide.
The bank is looking forward to it's next chapter that is aimed at promotion to a Tier 1 financial institution.
PostBank Uganda Limited was established in 1997.
It is fully government owned with over 2 million clients.
Post Bank is audited by Ernest & Young.
SOURCES: Anne Juuko reportedly frontrunner for Stanbic top job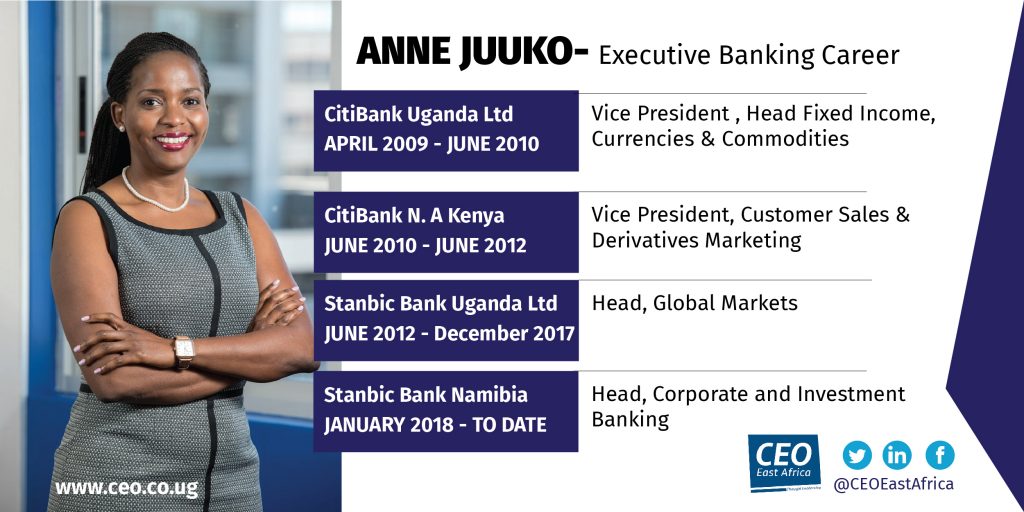 Ugandan banker, Anne Juuko is said to be the most likely next Chief Executive Officer for Stanbic Bank, Uganda's largest bank- according to information corroborated with several industry sources.
Juuko, reportedly beat Sam Mwogeza the bank's current CFO and Kevin Wingfield, the Executive Director and Head Personal and Business Banking, to one of the most coveted and well-paying jobs in corporate Uganda.
If she indeed does ascend to the role, she will probably be the youngest Stanbic Uganda CEO, the first female and the second Ugandan to head the Stanbic, since South Africa's Standard Bank acquired a controlling stake in Uganda Commercial Bank in 2001 and subsequently rebranded the bank to Stanbic Uganda.
ALSO READ: EARNINGS OF CEOS AND EXECUTIVE DIRECTORS OF 23 OF 24 OF UGANDA'S BANKS https://www.ceo.co.ug/exclusive-earnings-of-ceos-and-executive-directors-of-23-of-24-of-ugandas-banks/
Juuko will be replacing Patrick Mweheire, who also according to sources is heading to Nairobi to take up the Regional Chief Executive, East Africa and replacing, a one Greg Brackenridge who was one of the key players in managing the acquisition of Uganda Commercial Bank by Standard Bank.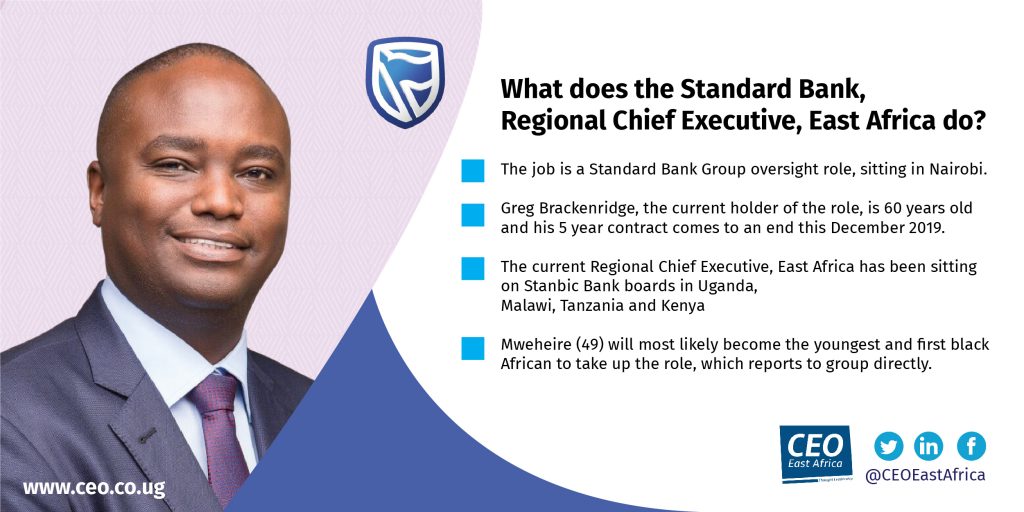 The Regional Chief Executive is a Standard Bank Group oversight role, based in Nairobi. Brackenridge, the current holder of the role, is 60 years old and his 5 year contract comes to an end this December 2019. The regional role, involves board directorships for Stanbic Bank Uganda, Tanzania and Kenya as well as Standard Bank, Malawi.
Mr. Brackenridge has been with the Standard/Stanbic Bank group for almost 25 years, having worked in several African countries including Zimbabwe, Nigeria, South Africa and Kenya where he headed the Stanbic unit there; his last assignment before becoming the Regional Chief Executive.
ALSO READ: UNPLUGGED; ALMOST EVERYTHING YOU NEED TO KNOW ABOUT STANBIC BANK CEO, PATRICK MWEHEIRE https://www.ceo.co.ug/unplugged-almost-everything-you-need-to-know-about-stanbic-bank-ceo-patrick-mweheire/
Mweheire (49) will most likely become the youngest and first black African to take up the role, which reports to group.
The Harvard trained banker, presided over Stanbic Bank's rosiest 5 years, nearly doubling assets from UGX3.7 trillion in 2015 to UGX6.1 trillion as of June 2019.
The regional role is largely interpreted to mean group's endorsement of Mweheire's performance record that has seen the bank become Uganda's most profitable bank with nearly 30% of industry profitability.
Who is Anne Juuko?
Juuko, holds a Bachelor of Commerce degree from Makerere University in Kampala, Uganda and a master's degree in Strategic Planning from the Herriot Watt Business School in Edinburgh, Scotland.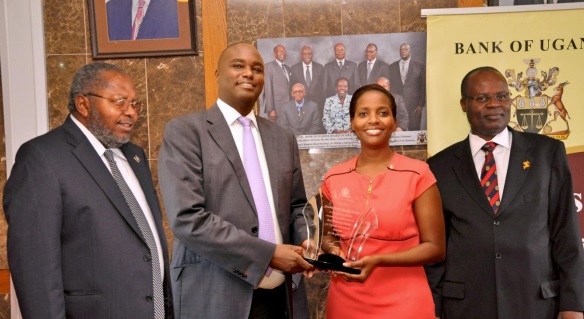 Juuko was between April 2009 a VP, Head Fixed Income, Currencies and Commodities at Citibank Uganda Limited, before heading to Citibank Kenya as VP, Customer Sales and Derivatives Marketing, a role she served between June 2010 and June 2012. She then returned to Stanbic Bank to take a Head, Global Markets role till December 2017 when she got appointed, Head, Corporates and Investment Banking at Standard Bank, Namibia; a role she took up in January 2018.   
ALSO READ: SALARIES OF CEOS AND EXECUTIVE DIRECTORS OF 23 OF 24 OF UGANDA'S BANKS https://www.ceo.co.ug/exclusive-earnings-of-ceos-and-executive-directors-of-23-of-24-of-ugandas-banks/
While as head of Global Markets, Juuko is said to have exhibited all-star performance, winning the highly coveted Primary Dealer of the Year award for 6 consecutive years. Juuko's breadth of treasury and investment banking knowledge is said to have caught the attention of Mweheire, himself an investment banker, who is said to have had a role in seconding her to the Namibia job.
Juuko's experience fits well within Stanbic's business strategy whose non-lending income constitutes more about 45% of total income. CEO East Africa is yet to establish how much Juuko will be compensated, but if Patrick Mweheire's UGX131,830,596 monthly salary is anything to go by, Juuko's compensation will be in nine (9) figures.
IN CASE YOU MISSED THIS: MONEY MEN; THE 8 GENTLEMEN WHO CONTROL 77% OF UGANDA'S BANKING INDUSTRY https://www.ceo.co.ug/money-men-the-8-gentlemen-who-control-77-of-ugandas-banking-industry/
EXCLUSIVE: Patrick Mweheire to leave Stanbic Uganda for a regional role; Sam Mwogeza, Kevin Wingfield and Anne Juuko- a Ugandan at Standard Bank in Namibia top contenders for his job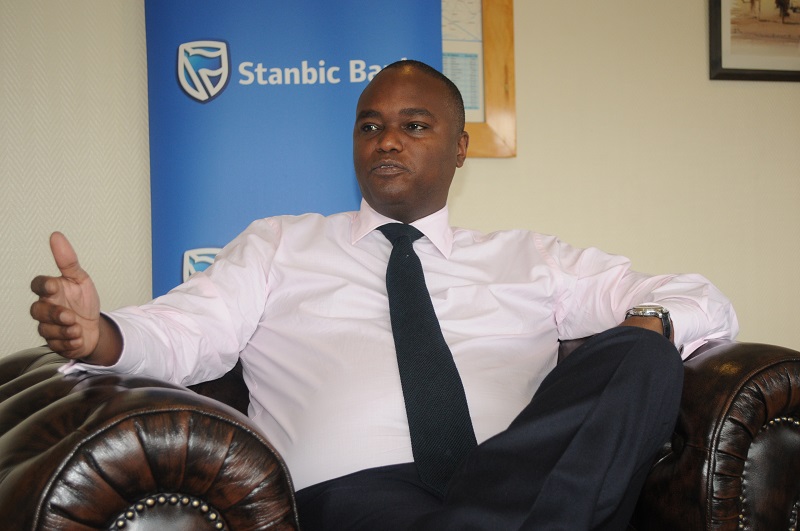 Patrick Mweheire, the Stanbic Bank Uganda, Chief Executive Officer will be leaving his job for a yet to be named regional role within the Standard Bank Group, when his contract expires at the end of this year, CEO East Africa Magazine has confirmed from various sources within the banking industry in Uganda and in Nairobi.
We also understand that the race to replace him is in advanced stages with three contenders for the job being Sam Mwogeza; the bank's current Chief Finance Officer, Kevin Wingfield; the current Head, Personal and Business Banking as well as Anne Juuko, a Ugandan working as Head, Corporate and Investment Banking at Standard Bank, Namibia.
Standard Bank is the parent company for Stanbic Bank and holds 80% shareholding, of Uganda's largest bank by assets, lending, deposits and profits.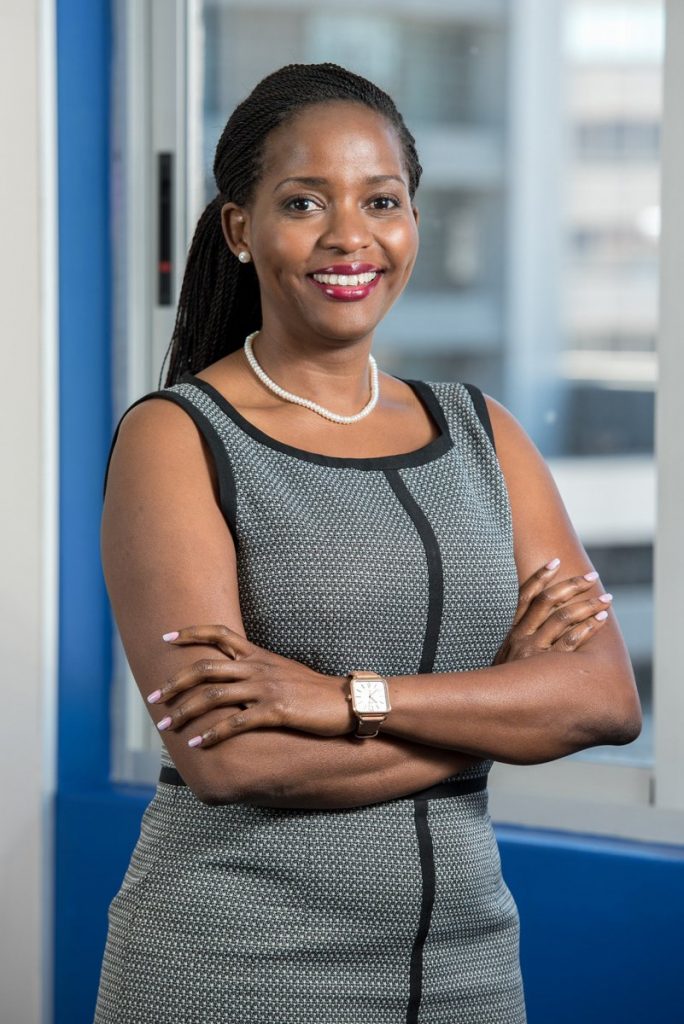 "I cannot comment yet," said Patrick Mweheire, via WhatsApp, when this reporter reached him for comment.
Japheth Katto, the bank's board chairman had not responded to our request for comment when we reached him via his LinkedIn mail box.
Who is Patrick Mweheire?
Born and raised in Uganda, Patrick Mweheire, went to Buganda Road Primary School and then to Kings College Budo for six years. At the age of 18 years, he left for the United States of America where he would spend most of his education and work life.
He graduated from Daemen College in New York in 1994 with a Bachelor of Science in Economics with a distinction. At the age of 23, he started off work at Prudential Securities as a Financial Analyst.
In June 1999 he completed an MBA from the prestigious Ivy League Harvard University and immediately joined Prudential Securities Inc. (1994-97) as a Financial Analyst and went on to work at Merrill Lynch & Co, one of the top 5 biggest investment banks, as an Associate- Mergers & Acquisition Group. In 2002, he was promoted to Director- Financial Services Group for a colourful 6 years that saw him get involved either as a Mergers & Acquisition Advisor and or Book Runner in several major transactions, worth a combined $11 billion.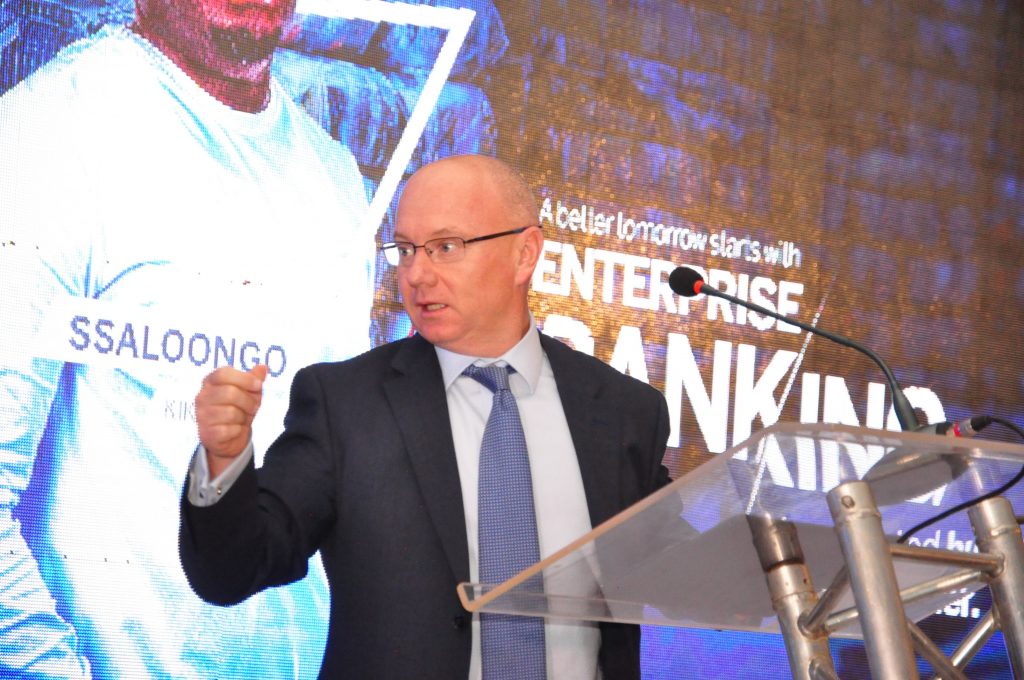 He returned to Uganda in 2008 and took up a position as Managing Director- Head of Investment Banking Africa and CEO East Africa, for Renaissance Capital, one of Russia's largest investment banks with offices across the world. After 4 years, he in 2012, joined Standard Bank Group as Executive Director- Head of Corporate & Investment Banking at Stanbic Uganda.
In January 2015, he was appointed Managing Director of Stanbic Bank, Uganda's largest bank.
In the 4 years, he has been at the bank, he's led a 9.91% average annual growth rate in assets from UGX3.7 trillion in 2015 to UGX5.4 trillion. During his time, customer lending has grown from UGX1.9 trillion to UGX2.5 trillion (CAGR 7.10%) and Customer deposits have grown from UGX2.4 trillion to UGX3.9 trillion (CAGR 12.91%). He has also maintained steady growth in income from UGX533 billion in 2015 to UGX 661.1 billion.
As a result, there's been a 9.33% CAGR in profitability from UGX151 billion in 2015 to UGC215.1 billion in 2018.
In August this year, the bank announced H1 2019 net profits had grown by 39.5% from UGX96.1 billion in June 2018 to UGX134 billion at the end of June 2019- an indicator that the bank is on course for yet another full flowery 2019.
The bank's customer deposits in June 2019 reached a record UGX4.1 trillion and total assets increased by 17.9% to reach a record UGX6.1 trillion.
More about the top 3 contenders
Anne Juuko was between April 2009 a VP, Head Fixed Income, Currencies and Commodities at Citibank Uganda Limited, before heading to Citibank Kenya as VP, Customer Sales and Derivatives Marketing, a role she served between June 2010 and June 2012. She then returned to Stanbic Bank to take a Head, Global Markets role till December 2017 when she got appointed, Head, Corporates and Investment Banking at Standard Bank, Namibia; a role she took up in January 2018.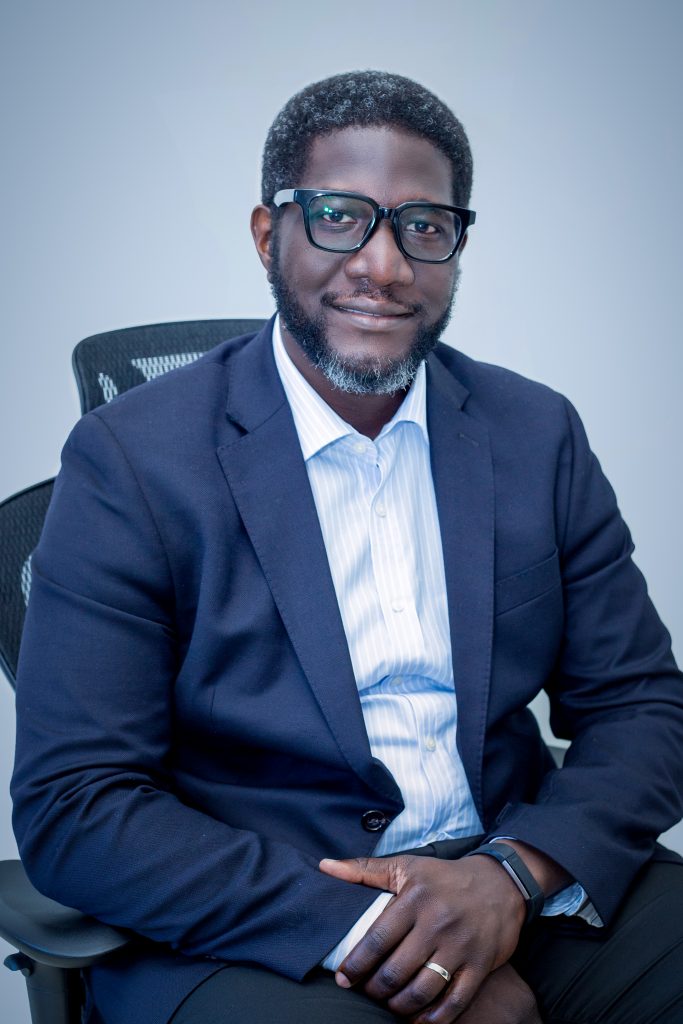 According to his LinkedIn Profile, Sam Mwogeza, is an ACCA Fellow and holds an MBA from the famous Edinburgh School of Business. He, between June 2003 and September 2007 worked at Citibank Uganda as the head of Business Services and Operations and then moved to Barclays Bank Uganda in April 2008 as Head, Commercial MI & Analytics till April 2010. In May 2010 he crossed over to Stanbic Bank Uganda as the Finance Manager, Corporate & Investment Bank and after 2 years, he moved to become a Financial Controller for nearly four years, before being appointed the CFO in November 2015
Sam Mwogeza won the 2018 CFO of the Year Award, organised by ACCA Uganda and Deloitte. In September 2019, he was also declared the CPA of the Year at the 2019 Accountancy Service Awards (ASA) by the Institute of Certified Public Accountants of Uganda (ICPAU). He is also the technical lead on the Uganda Bankers Association (UBA) CFO Executive Committee.
Kevin Wingfield, spent his early days at PriceWaterhouseCoopers in South Africa and Australia. He joined the Standard Bank Group as the Director Finance for Africa for 4 years and between 2003 and November 2007, he became the Director, Strategic Finance at Stanbic Africa. Between December 2007 and March 2010, he became the Director, Customer Strategy and Channel Development at the Stanbic Africa division. In April 2010, he joined Stanbic Ghana as the Head, Personal and Business Banking until October 2013. In November 2013 to 2015, he served as the head of Customer Channels, Personal and Business Banking; Africa, before becoming the Head Personal and Business Banking, Stanbic Bank Uganda, a job he holds till today.