New kids on the block, disrupt Hima Cement and Tororo Cement's growth; Kampala Cement bites out UGX186bn chunk as Simba Cement forces industry price cuts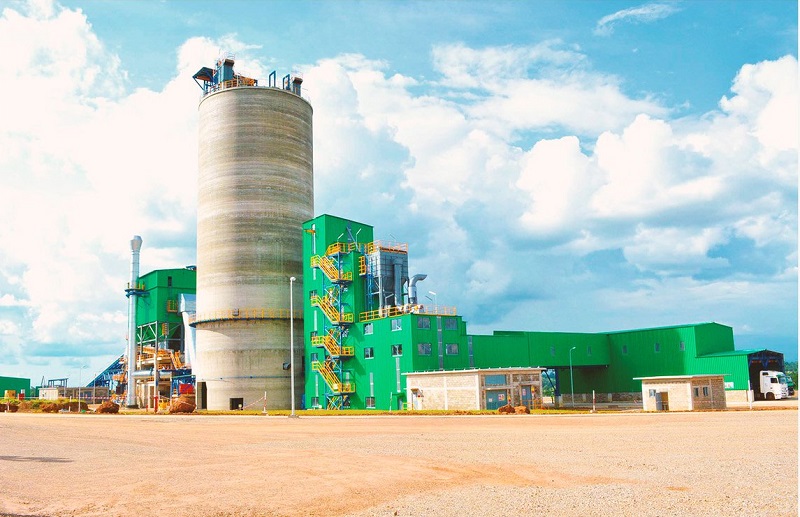 The Ugandan Cement Industry has historically been a playground for two rivals- Hima Cement and Tororo Cement, the latter being the market leader with about 55%-60% market share and Hima with about 40%.
Hima Cement is owned by LafargeHolcim, the global Swiss-headquartered giant, formed by the 2015 merger between France's LaFarge and Switzeland's Holcim. Tororo Cement is owned by a reclusive Indian family.
Some players from Kenya, especially East Africa Portland Cement with their Blue Triangle brand, have always tinkered with the Ugandan market with imports from Kenya, but with not so much success- scraping, barely 1% of market share.
The two giants- Hima Cement in the West and Tororo, in the East lived happily, side by side in the market and even prospered.
For example in 2015 Tororo Cement, grew their turnover by 26.6% from UGX657.3 billion to UGX831.9 while Hima Cement also grew by a healthy 15.8% from UGX475.2 billion to UGX550.1 billion.
That year, Tororo Cement's profits grew by 76.1% from UGX46 billion to UGX81 billion, while Hima's grew by 33.5% from UGX47.2 billion to UGX63 billion.
East Africa Portland Cement, only sold cement worth UGX11 billion- nothing much to write home about in the bigger scheme of things.
But the same year; March 2015 to be exact, also marked the entry of a new player- Kampala Cement, into the market.
Majority owned by Multiple Group that specializes in logistics and the manufacturing and trade of domestic and industrial building materials, together with businessman, Charles Mbiire, Kampala Cement opened a fully-fledged cement plant at Namataba, just outside of Mukono town, on the Jinja-Kampala Highway.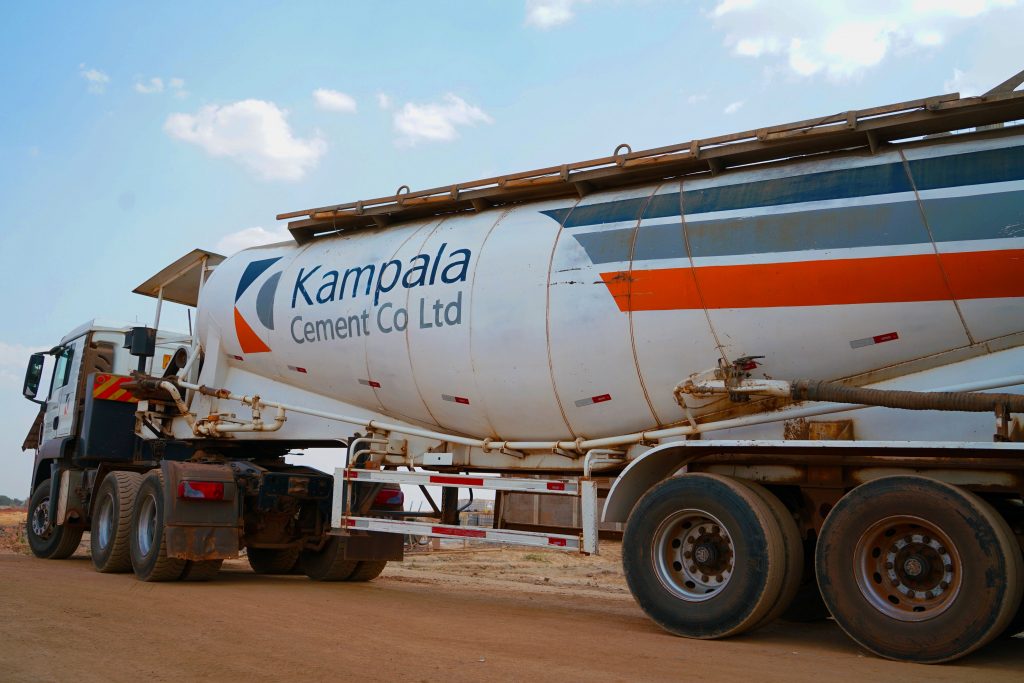 According to their website, Kampala Cement has an installed capacity of 1.2 metric tonnes per annum and produces nyati, chui, kifaru, ndovu and supercrete brands.
That year, Kampala Cement turned over UGX10 billion.
In 2016, with aggressive marketing and intense lobbying, Kampala Cement quickly penetrated the bulk cement market ready-mix batch plants and top infrastructure contractors and sooner than later, their cement found its way into huge infrastructure projects such as the Karuma hydroelectricity dam, Kampala Northern bypass project Project Phase II and the Uganda Revenue Authority (URA) headquarters building.
Leveraging its links with Multiple Hauliers, one of East Africa's largest logistics firms, Kampala Cement also put onto the market several transport trucks, setting up a factory-agent-site delivery network.
Kampala Cement begins to rock the market
By end of 2016, Kampala Cement's turnover had grown by 505%- from UGX10 billion to UGX60.5 billion; as expected for any startup, the company however made a loss of UGX38.1 billion.
However, that same year, Tororo Cement's growth rate slowed to 9.3%- from UGX831.9bn to UGX909.3bn. Hima Cement too slowed to 2.5%- from UGX550.1bn to UGX564.1 billion.
With the slow-down in turnover growth, coupled with the rising costs of operation, for the first time in years, there was a slackened growth in profits for the two cement giants. Tororo Cement's profits in 2016 grew, but at a slower rate, this time at 38% from UGX81 billion the previous year to UGX111.8 billion. Hima Cement also saw their profits grow, but at just 15.1% from UGX63 billion to 72.5 billion.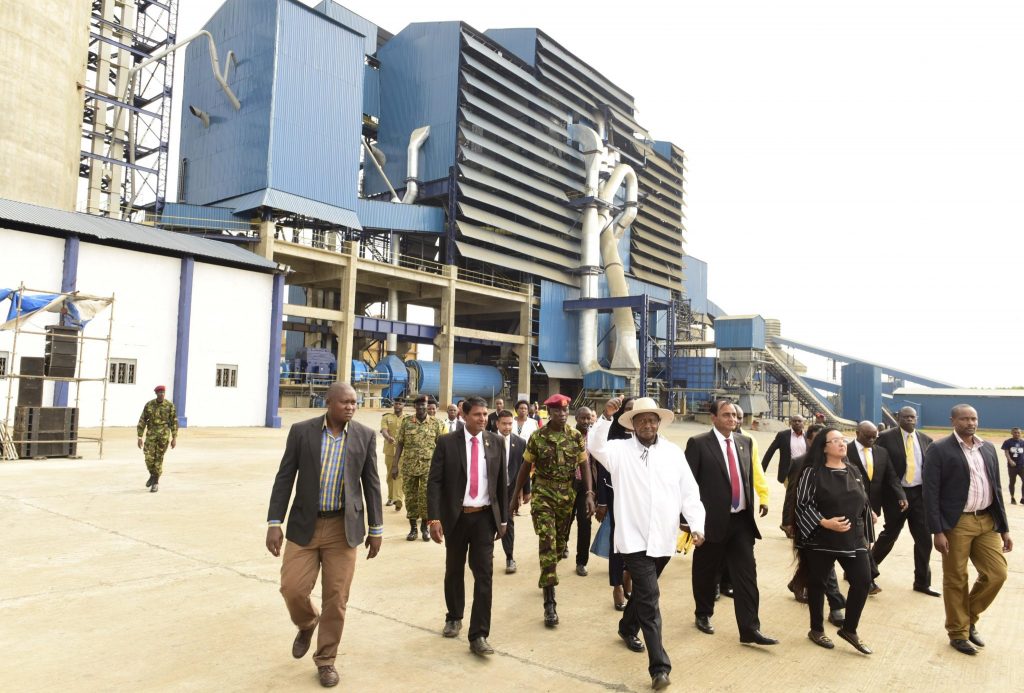 East African Portland Cement only turned over UGX7.3 billion and made a loss of UGX2.4 billion.
The year 2017 saw Kampala Cement make more inroads into the industry, this time, selling UGX118 billion worth of Cement, a growth of 95% compared to the previous year. Tororo Cement's turnover, this time hardly grew, rising only by 0.6%, to UGX914.7 billion. Hima Cement, on the other hand, instead saw its turnover reduce by 4.7% to UGX537.4 billion.
Profits at both giants' declined. Tororo profits declined by 24.7% to UGX84.2 billion while Hima Profits declined by 1.1% to UGX71.7 billion.
Kampala Cement's losses continued to widen to UGX43 billion.
However, despite the entry of Kampala Cement, the growth rate in total industry turnover, also slowed down from 9.9% the previous year to just 1.4%- from UGX1.54 trillion to UGX1.57 trillion, partly due what industry sources say was a below target GDP growth of just 4%.
Troublesome 2018 as Simba Cement disorganises market with 'low-prices-to-the-people'
If Kampala Cement, was being a thorn in the market, the entry of National Cement Company Limited with their Simba Cement brand in August 2018, would prove to be an even bigger problem.
But perhaps if the presence of Simba Cement, alone was not enough to cause the big boys to think twice, the words of Narendra Raval, the chairperson of Simba Cement Uganda Ltd, would probably get the big boys to rethink their strategies. Mr Raval told the public at the opening of the firm's plant in Tororo, that his company would drive down the prices of cement in the country down to UGX25,000 per 50kg bag.
At the time of launch, retail prices of cement had gone up as high as between UGX36,000-UGX4,000 prompting the Trade and Industry Minister, Hon Amelia Kyambadde to meet the 3 cement manufacturers (Hima cement, Tororo cement and Kampala cement, as well as wholesalers to establish the exact cause of the increased prices and to devise solutions.
The rise in prices was blamed on continued power outages affecting Hima cement and Tororo cement causing a reduction in production.
For example, Hima said they had lost 10,000 MT since January 2018 at their new factory in Tororo. Players also blamed high prices on a rise in demand caused by a 30% growth in the construction sector as well as increased export demand from neighboring countries especially Rwanda and DRC.
Delays in clearance of trucks of clinker at the border by URA and a 10% import duty on clinker that increases the production costs, coupled with the annual closure of cement factories for routine maintenance and high fuel prices were also named as causes of the price increment.
Simba Cement's threat to cut prices at a time when Hima Cement had just invested in a new $40 million plant- in Tororo with a promise to increase production capacity from 0.9 million tonnes to 1.7 million tonnes annually and Tororo wrapping up their $50m expansion from 1.8 million to 3 million tonnes wouldn't be good news to the big boys, already under pressure from Kampala Cement.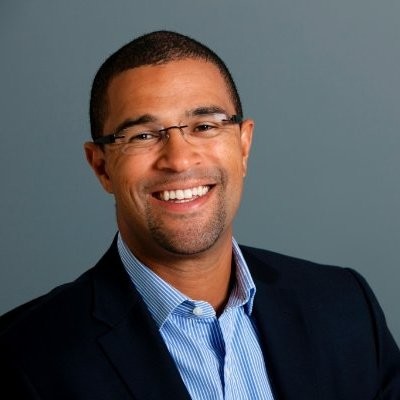 Indeed, by end of November 2018, prices did fall- as all the players ramped up production. According to reports by The Independent, 50kg bag of cement went down to UGX28,000 compared to UGX38,000 six months before- a 25% drop. Factory prices were as low UGX24,500 per bag and this hurt the bottom lines especially for the big boys.
Simba Cement, which entered the party late, managed to turnover UGX3 billion and a profit of UGX180 million, according the company's results, CEO East Africa Magazine has seen.
Kampala Cement grew its turnover by 58.1% to UGX186.6 billion as at end of December 2018.
Tororo Cement grew its gross revenue by just 1.8% from UGX914.7 billion to UGX931.3 billion. Hima Cement yet again saw turnover reduce by 8.9%, shading off another UGX48bn from its sales books, from UGX537.4bn to UGX489.5 bn.
Despite Simba Cement's low-prices-to-the-people approach that forced a fall in prices, total industry turnover turned up by 2.9%, from UGX1.57 trillion in 2017 to UGX1.61 trillion in 2018, compared to 1.9% in 2017, largely driven by Kampala Cement.
As expected, Kampala Cement losses continued to widen- UGX50 billion compared to UGX43 billion in losses the previous year. In total, accumulated losses reached UGX116.6 billion at end of 2018.
Tororo Cement's 2018 profits took an even steeper slump -45.6% to UGX45.8 billion- the lowest in 5 years. Hima Cement's was a profit to losses story- profits declined by a record 145%, sliding into a loss of UGX32.5 billion (down from a UGX71.7bn) and this was regardless of the new plant that went into production in May 2018.
Scandal as Hima Cement cooks books to cover up poor sales
Dr. John P. N. Simba and Seddiq Hassani the Bamburi Group Chairman and Group Managing Director respectively, in the 2018 Annual Report, blamed Hima's bad performance on rising costs of operations; namely fuel, coal and petcoke costs following global market price increases as well as slow growth in the cement market"
They also attributed the heavy losses to higher levels of provisioning without explaining much detail.
However, Nicolas George, the former Managing Director of Hima from February 2018-June 2019 explained that the provisioning was as a result of having to provide for bad debts, previously hidden by the former management.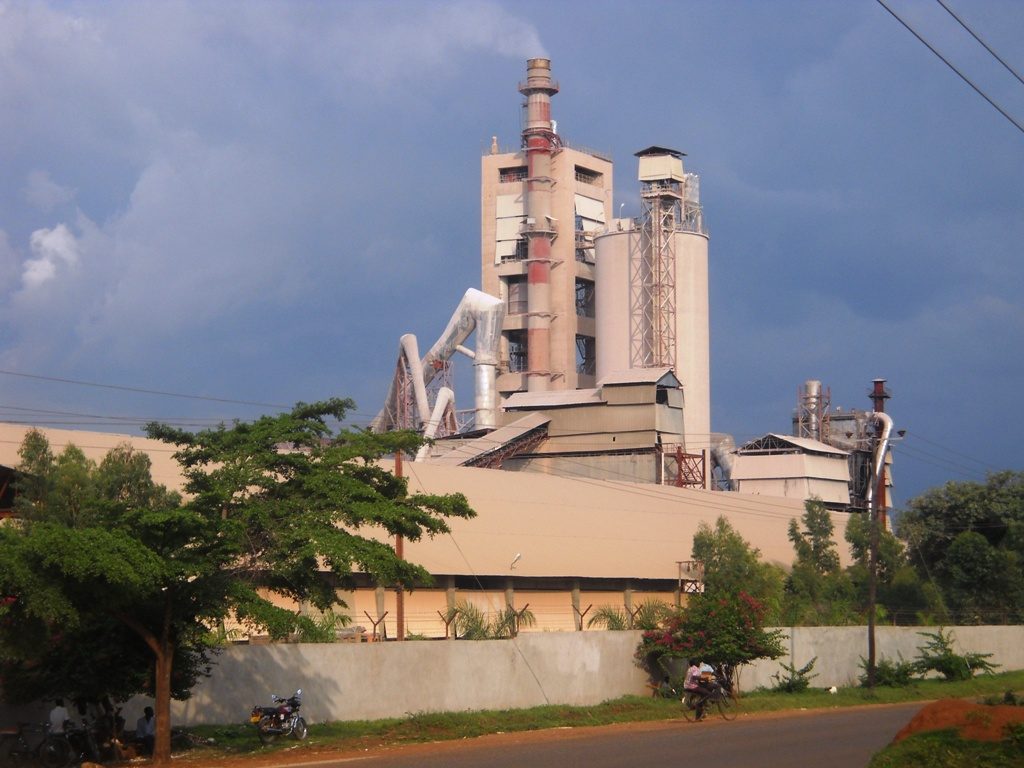 "The results were negative because we had to write off a lot of things, clean the bad debts that were hidden," he told CEO East Africa Magazine, adding: "I came to Hima to clean the company following few years of mismanagement. You can easily see it if you read the annual report of Bamburi cement. My job was completed with success. Feel free to check with Hima management if you want."
"The job was done, the management team completely changed and the company is doing good in H1 2019, except for the loss of Rwanda market due to border closure," he said.
Daniel Pettersson who was Managing Director between July 2013 and November 2017 took a 3% salary increment in 2017 and a 2% increment in 2016. His monthly salary was increased from UGX34.4 million in 2016 to UGX38.2 million in 2017. In 2016 he also took a UGX9 million performance bonus and a UGX4.9 million bonus in 2017.
He was however, forced to resign in November 2017 over several improprieties.
For example, Pettersson was also involved in the purchase of hundreds of acres of community land in Tororo, Eastern Uganda, that Hima Cement said had been bought in ways that contravened Lafarge Group's known principles. The land was returned to the community after Nicholas George appeared before the Justice Bamugemereire land probe committee and pledged to return the land.
Later, in October 2018, Eric Kironde, the Ugandan Bamburi Group Finance Director, who also doubled as Interim CEO between October 2017 and February 2018, was dropped as Group Finance Director. It is not however clear if it was over the same book-cooking scandal, as he is said to have remained within the group.
Kironde briefly replaced Bruno Pescheux who although Bamburi in the official statement said had opted to retire, had been forced out following a French government probe into his tenure at LaFarge Syria, where it is alleged by French prosecutors that he participated in bribing ISIS terrorists to keep LaFarge operations there running.
In December 2017, Pescheux (CEO of the Lafarge Syrian subsidiary between 2008 and 2014); alongside Eric Olsen and Bruno Lafont, former CEOs of Lafarge, Pescheux's successor Frédéric Jolibois; Jean-Claude Veillard, Lafarge's director of security ; and Christian Herrault, vice director at Lafarge, were indicted on charges of financing terrorism and deliberate endangerment of people's lives, and for breaching the EU embargo on Syrian oil.
In March and May 2018, Lafarge's human resources executive Sonia Artinian and former safety director at LaFarge Syria, Jacob Waerness, were also indicted on similar charges.
A ruling will be handed down on 24 October 2019.
OUTLOOK: A tougher 2019 as Simba Cement ups the pressure and Rwanda locks out Ugandan cement exports
2019 promises to be an even tougher year for Uganda's cement industry majors- as Simba and Kampala Cement continue their onslaught on the market.
A market survey at most hardware shops show cement prices have further collapsed to UGX26,000 per 50-kg bag- just UGX1,000 short of the UGX25,000 price target announced by Simba Cement.
Both Dr John P.N Simba and Seddiq Hassani, the Bamburi Cement (owners of Hima) Chairman and Group Managing Director respectively, have predicted that the Rwanda issue remains a pain on their books and could hurt 2019 performance.
"The impact of the difficulties experienced at the Uganda Rwanda Border is a downside risk and the group hopes the matter will be resolved swiftly," the duo said in a commentary to Bamburi's half-year 2019 results.
According to figures from Bank of Uganda, exports to Rwanda have virtually ground to a halt, reducing by 96.2% from USD17 million per month in January to USD0.65m in July 2019. The issue of border opening is due for discussion when the joint Ad-hoc Commission set up to help implement the Memorandum of Understanding signed by Rwanda and Uganda in Luanda in August 2019, meets in Kampala later this month.
dfcu reportedly wants UGX47bn BoU refund, for Sudhir properties it acquired for a UGX10bn interest-free debt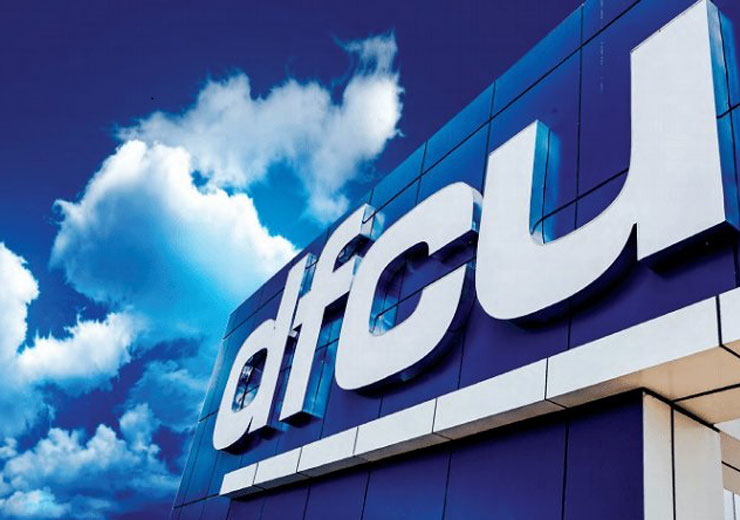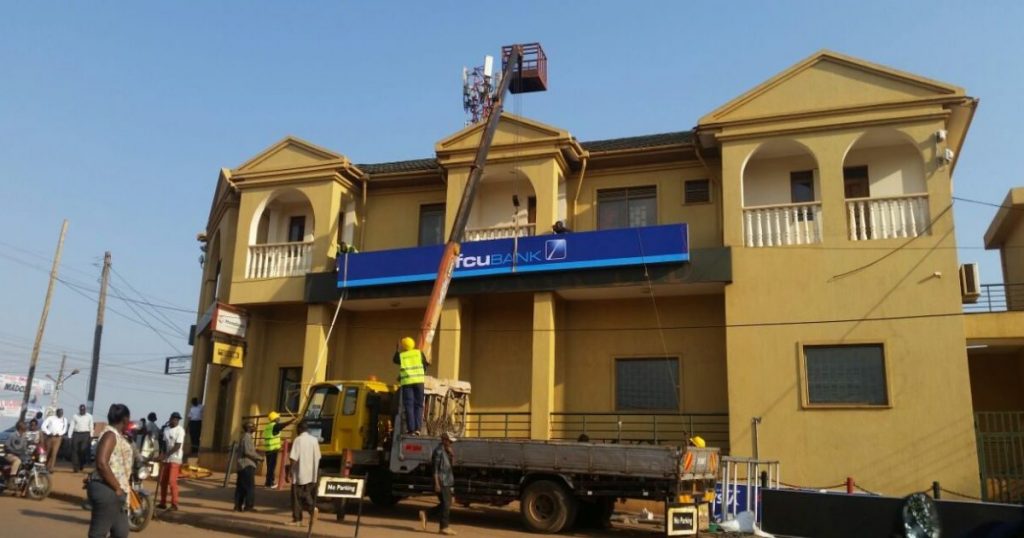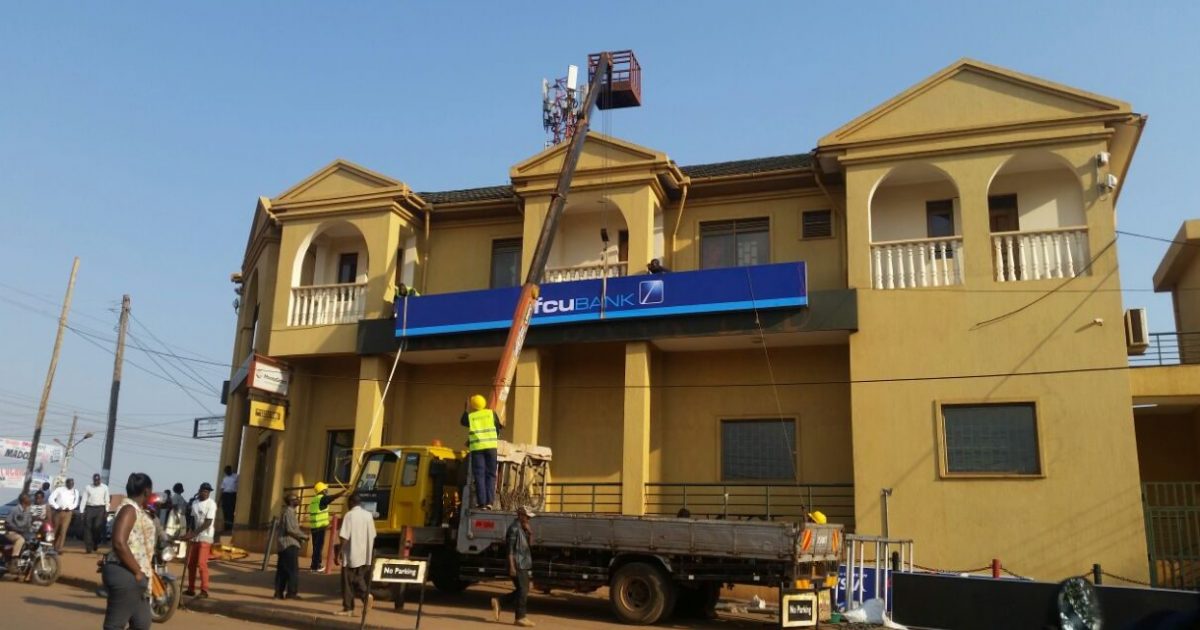 Tax payers are set to lose over UGX37bn, should a claim by dfcu Bank related to the contested sale of Crane Bank be honoured by the Central Bank.
According to confidential correspondence seen by this website between dfcu Bank and BoU, dfcu Bank has decided to exercise a clause in the Crane Bank buying agreement that said, if the central bank, failed to hand over to dfcu, vacant and freehold possession of 48 properties that previously housed Crane Bank branches with 24 months, dfcu bank had the right to return the leasehold titles to BoU and claim compensation.
However a challenge has arisen within BoU circles, because, whereas the sale agreement said that on return of the properties, dfcu bank would be compensated a portion of the purchase price equivalent to the net book value of the properties, included in Note2.3.11 of the PWC Assets and Compilation as at 20th October 2016- estimated at about UGX47 bn, dfcu had acquired the said properties for only UGX10 bn.
Compensating them UGX47bn, would therefore make dfcu bank UGX37 bn richer- yet they have been occupying the properties for nearly 3 years without paying rent.
It shall be recalled that according to the Public Accounts Committee on Commissions, State Authorities and State Enterprises (PAC – COSASE) reported that bank of Uganda had not valued Crane Bank's assets and liabilities as required by law and corporate governance and as such the purchase price of UGX200bn- payable over 30 months at no interest rate was unreasonable.
According to the MPs, BoU instead relied on a purported valuation by dfcu Bank who was "an interested party and eventual purchaser" of Crane Bank's assets and liabilities.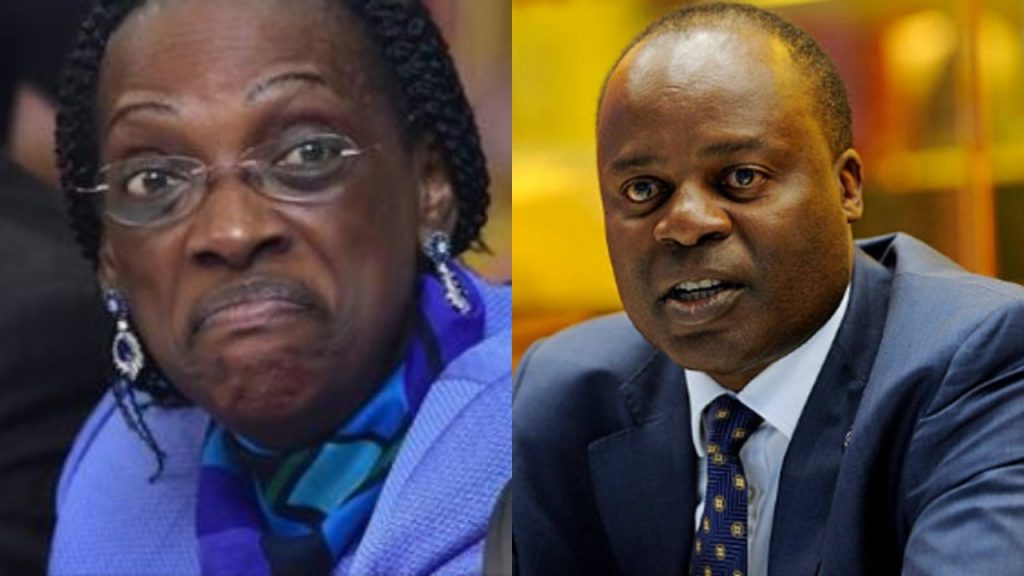 The Auditor General in his report to parliament had earlier opined that not only was the UGX200bn unjustified, but the fact that dfcu Bank was allowed to pay over 30 months without any interest, had caused tax payers a loss of UGX39 bn in lost interest.
Dfcu Bank to quit all Ruparelia Group properties by January 24th 2020
Two weeks ago, we reported that dfcu had started an internal procurement process to relocate its branches that are operating in the said Crane Bank branches.
A confidential request for proposals document titled: "Consultancy Services for relocation of selected dfcu Bank branches – 2019", issued to selected architectural firms, that CEO East Africa Magazine has seen, said that dfcu was looking for an architectural consultant to"setup new premises, relocate the existing premises, decommission the vacated premises and support vacant handover of the vacated premises to the respective property owners."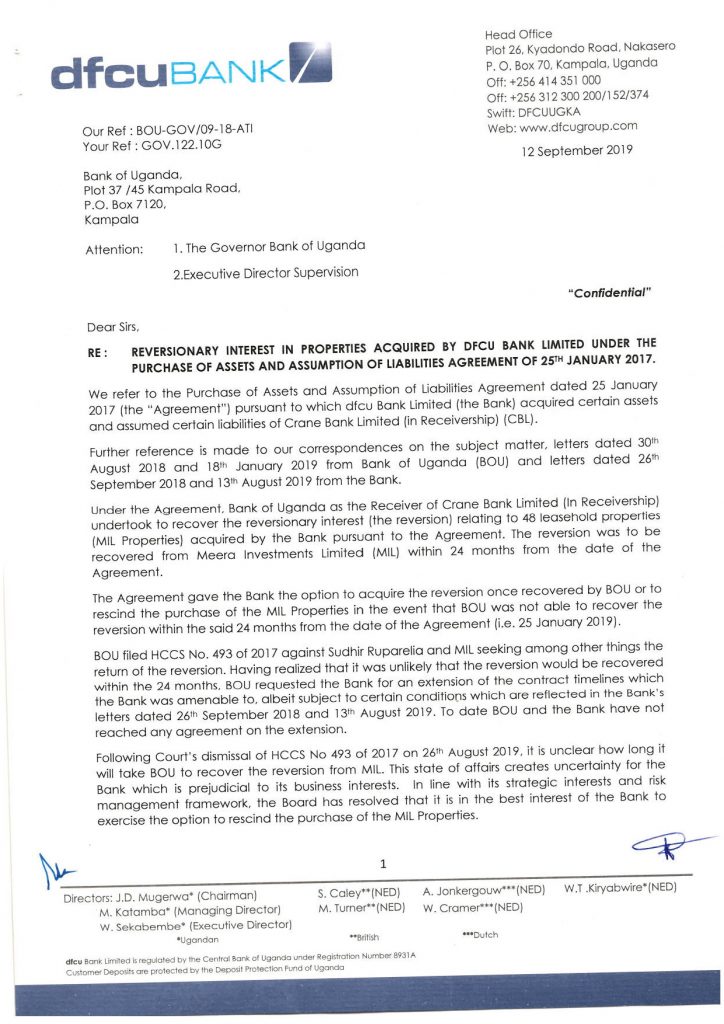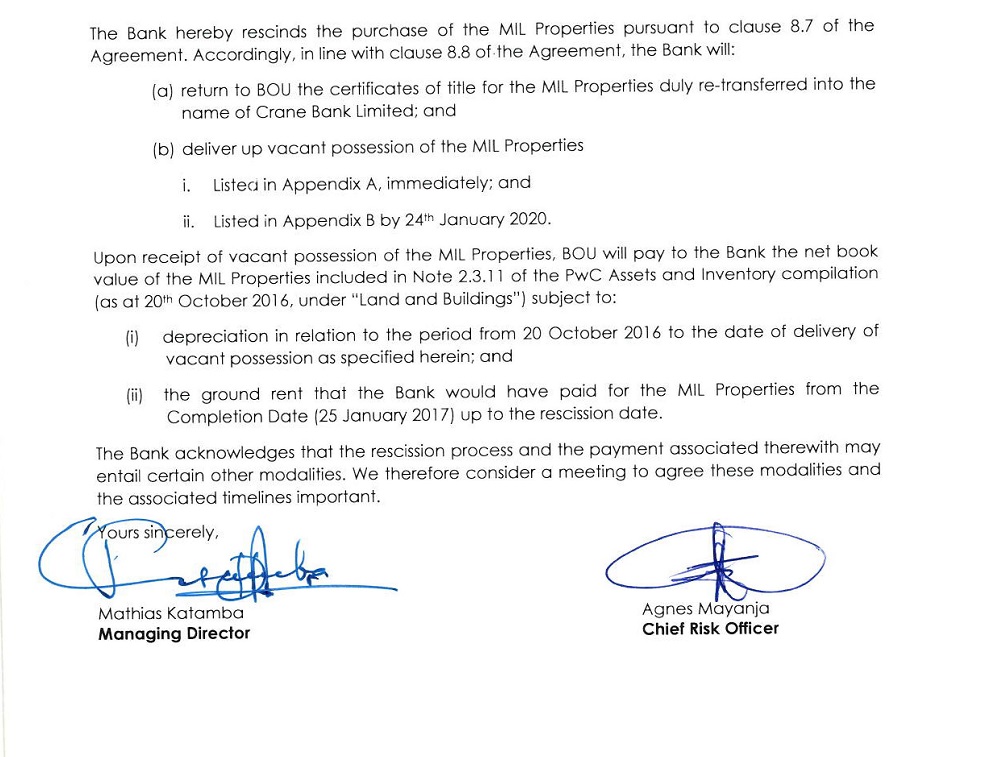 When contacted for comment, dfcu bank at the time declined to comment, but days later said the branch relocations were within their business plans to realign their digital ambitions.
But a 12th September 2019 letter by dfcu Bank's Managing Director, Mr. Mathias Katamba and a one Agnes Mayanja, a Chief Risk Officer to the Governor and Executive Director BoU, confirms that indeed dfcu bank board has after several postponements, has moved to rescind the offer to acquire the 48 properties and is in advanced stages of vacating and returning them to BoU as per the agreement.
"Following court's dismissal of HCCS No 493 of 2017 on 26th August 2019, it is unclear how long it will take BoU to recover the reversion from MIL. This state of affairs creates uncertainty for the bank which is prejudicial to its business interests. In line with its strategic interests and risk management framework, the board has resolved that it is in the best interest of the bank to exercise the option to rescind the purchase of the MIL Properties," wrote the dfcu senior executives.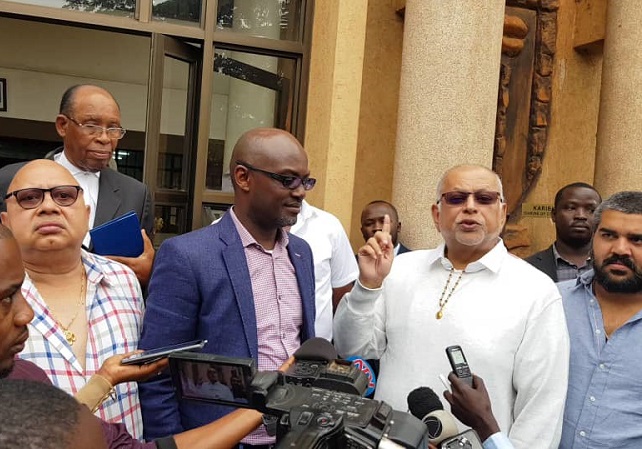 "The bank hereby rescinds the purchase of the MIL properties pursuant to close 8.7 of the Agreement," dfcu added.
In Civil Suit No. 493 of 2017, BoU and Crane Bank (in receivership) had sued Sudhir Ruparelia and Meera Investments seeking to recover up to UGX397 bn and the 48 properties.
In his ruling, Hon Justice David Wangutusi, said BoU "did not have jurisdiction to file HCCS No. 493 of 2017" and that the orders sought against Meera are "barred in law, rendering" BoU with no "cause of Action" against Meera.
Regarding the 48 properties, Hon Justice David Wangutusi said that "any orders awarding delivery of freehold title to the Plaintiff/ Respondent (Crane Bank (in receivership)) would be illegal and barred in law," since Crane bank "cannot hold freehold and any pleadings seeking court orders to that effect amount to no cause of action."
The Bank has filed a notice of appeal, an application for stay of execution and Memorandum of Appeal. The hearing of the application for stay of execution has been fixed for November 27, 2019.
In their letter, dfcu's Katamba and Mayanja said that accordingly, in line with clause 8.8 of the Agreement, it would immediately return to BoU the certificates of title for the MIL properties duly re-transferred into the name of Crane Bank Limited- a process that would be completed by 24th January 2020.
According to insider sources at BoU, rather than be paid in cash, which might cause more furore given that the Central Bank is cash-strapped, dfcu is exploring options of having the UGX47 bn, deducted from the balance remaining on the purchase price of Crane Bank.
As at June 30, 2019, dfcu Bank had paid UGX140 bn and the outstanding receivable amounted to UGX60bn- according to the Auditor General's letter accompanying BoU's annual report for 2018/19 ended June 2019. The amount due from dfcu Bank Limited is interest free and dfcu is supposed to make full payments by the end of January 2020.
This theory is supported by the last paragraph of dfcu's letter to BoU which reads: "The bank acknowledges that the rescission process and the payment associated therewith may entail certain other modalities; we therefore consider a meeting to agree these modalities and the associated timelines important."
Now that dfcu has elected to return the properties to BoU, the fate of several other court cases amounting to UGX35bn in claims, launched by the Ruparelia Group against dfcu Bank as the successor in title to Crane Bank (in receivership) is also unclear.
We reached out to dfcu's Managing Director, Mathias Katamba and the Executive Director, William Ssekabembe for a comment, but both had not replied to our inquiry on Whatsapp. In fact Ssekabembe saw the inquiry but left it unanswered.
UBL's Busola Doregos wins 2019 Chief Finance Officer of the Year award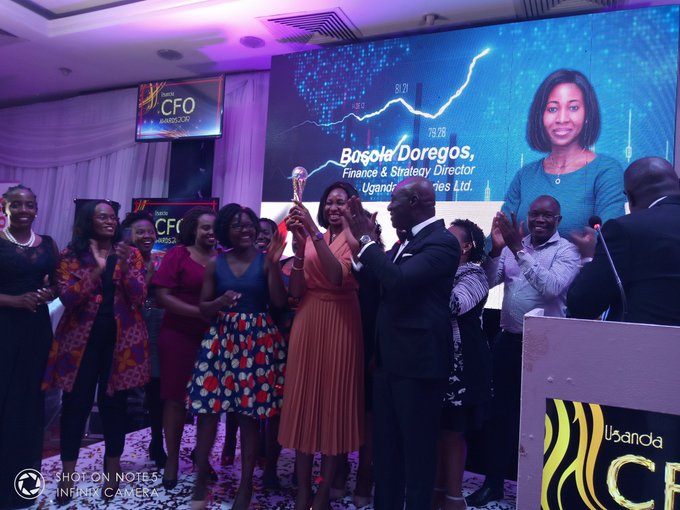 Uganda Breweries Limited's Finance and Strategy Manager, Busola Doregos, is the 2019 Chief Finance Officer of the Year!
Judges, chose her over Coca Cola's Ivan Bombom and Centenary Bank's Godfrey Byekwaso, the other two finalists in what has now become probably the most prestigious individual meritorious award in Uganda's finance managers' profession.
Byekwaso, however won the Strategy Execution Award for his role in spearheading the automation and the reconciliation processes of Centenary Bank.
In the only double win of the night, Busola, also tied up with Moses Kargbo of Tugende; a boda-boda microfinancing social enterprise for the Finance Transformation Award.
Busola, also the first female CFO of the year, now walks the footsteps of Alvin Mbugua (then CFO but now Managing Director Uganda Breweries Limited) the winner of the very first 2017 CFO of the Year Award and Sam Mwogeza the Stanbic Bank CFO who won the 2018 accolade.
Busola holds a Bachelor of Science (Accounting) degree from the University of Lagos and an MBA from the University of Kent. She is a Chartered Accountant.
Between 2007 and 2014, she held various roles within Diageo in the UK and in Nigeria. In June 2014 she got appointed as the Business Supply Manager at Guinness Nigeria and rose to the position of Financial Controller in April 2016. In May 2018 she Joined Uganda Breweries Limited- a subsidiary of EABL, itself a subsidiary of Diageo as Finance & Strategy Director.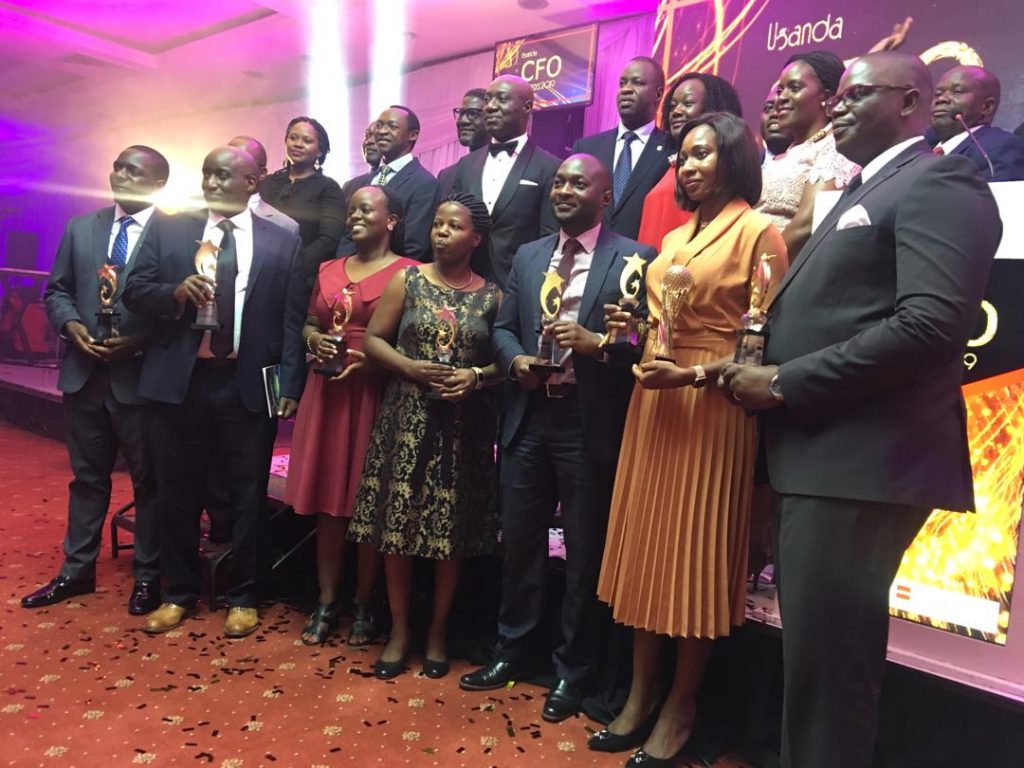 To win, judges were looking for finance managers that have exhibited excellence in the seven vital quotients or skills of an accountant i.e. intelligence, creativity, digital knowledge, emotional intelligence, experience, vision, and technical and ethical skills.
The 2019 CFO Awards were organised by ACCA Uganda and Deloitte Uganda and sponsored by Stanbic Bank and Uganda Breweries Limited.
Full List of Winners
CFO Of the Year: Busola Doregos, Finance & Strategy Manager, Uganda Breweries Ltd.
Strategy Execution Award: Godfrey Byekwaso, General Manager, Finance; Centenary Bank
Not For Profit Awards: Martha Sebunya, Finance Manager, Mengo Hospital
Young CFO of The Year Award: Brian Collins Amanyire, CFO, Bank of Africa
Finance Transformation Award: Busola Doregos, Finance & Strategy Manager, Uganda and Breweries Ltd and Moses Kargbo, Finance Manager, Tugende.
SME Sector Award: Maxwell Odera, Finance Manager, Fiduga Uganda
Public Sector Award: Joshua Karamagi, CFO, Uganda Electricity Generation Company Ltd (UEGCL)
Two years after Sadolin-Plascon paint wars; Plascon emerges nearly unharmed as the new Sadolin struggles to get a grip on the market
Kansai Plascon's USD$126 mn (UGX452.5 bn) of the former Sadolin Paints (Uganda) Limited, Sadolin Paints (Tanzania) Limited and Sadolin Paints (EA) Ltd of Kenya was perhaps one East Africa's biggest acquisitions in 2017. Even bigger, especially in Uganda, was the fight between Akzo Nobel the owners of the Sadolin brand and Kansai Plascon the new operators of the infrastructure and distribution network, left after Akzo Nobel had taken away its Sadolin name.
Two years, after the introduction of Plascon paints to replace the Sadolin brand and the re-launch of Sadolin into the market, CEO East Africa's Muhereza Kyamutetera looks back at the contested takeover and who is winning the share of wallet war.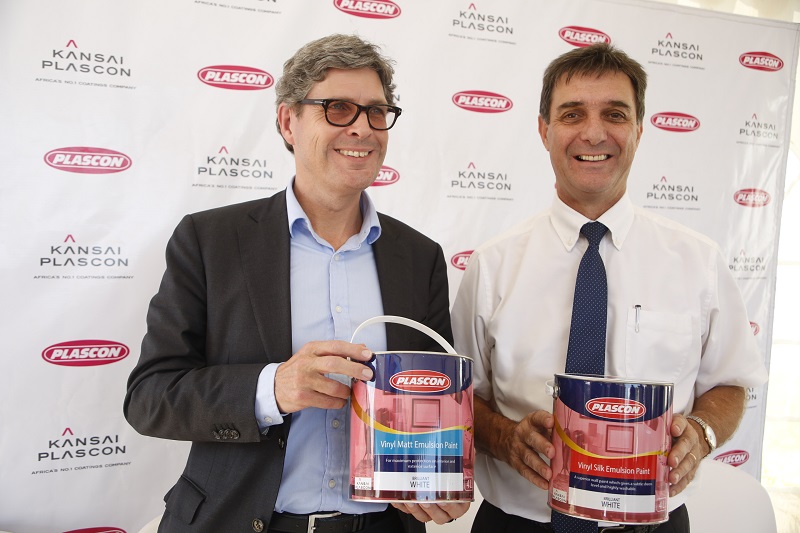 For over 23 years, Sadolin Paints Uganda had been the exclusive manufacturer and distributor of paint under the Sadolin trademark by virtue of a trademark licence with Akzo Nobel Coatings International B.V. the Dutch owners of the Sadolin brand.
The contract was renewed on the 1st of May 2015 till December 2019. Under the agreement, Akzo Nobel was entitled to royalty fees equivalent to 2% of net sales.
However, according to documents seen by CEO East Africa Magazine, around 2016, Akzo Nobel hinted that it planned to increase royalty fees to 5% after 2019 and also rebrand from Sadolin to Dulux- their largest global brand that already had good presence in South Africa.
Sadolin Uganda and their shareholders, who had a franchise to run Kenya, Tanzania, Rwanda, Burundi, South Sudan, Ethiopia, Eastern Democratic Republic of Congo, Somalia and Djibouti were not happy about the rumblings by Akzo Nobel.
There were also other complaints like- Akzo Nobel failing to meet their end of the bargain in especially marketing support.
Then an opportunity came if form of Kansai Plascon- the out-of-Japan paint manufacturer and one of the global top 10 giants- just like Akzo Nobel. Kansai Plascon, as they are largely known- had been in South Africa for some time and was kin on expanding northwards.
To Kansai Plascon, a partnership with Sadolin Uganda owners, who also had operations in Kenya under Sadolin Paints East Africa Limited (SPEAL) and Sadolin (Tanzania) Ltd with ongoing export business to Rwanda, Burundi, South Sudan, Ethiopia, Eastern Democratic Republic of Congo, Somalia and Djibouti was God-sent.
A deal was struck for Kansai Plascon East Africa Proprietary Limited (KPEA) to acquire 100% of Shalvik Investments Limited- registered in Guernsey that owned 85% of Sadolin Paints (Uganda) Limited and 80% of Sadolin Paints (Tanzania) Limited respectively. Along with acquisition of other minority shareholders KPEA, on 1st August 2017, secured 92.5% of Plascon Uganda and 90% of Sadolin Paints (Tanzania) Ltd. The two were immediately renamed Kansai Plascon Uganda Ltd and Kansai Plascon Tanzania Ltd (Respectively).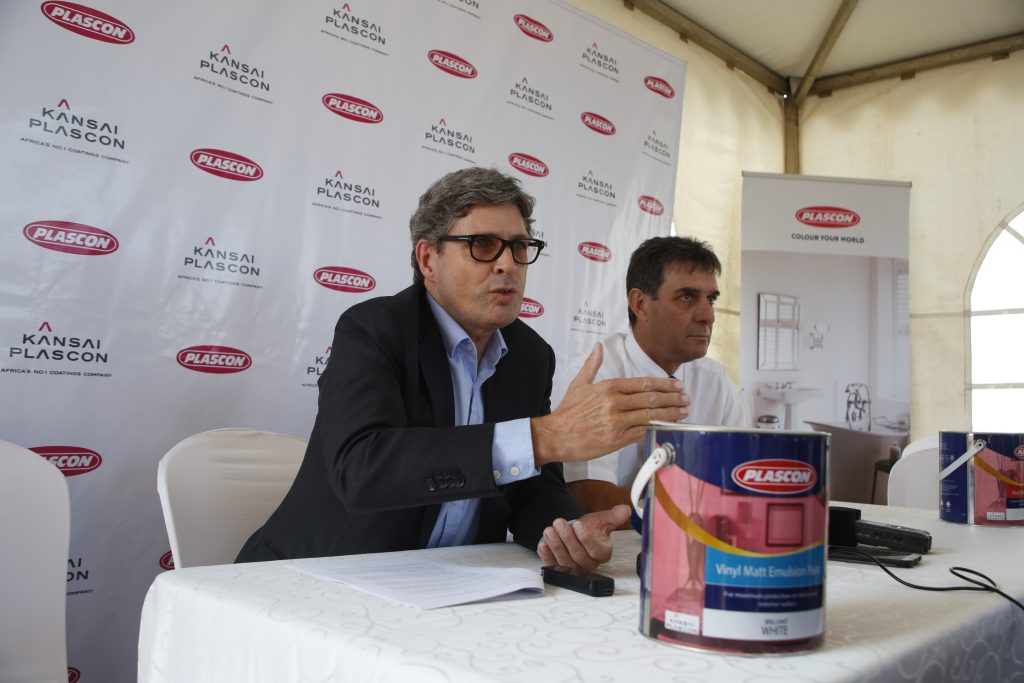 KPEA also acquired 85% of Sadolin Paints (EA) Ltd and renamed it Kansai Plascon (Kenya) Ltd. The company in its 2017 report said it hoped to acquire all the remaining shares so as to acquire a 100% controlling stake in the Group.
According to their 2018 Annual Report, Kansai Plascon agreed to pay USD40.8 mn for the three companies' current assets, USD46m for non-current assets like plants, vehicles and buildings as well as USD83.1 mn as goodwill. Less theliabilities and cash acquired, the final price came to USD$126 mn (UGX452.5 bn).
All payments were made in cash!
The specific amounts for the Uganda acquisition is not mentioned in the report, but according to the East Africa Venture Capital Association (EAVCA) and KPMG Private Equity Sector Survey of East Africa for the period 2017 to 2018, the Ugandan operation being the biggest of the three- was cashed out for an irresistible USD88 mn (UGX316 bn).
But Akzo Nobel had gotten wind of the deal in its infancy stages and had moved to on 31st January, 2017 to serve Sadolin a 12 months' notice to terminate the contract. However on getting knowledge that KansaiPlascon had completed the takeover deal with Sadolin and that they were in advanced stages of ditching Sadolin branded paints even before the expiry of the notice period and were to launch their own Plascon paints brand, Akzo on 2nd June 2017- served Sadolin a 15 day notice to terminate the Trademark Licence Agreement.
Meantime, Akzo Nobel had hatched a master stroke up their sleeves- they were planning, following the termination to use their production facilities in South Africa and Zambia- which operate under the Dulux brand to manufacture and reintroduce into Uganda, Sadolin paint. Their bet, was hedged on the fact that Sadolin as a brand certainly had higher awareness and trust levels, that they would, working with some staff poached from the former Sadolin Uganda, use to penetrate the very same distribution networks that Sadolin Uganda had cultivated and hopefully crowd out Plascon who would no doubt need a little bit more time to gain traction in the market.
You cannot approach Sadolin's former distribution network- Court Tells Akzo Nobel
Somehow, Kansai Plascon managed to learn of this Akzo Nobel plan and went to work- putting their money, literary where their mouth was.
According to their 2018 Annual Report, Kansai Plascon reported spending another USD5.3 mn (UGX19 bn) on various consultants to complete the deal but also smoothen their landing and hit the ground running.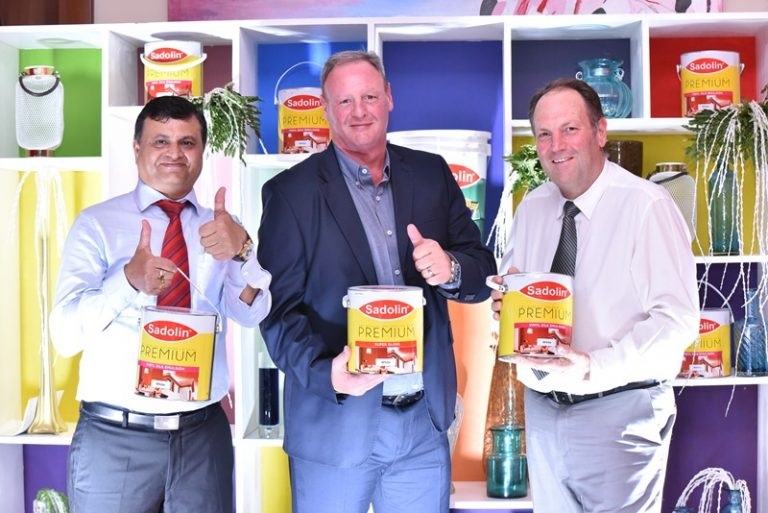 In Uganda, Kansai Plascon hired TBWA Uganda one of the best advertising agencies to handle their market launch. They also hired Corporate Image Limited, a brand and reputation agency to manage both the awareness needs but also any potential image and reputation issues.
On the legal front they hired M/s Muwema & Mugerwa Advocates & Solicitors – a law firm known for their hard-hitting and unconventional approach to the law.
Fred Muwema, the firm's founding and Managing Partner holds over 20 years of extensive experience in Commercial legal practice and litigation. He has handled numerous commercial transactions on mergers and business acquisitions, receiverships, legal audits, company formations and restructures for business ranging from banking, manufacturing and mining etc.
He is also known for handling some of Uganda's major disputes in areas of trade, tax, telecom, broadcasting sector, banking, intellectual property and constitutional law and he didn't disappoint.
Muwema advised Kansai Plascon to sue Akzo Nobel in the commercial court for seeking to unjustly enrich themselves by taking advantage of and grabbing Sadolin's market profile and customer base, once the company ceased trading under the Sadolin brand.
He subsequently dragged Akzo Nobel to court for "actively and aggressively approaching former Sadolin Uganda's (now Kansai Plascon Uganda) customers who have been grown over time, to switch allegiance and continue buying Sadolin products under a new arrangement."
In the case, Miscellaneous Cause No 163 of 2017, Muwema successfully argued that Sadolin Uganda (now Kansai Plascon) had "invested a lot of effort and resources in promoting Sadolin as the number one paint brand in Uganda with little help from Akzo Nobel" and that it was "therefore unfair for Akzo Nobel to take benefit of Kansai Plascon' customers without compensating it."
On 07th July 2017, court granted a 3 months injunction against Akzo Nobel, up to 11th October 2017 upon which the two parties would enter into arbitration proceedings.
"An interim measure of protection doth issue restraining the respondent (Akzo Nobel), its agents, assigns or licensees from: Directly or indirectly soliciting and or selling any Sadolin paint products to the distribution network or customer base developed by the applicant in Uganda under the trademark license agreement of 1st May 2015, between the applicant and the respondent pending a hearing and determination of the arbitration proceedings," reads an extract from the ruling by the commercial court registrar.
With this injunction Kansai Plascon had secured a very important window and did not waste any single minute of it.
After closing the acquisition deal on 1st August 2017, two days later on 3rd August 2017, Kansai organised a press conference at their Namanve factory to announce the acquisition of the former Sadolin Paints Uganda and the rebranding to Kansai Plascon. A few days later they would roll over a nationwide radio, outdoor, online and TV campaign to announce the new brand name.
Sadolin is now Plascon, they told the market. They would also roll over a trade campaign that rewarded several distributors, painters and house owners.
According to audited results for Kansai Plascon Uganda that CEO East Africa has had access to, the company in 2017 alone increased their cost of advertising by 59.1% from UGX4.9bn in 2016 to UGX7.8bn.
How Kansai Plascon managed to stay a step ahead of Akzo Nobel remains a mystery but a clue could lie in the a one, Mr Wim Bramer a senior executive who worked for Akzo Nobel for 11 years as Director International Business Development based in London- but but was involved in branding, distribution footprint, exports, licensing, joint ventures and acquisitions in Europe, Middle East, Africa, Central Asia, Far East and South America.
Mr Bramer had left Akzo Nobel and joined Kansai Plascon as the Managing Director for East Africa in January 2016.
Akzo Nobel revises plan, relaunches under Regal Paints
Paint companies- like all other construction supplies manufacturers, use the same distribution channels- hardware outlets and duukas. So it is not uncommon to find one hardware shop, stocking products, in this case, paint from over 15 paint makers.
So, thwarted by Kansai Plascon's legal manoeuvre, Akzo Nobel, decided they would instead pick an existing company to manufacture and distribute their Sadolin brand. An existing company would after all already be using the same distribution channels as any other paint maker. With this strategy, they could still ride on the popularity of their Sadolin name.
Akso Nobel couldn't find a better partner than Crown Paints East Africa, to manufacture and sell their Sadolin paint in East Africa.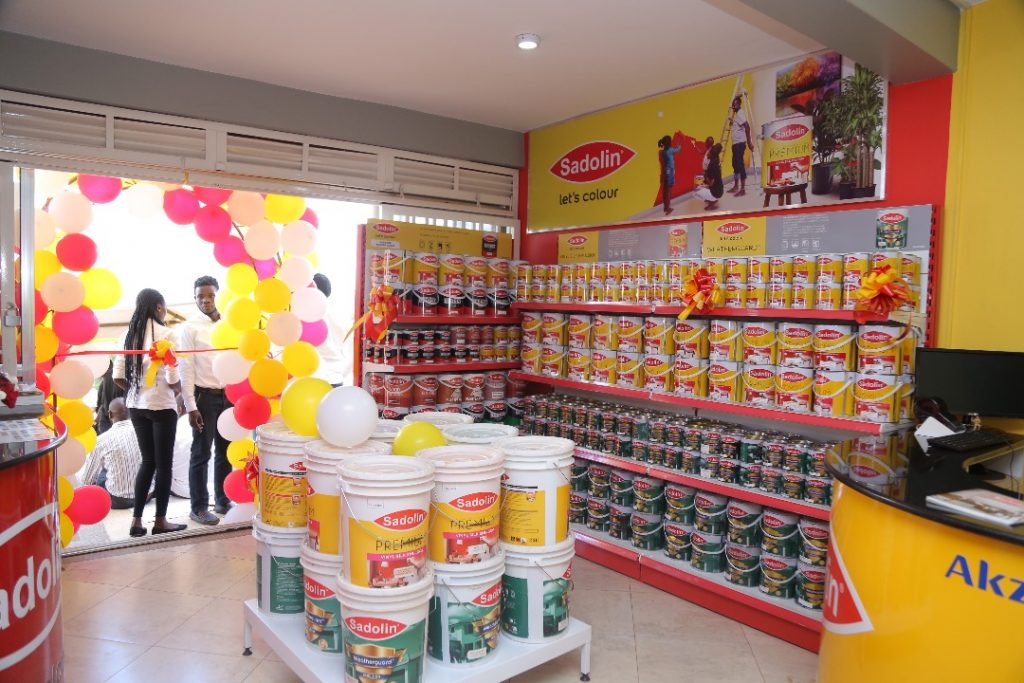 The company had been operating in East Africa since in 1958 and in Uganda since 2006- under Regal Painnts- a company they own 100%. In Kenya, Crown Paints is said to be a market with an annual turnover of about KShs7.4bn (UGX260.4bn) in 2017 and is the only paint company listed in the Nairobi Securities Exchange. The Company also has presence in the three major East African markets- Kenya, Uganda and Tanzania.
In Uganda, Regal Paints, is among the top 10 paint brands with an already established distribution network across the country.
However, Crown Paints was a little bit cash strapped to fund the quick regional rollout of Sadolin products, but Akzo Nobel, desperate to make this deal work, had to lend an equivalent of KShs136,380,000 (UGX4.9 billion) to Crown Paints Tanzania Limited and KShs41,616,000 (UGX1.5bn) to Crown Paints Rwanda Limited as working capital- all because then needed to keep the Sadolin brand alive and present in every corner of the region.
With the deal, done and dusted, on September 28, 2017, Johann Smidt and Deon Nieuwoudt the Managing Director and Africa Executive respectively, at South Africa's ICI Dulux Pty Ltd- a subsidiary of Akzo Nobel and Rakesh Rao the Crown Paints East Africa Group CEO put up a powerful relaunch of Sadolin at Kampala's Sheraton Hotel, complete, with pomp and sabre-rattling.
Johann, according to The Independent, a weekly news magazine in Kampala, said that Akzo Nobel was putting up their own UGX10bn plant at Regal Paints' Kampala Industrial and Business Park, Namanve compound to produce Sadolin Paint for local and regional markets.
"Our Sadolin plant in the KIBP now under construction will be the primary site for manufacturing and distribution of Sadolin," he told stakeholders and the media.
Rakesh Rao, on his part said that the partnership signalled a strong statement on Akzo Nobel's investments and continuity of the Sadolin brand in Uganda and the region.
"Sadolin brand has been a household name for many years," he said, adding that the firm would sell its own Regal Paint products besides Sadolin Paints in the market.
Sadolin strategy yet to bear fruits
But how much of this Akzo Nobel/Sadolin strategy has succeeded?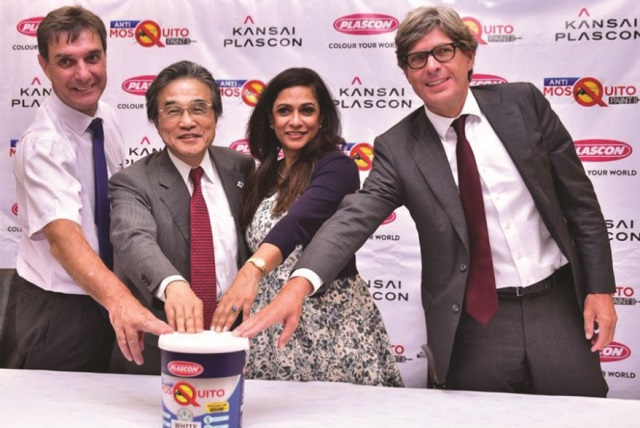 To track how and if the Akzo Nobel/Sadolin strategy has succeeded in disrupting Kansai Plascon, we looked for Regal Paints's financials to gauge the performance of the business before and after the October 2017 Sadolin partnership.
According to the financials for Regal Paints that CEO East Africa Magazine has had access to, between 2015 and 2016, Regal Paints' sales turnover declined by a minor 2% from UGX15.1 bn in 2015 to UGX14.8bn in 2016. However, even with the declining sales, Regal Paints managed to reduce their losses from UGX1.1bn in 2015 to UGX500mn in 2016.
But in 2017, Regal Paints turnover, rebounded by 14.86% from UGX14.8bn to UGX17bn- perhaps partly driven by the Sadolin portfolio. Regal Paints even declared a UGX100 mn profit that year.
2018 would have been the year when Sadolin's full impact would be felt- but Regal Paints' turnover, only grew by 8.82% to UGX18.5bn. The company also registered losses of UGX2.9 bn.
However, thanks to what is believed to be an Akzo Nobel's investment and increased stock in the market, Regal Paints' assets, doubled from UGX3.2bn in 2017 to UGX7.1bn- particularly, the value of plant and machinery grew from UGX2.6bn to UGX6.3bn a sign that perhaps Akzo Nobel was delivering on their investments into Regal Paints' operations so as to fortify them against a raging Kansai Plascon.
Kansai Plascon progresses, largely unharmed
For Kansai Plascon Uganda, it appears they have maintained their previous growth levels with little or no visible impact as a result of Sadolin's re-entry into the market.
According to their audited books, sales turnover for Kansai Plascon (then Sadolin Uganda) in 2016, grew by 3.9% from UGX146.6bn in 2015 to UGX152.3bn in 2016. That year, profits, grew by 60.8% from UGX16.6bn in 2015 to UGX26.7bn.
In 2017, Kansai Plascon grew slightly faster that in 2016- turnover improved by 4.6% from UGX152.5bn to UGX159.3bn. However the cost transiting from Sadolin to Plascon, took a toll on profitability.
According to information available to us, in 2017 total operating expenses nearly doubled, growing by 92.3% from UGX5.2bn in 2016 to UGX10bn in 2017. This was largely driven by a 59.1% rise in the cost of advertising from UGX4.9bn to UGX7.8bn. Administration expenses also shot up by 112.5% from UGX4.8bn to UGX10.2bn.
Consequently, 2017 saw a 69% dip in profitability to UGX8.3bn, from UGX16.6bn.
In 2018, turnover further grew by 4.7%, reaching UGX166.8bn. However, expenses remained high- operating costs, although they eased down by 15% to UGX8.5bn, driven by a 28.2% reduction in the advertising bill to UGX5.6bn, administration costs further went up by 10.5% from UGX10.2bn to UGX11.4bn.
But the company still remained profitable- although there was a slight 3.6% reduction in profit to UGX8bn compared to the previous year.
Two years down the road, all odds seem to be in favour of Kansai Plascon; it remains to be seen how 2019 will pan out- but it is less likely that Akzo Nobel (Sadolin/Regal Paints) can cover up the huge gap between itself and its archival.