KWAME EJALU: Uganda's self-made and locally bred lion in insurance brokerage & pensions management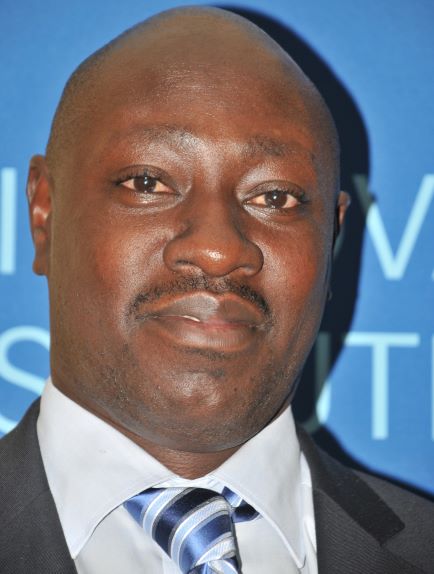 When it comes to insurance brokerage and pensions management, Kwame Ejalu has done it all. With over 22 years in the insurance brokerage and pensions management business, he is the brain behind Liberty Insurance Brokers Ltd which he founded straight after University in 1997. He sold part of the company in 2003, paving way for the entry of Alexander Forbes and later Marsh Uganda into the Ugandan market.
Today, he is Chairman, Afrisafe Risk Consultants and is about to make a major announcement in the pensions industry. Ejalu who between October 2010 and June 2014 served on the board of the Insurance Regulatory Authority, sat down with CEO East Africa's Muhereza Kyamutetera to discuss a number of issues in the industry.
When I last interviewed you in July 2012, Marsh, had just acquired the insurance brokerage arm of Alexander Forbes- which you previously owned. You were so upbeat about the creation of Marsh Uganda Ltd- but a few years down the road, in 2017, you quit Marsh and formed Afrisafe Risk Consultants- a competitor to Marsh. Since your departure, Marsh has since slid from the 2nd position to the 4th position in 2018 and experienced a 51% decline in premiums. In the meantime, Afrisafe which started off in the 8th position in 2017, in 2018 jumped 3 places, from the 8th position to the 5th position, thanks to an 82.16% rise in commission earnings from UGX1.7 billion to UGX3.1 billion, outmaneuvering several brokerage houses that have been in the business for some time.
In the first place, what led you away from Marsh?
To put your question into context, you need to look at the trends that have been happening in the insurance and pensions sectors; which trends, we are responding and reacting to.
The first trend is a very positive one. When I entered in the insurance business in 1997, at the time we valued so much the foreign players because they had more expertise and knowledge. If you had expatriates in your group, you were more trusted; but we are now seeing a situation where the local industry has matured. There is a considerable pool of sufficiently skilled Ugandans in the insurance business and more importantly, clients have also started appreciating using local experts. That has subsequently diminished the need of having international partners these days as opposed to those days when we started business.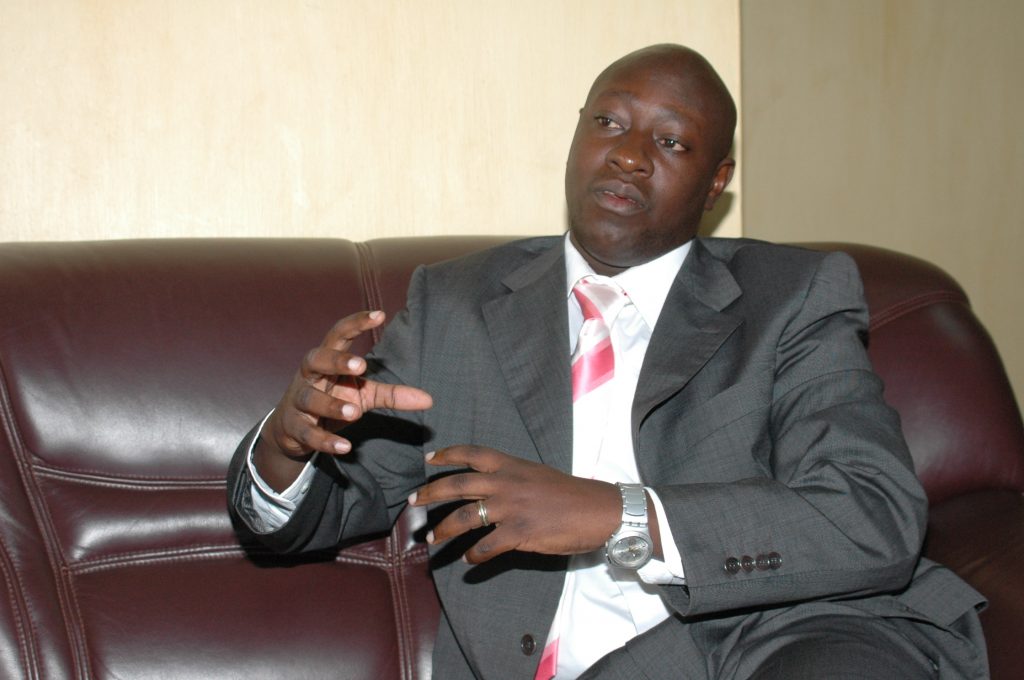 The second dynamic is on the side of the foreign companies that enter or entered into partnerships with local companies. The successful ones do what we call alignment of incentives and operating principals as opposed to standardization. Standardising is increasingly becoming difficult. New York cannot be the same as Uganda. Anybody who tries to make two operations identical will struggle.
For example, I have seen a foreign insurance company in this market that requested the local office not to insure property under USD10 million! In Uganda most of the properties are below USD10 million, yet in New York there are lots of USD10 million dollar properties. What these guys did in effect was killing and closing their business. This is a typical situation where somebody tried to standardize as opposed to aligning.
The failure to understand how to apply and differentiate alignment and standardisation is what is setting this trend. That is why you see for example, ten years ago the leading insurance company was an American company, but now the leading 2 are regional companies. It is not a surprise that there are more regional companies in the top 10 because they are more in touch with the local aspects.
Likewise in dealings with my former partners, in good faith they had a direction that they felt that they should go with and I too in good faith, felt differently and I therefore sold my interest in Marsh Uganda and started Afrisafe Risk Consultants.
Relatedly, Alexander Forbes, recently announced that they were pulling out of Alexander Forbes Financial Services Uganda Ltd – the pensions administration arm that was not bought by Marsh. Why and why now?
Thepensions space where Alexander Forbes playsas a pension fund administratoris verylimited in size. There is not more than 100 employers in Uganda who are giving voluntary or additional pensions to their staff beyond the statutory NSSF contributions. If they are more than 100, they might be marginally more, not significantly more. The reason for that of course is that NSSF takes 15% of savings- 10% by employers and 5% employees and there is almost no room for an employer to save more because the businesses have other issues to face, while on the side of the employee there are other needs like school fees and all the other personal and social obligations.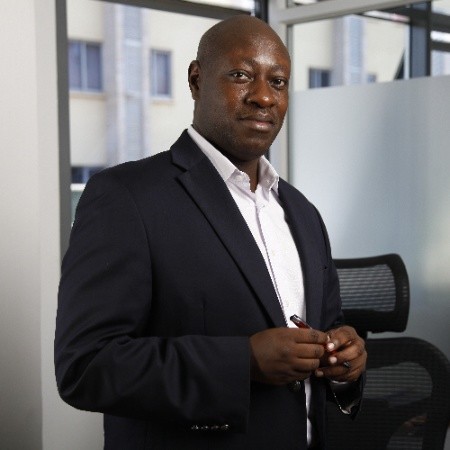 Am not going to enter into the demerits and merits of pensions liberalisation, but all I can say is that when the decision was taken by parliament, not to open up the pensions space, some of the international players such as Alexander Forbes found the attractiveness of Uganda reducing.
But over and above that, Alexander Forbes at a group level, has been looking inwardly for reasons they are best-placed to explain. For example in 2012 they sold and exited the Tanzanian market, they completed and exited Kenya in 2017 and Uganda's exit is just beginning.
Any idea on when Alexander Forbes exit from Uganda will be complete?
We hope it will be complete in about 30 days from now. There will be a little bit of the transitioning period, but in all this process the client comes first because nobody is interested leaving a bad taste with our clients.
When Alexander Forbes pulls out, what will happen to your investment as Kwame Ejalu?
A company that I control owns 49% in Alexander Forbes Uganda and they own 51%- we are a significant minority shareholder. We will soon be announcing the next brand that will be in charge of this business as a growing concern, with a focus on continuing to lead the market as we have been.
What market share is occupied by Alexander Forbes Uganda currently?
In terms of private pension funds management, we had over 40% of the market and about UGX380 billion in funds under administration.
Apparently Liberty Holdings, the Standard Bank Group-owned entity that owns Liberty Life Assurance Uganda Ltd and Stanlib Uganda have also announced they are pulling out of Uganda. Is the sector that much under pressure?
Am not particularly sure about Liberty Holdings pulling out of Uganda but if you look at what is happening in the market, there seems to be some movements out of the market by global players. For example, Aon PLC one of the leaders in risk, reinsurance, retirement and health solutions pulled out of several sub-Saharan African countries include Uganda. Their business was sold to the Minet Group. In 2016, AIG Insurance left the Ugandan market, although they have since changed their minds.
The dynamics of the business are really changing- the big international groups quoted on the New York's stock exchange players are exiting and then all of a sudden, regional and local players are becoming market leaders.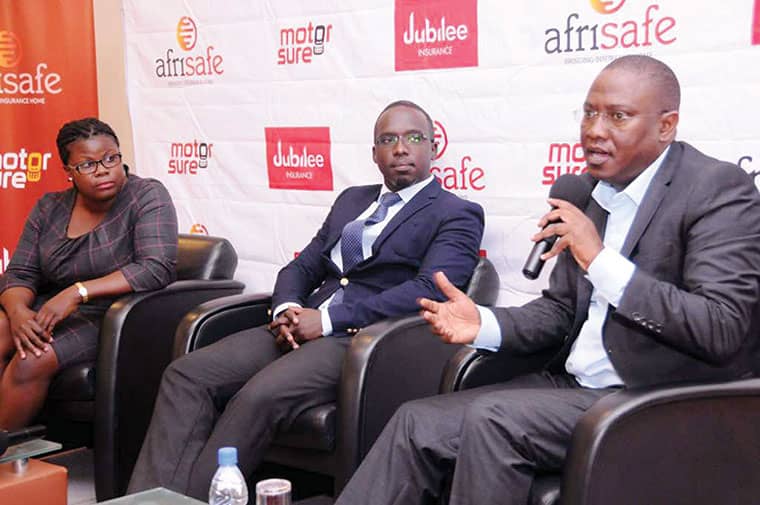 Today the leading two players in life and general insurance- Jubilee and UAP are regional players. Sanlam, the third biggest player- although South African, has a regionalised decision making process. If you look at the top 10 players in life, non-life insurance and even amongst the brokerage companies, you will see a lot of local and regional players. Even then, most of the regional players have local talent as management and board- the owners are mostly strategists.
This market- the top of it, in a short time will largely be led by locals; you just need to look at the trends and you will know.
Regarding Afrisafe Risk Consultants, how is business turning around? What has been the market response?
All we can say is that we have been very lucky- market reception for our solutions has been very good. We were treated like a law firm, whereby, where the key partners go is where the clients go. Afrisafe broke even on the first day of business, and we have our eyes firmly on leading in this market- continuing with the same principles and tools that I used to take Alexander Forbes and Marsh Uganda to the top of the market.
Fortunately in all of those transactions, the staff have remained the same, the technical team has remained the same, so the market can more or less expect the same winning solutions from Afrisafe Risk Consultants.
About a year ago, Afrisafe in partnership with Jubilee Insurance premiered in this market, MotorSure, a product that allows customers to buy motor third party insurance via mobile phones and pay with mobile money. What has been the market uptake of the product?
First of all, let me say that technology (Fintech) is going to redefine insurance, especially in the micro insurance space as it significantly reduces the cost of dealing with a single client which is then reflected in the final cost of the insurance solutions as well.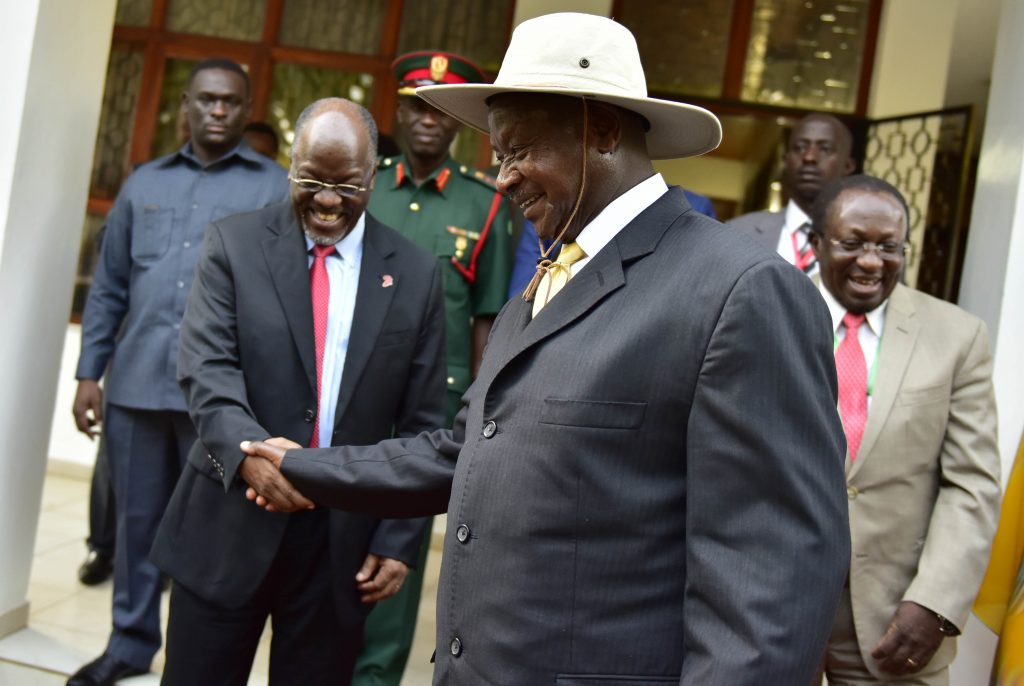 MotorSure was well received, but we had one major challenge- the market, our customers do not like the idea of parting with their cash before they receive their goods (insurance), so for somebody to pay then sit for an hour waiting for a sticker, didn't seem to go down well with them. There was a lot of scepticism- a person will start the process and stop along the way.
However we are now changing it to a situation whereby customers have a choice of paying when they receive their insurance stickers- that is the model that we are going to offer. Hopefully it should suit people's appetite for transacting online- we have to move with what the population is comfortable with.
The insurance industry has frequently expressed concerns over issues of local content especially in the face of the massive investments being made into transport and oil & gas infrastructure, most of the insurance premiums seem to be going to foreign companies at the detriment of the local industry. Relatedly, despite Section 9(3) of the Insurance Act dictating that, "all local risks and persons including imports shall be insured by insurance companies licensed to carryout insurance business in Uganda" a lot of business is still taken by foreign companies. Do you feel there is enough attention being given by the authorities to the growth of the sector?
First of all let me start with the importers; when they pay for goods and services destined for Uganda- they usually pay C.I.F; most don't know that the "I" stands for insurance- usually marine insurance in transit. Most don't know that they don't really have to pay that insurance to a foreign company and that they have a choice of paying that insurance here. They could pay C&F i.e. cost and freight and the insurance is handled locally.
It is an advantage to them because if for example your goods get lost or damaged in transit from China, it is easier to make claims from a local insurance company. But if you have to make claims from a Chinese insurance company, it can be a nightmare. But perhaps for luck of sensitization, the market is bleeding.
The second side is, we have been let down by Uganda Revenue Authority. URA are the people who are everywhere in terms of entry points who could help us police and enforce this law, however, their attitude has been lacking. This could partly be because when calculating their taxes, even the insurance component is included, so it helps them meet their targets. That could be why they are reluctant.
Our argument has been, "if you help us, our businesses grow, and you are able to tax us more"; But they have taken the short term approach. The insurers association has had a meeting with them and the individual insurance companies have had meetings with them, but that is the short term position they have taken- specifically on marine insurance.
On to the other matters of local content, the industry has really done everything they can to ensure that particularly on oil and gas, we have a play. Our capacities are limited at this time, but our argument has been, let us play, so we keep growing our local capacity. There is a local consortium that is being set up by local insurance companies to pool together capacity- but what is missing from that is a pronouncement on brokerage.
Don't forget that the brokerage commissions is 20%- so when you leave out the brokerage component, you have omitted about 20% of money that can stay in the local economy. This is the one issue that has been played up in the air and that is unfortunate. If we could tie it down as well, it could be better for the industry.
Geologist, Proscovia Nabbanja appointed as UNOC caretaker CEO
Proscovia Nabbanja, the Chief Operating Officer at the Uganda National Oil Company (UNOC) has been appointed by the board as the interim caretaker CEO.
Wholly owned by the Government of Uganda, UNOC is a limited liability company whose prime purpose is to handle the Government of Uganda's commercial interests in the petroleum sector and to ensure that the resource is exploited in a sustainable manner.
Nabbanja steps into the shoes of Dr. Josephine Wapakabulo who resigned in May this year over- what she said was the need to focus on family and pursue new opportunities.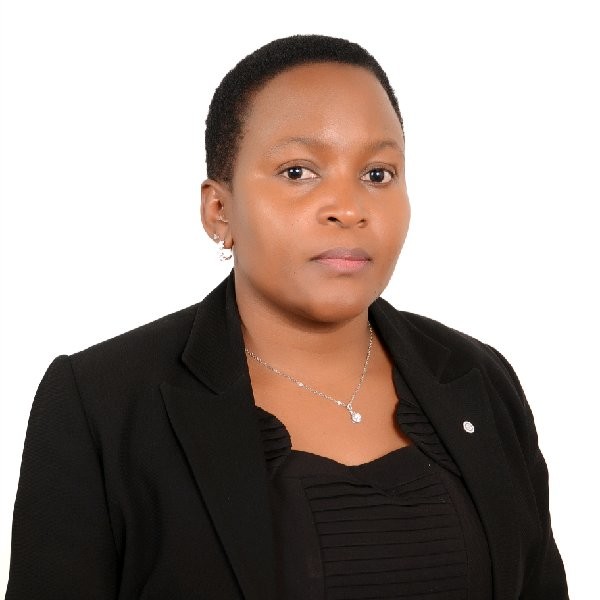 Some insiders however say although Dr. Wapakabulo was an engineer by background, with a PhD in Information Science from Loughborough University and a Global Executive MBA from the prestigious
Institut Européen d'Administration des affaires (European Institute of Business Administration) INSEAD, she was seen by many of the oil & gas experts at UNOC, many of whom were part and parcel of oil & gas story and history, as an outsider and imposed upon them by president Museveni.
This resistance could have fast-tracked her self-ejection.
Who is Nabbanja?
Nabbanja has been in the COO role at UNOC since November 2016.
Before that, she served as a geologist at the Petroleum Exploration Development and Production (PEPD) of Ministry of Energy for 15 years, rising to the level of Principal Geologist, a role she held between April 2015 and October 2016.
A holder of Bachelor of Science in Geology & Chemistry from Makerere University, Nabbanja also holds an Msc, Petroleum Geoscience from the Imperial College London as well as a Master of Business Administration (MBA) from the Imperial College Business School.
She also holds a Diploma in Management of Petroleum Operations and Development from PETRAD Norway.
Who is Mariam Nampeera Mbowa, the new Tullow Oil Uganda boss?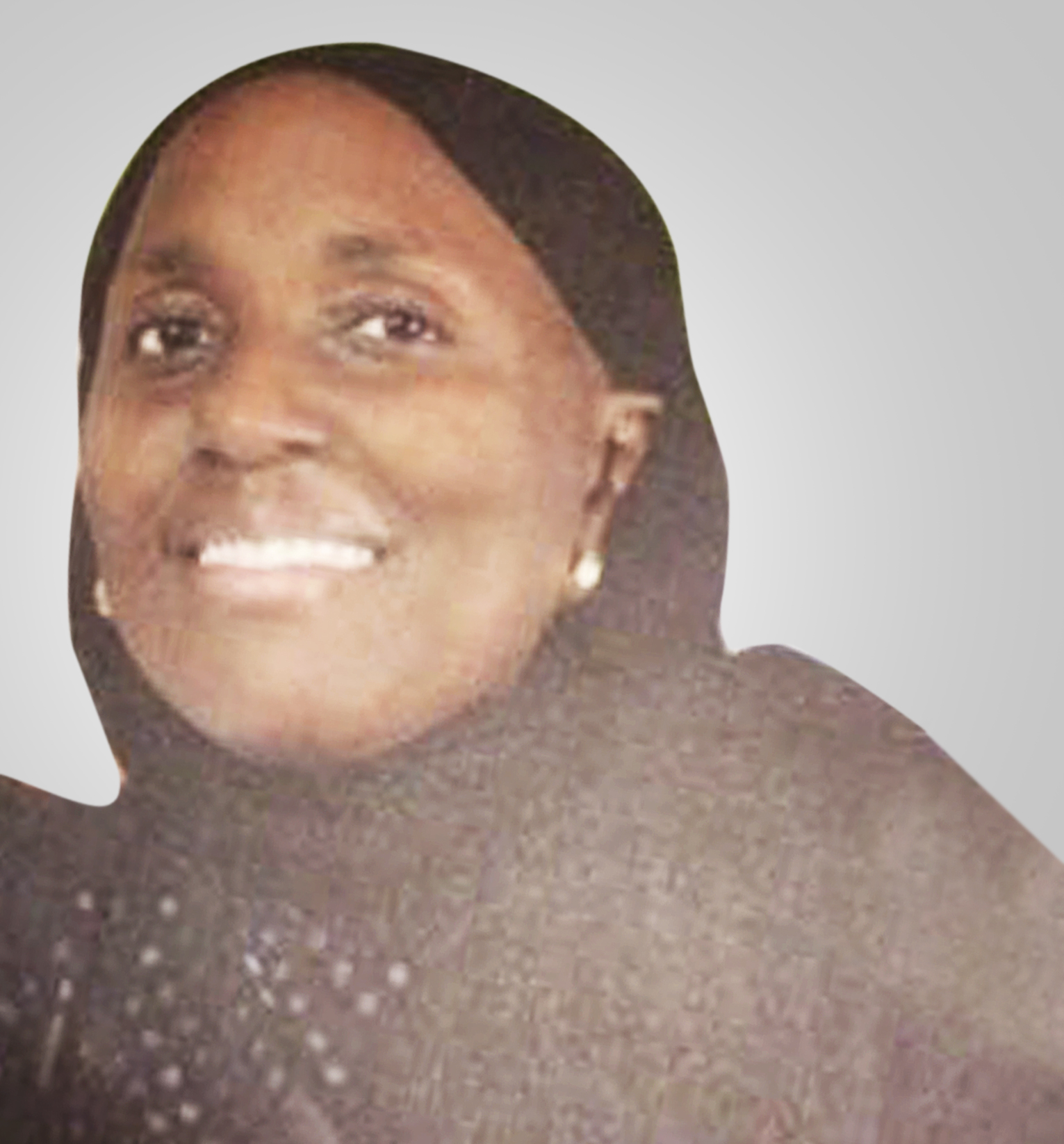 CEO East Africa Magazine, has confirmed that after 7 years at Tullow Uganda Operations Pty Limited, Jimmy Mugerwa leaves for London, where he has been reportedly appointed Group Director for Infrastructure and Organisation.
In his place, industry sources say, Mariam Nampeera Mbowa, a seasoned Ugandan oil & gas lawyer with over 24 years' experience in the business, has been appointed as Managing Director.
Mugerwa, joined Tullow in August 2012 from Kenya Shell Ltd where had worked for 4 years and 10 months as Country Chairman/Sales Operations and GM for East Africa. Before Kenya, Mugerwa, who started his career at Shell Uganda in 1994, served in various roles in Ghana and at the Shell Africa office, rising to the Senior Regional Advisor, Sub-Saharan Africa between August 2007 and December 2009. While in Kenya he also worked as Director at the Petroleum Institute of East Africa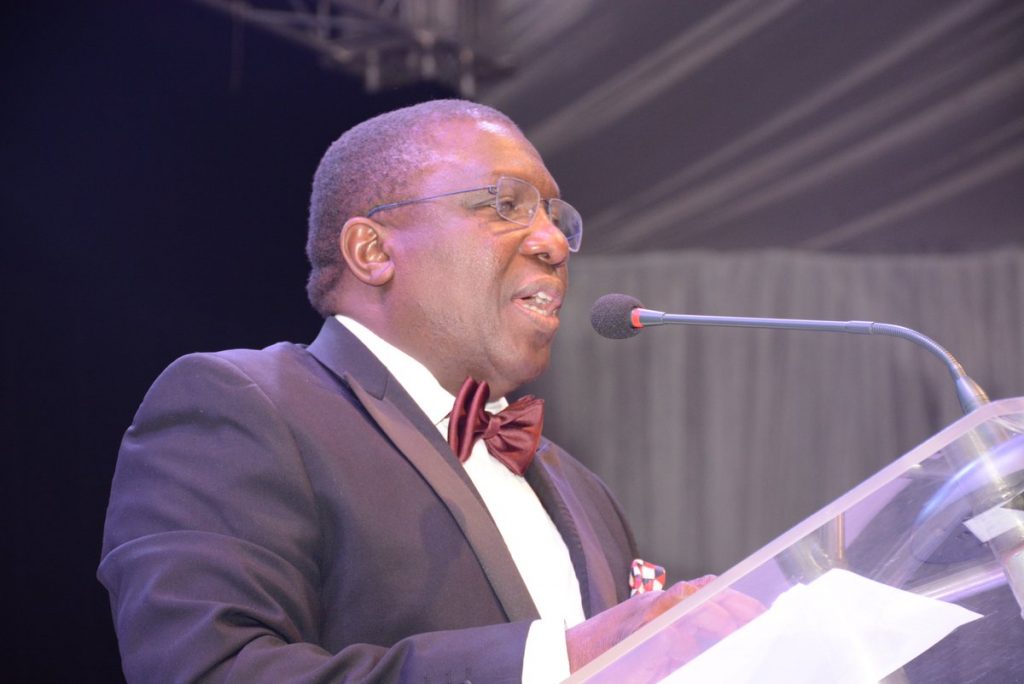 In Uganda, Mugerwa has been serving as Non-Executive Director at East African Breweries Limited as well as Chairman/Non-Executive Director at Dfcu Bank. His days at dfcu Bank were overshadowed by the controversial takeover by dfcu Bank of troubled lender Crane Bank- process that was recently found to be flout with several irregularities by a Parliamentary probe Committee.
Dfcu faces several multibillion shilling law suits as a result of the acquisition.
Trailblazer and one of a Ugandan few oil and gas lawyers
When CEO East Africa Magazine reached her by telephone regarding the appointment, she declined to comment.
"I can't comment. I can't comment for now," she said on the phone.
Jimmy Mugerwa was unreachable by phone and he did not respond to our WhatsApp messaging inquiries by press time.
However, from industry sources, Mariam is an experienced oil and gas lawyer, very familiar with corporate and commercial law as well as the legal and regulatory issues across the oil and gas business value chain- upstream, midstream and downstream.
She is the first female chief executive in an all-male dominated oil & gas majors troika, consisting of Tullow Oil, CNOOC and Total SA- but certainly no stranger.
Until her appointment, Mariam has been working as General Counsel-East Africa since May 2015- where she headed the Tullow Uganda and Kenya legal Teams, to "enable proactive resourcing and risk management of legal issues relating to Tullow's Uganda and Kenya Business Units", according to her LinkedIn profile.
She was also the team leader on "all material legal and compliance risk issues impacting the Ugandan and Kenyan business units."
In that capacity, she also doubled as a Director on the Tullow Uganda Operations Pty Limited Board.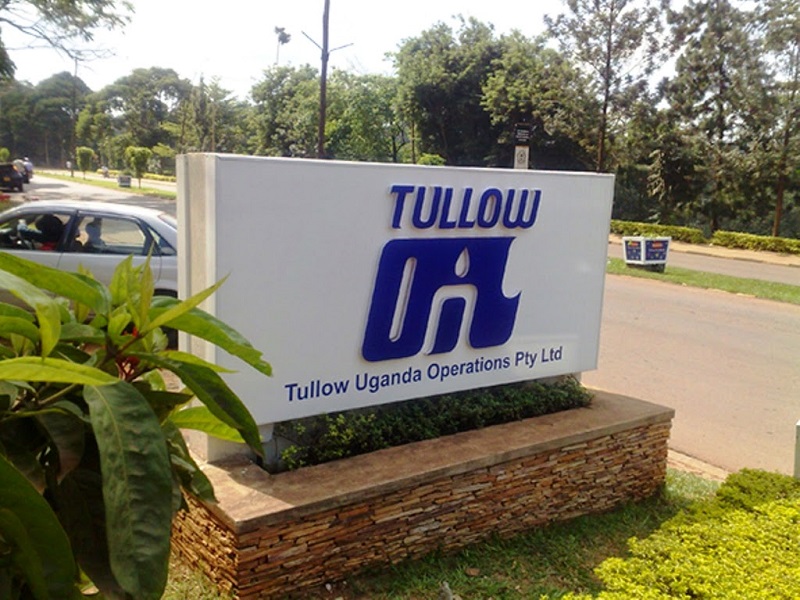 Before that, the she was the Regional General Counsel-Uganda- from January 2011 to May 2015. In that capacity she dealt with a number of issues especially the management of the Joint Venture between Tullow, Total E&P and CNOOC.
Before Tullow Oil, she worked for over 12 years within the Shell International BV family in various capacities and in a number of jurisdictions.
At Shell she started out as Company Secretary and Legal Advisor- at Shell Uganda Limited, between June 1998 to September 2003 and then headed to Brunei where she was a Senior Legal Advisor for 2 years at Brunei Shell Petroleum Sdn Bhd. She then headed to Shell International BV headquarters in the Netherlands as Legal Counsel, Gas & Power for slightly over 3 years.
From here, she got appointed Legal Counsel at Shell International Exploration and Production BV where she was assigned to the Shell Development Kashagan BV (the entity tasked to engineer, develop and construct facilities to bring phase II of the Kashagan field in the North Caspian Sea to full commercial oil and gas production.
The Kashagan project involved a consortium of seven international oil companies and the National Oil Company of Kazakhstan. Her major role, involved managing and advising on licensing, regulatory and legal issues arising out of the North Caspian Sea Production Sharing and Joint Operating Agreements.
As Uganda moves closer to oil production, Tullow Oil will be counting on her domestic, regional and global expertise in upstream, midstream and downstream operations to bring the prize home.
Perhaps a change in management could also warm up Tullow Oil's planned sell of their 21.57% in Ugandan exploration areas to Total SA, a move that has overly delayed.
Before Shell, she worked as Legal Officer at Uganda Petroleum Company Limited (formerly Mobil Oil Uganda), between 1994 and June 1998,
Mariam holds Bachelor of Laws (LLB) from Makerere University and Masters of Law, Commercial and Corporate Law from the London School of Economics and Political Science. She also holds a Diploma, in Petroleum Policy and Management from PETRAD-Stavanger, Norway as well as a Diploma in Legal Practice, from the Law Development Centre in Makerere.
She went to Stella Maris Boarding Primary School, Nsuube and then Kibuli Senior Secondary School where she completed her Uganda Advanced Certificate in Education (A-level). She is married Professor Swaibu Mbowa, a Makerere University Agricultural Economics don and a Research Fellow at the Economic Policy Research Centre (EPRC). 
She is an advocate of the High and Supreme Courts of Uganda.
CEO OF THE MONTH: A tale of Fabian Kasi's 9 years at Centenary Bank and the making of Uganda's 2nd largest bank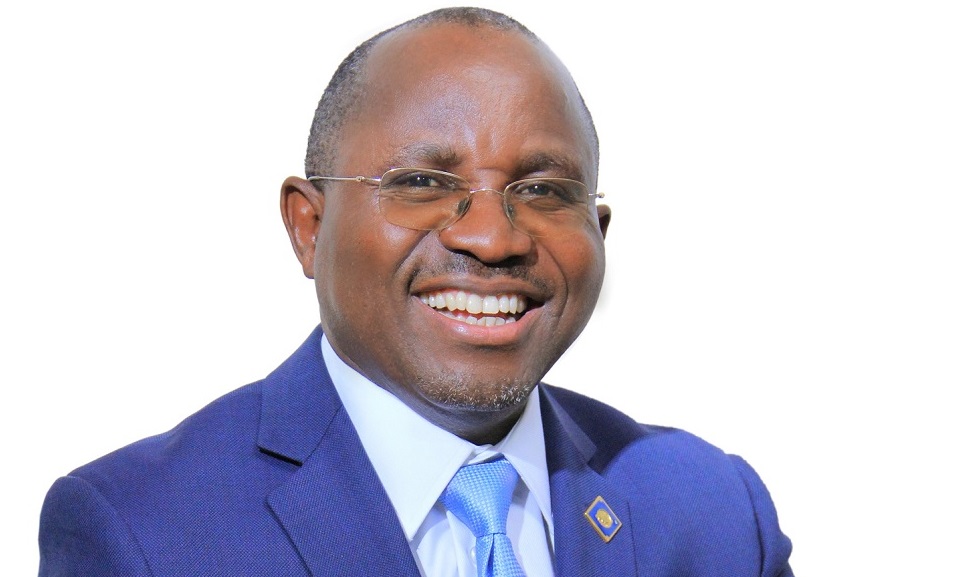 Centenary Bank's soft-spoken Managing Director, Fabian Kasi, this August, starts his 10th year at Centenary Bank- 10 years of impressive growth, whichever way you look at it.
Kasi, was among the first crop of indigenous CEOs to head the top 10 banks in the late 2000s- previously, a preserve of foreigners- mainly Kenyans. At the time, he became CEO in 2010, he was one of only three Ugandan CEOS of the top 10 banks- the other being Juma Kisaame (dfcu) and Nicholas Okwir (Housing Finance Bank).
Thanks to him and other good performing Ugandan CEOs, who broke the glass ceiling, today there are five Ugandan CEOs of the top 10 banks, but perhaps more importantly, the top three banks are all led by Ugandans.
Other than Centenary Bank, the No.2 bank, Stanbic Bank, Uganda's largest bank is headed by Harvard alumni Patrick Mweheire and dfcu Bank, in the 3rd position is headed by Mathias Katamba.
Just like Kasi, Katamba is also a home-grown CEO, who rose through the ranks and different banks.
Unlike the two other banks, Centenary Bank is also majority Ugandan owned- 70.1%. The Registered Trustees of 19 Catholic Dioceses in Uganda (38.5%), the Registered Trustees of the Uganda Episcopal Conference (31.3%) and 4 other Ugandan individuals own 0.4%.
ALSO READ: Money men: The 8 gentlemen who control 77% of Uganda's banking industry https://www.ceo.co.ug/money-men-the-8-gentlemen-who-control-77-of-ugandas-banking-industry/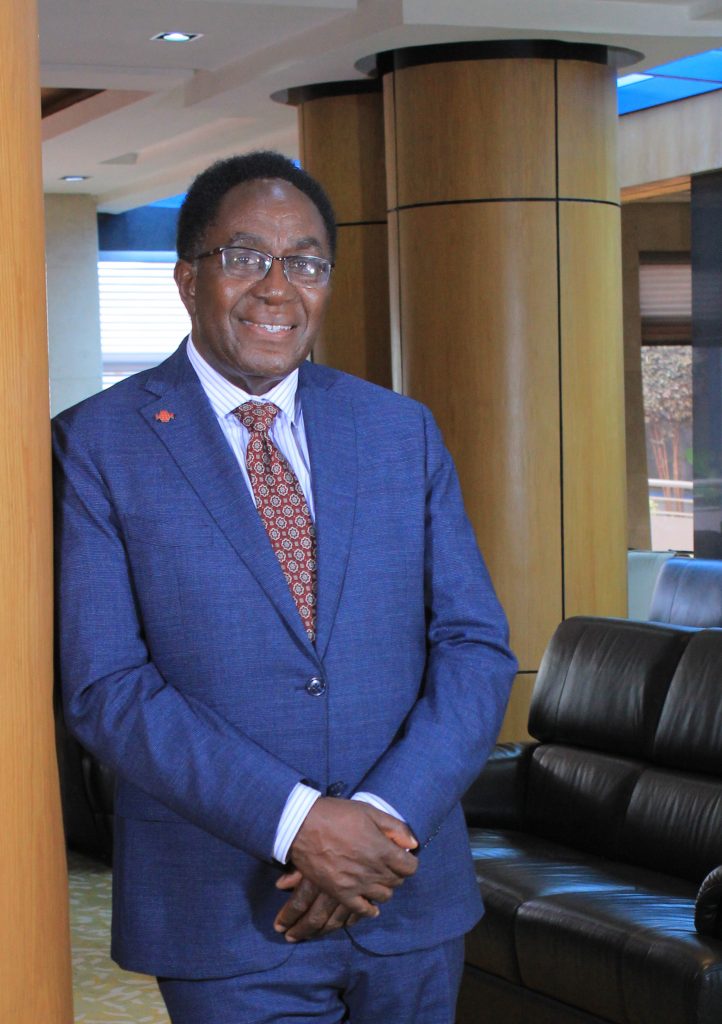 The remaining shares are owned by SIDI- Solidarite' Internationale pour le Development et l'Investissement (International Solidarity for Development and Investment) based in France that owns 11.6% and STICHTING HIVOS-TRIODOS FONDS, an investment fund, specializing in investing in microfinance and trade finance, managed by Triodos Investment Management in the Netherlands, owns 18.3%.
From fourth to the second largest bank in Uganda
During the 9 years of Fabian's reign the number of customers, has grown by 63.4% from 1,003,295 that he inherited in 2010 to 1,639,602 customers at the end of 2018- a compounded annual growth rate (CAGR) of 5.6%.
The number of branches has also grown from 48 in 2011 to 73 at the end of 2018, backed up by 179 ATMS at 132 locations across the country.
Fabian has also embraced digital banking and has over the last 5 years invested heavily in digital banking with a view to decongest the banking halls and ATMS- which is perhaps one of the bank's greatest undoings.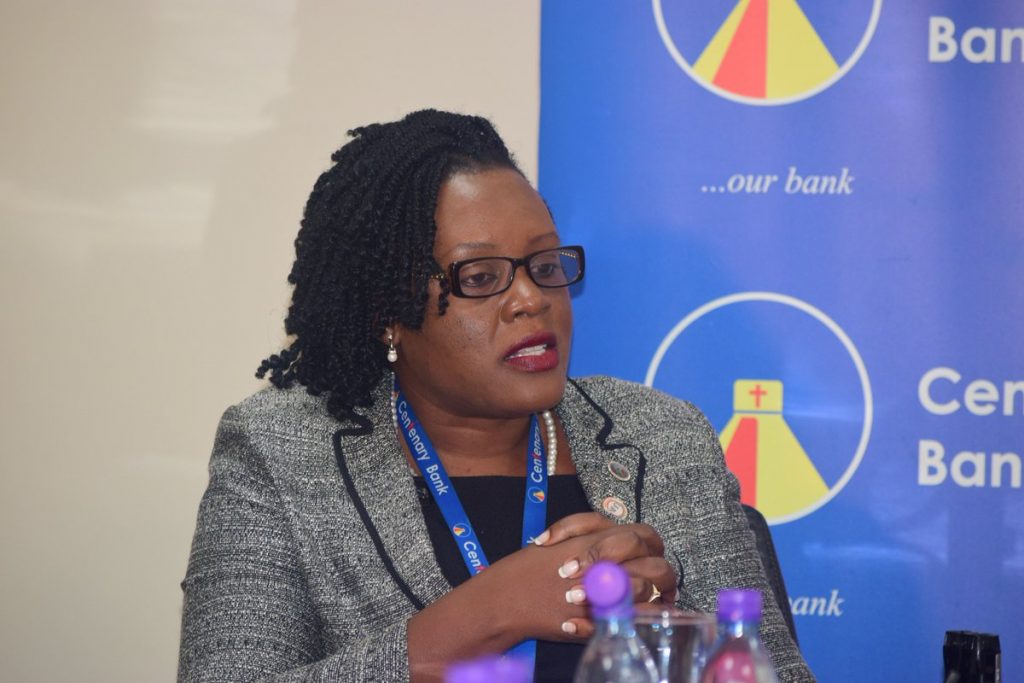 In October 2015, the bank launched its flagship Centemobile banking platform that enables clients to transact and access banking services on their mobile phones, whenever and wherever they are, as long as there is network coverage. The platform by end of 2018, had 701,801 registered customers of which 144,192 were active with 1,268,833 transactions by end of December 2018- accounting for 30.1% of the bank's transactions.
The bank also closed 2018 with 2,404 registered banking agents all over the country.
ALSO READ: Earnings of CEOs and Executive Directors of 23 of 24 of Uganda's banks: https://www.ceo.co.ug/exclusive-earnings-of-ceos-and-executive-directors-of-23-of-24-of-ugandas-banks/
These innovations and an aggressive expansion strategy, has seen customer deposits grow 4 times or 261.8% from UGX630.8 billion in 2010 to UGX2.3 trillion in 2018- an annual compounded growth rate of 16.4%.
Growth in deposits, has facilitated a 261.8% growth in lending from UGX395.8 billion to UGX1.53 trillion in the same period- allowing the bank whose 75% of income is derived from interest income, to grow by 200.4%, from UGX189.1 billion in 2010 to UGX568.2 billion at the end of last year. Profitability over the 9 years has also grown by nearly four times or 266.1%, from UGX29.4 billion in 2010, to UGX110 billion in 2016, declining minimally to UGX100.1 billion in 2017 and closing 2018 at UGX107.6 billion. Overall, profits have grown by an average 15.5% annually- above the industry average.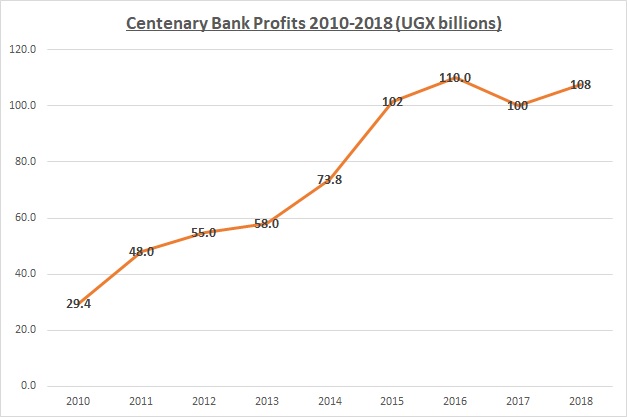 The bank's asset base has as a result also grown by nearly 4 times or 292.8%, from UGX807.2 billion in 2010 to UGX3.2 trillion in 2018- an annual CAGR of 16.4%.
This impressive growth, led by an all Ugandan trio- Fabian, together with Simon Kagugube, the Executive Director and Prof. John Ddumba Ssentamu the board chairman for the 9 years, has seen Centenary Bank move from the fourth largest bank by assets- UGX807.2bn and 7.12% market share in 2010 to the second largest bank with UGX3.2 trillion and 11.3% market share at the end of 2018.
To put this into perspective, by end of 2018, Centenary bank was larger than the Ugandan asset base of 11 banks at the bottom of the chain combined i.e. Ecobank, United Bank for Africa, Tropical Bank, Exim Bank (Formerly Imperial), NC Bank, Guaranty Trust Bank, Finance Trust Bank, Bank of India, Commercial Bank of Africa, Cairo International Bank and ABC Capital Bank.
The 11 banks together had UGX2.6 trillion in assets.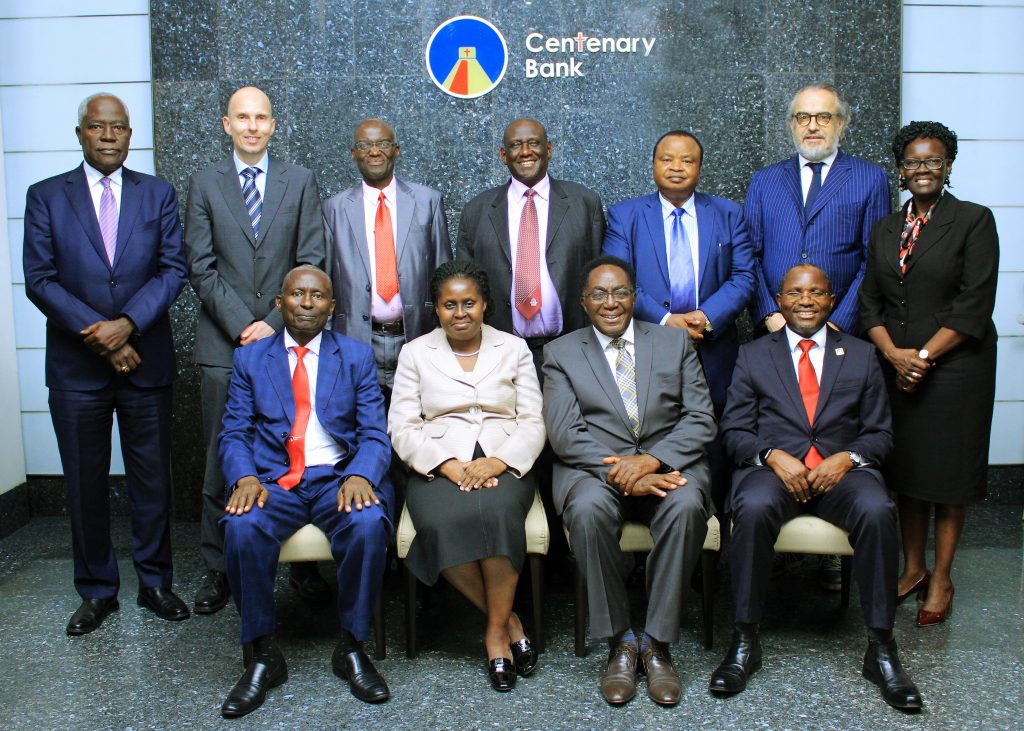 The bank has also jumped from the fourth biggest deposit taker- UGX630.8bn and 7.82% market share in 2010, to become the second biggest deposit taker, receiving UGX2.28 trillion and 11.7% of industry deposits at the end of 2018.
At the end of 2018, Centenary, had also grown from being the fifth biggest lender with UGX395.8bn loan book and 7.32% market share in 2010 to become Uganda's second biggest lender with UGX1.52 trillion lent out, translating into 12% market share.
As a result, the bank has also moved from being the fourth most profitable bank- UGX29.3bn and 10.3% market share in 2010 to the second most profitable bank with UGX107.6 billion or 14.3% of industry profitability.
But who is Fabian Kasi?
Fabian has been a banker almost all of his working life.
He started as a Banking Officer at Bank of Uganda in 1992. After eight years, he briefly worked as a Director of Finance & Administration at Finca Uganda, a global microfinance organisation, before heading out to Rwanda's Banque Commerciale du Rwanda (BCR) as CFO.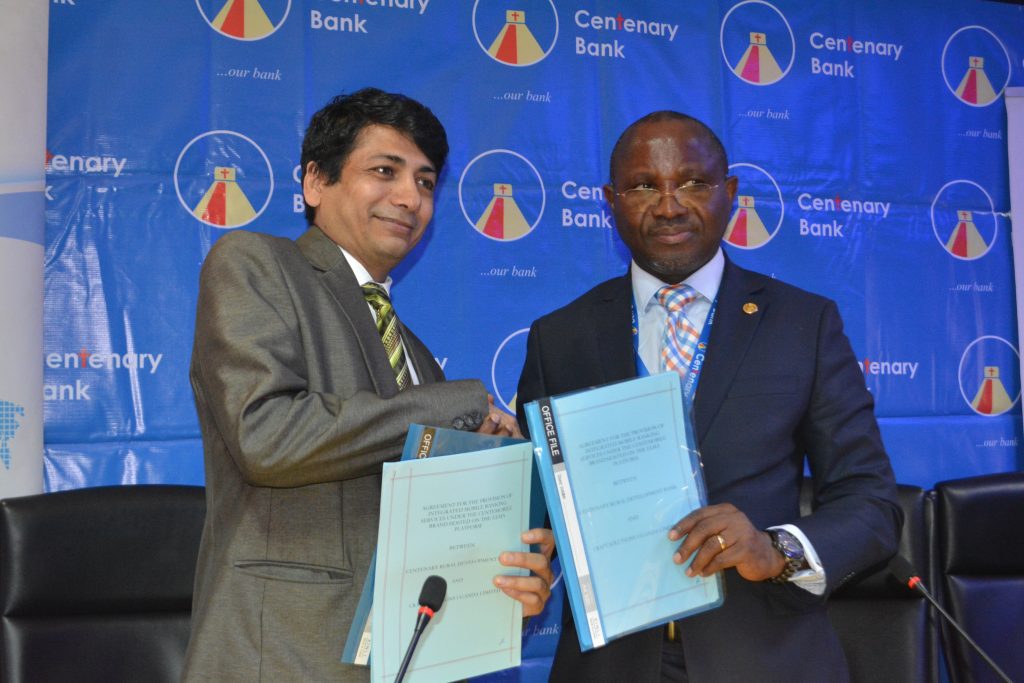 After just 9 months in Rwanda, he was appointed the Managing Director for Finca a job he held for 8 years and 3 months.
He was appointed Centenary Bank Managing Director in August 2010.
He holds a Bachelor's degree in Commerce and Accounting from Makerere University, as well as an MBA from the University of New Castle in the UK.