HiPipo, through its Include Everyone program recently honoured 'Kenya's Bill Gates' – Kamal Budhabhatti with the Africa FinTech CEO of the Year award.
This prestigious accolade was presented to Kamal Budhabhatti during the 2019 Include Everyone Summit and Digital Impact Awards Africa held on 20th September 2019 in Kampala, Uganda and attended by over 300 delegates from across Africa.
According to HiPipo CEO, Innocent Kawooya, "the Africa FinTech CEO of the Year award goes to an outstanding Chief Executive/Managing Director who has created or spearheaded cutting edge innovation, a FinTech leader who may have taken a calculated risk and the risk has paid off by positively impacting the FinTech sector including mobile, digital currency, banking, finance, tech or start-up."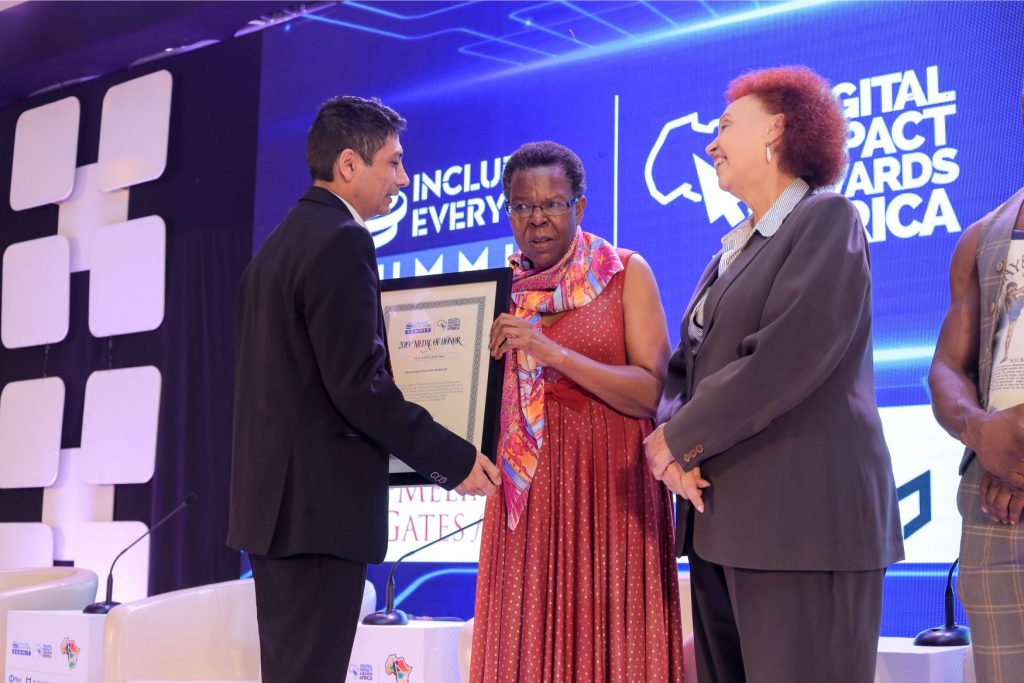 Nicknamed Kenya's Bill Gates by Forbes magazine, Kamal Budhabhatti is an unassuming Indian-Kenyan entrepreneur working unremittingly towards putting African software on the global map.
He is the founder and CEO of Craft Silicon, a Kenyan software company serving over 300 institutions/customers across Africa, emerging Asia and the rest of the world. He founded Craft Silicon in October 2000.
Today, under his leadership and vision, Craft Silicon has been recognized as one of the biggest software houses across the emerging markets with its other development center and relationship office in India and USA respectively. He is a voracious programKamal Budhabhatti is Africa FinTech CEO of the Year (1)mer with expertise in C#, Java and Mobile computing. Craft Silicon's market value of around $250 million and boasts annual revenues of $50 million.
His company provides modified, cutting-edge software in core banking, microfinance, mobile, switch solutions and electronic payments for customers on four continents. The company services over 200 clients in 40 countries spread across Africa, Asia, Europe and the Americas. Clientele includes some of Africa's most successful financial institutions, and the company has offices in Kenya, India, Nigeria and the United States. Craft Silicon has an office in Silicon Valley — in Palo Alto, California – one of the very few Kenyan companies to achieve such a feat.
The company has a market value of around $50 million and boasts annual revenues of $6 million. While these might seem minuscule or insignificant figures in comparison to the likes of Microsoft, Oracle, SAP or Infosys, this still represents considerable success. Craft Silicon is where hundreds of other African software companies dream to be, and Kamal Budhabatti is the one who made it all happen
Who is Kamal Budhabhatti?
Kamal is actively involved in researching & crafting necessities of the organization to position Craft Silicon among the best financial technology companies in the world.
Born to a newspaper-vendor father in Jamnagar, a small commercial town in the west coast of India, Budhabatti studied physics at a university in India. While at school, he developed an interest in computers and software, and learned computer programming as a pastime. He graduated with good results, but struggled to find a job in India. When a friend informed him of a data-entry job in Nairobi, Kenya, he jumped at the opportunity and took a flight to the East African country.
He got the data entry job, but it was not long before he got bored of the daily monotonous task of sitting behind the computer, reading through heaps of old, dusty files, and keying in data. He was uninspired, and before long, he hated his job. It was too mundane for this builder of dreams.
His entry into business was a stroke of luck. In 2000, a friend informed him of a bank which desperately needed clearing house software. Kamal deployed the programming skills he had garnered, and set to work, using his office hours to develop the software. When his boss found out that Kamal was using office hours and property for his own personal interests, he was fired instantly and deported back to his native India.
Adamant, Kamal vowed to return to Kenya. He still had not finished writing the clearing house software that the bank desperately needed. So, he raised money and purchased a ticket back to Kenya.
When he returned, things were worse. He had very little money on him, so he squatted with a friend in a dinky apartment, spending many sleepless nights perfecting his software. He ate only once a day as he struggled to save money.
But his fortunes changed instantly when he presented the software to the bank. They loved it and paid him handsomely for his efforts. Excited by his sudden windfall, he began peddling the software to other banks and financial institutions. It became a hit; several of them gave him contracts to develop other similar products, and he was in business.
That was in 2000. Craft Silicon was born. Over the years, Kamal has aggressively pursued growth and expansion. The company now has over 200 employees and is rapidly expanding still. From the dingy apartment he started off from, Craft Silicon now operates from its corporate Headquarters, the $5 million Craft Silicon campus in Nairobi which boasts of wireless internet connectivity, swimming pools, a gym, bars, pool tables and a basket court. Employees are pampered with fat salaries, free lunch and a comprehensive medical scheme among other incentives.
But Budhabatti is far from content. A man of huge ambitions, he plans to have Craft Silicon listed on either the London or New York Stock Exchange someday. I wouldn't be quick to dismiss his dreams.