Kadaga teaches Munyagwa the constitution and parliament rules of procedure; declares BoU fresh probe as out of order and unconstitutional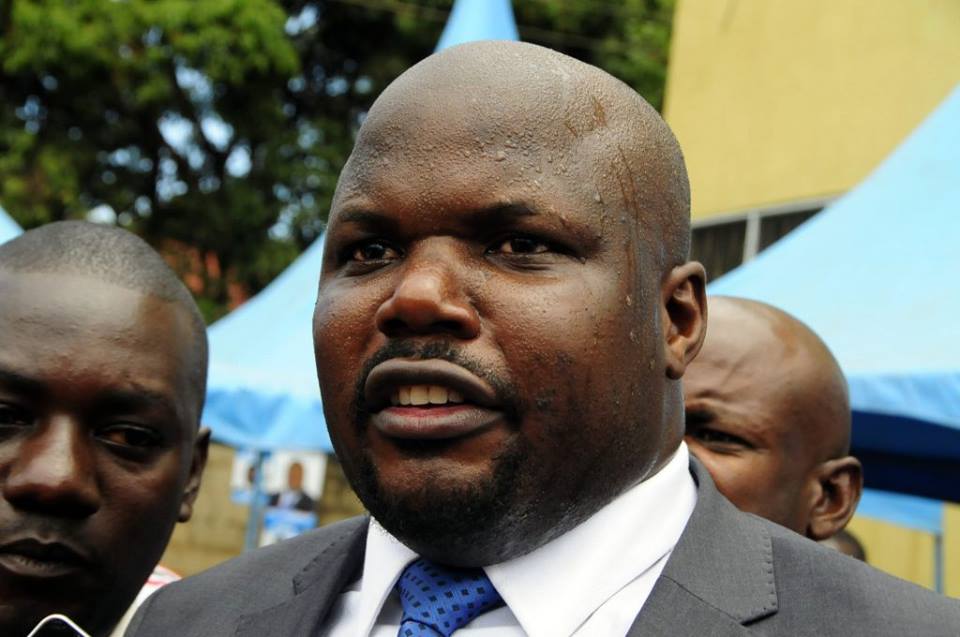 The Speaker of Parliament, Rt. Hon Rebecca A. Kadaga has declared, new COSASE Chair, Hon Mubarak Munyangwa's attempts to start a fresh probe on Bank of Uganda's irregular closure of 7 commercial banks as "out of order" and in multiple breach of several parliamentary rules of procedure.
Kadaga, in her 10th June 2019 letter to Munyagwa, told him to "refrain from further proceeding" with the probe until "otherwise directed by the House."
It has been reported that Munyagwa is trying to assist Bank of Uganda officials to account for UGX478.8 billion, the central bank said it injected into Crane Bank between 20th October 2016 and 25th January 2017, but could not account fSor, when asked by Parliament to do so.
A 20th December 2018 audit by the Auditor General ordered by COSASE, then chaired by Munyagwa's predecessor, Bugweri County, found that out of the UGX478.8 billion, an equivalent of UGX270 billion could not be traced to its final destination.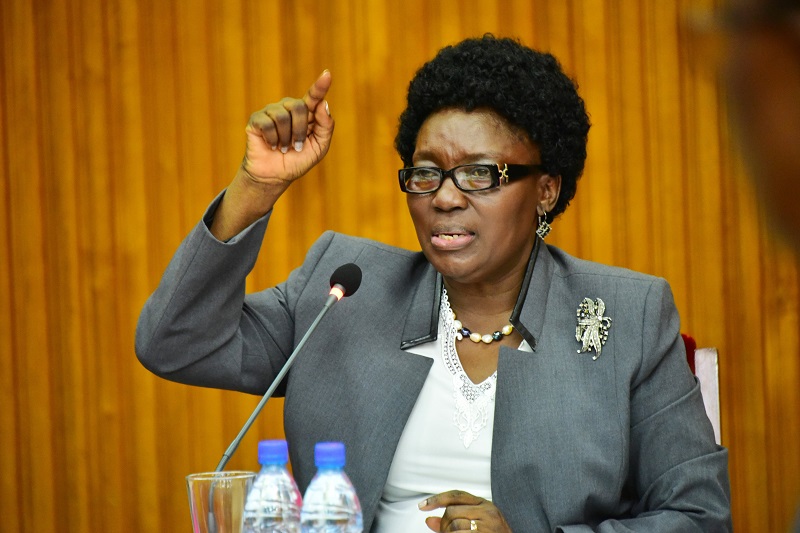 Analysts believe that to abet this anomaly, Munyagwa on Tuesday, 28th May 2019, hastily named a select sub-committee to probe what he says is "unfinished issues" in the BoU probe. The five-member committee is headed by his vice chairperson, Mr Ibrahim Kasozi of Makindye East Constituency and has since met with BOU officials led by the deputy Governor, Dr Louis Kasekende, and tasked them to respond to outstanding Auditor General's queries, a move that some of the MPs have interpreted to mean, re-opening the probe that was concluded by then COSASE chairman and Bugweri County MP Abdu Katuntu.
Munyagwa's moves also sparked off a public outcry and subsequently 2 members of the public petitioned the speaker on 29th and 31st May 2019 asking her to intervene.
Breach of parliamentary rules of procedure
In her letter titled: "RE-OPENING THE INVESTIGATION INTO THE BANK OF UGANDA CLOSURE OF COMMERCIAL BANKS BY THE COMMITTEE ON COMMISSIONS, STATE AUTHORITIES AND STATE ENTERPRISES," Kadaga told Munyagwa that constitutionally COSASE's powers are drawn from the larger House and that its work is drawn from reports of the Auditor General in exercise of his/her constitutional mandate under Article 163 of the Constitution of the Republic of Uganda.
She also guided that the said AG reports have to be adopted by the house who then delegate any reviews of the reports to COSASE.
"Under rule 178 (4) the committee, upon receipt of the Auditor General's report, is required to consider and examine the recommendations of the Auditor General and thereafter under rule 178 (5) to lay the report of the committee on the table for purposes of debate by the House under clause (5) of article 163 of the Constitution. Once the committee, as a delegate of the House, has tabled a report for debate, it has sufficiently discharged its burden and the report becomes property of the House," Kadaga guided.
"Upon so doing if the report is adopted (like was the case in the matters of closure of commercial banks by bank of Uganda) it becomes a report of the Parliament of Uganda. The committee then stands discharged in respect of any authority of the House on the subject matter of the report," Kadaga wrote,
She further told Munyagwa that: "It is evident that no other report has been authored by the Auditor General to Parliament in respect to closure of commercial banks in Uganda by Bank of Uganda to warrant an inquiry into the same by the committee. Similarly, no authority of the House has been granted to freshly investigate the closure of commercial banks."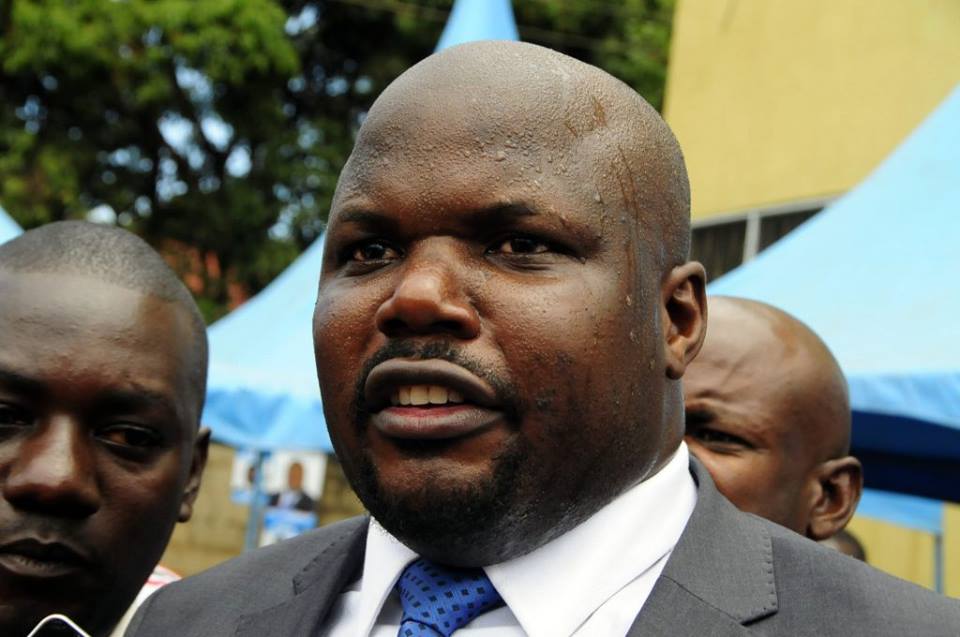 "Please be further advised that once the recommendations were adopted, it is incumbent upon the Government to respond by way of a Treasury Memorandum, which has not yet been done."
"In light of the above findings, I am of the firm opinion that your action in trying to re-open a matter that has already been substantively considered and finalised by Parliament in the very recent past, in the absence of a fresh report of the Auditor General on the subject or authority of the House, whose the delegate the committee is, is not founded in the constitution or indeed in the rules of procedure of Parliament," Kadaga ruled.
"I finally wish to draw your attention to Rule 219 of the Rules of Procedure which provides as follows:
"(It is out of order to attempt to reconsider any specific question on which the House has come to a conclusion during the current Session." It is evident that you are in breach of Rule 219.
I also draw your attention to Rule 219(2) "Notwithstanding sub-rule 1 the House may reconsider any question upon which a decision has been taken by the House if the motion for revision is taken by a vote of half of all Members of Parliament participating in that decision," Kadaga went on to school Munyagwa.
"I note that no motion was moved either by you as Chairperson or by any other Member to that effect. I therefore propose and guide that you should refrain from further proceeding in relation to this matter until otherwise directed by the House," she ruled.
OPINION: Banning dollar rents is erroneous; reviewing the Landlord and Tenant Bill is not an option but a necessity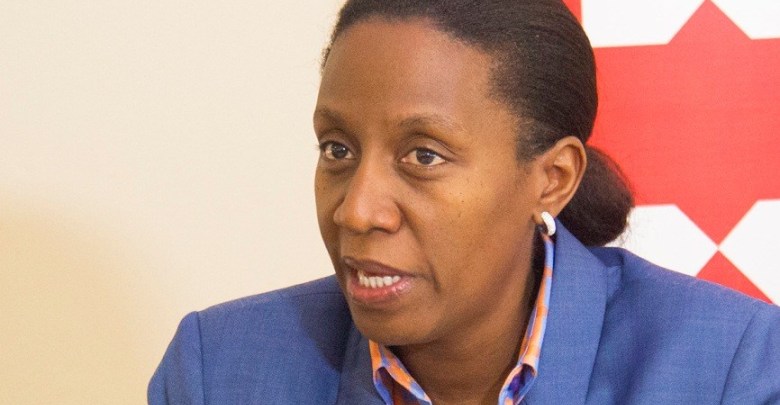 At 8.00pm on Wednesday 26th June, News broke that Parliament had passed the Landlord and Tenant Bill 2019 in its original form despite several pleas from landlords, tenants, the financial sector, and more recently some enlightened members of parliament and Cabinet ministers to review the bill and make it fit for purpose. So, what does this mean moving on?
My newspaper article last year (https://www.ceo.co.ug/taxing-landlords-real-estate-should-not-be-treated-like-fast-moving-consumer-goods/), labored to explain the dire consequences of passing the bill as had been originally drafted. For the record, and avoidance of doubt, I will reiterate some of the points I raised in that article. I am a proponent of legislation. Good legislation that will enable a strong and stable property market by encouraging and attracting local and foreign investment, creating employment in this sector, and growing our tax revenue and economy ultimately.
Contrary to what the parliamentarians are claiming, the bill as it is in no way protects the small trader or tenant, actually, it has just made their situation worse, by making them more prone and susceptible to the consequences of a weakening shilling and arbitrary rent increments. On a more macro level, the bill has diminished the comparative advantage of Uganda over other countries as a real estate investment destination for foreign and local investors who invest in hard currencies like the US dollars, for hard currency rental income streams and better yields on investment.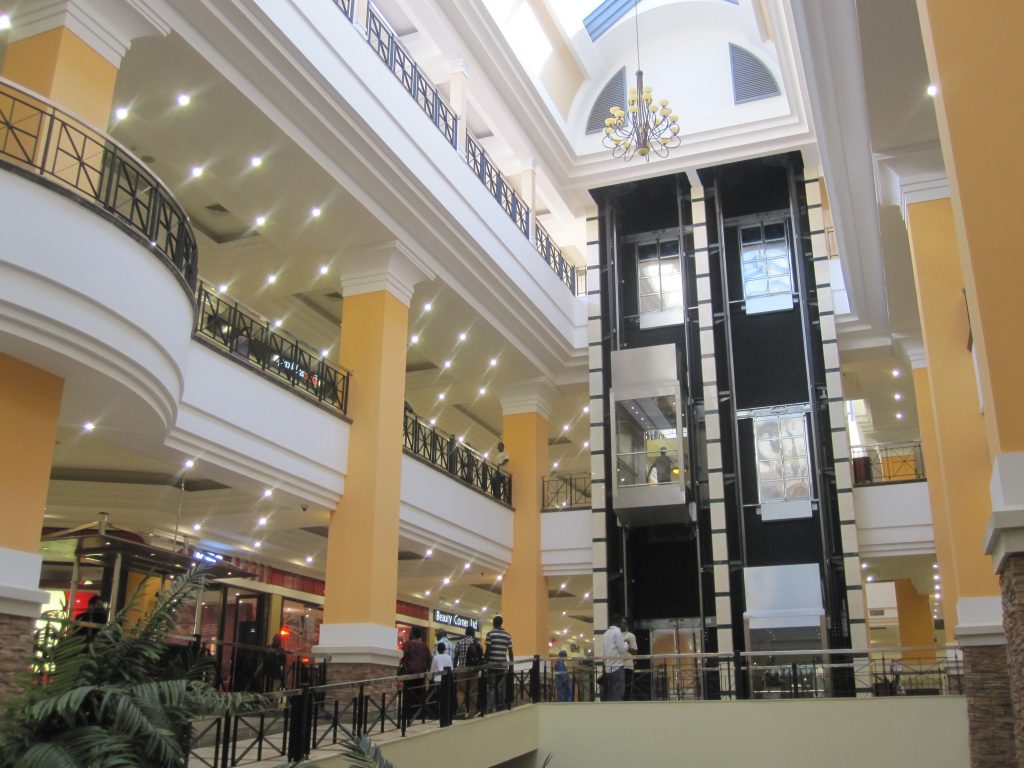 It would have been more practical to separate the act regulating commercial and residential tenancies, instead of having them regulated under the same Act. For obvious reasons, these tenancies are different and cannot be regulated the same way. The law regulating an apartment, will not be applicable to that regulating a shopping mall. For example, the capital costs incurred by a residential tenant to fit out their apartment with movable fittings, cannot be compared to those incurred by a retailer in a shopping mall. Some retail anchor tenants incur fit out costs of up to $5m! As such, the latter will require guaranteed tenure for the lifespan of their tenancy whereas residential tenants require the flexibility of notice periods. The bill as passed, has protected small traders from the fixed term of a lease but will impact significantly on commercial tenants as they are not in a position to set up business where they cannot guarantee the full tenure.
The cause of arbitrary rental increments, specific to Kampala City Traders Association (KACITA) tenants, is simply because the relationship between the landlords and tenants is informal. The tenants have no tenancy agreements, and landlords take advantage of this. Treating the symptom of increasing rents is pointless if the root cause has not been addressed. You cannot enforce the terms of a verbal agreement and this should not be an option if they hope to achieve their desired objective.
Question, why are these challenges of arbitrary and unfair rental increments not seen in the more prime malls where tenants are paying dollar rents? Answer: because the landlord / tenant relationship is formal, contractually bound by a lease agreement which is signed by a willing tenant and willing landlord prior to tenant taking occupation. The terms and conditions of the lease are very clear, both parties know what to expect and there are no surprises. A landlord cannot decide to wake up one morning and shut down an entire mall (which has become a habit downtown) to settle scores with their business partners, leaving tenants totally helpless. Is this also because of dollar rentals? This impunity from landlords is because there is no legal recourse.
All attention and focus have been given to the issue of currency in which rent will be paid, and this seems to be the fulcrum on which the need for a Landlord and Tenant Bill is turning. However, addressing this issue alone is pointless, if other aspects of property management, and financing are ignored. As I have argued before, this issue is bigger than KACITA, and KACITA is not Uganda. Neither do they control the property market of Uganda. In fact, even their contribution to the tax revenue of the country is incomparable to property developers / owners of commercial properties in the country at large.
How then do you ban dollar rentals, without giving due consideration to other factors in the property development cycle and value chain? It is inconceivable to outlaw dollar rents without bearing in mind the impact of such a regulation on the finance sector, and the economy as a whole. I am hoping that our Honourables are aware that dollar denominated loans are cheaper (8%) than shilling loans (20%), which is why most commercial properties are financed by dollar loans. This being the case, were the banks consulted on the feasibility of converting these dollars denominated loans to shilling loans? In order for the borrowers to afford their repayments they will have to increase the rent extortionately and the tenant will pay the price. However, there is also a possibility that the banks will not accept to reschedule these loans. Have the repercussions of this been thought through? Or the fact that non-performing loans will increase, repossessed properties will become the order of the day; crashing the property market to smithereens?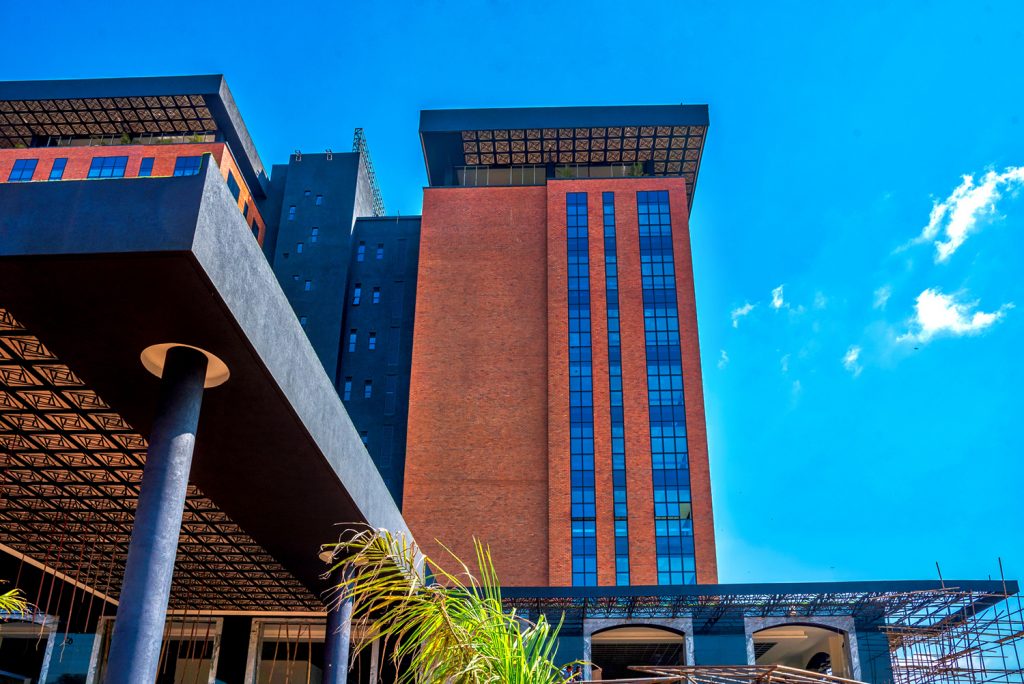 The arguments in parliament were that countries like UK, USA, Europe, China, insist on local currency rents. This is correct, but why? For example, the USD is found in a pair with all of the other major currencies and often acts as the intermediary in triangular currency transactions. This is because the USD acts as the unofficial global reserve currency, held by nearly every central bank and institutional investment entity in the world. It is for this reason that Uganda fixes her exchange rates to the USD to stabilize it, rather than allowing the free (forex) markets to fluctuate its relative value. Why is this the case? Because of the volatility of the shilling to many external factors. Pray I ask, is the shilling a globally traded currency? When our honourables travel to America, are they able to take shillings and exchange them for dollars at JFK Airport? Or London Heathrow for that matter? But you can exchange dollars in London, Japanese Yen in Switzerland, and the Euro in South Africa. The common thread being that these are strong, stable currencies.
You cannot pass a bill on the whims of 1 interest group (tenants) to the economic and social disadvantage of the rest of the country
No prudent investor will go to America, and get property development financing in Pounds Sterling or Euros, simply because it would not make any economic sense. It would be more expensive to borrow in any other foreign currency than the local currency – the USD. Why? Because the USD is a strong, stable currency, and there are several federal reserve banks with adequate deposits to lend at affordable rates. In Uganda it is cheaper to borrow in USD because the reverse is true. It will also make sense to make loan repayments in the same currency as you have borrowed, because 1. it is the terms and conditions of our financing institution and 2. dollar rentals are cheaper than shilling rentals because they are more stable (minimal fluctuation to CPI). At the end of the day, $10.00 per square metre converts to 37,550/- and can fluctuate up or down but mainly upwards, by up to 30% in 1 year. Rentals will still remain pegged to the dollar, but paid in shillings, subject to the exchange rate, and annual escalations on the shilling of over 20% to keep up with interest rates, instead of 3% escalations on the dollar as is the market rate. So, who will be most affected by the dollar rental ban? The bill attempts to limit the extent of the above collateral damage to the tenant by stating that rent increments per annum will be capped at 10%. Are they also going to cap interest rates?
I am sure the honourable Parliamentarians also appreciate why our finance costs are high? Put simply, our savings as a banked demographic are low, therefore banks do not have enough deposits to lend at affordable rates. They in turn need to borrow the money they require to lend to borrowers, and this comes at a cost (both of borrowing and hedge against forex losses). Shouldn't we be focusing more on how we can increase savings and deposits as a means to lowering interest rates, and stabilizing the shilling?
The need to review this bill is not an option, it is a necessity, or our property market is going to be destroyed. The Uganda property market does not operate in a vacuum, and is a market which is open to both local and foreign investors, not just tenants. We must legislate for all with a long-term view on things. You cannot pass a bill on the whims of 1 interest group to the economic and social disadvantage of the rest of the country! China and America have shown increased interest in investing in Uganda's real estate sector. I am not certain however, that with such legislation which makes the ease of doing business in Uganda rankings plummet, alongside facing the fear of being imprisoned for "annoying" a tenant, and the inability of a landlord to distress for rent pits Uganda as, an attractive investment destination for property.
I am appealing to His Excellency The President of Uganda, not to assent to this bill in its current state. Property experts and professionals have offered their free services to help draft a better bill which will stand the test of time and encourage a vibrant property market in Uganda, but to no avail.
Author is Judy Rugasira Kyanda, MRICS
Managing Director, Knight Frank Uganda
Presidential Committee recommends urgent and comprehensive sweeping Central Bank reforms
A committee appointed by President Yoweri Museveni to study several complaints made to the Inspectorate of Government and Parliament about Bank of Uganda, has recommended "urgent and comprehensive review" of what it believes is an archaic "legal regime governing the Bank of Uganda." "The Bank of Uganda Act Cap 51 was last amended in 1993, […]
A committee appointed by President Yoweri Museveni to study several complaints made to the Inspectorate of Government and Parliament about Bank of Uganda, has recommended "urgent and comprehensive review" of what it believes is an archaic "legal regime governing the Bank of Uganda." "The Bank of Uganda Act Cap 51 was last amended in 1993, […]
MPs to move bill to trim Central Bank powers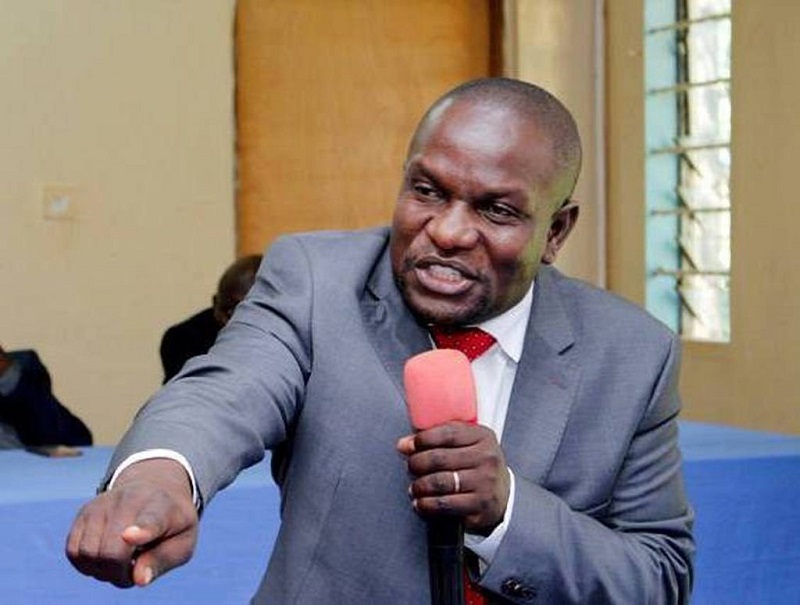 Two members of Parliament are in the process of drafting a private member's bill seeking to amend the Bank of Uganda Act so as to streamline governance at the central Bank.
Michael Mawanda (MP, Igara East) and Paul Mwiru (MP, Jinja Municipality East) say the failure by government to act on the report of the Public Accounts Committee on Commissions, State Authorities and State Enterprises (PAC – COSASE) on seven defunct commercial banks prompted their move.
Following the damning PAC-COSASE report, Dr. Ruhakana Rugunda, the Prime Minister and leader of government business in the House, said Government would respond in 3 months.
"Giving us three months would really be good time to do a thorough job" Rugunda said at the time.
Hon. Mawanda, at the time said, "If in 90 days they (the executive) don't bring the amendments, you will allow me to seek leave of parliament to table my private members bill in respect to amendments to BoU Act."
Nearly four months have since passed without any action from government, prompting Hon. Mawanda to make good on his threat.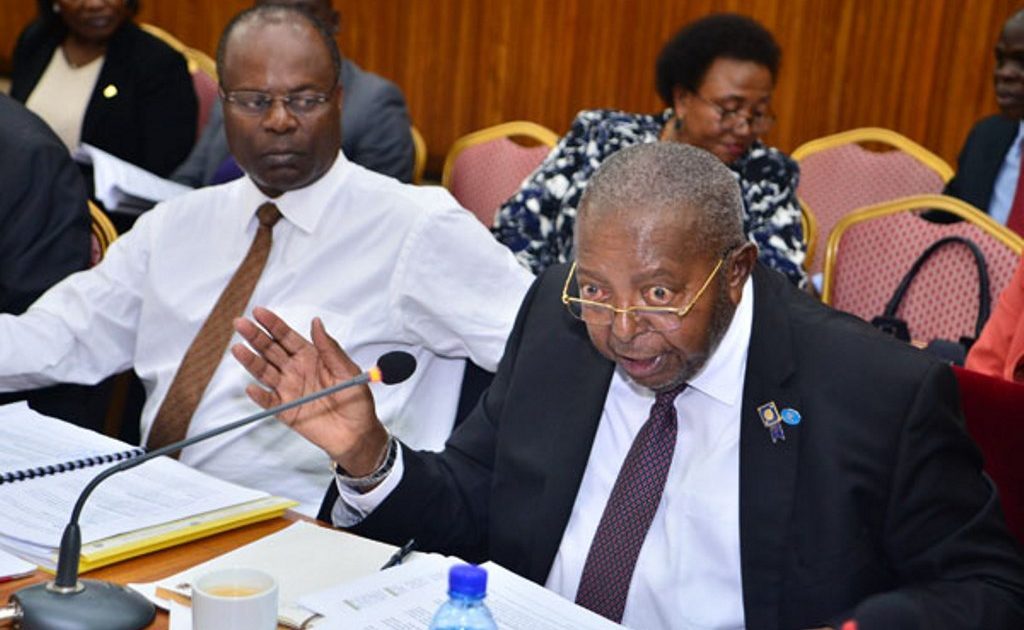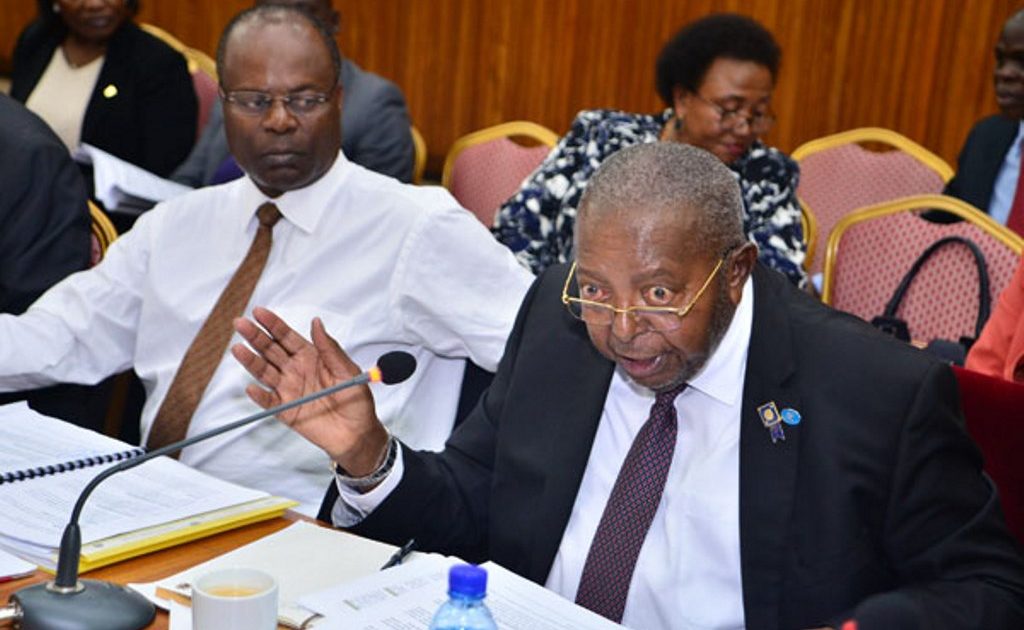 According to a report by NTV, Uganda's leading television station, the private members bill, to be known as Bank of Uganda Amendment Bill, seeks to amend the constitution and the Financial Institutions Act (2004) to among others, separate the office of Governor and his Deputy from that of the chairperson and vice chairperson of the BoU board respectively.
MPs on the PAC-COSASE probe, recommended amendment of Article 161 (4) of the Constitution that provides that the Governor and deputy Governor shall be Chairperson and Vice Chairperson of the Board respectively, arguing that the "objectivity of the Board and its independence from management may be strengthened by the separation of the role of the Chief Executive and Chair."
COSASE also recommended that all the implicated officials in the now infamous bank closures be held liable and punished accordingly.
"The executive implements what the board tells it. If you are the chief executive (Governor), you cannot again be the chairman of the board to implement what you have already decided on in the board. We would like to see the board of the bank independent and management independent," said Mawanda in an interview with NTV.
Hon Mwiru added that the central bank had abused its constitutional independence as shown by the PAC-COSASE probe, and therefore the said bill would seek to trip the central bank's independence.
"We had thought that by giving autonomy to the bank (BoU), we would achieve some degree of independence of the bank, but we have also not achieved that," he said, adding that the planned bill, "also seeks to empower parliament to carry out an appropriation and oversight role on BoU as it is with other government institutions."
"We have not been appropriating money to them (BoU) – they have been presenting their money to the board and as a result they would spend and consume their own reports," Mwiru said, adding that this is the reason that BoU has previously snubbed Parliament attempts to hold them to account.
"It is through the power of the purse that you can force someone to account or improve on certain other issues," Mwiru said.
Several experts and economists, have also previously called for sweeping reforms both in the governance and the mandate of the Central Bank.
The experts who include: Mr. Onegi Obel, an economist and capital markets expert, as well as economists and researchers Dr Fred Muhumuza and Dr Patrick Wakida, have called for a review of BoU's independence, but also called for BoU mandate to be expanded from just monetary policy management to include jobs growth.
In an interview with NTV, acting Information minister, Dr. Chris Baryomunsi said that cabinet has considered the PAC-COSASE report and will be able to give a report on the progress so far in addressing the COSASE recommendations in the coming weeks. The calls to reform BoU come at a time when the Central Bank is embroiled in a currency transportation scandal, where some illegitimate cargo belonging to private business people found its way on a top-security cargo flight carrying currency notes.