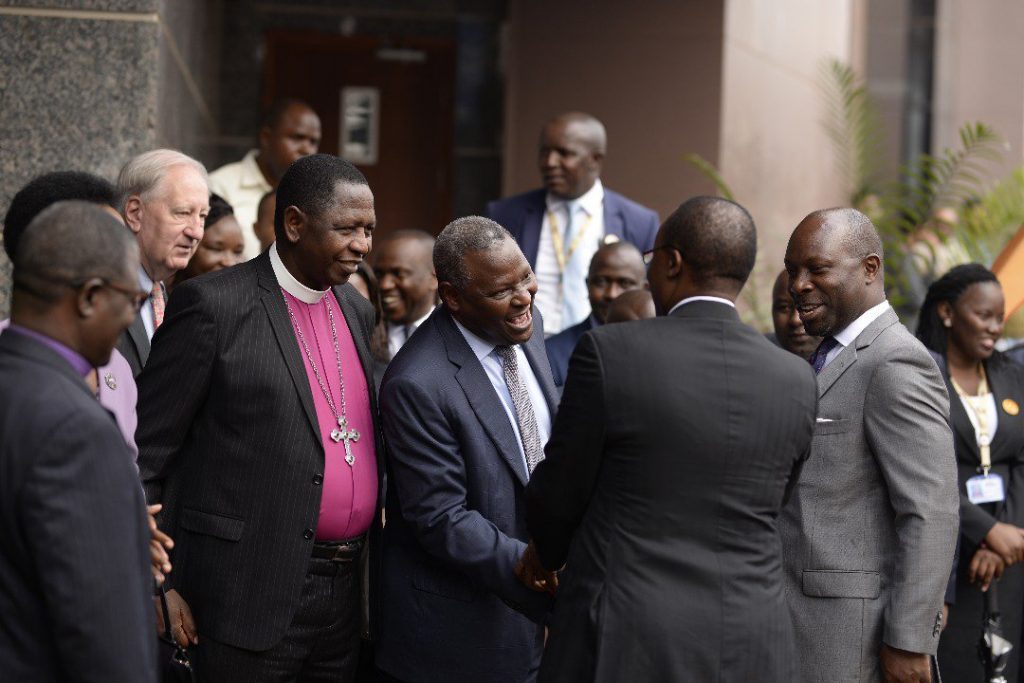 Two major mergers and acquisitions in the Ugandan financial sector made headlines in 2008.
One was the $25.3 million acquisition of Uganda Microfinance Limited (UML) by Kenya's Equity Bank and the other was the acquisition and rebranding of Commercial Micro Finance Ltd (CMF), at an undisclosed sum, by Global Trust Bank, a newly licensed bank in Uganda, majority owned by Nigeria's largest insurance company- Industrial and General Insurance (IGI) Plc.
The two microfinance institutions were at the time largest privately owned Tier II financial institutions. CMF had assets valued at UGX33.2 billion and UGX20 billion in deposits as at end of 2017.
UML, founded in 1997, on the other hand had total assets slightly above USD 34m (UGX56.1 billion at the time) and a gross loan portfolio of USD 22.8m (UGX37.6 billion) and 83,000 customers spread across 28 branches inside of Uganda.
Fast-forward to 2019- one of the two banks is no more- Global Trust Bank was on July 25, 2014, shut down by the central bank over insolvency. The other, Equity Bank has grown from almost the bottom of the industry and is now the 8th largest bank and 1 of only 8 banks in the Trillionaire's Club- CEO EA Magazine's categorisation of banks with over UGX1 trillion in assets.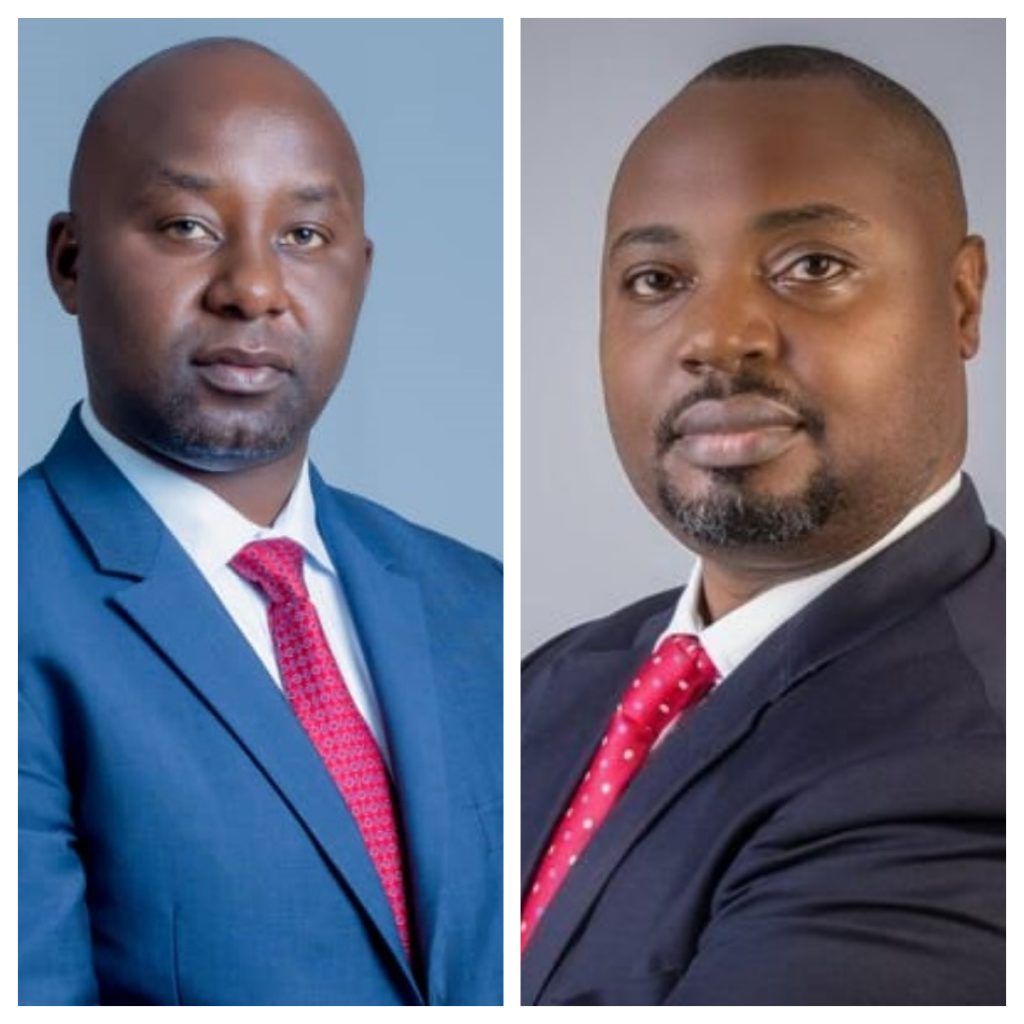 Following Equity Group's significant investment into the rationalisation, consolidation and rebranding of all UML branches as well as the installation of modern banking technologies, Equity Bank was by 2011, ready for full take off as a full-scale commercial bank.
Todate, Equity Bank has risen from being the 14th largest bank by deposits with UGX139 billion in 2011 with 1.72% market share, to the 8th largest bank by deposits, growing by 530% to UGX876 billion and 4.5% market share.
As a result, the bank has also in the same period grown from being the 13th biggest lender with a UGX136.2 billion loan book and 2.52% market share to being the 8th largest lender with UGX670billion in loans and 5.5% share of industry lending- a growth of 600%.
Buoyed by growth in lending, Equity Bank grew lending by 1,075% from UGX204.7billion and a market share of 1.8%- the 14th biggest in 2011, to UGX1.2 trillion at the end of 2018; more than doubling market share to 4.2%.
The bank also recovered from an UGX22.9 billion net loss in 2011 to becoming the 8th most profitable bank in 2018, having made a net profit of UGX35.5billion.
The K-factor in Equity Bank's growth
While the first years played a significant role in setting the foundation for growth, much of the significant growth has happened from 2015 and has largely been the work of two gentlemen; Samuel Kirubi and Anthony Kituuka- the K-factor!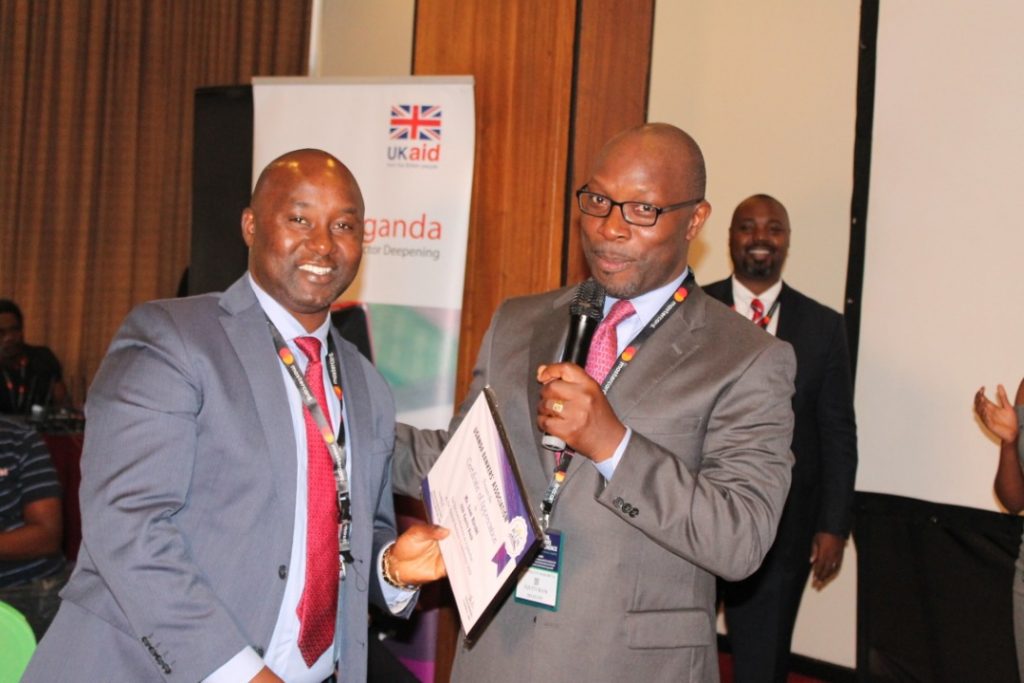 Mr Kirubi, joined Equity Bank Uganda as Managing Director in the last quarter of 2015 after serving as Managing Director, Equity Bank Rwanda and before that, Chief Operations Officer of Equity Bank South Sudan.
He holds a master's degree in Business Administration (Finance) from Moi University and a Bachelor of Arts Degree in Economics and Statistics from Egerton University. He is also a graduate of Advanced Management Programme (Strathmore- IESE Business School, Barcelona Spain).
Although Mr. Kituuka joined Equity Bank Uganda as Executive Director in June 2016, he in October 2014 was the Executive Director in charge of regional subsidiaries at Equity Bank Group; indirectly, Uganda was under his watch.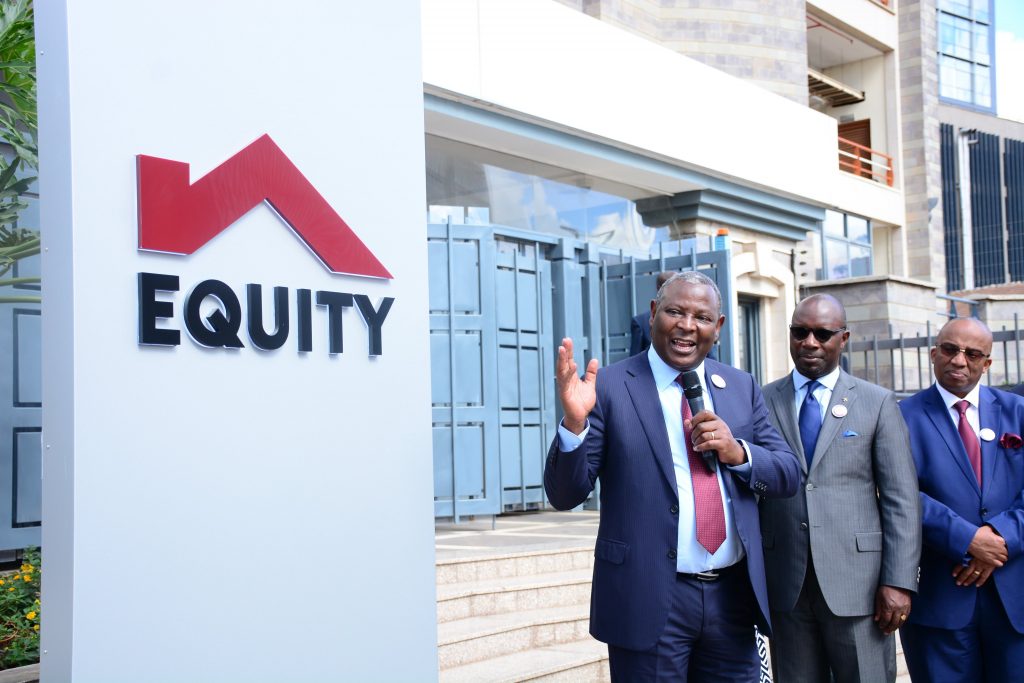 He brought with him to Equity Bank, over 12 years of banking, having previously worked with Kenya Commercial Bank (KCB) in Nairobi as the head of Global Corporates, KCB Bank Uganda Limited and Barclays Bank Uganda Limited.
He holds an MBA in Oil and Gas from Middlesex University, London and a bachelor's degree in Statistics and Applied Economics from Makerere University, Uganda. He is also an FCCA and an alumnus of the Strathmore, Lagos and IESE (Spain) Business Schools.
In March 2017, the duo were also joined, at a non-executive level by Apollo Nelson Makubuya, as board chairman. Makubuya, is a Ugandan corporate lawyer, with extensive knowledge about the banking industry.
The period between 2015-2018 has seen brisk growth in deposits- by 84% from UGX476.7 billion in 2015 to UGX875.5 billion at the end of 2018- a compounded annual growth rate of 16%.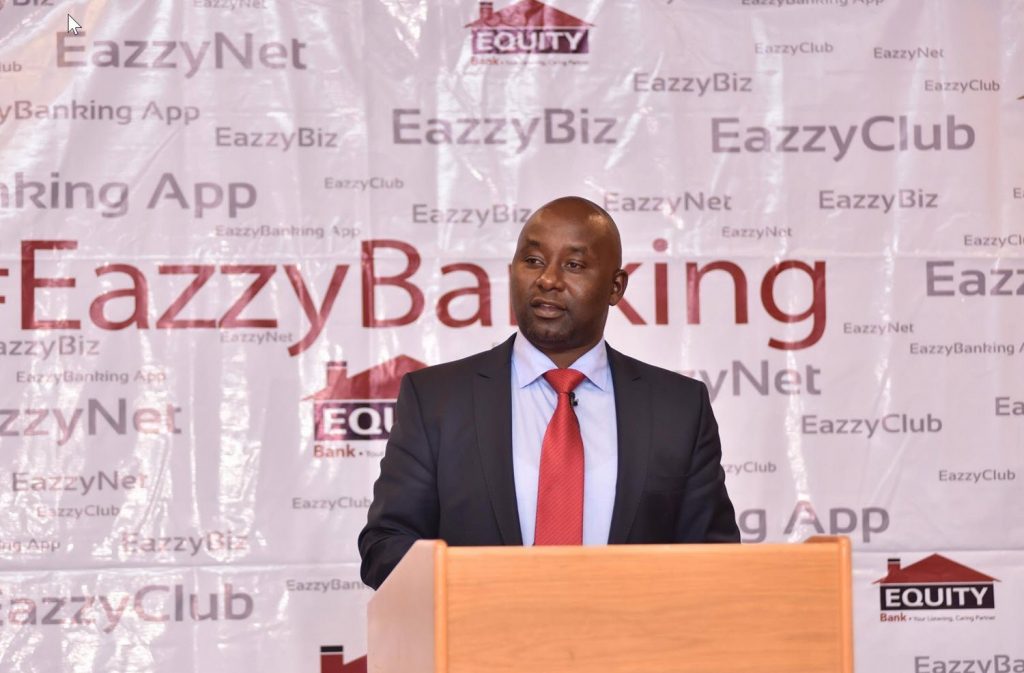 Lending has more than doubled, growing by 188.6% from UGX246.4 billion to UGX711 billion- a CAGR of 30%. As a result, assets have grown by 89%- from UGX622 billion to UGX1,175.4 billion- on average 17% growth year on year.
Matter of fact, in 2018 Equity was one of the fastest growing banks posting the second biggest growth in lending- UGX203.8 billion; 3rd biggest growth in deposits (UGX146 billion) and 4th biggest absolute growth in assets (UGX 147.bn).
This growth is powered by a large network of 39 branches and 45 ATMs spread across the country. 19 of these branches are located in Central and greater Kampala, serving over 800,000 customers. The Bank has also deployed a number of alternate channels to enhance product and service delivery. These include: Equiduuka, internet banking, Eazzy247- a mobile banking service, Point of Sales (POS) machines as well as partnerships with major telecom companies.
EquiDuuka, the bank's agency banking platform today, has over 2,900 agents all over Uganda. 
Rise and rise; Equity Bank seems unstoppable
According to 2019 half year results, Equity Bank is set for yet another above-industry growth 2019.
Customer deposits grew by 26% from UGX750 billion in June 2018 to UGX947billion in June 2019. Lending grew by 38%, from UGX601 billion to UGX829 billion, influencing a 22% rise in assets from UGX1,038 billion to UGX1,320 billion.
Profit before tax grew by 12% from UGX24.9 billion to UGX27.9 billion.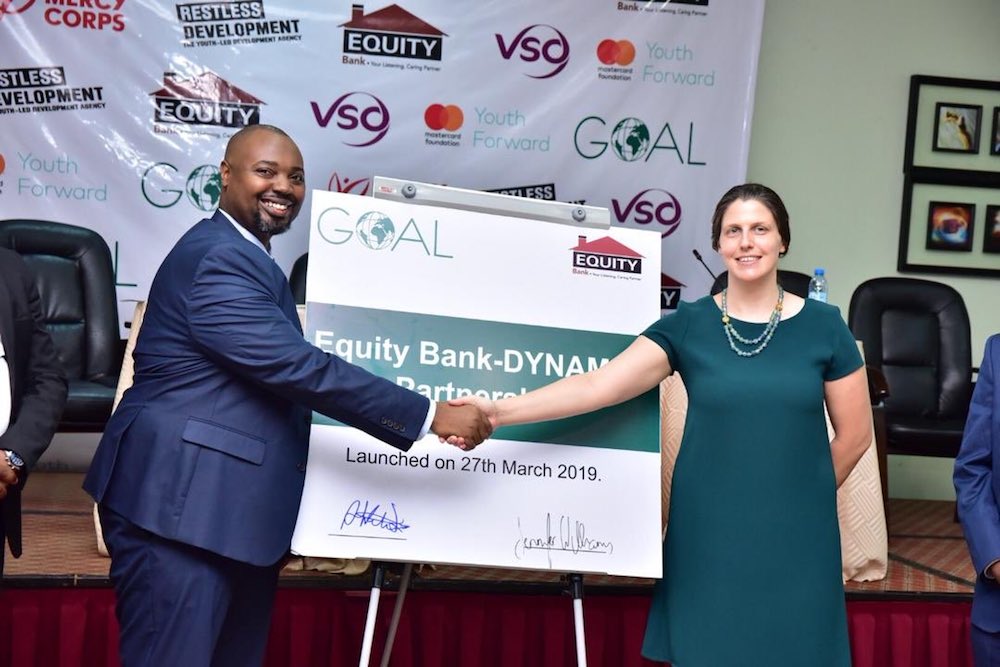 If this trajectory continues, the bank could close 2019 with over UGX1.2 trillion in deposits, UGX1 trillion in lending and over UGX61 billion in net profit.
But most importantly, the bank continues to live its corporate purpose of transforming the lives and livelihoods of its customers, socially and economically by availing them modern, inclusive financial services that maximize their opportunities.
In line with its group approach, Equity Bank is one of the leading enablers in driving inclusion through innovations and strategic partnerships with telecoms, utility companies, local governments, religious bodies, and third- tier financial institutions.