Professor Emmanuel Tumusiime Mutebile, the Governor, Bank of Uganda has unequivocally said that foreign financial institutions that do not use locally-raised deposits to lend to Ugandan entities do not require the authorisation of the central bank to be able to lend locally.
Although he did not directly refer to the ongoing Hamis Kiggundu vs. DTB Uganda and DTB Kenya, the Governor, was obviously referring to the recent controversial Commercial Ruling by Justice Henry Peter Adonyo in which he ruled that DTB Kenya had flouted the Financial Institutions Act 2004 when it lent USD4.5 million to businessman Hamis Kiggundu of Ham Enterprises Ltd and Kiggs International (U) Ltd without seeking authorisation from the Central Bank.
Based on this, the court also took the view that the syndication of the lending between DTB Kenya and DTB Uganda was aimed at dodging licensing from the central bank and therefore wrong under the Agency Banking Regulations, 2017. Court also ruled that it was wrong for DTB Kenya to appoint DTB Uganda as its agent in the lending transaction to Mr. Kiggundu, without the consent of the BoU.
Consequently, the court declared the lending transactions illegal and invalid for violating of the FIA. Court then proceeded to declare Mr. Kiggundu's debts as settled by law as well as released all the mortgaged property. It also ordered the banks to refund the sums of UGX 34,295,951,553/= and USD 23, 467, 670.61 that the businessman alleged was unlawfully deducted from his accounts by the banks.
"Bank of Uganda does not regulate extension of loans/credit or the financing of commercial transactions that are funded using funds obtained from foreign banks that do not take deposits from the public in Uganda," Mutebile said in the 4-page statement.
The Governor went on to clarify that the central bank did not regulate extension of loans/credit or the financing of commercial transactions that are funded "using funds owned privately by individuals, corporates, private equity funds local or foreign" as well as "using funds of members of small member-based collective savings or lending organizations that do not advertise themselves as safe-keepers of money or solicit for funds from the public in Uganda."
Similarly, the central bank said, lenders that use funds from International, regional or local Development Finance Institutions, multilateral or bilateral Development Institutions do not require central bank authorisation to be able to lend to Ugandan entities even if such funds are advanced and administered directly by these institutions or through financial institutions in Uganda.
On the issue of agency banking, Mutebile also said, that: "International and Regional Development Organizations, Foreign Banks and other lenders both local and foreign who may choose to appoint any entity or person to act as their agent in Uganda under general contract law do not require approval from BoU."
"Such agencies do not fall within regulated agency under the FIA, 2004 and do not require a BoU license," Mutebile said.
"Foreign banks' lending deposits held in jurisdictions other than Uganda are regulated and supervised by their home authorities. It is not mandatory for a foreign bank to establish a representative office in Uganda in order to conduct lending or non-deposit-taking activity," the governor said, adding: "Bank of Uganda's regulatory and supervisory powers only apply to financial institution business conducted by BoU licensed entities in or outside Uganda or activity which should be licensed as such in Uganda. These powers do not extend to the activities of foreign banks outside Uganda licensed by foreign regulators."
Court severally erred in law
The controversial court ruling has attracted a lot of fury from various financial sector players including the Uganda Bankers Association (UBA) as well as several other lawyers.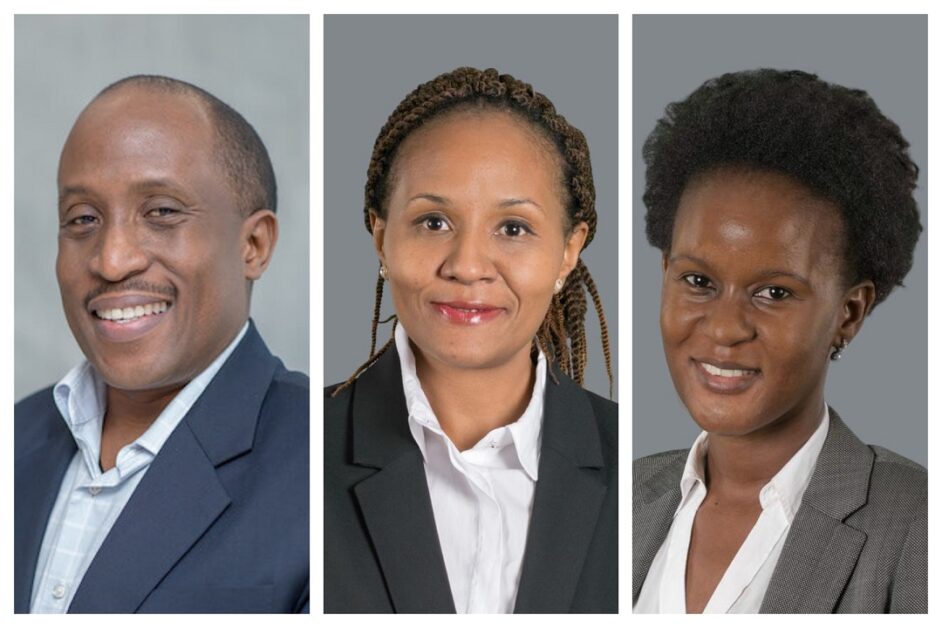 Writing in the CEO East Africa Magazine, earlier today, renowned financial services lawyer, Phillip Karugaba said that the controversial ruling had fundamental errors in law, arguing that foreign lenders only required central bank authorisation if "the lending or extending of credit is from deposits collected from the Ugandan public."
"It is not tenable to argue that "money held on deposit" can refer to monies held on deposit outside Uganda (in this case, Kenya). It is rarely the case that legislation is given extra-territorial effect and this is not such a case. A foreign bank like DTBK bringing money from outside Uganda cannot be governed by this provision," he argued in the thought leadership piece co-authored with colleagues and fellow lawyers, Rachel Musoke , Rehema Nakirya Ssemyalo , and Anita Kenyangi.
The lawyers also said that the court was wrong to fault DTB Kenya for not seeking permission to open a representative office. They also agreed with the central bank position that Uganda's Agency Banking Regulations do not govern an entity outside Uganda that has appointed a locally licensed entity to receive loan repayments on its behalf.
"It is a canon of interpretation of statute that words must be given their plain and ordinary meaning. If Parliament intended to submit foreign lenders to a licensing requirement it would have said so clearly. In the Insurance Act, 2017, only insurers licensed in Uganda may insure Ugandan risks. Under the Constitution and the Land Act, only Ugandans can hold land in perpetuity. Other examples such as the Investment Code Act, 2019 demonstrate that Parliament can express itself adequately in restricting foreign interests," the lawyers argued.
On the matter of court ordering the banks to refund sums allegedly taken off the businessman's account, the lawyers also faulted the court ruling, saying the alleged fraud was not proven in court.