At 30 years, you are probably one of few if not the only CEO of over 28 companies worth over $1 billion. Don't you feel this puts a tough challenge on your head?
Of course there is a lot of pressure; being one of the youngest Managing Directors of such a high profile Group is quite a challenge, but I am learning to come to terms with the different pressures, the different time demands etc.
I am learning what is important and what as a Managing Director I need to be focusing on, in order to lead and keep us on the right direction as a group, with the right people, the right partners and allies throughout the different sectors that we operate in.
That said from my teenage years, I have been given great guidance and continue to receive guidance from the Group Chairman who also happens to be my dad- but I also constantly ask questions and I have learnt that surrounding yourself with reliable people and listening to those people is one of the ways of being able to stay focused on the most important things.
However, I must add that, at the end of the day you are never fully prepared for anything- I think life is about you being willing to take the challenges that come your way and then doing whatever it takes to ensure that you succeed in those challenges that you have decided to take on. So, I am ready to take on the challenge. I really look forward to whatever challenges this task will throw at me.
I do believe being a Group CEO at such a young age, places such a big responsibility on your head- do you miss being young? Do you believe you carried too much responsibility a little too early?
Look I started working at age 17. I really enjoyed doing things as a youngster. I was always kept busy; I didn't stay at home. I was always doing activities or trying to meet people or go out trying to add value to myself. I indulged in things like Cub Scouts, playing sports, being out on the lake- I think I've always been a busy person. I never liked to stay at home doing nothing.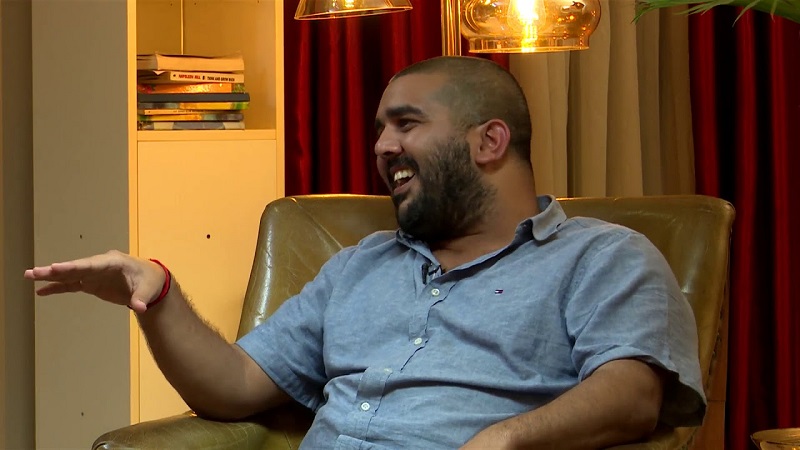 But all said and done, obviously you miss part of your childhood sometimes. You miss going out with your friends- they go to parties, they go to each other's houses- but now I can't go all the time. I have to watch every decision I take because fortunately or unfortunately, every decision I make affects thousands of people.
I am responsible for 8,000 people's lives and I think that's a bigger responsibility I prefer to have- impacting on the lives of these great men and women every day, who in turn have an impact on the lives of several other thousands of people is a greater responsibility that I now love waking up to everyday. I think it is a better source of happiness and satisfaction than perhaps the greatest and wildest party I have ever attended.
Given the size of the group, any small wrong decision; any small delay could impact negatively on so many lives which I don't want to take a chance on.
I also think joining the business at an early age has allowed me to bring in some new ideas, some really fresh ideas when I am still fresh myself. Well, a lot of times when people come out of University, when they come out of school, they have a lot of motivation and a lot of hunger. This hunger soon or later dies because the system eats it up; because they are not being given an opportunity to apply these ideas immediately.
So, am not too worried about taking up too much responsibility- after all, there are also too many benefits- I get to fly around the world in business class whenever I am on business trips. I get to go and see so many new places, stay in the best hotels etc. so I am living and loving it.
Yes I work too hard, yes there are some downsides to it, but overall, it is a rewarding experience, it is a learning experience because, for example, every time I travel, I pick new ideas, new knowledge and designs. Getting to replicate these ideas back here at home- is fulfilling every time all the time.
Being a Group CEO of a family business may sometimes require you to take tough decisions against a family member. How do you separate family and business? How do you manage conflict and the potential fallout?
Well, I think managing a family business is not so easy especially managing conflicts between family members or individuals but I think what is important is to know that during work there is a very fine line and you've got to be professional. You've got to respect that if a decision is taken and it's not in your favour, you can't start playing the stubborn kid from home. A business decision is different from for example mum's decision on who gets to have the big piece of meat.
Also, your parents have to understand the difference between being your parents and your bosses. It doesn't mean that because am your father, I can make you do XYZ at work; no! It is always important to try to create this shared understanding of how things will be done and ought to be done. As long as decisions are being taken in the interest and benefit of the business then, there is no reason why they should not be taken. It is important to understand that.
But again, it is not as easy. I would advise family businesses to always plan, plan for proper and organised business meetings and just because somebody is your family member, don't treat them like your family member at work. Everybody has a position in the business, so treat them with respect and motivate them to work harder and make sure they are happy. Let decisions be holistic- in the interest of the business and in the interest of everybody.
Yeah, I have had issues with various family members in the business but nothing that's not resolvable- you see at the end of the day it takes two people to resolve anything. So, as long as the people you are working with are not extremely stubborn to the point whereby, they don't want to listen or they don't want to resolve conflict, then everything is fixable.
But at any point in time you'll have conflict whether it's with your staff or your family member. It is however important not to focus on the conflict itself, it should be about the interest of the company. People must always understand that decisions should always be taken in the interest of the company- to promote the company and build the company's welfare because when the company's welfare is well-built everyone can benefit in and around it- this is something I have learnt from my father.
Should the conflict happen, it's good to bring in a third party, preferably who is not a family member, to help resolve it from a neutral perspective. Sometimes you also just have swallow your pride and apologise.
If you're wrong it's even easier to apologise.
You know at the end of the day saying sorry is not a crime. If you're wrong just accept you're wrong and get going.
What do you consider to be your major achievements over the last 3 years since you became Group MD?
I have put up more than 22 buildings in the 6 years I have been actively working for the Group- from Crane Plaza, The Cube, Hardware City, Market Plaza, Electrical Plaza, Kingdom Kampala, Speke Apartments Wampewo and Speke Apartments Kitante.
I also finished Bukoto Heights, finished Tagore Apartments and I am now doing Tagore Living. I oversaw the full redevelopment of Rosebud- the spraying and changing facilities. I have also put up a whole new rose farm at Premier Roses.
I also finished Delhi Public School as well as helped set up Victoria University in its new state-of-the art buildings.
But the highlight for me is seeing the truth behind Crane Bank begin to unveil itself; from the parliament inquiry and the court battles, we are beginning to see how Bank of Uganda acted with impunity. How mafias at the central bank, people who loved to project themselves as 'holy' were running the Central Bank like their own private bank. It is completely unacceptable in any society or any economy. On this note, I would like to thank everyone who has stood by us thus far and I hope and pray that justice will be one day fully served to all the owners of the 7 banks which were wrongly closed.
Another great achievement was starting up Premier Recruitment- our labour externalisation unit. I am very pleased to see the progress of Premier Recruitment. I believe in the next 1 or 2 years, we will be one of the largest recruitment companies in East Africa, giving hundreds of thousands of Ugandans the opportunity to prosper and to earn a living and to have financial freedom.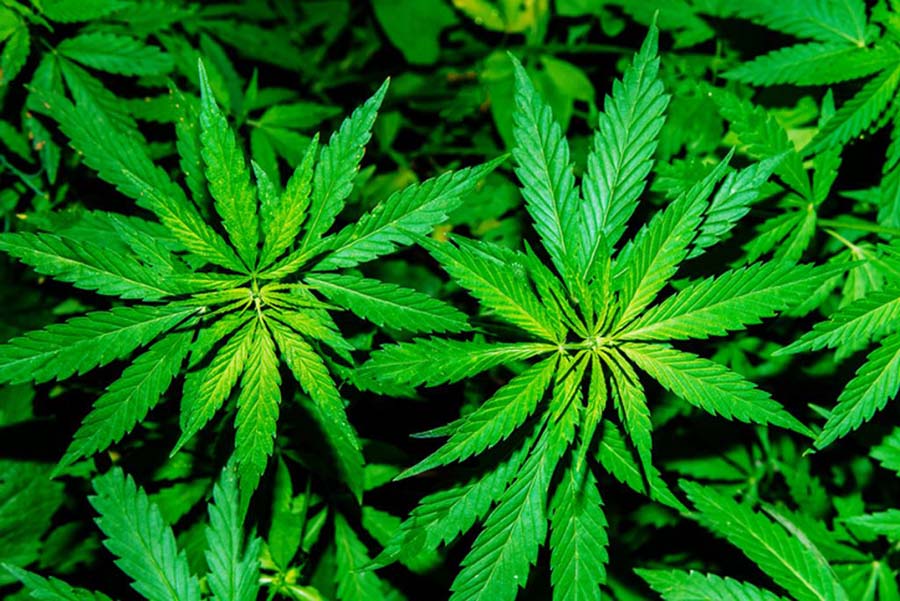 I think the next one we are really looking at is trying to push the cannabis industry in Uganda to benefit from the now nearly over $100 billion global cannabis industry. As you're aware I've already registered Premier Hemp Limited and we do hope legislation and guidelines for growing and exporting especially medical marijuana will be passed by the Ministry of Health soon.
Am setting up the cannabis industry in Uganda so that so many people locally can benefit from this. It's going bring thousands, if not hundreds of thousands of jobs to Uganda. Once we fix the agro-side of it, then next will be the medical side and processing of medicine itself.
That will probably be the first opportunity for people to process and manufacture end-to-end medicine in Uganda. Currently we have a situation where most if not all of the modern western medicine is imported into the country- even that which is made here, the chemicals are imported and mixed here.
So, growing the plants from which the medicinal ingredients are extracted and then going ahead to extract those ingredients will in due course contribute heavily to the local pharmaceuticals industry. This will be my greatest achievement in the next 3 years.
What would you says is your leadership style? Do you sometimes find it clashing with that of the Group Chairman?
I have learnt a lot from the Group Chairman right from childhood and I am very grateful for that to be honest. However, I think my leadership style is slightly different. I focus a lot on trying to put more responsibility on people other than trying to follow them up- and micromanage them. I am also trying to integrate more technology into the business- more systems so that we are able to audit and hold everybody accountable and motivate people based on how efficient they are. Technology also helps improve teams' collaboration and knowledge sharing which helps increase productivity.
In terms of my style of leadership at times yes, I can be an autocratic leader and at times I can be a democratic leader. There's no reason why you can't be both but it just depends on the situation you're dealing with, the individuals you're dealing with and the company you're dealing with.
What's your vision? Where would you want to see the Group in the next 30 years- as you turn 60 years?
From the hospitality sector, I would like to see the group have 15,000 to 20,000 units of accommodation in Uganda. Remember Uganda is trying to position herself as a key meetings, incentives, conferencing, and exhibitions (MICE) destination on the continent and for Uganda to be competitive enough, we need to have about 1,000,000 rooms countrywide- so as a group, being a key driver of that strategy is both good business as well as a great contribution to our country Uganda.
In the real estate space, I would like to see the group deliver to market over a million square meters of built-up office and commercial space. As you are aware, we have also diversified into the build-to-sell segment, just to make sure there is enough supply of affordable high quality homes for Ugandans in the city.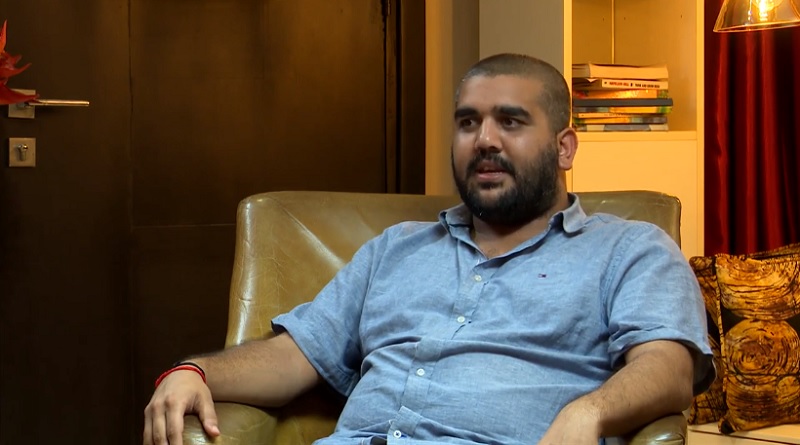 That said, one of the big areas I think in 2020/21 we are going to concentrate on is agriculture. I think we really need to move up industrial scientific agricultural in Uganda. Once we move into the cannabis industry and industrialise it, we can then move into other agro-sectors.
You see everybody is talking about adding value in Uganda but the problem is not the value addition. The issue is: are we getting the agro-side correct first? We need to have the right crops- the right varieties, produce the right quality, for the right markets and work with the right trade partners.
We then need to look at the needs of those countries we want to sell to and then produce based on their needs. When we do that, we'll then be able to create the value addition that government likes to emphasise- because someone out there is demanding and willing to pay the right price for this added value.
So, I see the Group putting a strong foot into agriculture. I see us continuing our real estate growth -maybe building and commissioning 2 to 3 buildings every year.
I also see the hotel group growing a lot- just in 2019 alone, we put up a new 83-bedroom hotel- Speke Apartments Kitante. We have also renovated about 150 hotel rooms throughout the group. Another thing we'll be seeing is a different line of hotels being taken up by our management company- Speke Hotels. We will be taking over management of some 3-star hotels, 4-star and 5-star hotels and maximising their potential. Who knows, in the next 20 or so years maybe some of these companies will even start going public.
This should create enough public interest in the private sector. For the group, this is also a sustainability move because the best way to secure your investments in any place, especially in Africa is to ensure you have enough public interest in it and yeah, I'd like to see that.
In the last 6 months you have really made it big in rallying. What inspired you to join rallying? Rallying is equally demanding, how do you balance sports and work, which brings in the money, since sports in Uganda is not that paying?
Yeah! I have joined rallying and I think I have taken everybody by surprise. I think everybody who thought that well, Rajiv is just a rich boy coming to rally to pass time, I have literally shoved it into their faces by beating them hands down- not by seconds but minutes. Even me I still find it amazing and unbelievable. I have taken everybody by surprise. Many people will want to say it is may be the kind of rally car, but I do believe, it is about preparation and the way the whole team is set up.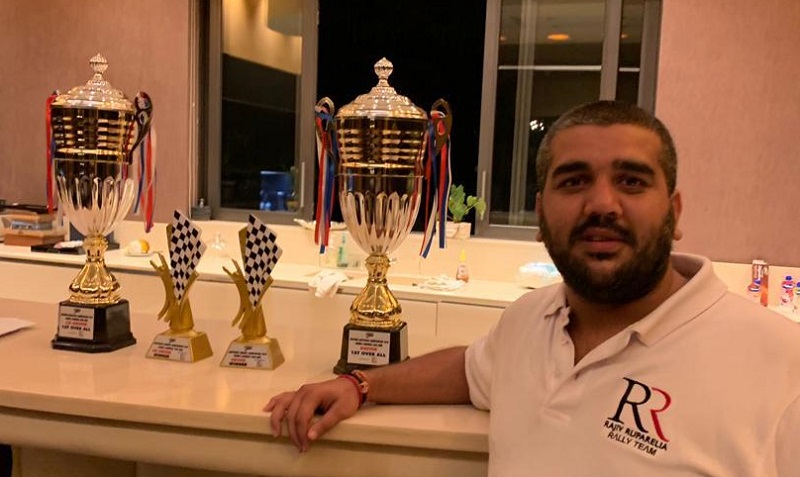 First of all, time balancing is important. We all have 24 hours in a day but it's all about how you plan yourself- it's what you plan to do with yourself; it's what you make a priority. So yes, rally is a priority as much as my work is.
I love rallying but just because am doing something I love doesn't mean I forget what is funding what I love. At the end of the day my business funds my rallying. If I forget about my business, I can't do my rally. So my priority is my business and my rally team knows that. That's why even if you look at the setup for my rally team I've almost set it up like a business. Am not setting it up just like just a normal rally team. You won't find me running around looking for spare parts, being the mechanic etc. I have a manager, I don't have time for all that. I'd rather have people do that for me to allow me do what I enjoy which is the driving aspect and then create more time for the business.
I love driving so I show up to drive, to train etc., only when I am needed and when I am leaving, I will always make sure that my Personal Assistant knows where I am and how to contact me. Any other pending and delegable business, I delegate to my PA.