Bank of Africa Uganda on Friday 13th December rewarded it's oldest active clients and the top digital users of the bank's services with gift hampers and media recognition.
The outstanding customers had a breakfast meeting with the Managing Director – Arthur Isiko and the Executive Director Bernard R. Magulu at Bank of Africa Head Offices on Jinja Road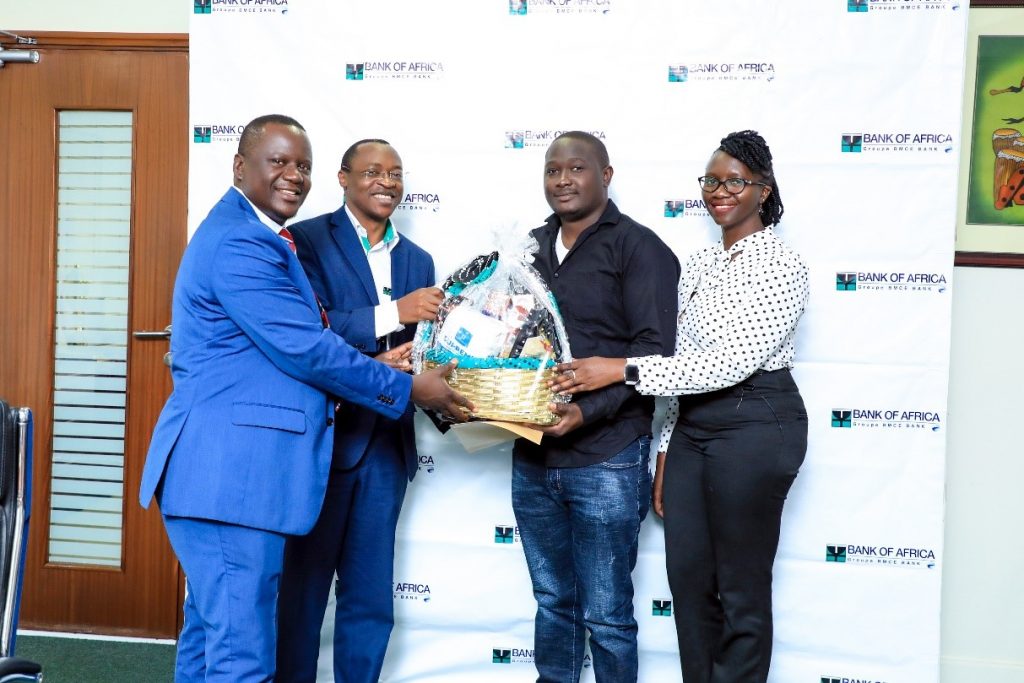 "We are appreciating 10 customers for their continued support under 2 categories; top 5 oldest and active customers who have been with us since 1990 and top 5 Mobile Wallet users,"said Bernard Magulu the Bank's Executive Director.
At a breakfast meeting at the bank's head office in Kampala, the Managing Director, Arthur Isiko said, the bank felt it necessary to honour its first and longest customers who trusted them at a time when many could not go for indigenous banks.
The rewarding was part of activities to mark the bank's customer service week.
Mr. Joseph Efata, one of the customers rewarded for using the bank's e-Wallet, commended Bank of Africa for celebrating its customers, noting that this initiative undertaken by the bank will always be remembered.
He urged the bank's management to keep up the good work in the continuous improvement of its digital products and services.
The Bank's Managing Director, Arthur Isiko who handed over the certificates, envelopes and gift hampers, said Bank of Africa sees this period as an opportunity to remind its customers of the bank's continued commitment to serve them and to also thank them for their loyal custom over the years.
He reemphasized the bank's commitment to providing modified financial products, backed by digital transformation and massive investment in the education sector.
"It is in this direction that the bank is making every effort to upgrade all its digital platforms to ensure that customer needs are met always. We will continue to improve our services. Our digital products are there to make banking convenient, accessible, less costly and easy to use," he said.
"Our aim has been to help clients grow by offering excellent and affordable retail and corporate banking services," he added.
The Bank has since transformed from using ledger books while paying attention to industry-changing trends including heavily investing in education and technologies to enable customer convenience.
Some of the new technologies are Internet Banking, an information system that allows customers to perform banking activities anywhere, via the internet. The bank also has USSD codes for non-smart phone users.
"Our internet banking platform enables customers to perform all routine transactions, such as account transfers, balance inquiries, bill payments, and stop-payment requests. Account information can be accessed anytime, day or night, and can be done from anywhere," he noted in an interview.
About Bank of Africa
Bank of Africa started its operations in Uganda in January 1985 as small deposit-taking private company within a family conglomerate. In July 1991, it evolved into an investment bank. By November 1996, it was granted a commercial banking license as Sembule Commercial Bank. In October 1997, the shareholders of the Bank successfully secured co-investors in the form of Banque Belgolaise of Belgium (the part of Fortis Group), and the Netherlands Development Finance Company (FMO) who recapitalized the Bank and re-branded it Allied Bank International.
It was run under this arrangement until December 2006 when Banque Belgolaise divested its ownership to Bank of Africa Group SA, an international banking consortium. The change in ownership was accompanied by a change in name to Bank of Africa – Uganda Ltd. With acquisition of a controlling stake in Bank of Africa Group SA by BMCE Bank in 2010, BMCE Bank of Africa became the ultimate holding company of the Bank.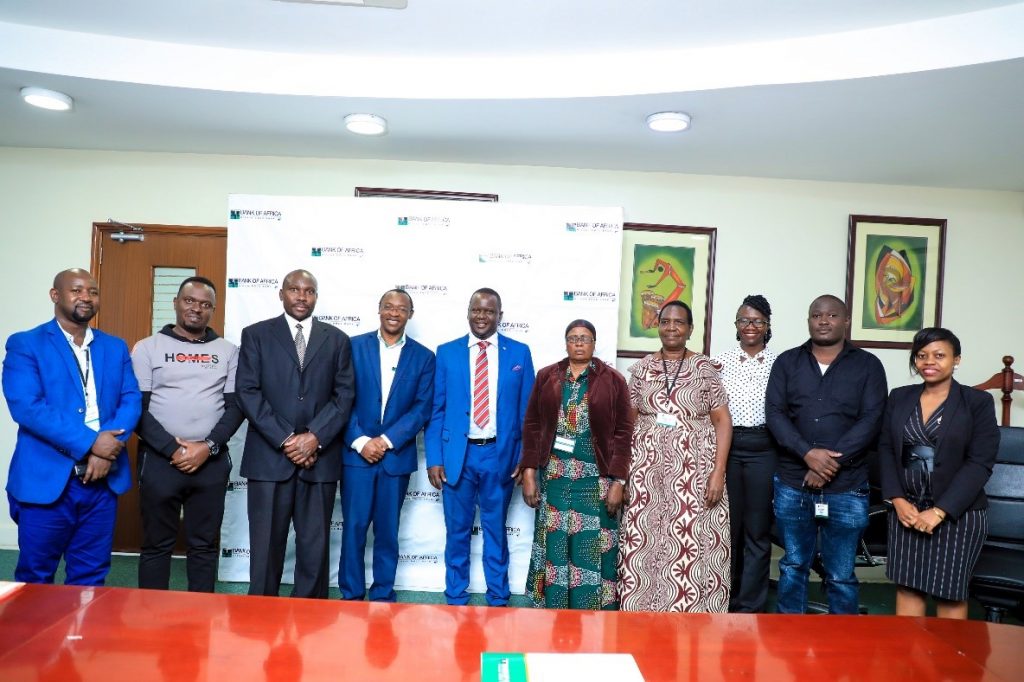 BMCE Bank of Africa is present on four continents in 32 countries, 21 of which are in Africa, 8 in Europe, 1 in North America, and 2 in Asia. It operates with a total asset base of USD 30 billion and over 15,000 employees. In East Africa, the Group is present in Tanzania, Kenya, Burundi, Rwanda, and DRC. We also have a representative office in Ethiopia.
In Uganda, Bank of Africa operates 34 branches. Over the last 5 years, the bank has enjoyed a healthy growth – roughly a cumulative annual growth rate of about 17% in total assets, customer deposits, and credit.