Who is Kirunda Magoola and what experience do you bring to BAT Uganda?
I am a married father of three, a literature enthusiast, and a Rotarian to boot. At my core, however, is a proud 80's kid from the generation way back when BMX bikes, radio cassettes, MTV, the Walkman, and SEGA were the only decent distractions from my other passion, a good old-fashioned game of cricket.
My general view of the world is informed by my professional experiences which define my ethos: to consistently seek new challenges as avenues for self-improvement. I believe life begins at the other side of your comfort zone.
Throughout my professional life, I have had the privilege of serving in a diverse array of industries; from Security, Energy, Agro-processing, and now Tobacco. A balanced combination of commercial acumen, corporate strategy knowledge, and leadership skills has played a significant role in my career progression and this is evidenced by various milestones achieved throughout my career. Some highlights include the UMEME 2012 IPO which was oversubscribed by 38%, as well as contributions to shaping the regulatory environment for the sugar and tobacco industries in Uganda. Tenacity and integrity are also critical attributes that help me navigate our uniquely challenging industry.
The BAT business in Uganda has undergone several changes in the recent past, what is the current portfolio of BAT Uganda in terms of products and market share.
Our core business is the sale of high-quality combustible tobacco products, primarily cigarettes. However, over the last few years, a confluence of technology, societal change, and public health awareness is driving transformation in our industry and as such, we are taking steps to adapt to the evolving needs of our adult consumers. This year the BAT Group announced a new evolved corporate strategy and purpose which will underpin its business going forward – to build A Better Tomorrow for our consumers, shareholders, employees, and society.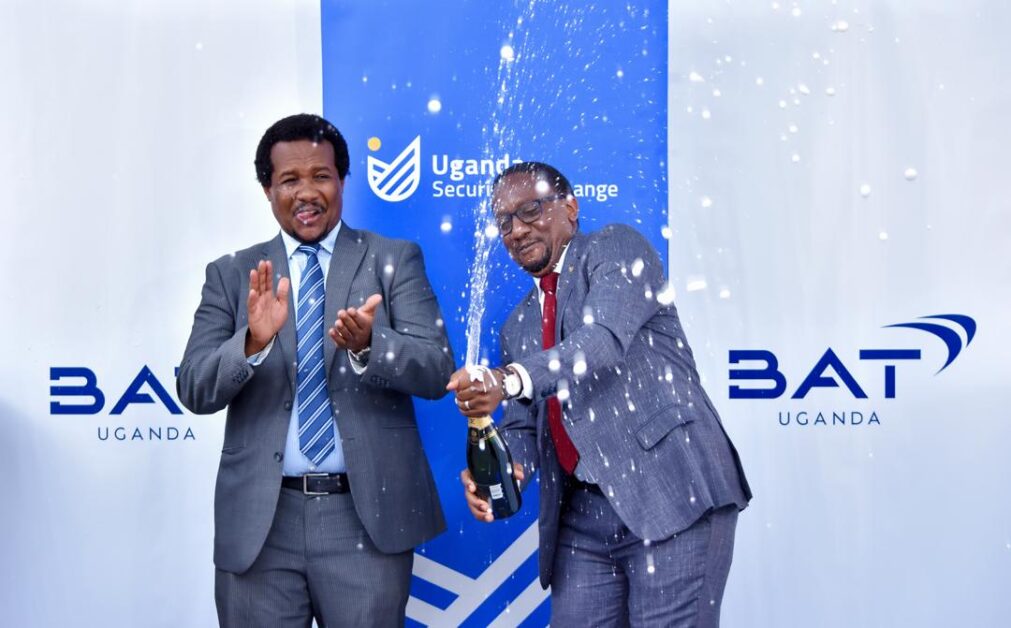 This is an ambition to reduce the health impacts of our business. It will be achieved through increasingly transitioning our business from cigarettes to alternative nicotine products that provide our adult consumers with greater choice and potentially less risk.
What is your general take on the operating landscape of the tobacco industry- where do you see the opportunities in Uganda?
BAT has been in the Ugandan market for over 90 years. This year, we also marked 20 years of listing on the Uganda Securities Exchange. Over this time, the tobacco industry has continued to perform in a dynamic and challenging operating environment, which includes regulatory and fiscal unpredictability as well as one of our biggest concerns, the illicit trade in tobacco products. Thus, one of our main focus areas right now is working with the Government to stem the flow of illegal cigarettes in Uganda.
As mentioned, we also recognise that the consumer landscape is shifting and, to succeed, we have to shift with it. Whilst the introduction into Uganda of any of BAT's new category products is dependent on the business strategy and market readiness, one of the most crucial elements is an enabling regulatory environment. A number of countries globally, including the UK and Sweden, have embraced these new technologies and as a result, are experiencing significant success in reducing smoking incidence and tobacco-related disease. Except for South Africa, most African countries are generally behind the curve when it comes to the adoption of these new products. Typically, Ugandan ex-smokers who have switched to these products are limited to the wealthier sections of society and are buying their products abroad before returning to Uganda.
I hope that the relevant authorities and stakeholders in Uganda will be open to engaging in a transparent and evidence-based debate on these new products – a genuine discussion that examines whether these products could have a role to play in reducing the projected burden of tobacco-related disease in Uganda. It is important to mention that the significant lack of awareness and understanding about these products and supporting science remains the biggest threat to this happening.
What would you say are some of the major challenges, the industry, and specifically BAT Uganda faces?
One of our biggest challenges is the illicit trade in tobacco products. According to independent third-party research, approximately 20% of cigarettes sold in Uganda are illegal (tax-evaded products). We are also concerned that, despite the enhanced border controls put in place to mitigate the spread of COVID-19, our trade teams continue to report an increased presence of illegal tax-evaded cigarettes in the Ugandan market, primarily tax-evaded cigarettes smuggled across the borders. These worrying levels of illicit trade not only impact the legitimate tobacco industry and consumers who unknowingly purchase these products, but it also deprives the government above an estimated UGX30 billion every year.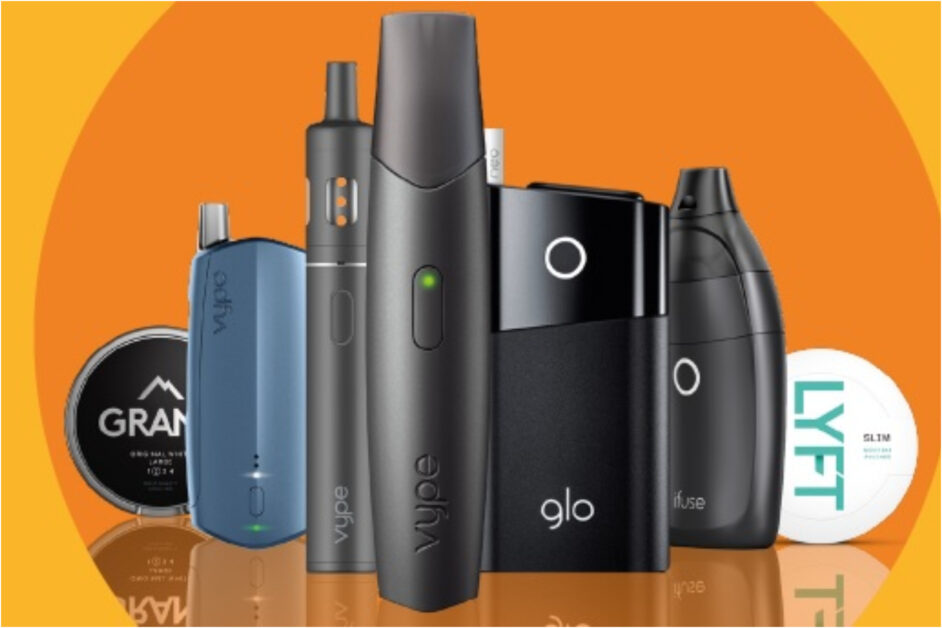 Whilst we recognize the opportunity presented by URA's Digital Tracking Solution (DTS) introduced in 2019, further decisive and sustained action is needed to stem the illicit trade in tobacco products. This includes enhancement of efforts to stem the smuggling of cigarettes into Uganda, which requires identification of the source of these illegal products and their supply routes. We also reiterate our call to the Government to ratify the World Health Organisation (WHO's) Protocol to Eliminate Illicit Trade in Tobacco Products (ITP).
Given the opportunities and challenges highlighted above, how are you going to spend your next 100 days?
We believe that a stable regulatory environment is crucial for business as well as for the Government's revenues and the consumer, by facilitating long term planning and business decisions. We welcome the governments' decision not to increase excise tax thus far. It is an apt response to the affordability challenges of our consumers and benefits the fight against illicit trade which is largely driven by high excise tax rates. In efforts to provide a more predictable regulatory environment, we reiterate that a consumer lost to illicit products owing to affordability concerns is unlikely to ever return to the legal market. Thus, we encourage the Government not to undo the benefits accrued by the current move on excise, until the economy is on a better footing.
As part of our continued efforts to build a sustainable business and contribute to Uganda's socio-economic development, we will continue to engage transparently with the relevant Government agencies to facilitate a fair and stable regulatory environment. At the same time, we remain committed to delivering a positive social impact and ensuring robust corporate governance across the Business.
Finally what message are you sending out to your major stakeholders? What should they expect from BAT?
The resilient performance of our business over the years reflects our commitment to build a sustainable business. Being one of the country's top taxpayers, we have made a sustained contribution to Uganda's economic growth.
It is clear, however, that 2020 will present significant challenges, not just for the business but also for our trade partners, consumers, and the many other stakeholders in our supply chain, as the COVID-19 pandemic continues to impact daily life. Currently, our primary focus is to ensure the safety of our employees, maintain business continuity and work with relevant Government agencies to ensure a stable and predictable regulatory environment.
Looking ahead, I am confident that with sustained investment in our business, the exceptional quality of talent within the Company, and our partnerships with over 30,000 business partners we have the right strategy in place to deliver a better tomorrow for our stakeholders.