Cornered by COSASE, BoU's Kasekende pleads with Auditor General to submit previously 'missing' evidence on BoU's UGX478bn liquidity support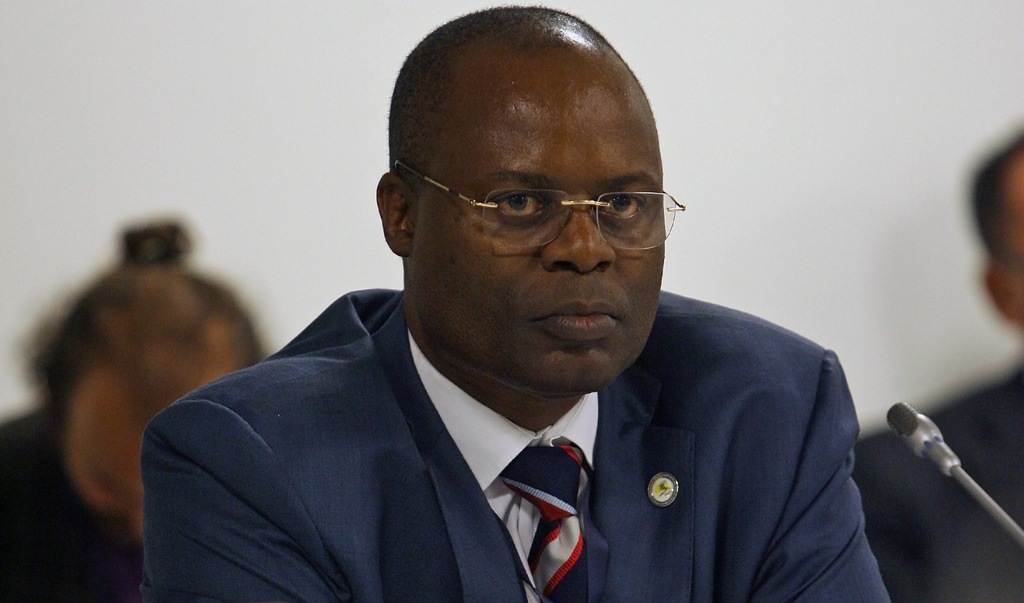 The Auditor General (AG) Mr John F.S Muwanga, has declined to consider documents from Bank of Uganda that could hold clues to how UGX270bn out of the UGX478.8bn that was allegedly used to recapitalise the defunct Crane Bank was used, because they were submitted late.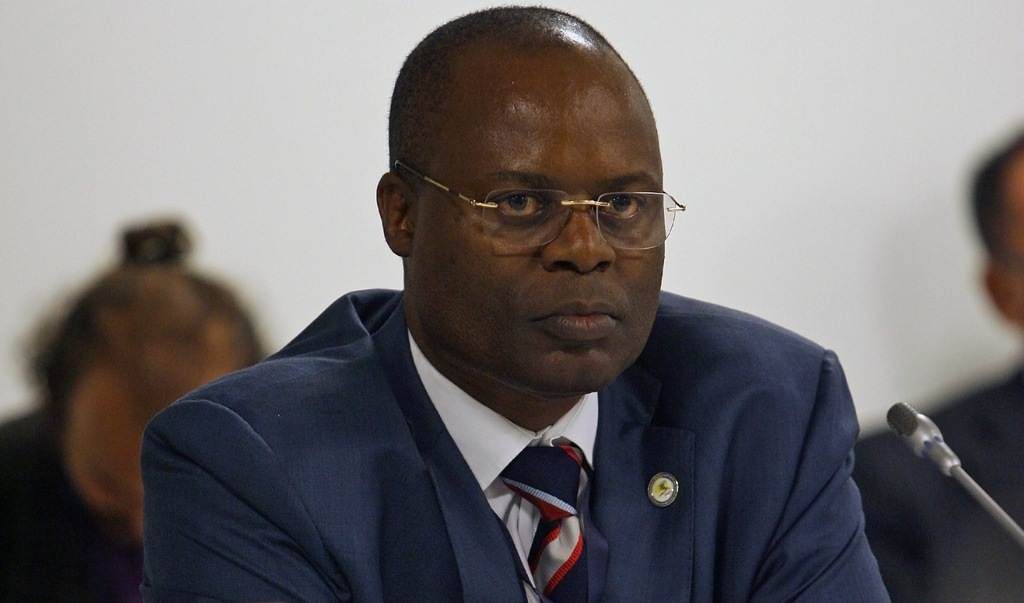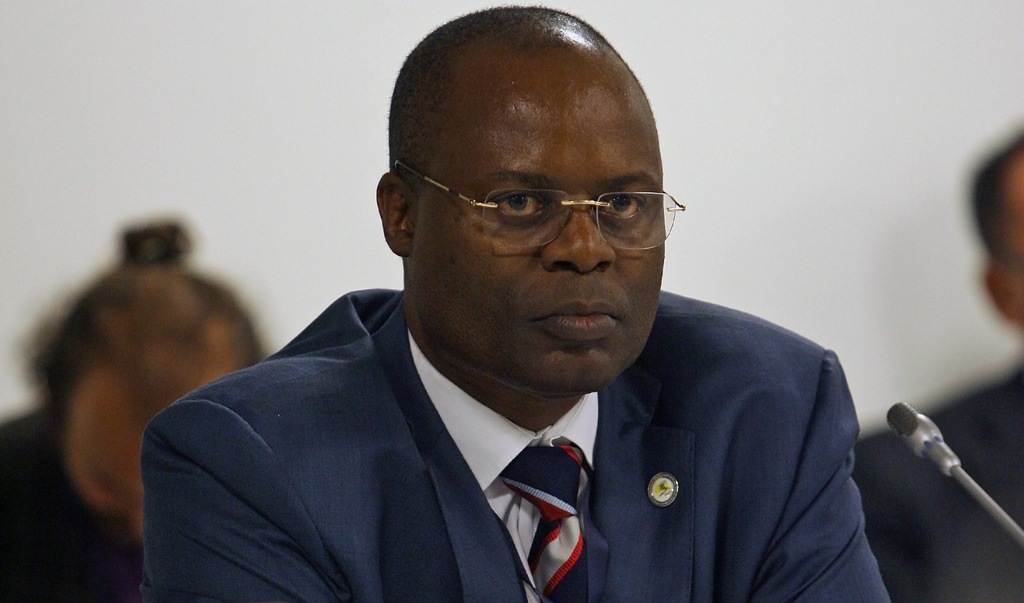 According to a leaked letter from the office of the Auditor General, that this news site has seen, the BoU Deputy Governor, Dr Louis Kasekende on March 11th 2019, wrote to the AG submitting certain documents that "had not been availed during the audit."
The audit in question is a special audit ordered by Parliament's COSASE Committee on 20th December 2018 to among others, establish whether the Statutory Manager (BoU) prepared financial statements for Crane Bank, during the time they were in charge, in line with Section 90(4) of the FIA 2004.
The audit was also to ascertain the liquidity position of Crane Bank during the statutory management period and to establish whether the liquidity support of UGX466bn was used to settle obligations of bonafide customers.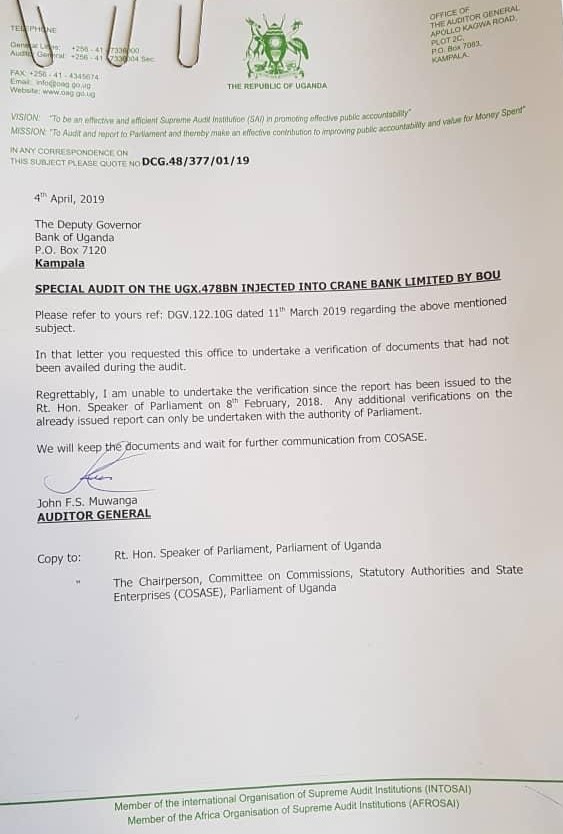 In his February 2019 report to Parliament, the AG noted that whereas the Statutory Manager (BoU) had prepared Crane Bank's annual report and financial statements for the year ended 31st December 2016 and engaged an external audit firm (KPMG) to audit the financial statements for that period, for more than two years, KPMG had failed to produce an audit report.
The report was very vital and would give clues to who exactly received the over UGX270 billion, that the AG failed to trace, out of the UGX478 billion that BoU injected into Crane Bank as liquidity support.
"According to BoU management, the audited CBL annual report and financial statements for the period starting 1st January 2016 to 25th January 2017 were not submitted to BoU by KPMG, hence I was unable to rely on the accounts to confirm the receipt and expenditure of the liquidity support and other intervention costs amounting to UGX478.8bn injected into CBL between 20th October 2016 and 25th January 2017," noted the AG in his report titled: "Special Audit Report on the UGX478bn injected into Crane Bank by Bank of Uganda."
Without the report, the AG then attempted to trace the money himself but out of the UGX478.8 billion, he could not trace the final destination of USD53.1m sent by Telegraphic Transfer from BoU's Citi Bank Account and UGX77.5bn in cash from CBL currency centres to CBL's 46 branches, altogether an equivalent of UGX270 billion.
"I cannot confirm that the funds were withdrawn by bonafide account holders at the respective branches because the daily teller transaction reports provided (by BoU) did not indicate the customer account numbers and customer names," observed the Auditor General.
It is now believed that BoU is trying to table the KPMG audit report to explain the previously unaccounted for UGX270bn.
However the AG has declined to accept the documents saying it is too late.
"Please refer to yours ref: DGV.122.10G dated 1th March 2019 regarding the above mentioned subject. In that letter you requested this office to undertake a verification of the documents that had not been availed during the audit," wrote the no nonsense John Muwanga to Kasekende, adding: "Regrettably, I am unable to undertake the verification since the report has been issued to the Rt Hon Speaker of Parliament on 8th February 2018."
"Any additional verifications on the already issued report can only be undertaken with the authority of Parliament. We will keep the documents and wait for further communication from COSASE," advised Muwanga in his letter to Kasekende, dated 4th April 2019 and copied to the Speaker of Parliament and COSASE Chairman.
Was KPMG covering up for Bank of Uganda?
The sudden appearance of this audit report after the closure of the larger COSASE probe into BoU's closure and sale of 7 defunct banks recommended that the implicated officers, including Kasekende be held criminally liable, raises key questions as to why these key documents were being withheld by BoU and why chose to release them now?
The other question is whether actually KPMG had genuinely failed to produce the report or whether they were covering up for BoU, giving them time to try to account for the missing UGX270 billion or the main probe to end.
It is also possible that KPMG produced the report but BoU had sat on it, like the many other documents regarding the closure of defunct banks that up to now are missing.
COSASE MPs found out that Bank of Uganda was negligent in disposing off several defunct banks and broke several provisions of the Financial Institutions Act (2004). They also reported that the process of selling the defunct banks on several instances "contravened section 95 (3) of the FIA 2004" and lacked the principles of "prudence, transparency and fairness" enshrined in the constitution and the FIA Act and recommended that the BoU officials involved in the seizure and irregular sale of the banks held responsible.
In the case of Crane Bank, amongst many breaches, the MPs found out that BoU illegally 'sold' UGX570bn worth of bad loans belonging to Crane Bank (CBL) shareholders, at a heavily discounted and questionable price of UGX200 billion and in the process "disadvantaged" Crane Bank.
The MPs want the shareholders of Crane Bank compensated for this and the responsible BoU officials held liable.
I will pursue Bank of Uganda to the end; if I die, my son will take over- Dr. Sudhir vows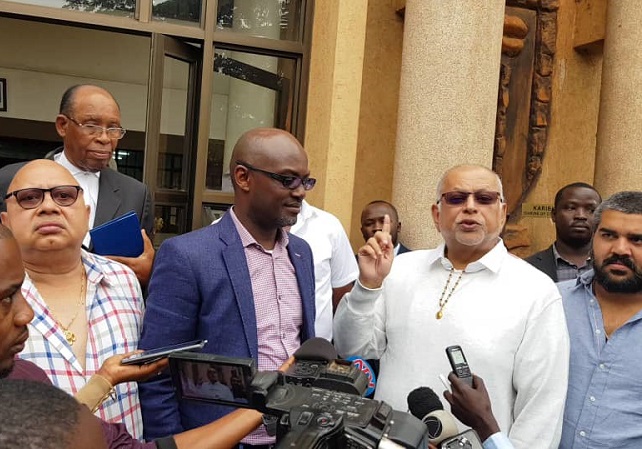 Ruparelia Group founder and Chairman Dr. Sudhir Ruparelia has said he is ready to legally pursue Bank of Uganda and make them pay for illegally taking over his bank, till the very end. This is the first time Dr Ruparelia is publicly commenting about Bank of Uganda's planned appeal, following the dismissal of the central bank's UGX397 billion case against the businessman over "being incompetently in court." Commercial Court's Hon Mr. Justice David K. Wangutusi, on Monday August 26
th
dismissed HCCS 493 of 2017, saying BoU "did not have jurisdiction to file HCCS No. 493 of 2017" and that the orders sought against Meera are "barred in law, rendering" BoU with no "cause of Action" against Meera. BoU in an August 27
th
statement by the Director of Communciations, Charity Mugumywa, said BoU would appeal "as per Notice of Appeal Application 320 of 2019 filed in the High Court today." "Me I am ready, today, tomorrow or even when I am dead my son will take over," said Sudhir in a media interview today, during the official opening of Electrical Plaza, his latest $10 million commercial building in downtown Kampala. "Let me tell you, the law is the law, nobody can reinvent law. You see they (BoU) created this law (FIA 2004) to protect themselves. They are saying no body can sue them. So we used the same law to defeat them," he said adding: "They have taken seven banks and nobody could do anything to them because they had the law to protect them. So we used the same law they used to protect them to defeat them." In a veiled comment about the appeal he said that: "If anybody has senses in bank of Uganda, they have such dumb lawyers there. If the lawyers knew the law they are supposed to enforce, this could have not happened. So I think it's good for us that there are dumb lawyers in Bank of Uganda legal department." He also alluded to the fact that the lawyers could be playing so as to continue profiting from legal fees as the appeal drugs on, finally costing the tax payers when the case is lost. Analysts have said BoU's appeal is equivalent to "throwing good money after bad money" because Justice Wangutusi's ruling was based on a plain and clear interpretation of the Financial Institutions Act. Giving his reasons on why he thought BoU did not have a locus standi, Wangutusi, based his ruling on The Financial Institutions Act which clearly lays out the role of a receiver. "In my view if it (FIA 2004) had wanted the Receiver who had only 12 months on stage to sue, it would have expressly provided for it. "The end result is that once Crane Bank was put under Statutory Management, its Board of Directors was suspended. If there was to be any suit, it would be brought by the Central Bank as the Statutory manager under section 89(2)(e) or by the Liquidator with approval of the Central Bank under section 100(1)(a) of the Financial Institutions Act. These two were empowered to initiate and defend court action by the Financial Institution Act which interestingly left out the Receiver. The Legislature did not want any court action against the Receiver…… It follows that the Respondent under Receivership lacked locus standi. Without locus standi its attempt at filing a suit was
null ab initio (
to be treated as invalid from the outset)." 
"Everyone who stole my bank, is going to pay," Sudhir vows
Sudhir has previously said that everyone who participated in illegally taking over Crane Bank, would have to pay. "Everyone who has played a part in the fraudulent activities is going to pay for it – we are not going easy.  That includes dfcu that is fraudulently occupying Meera Properties; they are the biggest fraudsters in this country. They need to understand that they are illegally occupying our branches and they fraudulently transferred them into their names without the consent of Meera Investments" he told media soon after the ruling. Addressing a media conference outside the Commercial Court, a tough-talking Sudhir said:  "Everyone is going to pay a price for this," he said, adding: "We are now going to put up a counter claim. You know COSASE found out a lot of things of what these people did. With guidance from my lawyers, we will put a counter claim. They did not value our assets, they did not account for the cash in the bank; all the money was just stolen. This is terrible," Sudhir said. "This is a big win over the mafias and the whole conspiracy that's been holding the country at ransom in the central bank. I think this is going to be a lesson to them. They have taken over 7 banks and they cannot account for any of them. How do you fail to account to someone? I am a shareholder, I lost a lot of money; I put 25 years of my time and you steal my bank? –you steal all my assets, all my paid-up capital, and all my assets just stolen. And you claim that you put this money in Crane Bank and you can't even account for it, you can't even account for Shs290 Billion – where is it all gone?" quizzed Sudhir. Sudhir also said this was a "tremendous achievement" and "historical.
"Nobody has been in the past been able to win Central Bank – they have stolen 7 different banks and not accounted to any shareholder and this is the unfortunate part of the whole scenario. You take somebody's assets, you steal it, you profit from it and you don't account for it; this is so ridiculous!  Then, they sued for $100 Million; the money they stole, they are suing me for it. How?" he wondered.                
Pictorial: How Meera Investments is changing Kampala's skyline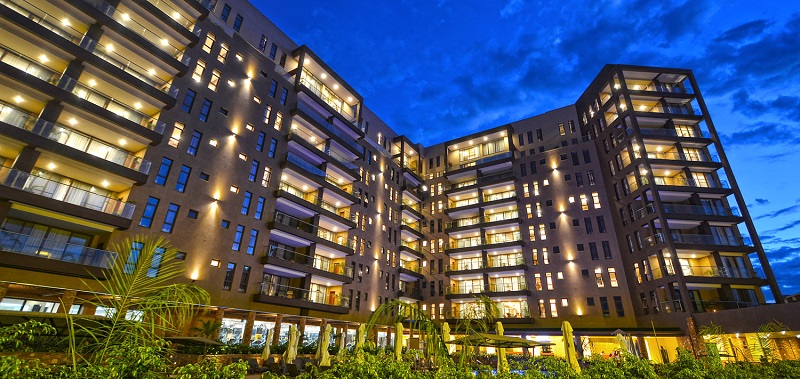 Today, Meera Investments, the property development arm of the Ruparelia Group officially inaugurates their Electrical Plaza, the latest addition to their mixed use building portfolio in the city centre.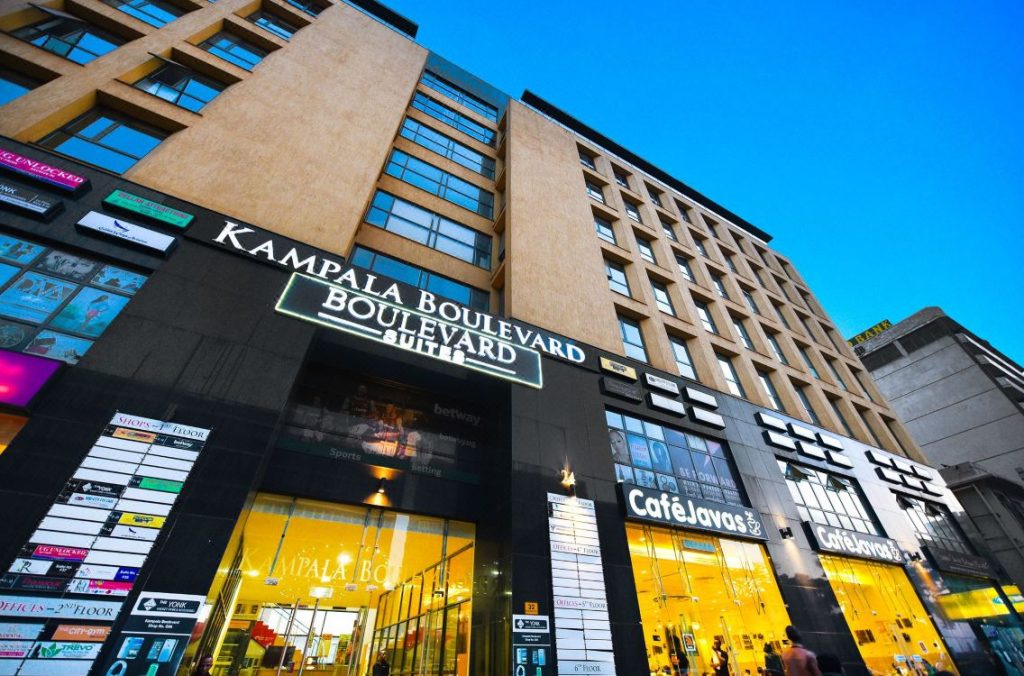 Since 1994, Meera has been part of a number of innovative property solutions in mainly, the commercial and residential space and today owns sectors and to date owns over 300 properties in Kampala and other major towns like Mukono, Jinja, Mbale and Mbarara.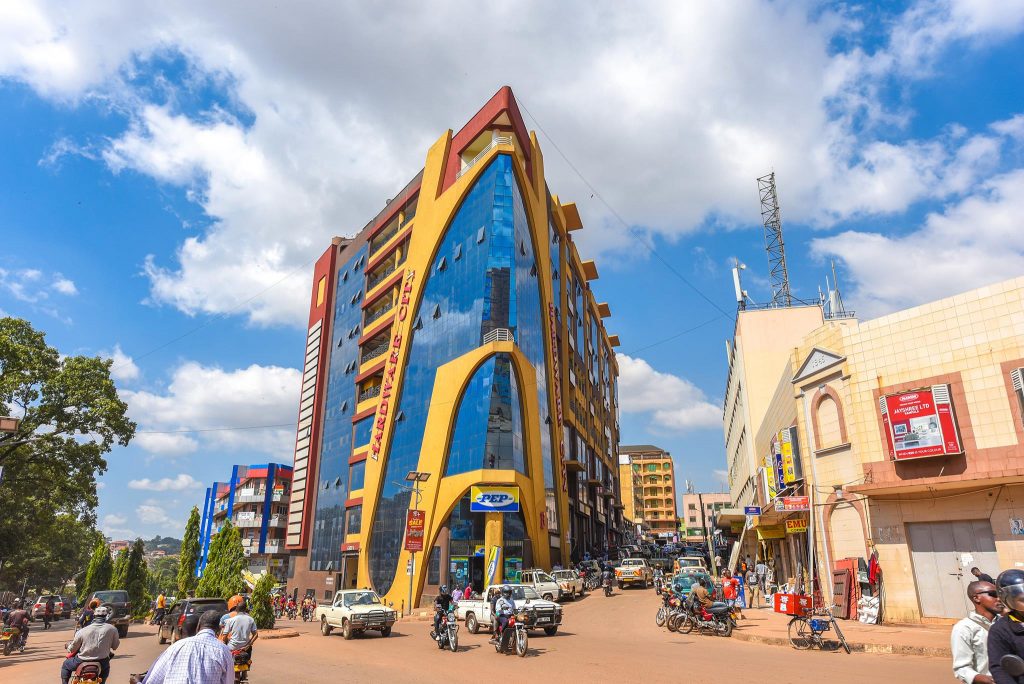 The company, according to its Chairman and founder, Dr. Sudhir Ruparelia, is the largest developer of commercial and residential properties and also owns the largest number of ongoing real estate projects. It is also the largest private owner of commercial land in Kampala.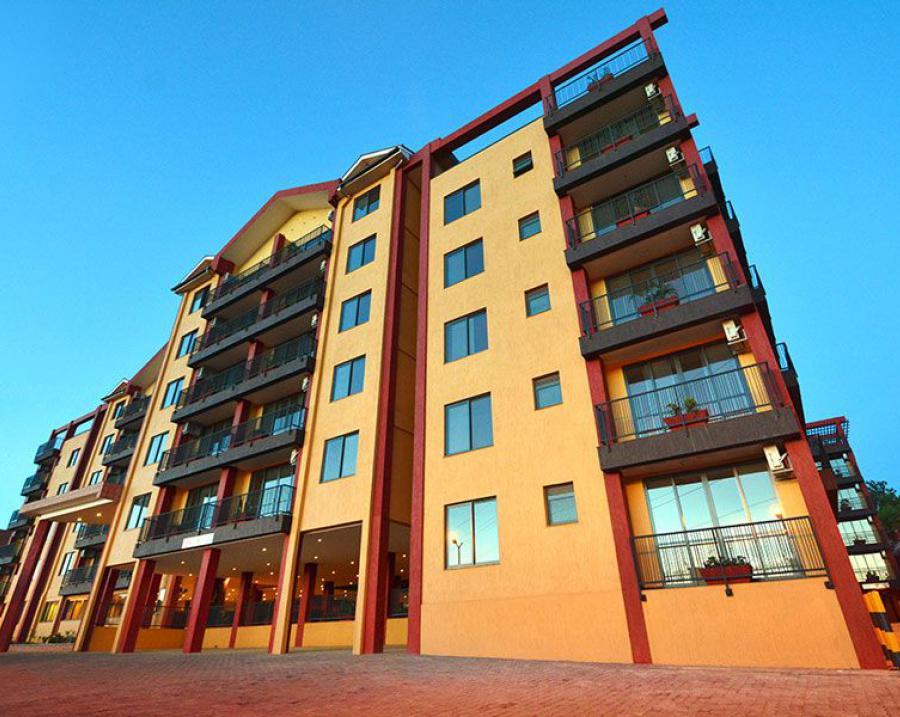 Meera Investments Limited was in 2017/18 rated as a top rental income taxpayer by Uganda Revenue Authority (URA) while Dr. Sudhir Ruparelia, the Chairman/Managing Director of Meera Investments, was rated the second biggest individual rental income taxpayer.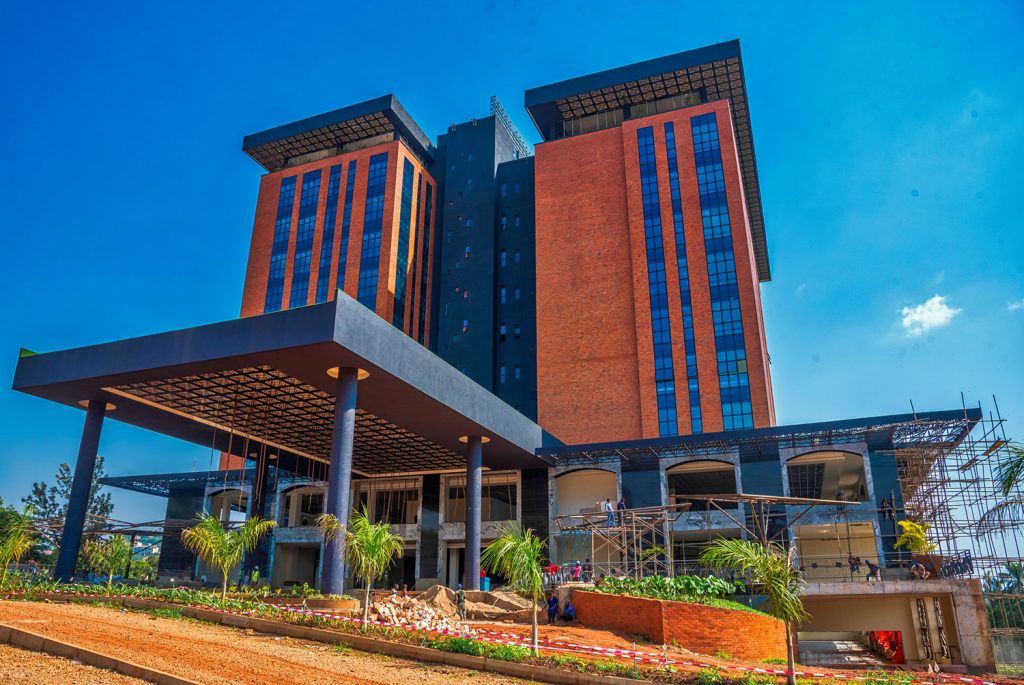 Over the last 3-4 years, the company has been on a construction spree, raising several properties across Kampala, which have both redefined city architecture and changed both Kampala's skyline, as well as the look and feel of the Kampala City.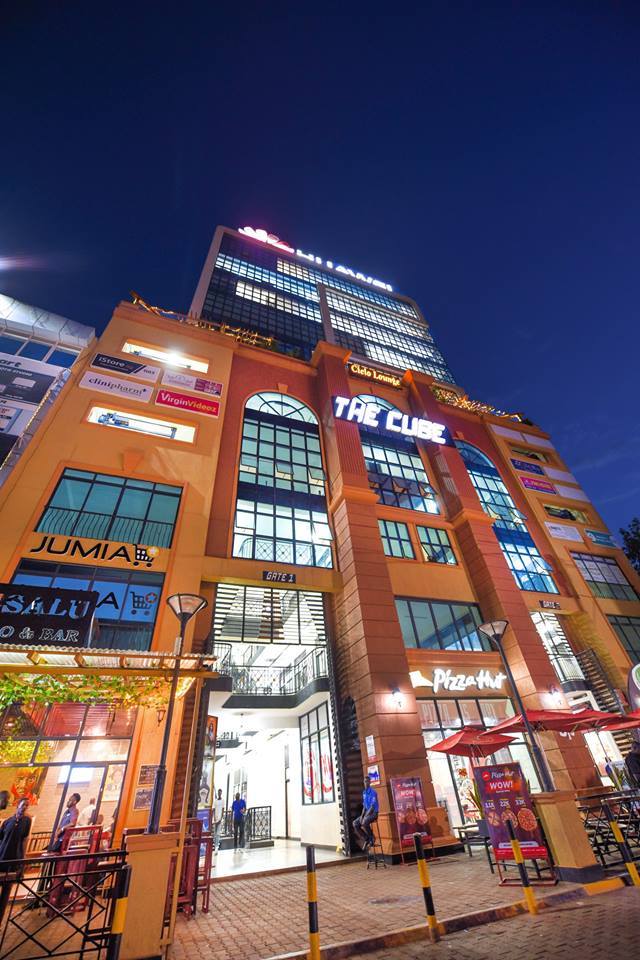 Today, we revisit and review some of those projects, especially those developed over the last 3-4 years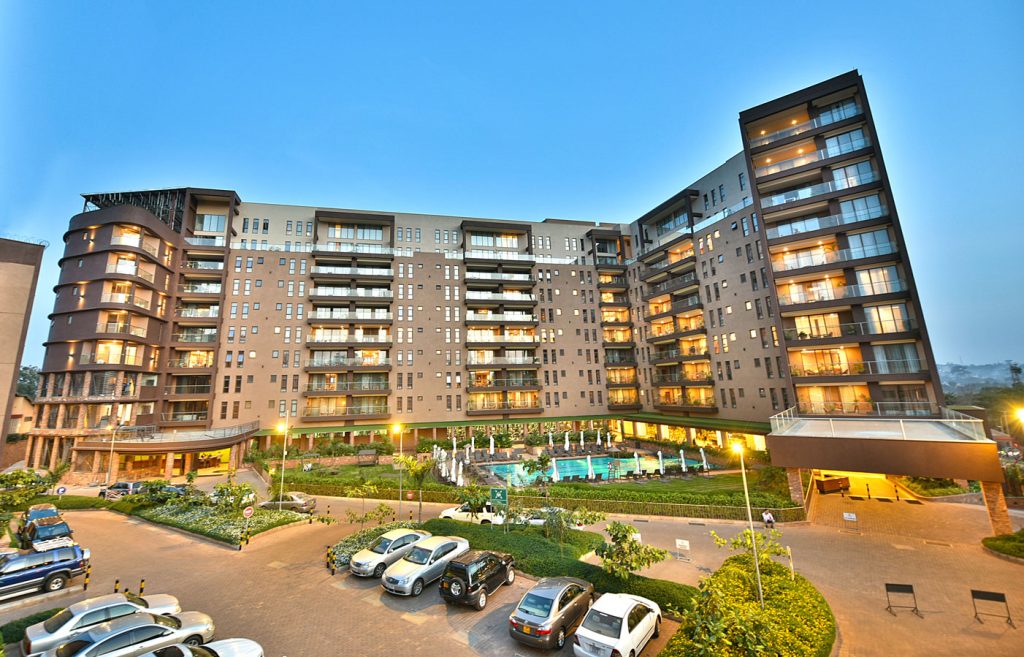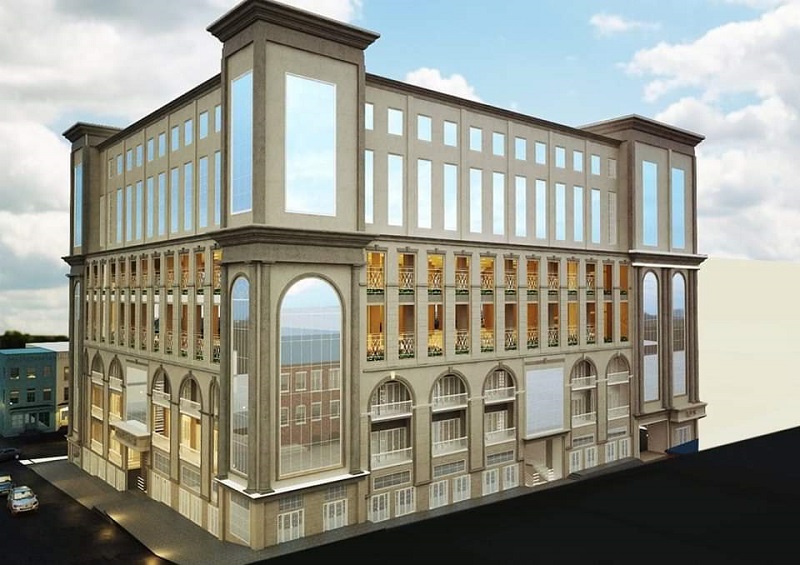 "The development of SGR isn't behind schedule at all as far as harmonization agreement is concerned," Says Coordinator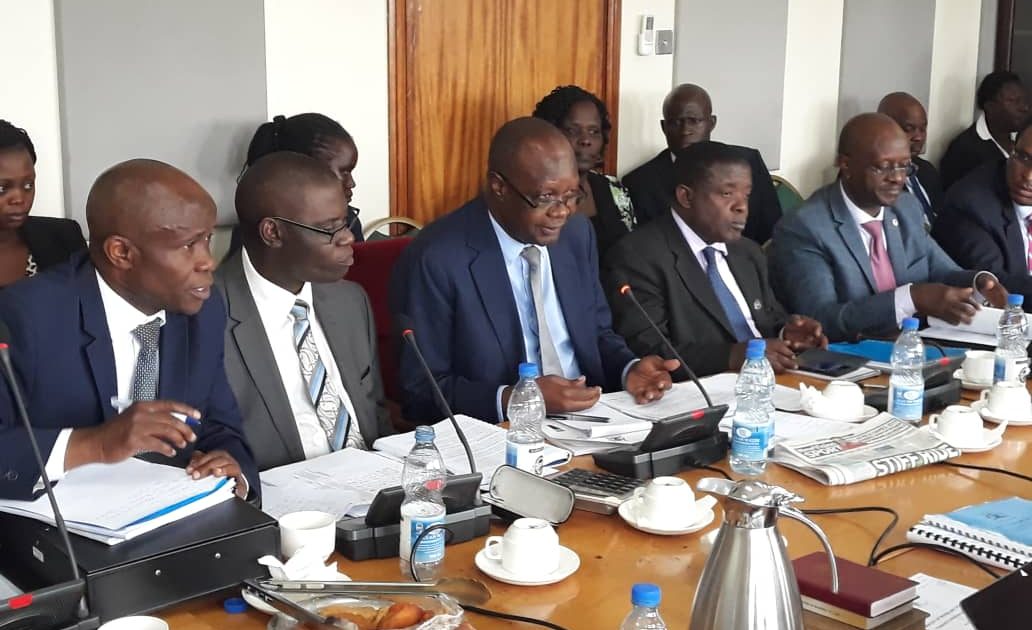 " The Standard Gauge Railway was adopted in 2014, by the East Africa Presidents who launched the multitrillion project meant to modernise the traditional railway transport system geared towards boosting economic growth by facilitating a faster movement of goods across borders. "
The SGR Coordinator, Canon Perez Wamburu while appearing before the Public Accounts Committee yesterday to respond to audit queries raised in the 2017/2018 audit report that raised concerns over the delays in implementation of the perceived regional railway, he affirmed that Uganda is on schedule for the construction despite compensating only 11% compensation of the project affected persons within three years.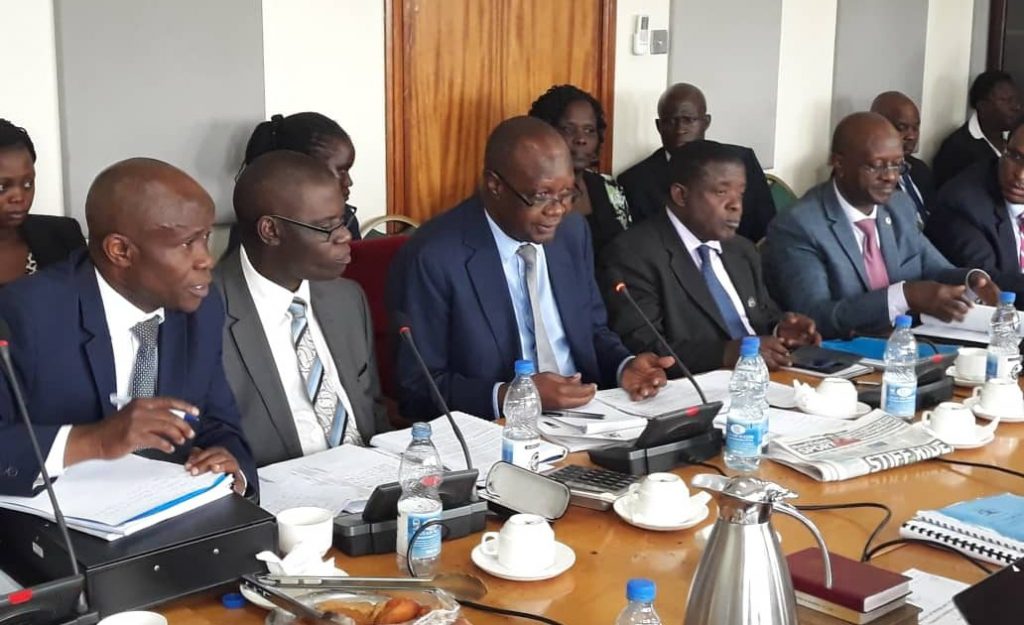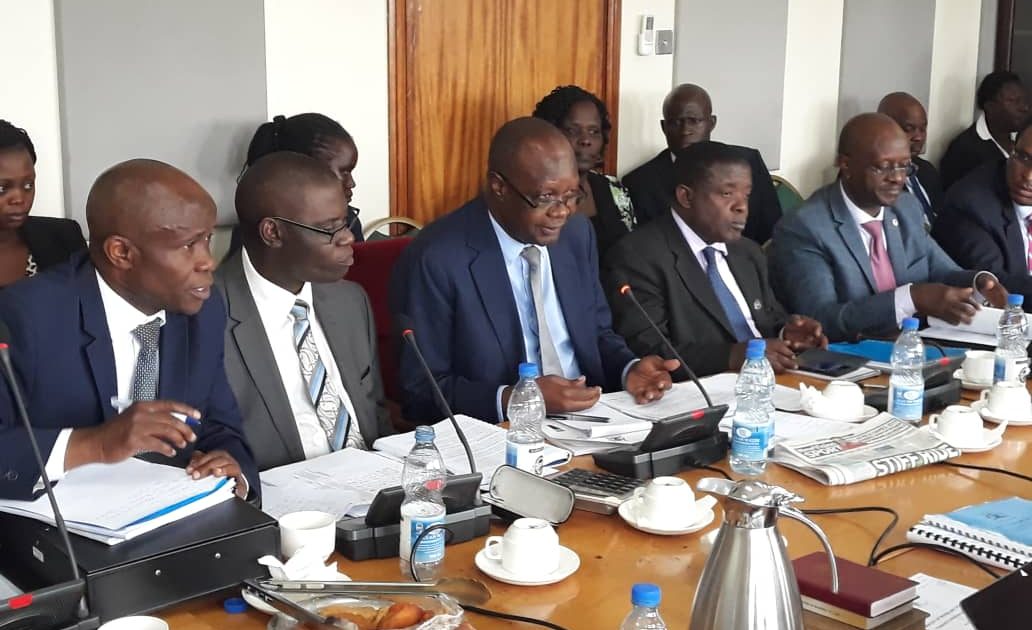 His remarks were in response to a call by some MPs like Theodore Ssekikuubo (Lwemiyaga County) who questioned why taxpayers have to continue funding the team in charge of SGR yet no single kilometer of the railway has been constructed, five years from the time it was launched in 2014.
Ssekikuubo said, "We are incurring nugatory expenditure on this white elephant. Is it about time we launched the standard gauge railway. After a decade of the launch, not even one kilometer has been put on ground. Kenya has already started on its side, ours was launched at a hotel in Munyonyo, it has remained there, dead and buried there unless the contrary is proved, are we as a country right to continue appropriating money to a non-starting project."
In response, Wamburu said, "We agreed that Kenya and Uganda arrive at Malaba at the same time. The development of SGR isn't behind schedule at all as far as harmonization agreement is concerned. Uganda SGR isn't late at all."
The Standard Gauge Railway was adopted in 2014, by the East Africa Presidents who launched the multitrillion project meant to modernise the traditional railway transport system geared towards boosting economic growth by facilitating a faster movement of goods across borders.
President Uhuru Kenyatta of Kenya flagged off the maiden passenger train on the newly completed Mombasa-Nairobi SGR in March 2017 and although Uganda had promised to start construction in June 2015, but three years down the road, Government is yet to complete funding negotiations with Exim Bank China.
On Uganda's side, project is to cost USD2.8Bn approximately, of this, Exim Bank will bring on board USD2.3Bn which represents 85%, while the remaining 15% will be footed by Ugandan tax payers.