Concession renewal: Umeme wants a win-win deal for all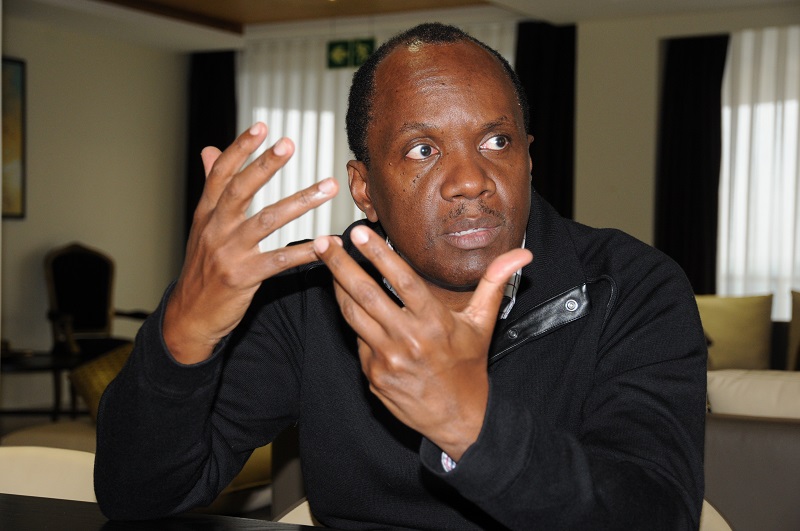 For the last 12 years, Patrick Bitature has been Umeme Limited Chairman- since 2007. He has overseen the company's $600 million investment into restoring and expanding the country's electricity network.
During his tenure, Umeme has connected over 1 million more customers, increasing their customers by 328.4% from 303,000 customers in 2007 to 1,300,000 customers. Distribution losses have been more than halved from, 35% to 16.6%. The power distributor has also matured into a UGX2.5 trillion company, by assets, up from UGX350.3 billion company in 2007.
In this second part of our interview, he shares with CEO East Africa Magazine Executive Editor, Muhereza Kyamutetera, Umeme's commitment to investing in powering Uganda's development agenda with a long-term view to creating a world-class distribution network and affordable power for all.
---
Congratulations over the recent good Umeme results. You now have about 6 years to go on your concession. How is your performance on the concession targets to date?
I think we have done well; we had a 20-year concession and 14 years have gone down, so we are left with about 6 years.
In summary, I can say we have connected slightly over 1,000,000 customers from – 292,237 in 2007 to over 1,300,000 currently. To us, every customer is a unique milestone, a unique story- so if you ask me, I will say, today, there is 1,000,000 ++ reasons to believe in Umeme.
Someone might say it is premature to be asking about the concession extension or negotiations, but the fact that around us is that Isimba Dam has come on board and Karuma is coming on board this year- altogether raising Uganda's generation capacity to 1,767MW by end of 2019.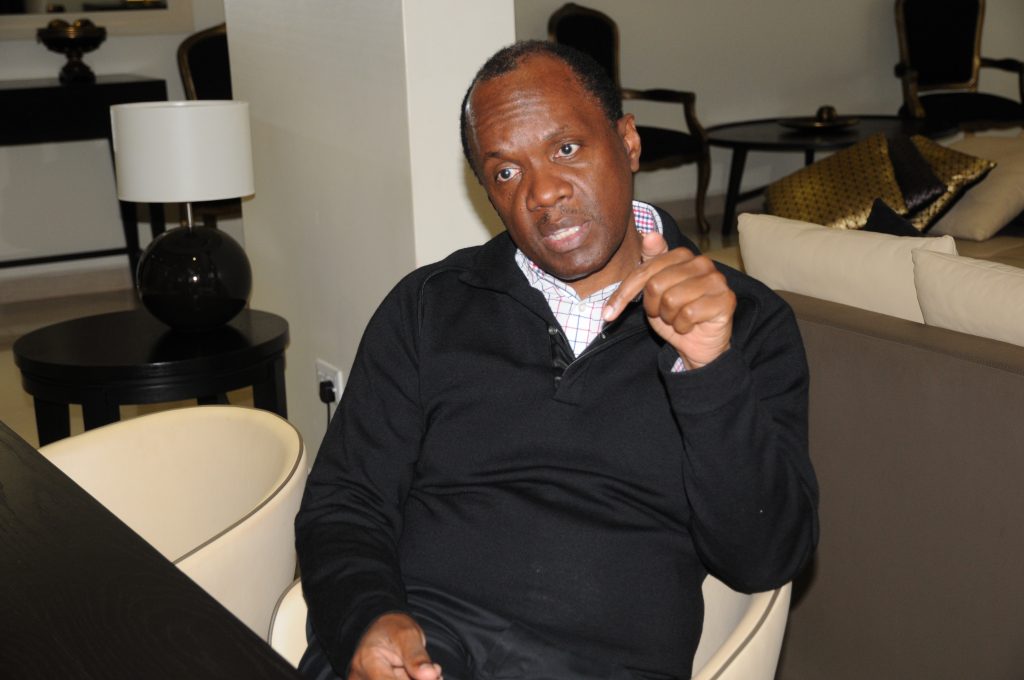 Government has invested in about USD1.6 billion in Karuma Dam and about USD500 million in Isimba Dam and at least USD1 billion in high voltage transmission projects to evacuate this power. To absorb that power effectively, to evacuate it to where it is needed- homes, businesses, factories, schools, health centres etc., we need to invest large amounts of money over a longer tenure; that is the most important thing. We need to raise and invest between USD1 billion to USD1.5 billion in the next five to ten years, so that over a period of 20 years we have a robust, reasonably modern infrastructure that distributes power to almost 60% of the population. The remaining 40% will be off-grid solutions e.g. solar solutions.
READ PART 1 OF OUR INTERVIEW WITH PATRICK BITATURE HERE: https://www.ceo.co.ug/a-day-with-patrick-bitature-drinking-from-his-cup-of-wisdom-on-success/
Most importantly, you have to remember that 60% is a moving target because 60% of the population today is not going to be 60% of the population in 10 or 20 years' time.
We can choose to invest for the remaining 6-7 years, but if you have seven years, the banks will only finance for not more than five years and that will impact the tariff, greatly. So we are looking for longer term funding- 15 to 17 years and then we can spread that cost- amortize it over time. That shall have a lowering impact on the tariff- that's the principle reason we are beginning these negotiations now.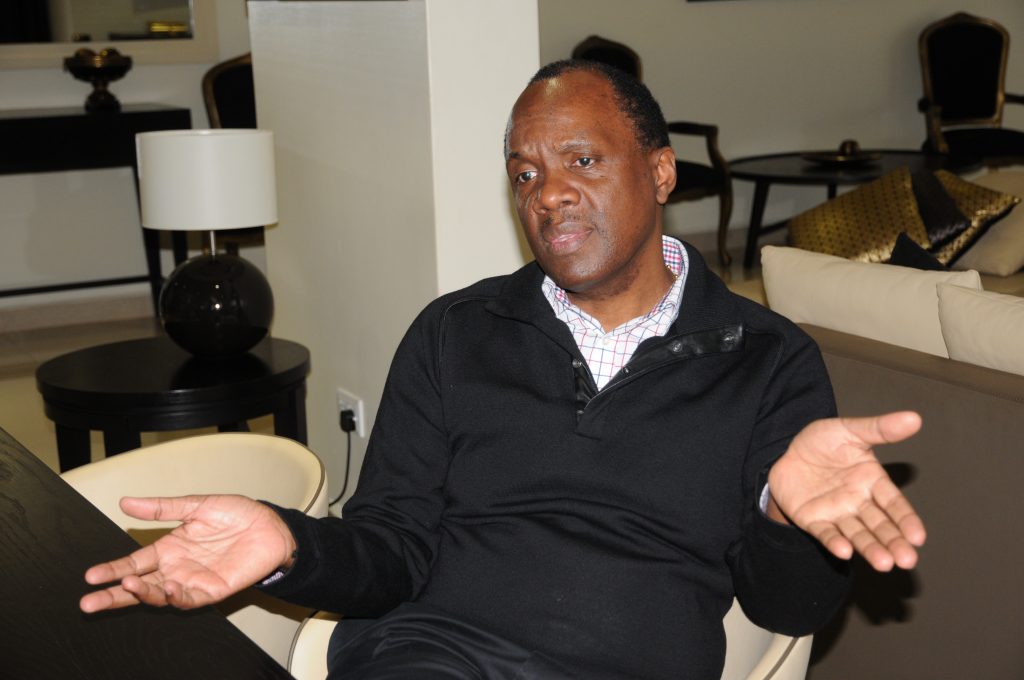 Secondly there has been a huge complaint about our rate of return, we demanded a rate of return when we were negotiating for these concessions 14 years ago, of 20% and that was appropriate at that time because the country was under perceived high risk. Today the perceived high risk of the country is much lower than then, so it is easier to attract capital. The policies of this country have been very stable, the movement of foreign exchange, the amount of inflation etc. the risks in many of the areas have been mitigated.
If the high rate of return is the pain in the thigh of the government and the public, we are willing to consider a few points on our rate of return, as long as it makes business sense- for our customers and shareholders.
We are Ugandans running this business; we have investments here as well and we are paying these bills too. You cannot say I want Umeme to profiteer at the expense of my hotels, my businesses. No, we must find the right balance- where there is a point of equilibrium- our customers are flourishing, the country is growing and is competitive, but also our shareholders, many of whom are also Ugandans are happy too!
If we are not competitive, as Ugandans, then we shall depend on Kenya or Rwanda or Ethiopia and that doesn't put me as a Ugandan in a healthy position. I don't want us to be in a weak position as a country, so we've got to negotiate what is fair for everybody. I am first a Ugandan and one day am not going to be the chairman, maybe I will not be having shares in this company anymore, but my children will still be here, my grandchildren will be here.
The key question here is how do we move our country forward? In such a competitive environment, we need to bring that tariff down as much as possible but it must also make sense for the people who are giving us money so that they are sure of their return and also those who give us their equity get a dividend. That is what we want.
Speaking of the negotiations, how are they progressing?
Well, the government has been negotiating first on its own, and we have been preparing on our own. These preparatory meetings are so important. We have got a feeling that the government is much more responsive and the tone they are setting is that they want to negotiate in good faith, because it is also in their interest that they do something in good faith that is sustainable, robust and can endure the test of time.
We are looking long-term, we are not asking for one or two years because what we do should help this country move forward. The people making decisions on behalf of government have to be balanced; not to crush the negations. It is not about one side winning and the other losing- we need to come up with a win-win formula that is good for Uganda and good for shareholders.
GoU has set itself targets to connect 300,000 customers every year with a target to achieve 60% access by 2027. Is Umeme up to the task? How are you readying yourselves for this?
I think Umeme is well prepared for that. We have had lot of time to build capacity- for anybody to do such an ambitious thing you need at least five or may be 10 years of experience- not just any experience but experience in Uganda.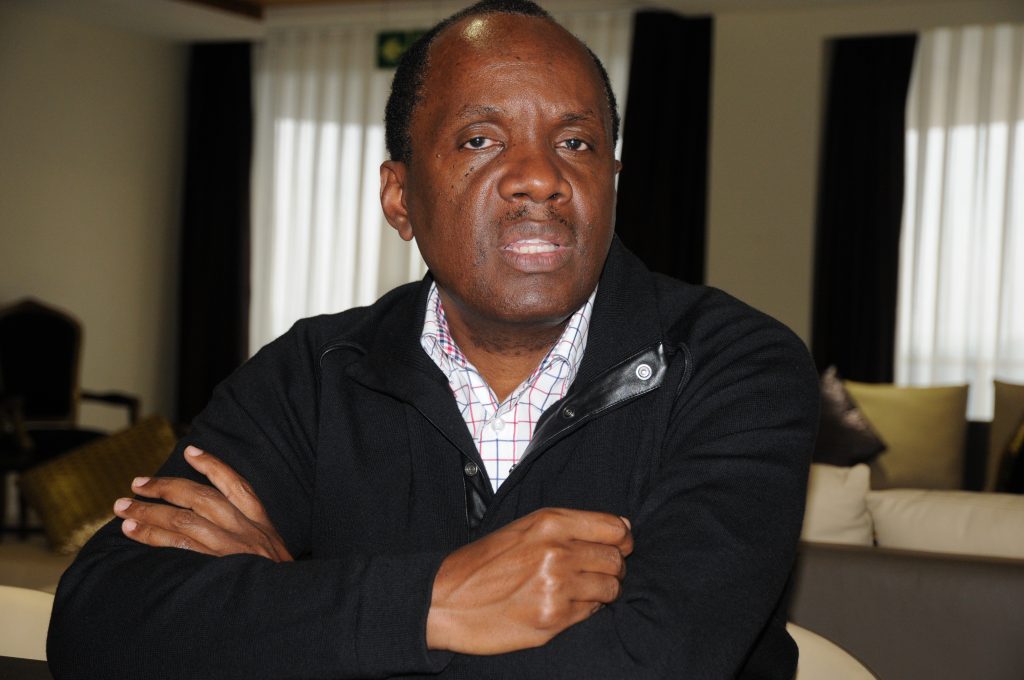 You may want to bring another international company, thinking they will just copy and paste their experiences elsewhere here, but most often that does not work.
For example, connecting customers is one thing, but making sure that you are collecting money from them is also very important- you need to look at the whole ecosystem in totality. That is why I think Umeme is a leading candidate so far; better someone you know with a safe pair of hands.
We are trusted to a high level by our stakeholders. We been touted as the best power distribution company in Africa by the World Bank and other international organizations- because what we are doing is leading the way, it is cost effective, private sector led, with no subsidies and customer centric.
So to do what we are doing- mobilizing resources, investing them carefully and making sure you get a decent return, is exemplary. We are leading the way.
I think we stand a good chance, we have made a good case. If we can finalize these negotiations with the government- am optimistic before the end of the year, these things will be wrapped up.
Our share price should be much better, because it also affects our valuation, and it helps us to raise money. When we go out people look at our balance sheet- people look at the numbers.
I understand, the Electricity Regulatory Authority (ERA) has cut down the allowable operational costs- Umeme had applied for USD 65m but was given USD 41m for 2019 – almost the same amount in 2012 (USD42m) when you only had 400,00 customers. How are you going to pull this through yet you have the tight government targets to execute and the new supply from Isimba and Bujagali to absorb?
The first principle here is that the quality of service we give is a function of the amount of money that we invest. If you want first world infrastructure and customer service like in Japan or South Korea, you have to invest in a lot of money. Japan and South Korea are able to invest and still supply power below US$5 cents because they are a very rich country. We can't afford to do that here yet, without having to get subsidies; so if ERA squeezes us, then that is the quality of service we are going to get.
People are complaining they don't want to have an outage for more than an hour- also me as a Ugandan I will be proud to know that there is nowhere in Uganda that has an outage of UMEME for more than an hour. I have been chairman for quite some time now and it is embarrassing I feel it like someone is holding my breath when power goes away.
Slowly we had moved away from many of the major distribution issues; we have invested significantly in more transformers, more grid lines, reliable service and a fast responding customer service team- we have set the stage for a world class electricity distribution.
If you choose to choke us now, suit yourself; you are the regulator, we can only do so much with the amount of money we have been given. Because you are the regulator and you are in a strong position, you can do anything at the stroke of a pen, but it has consequences.
The task ahead, needs significant investments. Yes, we are open to discussing our ways of work but we must keep our eyes on the ball. For example, we are switching to concrete poles because the wooden poles used to be designed to last 15 years but because of some terrains like swamps and heavy rains, they can't last more than 10 years. Switching to concrete means we need new equipment, because a concrete pole can't be lifted by human beings, so we have to double capex in some of these areas.
It is unfair to think that we can have a better-quality service going forward if we are going to reduce the budgets. But we are talking to the regulator- the good thing is there is dialogue, there is openness and the regulator is very sincere.
We think it is in their interest too, because they shine when we shine; if we do poorly, they will not shine.
Geologist, Proscovia Nabbanja appointed as UNOC caretaker CEO
Proscovia Nabbanja, the Chief Operating Officer at the Uganda National Oil Company (UNOC) has been appointed by the board as the interim caretaker CEO.
Wholly owned by the Government of Uganda, UNOC is a limited liability company whose prime purpose is to handle the Government of Uganda's commercial interests in the petroleum sector and to ensure that the resource is exploited in a sustainable manner.
Nabbanja steps into the shoes of Dr. Josephine Wapakabulo who resigned in May this year over- what she said was the need to focus on family and pursue new opportunities.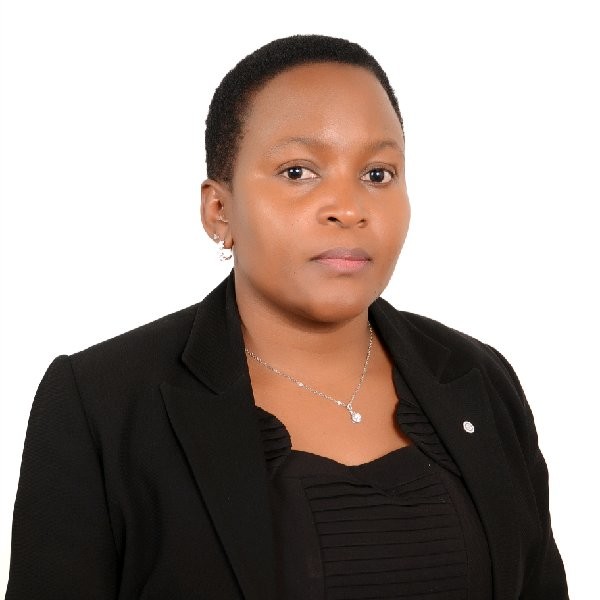 Some insiders however say although Dr. Wapakabulo was an engineer by background, with a PhD in Information Science from Loughborough University and a Global Executive MBA from the prestigious
Institut Européen d'Administration des affaires (European Institute of Business Administration) INSEAD, she was seen by many of the oil & gas experts at UNOC, many of whom were part and parcel of oil & gas story and history, as an outsider and imposed upon them by president Museveni.
This resistance could have fast-tracked her self-ejection.
Who is Nabbanja?
Nabbanja has been in the COO role at UNOC since November 2016.
Before that, she served as a geologist at the Petroleum Exploration Development and Production (PEPD) of Ministry of Energy for 15 years, rising to the level of Principal Geologist, a role she held between April 2015 and October 2016.
A holder of Bachelor of Science in Geology & Chemistry from Makerere University, Nabbanja also holds an Msc, Petroleum Geoscience from the Imperial College London as well as a Master of Business Administration (MBA) from the Imperial College Business School.
She also holds a Diploma in Management of Petroleum Operations and Development from PETRAD Norway.
Who is Mariam Nampeera Mbowa, the new Tullow Oil Uganda boss?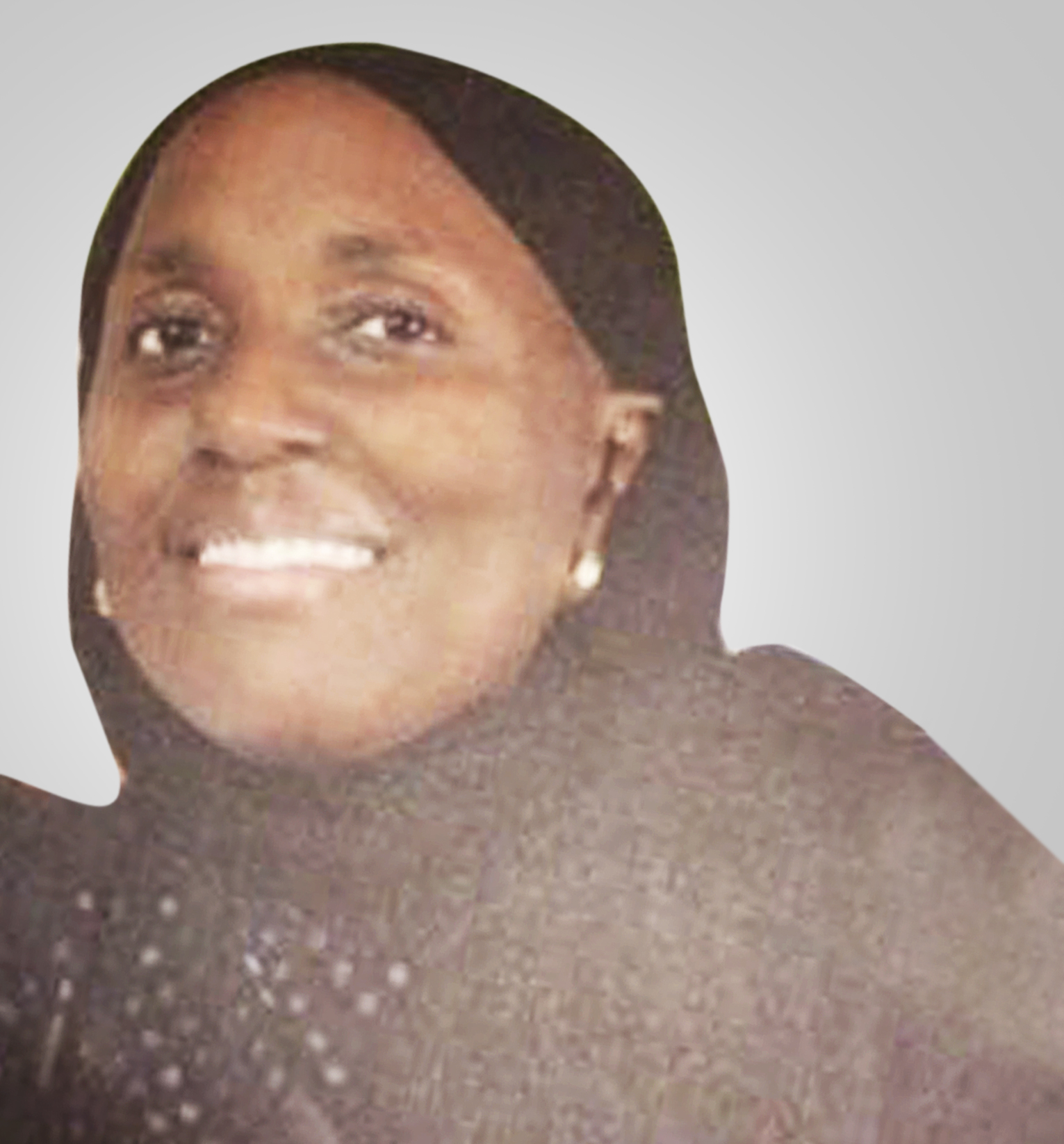 CEO East Africa Magazine, has confirmed that after 7 years at Tullow Uganda Operations Pty Limited, Jimmy Mugerwa leaves for London, where he has been reportedly appointed Group Director for Infrastructure and Organisation.
In his place, industry sources say, Mariam Nampeera Mbowa, a seasoned Ugandan oil & gas lawyer with over 24 years' experience in the business, has been appointed as Managing Director.
Mugerwa, joined Tullow in August 2012 from Kenya Shell Ltd where had worked for 4 years and 10 months as Country Chairman/Sales Operations and GM for East Africa. Before Kenya, Mugerwa, who started his career at Shell Uganda in 1994, served in various roles in Ghana and at the Shell Africa office, rising to the Senior Regional Advisor, Sub-Saharan Africa between August 2007 and December 2009. While in Kenya he also worked as Director at the Petroleum Institute of East Africa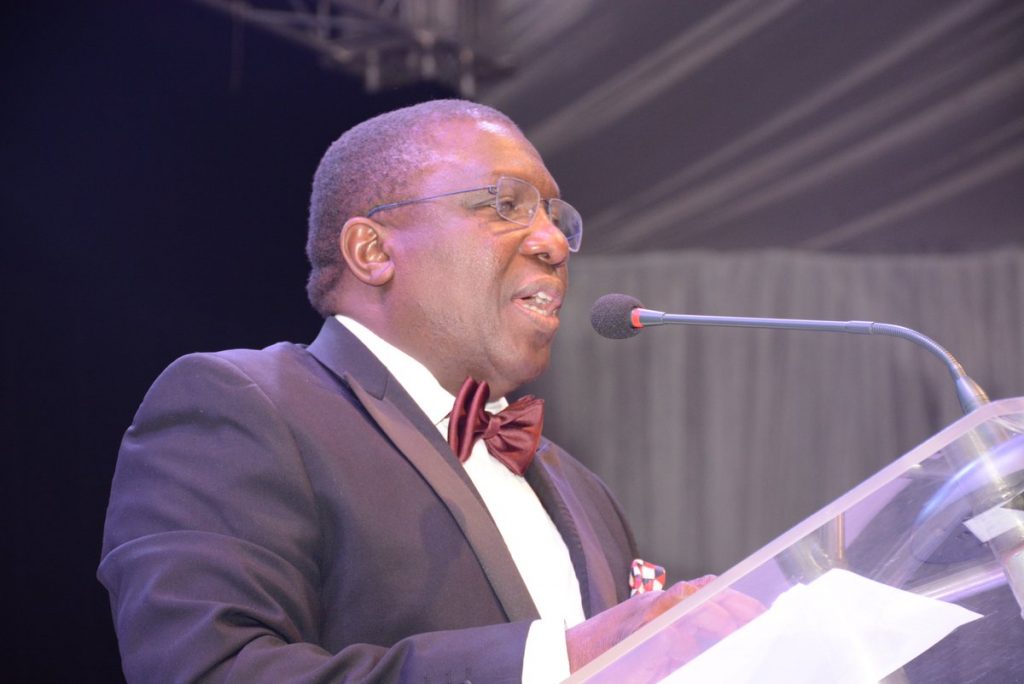 In Uganda, Mugerwa has been serving as Non-Executive Director at East African Breweries Limited as well as Chairman/Non-Executive Director at Dfcu Bank. His days at dfcu Bank were overshadowed by the controversial takeover by dfcu Bank of troubled lender Crane Bank- process that was recently found to be flout with several irregularities by a Parliamentary probe Committee.
Dfcu faces several multibillion shilling law suits as a result of the acquisition.
Trailblazer and one of a Ugandan few oil and gas lawyers
When CEO East Africa Magazine reached her by telephone regarding the appointment, she declined to comment.
"I can't comment. I can't comment for now," she said on the phone.
Jimmy Mugerwa was unreachable by phone and he did not respond to our WhatsApp messaging inquiries by press time.
However, from industry sources, Mariam is an experienced oil and gas lawyer, very familiar with corporate and commercial law as well as the legal and regulatory issues across the oil and gas business value chain- upstream, midstream and downstream.
She is the first female chief executive in an all-male dominated oil & gas majors troika, consisting of Tullow Oil, CNOOC and Total SA- but certainly no stranger.
Until her appointment, Mariam has been working as General Counsel-East Africa since May 2015- where she headed the Tullow Uganda and Kenya legal Teams, to "enable proactive resourcing and risk management of legal issues relating to Tullow's Uganda and Kenya Business Units", according to her LinkedIn profile.
She was also the team leader on "all material legal and compliance risk issues impacting the Ugandan and Kenyan business units."
In that capacity, she also doubled as a Director on the Tullow Uganda Operations Pty Limited Board.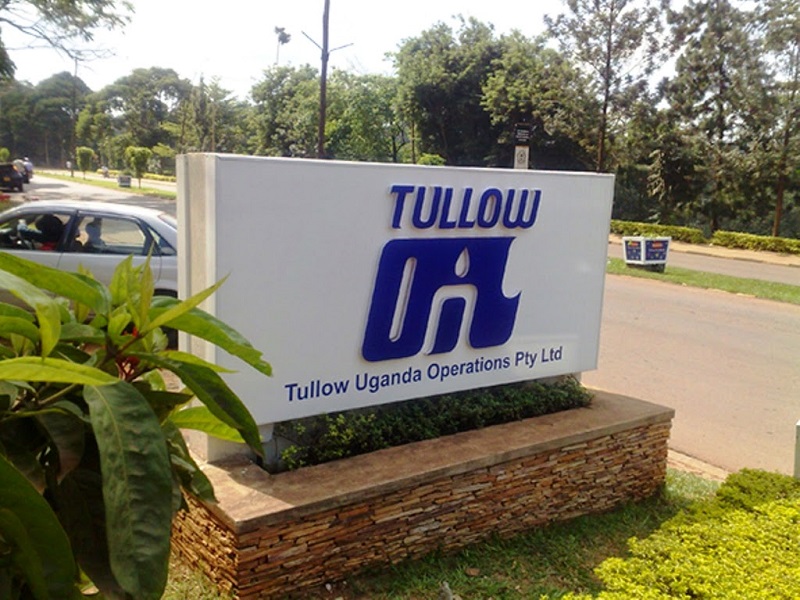 Before that, the she was the Regional General Counsel-Uganda- from January 2011 to May 2015. In that capacity she dealt with a number of issues especially the management of the Joint Venture between Tullow, Total E&P and CNOOC.
Before Tullow Oil, she worked for over 12 years within the Shell International BV family in various capacities and in a number of jurisdictions.
At Shell she started out as Company Secretary and Legal Advisor- at Shell Uganda Limited, between June 1998 to September 2003 and then headed to Brunei where she was a Senior Legal Advisor for 2 years at Brunei Shell Petroleum Sdn Bhd. She then headed to Shell International BV headquarters in the Netherlands as Legal Counsel, Gas & Power for slightly over 3 years.
From here, she got appointed Legal Counsel at Shell International Exploration and Production BV where she was assigned to the Shell Development Kashagan BV (the entity tasked to engineer, develop and construct facilities to bring phase II of the Kashagan field in the North Caspian Sea to full commercial oil and gas production.
The Kashagan project involved a consortium of seven international oil companies and the National Oil Company of Kazakhstan. Her major role, involved managing and advising on licensing, regulatory and legal issues arising out of the North Caspian Sea Production Sharing and Joint Operating Agreements.
As Uganda moves closer to oil production, Tullow Oil will be counting on her domestic, regional and global expertise in upstream, midstream and downstream operations to bring the prize home.
Perhaps a change in management could also warm up Tullow Oil's planned sell of their 21.57% in Ugandan exploration areas to Total SA, a move that has overly delayed.
Before Shell, she worked as Legal Officer at Uganda Petroleum Company Limited (formerly Mobil Oil Uganda), between 1994 and June 1998,
Mariam holds Bachelor of Laws (LLB) from Makerere University and Masters of Law, Commercial and Corporate Law from the London School of Economics and Political Science. She also holds a Diploma, in Petroleum Policy and Management from PETRAD-Stavanger, Norway as well as a Diploma in Legal Practice, from the Law Development Centre in Makerere.
She went to Stella Maris Boarding Primary School, Nsuube and then Kibuli Senior Secondary School where she completed her Uganda Advanced Certificate in Education (A-level). She is married Professor Swaibu Mbowa, a Makerere University Agricultural Economics don and a Research Fellow at the Economic Policy Research Centre (EPRC). 
She is an advocate of the High and Supreme Courts of Uganda.
CEO OF THE MONTH: A tale of Fabian Kasi's 9 years at Centenary Bank and the making of Uganda's 2nd largest bank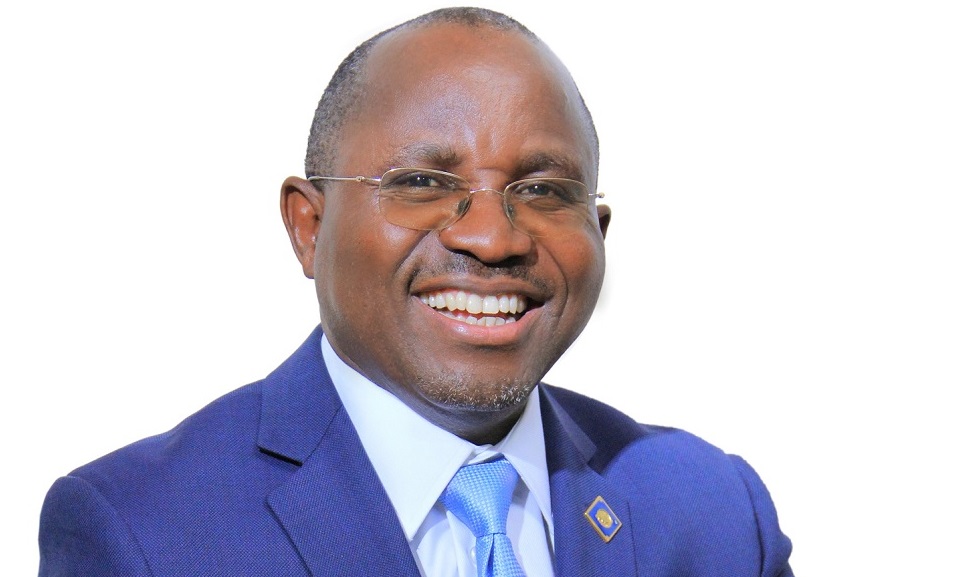 Centenary Bank's soft-spoken Managing Director, Fabian Kasi, this August, starts his 10th year at Centenary Bank- 10 years of impressive growth, whichever way you look at it.
Kasi, was among the first crop of indigenous CEOs to head the top 10 banks in the late 2000s- previously, a preserve of foreigners- mainly Kenyans. At the time, he became CEO in 2010, he was one of only three Ugandan CEOS of the top 10 banks- the other being Juma Kisaame (dfcu) and Nicholas Okwir (Housing Finance Bank).
Thanks to him and other good performing Ugandan CEOs, who broke the glass ceiling, today there are five Ugandan CEOs of the top 10 banks, but perhaps more importantly, the top three banks are all led by Ugandans.
Other than Centenary Bank, the No.2 bank, Stanbic Bank, Uganda's largest bank is headed by Harvard alumni Patrick Mweheire and dfcu Bank, in the 3rd position is headed by Mathias Katamba.
Just like Kasi, Katamba is also a home-grown CEO, who rose through the ranks and different banks.
Unlike the two other banks, Centenary Bank is also majority Ugandan owned- 70.1%. The Registered Trustees of 19 Catholic Dioceses in Uganda (38.5%), the Registered Trustees of the Uganda Episcopal Conference (31.3%) and 4 other Ugandan individuals own 0.4%.
ALSO READ: Money men: The 8 gentlemen who control 77% of Uganda's banking industry https://www.ceo.co.ug/money-men-the-8-gentlemen-who-control-77-of-ugandas-banking-industry/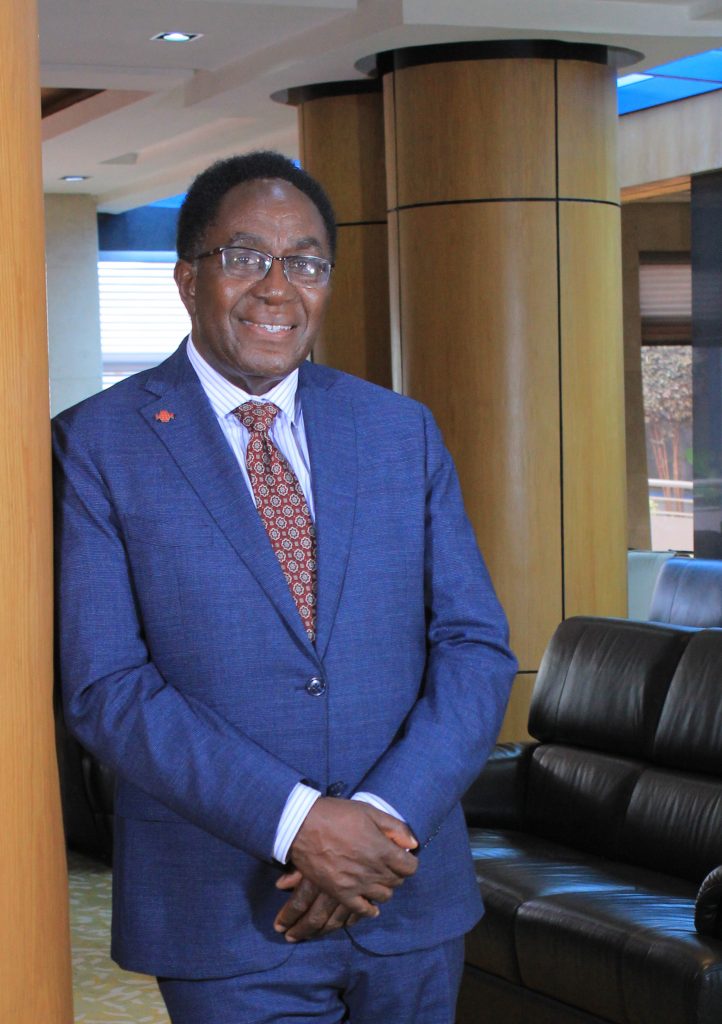 The remaining shares are owned by SIDI- Solidarite' Internationale pour le Development et l'Investissement (International Solidarity for Development and Investment) based in France that owns 11.6% and STICHTING HIVOS-TRIODOS FONDS, an investment fund, specializing in investing in microfinance and trade finance, managed by Triodos Investment Management in the Netherlands, owns 18.3%.
From fourth to the second largest bank in Uganda
During the 9 years of Fabian's reign the number of customers, has grown by 63.4% from 1,003,295 that he inherited in 2010 to 1,639,602 customers at the end of 2018- a compounded annual growth rate (CAGR) of 5.6%.
The number of branches has also grown from 48 in 2011 to 73 at the end of 2018, backed up by 179 ATMS at 132 locations across the country.
Fabian has also embraced digital banking and has over the last 5 years invested heavily in digital banking with a view to decongest the banking halls and ATMS- which is perhaps one of the bank's greatest undoings.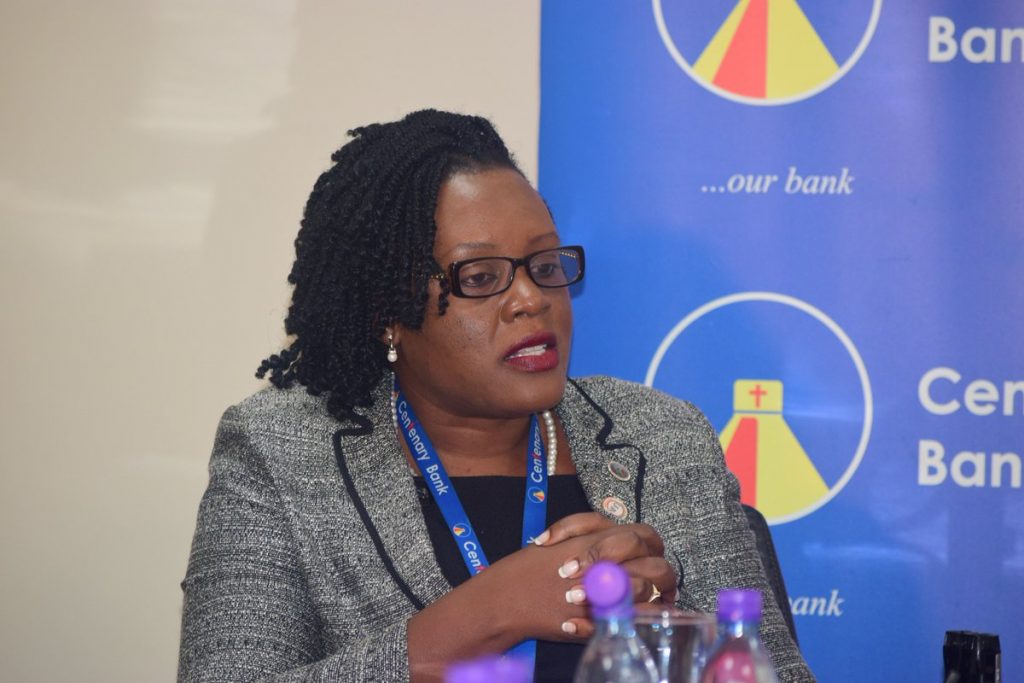 In October 2015, the bank launched its flagship Centemobile banking platform that enables clients to transact and access banking services on their mobile phones, whenever and wherever they are, as long as there is network coverage. The platform by end of 2018, had 701,801 registered customers of which 144,192 were active with 1,268,833 transactions by end of December 2018- accounting for 30.1% of the bank's transactions.
The bank also closed 2018 with 2,404 registered banking agents all over the country.
ALSO READ: Earnings of CEOs and Executive Directors of 23 of 24 of Uganda's banks: https://www.ceo.co.ug/exclusive-earnings-of-ceos-and-executive-directors-of-23-of-24-of-ugandas-banks/
These innovations and an aggressive expansion strategy, has seen customer deposits grow 4 times or 261.8% from UGX630.8 billion in 2010 to UGX2.3 trillion in 2018- an annual compounded growth rate of 16.4%.
Growth in deposits, has facilitated a 261.8% growth in lending from UGX395.8 billion to UGX1.53 trillion in the same period- allowing the bank whose 75% of income is derived from interest income, to grow by 200.4%, from UGX189.1 billion in 2010 to UGX568.2 billion at the end of last year. Profitability over the 9 years has also grown by nearly four times or 266.1%, from UGX29.4 billion in 2010, to UGX110 billion in 2016, declining minimally to UGX100.1 billion in 2017 and closing 2018 at UGX107.6 billion. Overall, profits have grown by an average 15.5% annually- above the industry average.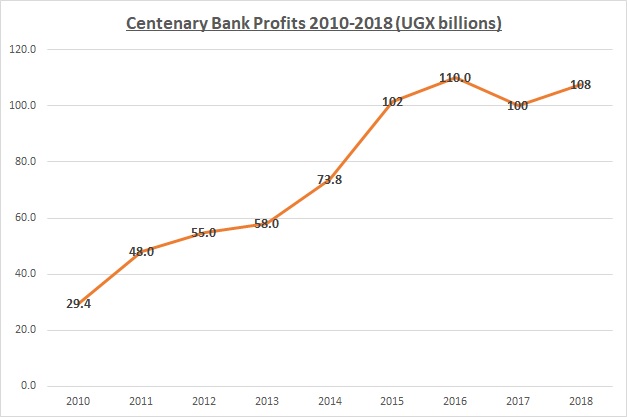 The bank's asset base has as a result also grown by nearly 4 times or 292.8%, from UGX807.2 billion in 2010 to UGX3.2 trillion in 2018- an annual CAGR of 16.4%.
This impressive growth, led by an all Ugandan trio- Fabian, together with Simon Kagugube, the Executive Director and Prof. John Ddumba Ssentamu the board chairman for the 9 years, has seen Centenary Bank move from the fourth largest bank by assets- UGX807.2bn and 7.12% market share in 2010 to the second largest bank with UGX3.2 trillion and 11.3% market share at the end of 2018.
To put this into perspective, by end of 2018, Centenary bank was larger than the Ugandan asset base of 11 banks at the bottom of the chain combined i.e. Ecobank, United Bank for Africa, Tropical Bank, Exim Bank (Formerly Imperial), NC Bank, Guaranty Trust Bank, Finance Trust Bank, Bank of India, Commercial Bank of Africa, Cairo International Bank and ABC Capital Bank.
The 11 banks together had UGX2.6 trillion in assets.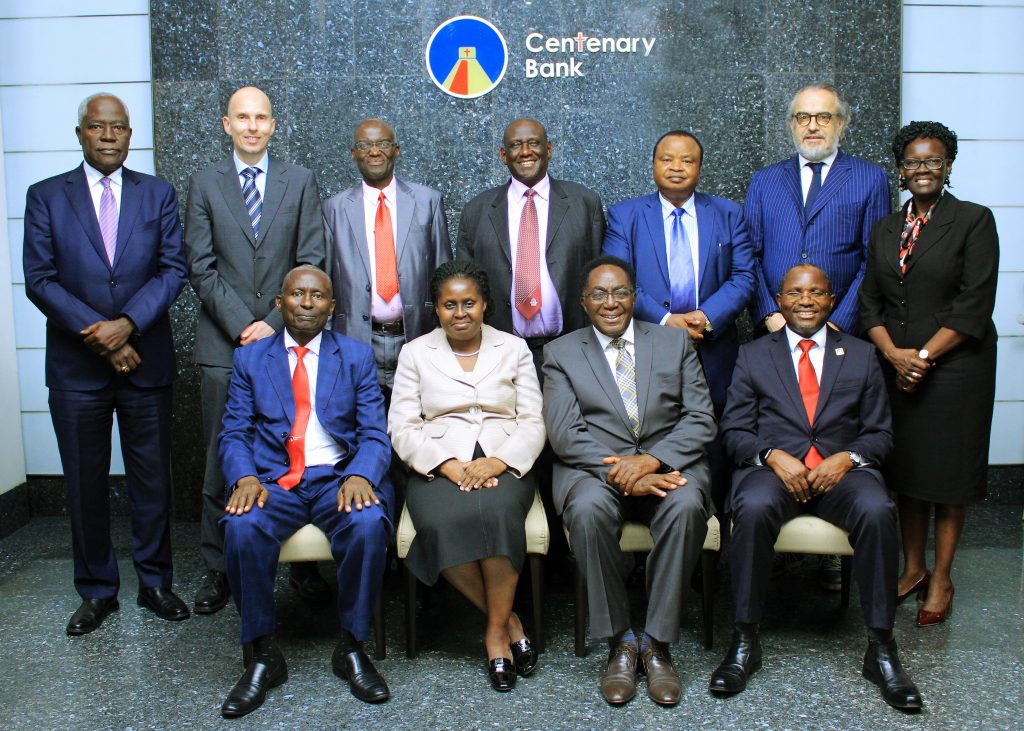 The bank has also jumped from the fourth biggest deposit taker- UGX630.8bn and 7.82% market share in 2010, to become the second biggest deposit taker, receiving UGX2.28 trillion and 11.7% of industry deposits at the end of 2018.
At the end of 2018, Centenary, had also grown from being the fifth biggest lender with UGX395.8bn loan book and 7.32% market share in 2010 to become Uganda's second biggest lender with UGX1.52 trillion lent out, translating into 12% market share.
As a result, the bank has also moved from being the fourth most profitable bank- UGX29.3bn and 10.3% market share in 2010 to the second most profitable bank with UGX107.6 billion or 14.3% of industry profitability.
But who is Fabian Kasi?
Fabian has been a banker almost all of his working life.
He started as a Banking Officer at Bank of Uganda in 1992. After eight years, he briefly worked as a Director of Finance & Administration at Finca Uganda, a global microfinance organisation, before heading out to Rwanda's Banque Commerciale du Rwanda (BCR) as CFO.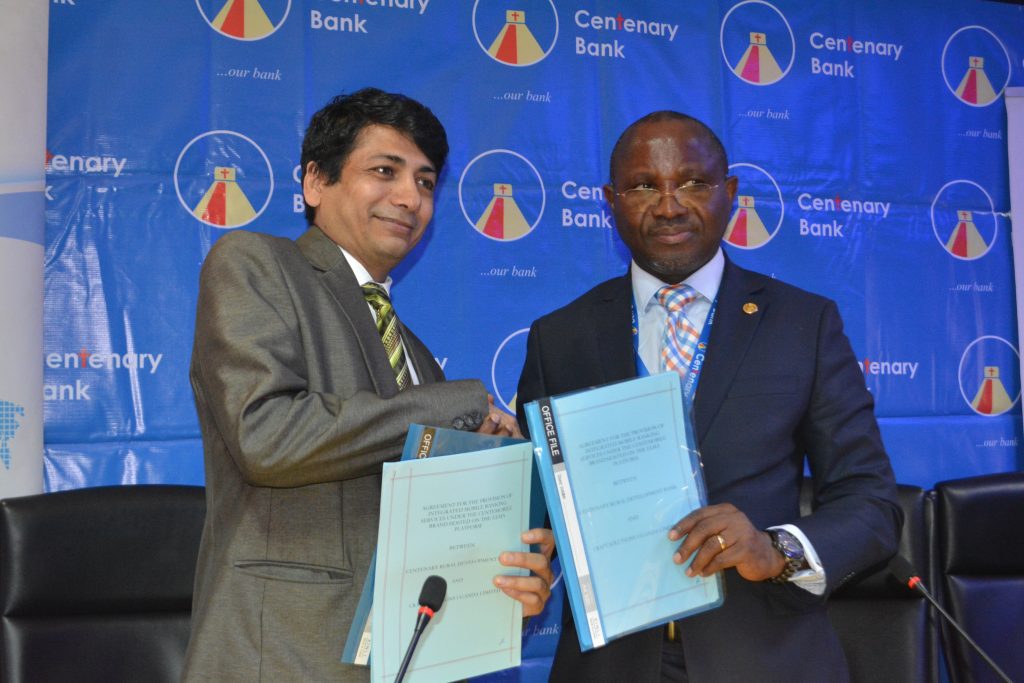 After just 9 months in Rwanda, he was appointed the Managing Director for Finca a job he held for 8 years and 3 months.
He was appointed Centenary Bank Managing Director in August 2010.
He holds a Bachelor's degree in Commerce and Accounting from Makerere University, as well as an MBA from the University of New Castle in the UK.