A day with Patrick Bitature; drinking from his cup of wisdom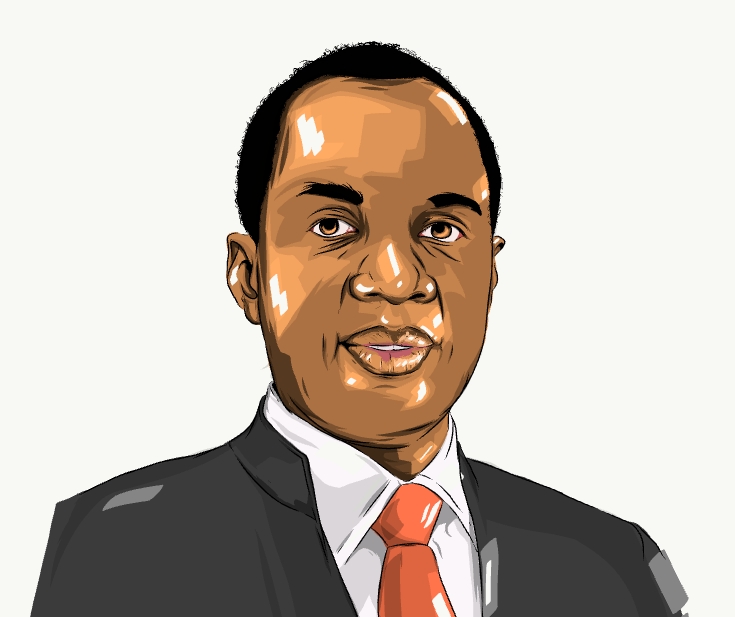 Patrick Bitature is a Ugandan businessman and serial entrepreneur. He is the founder, Chairman and CEO of Simba Group of Companies. Founded in 1998, Simba Group is a conglomerate of East African companies spanning telecommunications, real estate, power generation, agro-business, oil and gas, tourism and social enterprise.
Among the many boards he chairs, is Umeme, Uganda's major power distributor and Private Sector Foundation Uganda (PSFU) – an umbrella private sector body made up of 230 business associations, corporate bodies and the major public sector agencies that support private sector growth.
Our Executive Editor, Muhereza Kyamutetera, sat down with him at his magnificent Naguru Skyz Hotel- his freshest project yet, to pick his mind on several issues;
Who is Patrick Bitature? How do you describe yourself?
I am a businessman.
Lately am an opinion maker or an influencer- because I sit on the chair of Private Sector Foundation and that means that I must now look at all aspects of the economy, not just the narrow areas where I do business.
I must now have interest in everybody's business and in everybody succeeding, because for us to uplift this country, we should all succeed together. Lately I have had to come out to talk a bit about the issues around, including those that go beyond business- issues like health, people's welfare, fighting poverty etc. I find that as a responsibility. I have to speak out, sensitize especially the youth and entrepreneurs.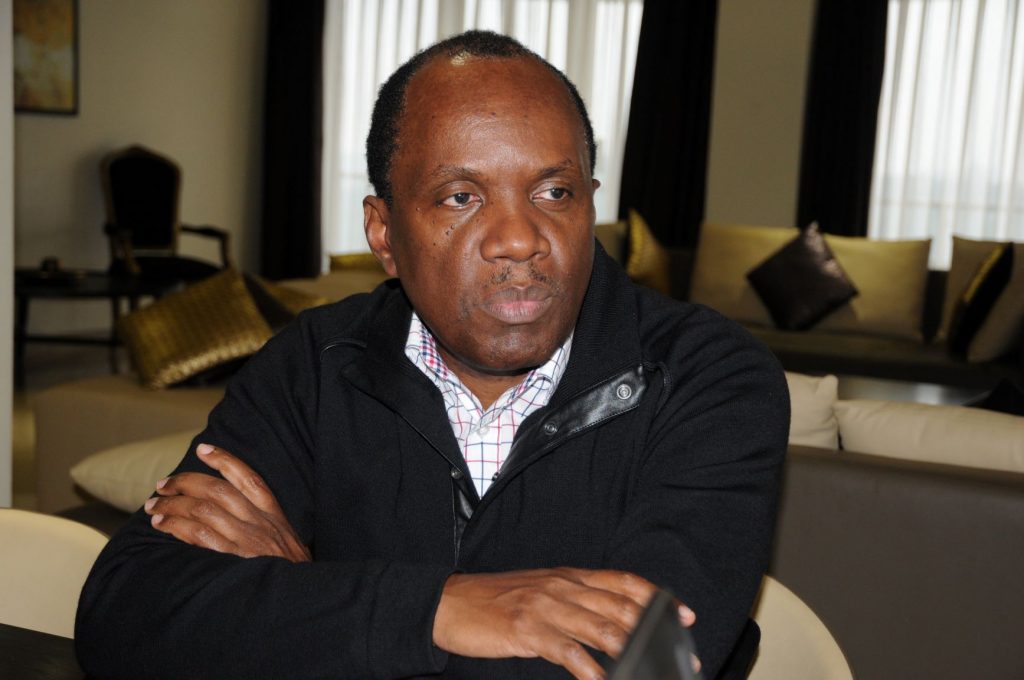 Whatever knowledge I have acquired throughout my experiences- some call it wisdom, I feel the responsibility to share it freely on social media and in the different written works that I circulate. I am always happy to share with especially the youth, so that they don't have to go through the learning curve some of us had to go through and repeat the same mistakes that we made.
Speaking about your learning curve and journey, what would you say are the 2 or 3 great decisions that you made- that got you here? What lessons can today's entrepreneur draw therefrom?
Mine is such a long journey; I don't know if I can reduce it to just two or three things. It is extremely hard. All I know is that you have got to be resilient- resilience is a key word in my life. Even when it is really dark and gloomy, you have got to persevere. If you are resilient, you remain in line- because people will throw all kinds of things at you, you will meet so many challenges. Resilience; perseverance is about having a strong indomitable character that cannot just go down- if you want something just go for it.
READ PART 2 OF OUR INTERVIEW WITH PATRICK BITATURE HERE: https://www.ceo.co.ug/concession-renewal-umeme-wants-a-win-win-deal-for-all/
Second is focus- remaining focused has helped me. In life, you will find there are so many things that seem to require your attention, but you have got to learn focus. Choose that, which you want to do and can do and let go of others.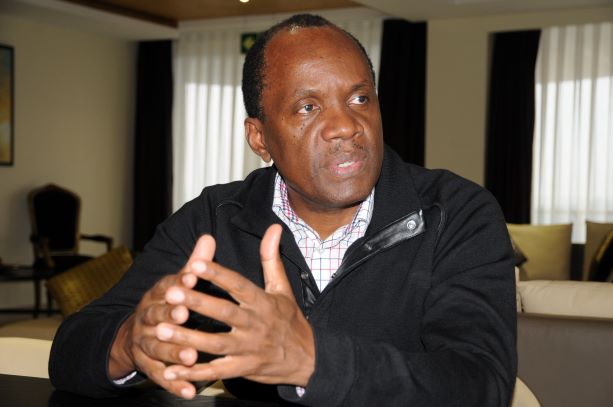 Thirdly and related to resilience and focus is discipline- self-discipline. You need strong self-discipline to be able to influence the things and people around you to be able to achieve results out of them.
Some people will tell you that some of these traits are inborn- that one is successful because their parents were successful, but I try to discourage people from that kind of thinking. It may have a small portion; it may contribute in a certain way, but largely you've got to determine your own destiny.
Many an entrepreneur or would-be entrepreneur have burning desires and dreams but the fear of failure seems to curtail them from making that big move- the crossover to the world of the unknown. They would rather maintain the status-quo. What tips do you have about dealing with the fear of failure?
It is true that nobody wants to fail, but the reality of life is that we all fail sometimes.
This obsessive fear of failure is rooted in our upbringing; we are trained not to fail. From primary school, you are taught not to fail. We are told, it is a bad thing to fail. Our parents, society, our peers all don't want us to fail- when you don't do well, they look at it as a terrible thing. If you have to repeat a class, if you don't win a race, you are a failure and that is a terrible thing. But as managers, parents, and friends and as individuals, we have got to overcome the fear of failure and promote the culture of appreciating that it is the culture of participating in doing things; the culture of starting that matters most, much more important than winning. After all you can't win if you don't start.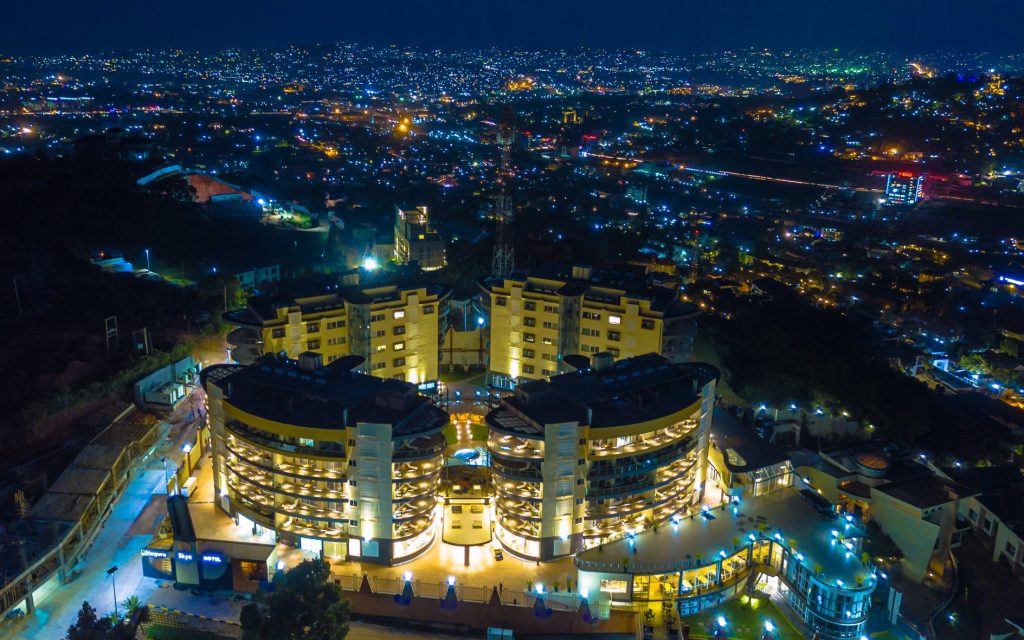 I have failed in so many areas that most people never get to know about. There are different businesses that have failed to work out, I have lost money here and there but these things happen all the time.
People tend to focus on the things where you win more and occasionally you will do one bad thing and they will remember only the one bad thing you have done and forget about all the good things but that is society for you. You've got to determine your own course, set the footprint or the roadmap you are going to follow, and stick to your road map, and that is what I chose to do. I have decided for example that I will not go into politics because I have not dealt with politics before- I want to do business and I want my business to have a positive social impact on people.
Choose where you want to go but also allow yourself to evolve with time. Being resilient, focused and disciplined does not mean being rigid, you have to evolve with the times. If you are too rigid you just end up being broken like a tree that is very rigid. You've got to be flexible to move with the times. Sometimes when there is strong wind, you bend with the wind.
There is a temptation to think that successful business people do not make mistakes- but like you have just mentioned, mistakes form an important learning curve on the journey to success. When you look back, what are some of the things you have done that you probably wished you shouldn't have done or could reverse if you went back in time?
Of course there have been so many mistakes but every day you wake up, believing and working towards rising from those mistakes and picking the lessons. I have made mistakes in choosing people to trust, in partnerships and in some investment decisions for example by pulling out at times too early.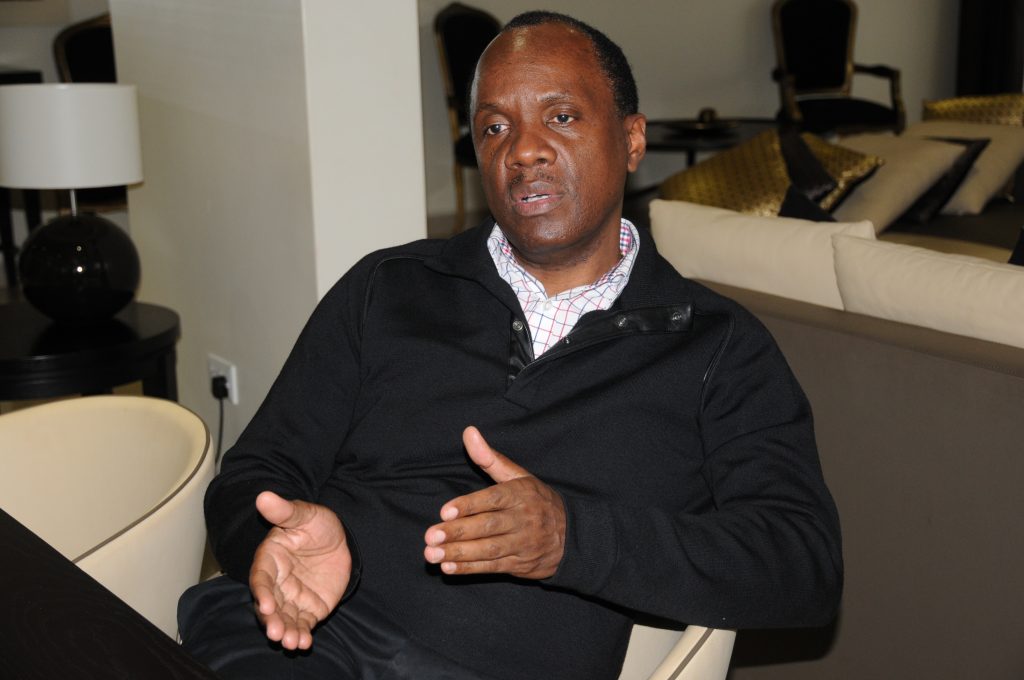 I bought Safaricom at shares at about four or five bob and I sold at 7 or 8 bob, but today it is 30 bob. Is that a mistake? May be not- but the lesson learned here is perseverance. When you do certain things with a long term vision, take a long term position and when you are doing things for the short term, take a short term position.
You must know what you want and be focused, don't easily be swayed by the crowd. Making mistakes is both good and bad and by making mistakes you know you are doing things. When you are building a project, you don't know if you will finish it, but you need the commitment to start first. Once you start it, you need the consistency to go through it till the end. Sometimes you may need to collaborate with different partners, you've got to have the ability to co-create, because let's face it, sometimes you cannot complete some tasks alone.
God created us from nothing- it is only God who has the capacity to create things from nothing, but as human beings most often, to create something of significant value, something incredible you have got to do it with other people, so we co-create, we collaborate, but either way, consistency is key.
When I started building this hotel (Naguru Skyz Hotel), I decided to do it differently- rather than build a tall structure, I decided I would do 4 blocks of 7 stories each- a very big and challenging project whichever way you look at it. Then came the economic downturn, but because I had already began I chose to stick it out. I had already made the decision- it is like if you are already pregnant, you can't back out from what you already have. I had to go through all this quietly. People wrote all kinds of things about me, it didn't matter because none of them was going to feed me or look after my children. I just had to finish my project and I was not about to compromise on the quality of the product.
But now it is finished and we gave it all our best- the best quality. We have just been accredited now as a Marriott Hotel and are now on www.marriot.com. Right now am proud of this establishment because it is probably the safest building in Uganda in terms of fire and health safety. We have been challenged to the high Marriott standards and when I look back, we are glad we made the investment we did in ensuring quality and something that is up to standard.
Patrick Bitature is a serial entrepreneur with a string of businesses and many other board, charity and family responsibilities to run. How do you stay sane in the fast lane? What are your winning tips on how to keep your busy schedule in order and maximize performance?
I think it comes back to self-discipline.
You have got to learn to control yourself, don't let things phase you, don't lose your temper and don't let small things make you angry. It is important to stay calm especially in and through hardships- some people just don't manage their emotions as easily. I have learnt to harness different habits of staying calm, avoiding confrontation and generally avoiding things that will cause unnecessary stress.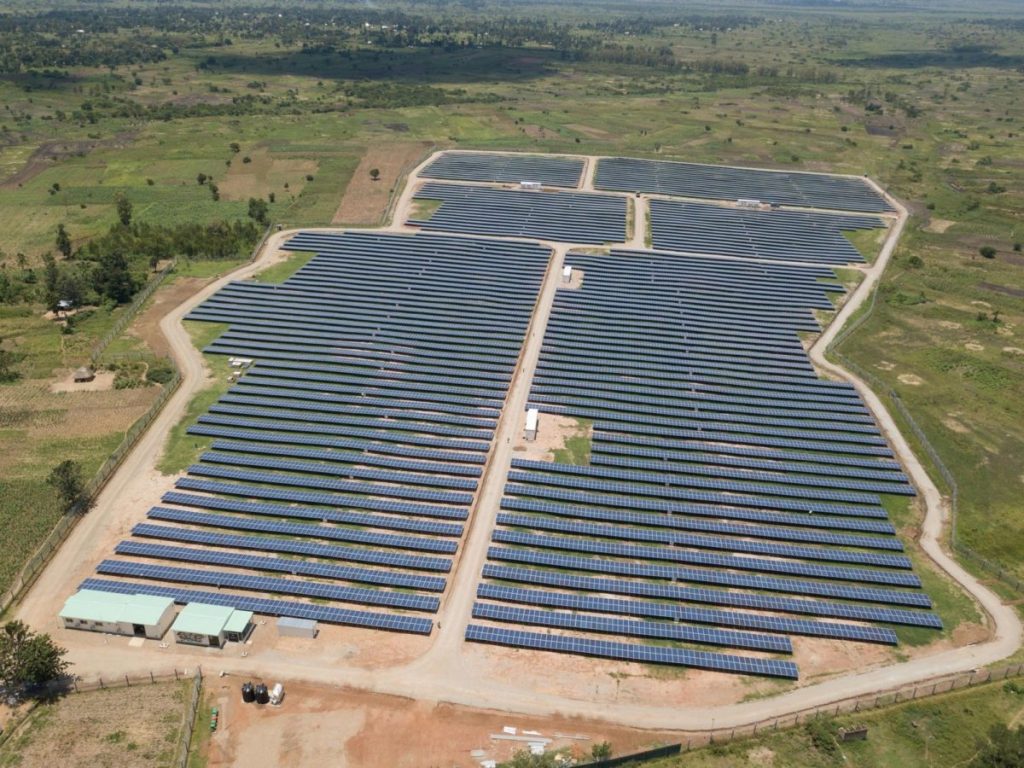 It is also important to try and stay average- don't be too excited and don't be too angry or disappointed. Also don't expect too much, then you will not be easily disappointed.
If you learn to manage people well, most things will seem to work for you because people are the most complicated. Items such as machinery and buildings are straight forward but managing people is very important.
But all in all it takes time.
What would you say is the greatest piece of advice you have ever received?
Unfortunately my dad died when I was quite young, but one thing he used to tell us was: "You must work hard every day. If you have not done anything the whole day at least go outside, dig a hole and fill it but don't go to sleep without doing something."
That I remember.
My mother taught me a lot of things; she is the one who raised me largely, that is why some people say I have got a little bit of humility. I think I got it from my mother because she really trained us to be humble and that was a big plus.
My wife has also taught me to keep my feet on the ground at all times. Even at home when we have dinner, I pick up my plate and take it to the kitchen but also as an example to children. I listen to her and at home she is largely in charge and I give her, her space and respect and we have raised our children to see that. These are the people who have played a big role in who I am today.
One other piece of advice I hold dear, I got it from the President. One day, he told me a word in Runyankore, which I did not fully comprehend; he told me: "Otarihemuka." I didn't really understand at first and he explained to me that it was about protecting my reputation. "Stick to your word," he said. Getting that from a head of state was very inspiring – I have since learnt to be careful about my name, my reputation, so that I won't say or do anything that will shame me.
In the business world I look up to people like Dr. Sudhir Ruparelia, Mukwano and Karim Hirji from whom along the way I get small nuggets on how to overcome some of the challenges in day to day business life and how to be practical when building a business. I have found them to be excellent mentors.
You are both a local and a global entrepreneur. You chaired Uganda Investment Authority (UIA) – do you believe local entrepreneurs are getting enough support from government especially in policy and actual business opportunities? It appears government is paying too much attention to foreign investors- what would you change if you had the means to?
Government's decision to support foreign direct investments even when it appears to be at the expense of local investors was justified because they needed capital. If the government had the capital then maybe they would never have liberalized the space for private sector to play. But many of our private sectors are small players; most of us are SME businesses. We couldn't make the big decisions to set up the big businesses- manufacturing plants, cement factories, the power projects, the large sugar estates and the other big projects that would create thousands of jobs. So government had to look for foreigners to do that.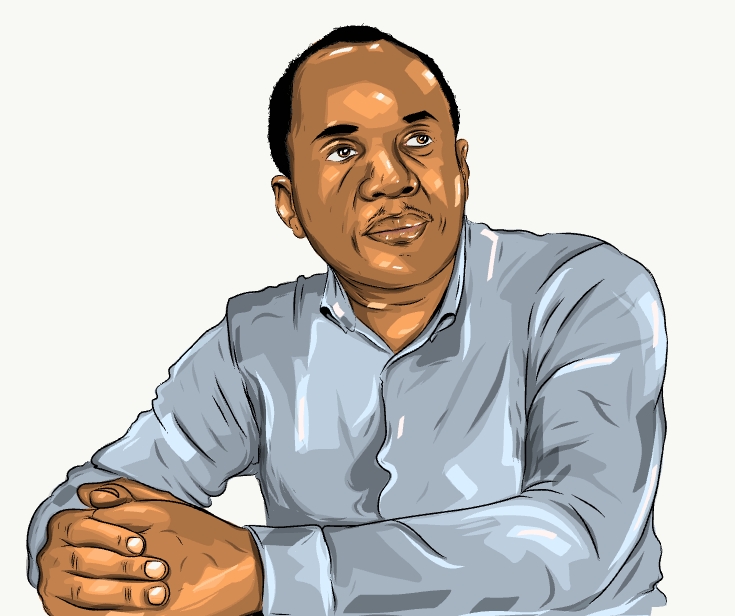 The second thing is that we did not have the technologies and the skills to do certain things- so we had invite the people who have that- we needed an affirmative policy for that. As a government you have a choice to lock yourself in and love your people but then you won't make much progress. That's why government had to open up that space and appear to be favouring foreign investors. We needed these big companies, to bring in the big capital, the skills and meaningful jobs- we needed the MTNs and Stanbics to come in and invest.
But I think the government has now come full circle and it is trying to see that the playing field is levelled.
With specific reference to the oil & gas industry, do you feel Ugandans and Ugandan companies are getting enough opportunities?
First of all am grateful to the Petroleum Authority of Uganda (PAU), because they have ring-fenced certain areas for local Ugandan businesses. For example, a company from China or France cannot be allowed to supply local foods that are available here- preference is being given to local companies. If there are failures in certain areas, either because of capital or technology or understanding the systems, then they recommend that you partner with an international company and that to me is a step forward.
When it comes to other complex areas like logistics, I don't see a Ugandan company with more than 1000 trucks, but even then, there are windows for partnerships with Ugandan companies with certified trucks- but by and large, where Ugandan companies can qualify, preference shall be given. But most importantly, the fact that they have reinforced some areas of business for local people only is a big starting point.
In areas where we can compete with other international players like welding, mid-scale construction like for housing units etc., Ugandans will have a role to play but even for the larger jobs, Ugandans have opportunities for subcontracting from the bigger companies and this is the way to go.
We don't want to slowdown the project simply because we want to ring-fence for Ugandans; because we simply want them to get a share of the cake.
Don't you think our oil has taken too much time in the ground? By the time we get it out, will the cost in foregone time and time match the benefits?
Certainly, for anyone living in Uganda will fill it has taken a long time, because it is now seven to 9 years since the oil was discovered. The fact of the matter, however is that we were not ready. These are uncharted waters for us as a country, we didn't have the policies, we didn't have the laws, the people, the legal framework etc. so we had to build capacity and learn along the way. We didn't have competent people to set up the Uganda National Oil Company, the national advisory council on how the funds will be managed etc., all these things needed to take time and to build a consensus.
Wherever the President felt he needed caution or he didn't want to make a wrong call, he would rather hesitate, take a bit longer but eventually come up with a prudent decision to proceed. For example, we had issues around the environment because our oil is in the national park and many environmentalists around the world are looking at how we shall handle that; so we had to raise the bar- not just for the oil companies, but on ourselves as a country.
May be if this was a personal business, the president would have made a call, but because he's doing this on behalf of so many people, he had to be on the side of caution and we have to give him credit for that. I believe he needs this money much more than anyone else because it would have made so much difference on the country during his administration. He has always complained for being a beggar, because he has to go looking for funding to finance some of the projects like building roads, dams, schools, hospitals etc. he needed the money quicker, but in his wisdom, he knew that if he did in haste, we could have lost the plot.
I think the price we have paid in waiting is worth it.
I think the demand for oil will still be here in the next 20 years- there are over 1 billion vehicles, versus 2 million electric cars globally. By the time electric cars, replace fossil fueled cars completely, even our oil here will be finished. The key therefore lies in investing the oil revenues wisely and safely such that those revenues support other key sectors like agriculture, manufacturing, social services as well as capital development.
Next week the budget will be read. If you were the minister of finance- what are the major 5 things/policies you would front to stimulate the economy and get us back on track to our middle income targets?
In the first instance, the Private Sector Foundation which I chair is a key stake holder in the budget process and typically 70% or may be 80% of our proposals are adopted or set in the budget, so we are more or less in sync. Where we have asked them to increase taxes on certain products they have listened and done that so as to protect us so that we can support manufacturing in our country.
On the other hand where we don't agree via certain things, because they need revenues and they feel that the private sector can give much more, we have had to agree; it is called compromise. So I think this year's budget is friendly especially to Ugandans, because it clearly points in the direction where we want the economy to go.
The budget embraces local manufacturing- this idea of people bringing goods, making us their supermarket has to stop. Our market is growing very fast in terms of numbers and income, so those who export to Uganda have to choose either to come or set up the factories here or we will set up these factories ourselves. That is the direction that the country is going.
The era of globalization where goods move just freely, is coming to end or rather is being revisited. It began with America-first and now every country is looking at protecting itself. Much as we are talking about the African Continental Free Trade Area and the East African Community, we also need to look at the basics. We need to build independence and self-reliance on electricity, security, manufacturing etc.
No one wants to be a supermarket to their neighbor.
Geologist, Proscovia Nabbanja appointed as UNOC caretaker CEO
Proscovia Nabbanja, the Chief Operating Officer at the Uganda National Oil Company (UNOC) has been appointed by the board as the interim caretaker CEO.
Wholly owned by the Government of Uganda, UNOC is a limited liability company whose prime purpose is to handle the Government of Uganda's commercial interests in the petroleum sector and to ensure that the resource is exploited in a sustainable manner.
Nabbanja steps into the shoes of Dr. Josephine Wapakabulo who resigned in May this year over- what she said was the need to focus on family and pursue new opportunities.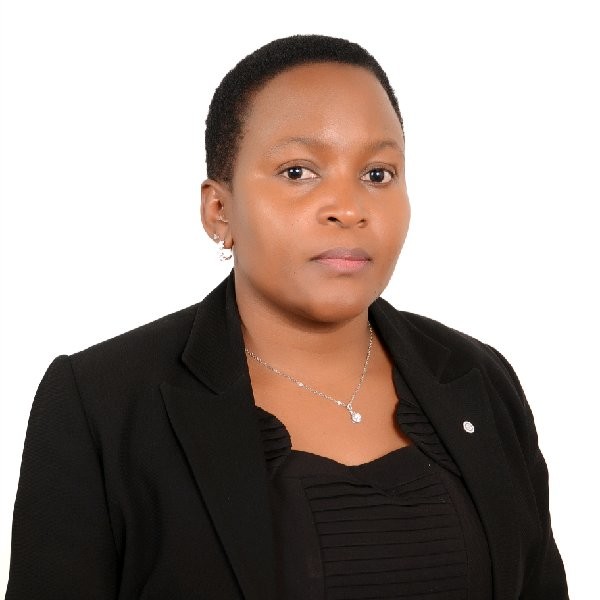 Some insiders however say although Dr. Wapakabulo was an engineer by background, with a PhD in Information Science from Loughborough University and a Global Executive MBA from the prestigious
Institut Européen d'Administration des affaires (European Institute of Business Administration) INSEAD, she was seen by many of the oil & gas experts at UNOC, many of whom were part and parcel of oil & gas story and history, as an outsider and imposed upon them by president Museveni.
This resistance could have fast-tracked her self-ejection.
Who is Nabbanja?
Nabbanja has been in the COO role at UNOC since November 2016.
Before that, she served as a geologist at the Petroleum Exploration Development and Production (PEPD) of Ministry of Energy for 15 years, rising to the level of Principal Geologist, a role she held between April 2015 and October 2016.
A holder of Bachelor of Science in Geology & Chemistry from Makerere University, Nabbanja also holds an Msc, Petroleum Geoscience from the Imperial College London as well as a Master of Business Administration (MBA) from the Imperial College Business School.
She also holds a Diploma in Management of Petroleum Operations and Development from PETRAD Norway.
Who is Mariam Nampeera Mbowa, the new Tullow Oil Uganda boss?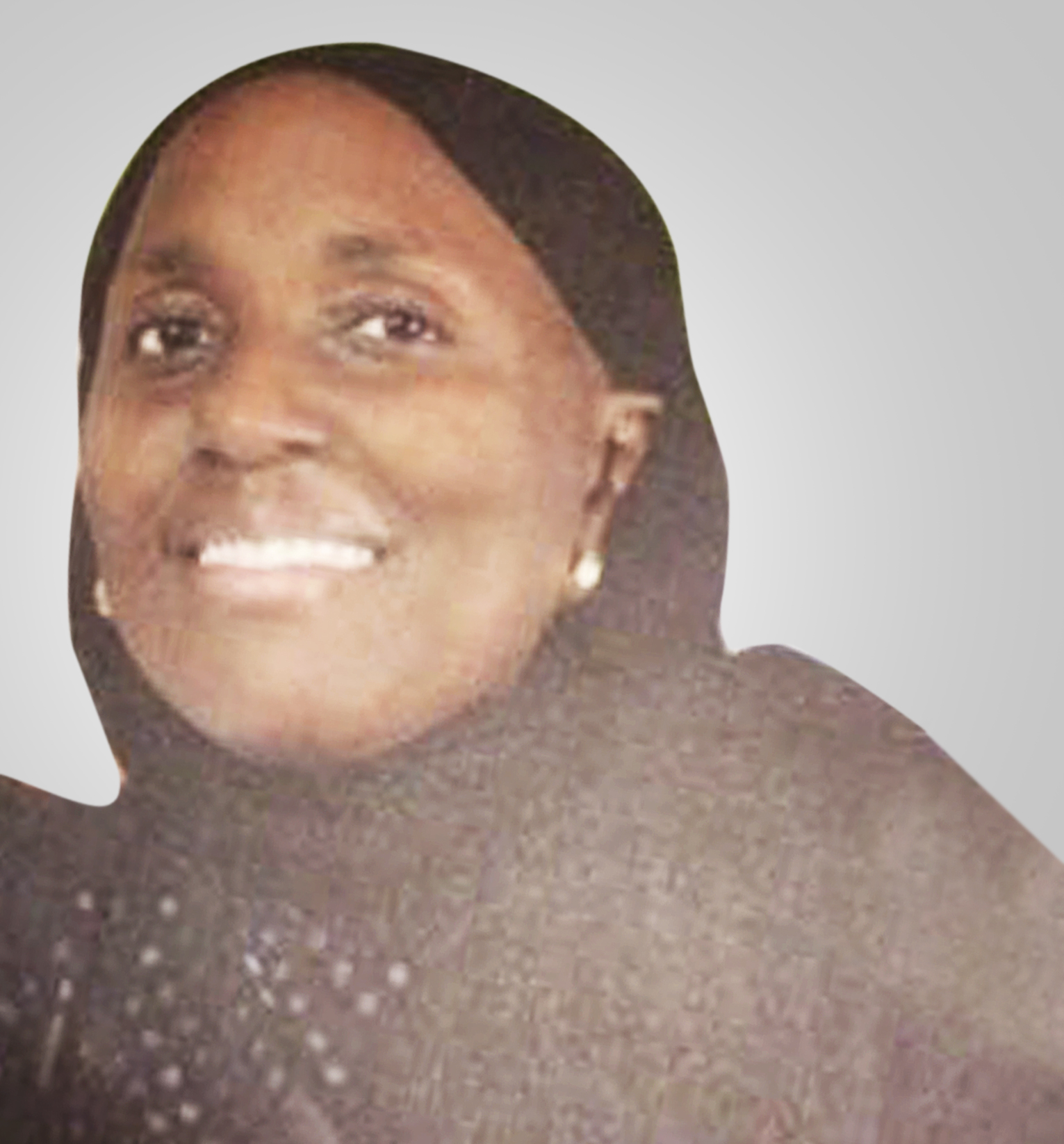 CEO East Africa Magazine, has confirmed that after 7 years at Tullow Uganda Operations Pty Limited, Jimmy Mugerwa leaves for London, where he has been reportedly appointed Group Director for Infrastructure and Organisation.
In his place, industry sources say, Mariam Nampeera Mbowa, a seasoned Ugandan oil & gas lawyer with over 24 years' experience in the business, has been appointed as Managing Director.
Mugerwa, joined Tullow in August 2012 from Kenya Shell Ltd where had worked for 4 years and 10 months as Country Chairman/Sales Operations and GM for East Africa. Before Kenya, Mugerwa, who started his career at Shell Uganda in 1994, served in various roles in Ghana and at the Shell Africa office, rising to the Senior Regional Advisor, Sub-Saharan Africa between August 2007 and December 2009. While in Kenya he also worked as Director at the Petroleum Institute of East Africa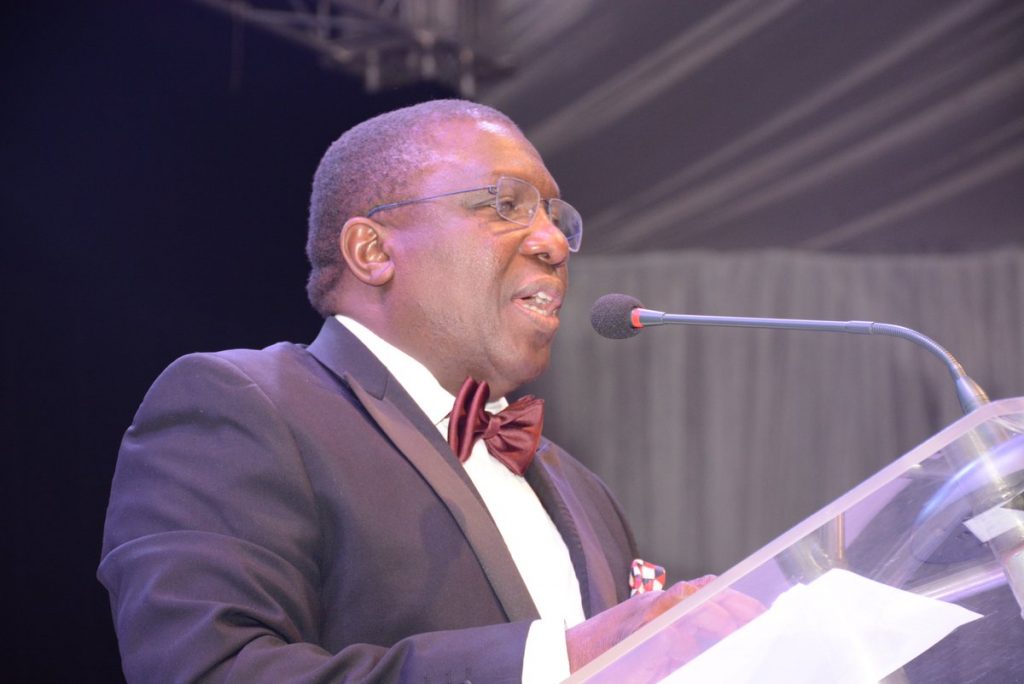 In Uganda, Mugerwa has been serving as Non-Executive Director at East African Breweries Limited as well as Chairman/Non-Executive Director at Dfcu Bank. His days at dfcu Bank were overshadowed by the controversial takeover by dfcu Bank of troubled lender Crane Bank- process that was recently found to be flout with several irregularities by a Parliamentary probe Committee.
Dfcu faces several multibillion shilling law suits as a result of the acquisition.
Trailblazer and one of a Ugandan few oil and gas lawyers
When CEO East Africa Magazine reached her by telephone regarding the appointment, she declined to comment.
"I can't comment. I can't comment for now," she said on the phone.
Jimmy Mugerwa was unreachable by phone and he did not respond to our WhatsApp messaging inquiries by press time.
However, from industry sources, Mariam is an experienced oil and gas lawyer, very familiar with corporate and commercial law as well as the legal and regulatory issues across the oil and gas business value chain- upstream, midstream and downstream.
She is the first female chief executive in an all-male dominated oil & gas majors troika, consisting of Tullow Oil, CNOOC and Total SA- but certainly no stranger.
Until her appointment, Mariam has been working as General Counsel-East Africa since May 2015- where she headed the Tullow Uganda and Kenya legal Teams, to "enable proactive resourcing and risk management of legal issues relating to Tullow's Uganda and Kenya Business Units", according to her LinkedIn profile.
She was also the team leader on "all material legal and compliance risk issues impacting the Ugandan and Kenyan business units."
In that capacity, she also doubled as a Director on the Tullow Uganda Operations Pty Limited Board.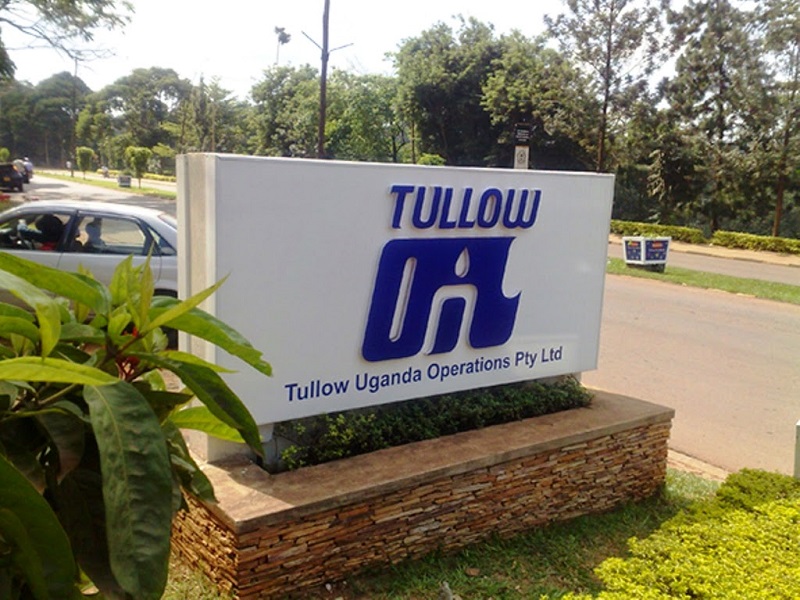 Before that, the she was the Regional General Counsel-Uganda- from January 2011 to May 2015. In that capacity she dealt with a number of issues especially the management of the Joint Venture between Tullow, Total E&P and CNOOC.
Before Tullow Oil, she worked for over 12 years within the Shell International BV family in various capacities and in a number of jurisdictions.
At Shell she started out as Company Secretary and Legal Advisor- at Shell Uganda Limited, between June 1998 to September 2003 and then headed to Brunei where she was a Senior Legal Advisor for 2 years at Brunei Shell Petroleum Sdn Bhd. She then headed to Shell International BV headquarters in the Netherlands as Legal Counsel, Gas & Power for slightly over 3 years.
From here, she got appointed Legal Counsel at Shell International Exploration and Production BV where she was assigned to the Shell Development Kashagan BV (the entity tasked to engineer, develop and construct facilities to bring phase II of the Kashagan field in the North Caspian Sea to full commercial oil and gas production.
The Kashagan project involved a consortium of seven international oil companies and the National Oil Company of Kazakhstan. Her major role, involved managing and advising on licensing, regulatory and legal issues arising out of the North Caspian Sea Production Sharing and Joint Operating Agreements.
As Uganda moves closer to oil production, Tullow Oil will be counting on her domestic, regional and global expertise in upstream, midstream and downstream operations to bring the prize home.
Perhaps a change in management could also warm up Tullow Oil's planned sell of their 21.57% in Ugandan exploration areas to Total SA, a move that has overly delayed.
Before Shell, she worked as Legal Officer at Uganda Petroleum Company Limited (formerly Mobil Oil Uganda), between 1994 and June 1998,
Mariam holds Bachelor of Laws (LLB) from Makerere University and Masters of Law, Commercial and Corporate Law from the London School of Economics and Political Science. She also holds a Diploma, in Petroleum Policy and Management from PETRAD-Stavanger, Norway as well as a Diploma in Legal Practice, from the Law Development Centre in Makerere.
She went to Stella Maris Boarding Primary School, Nsuube and then Kibuli Senior Secondary School where she completed her Uganda Advanced Certificate in Education (A-level). She is married Professor Swaibu Mbowa, a Makerere University Agricultural Economics don and a Research Fellow at the Economic Policy Research Centre (EPRC). 
She is an advocate of the High and Supreme Courts of Uganda.
CEO OF THE MONTH: A tale of Fabian Kasi's 9 years at Centenary Bank and the making of Uganda's 2nd largest bank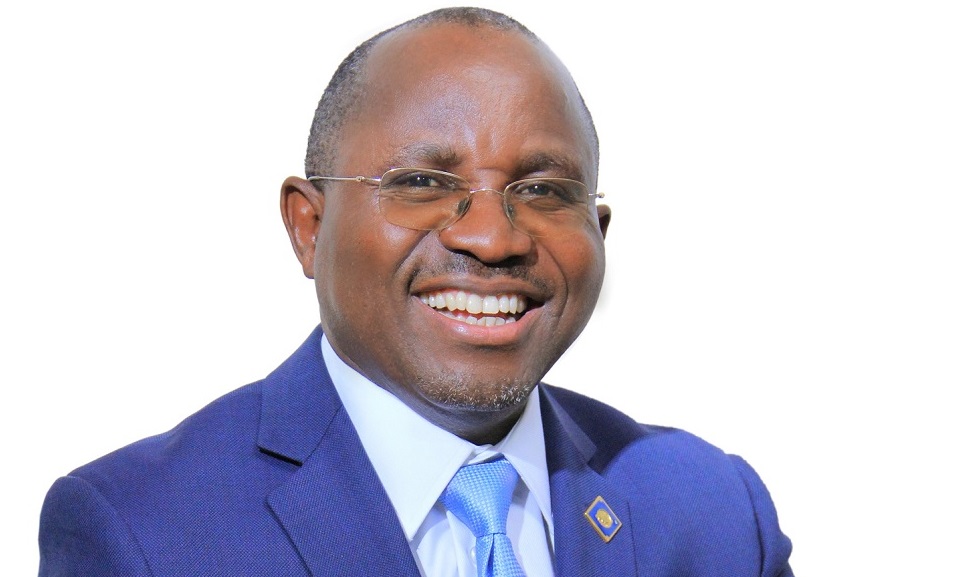 Centenary Bank's soft-spoken Managing Director, Fabian Kasi, this August, starts his 10th year at Centenary Bank- 10 years of impressive growth, whichever way you look at it.
Kasi, was among the first crop of indigenous CEOs to head the top 10 banks in the late 2000s- previously, a preserve of foreigners- mainly Kenyans. At the time, he became CEO in 2010, he was one of only three Ugandan CEOS of the top 10 banks- the other being Juma Kisaame (dfcu) and Nicholas Okwir (Housing Finance Bank).
Thanks to him and other good performing Ugandan CEOs, who broke the glass ceiling, today there are five Ugandan CEOs of the top 10 banks, but perhaps more importantly, the top three banks are all led by Ugandans.
Other than Centenary Bank, the No.2 bank, Stanbic Bank, Uganda's largest bank is headed by Harvard alumni Patrick Mweheire and dfcu Bank, in the 3rd position is headed by Mathias Katamba.
Just like Kasi, Katamba is also a home-grown CEO, who rose through the ranks and different banks.
Unlike the two other banks, Centenary Bank is also majority Ugandan owned- 70.1%. The Registered Trustees of 19 Catholic Dioceses in Uganda (38.5%), the Registered Trustees of the Uganda Episcopal Conference (31.3%) and 4 other Ugandan individuals own 0.4%.
ALSO READ: Money men: The 8 gentlemen who control 77% of Uganda's banking industry https://www.ceo.co.ug/money-men-the-8-gentlemen-who-control-77-of-ugandas-banking-industry/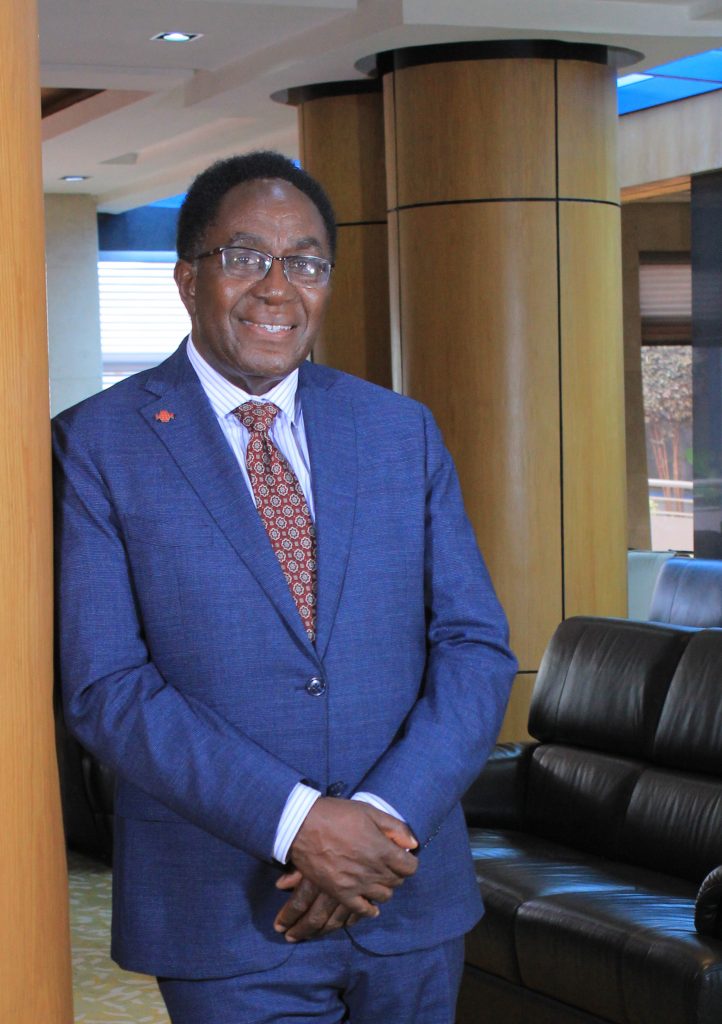 The remaining shares are owned by SIDI- Solidarite' Internationale pour le Development et l'Investissement (International Solidarity for Development and Investment) based in France that owns 11.6% and STICHTING HIVOS-TRIODOS FONDS, an investment fund, specializing in investing in microfinance and trade finance, managed by Triodos Investment Management in the Netherlands, owns 18.3%.
From fourth to the second largest bank in Uganda
During the 9 years of Fabian's reign the number of customers, has grown by 63.4% from 1,003,295 that he inherited in 2010 to 1,639,602 customers at the end of 2018- a compounded annual growth rate (CAGR) of 5.6%.
The number of branches has also grown from 48 in 2011 to 73 at the end of 2018, backed up by 179 ATMS at 132 locations across the country.
Fabian has also embraced digital banking and has over the last 5 years invested heavily in digital banking with a view to decongest the banking halls and ATMS- which is perhaps one of the bank's greatest undoings.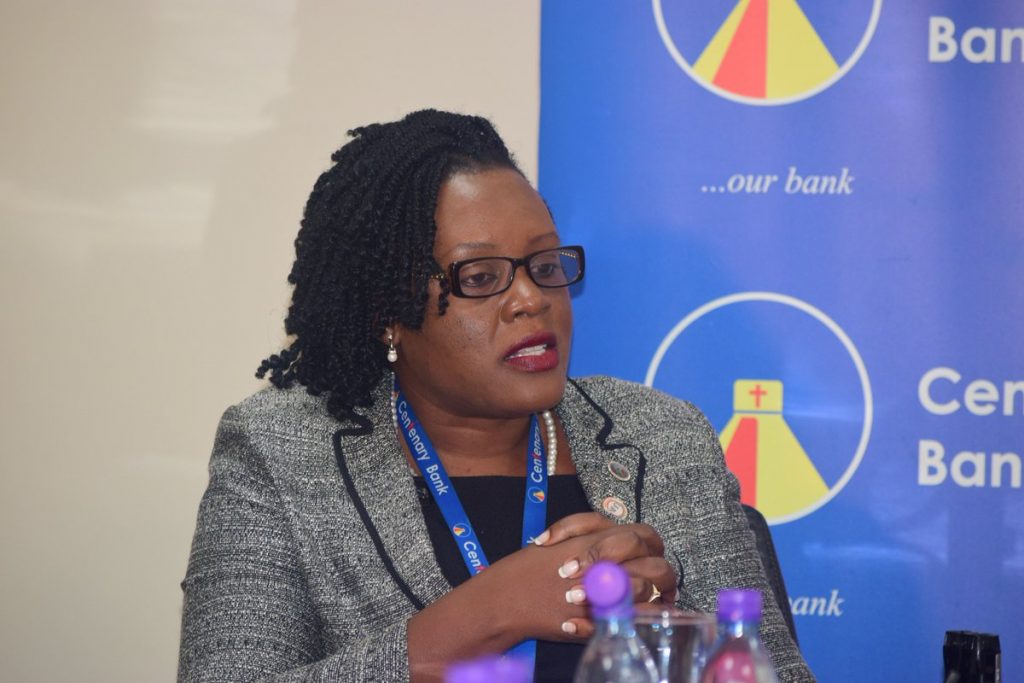 In October 2015, the bank launched its flagship Centemobile banking platform that enables clients to transact and access banking services on their mobile phones, whenever and wherever they are, as long as there is network coverage. The platform by end of 2018, had 701,801 registered customers of which 144,192 were active with 1,268,833 transactions by end of December 2018- accounting for 30.1% of the bank's transactions.
The bank also closed 2018 with 2,404 registered banking agents all over the country.
ALSO READ: Earnings of CEOs and Executive Directors of 23 of 24 of Uganda's banks: https://www.ceo.co.ug/exclusive-earnings-of-ceos-and-executive-directors-of-23-of-24-of-ugandas-banks/
These innovations and an aggressive expansion strategy, has seen customer deposits grow 4 times or 261.8% from UGX630.8 billion in 2010 to UGX2.3 trillion in 2018- an annual compounded growth rate of 16.4%.
Growth in deposits, has facilitated a 261.8% growth in lending from UGX395.8 billion to UGX1.53 trillion in the same period- allowing the bank whose 75% of income is derived from interest income, to grow by 200.4%, from UGX189.1 billion in 2010 to UGX568.2 billion at the end of last year. Profitability over the 9 years has also grown by nearly four times or 266.1%, from UGX29.4 billion in 2010, to UGX110 billion in 2016, declining minimally to UGX100.1 billion in 2017 and closing 2018 at UGX107.6 billion. Overall, profits have grown by an average 15.5% annually- above the industry average.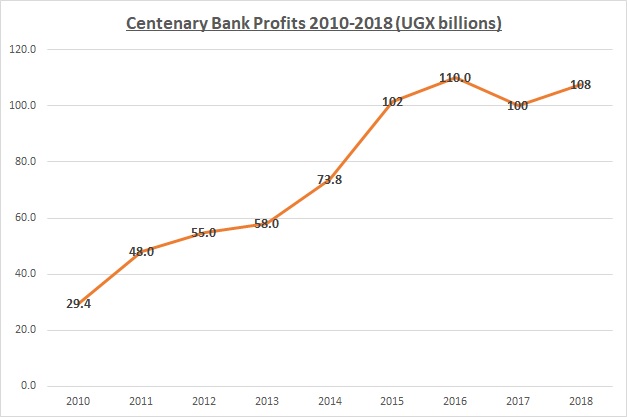 The bank's asset base has as a result also grown by nearly 4 times or 292.8%, from UGX807.2 billion in 2010 to UGX3.2 trillion in 2018- an annual CAGR of 16.4%.
This impressive growth, led by an all Ugandan trio- Fabian, together with Simon Kagugube, the Executive Director and Prof. John Ddumba Ssentamu the board chairman for the 9 years, has seen Centenary Bank move from the fourth largest bank by assets- UGX807.2bn and 7.12% market share in 2010 to the second largest bank with UGX3.2 trillion and 11.3% market share at the end of 2018.
To put this into perspective, by end of 2018, Centenary bank was larger than the Ugandan asset base of 11 banks at the bottom of the chain combined i.e. Ecobank, United Bank for Africa, Tropical Bank, Exim Bank (Formerly Imperial), NC Bank, Guaranty Trust Bank, Finance Trust Bank, Bank of India, Commercial Bank of Africa, Cairo International Bank and ABC Capital Bank.
The 11 banks together had UGX2.6 trillion in assets.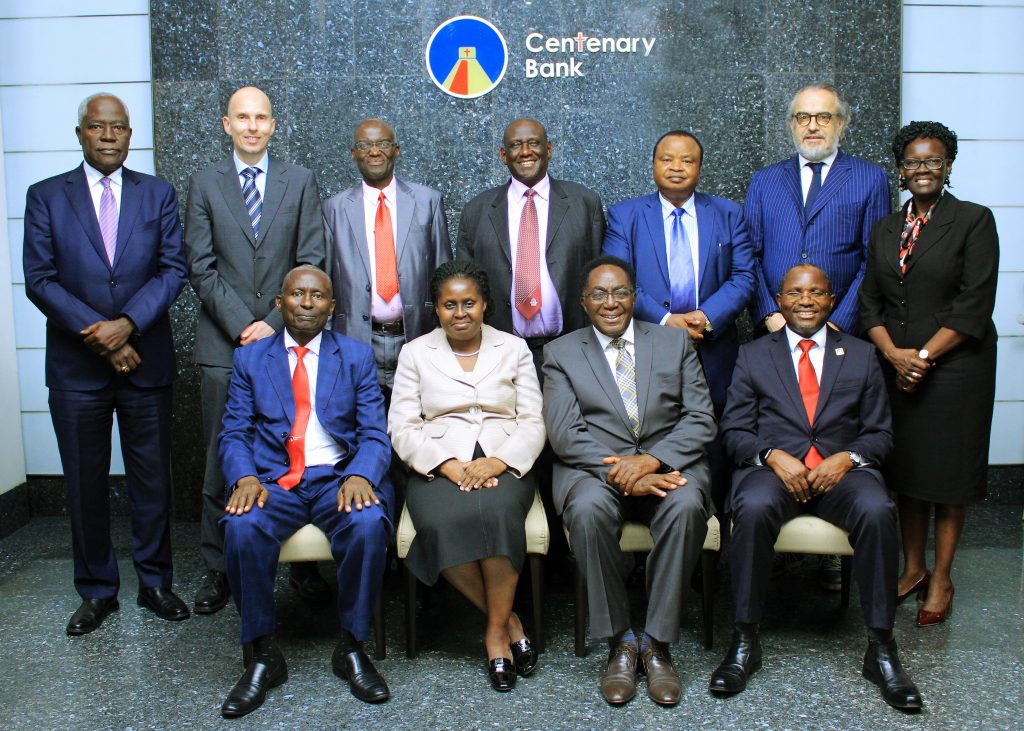 The bank has also jumped from the fourth biggest deposit taker- UGX630.8bn and 7.82% market share in 2010, to become the second biggest deposit taker, receiving UGX2.28 trillion and 11.7% of industry deposits at the end of 2018.
At the end of 2018, Centenary, had also grown from being the fifth biggest lender with UGX395.8bn loan book and 7.32% market share in 2010 to become Uganda's second biggest lender with UGX1.52 trillion lent out, translating into 12% market share.
As a result, the bank has also moved from being the fourth most profitable bank- UGX29.3bn and 10.3% market share in 2010 to the second most profitable bank with UGX107.6 billion or 14.3% of industry profitability.
But who is Fabian Kasi?
Fabian has been a banker almost all of his working life.
He started as a Banking Officer at Bank of Uganda in 1992. After eight years, he briefly worked as a Director of Finance & Administration at Finca Uganda, a global microfinance organisation, before heading out to Rwanda's Banque Commerciale du Rwanda (BCR) as CFO.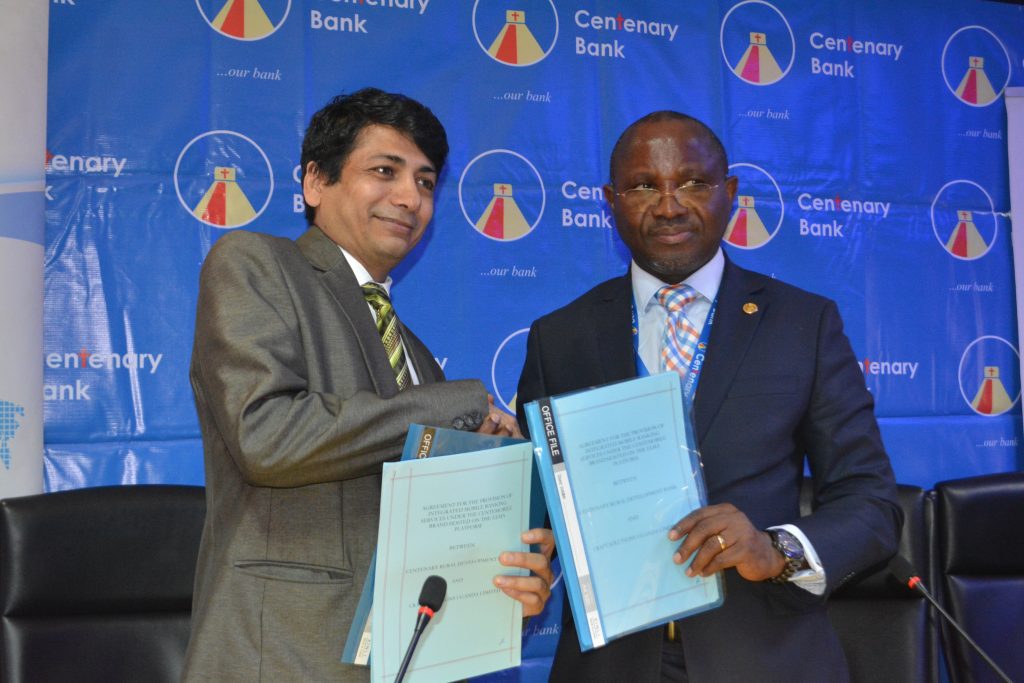 After just 9 months in Rwanda, he was appointed the Managing Director for Finca a job he held for 8 years and 3 months.
He was appointed Centenary Bank Managing Director in August 2010.
He holds a Bachelor's degree in Commerce and Accounting from Makerere University, as well as an MBA from the University of New Castle in the UK.