Behind Ruth Zaipuna's calm demeanor lies a lady who is a fighter and strong willed strategist.
Since becoming CEO of the NMB Bank in Tanzania in 2020, she has transformed it into a financial behemoth at home and in the region.
As the CEO, Zaipuna leads a team of over 3,600 employees dedicated to advancing Tanzania's Social Economic Development Agenda by making financial lives better for people, companies of every size, and institutional investors across Tanzania.
NMB Bank is Tanzania's most profitable lender and has won Tanzania's bank of the year award ten times.

NMB Bank is the only Tanzanian bank to have a branch in every district. But Zaipuna is keen to go much further. NMB has partnered with the government to reach far-flung rural savings groups through their mobile phones and offer individual accounts to the unbanked.
She started her career in 2002 at PricewaterhouseCoopers (PwC) where for a decade she specialized in the audit of banks and other financial institutions.
At PwC, Zaipuna rose through the ranks to the level of Associate Director. She demonstrated great professionalism and technical ability in her work and she was entrusted to lead some of the most complex assignments of the firm.

Zaipuna left the firm in August 2011 to take up the position of the Executive Director Finance and Chief Financial Officer at Standard Chartered Bank.
In July 2017, She took on additional responsibilities combining her role in Tanzania with that of Business Finance Lead for the East African cluster, overseeing and leading the Bank's business finance activities in Tanzania, Kenya and Uganda.

She joined NMB Bank from Standard Chartered Bank as Chief Financial Officer in June 2018. She was appointed to act in the CEO role in October 2019 and ultimately confirmed in the position on August 2020.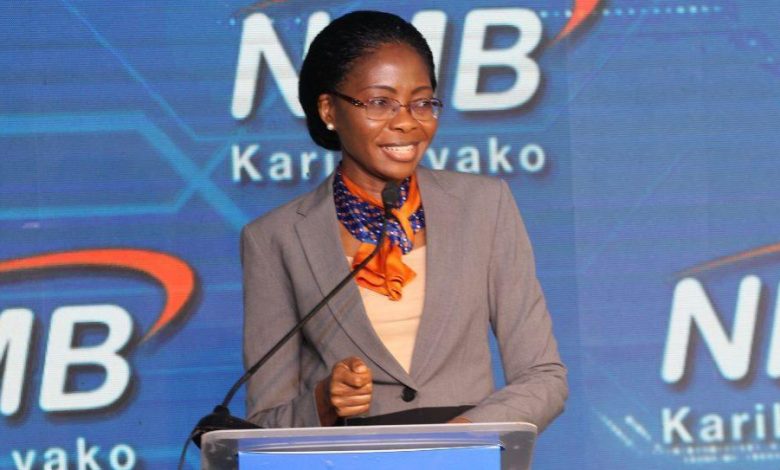 During the bank's 25th anniversary celebrations in June, Zaipuna revealed that the bank has to expand its wings outside Tanzania if it is to maintain its growth trajectory.
"To grow our business, we have started to conduct a feasibility study and carefully learn and identify opportunities for expansion outside the country," Zaipuna said, stressing that the decision will be made after completing feasibility study and identifying the available opportunities.
Besides her current role, Zaipuna is also an Independent Non-Executive Director for Tanzania Portland Cement Company Limited (TPCC), the leading cement producing company in Tanzania and listed on the Dar es Salaam Stock Exchange.

She is an Associate Certified Public Accountant (ACPA (T)). She holds a Masters of Business Administration (MBA) in Finance and a Bachelor of Commerce (B.Com) degree in Accounting.
She is a proud mother of four boys.
This article was pieced from various sources.