BoU-COSASE PROBE: Parliament did its work, Executive should act on our recommendations- Kadaga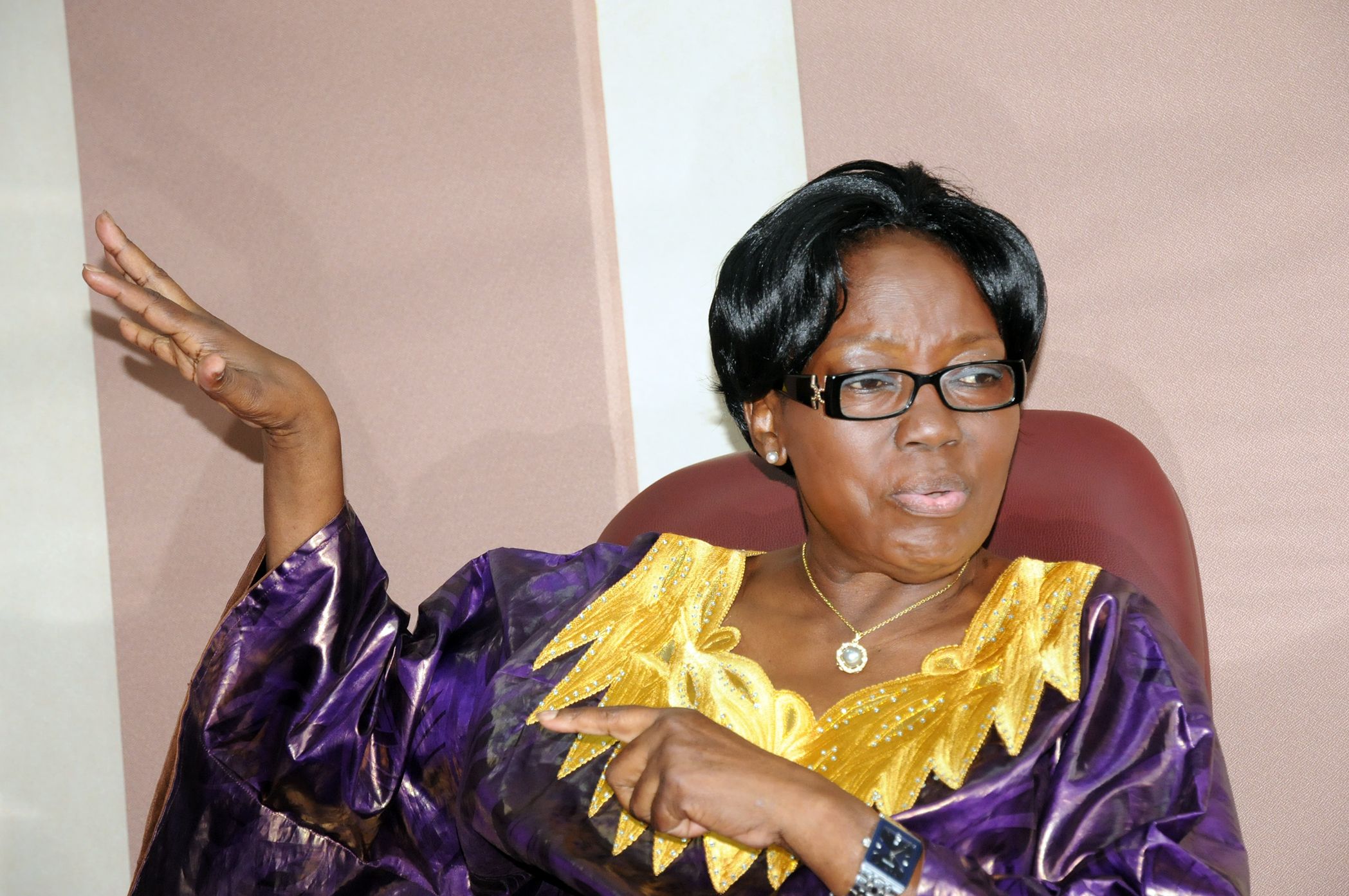 The Speaker of Parliament, Rt Hon. Rebecca Alitwala Kadaga has implored the executive arm of government to expedite bills to reform several aspects governing the banking industry and the running of Bank of Uganda, as recommended by Parliament's committee on Commissions, Statutory Authorities and State Enterprises (COSASE).
In an exclusive interview with CEO East Africa Magazine, Rt Hon Kadaga said that Parliament had done its job of investigation and making recommendations and it was now up to the executive to introduce the necessary amendments to the existing laws.
"Most of the recommendations/resolutions passed are advisory, so the Executive has the obligation to implement them. For instance the probe on Bank of Uganda, most of the recommendations require amendments to the current Act (s). The Executive has to expedite this process for most of these recommendations to be put into action," Kadaga told this reporter.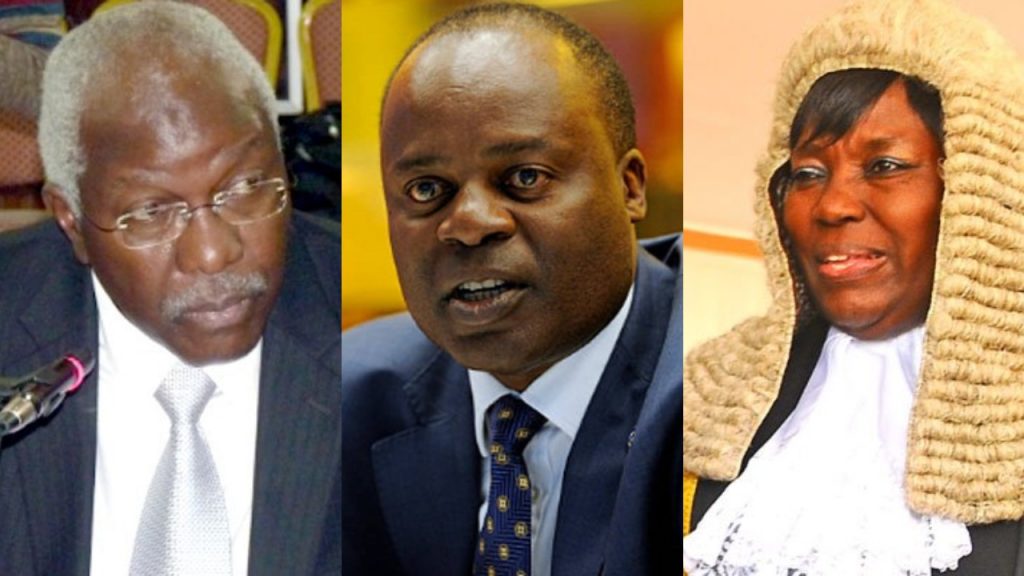 Kadaga's comments come on the heels of a recent statement by the Inspector General of Government (IGG), Mrs Irene Mulyagonja Kakooza, that her office would not investigate the named officials in the COSASE probe, as Parliament had not explicitly asked her office to do so.
Kadaga, also expressed dissatisfaction and frustration at the executive's speed in responding to Parliament's recommendations especially in dealing with accountability issues.
"I think there is a gap because if we investigate and make recommendations, we cannot direct them (IGG); it is the government to say we are going to do A,B,C and D, that is why I was saying that they (executive) are supposed to come back in six months to say that on recommendation this, we have sacked so and so and on this recommendation, we are prosecuting so and so; on this one we have got a conviction and they have not done that," she said.
"Parliament cannot be prosecutors and also the judge, so that is where the limitation is; it is very frustrating for us," she said.
Amend Financial Institutions and Bank of Uganda Acts
The COSASE probe into the irregular closures of seven (7) defunct banks made a number of significant recommendations covering the management of troubled financial institutions as well as governance at Bank of Uganda.
Over and above recommending that the named BoU officials be held liable for their respective negligent acts, COSASE also recommended that article 161 (4), that provides that the Governor and deputy Governor shall be Chairperson and Vice Chairperson of the BoU Board respectively, be amended.
"Good corporate governance principles would require that the position of Chairperson and vice Chairperson of the Board is separated from the position of Chief Executive Officer and his Deputy," said the COSASE MPs, arguing that this was necessary to "protect objectivity of the Board and its independence from management."
"Separation of these two positions is generally regarded as good practice, as it can help to achieve an appropriate balance of power, increase accountability and improve the Board's capacity for decision making independent of management. It is the recommendation of this committee therefore, that article 161 (4) be reviewed to separate the offices of the leadership of the Board and top management of BoU," read the COSASE report.
The MPs also recommended for a specific amendment of the Financial Institutions Act, 2004 to "make a specific provision for the timelines of undertaking all the activities related to and connected with resolution of financial institutions."
Relatedly, they also said that the BoU board, "in consultation with the Minister of Finance, Planning and Economic Development should by statutory instrument, in not more than six months issue procedures and guidelines under FIA, 2004 on the resolution of financial institutions in distress."
They also recommended that the role of resolving of financial institutions in distress be moved from the BoU supervision department, to another department.
"It is recommended that the mandate of resolving financial institutions in distress be independent of the bank supervision function. This would mitigate the risk of conflict of interest," observed and recommended the MPs.
"We are waiting for action from the executive," Kadaga said.
Gov't ready to shake down BoU- Finance Minister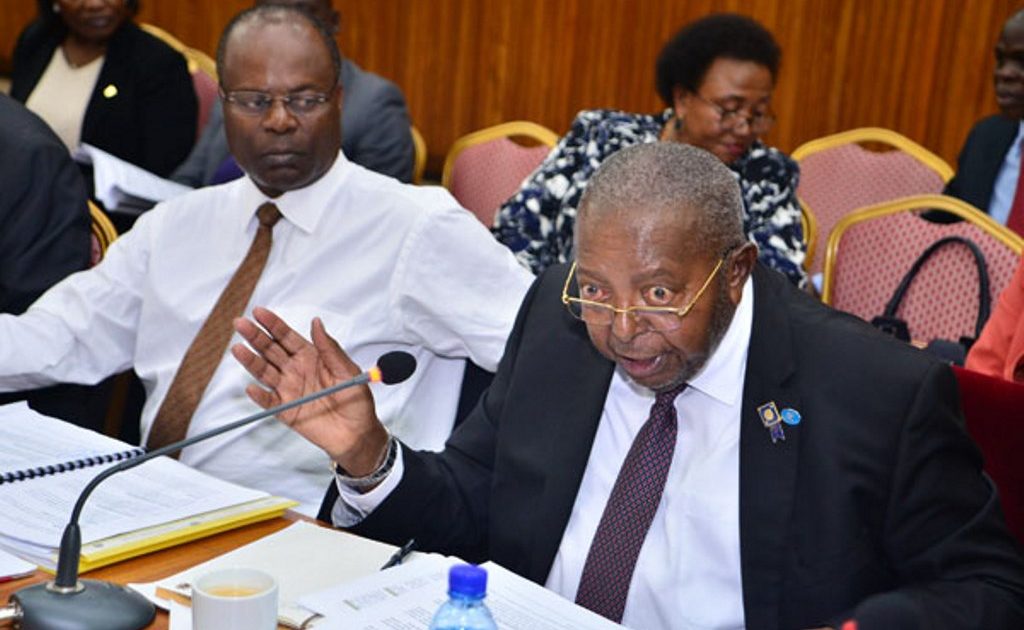 After a long wait, the Minister of Finance, Planning and Economic Development (MoFPED) Hon. Matia Kasaija, has said that Government is ready to take action on the recommendations of Parliament on Bank of Uganda.
Mr. Kasaija was today quoted by Daily Monitor, Uganda's leading independent daily saying that after the Parliamentary Public Accounts Committee on Statutory Authorities and State Enterprises (PAC-COSASE) made their recommendations, following a lengthy probe, and parliament had discussed and adopted the report, he had tasked the central bank to examine the findings and recommendations of the COSASE report and make a report to him, showing what actions they would take internally.
"We are moving, but I cannot give you the whole detail. We have received a report from Bank of Uganda showing the actions they have taken. But I cannot give you details on these actions too. The report was sent to me about three days ago," Mr Kasaija is quoted, as having told Daily Monitor in a telephone interview.
The Hon Abdu Katuntu COSASE which faulted Bank of Uganda for mismanaging the takeover and sale of seven defunct banks, had among others recommended an amendment of critical clauses in the BoU Act as well as holding several BoU officials criminally liable.
Kasaija's comments come on the back of another recently leaked Confidential Report of the Presidential Tripartite Committee to the President that also recommended an "urgent and comprehensive review" of what it believes is an archaic "legal regime governing the Bank of Uganda."
"The Bank of Uganda Act Cap 51 was last amended in 1993, two years before the promulgation of the 1995 Constitution of Uganda. In the case of the Bank of Uganda by-laws established under Statutory Instrument 51-1, the situation is even worse as they were passed in 1968 and continue to be applied despite being inconsistent with the Constitution in some important respects such as the authority of the Governor versus the authority of the Board," reads part of a leaked Confidential Report of the Presidential Tripartite Committee to the President.
The committee recommended a "splitting or separation of the functions of the Governor and the Chairperson of the Board especially with regard to administrative matters", noting that "most of the problems caused as a result of the Governor's decision could have been avoided if the two roles were separate with no opportunity for the Governor to function as both Board and Chief Executive Officer."
The Committee also recommended that a new additional position of Deputy Governor be created to unburden the governor, who they said was "too overloaded in terms of responsibilities" some of which risked "exposing the position of Governor to unnecessary controversies."
Presidential Committee recommends urgent and comprehensive sweeping Central Bank reforms
A committee appointed by President Yoweri Museveni to study several complaints made to the Inspectorate of Government and Parliament about Bank of Uganda, has recommended "urgent and comprehensive review" of what it believes is an archaic "legal regime governing the Bank of Uganda." "The Bank of Uganda Act Cap 51 was last amended in 1993, […]
A committee appointed by President Yoweri Museveni to study several complaints made to the Inspectorate of Government and Parliament about Bank of Uganda, has recommended "urgent and comprehensive review" of what it believes is an archaic "legal regime governing the Bank of Uganda." "The Bank of Uganda Act Cap 51 was last amended in 1993, […]
Oberthur Fiduciaire the French money printer speaks out; denies any wrongdoing, blames money plane operator and offers to compensate BoU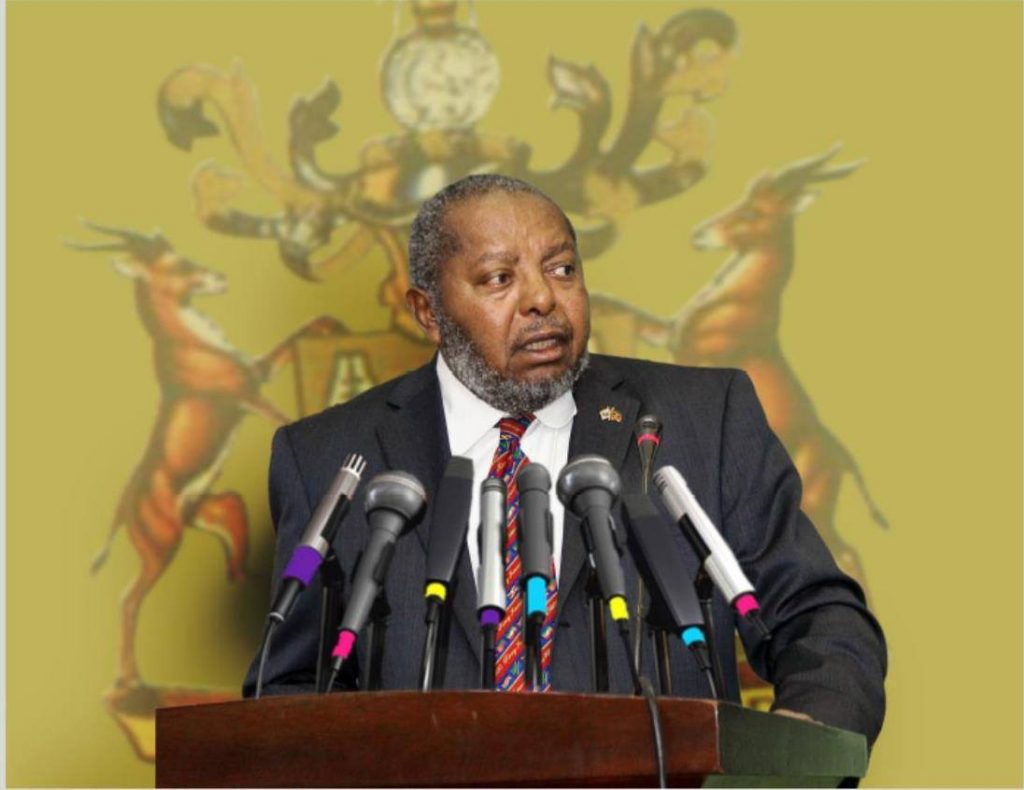 Oberthur Fiduciaire, the French currency printer contracted by BoU to print and deliver an unspecified amount of Uganda Shilling banknotes to Uganda, has denied any wrong in the ongoing scandal in which unauthorised cargo found its way on what should have been a top-security exclusive flight.
Allen & Overy LLP, who are Oberthur Fiduciaire's lawyers, in an email to CEO East Africa Magazine blamed the operator of the plane, chartered by them, who carried unauthorised cargo and didn't bother to notify them beforehand.
Oberthur Fiduciare strongly rejected any claims and allegations that there was any extra and or unauthorised money on-board and or printed by them, saying: "Oberthur Fiduciaire confirms that the exact number of banknotes ordered by the BoU has been printed and delivered."
The French firm also clarified that they are not associated with Oberthur Technologies SA, which is facing a 2.5 years ban from World Bank and partner agencies over a corruption scandal in Bangladesh.
CEO East Africa Magazine understands that Kuehne + Nagel International AG, a global transport and logistics company based in Schindellegi, Switzerland is the transporter hired by Oberthur Fiduciaire to transport the money to Uganda.
"Oberthur Fiduciaire further denies having committed any wrongdoing in relation to its business relationship with the BoU and the provision of banknotes," wrote Allen & Overy LLP.
"For the sake of clarity, the MD-11 (The McDonnell Douglas MD-11) aircraft that was initially supposed to be used to ship banknotes to the BoU had been grounded in Kampala for technical reasons and replaced by a larger B747 (Boeing 747). The operator of the B747 has, without notifying Oberthur Fiduciaire, used the same flight to ship one pallet of replacement parts for the MD-11 and four pallets of regular cargo," the law firm further clarified on behalf of Oberthur Fiduciare.
"Oberthur Fiduciaire eventually offered financial compensation to BoU in the form of a rebate on future transport costs as this was contrary to the contractual arrangements between BoU and Oberthur Fiduciaire," concluded Allen & Overy LLP.
CEO East Africa Magazine has written to Uganda's Civil Aviation Authority who manages Entebbe International Airport to corroborate this and will update this story in due course.
On June 14th Matooke Republic, a Kampala based news site reported that The official amount printed was a "70 million pieces of UGX5,000 notes" to totalling to UGX350 billion. The money was supposed to be flown in a privately chartered MD-11F aboard a M/s Kuenel + Nagel flight no. AJK4042/LGG-EBB on 26th April 2019.
However, there was a change of plan to another plane B747-400BCF at the last minute.
Kuenel + Nagel was reportedly paid USD196,931 as freight and insurance fees.
Matooke Republic also reported that Oberthur the company contracted to print the money went ahead to offer a remedy of $15,000 (about Shs57m) or a 10% discount on the next consignment.
An unconvinced BoU Governor, Prof Emmanuel Tumusiime Mutebile, then called in State House's Anti-Corruption Unit to investigate the matter.
A statement by Uganda Revenue Authority has since said that the 5 extra cargo pallets contained other cargo which belonged to various individuals / companies / organizations.
"As per normal customs clearance procedure, this cargo was offloaded into the licensed bonds at the airport and subsequently the owners made customs declarations, paid applicable taxes and Customs physically verified each consignment to ascertain accuracy and consistency with the declaration and released the goods to the owners," read a statement by Dickson Kateshumbwa, the URA Customs Commissioner.
Some of the organisations/entities said to have had cargo on the said plane, include businessman Charles Mbiire and Omar Mandela's Mandela Millers Ltd. A number of UN agencies as well as USAID, Ministry of Health and other private businesses have also been named by authorities as having had cargo on the said plane.