BILLIONAIRE LIFESTYLE: At home with Sudhir Ruparelia- Exclusive Photos inside the US$10 million and 13,000 sqm Ruparelia Residence
Dr. Sudhir Ruparelia is undoubtedly Uganda's richest man and one of East Africa's top 5 wealthy people.
His Meera Investments Ltd is the largest developer of commercial and residential space, with over 300 properties all over Uganda and owns the largest number of ongoing real estate projects and is the biggest private owner of commercial land in Kampala.
The businessman also owns homes and properties in Dubai and London.
In total, the Ruparelia Group is composed of 28 companies and counting- cutting across financial services, real estate, education services, hospitality, agriculture and media/broadcasting. The group provides a major source of livelihood, directly to over, 8,000 employees, many of whom are women.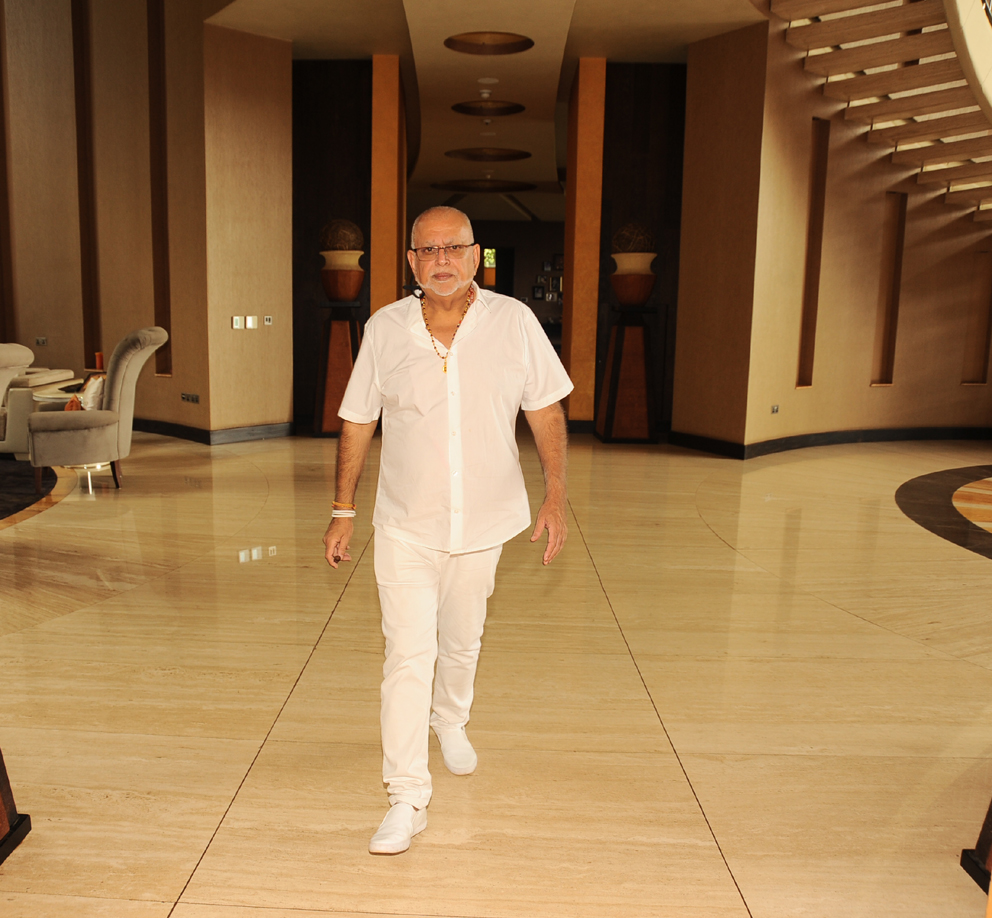 Many of us have seen his expansive and imposing mansion on Plot 9, Kawalya Kaggwa Close, in lower Kololo but few have rarely had a chance of having an eye feast on the inside.  
How does the billionaire sleep and how big is his bed and his bedroom? What does his bathroom look like? Does he cook like the rest of us? How many domestic staff does he have? When it comes to furnishing and fittings, does his taste augur class and style? Where does he cut his hair from?
The CEO East Africa Magazine, has secured an exclusive guided tour of the kingly mansion by none, other than Dr. Sudhir Ruparelia himself; but first, here are 10 quick facts about the mansion.
Officially, Dr Sudhir Ruparelia's home, is called The Ruparelia Residence.
The current house sits on Plot 9 Kawalya Kaggwa Road. Sudhir bought the property in 1990 at a cost of USD200,000 and paid in instalments. The old house would later be brought down to pave way for the new Ruparelia Residence.
The house has 4 levels. Built up area is 9,000 square meters while parking, gardens and swimming pool, consists of another 4,000 square meters- altogether a total of 13,000 square meters- more than half of the 22,000 sqm Kampala Kingdom Mall.
The House has 16 bedrooms- 8 for staff and 8 for the Ruparelia Family. The 8 bedrooms of the Ruparelia Family, consist of a 3-bedroom wing for Rajiv Ruparelia, 1 bedroom for the senior Ruparelias, 1 for Sheena Ruparelia, 1 for Meera Ruparelia and 2 others for guests.
Although the general house was designed mainly by Jyostna Ruparelia, Sudhir's wife, working together with Kristine Kirsten the Group architect, each of the Ruparelia family members, had a chance to design their own living spaces.
The house cost USD10 million to design, build, equip and finish. The whole process took 4 years.
Other than the 16 bedrooms, the house also has a banquet room that sits 120 people, 5 kitchens, several lounges, several dining rooms, more than 3 bars, a 12-seater cinema, a wine cellar, a fully equipped gym, saloon and spa, Hammam (Turkish bath), a laundry room and a cafeteria for the domestic workers.
The temperature-controlled wine-cellar holds 33,000 bottles of 200 varieties of assorted wines and whiskeys;
The house is run by a complement of 46 domestic workers
The entire house has smart temperature and sound control. According to Dr. Sudhir, the average electricity bill to run the home is UGX28 million. Yes. 28 million!
Enjoy and be inspired!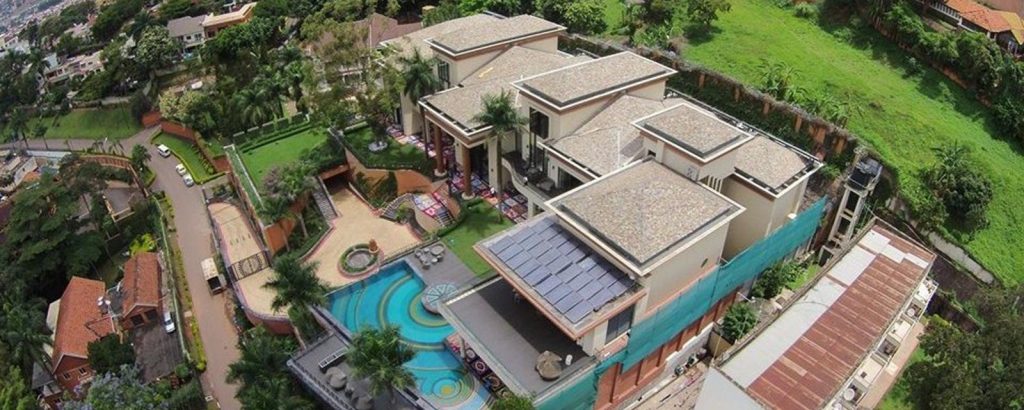 ---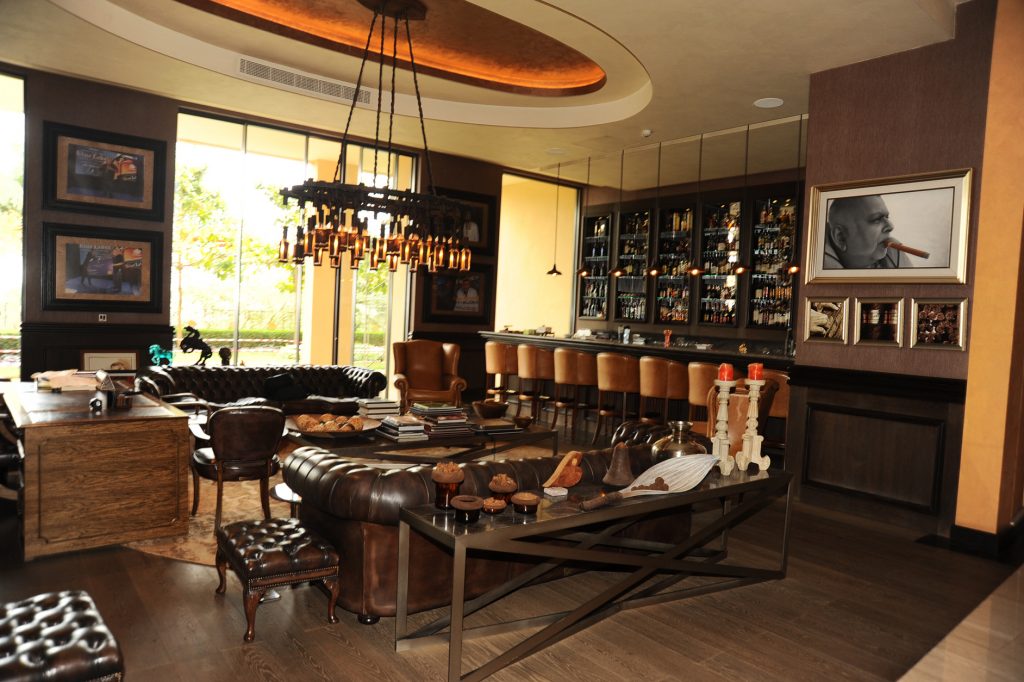 ---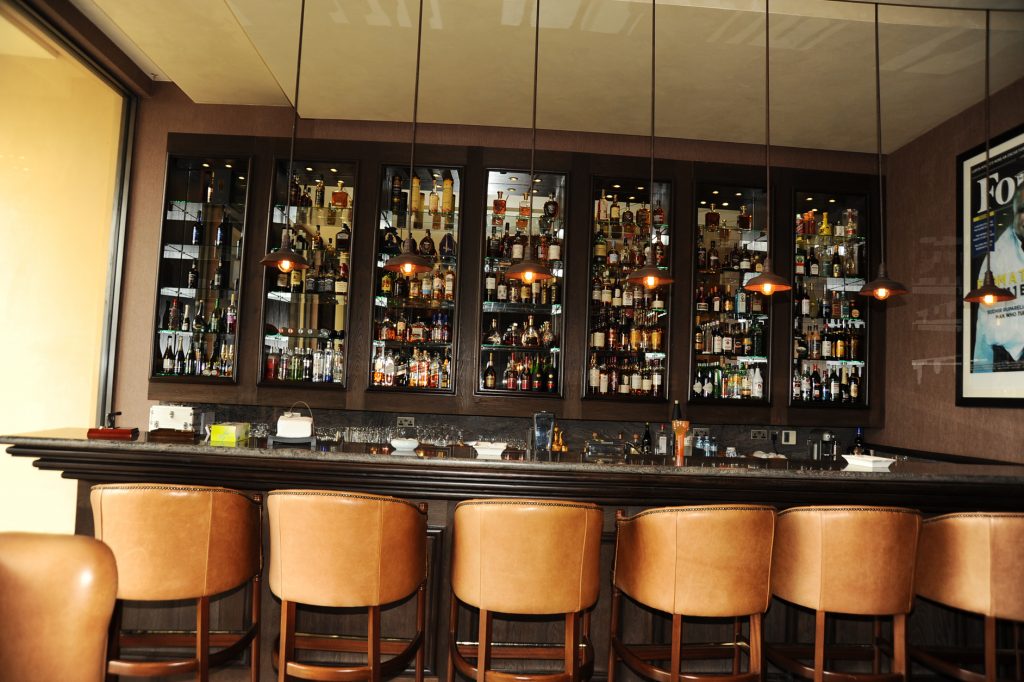 ---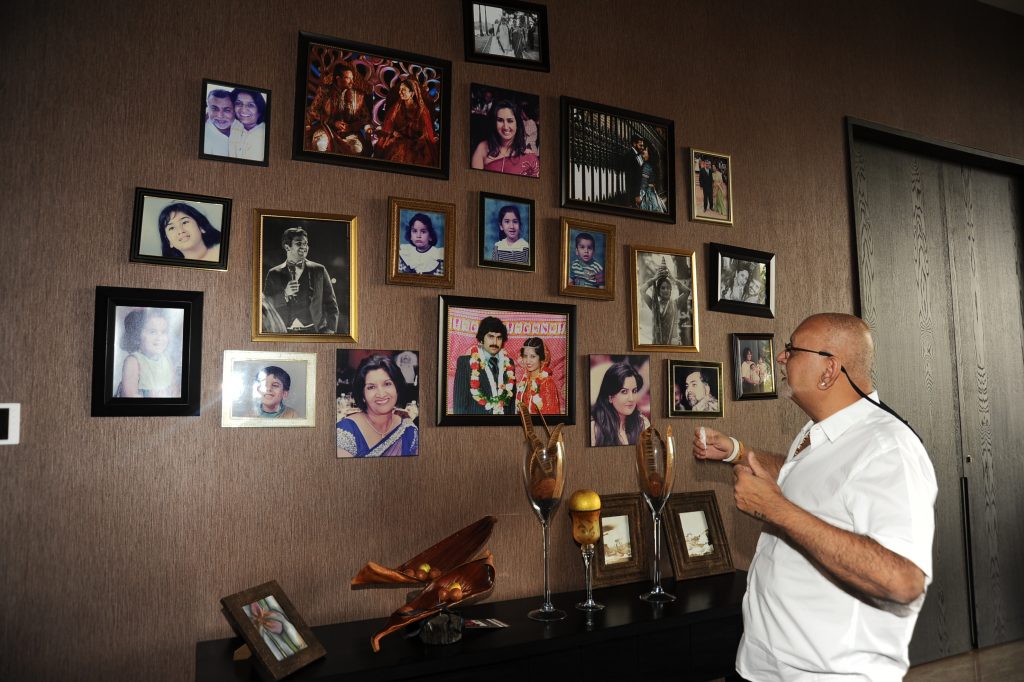 ---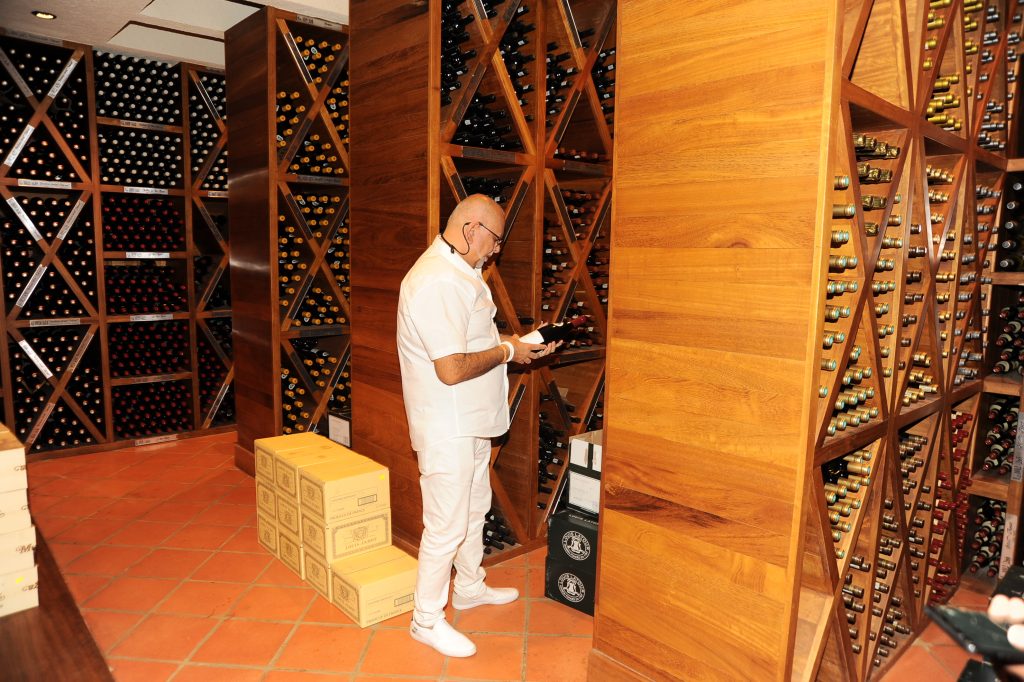 ---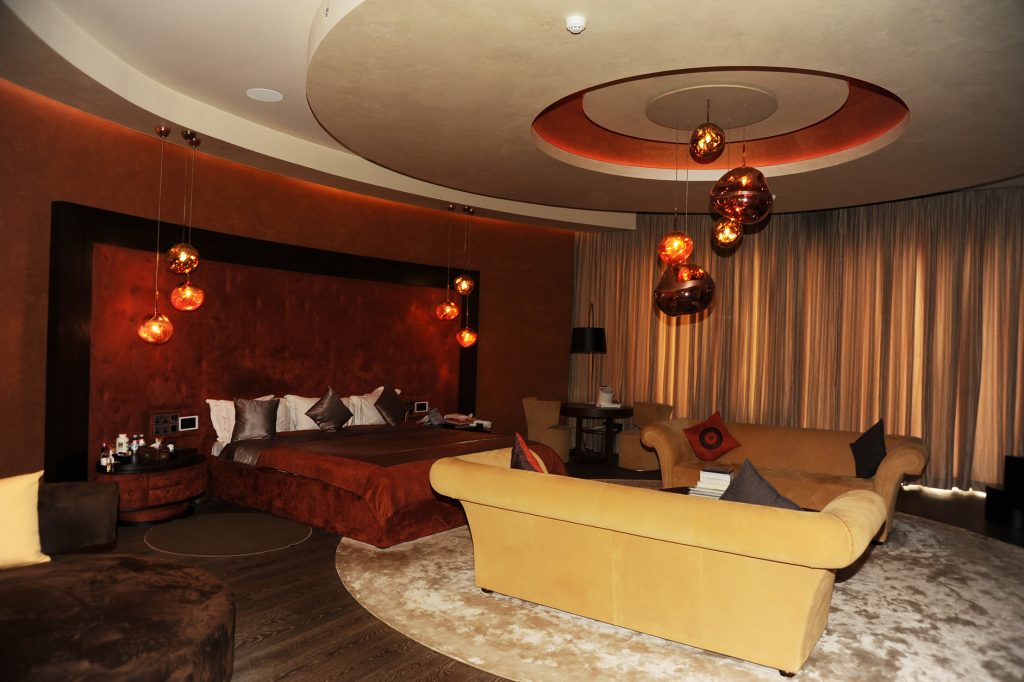 ---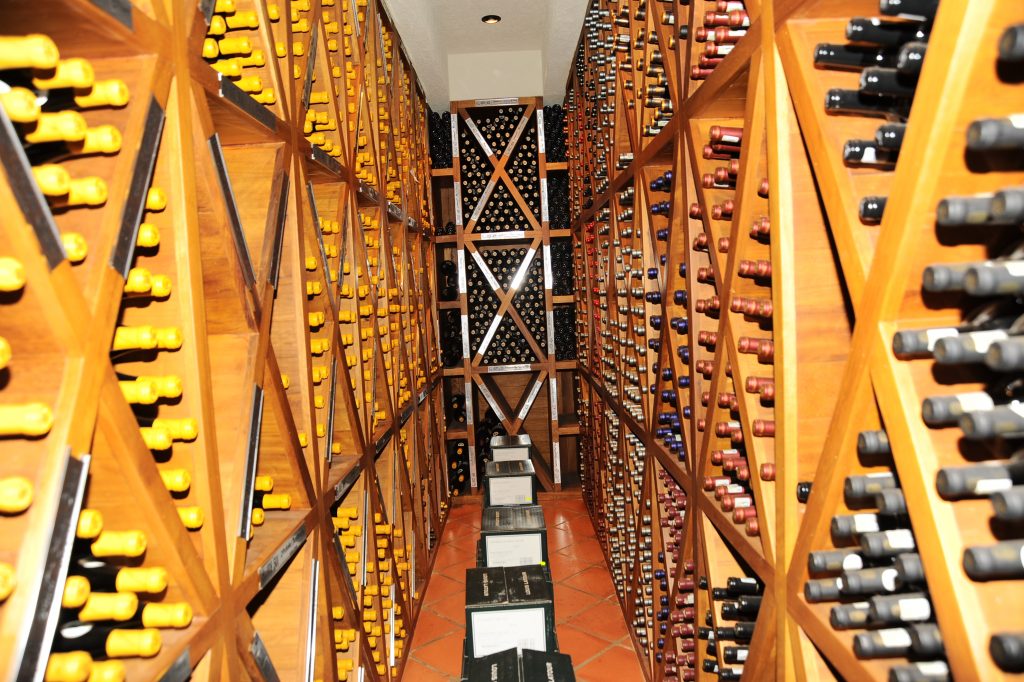 ---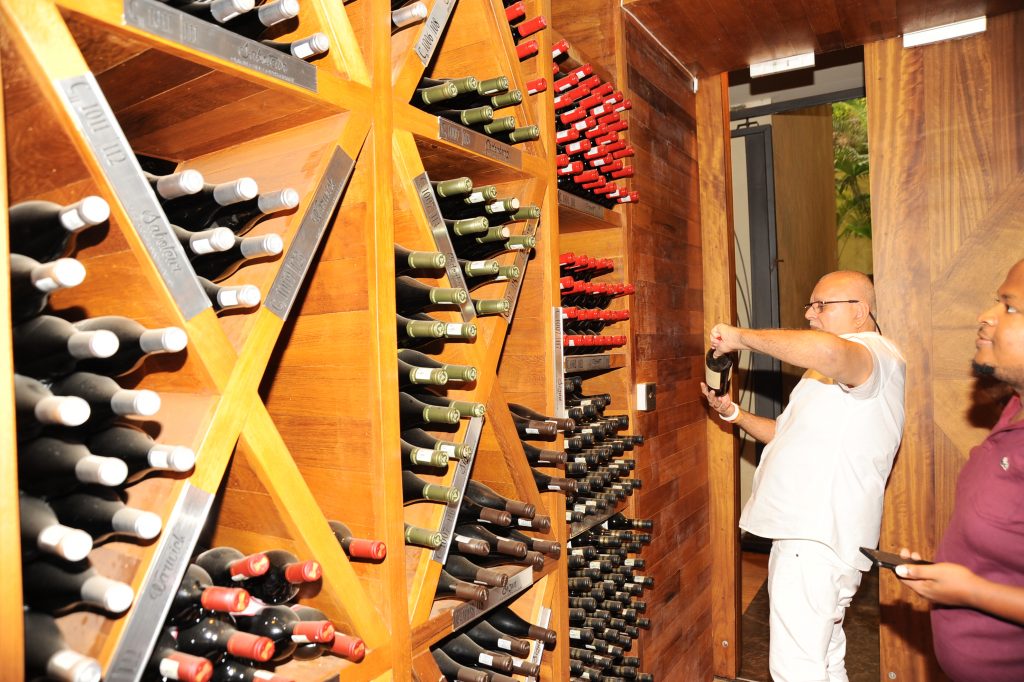 ---
---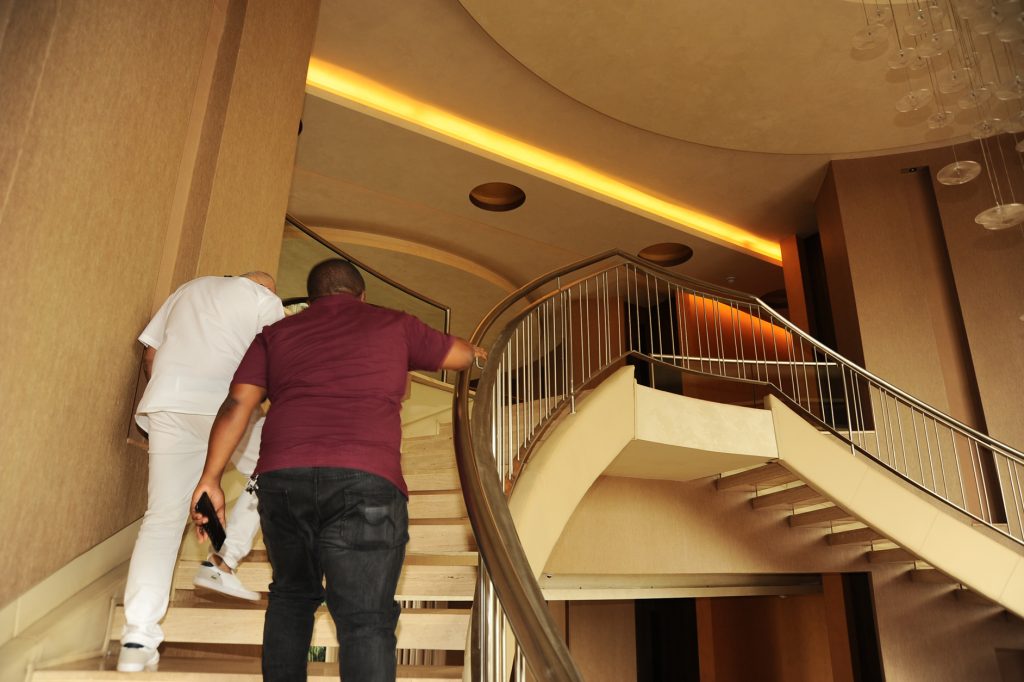 ---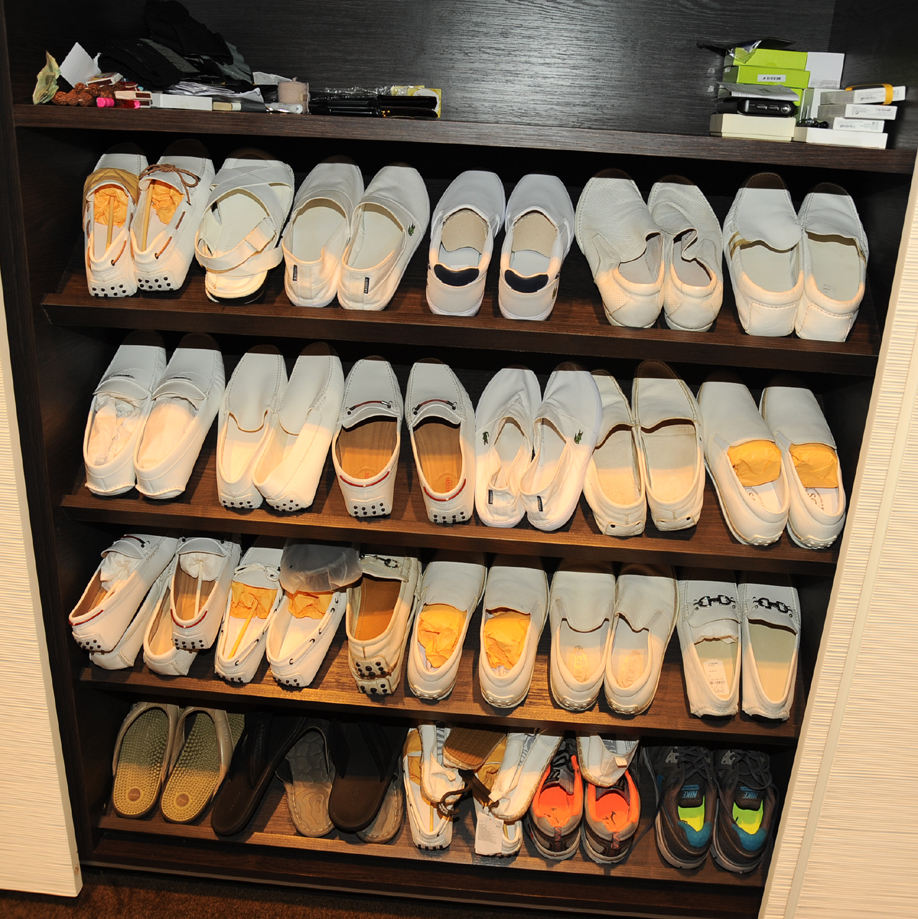 ---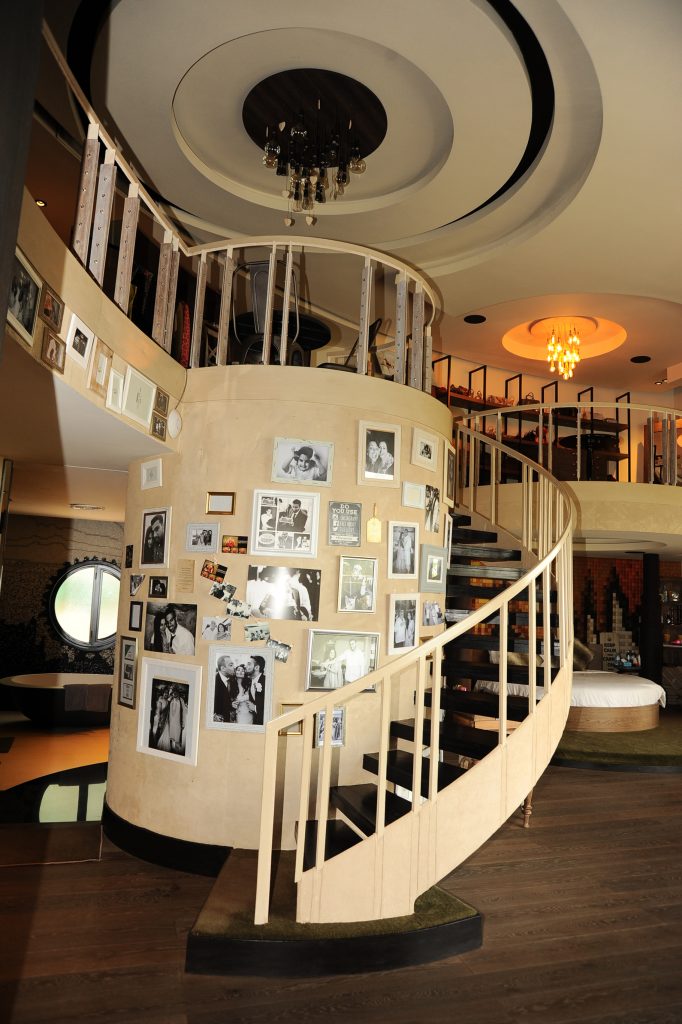 ---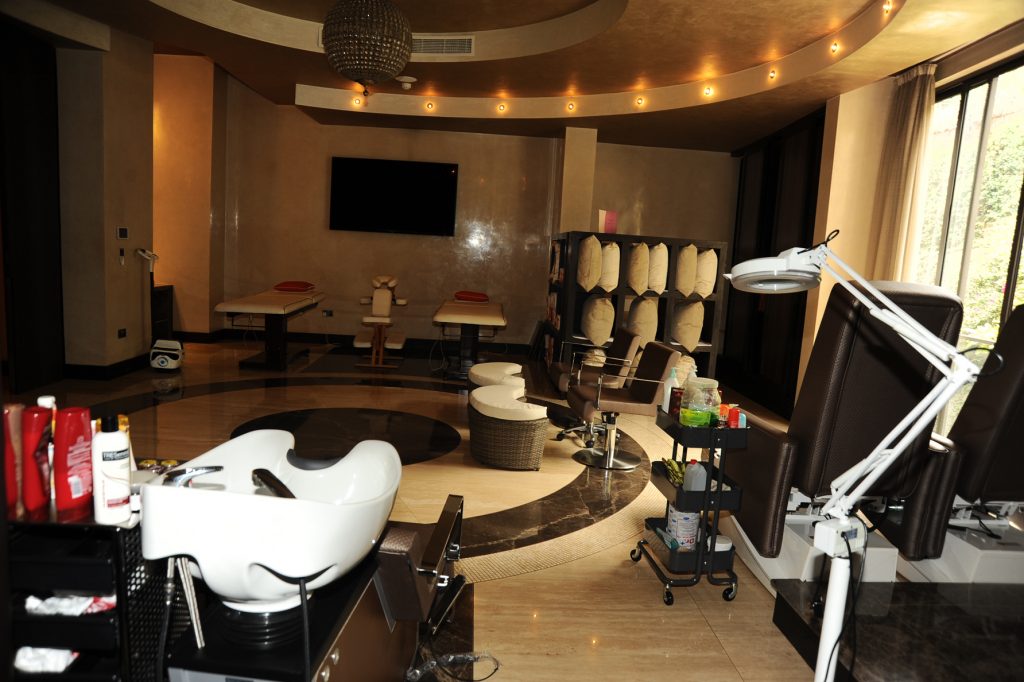 ---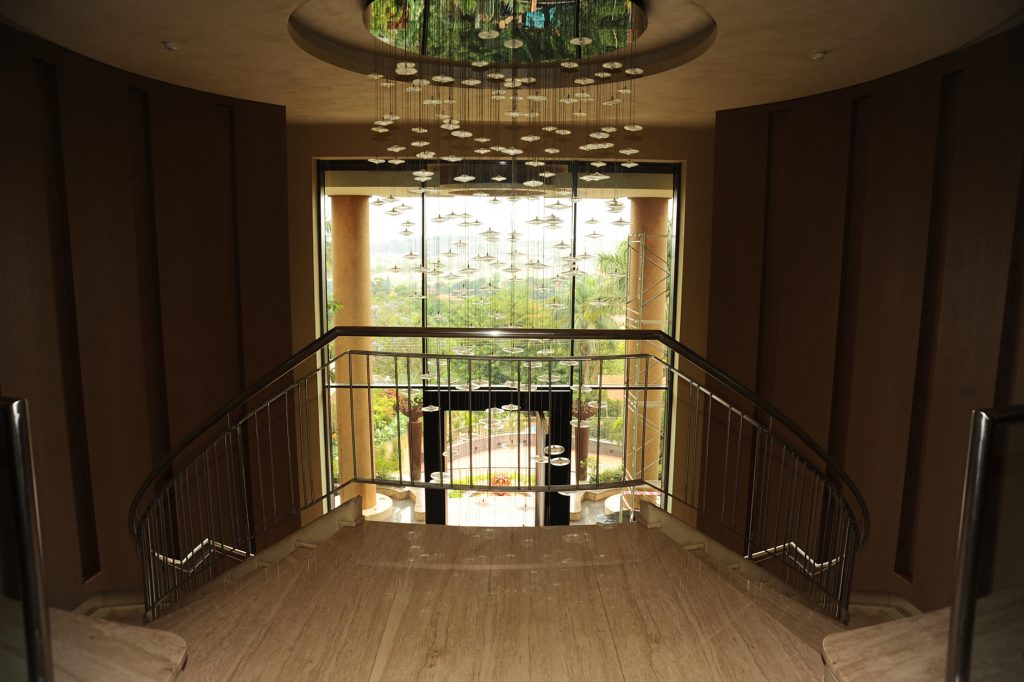 ---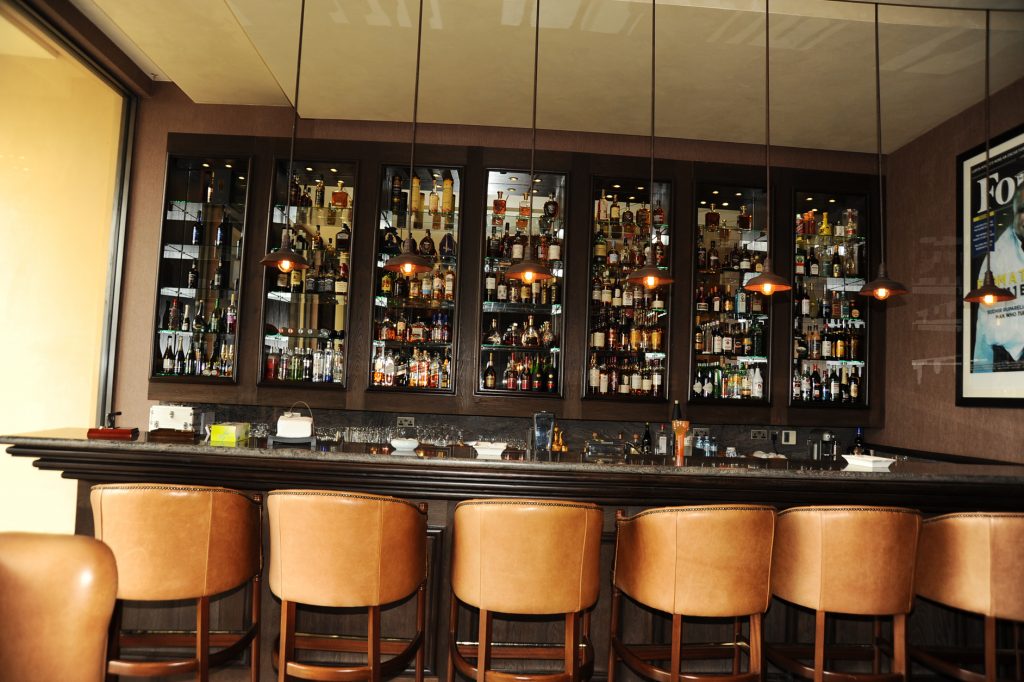 ---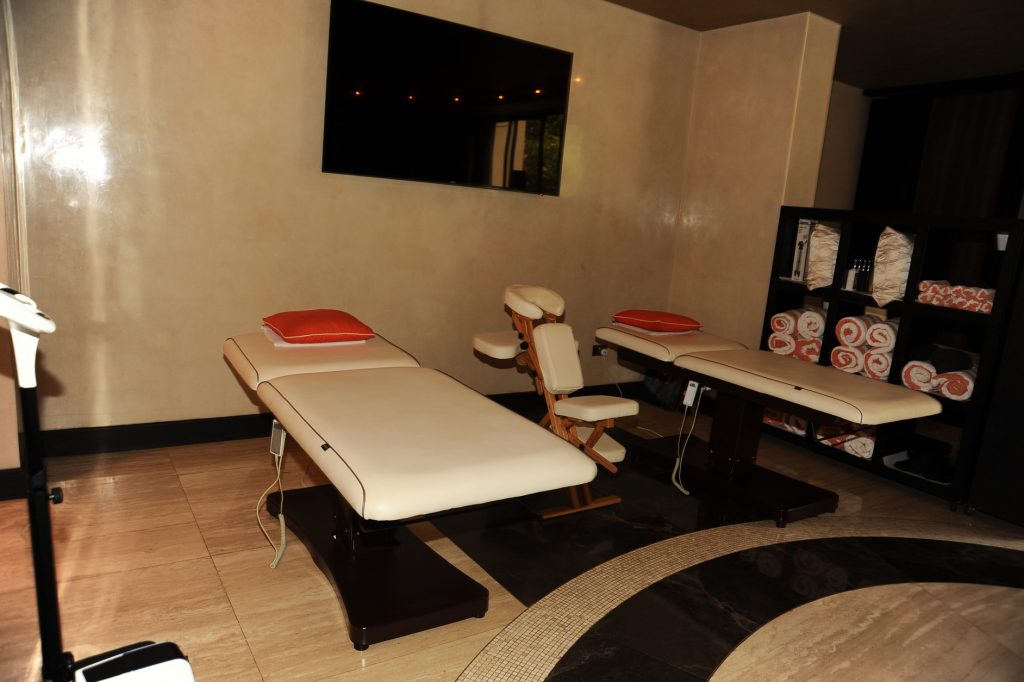 ---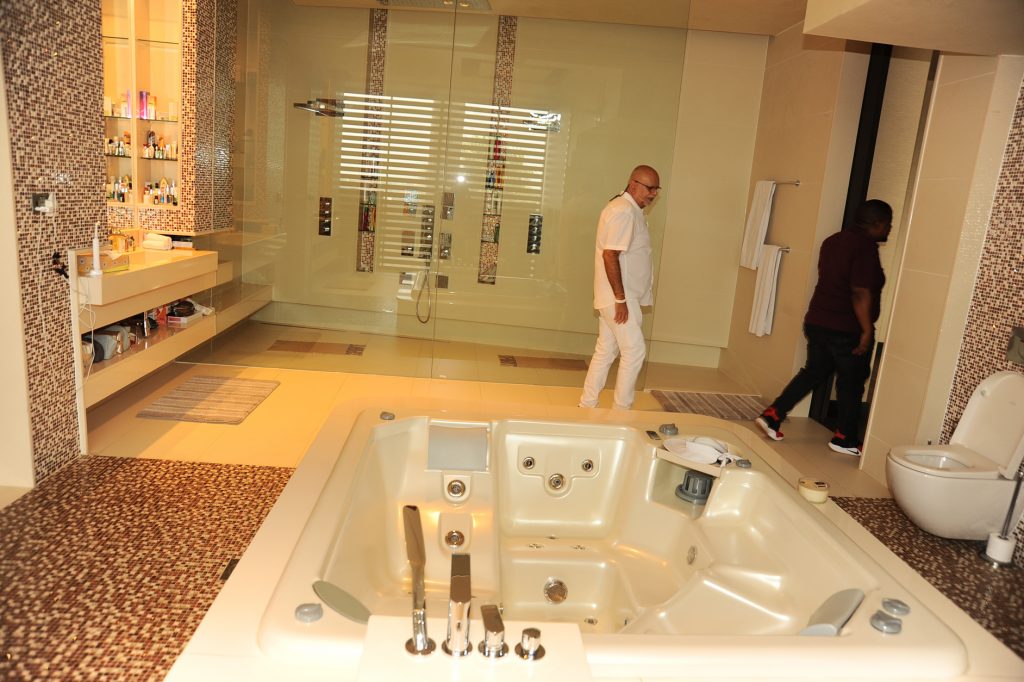 ---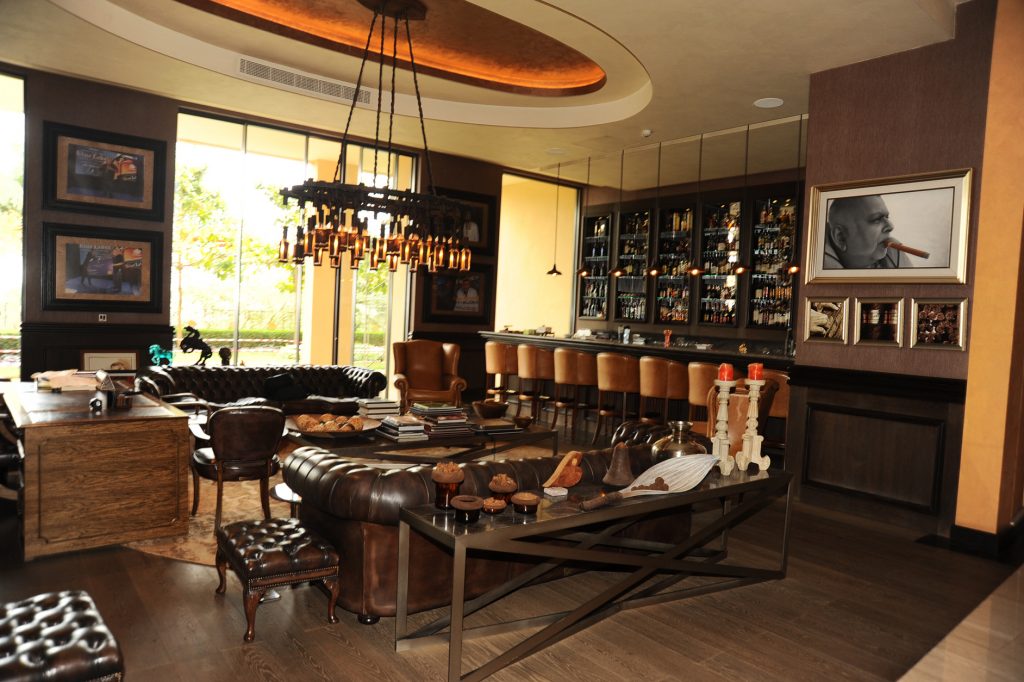 ---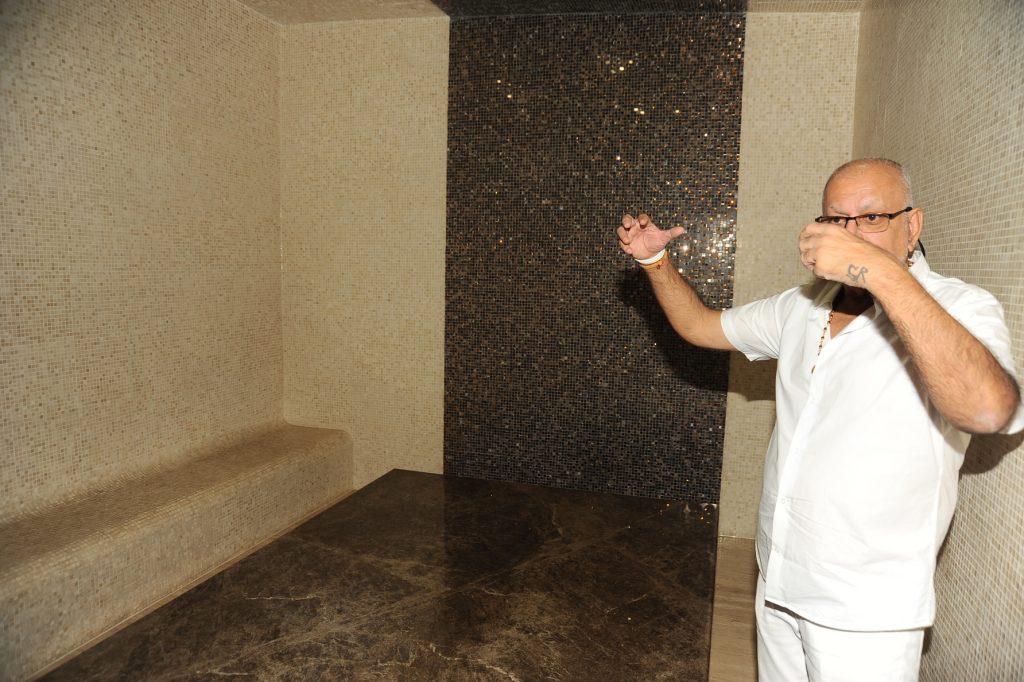 ---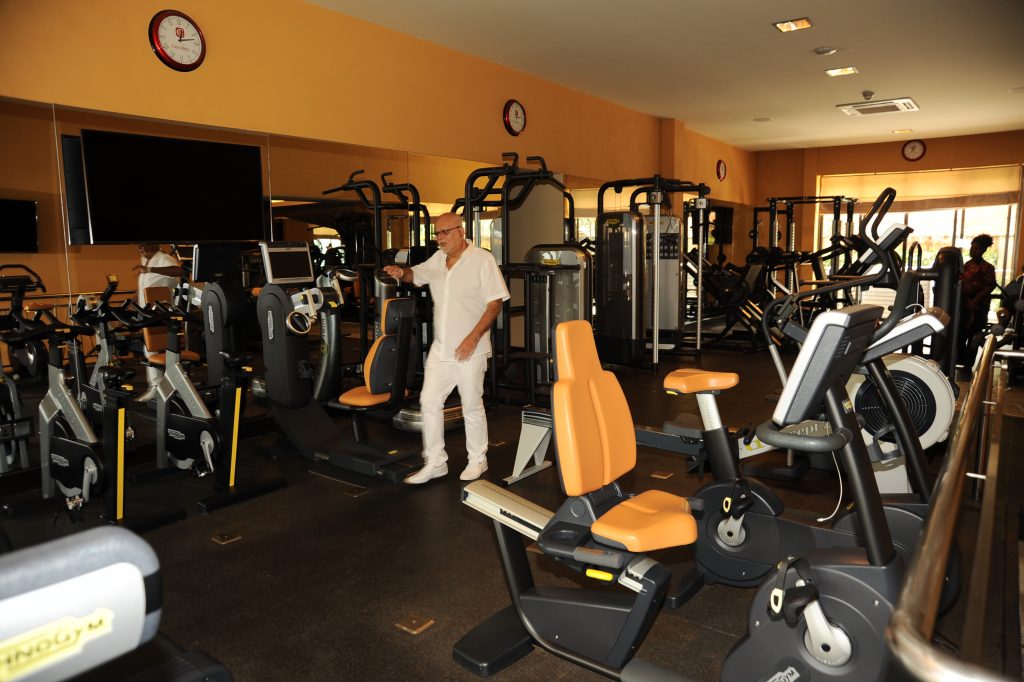 ---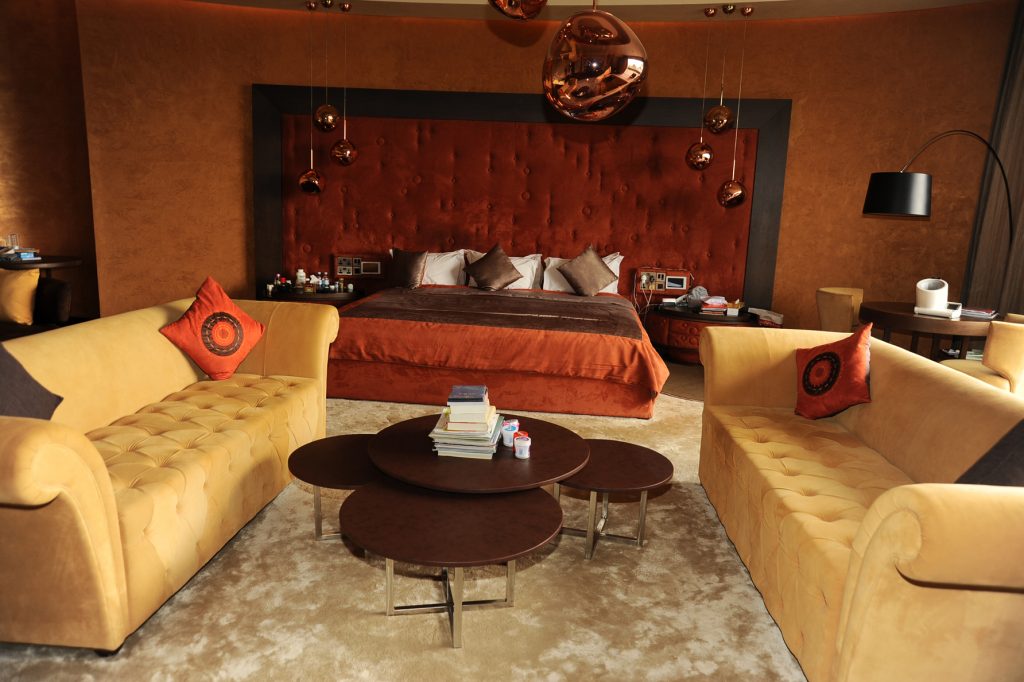 ---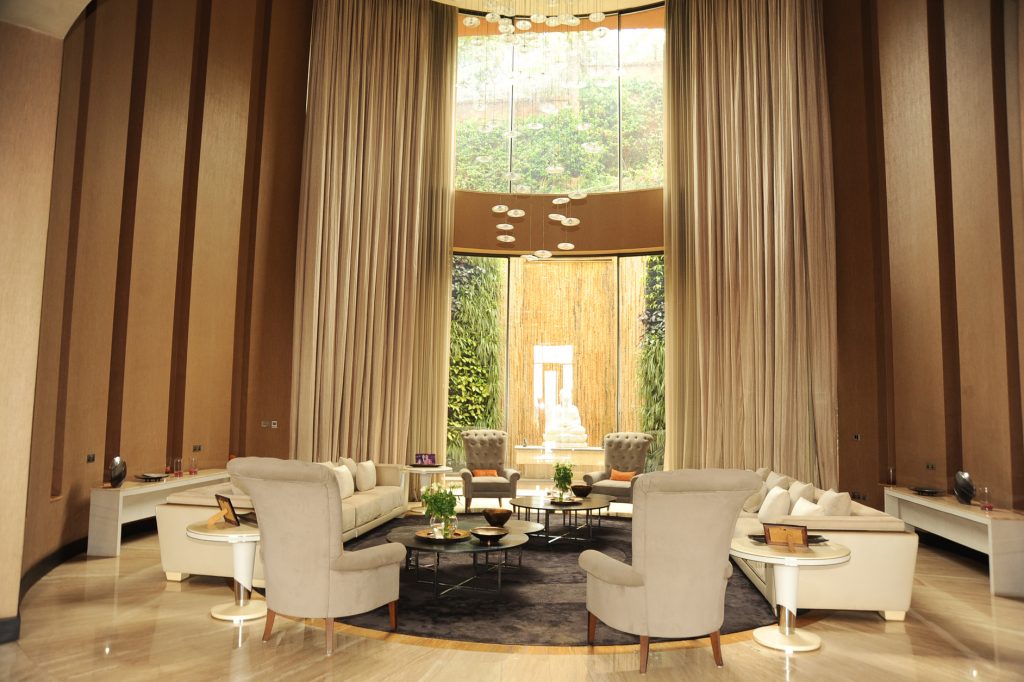 ---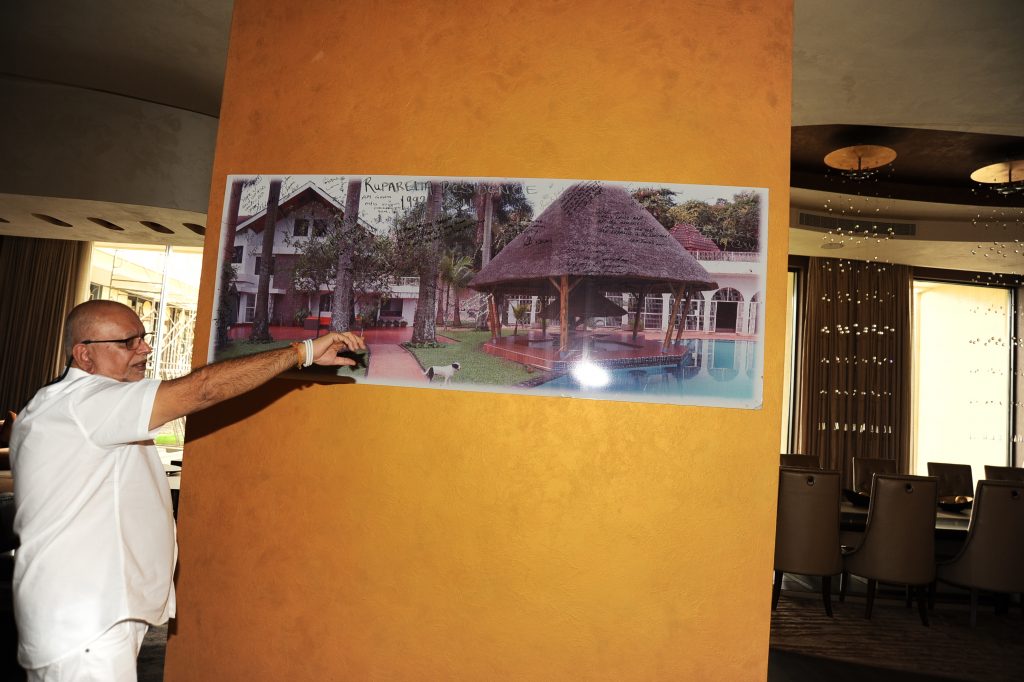 ---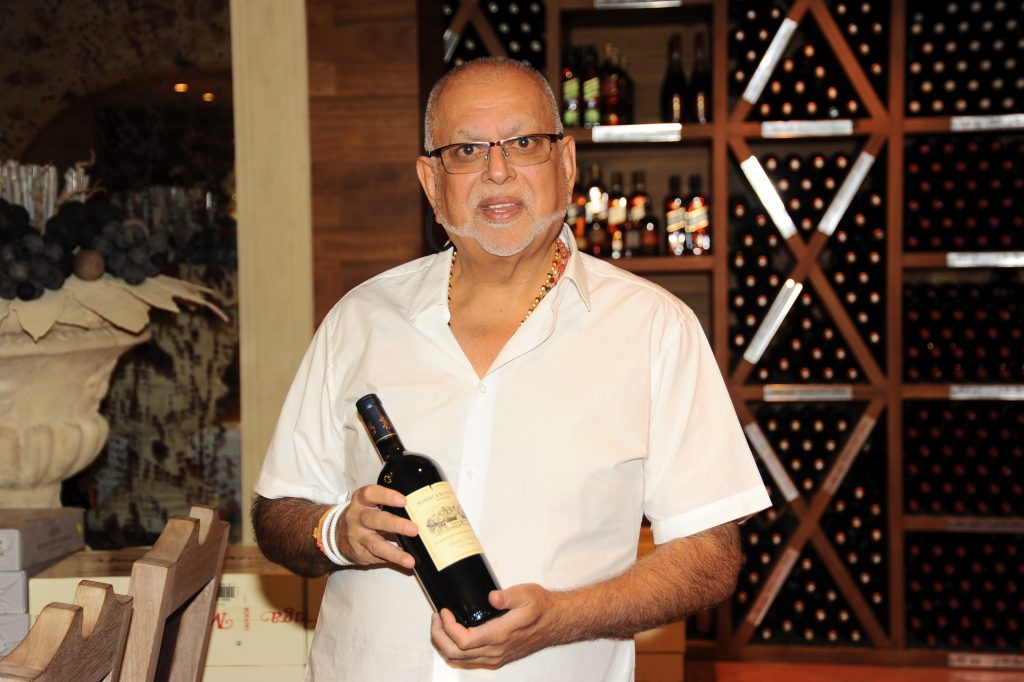 ---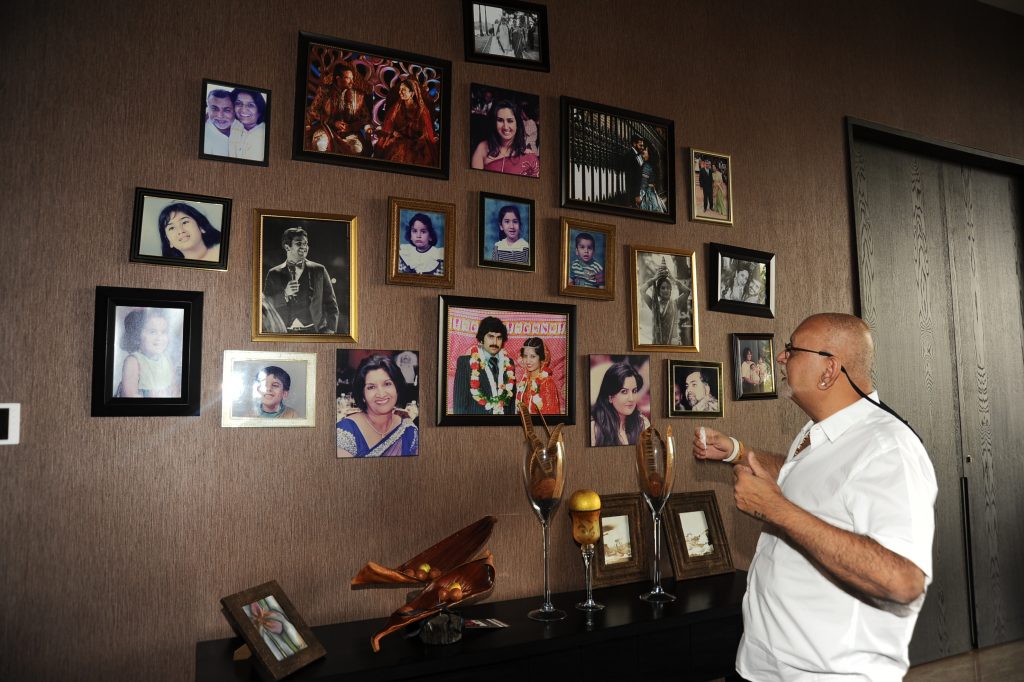 ---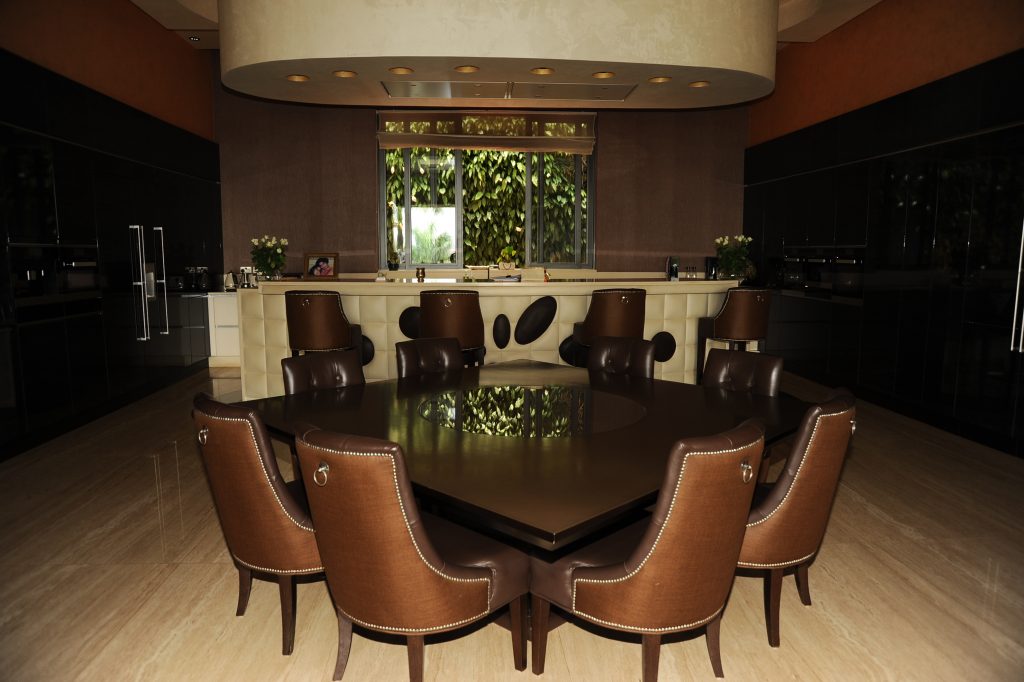 ---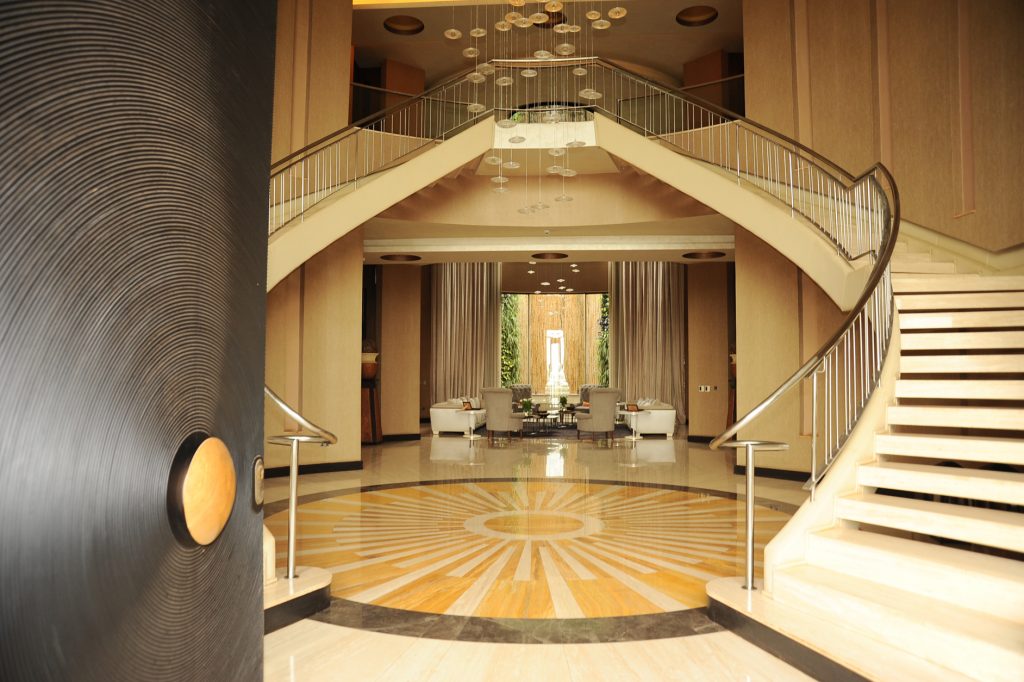 ---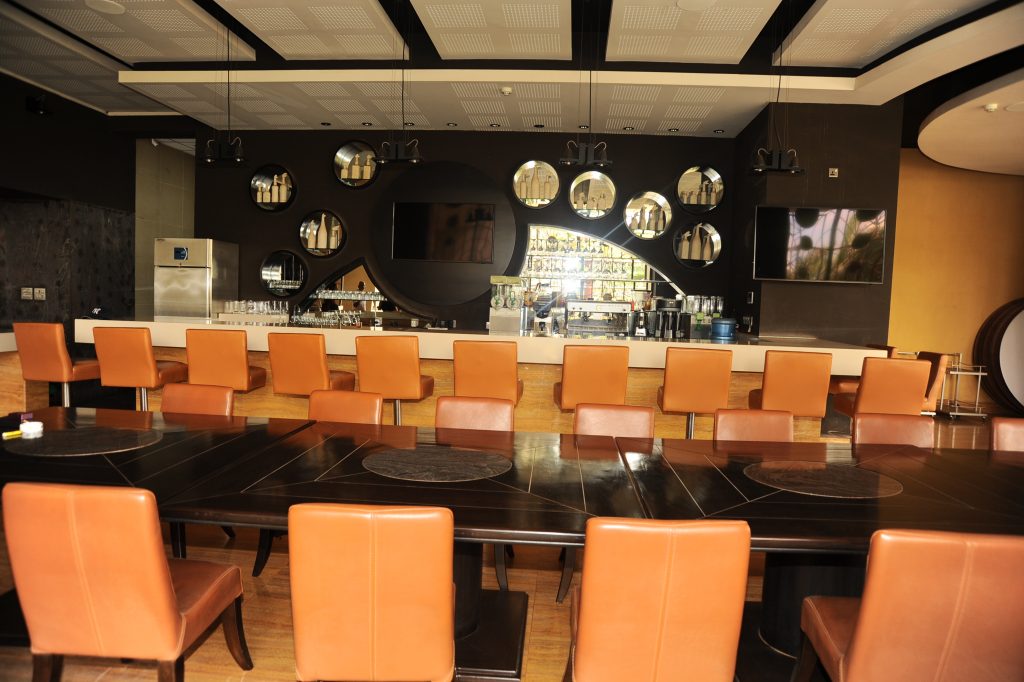 ---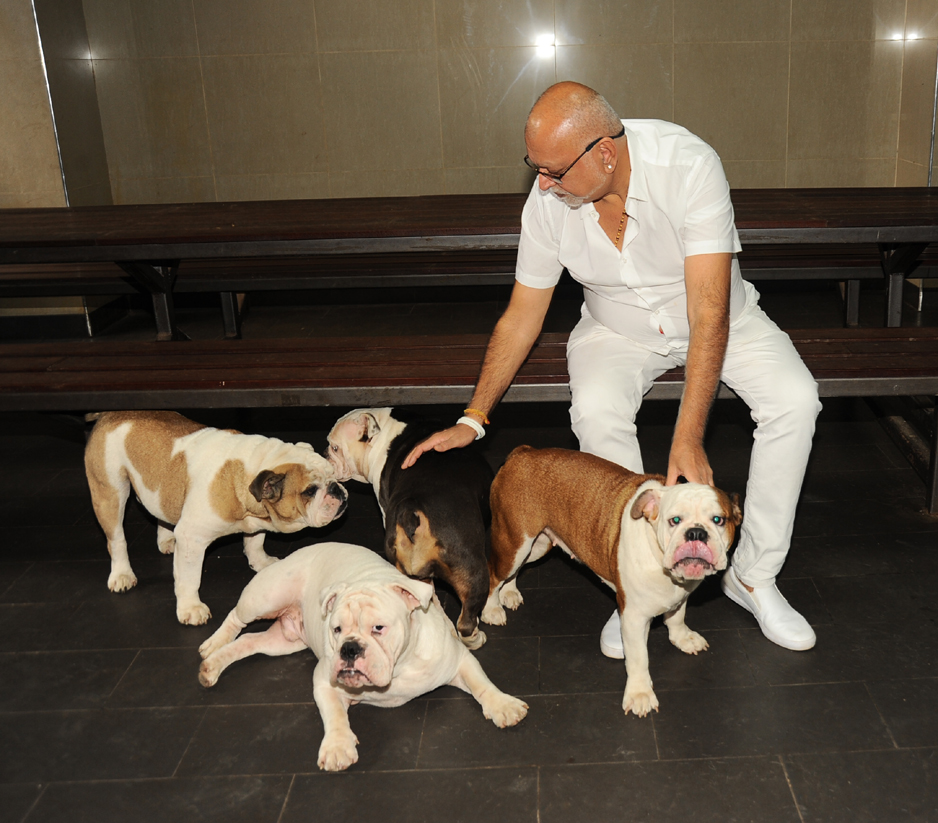 ---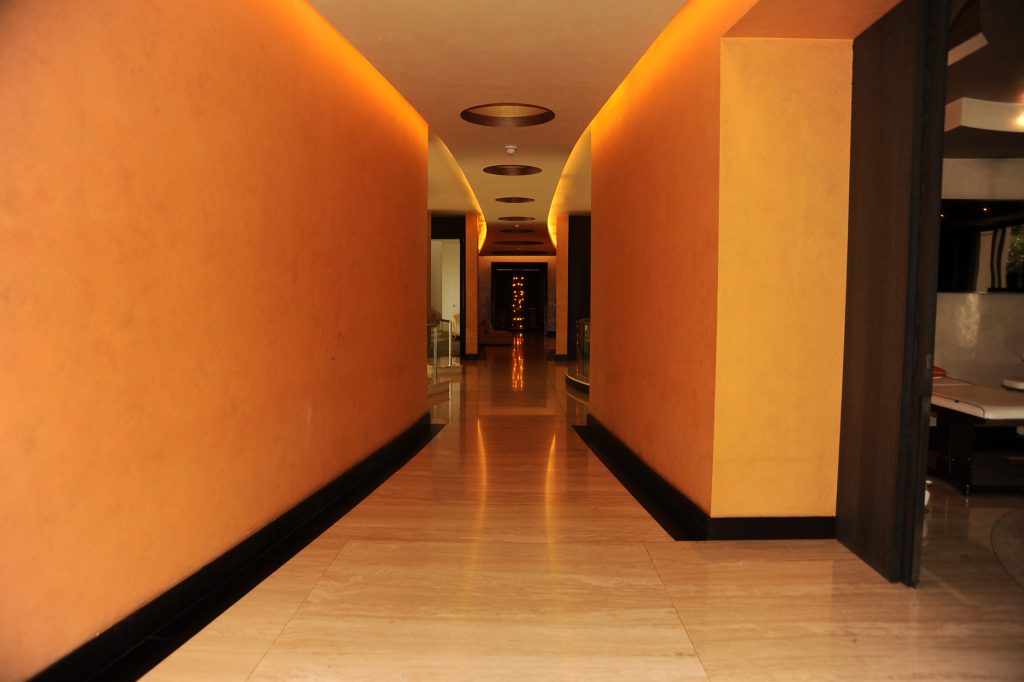 ---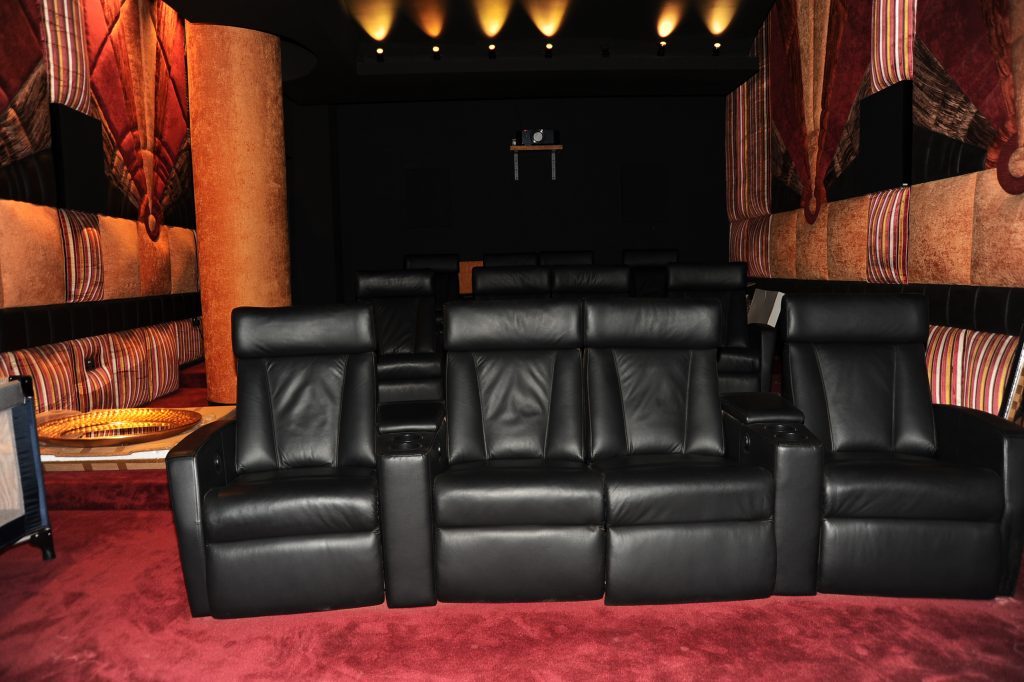 ---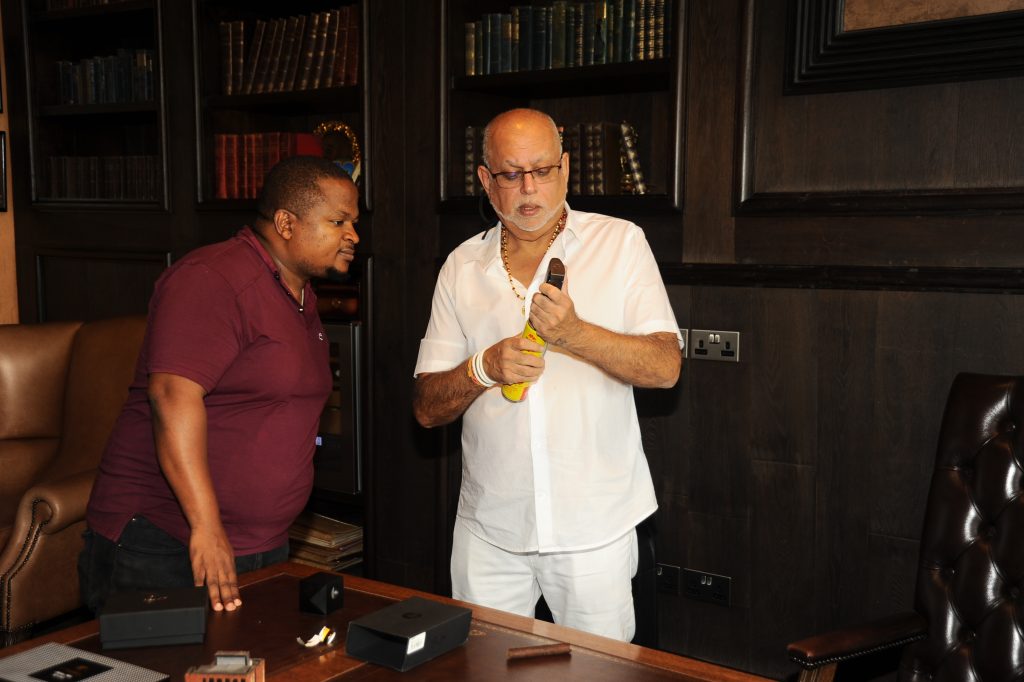 ---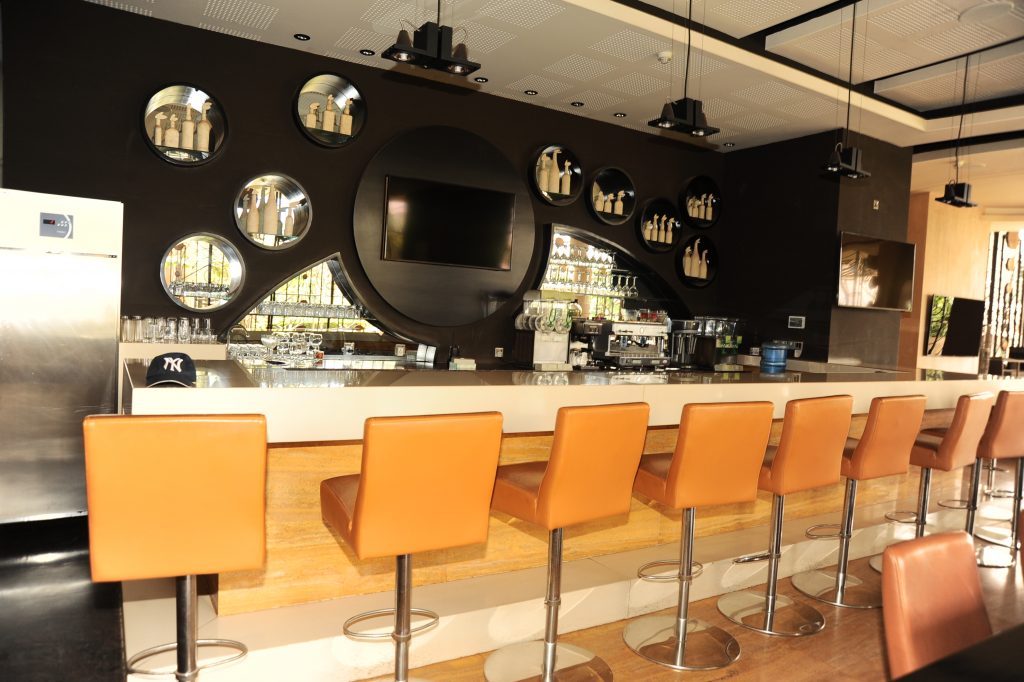 ---
TAGORE LIVING: Grab a piece of these 28 elegant Kampala City urban homes
Ruparelia Group ventures into build-to-sell residential real estate with Tagore Living- a 28 urban homes project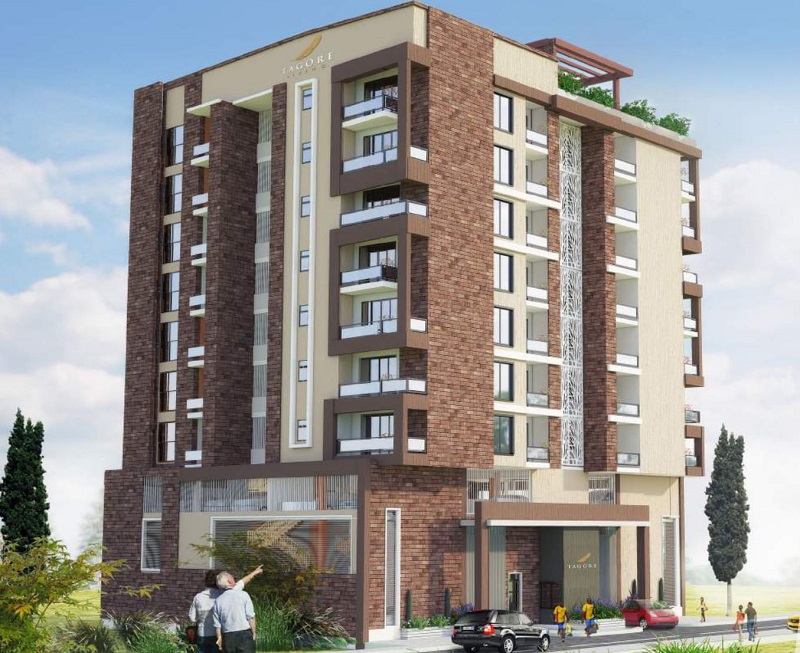 Meera Investments Limited (MIL), Uganda's largest property owner and developer has commenced sales for their Tagore Living Project- their latest urban homes project.
According to Dr. Sudhir Ruparelia, the Ruparelia Group Chairman, the parent company of MIL, Tagore Living, is the group's first built-to-sell residential development project, aimed at "creating an opportunity for both Ugandans and foreigners to invest and own property in Uganda, for either residential or investment purposes."
"Tagore living offers buyers a unique one-off opportunity to invest in a development- either as a long term rentable investment or to live in," he said.
---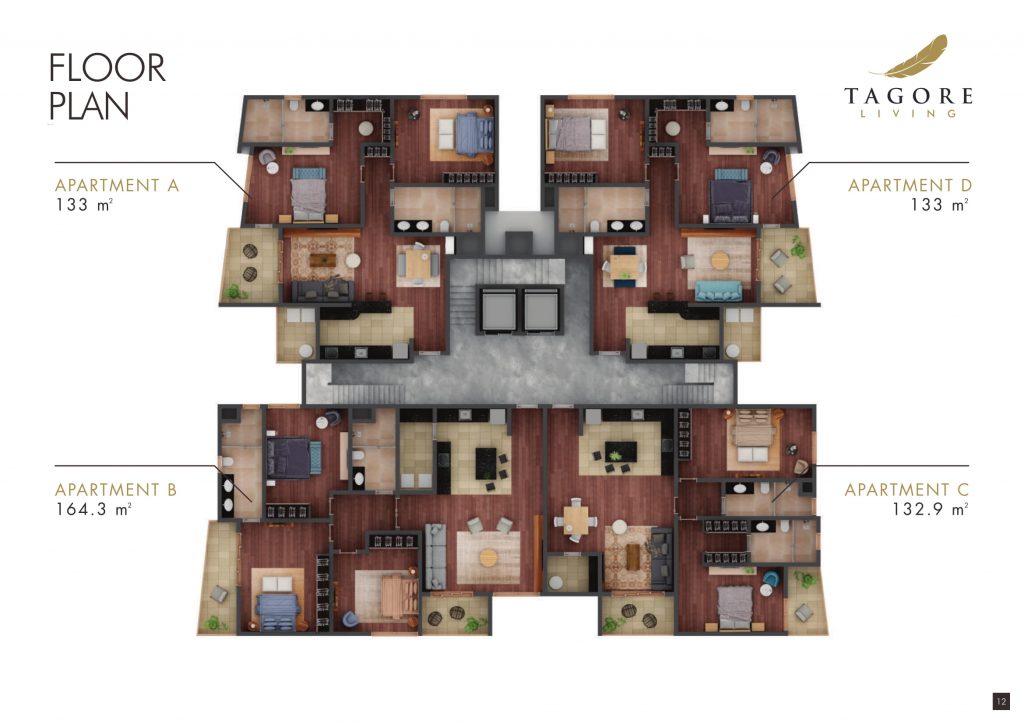 ---
Meera owns over 300 for-rent properties in Kampala and other major towns like Mukono, Jinja, Mbale and Mbarara. The company also owns the largest number of ongoing real estate projects and is the largest private owner of commercial land in Kampala.
Tagore Living comprises of twenty eight (28) apartments located in Kamwokya-Kisementi, just a stone throw-away from Acacia Mall, the Kisementi shopping precinct, Kitante Golf-Course and the affluent Kololo neighborhood.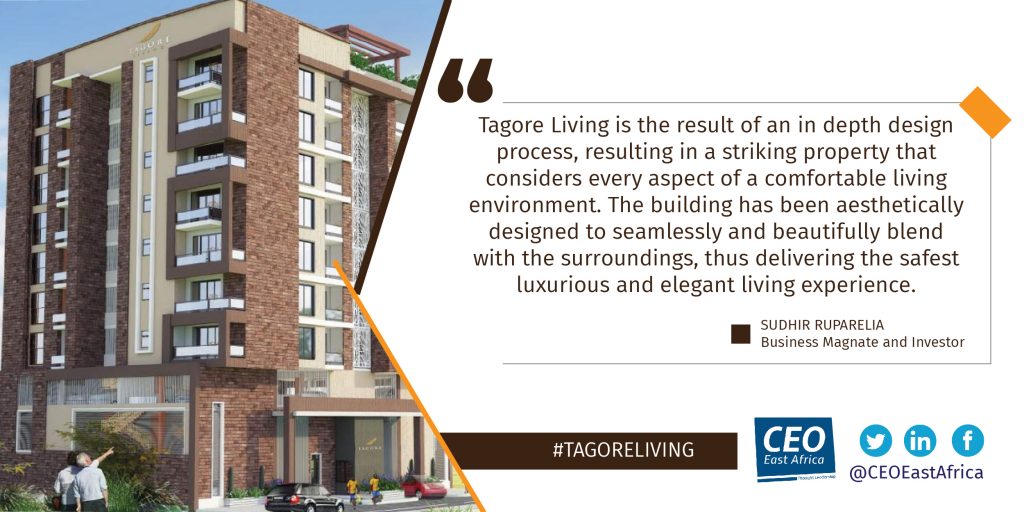 There are 3 configurations of the 2-bedroom apartments- but each with a kitchen, a living room, dining room and a spacious balcony from the living room. The 3-bedroom apartments also come with a kitchen and dining room, a lounge and an even more spacious balcony.
The apartments complex according to the developers is connected to a 3-phase mains power supply with a 24-hour back-up generator. It is also equipped with a duplex passenger lift as well as car lift to the two covered parking levels.
The facility is monitored by 24-hour high intensity surveillance CCTV cameras, a 24/7 operational control room and security personnel. The apartments are also served by a common laundry/utility room and have provisioning for Wi-Fi internet connection, split Air conditioning and cable TV amongst the many other amenities.
---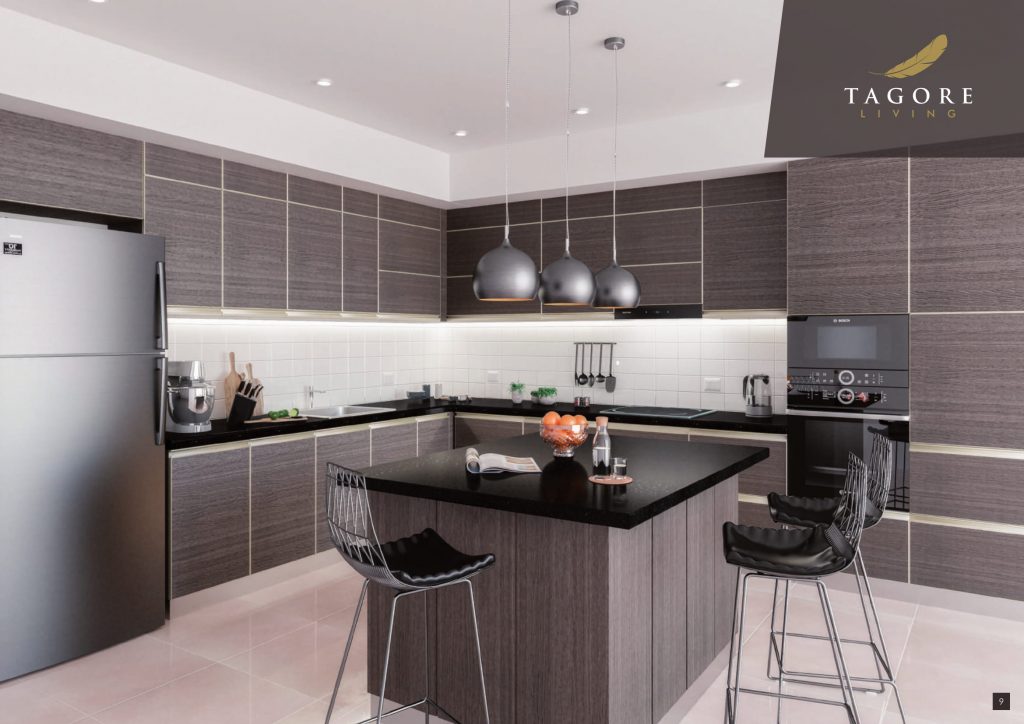 ---
"For Tagore Living, we sourced and procured the finest and most durable building materials that set aside our developments from the rest. In addition, we are committed to delivering the highest quality, leaving no detail untouched. With our experience in the industry we have tried and tested numerous materials and our aim is to deliver high quality finishing with minimal maintenance. We believe in long term satisfaction and we are confident you will find this at Tagore Living," commented Rajiv Ruparelia, the Group Managing Director.
Dr. Sudhir said: "Tagore Living is the result of an in depth design process, resulting in a striking property that considers every aspect of a comfortable living environment. The building has been aesthetically designed to seamlessly and beautifully blend with the surroundings, thus delivering the safest luxurious and elegant living experience."
He said the project benefits from both the group's financial muscle and over "33 years of experience in building developments ranging from schools, hotels and commercial projects."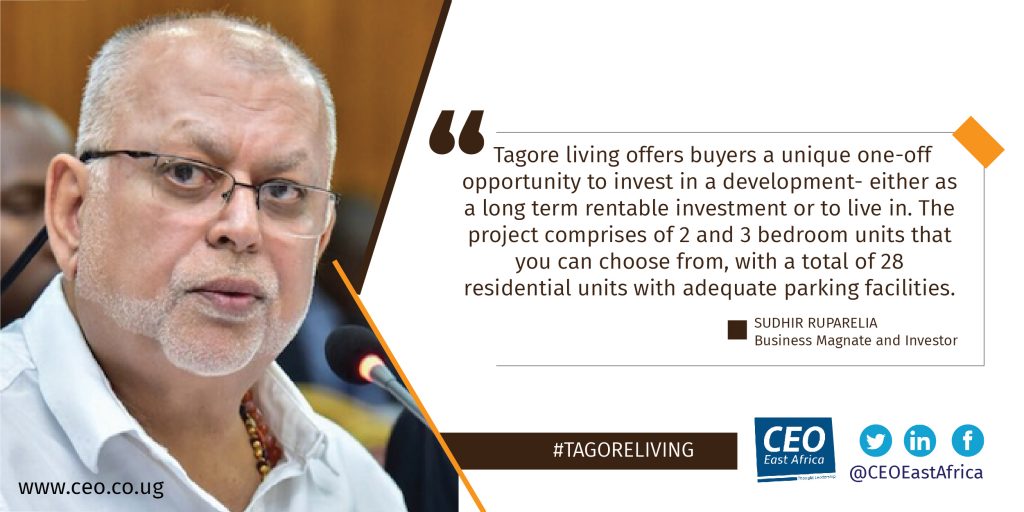 "Meera Investments is one of the leading and most recognized developers in Uganda. A testament to our credentials and credibility can be seen in Kampala's skyline, which is dominated by our projects," he said.
The Knight Frank Uganda, Kampala Property Market Report for H1, 2019 noted that there was nearly a 10 percentage points rise in ooccupancy rates for prime residential suburbs of Nakasero, Kololo, Naguru, Mbuya and Bugolobi- from 69% in H1 2018 to 78% in H1 2019.
Knight Frank also reported a 7% increase in rental rates for 2-bedroom apartments from an average of USD 2,100 registered in H1 2018 to USD 2,250 in H1 2019 due to "demand outstripping supply as evidenced by an increase in expatriate accommodation for singles and couples for 2 –bedroom units."
---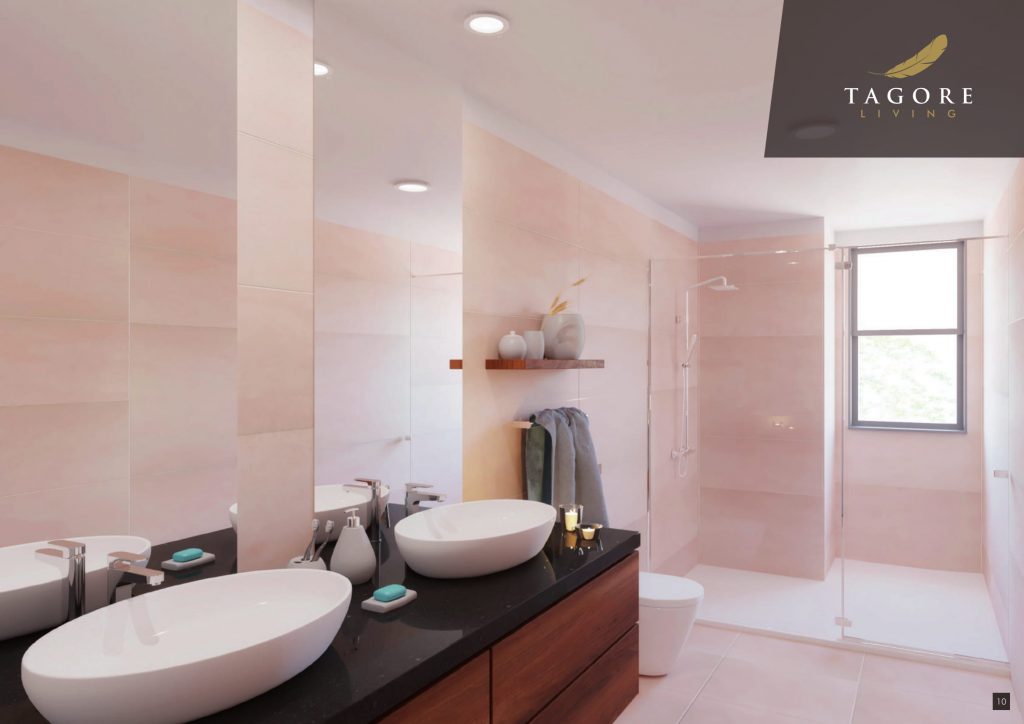 ---
There was however a 5% decline in average rents for 3-bedroom apartments from USD 2,900 in H1 2018, down to USD 2,750 in H1 2019 due to a slowdown in demand.
According to Knight Frank, average sale prices for 2-bedroom apartments in prime residential areas stood at USD280,000 while 3-bedroom apartments sold for USD325,000. Prices for 4-5 bungalows on 0.25-0.5 acres of land went for an average USD1 million.
For further sales information and pricelist please contact Crane Management Services on: info@cms.co.ug or gm@cms.co.ug.
The sales office can also be reached on the following numbers: +256 752 711 750, +256 702 711 142 and +256 414 343 552 or 4th floor, Crane Chambers, Plot 36 Kampala Road.
Oil Money will not be for Consumption or even Salaries – President Museveni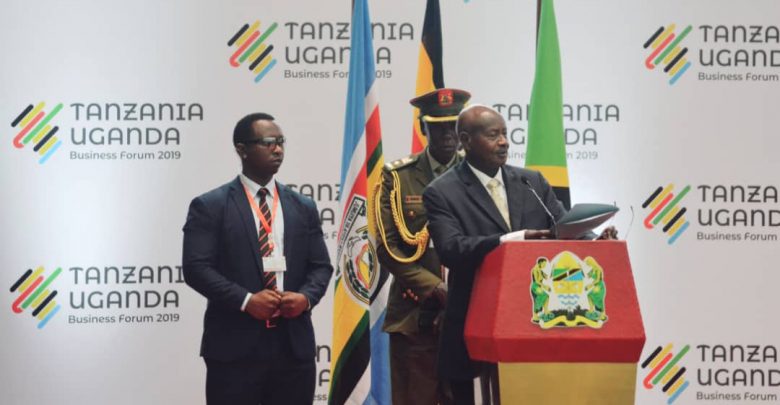 President Yoweri Museveni has echoed that Uganda's cash from the oil resource will not be used for consumption or even salaries to civil servants.
The President made the remarks on Friday while addressing the business community attending a 3-day Uganda-Tanzania Business Forum 2019 at the Julius Nyerere International Convention Centre in Dar-es-Salaam, the Tanzanian capital. The First Lady and Minister of Education and Sports Hon. Janet Kataha Museveni was among other cabinet ministers and private sector officials at the forum.
"Under my leadership, the money from oil will not be used for consumption or salaries. Why? Because it is a resource that is exhaustible and finite. One day there will no longer be oil. That is why I insisted that money from these resources should only be used to create durable capacity for the Ugandan economy namely; build power dams, irrigation schemes, the railway, scientific innovations and some aspects of education," he said.
The forum is the first of its kind and was the initiative of the partnership of Tanzanian Private Sector Foundation (TPSF) and the Private Sector Foundation of Uganda (PSFU). It aims at offering a platform for the business community to share experiences, explore investment opportunities across borders, create business to business networks, identify and discuss challenges in the presence of the Heads of State and Government Ministers and policy makers.
The forum also lays emphasis on issues relating to the steps that can be taken to address and overcome the bottlenecks to the thriving of the bilateral trade between Uganda and Tanzania. Earlier, President Museveni and his Tanzanian counterpart, John Pombe Magufuli were conducted on a guided tour of exhibition stalls in which Ugandan companies and government ministries including Uganda Airlines, Uganda Investment Authority, Uganda Railways Corporation, Kakira Sugar Works, Stanbic Bank, National Social Security Fund, NITA, UCC, Ugandan Petroleum sector, the Ministry of Energy, and the National Oil Company, among others, showcased what they offer.
President Museveni said he is interested in learning the conclusions of the forum on topics relating to the attractiveness of the 2 countries as destinations of investments, harmonisation of the strategies and partnerships in the emerging data economy, trade and infrastructure, reducing the cost of doing business between Uganda and Tanzania and the local content as a key to the unlocking of the long term value in extractive industries.
The President and his host concurred on the plan to enhance water transport from the Port of Mwanza in Tanzania to Port Bell in Uganda adding that railway transport between the two countries would go a long way in promoting sustainable trade and investment between the two countries. Mr. Museveni revealed that the East African governments are working aggressively on power saying that in Uganda today total power generation will soon be 2,000 megawatts which will ensure reliable power supply transmission and the lowering of power costs for manufacturers.
President Magufuli described the 1st business forum between Uganda and Tanzania as a historical occasion. He thanked the organizers for effecting the forum and President Museveni for honouring it with his presence. "The cooperation between Uganda and Tanzania has been in existence since time immemorial even before colonial time. The borders cannot separate us. We shall continue working together in development," he said.
He stressed that it was important for the two countries to strengthen their cooperation in development drawing on the potential of their own natural resources in the sectors of agriculture, tourism and manufacturing. President Magufuli revealed that to ensure faster movement of people and goods between Uganda and Tanzania, his government is going to institute only two checkpoints from Dar-es-Salaam to the Ugandan border.
President Magufuli added that measures are underway to ensure that goods move freely in the EAC region with a view to increasing trade and investment. "The room for investment is very wide for Uganda and Tanzania business sector. This bilateral forum should be promoted for our people in business. Let's agree and do business and stop lagging behind in development," he added.
The Tanzanian leader disclosed that President Museveni and himself took the decision and agreed to the building of an oil pipeline from Hoima to Tanga, one of the longest pipelines in the world, as a sign of commitment between the two countries. During the Forum, the two leaders witnessed the signing of a number of Memoranda of Understanding between Uganda and Tanzania in the fields of Agriculture, Foreign Affairs and Migration. President Magufuli also hosted President Museveni and First Lady Janet Museveni to a luncheon at State House, Dar-es-Salaam.